Infusing an already inviting, yet outdated and dark house on a farm with modernity and a cheerful bliss is what Juma Architects did with the gorgeous Project B. The beautiful Belgian home was transformed into its current form by opening up its crowded interior and connecting with the beautiful landscape outside. As is the case with most modern renovations, it is large sliding glass doors that get the job done, with the new rear of the residence getting a large window with a distinct black frame. Despite this beautiful makeover, not everything here is brand new, with the exterior brick façade and striking features like the fireplace in the living room being preserved carefully.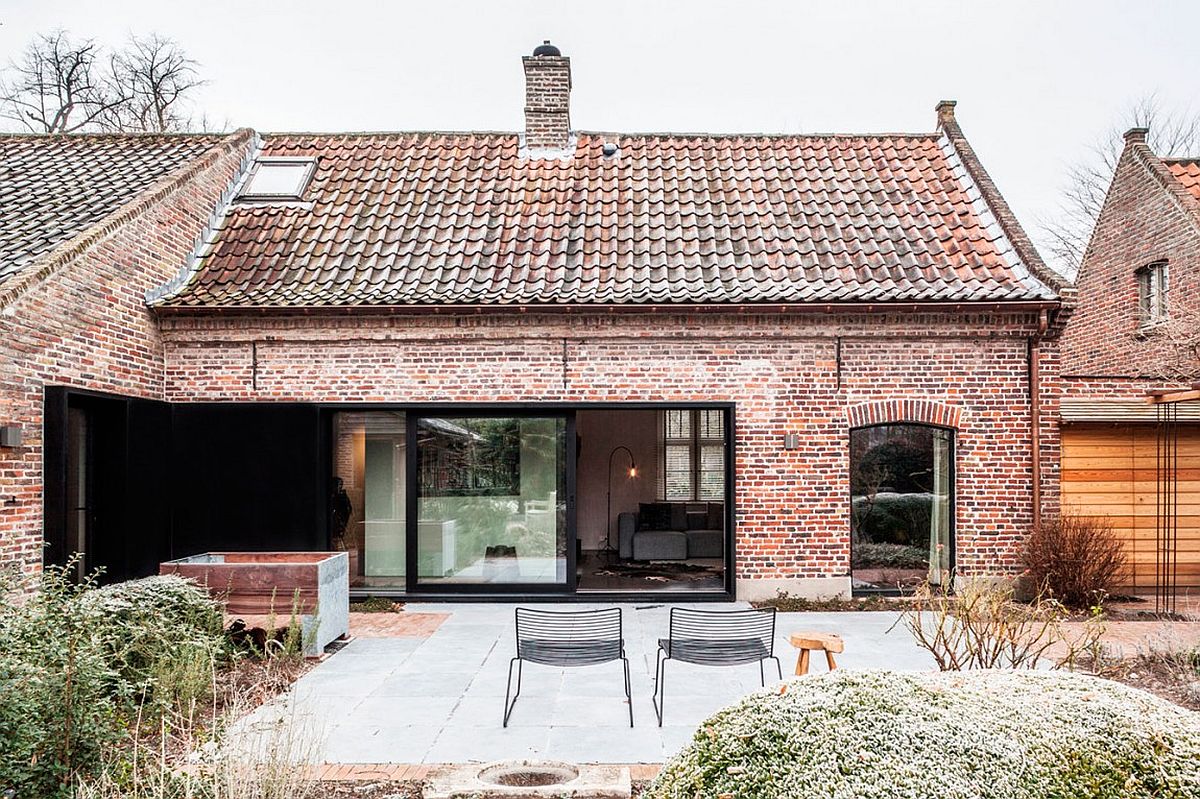 The floor plan inside was revamped, removing unnecessary partitions and creating more room for the new entry, living area and other public spaces. The color scheme is neutral, with a white backdrop being energized by exposed wooden ceiling beams and rustic surfaces that usher in ample visual and textural contrast. Transforming the old mezzanine level into the new kitchen was accomplished by incorporating a stunning natural stone kitchen island, cabinets draped in oak veneer and stainless steel worktops that complement the existing farmhouse-style stove perfectly.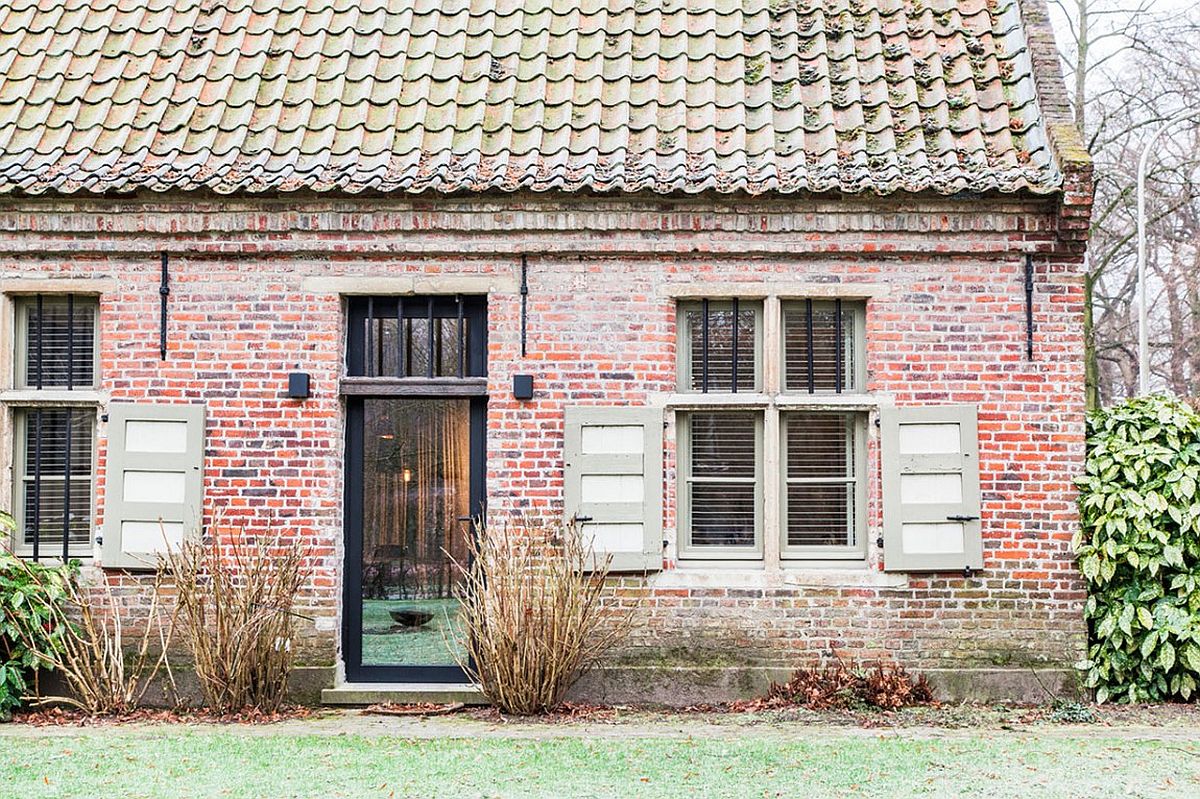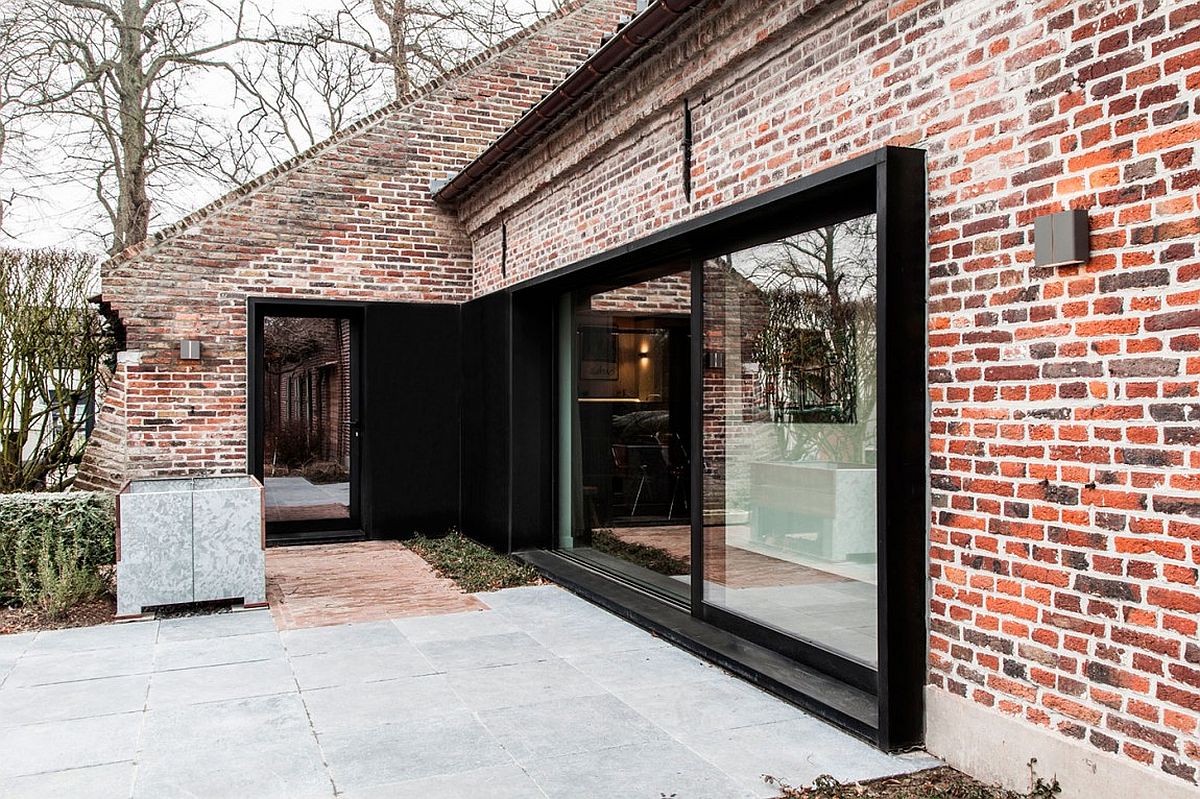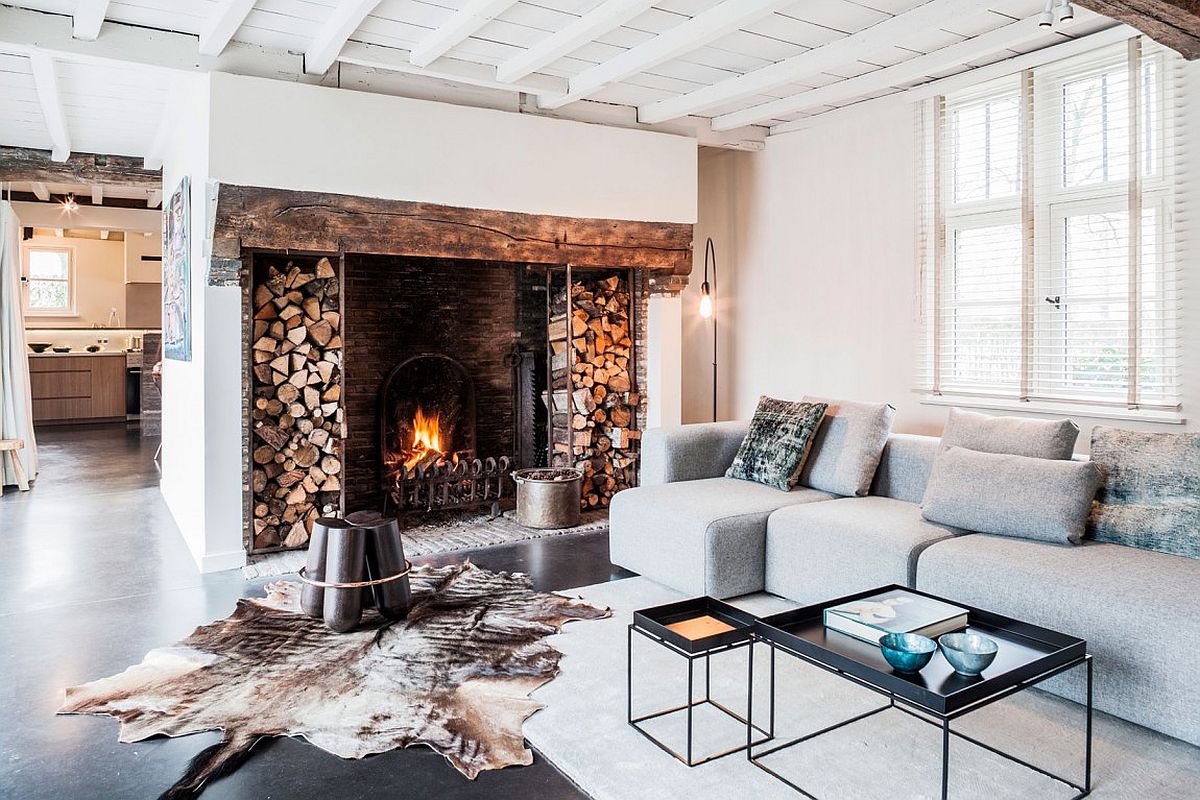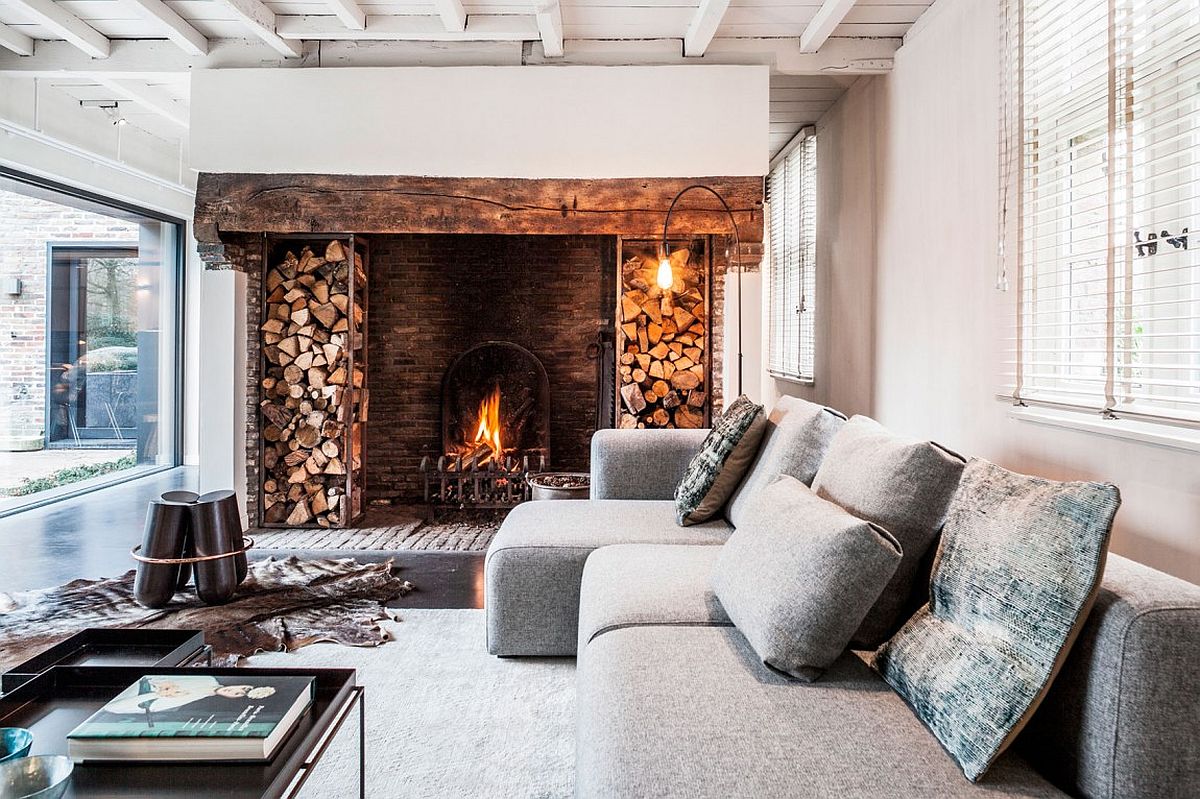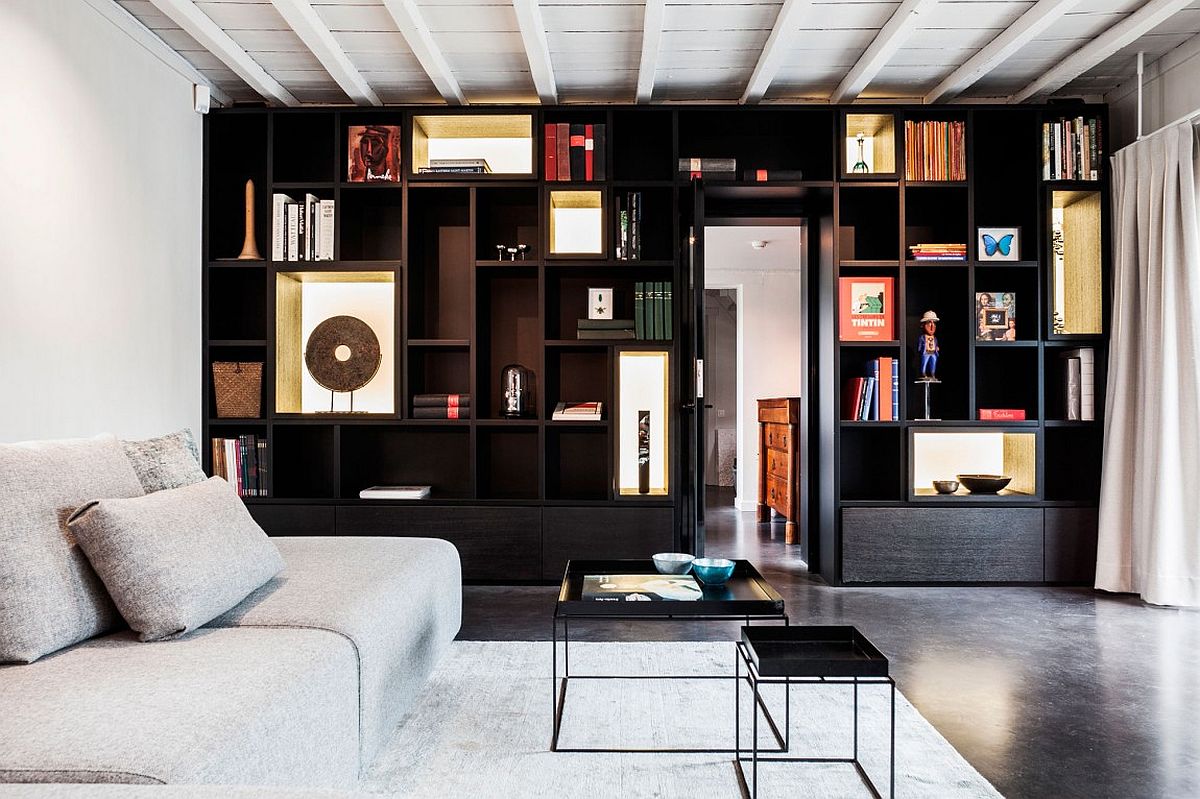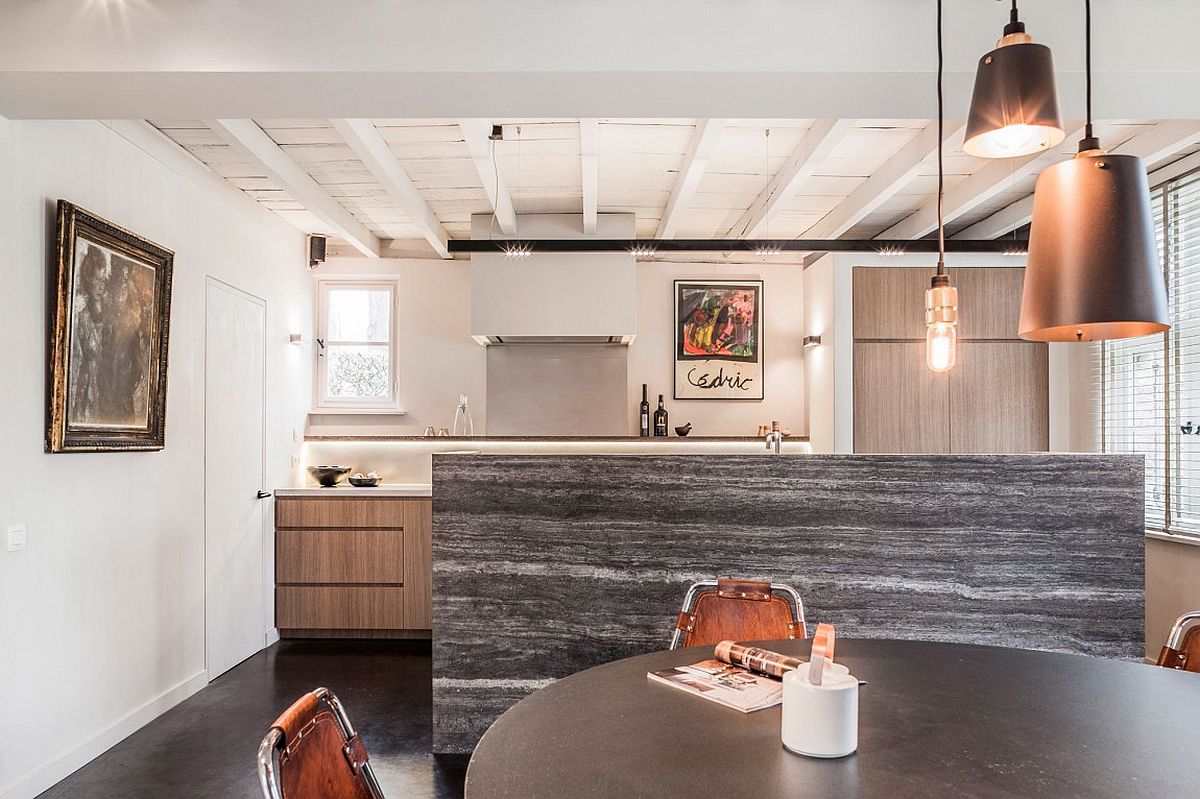 The old kitchen was turned into an informal second entrance and workspace, while a smart, custom staircase next to the dining area also holds tiered storage closets that allow the homeowners to keep the interior far more organized. Space-savvy, cozy and sensitive to the demands of the existing structure, this wonderful overhaul effortlessly blends farmhouse beauty with modern functionality in a relaxing environment.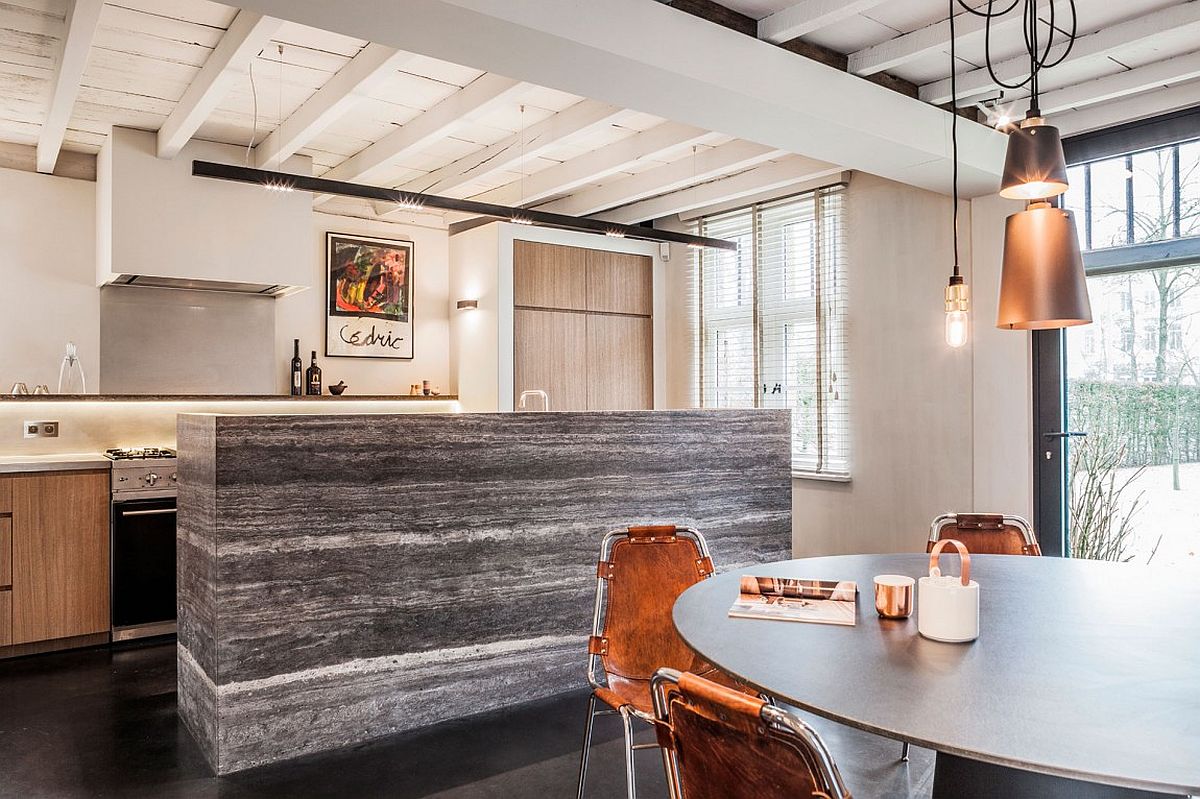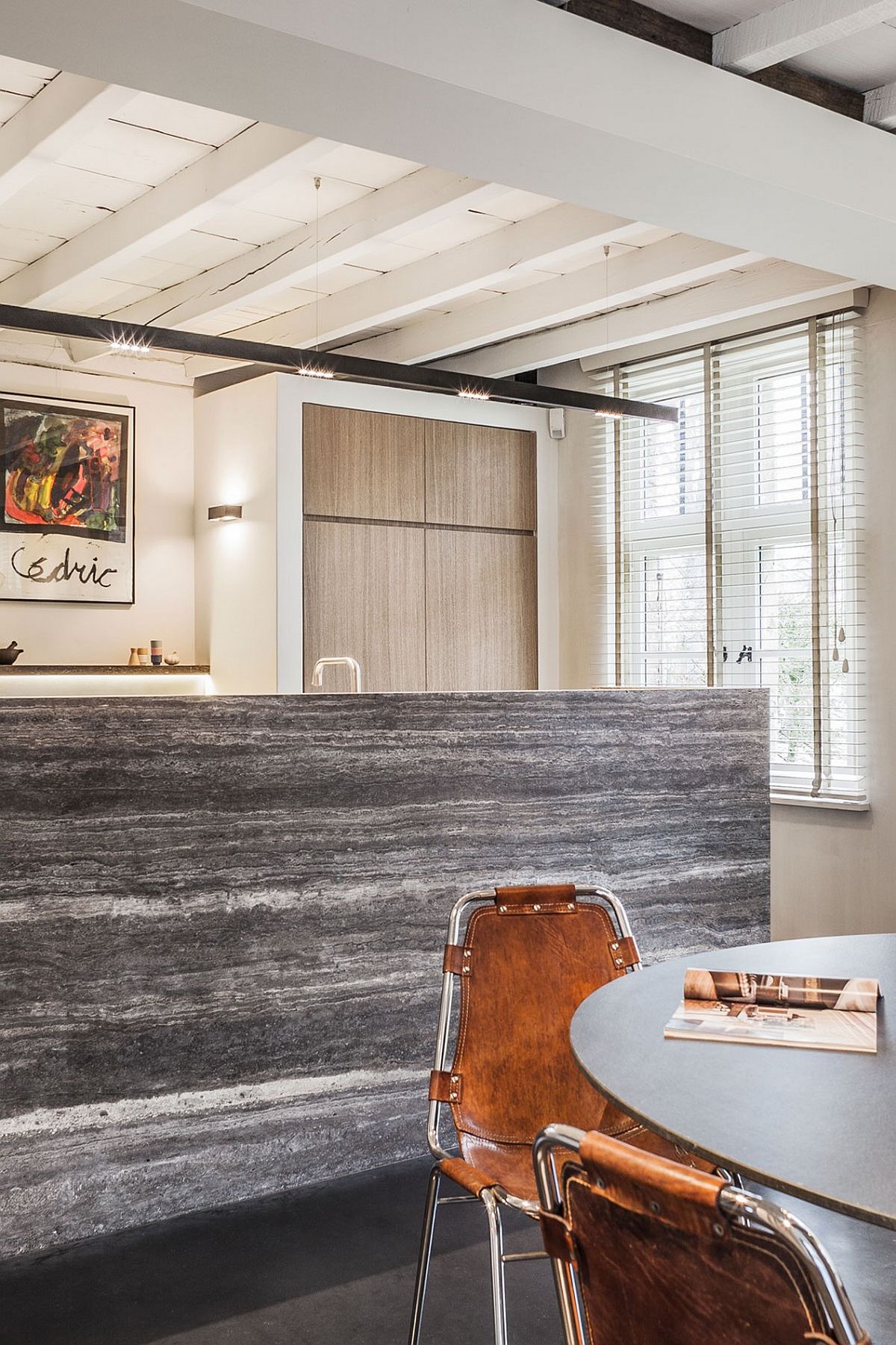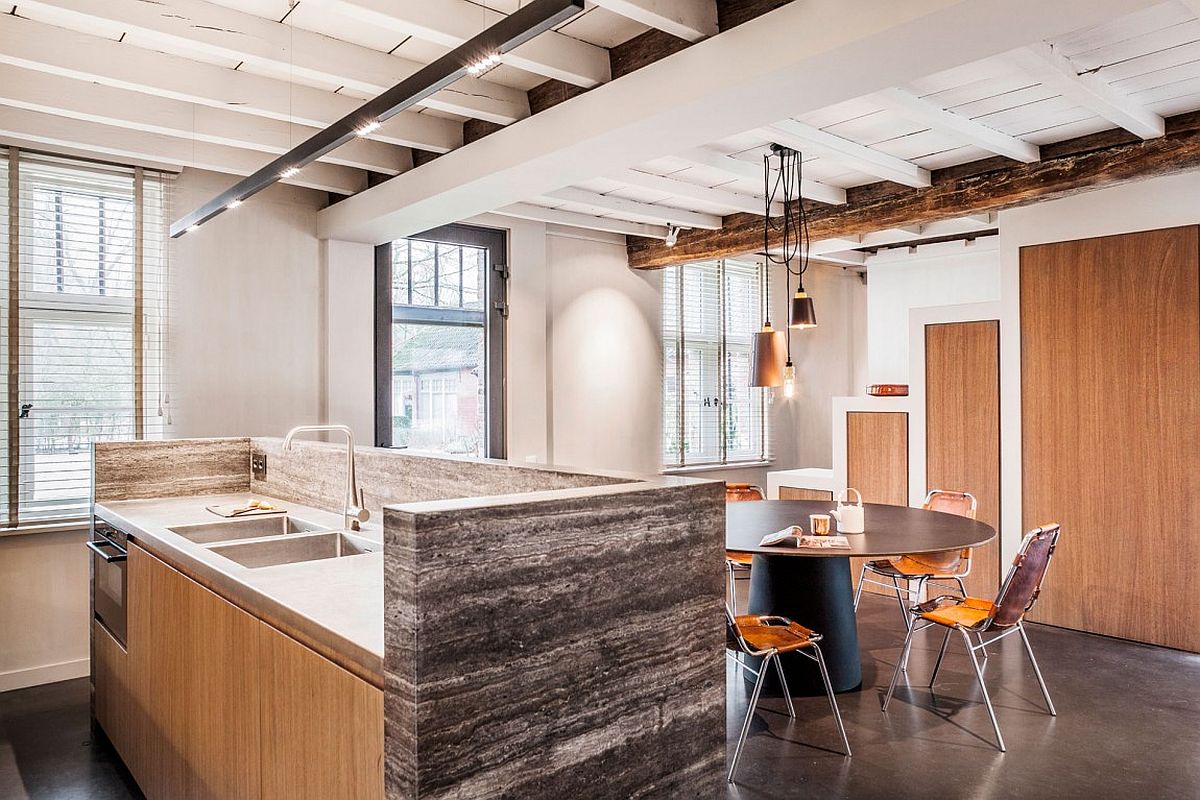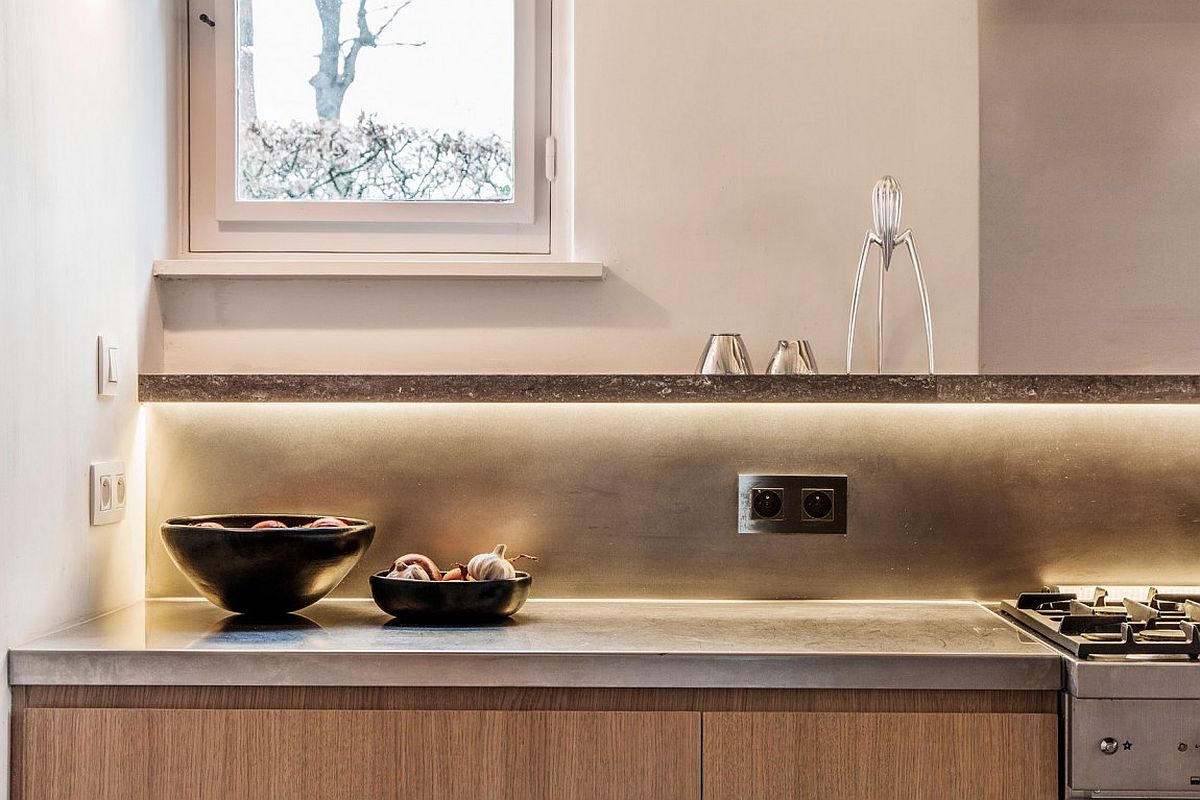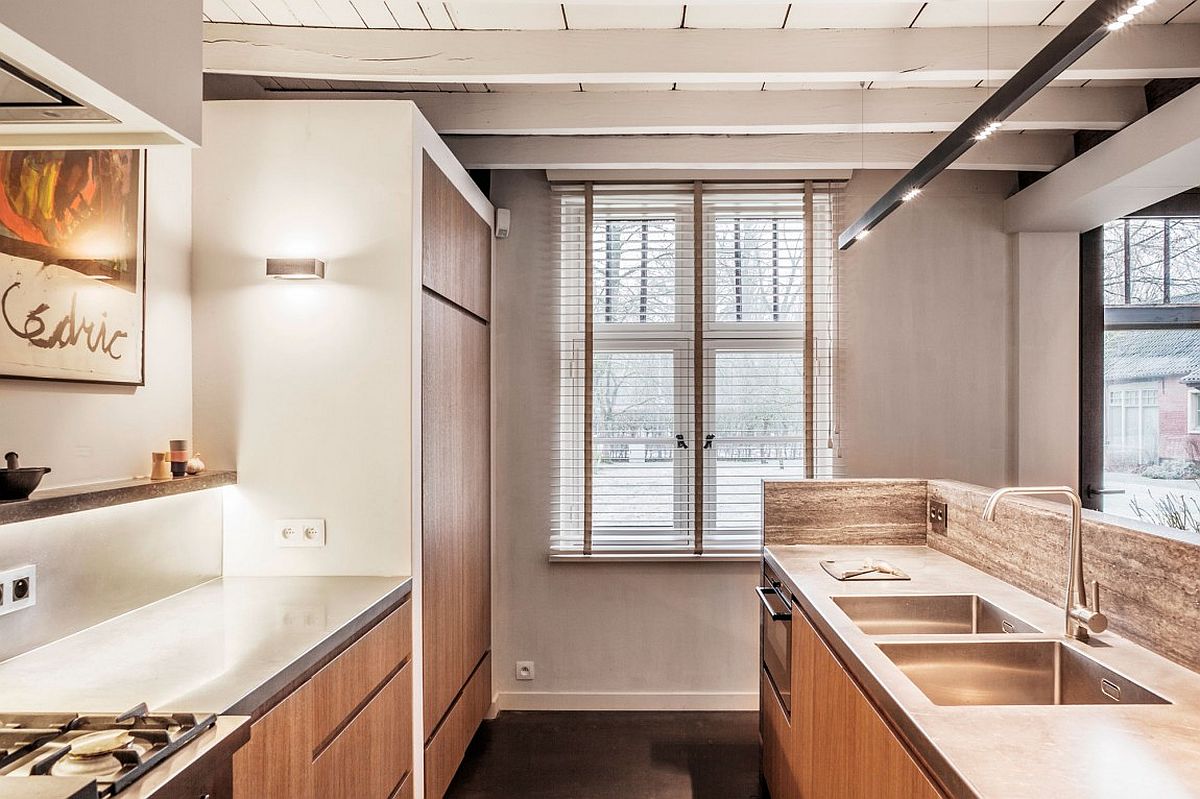 The client had specific wishes with regard to the lamp above the dining table. It had to be very flexible and adapt to the number of guests and the table arrangement. JUMA architects opted for a combination of three lamps that can either be hung together in a beautiful whole or be pulled apart to illuminate a larger area in the event of a party.