There's nothing like an elegant bedroom that soothes the soul after a long day at work. Your boudoir should be a place of rejuvenation. The good news: it's easier than you think to get a look that is both upscale and relaxed. In today's post, we're sharing 5 easy steps for creating a welcoming space that sets the stage for restful sleep. Get ready to take your bedroom to the next level…
Choose a Strategic Color Palette
It all begins with a palette that helps create a mood, so start by reflecting on the mood you're hoping to evoke! For example, pastel hues can be soothing, and the bedroom below is inviting with its lemon and gold tones paired with other soft hues (such as the peach flower on the bedside table). [photo by Matthew Millman for Redmond Aldrich Design]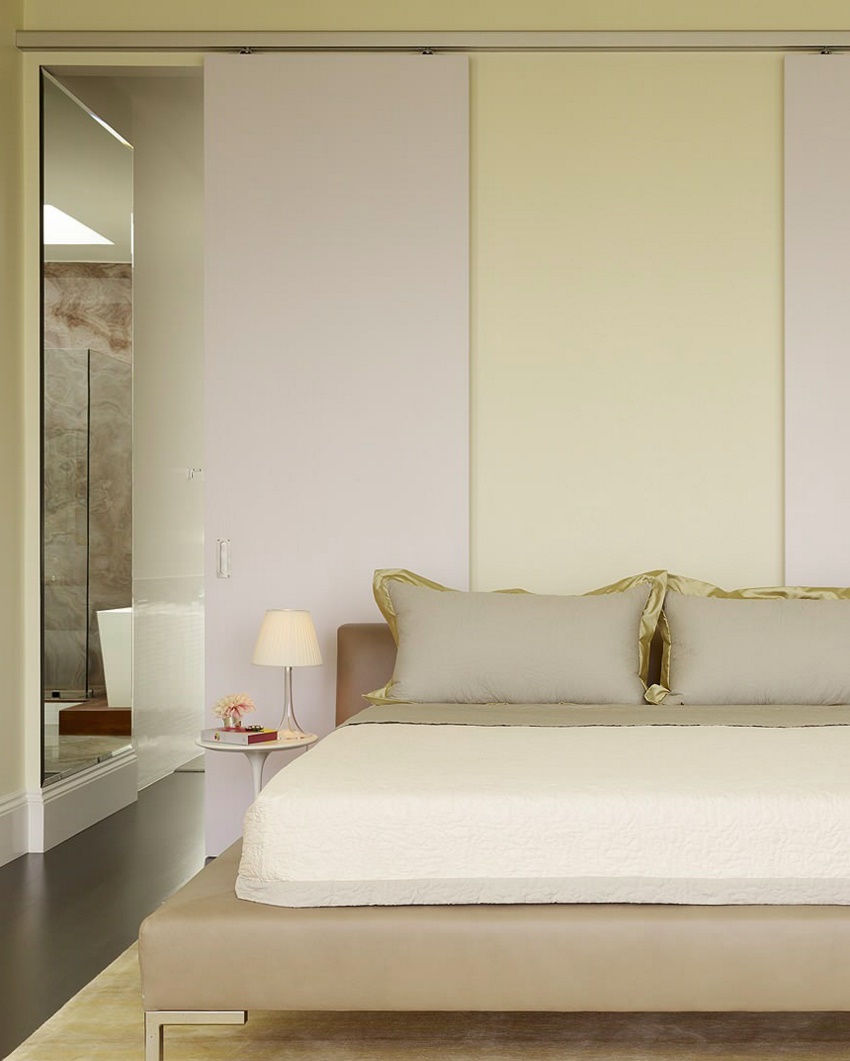 For a decadent feel, try rich tones, such as teal and saturated grey. This bedroom from CB2 is modern and clean-lined, yet the deep hues convey a sense of luxury: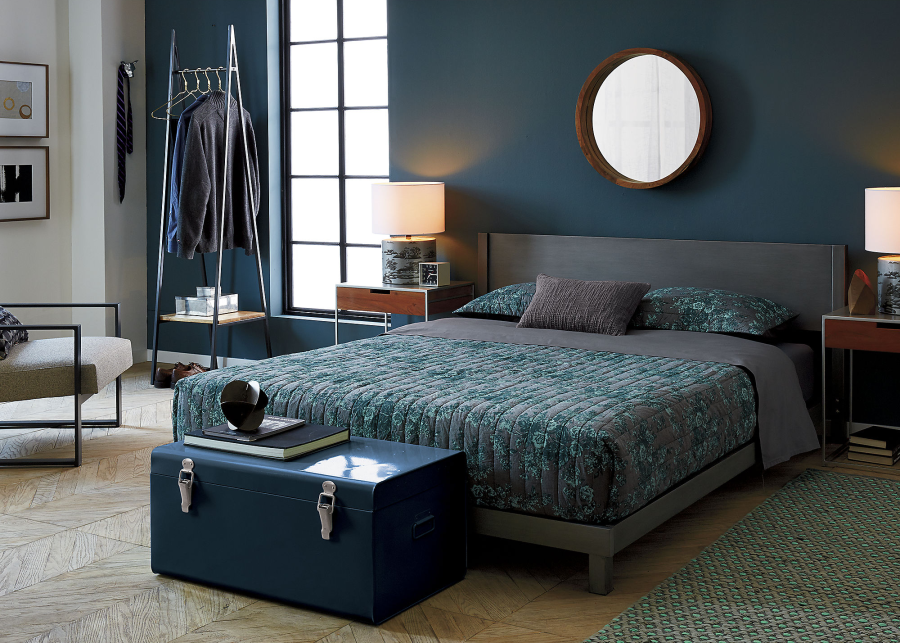 Select One or Two Decadent Details
Speaking of decadence, there's nothing like an eye-catching accent to create a true sense of glamour. Are Deco-style sconces necessary? No. But that's what makes them truly fabulous! [photo by Mel Yates from Anna Casa]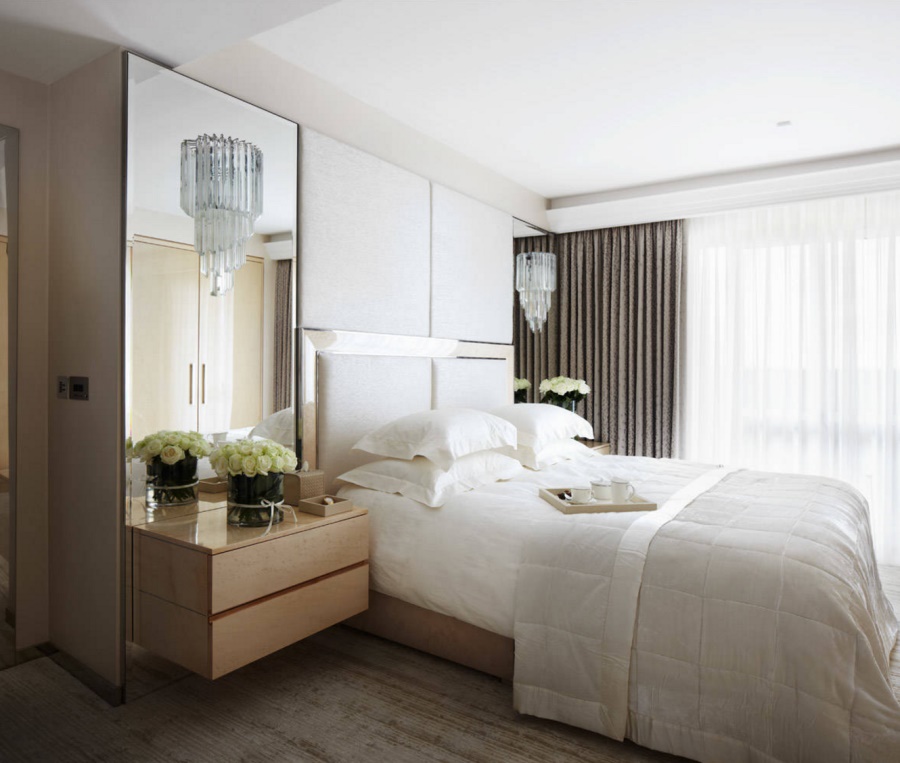 Draperies draw the eye upward, creating a sense of height. Not to mention, they add a luxurious touch, especially if you choose a quality fabric. [photo by Daniel Swallow from Roselind Wilson Design]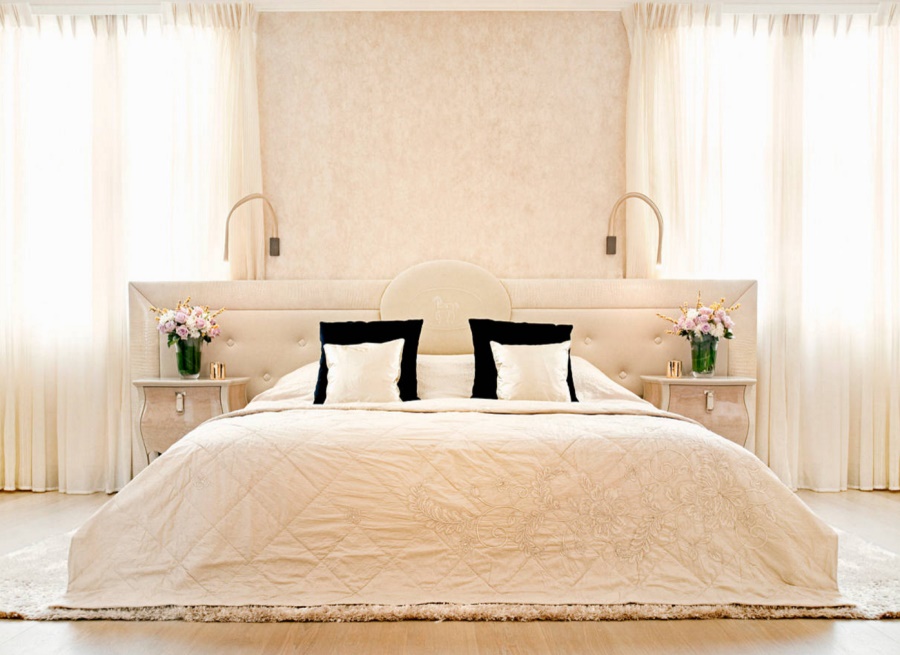 Make Bedding a Focal Point
It IS the bedroom after all…so make the bedding count! Now is not the time to be a minimalist. Pile on the pillows, and create a sleeping space that you can't wait to dive into. Once again, quality fabric makes a big difference. Below we see organic cotton bedding from West Elm: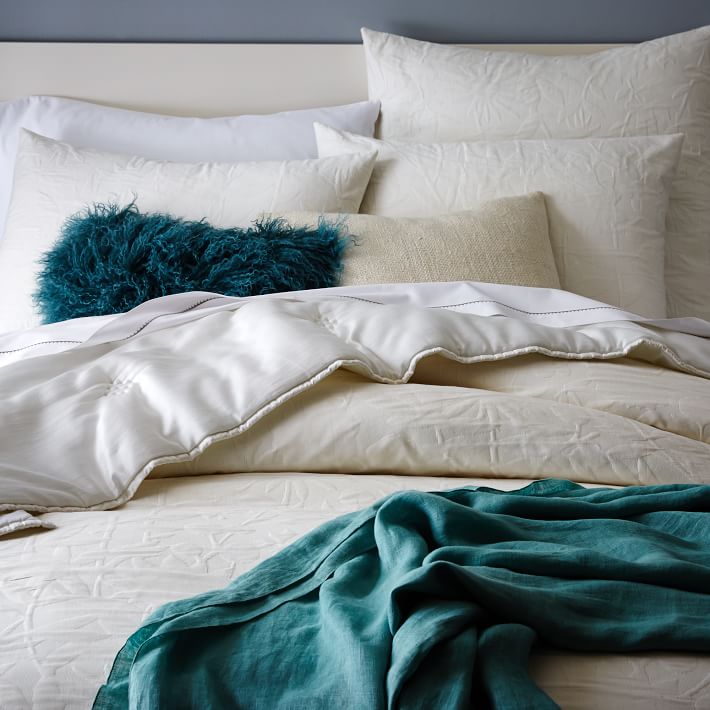 To make the bedding a true focal point, go for colors and textures that stand out while complementing into the space at the same time. In the next image, we see teal bed linens from CB2: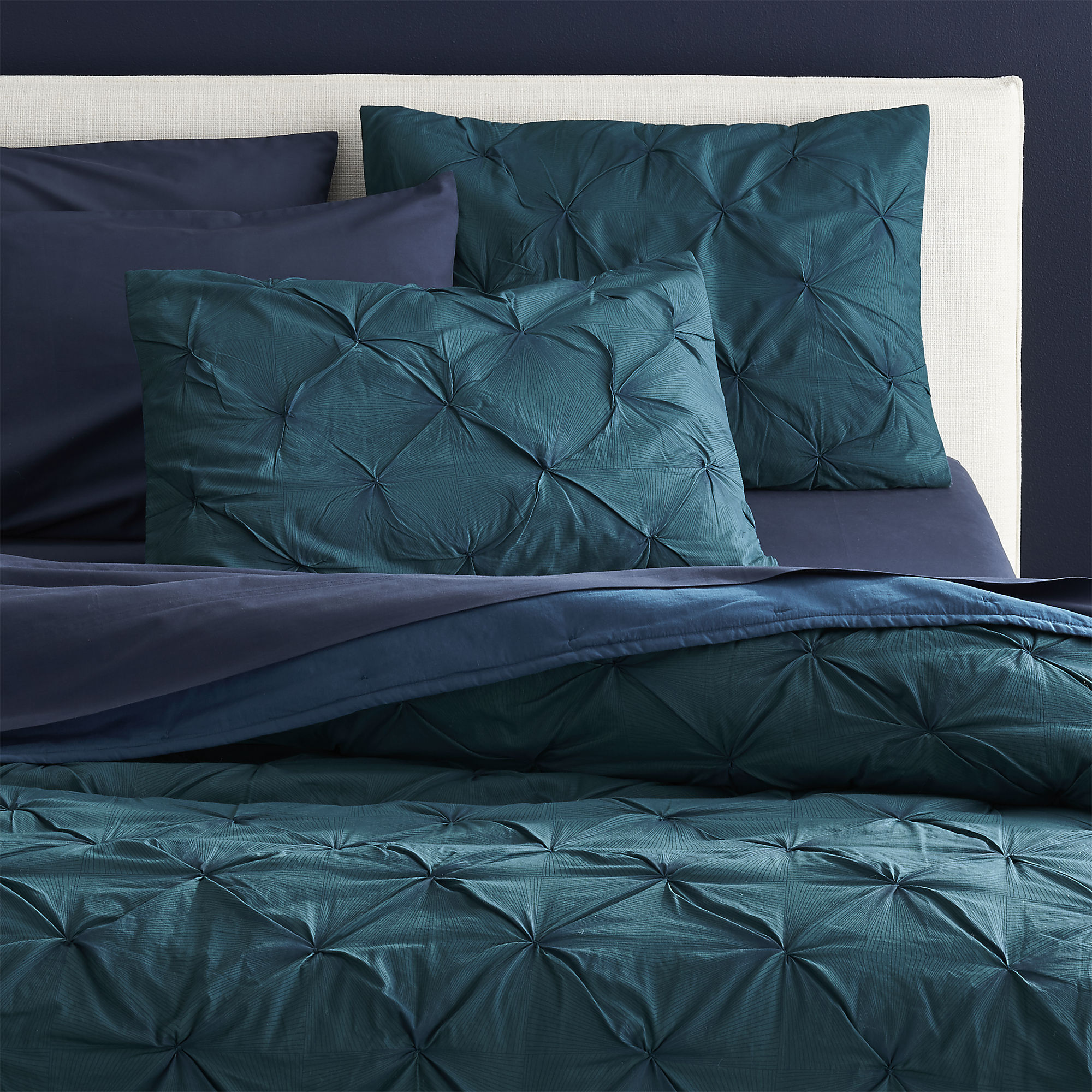 Incorporate Textured Surfaces
One of today's top trends is the use of textured surfaces, especially when it comes to pillows, throws and rugs. If you're not a fan of fur or sheepskin, there are wonderful faux alternatives that create a shaggy look. Or you can go for velvety textures! Start by adding a textured pillow (or three) to the bed. [from Opad]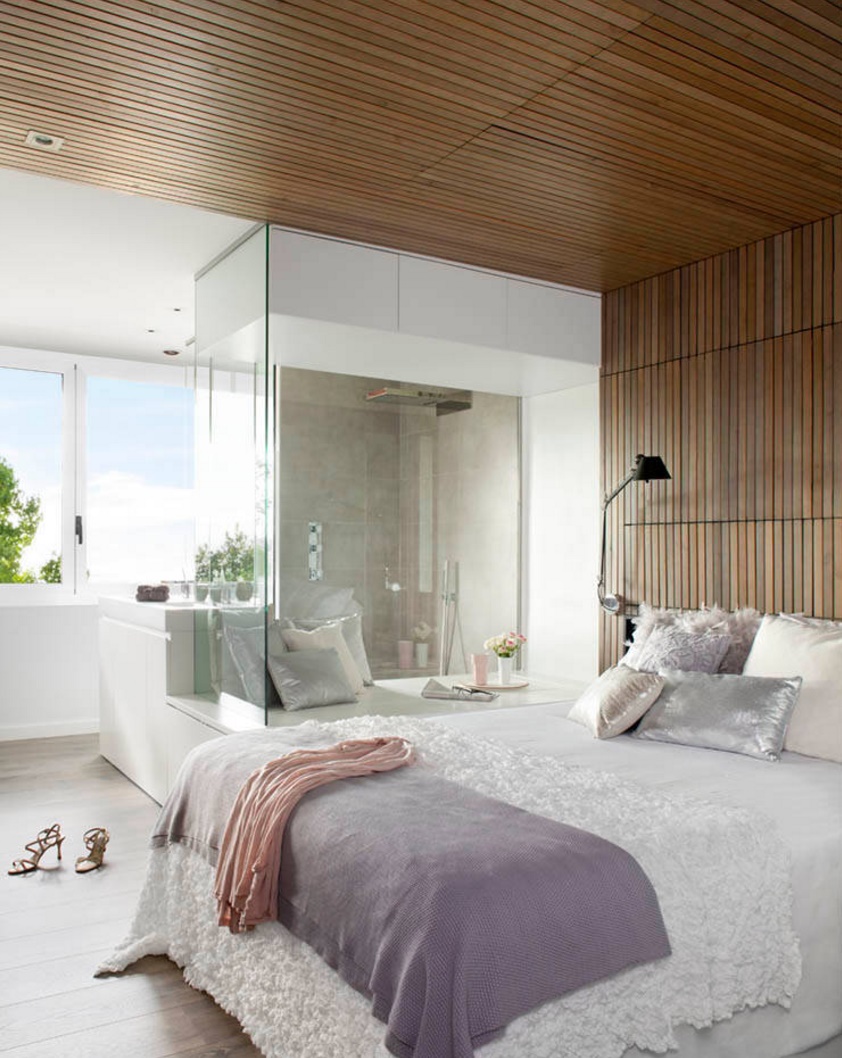 A textured rug is a great way to anchor the space with a plush foundation. Bonus points if you include other elegant touches such as brass furniture and rich hues. A bedside vase of flowers doesn't hurt either! [from CB2]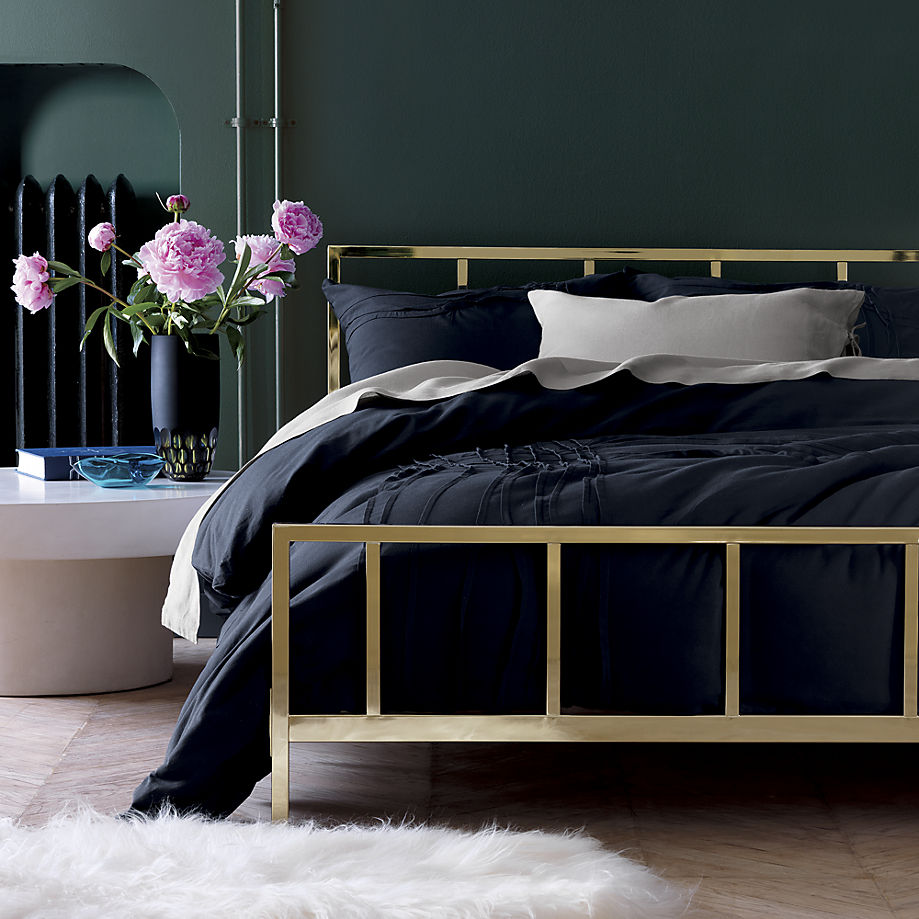 Add a Few Special Touches
When it comes to special touches that serve as the icing on the cake in the elegant bedroom, think of those comforts and extra features that would be in your dream resort hotel room. We're talking about extra pillows, room service, and a bench at the foot of the bed! No need to wait for your next vacation to bring these luxuries home. Start with a tray of teacups that will encourage an afternoon in bed with a great book and a delicious hot beverage. [from Decoroom]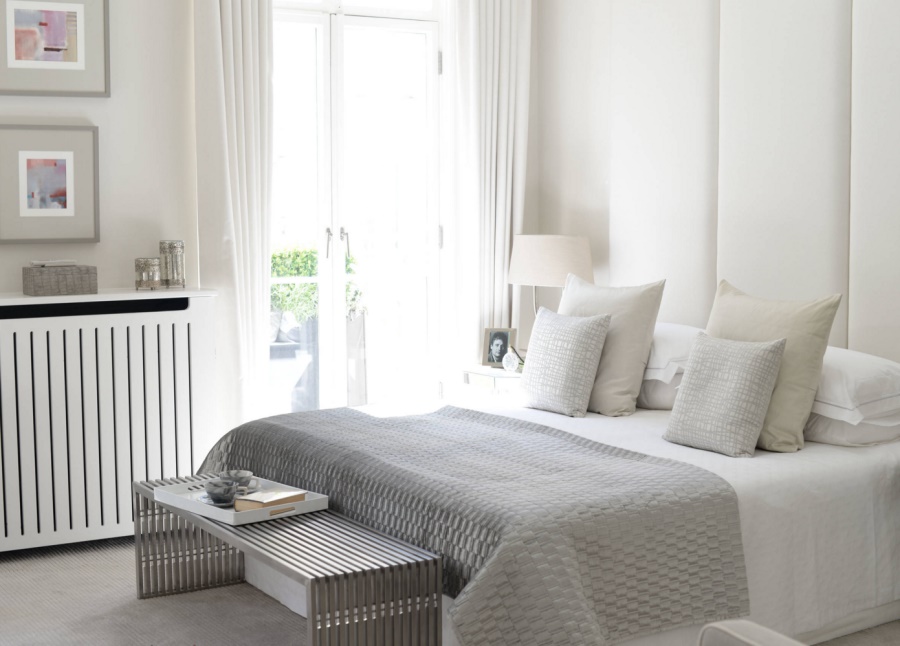 A vase of flowers can go a long way in making your sleeping space a special one. Sometimes it's the smallest, most affordable accents that make the biggest statement. [from Anthropologie]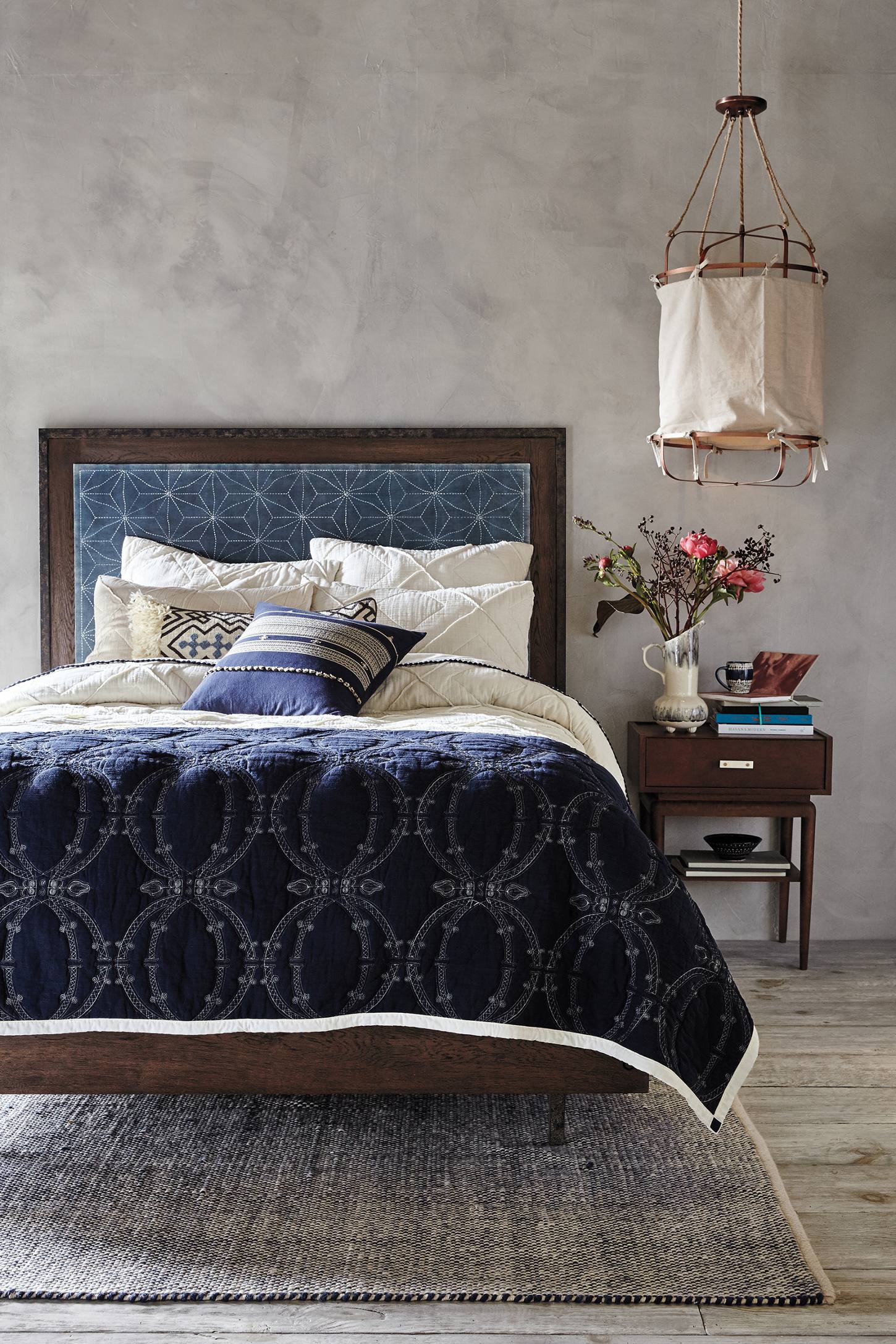 We hope today's post has provided the inspiration you need to make your bedroom an elegant hub. Happy decorating!