Your bedroom is meant to be a place of relaxation. If it doesn't offer you that at least to some extent, then you're going to have a hard time getting to sleep. Despite the fact that there are so many different ways you can create a calming atmosphere with your bedroom furniture and decor, an incredibly unique way to do it is by taking inspiration from cloud gazing over a blue or gray sky. How much more relaxing can you get? Here are 15 bedrooms that get it right!
Dreamy Hues of Blue
It's kind of amazing how a bit of cloudy wallpaper can totally transform a room. There's nothing complicated about the decor that's highlighted by the gorgeous walls featured below from Mad About the House and vtwonen.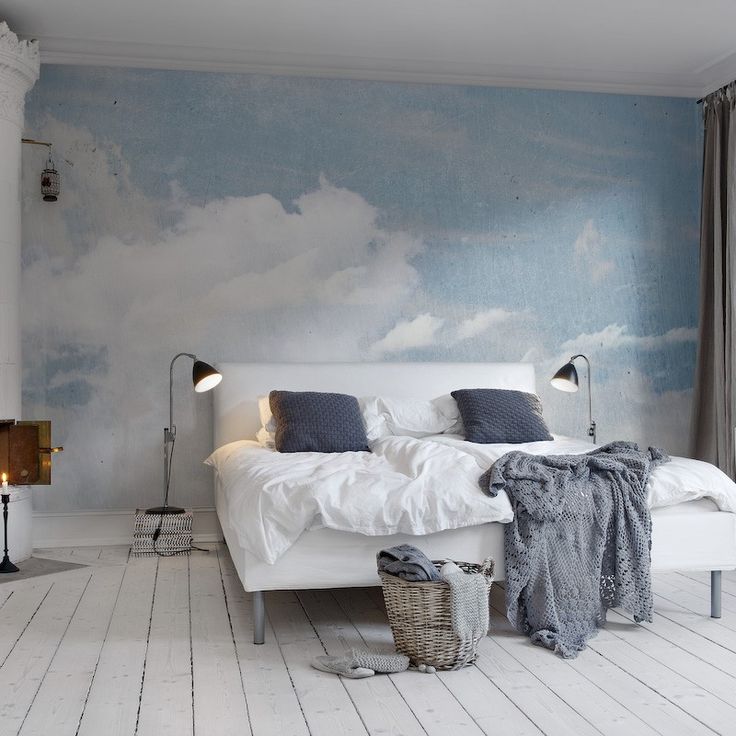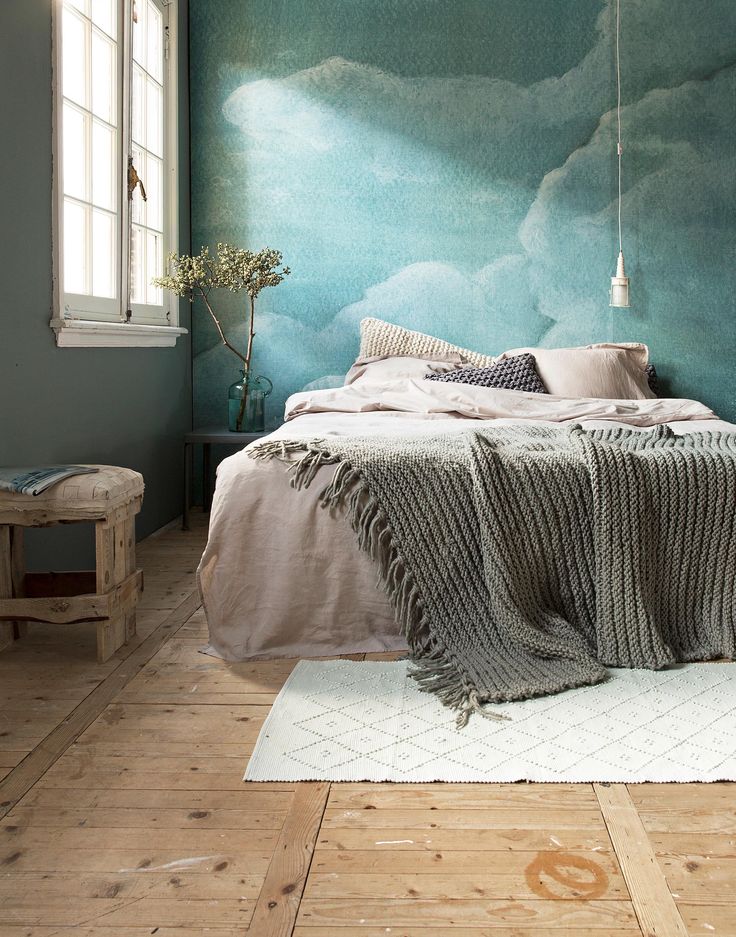 This bedroom featured on My Colortopia doesn't have any actual cloud shapes on the walls or anywhere else in the room, but still matches the atmosphere with the color choices of blue, white, silver, and gray.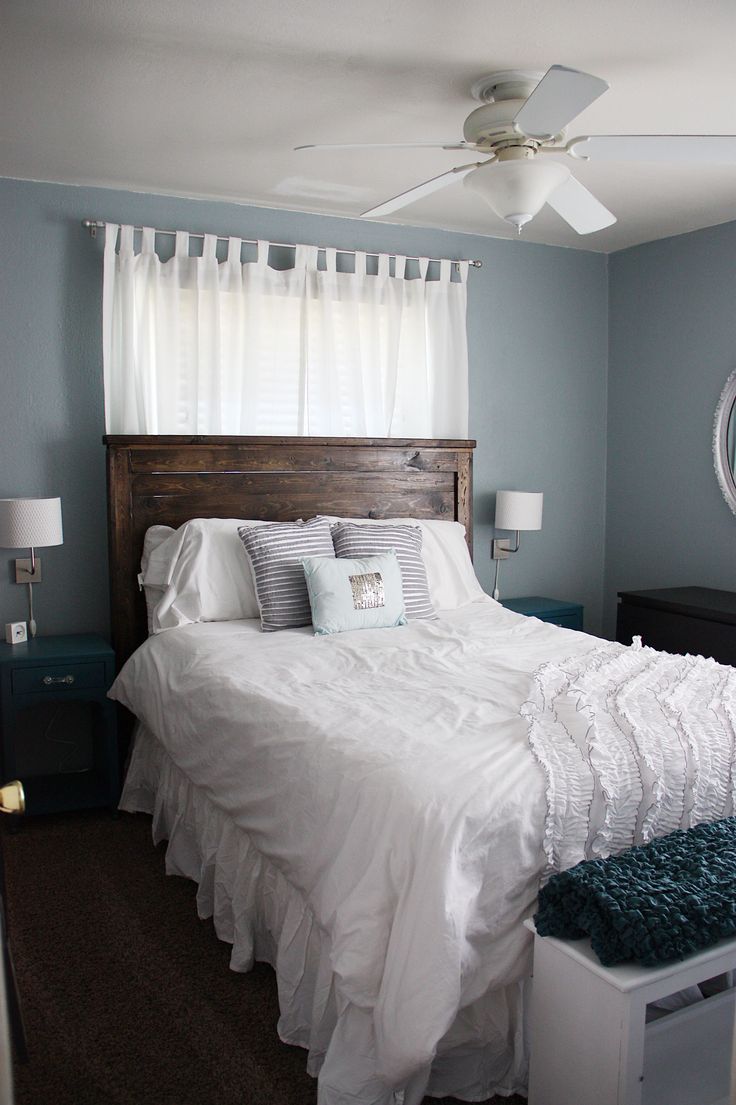 Stormy Gray
Speaking of the color gray, blue skies with puffy clouds aren't your only option. Check out the paint job in this bedroom from Norkse Interior Design that almost makes it look like a thunderstorm is on its way.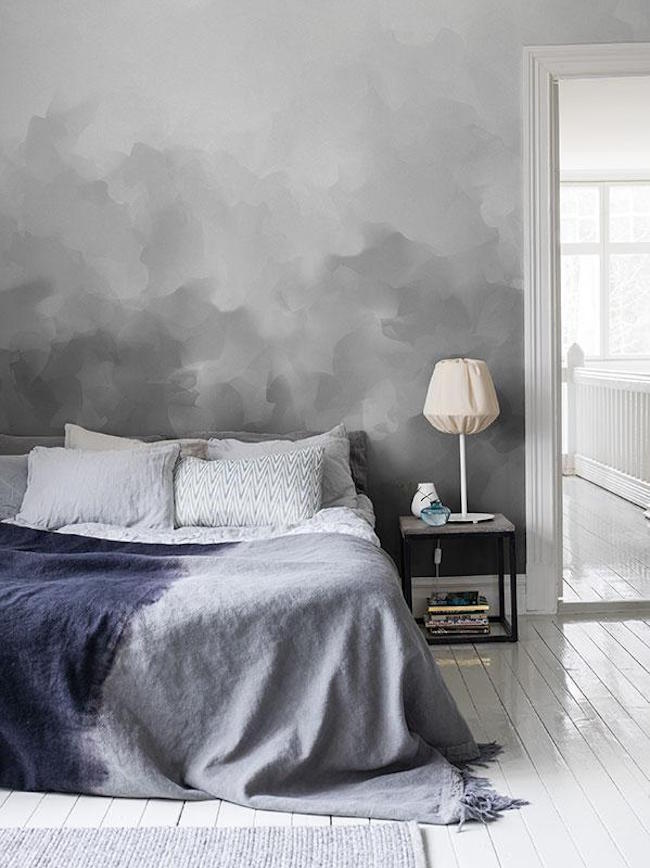 The two bedrooms below featured on Corrine Kowal and Design Sponge show the same ominous cloud wallpaper. Perfect for those who get a calming effect from storms!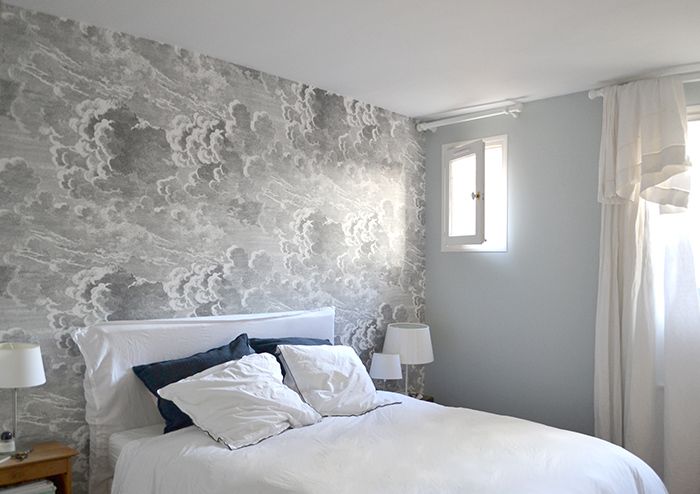 Above the Bed
As an alternative to paint or wallpaper, a simple way to bring some cloudy inspiration into your bedroom is by hanging cloud-like objects above your bed. Check out this clever light fixture from Caisak, or these DIY cloud puffs made from white stuffing.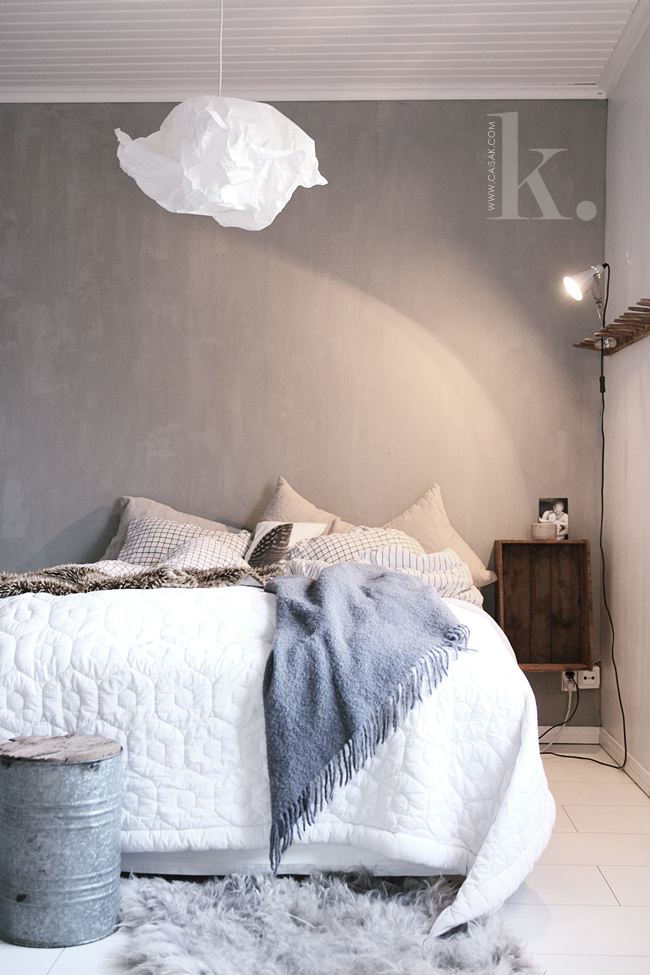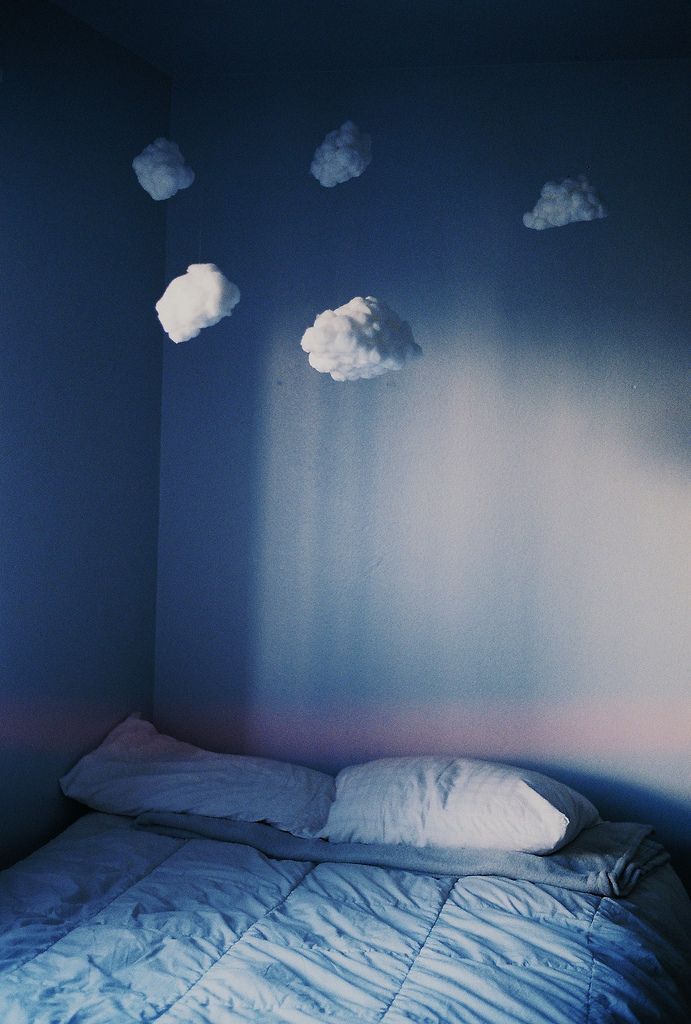 Pop Art Decorations featured a variety of custom headboards by Astrid Oyo — one of which has a blue cloudy sky on it.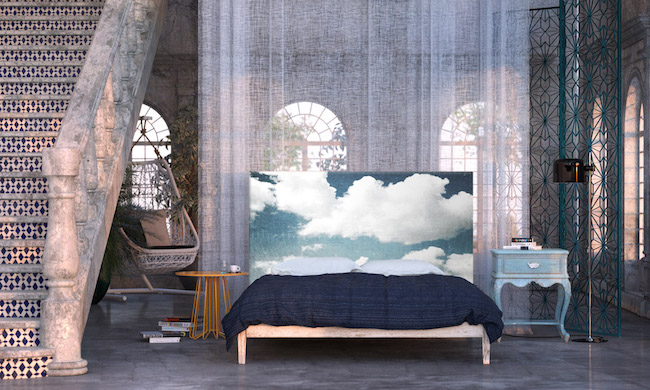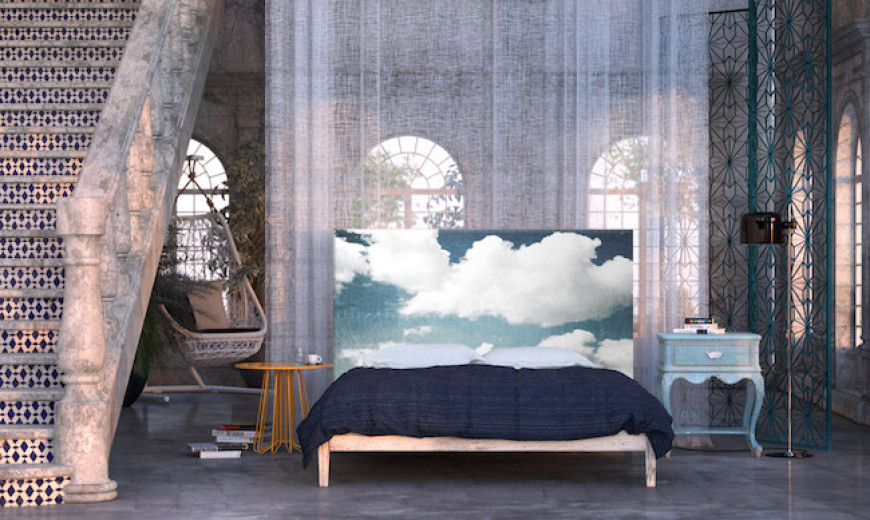 As an alternative to permanently changing your walls for this type of look, why not go with a simple tapestry to hang over your bed? Urban Outfitters has this gorgeous option featuring both clouds and the cosmos together.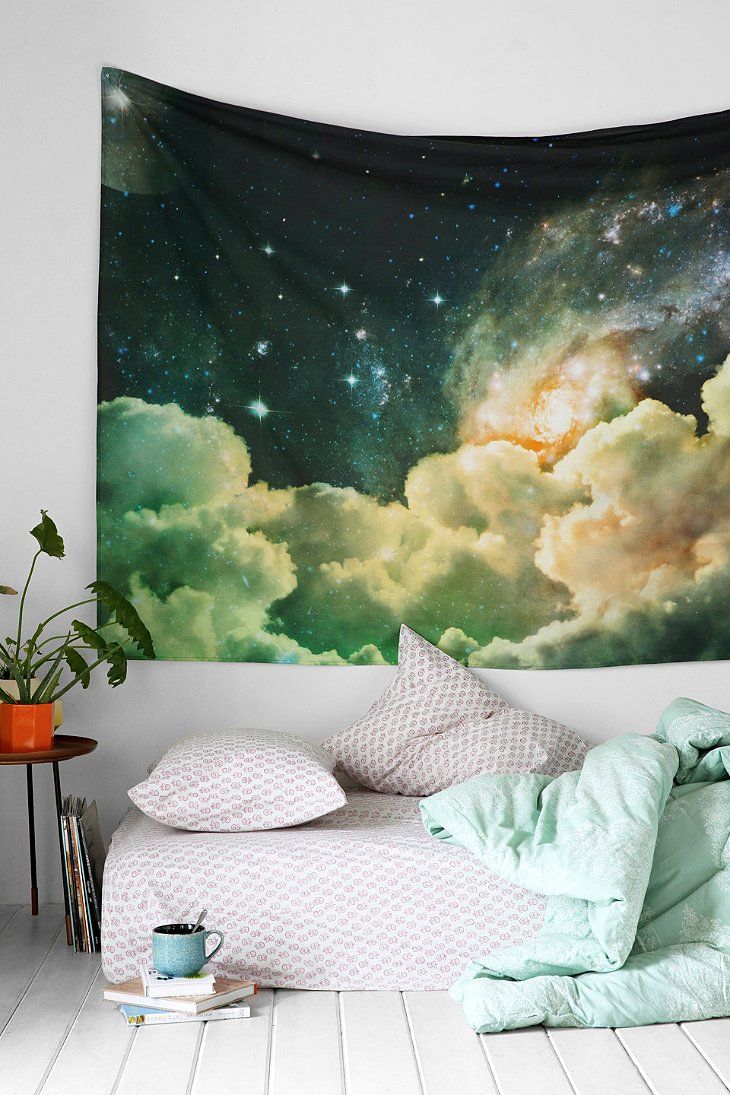 Murals are also great alternatives to paint or wallpaper — especially for fuller images meant to encompass a whole wall. Take a look at how stunning this tall cloud mural looks in this urban apartment (featured on Vogesparis).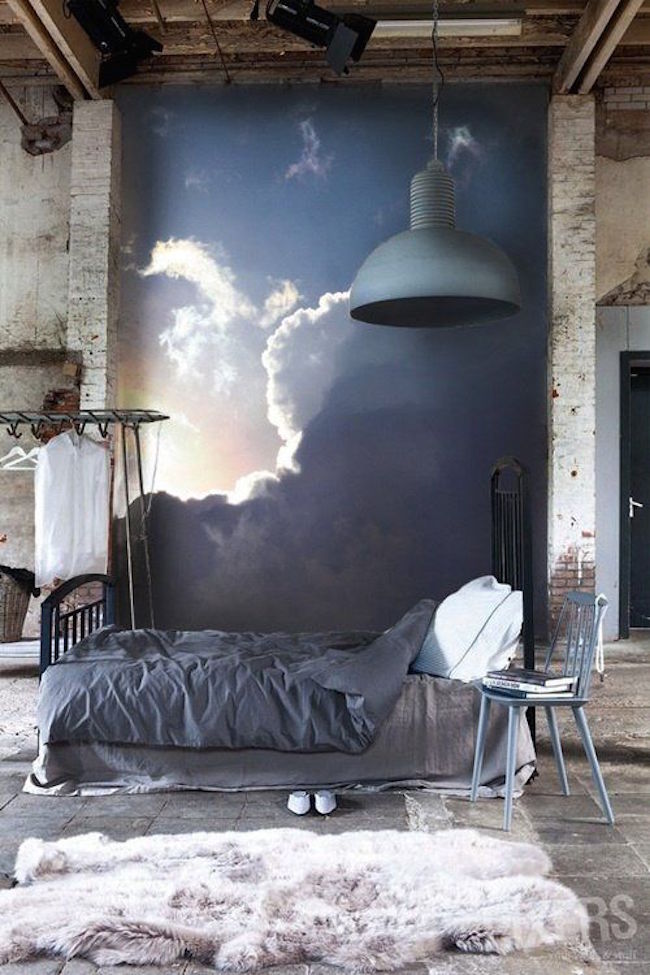 For Kids
Incorporating clouds into your bedroom would probably help any grown-up fall asleep, but it might even be better suited for kids. You can do a lot with the shapes, colors, and overall theme of a kids' bedroom when clouds are incorporated into it. This example from Rue Vintage 74 pairs fluffy pillows of stars and clouds together with a unique headboard.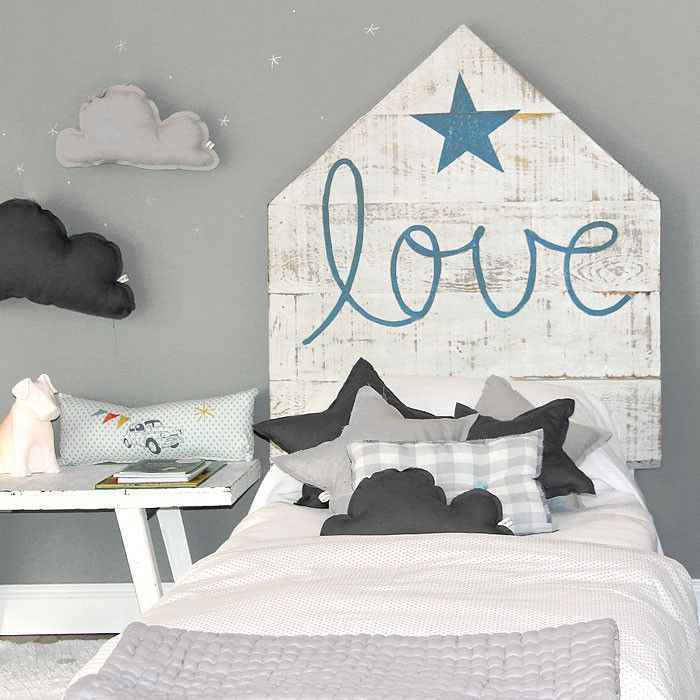 A kids' bedroom from Mommo Design takes a bolder approach with a striped black and white rain cloud plus matching bedding.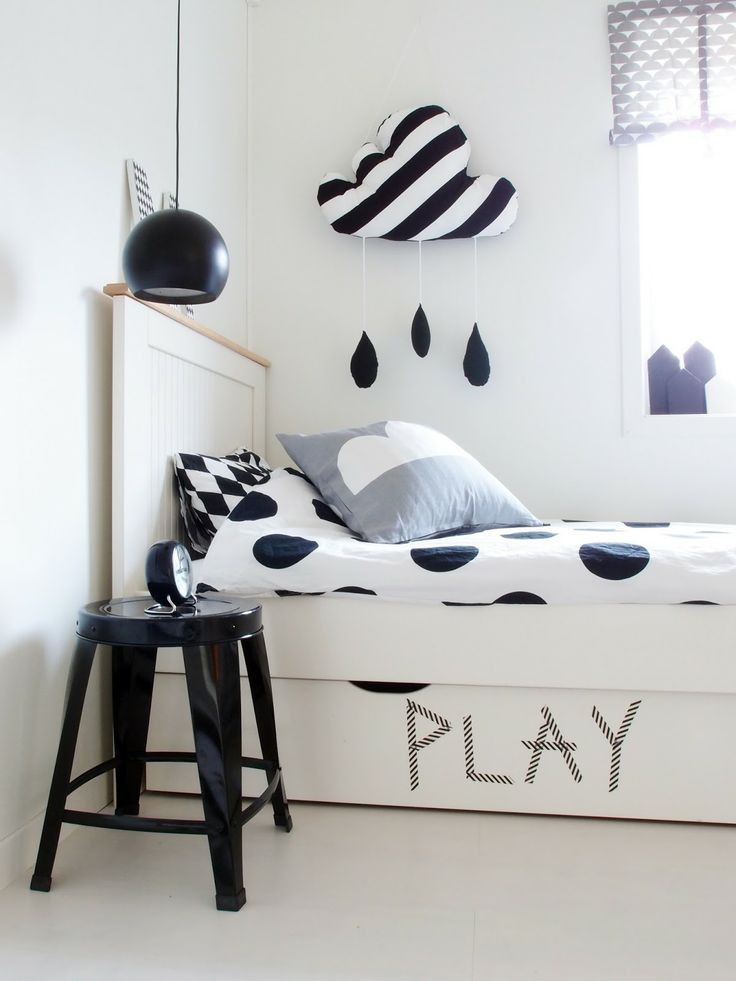 How do you wrap simplicity, elegance, and whimsy all in one? The bedroom below from Petit and Small managed to do it all with an adorable little piece of cloudy wall art that pulls the room together.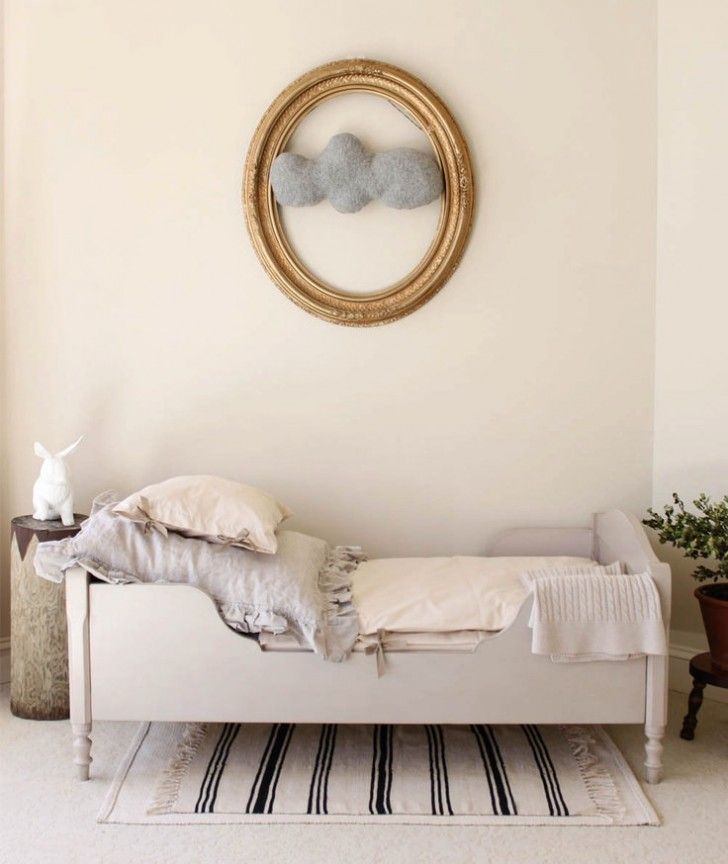 Clouds can be perfect for nurseries too. The nursery featured below, again from Mad About the House, is entirely painted in an airy shade of blue with wispy clouds flowing across the ceilings and into the walls. Now that's some serious art!