The smallest structures sometimes make the biggest impact and do so without leaving a giant carbon footprint as they provide a window into the unabated, natural landscape. This Small Wooden Pavilion in Philipstown, New York does precisely that as it has been revamped and rejuvenated by MQ Architecture with an unbridled green intent! With a charred wood exterior that allows it to blend in with the natural backdrop, the little pavilion is a visual treat that reveals itself as you approach it. Another interesting feature here is the polycarbonate wall that ushers in ample natural light and does so while giving the façade a modern facelift.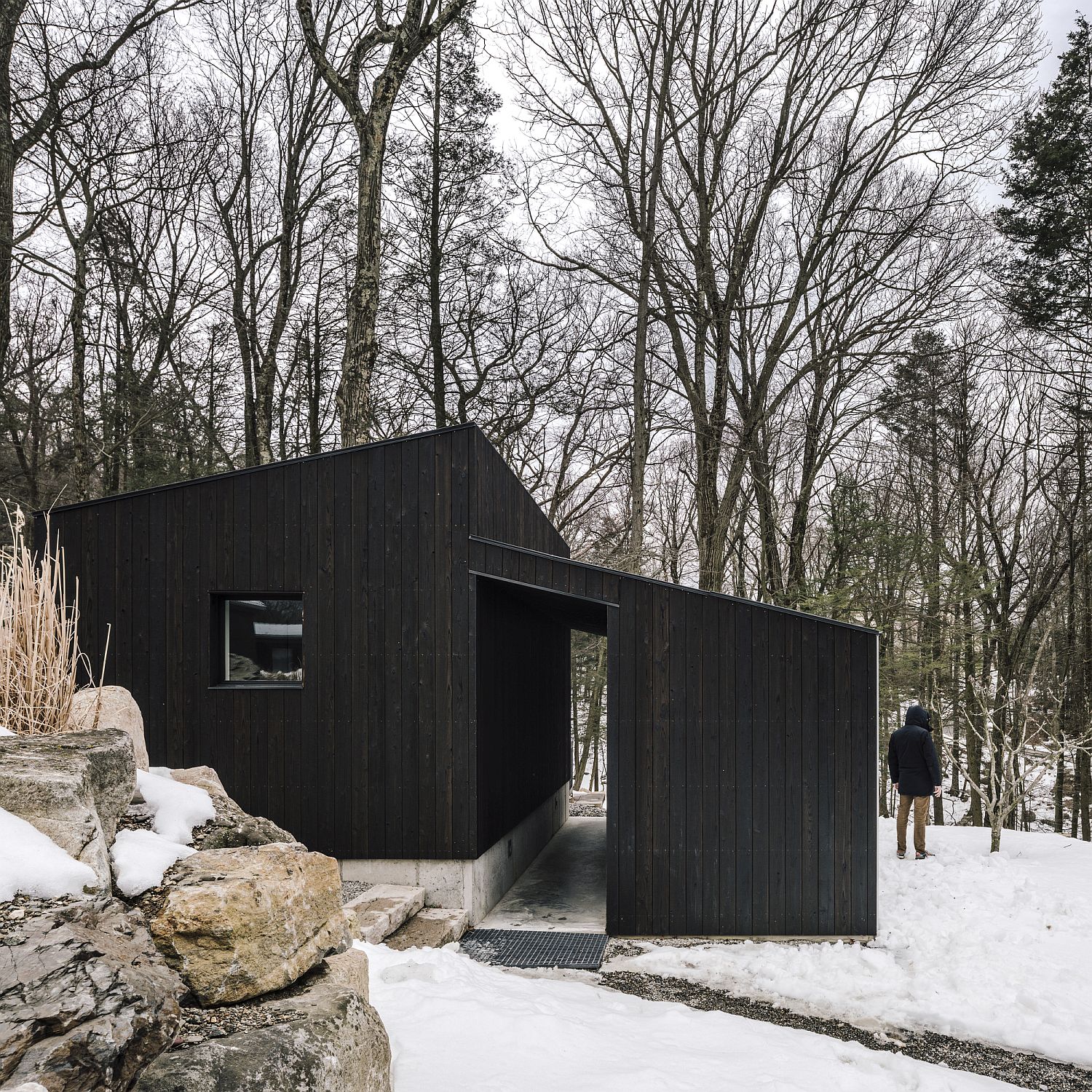 Existing older structure on the lot held electrical and communications utilities that were preserve, enhanced and carefully placed in the upper section of the new unit while restrooms and other utility areas were relegated to the lower section. Polished concrete floors not only help in better insulation, but also make sure that the maintanence is kept down to a minimum. Curated rustic beauty meets modern minimalism here as the transformation blends aesthetics and ergonomics in a seamless, efficient manner. [Photography: Miguel de Guzmán, Imagen Subliminal]
RELATED: Endesa Pavilion showcases sustainability with stunning simplicity and solar energy!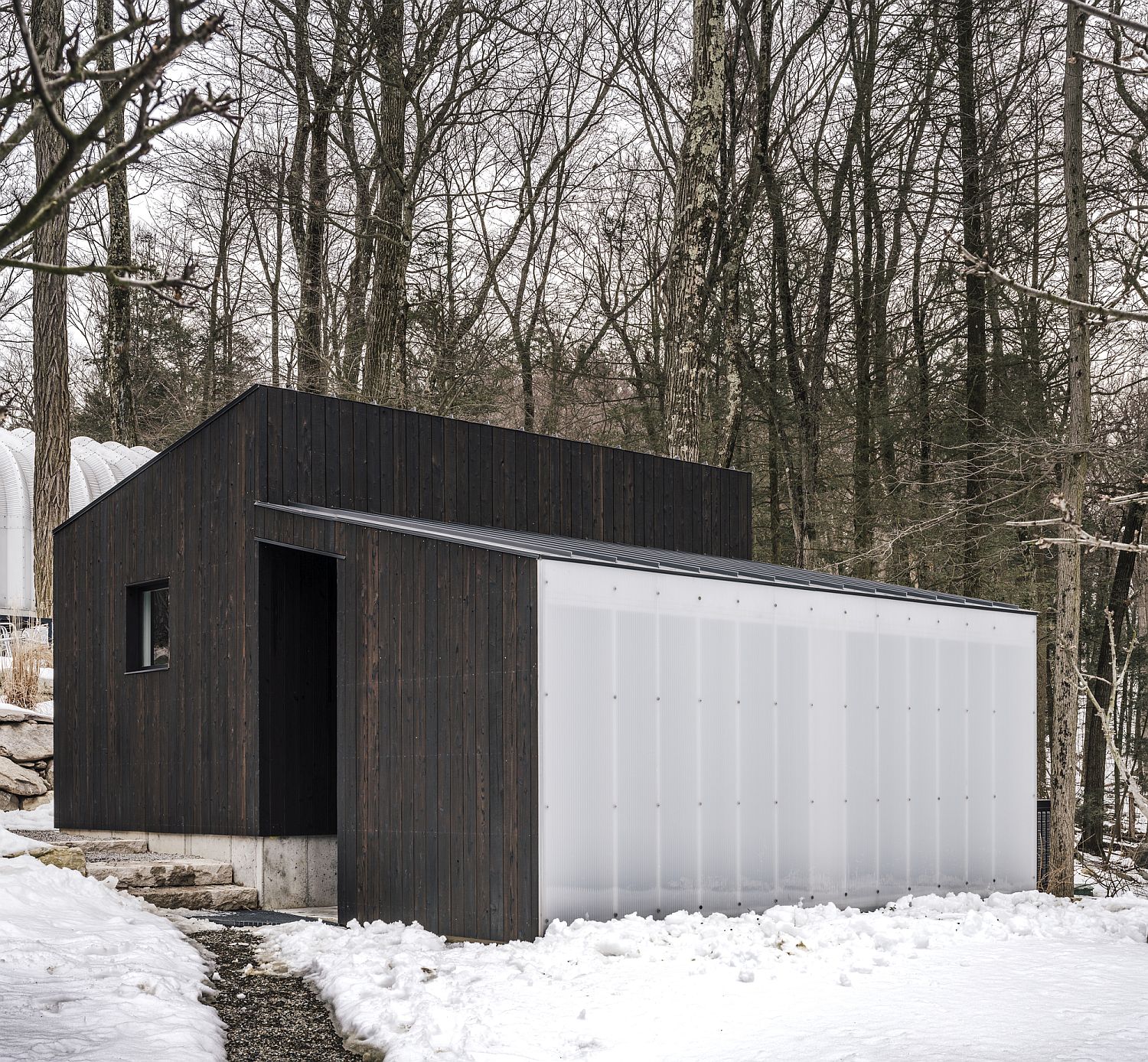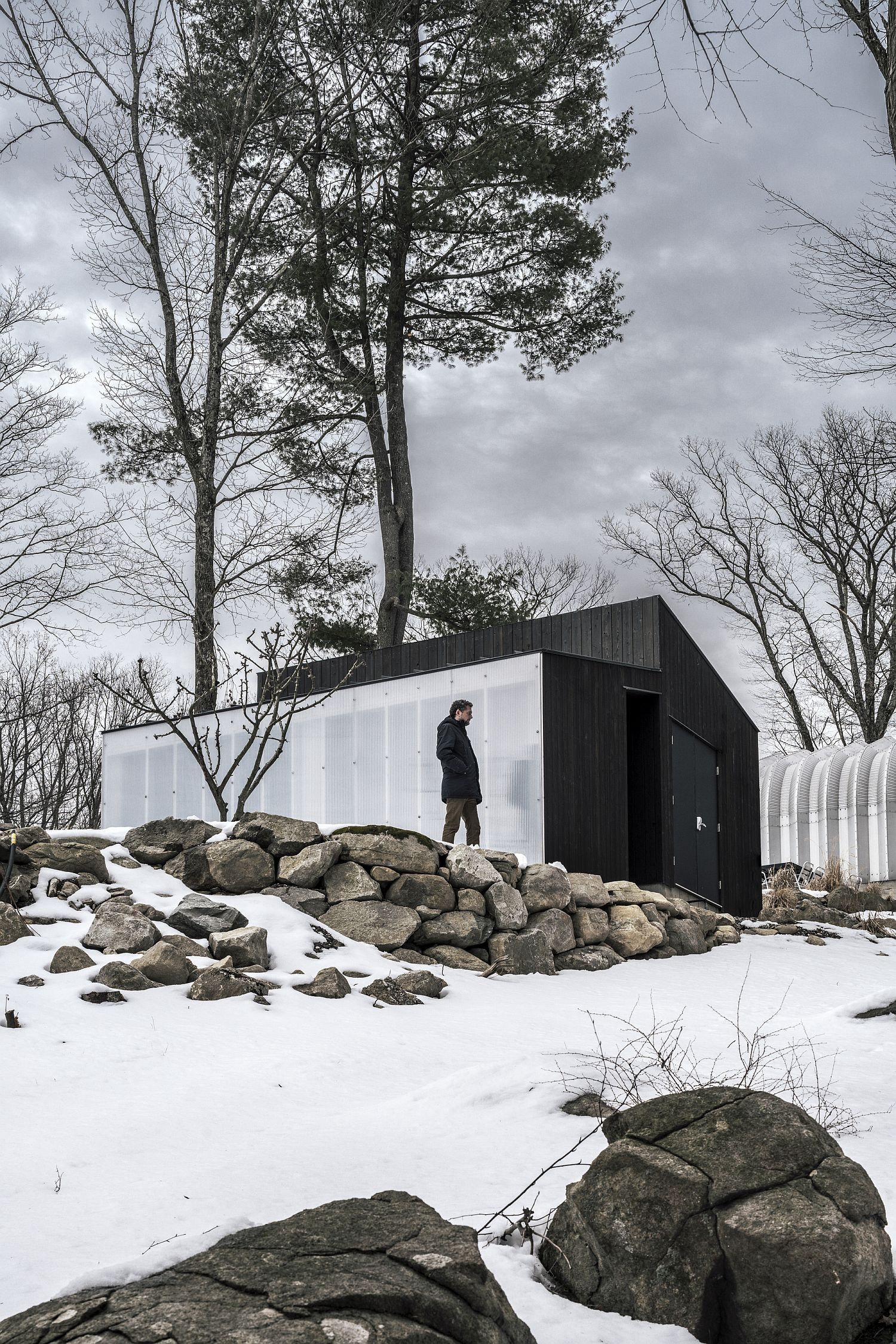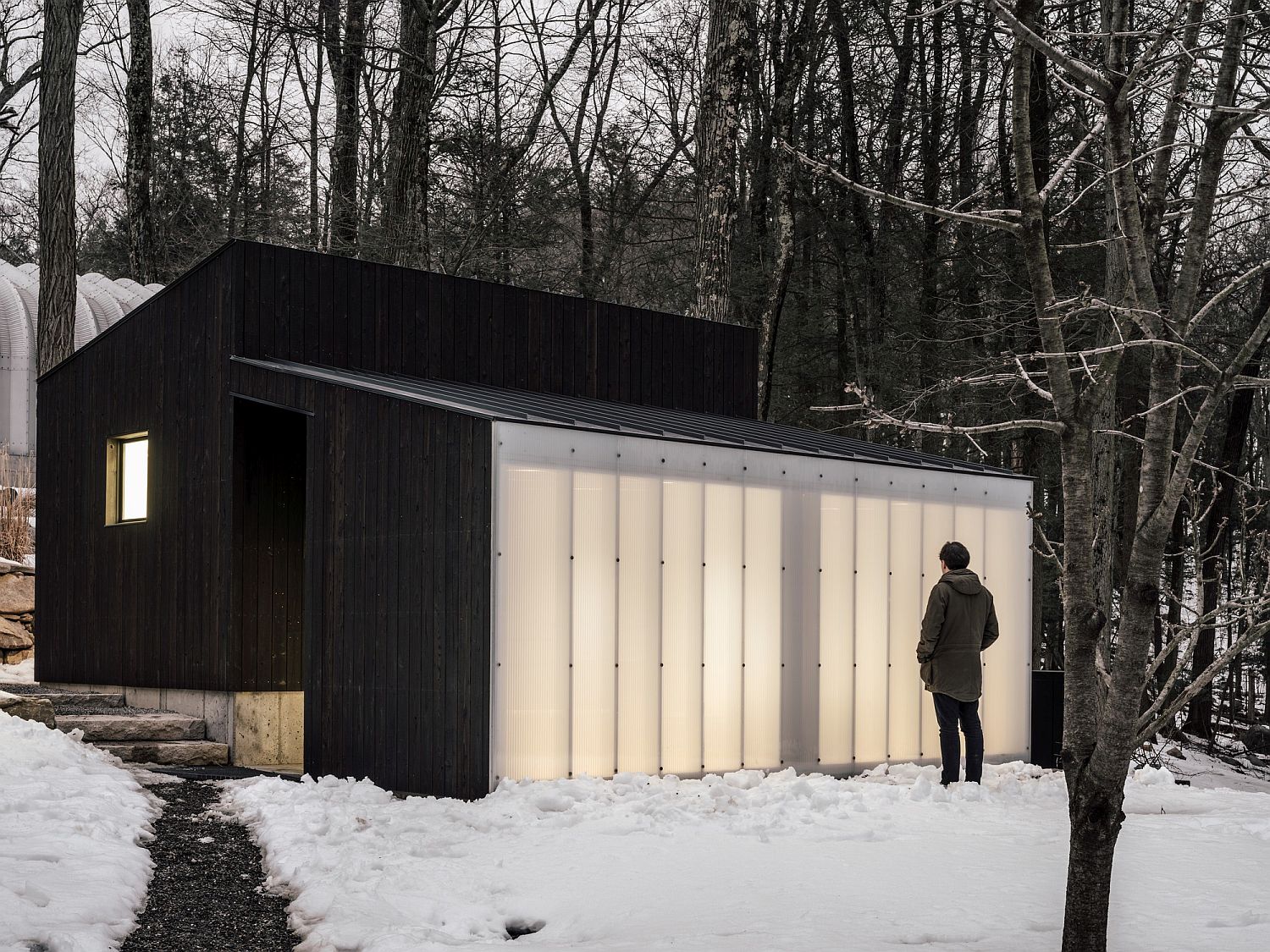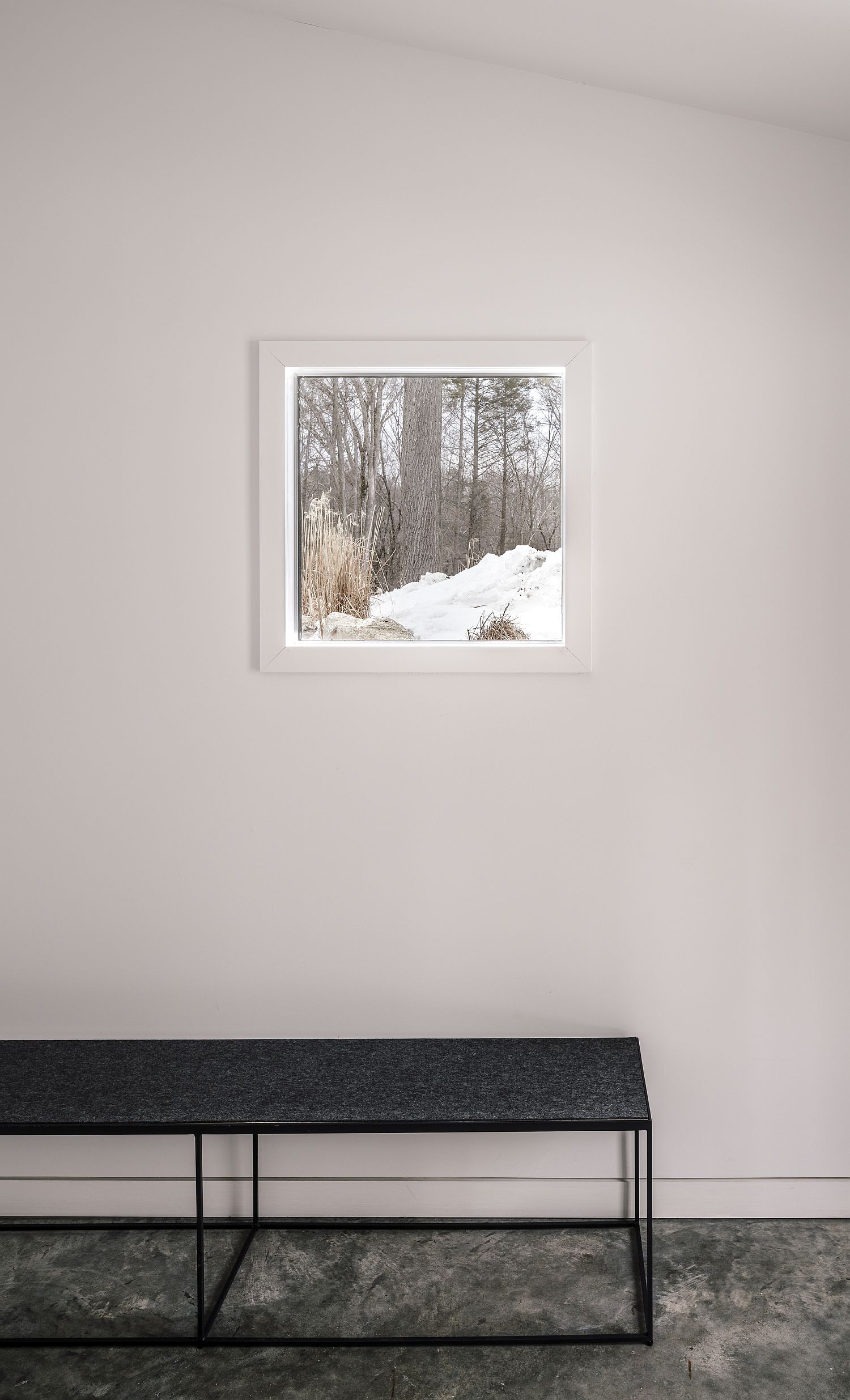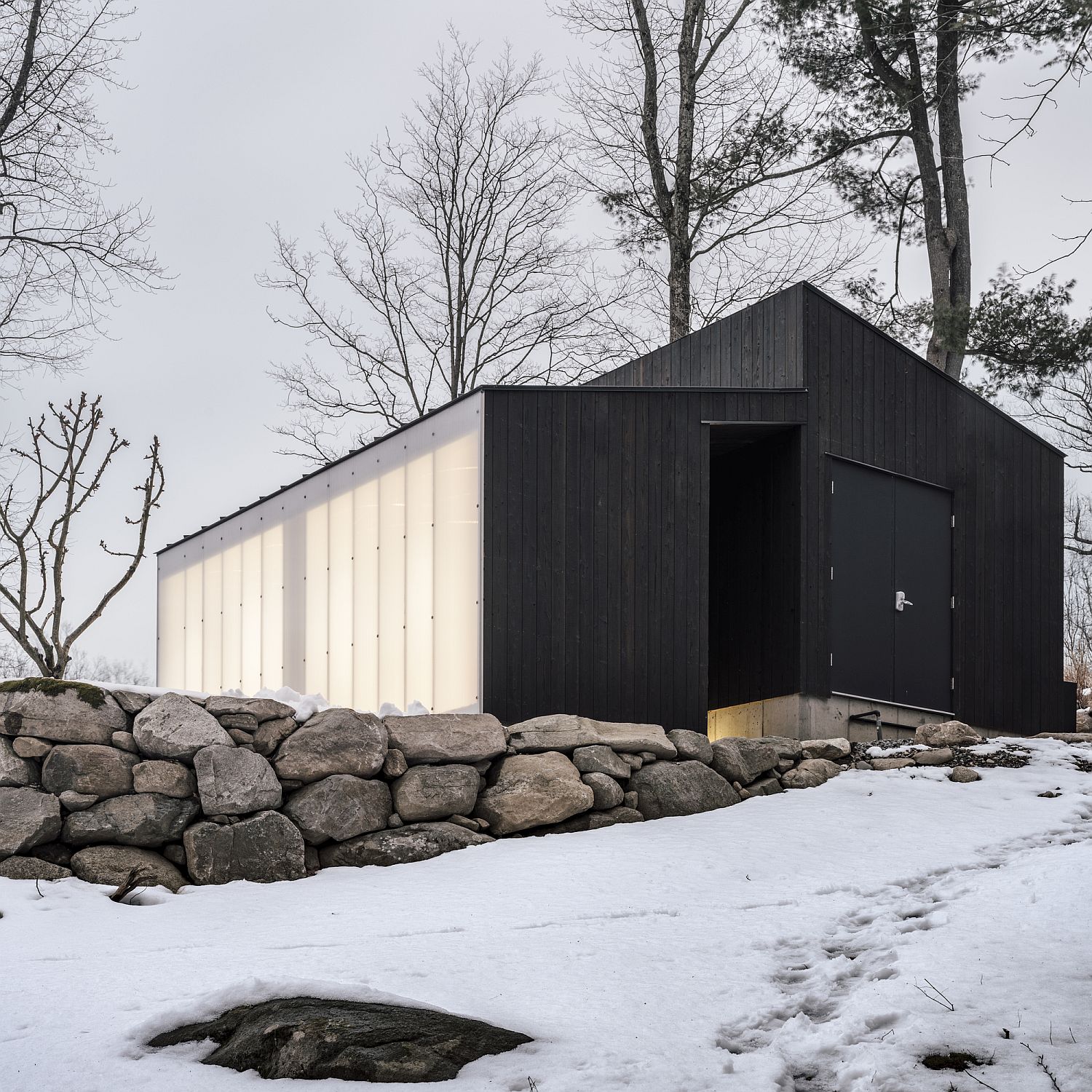 Everything is simple but exquisite. It brings to my mind references of Sea Ranch, Charles Moore's best work and even some of the architecture of Glenn Murcutt. Every detail in the erection of this pavilion is a prodigy of good construction, of a deep knowledge of how we should built in wood. But first, and above all, we must emphasize the adequacy of the idea and the beauty of the result. A small great work of a true master.
RELATED: Pavilion House Down Under Charms with Open Courtyard and Lovely Views