Turning a densely vegetated lot into a setting that holds a lovely modern home is a tricky task that requires balance between eco-sensitive design and smart usage of space. Located in an urban lot that is still filled with greenery in St Peter Port, Guernsey, The Glade is a contemporary residence that has been carefully sunk into the lot without disturbing the existing topography in a drastic manner. A DLM Architects design, the house does all it can to leave the already present and extensive root system on the lot as undisturbed as possible. Working around the environmental contains and maximizing solar gain along with natural light, the house is a masterpiece in eco-friendly architecture.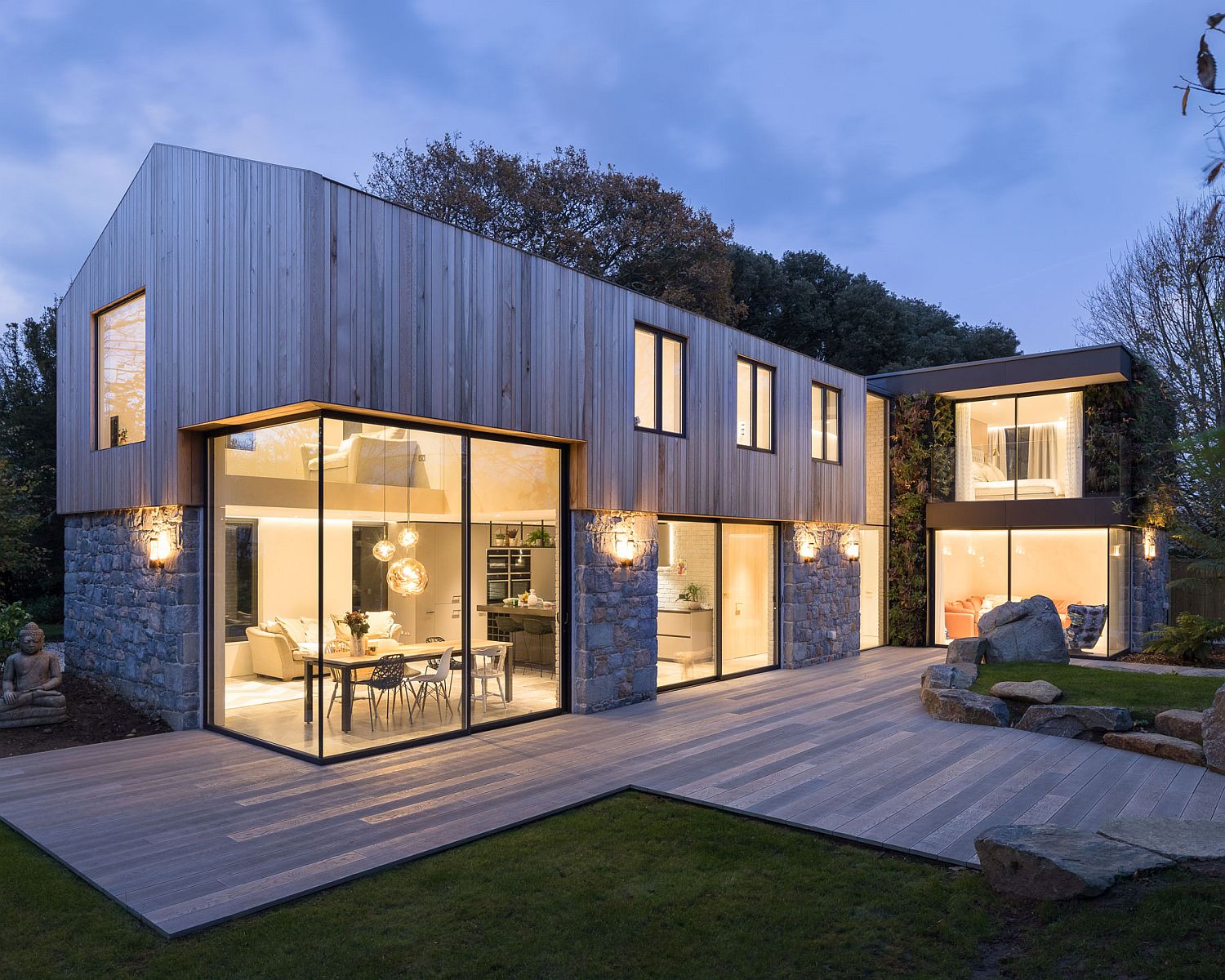 Locally sourced natural stone, reclaimed brick, limestone and bespoke steel elements combine to give the home a unique and exceptional appeal. The top level draped in wood and large glass doors, sliding windows and walls create even greater textural contrast with a neutral color palette and warm lighting shaping an inviting setting. The dark island in the kitchen, beautiful LED strip lighting and the many layers of greenery around the house put the final touches on a building that is mindful of the space it sits in!
RELATED: Dual Decks and a Cloak of Green: Modern Classic Home in Poland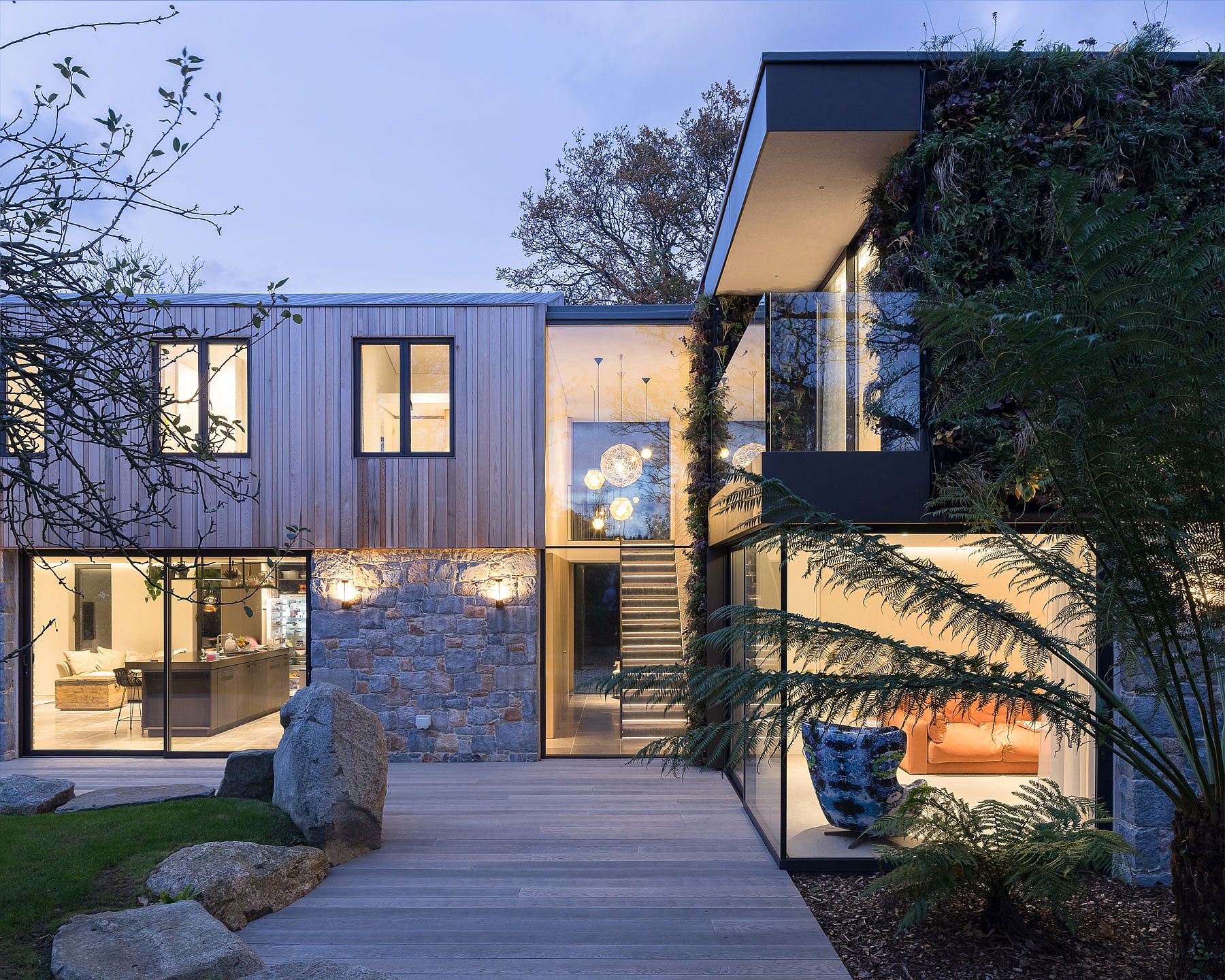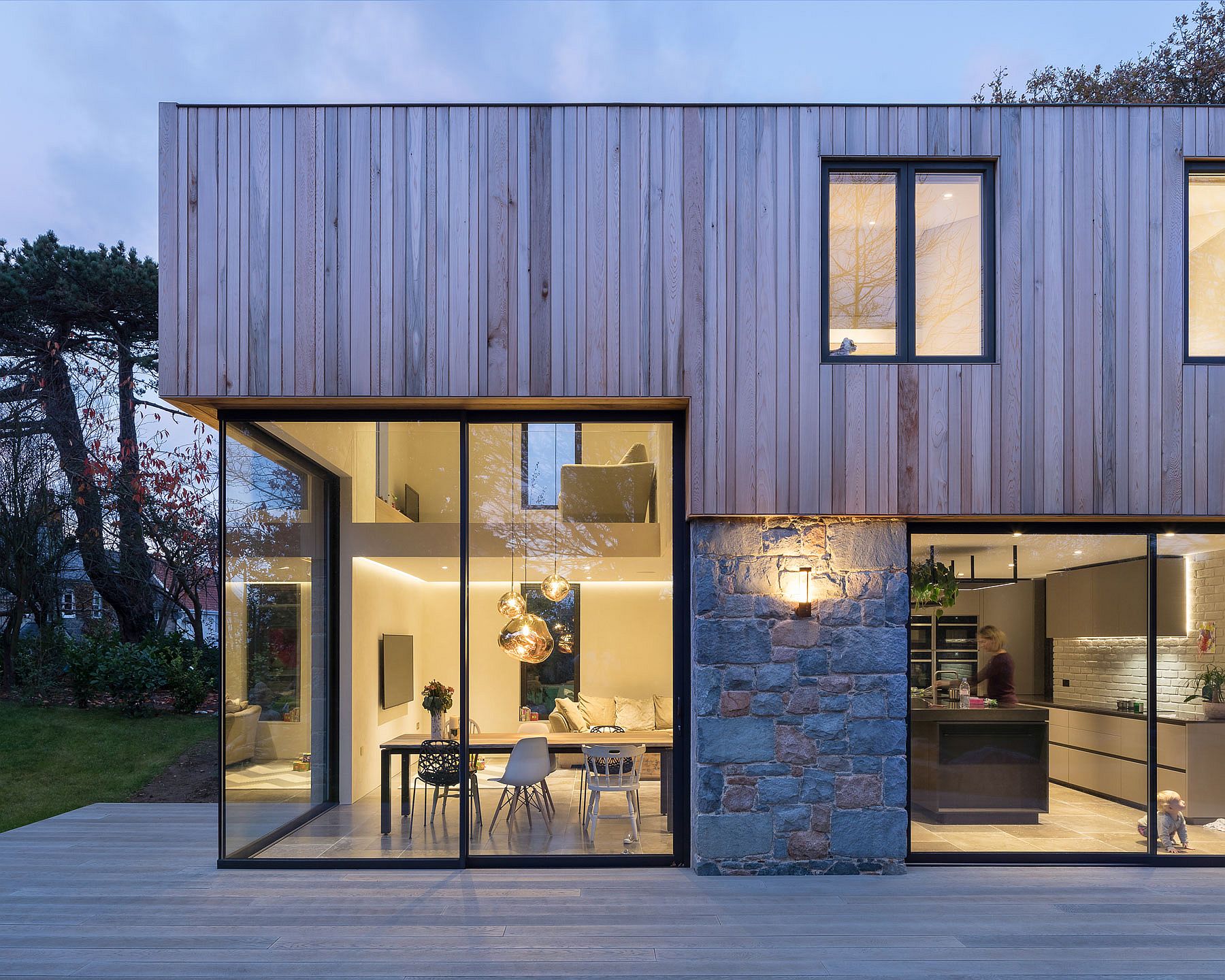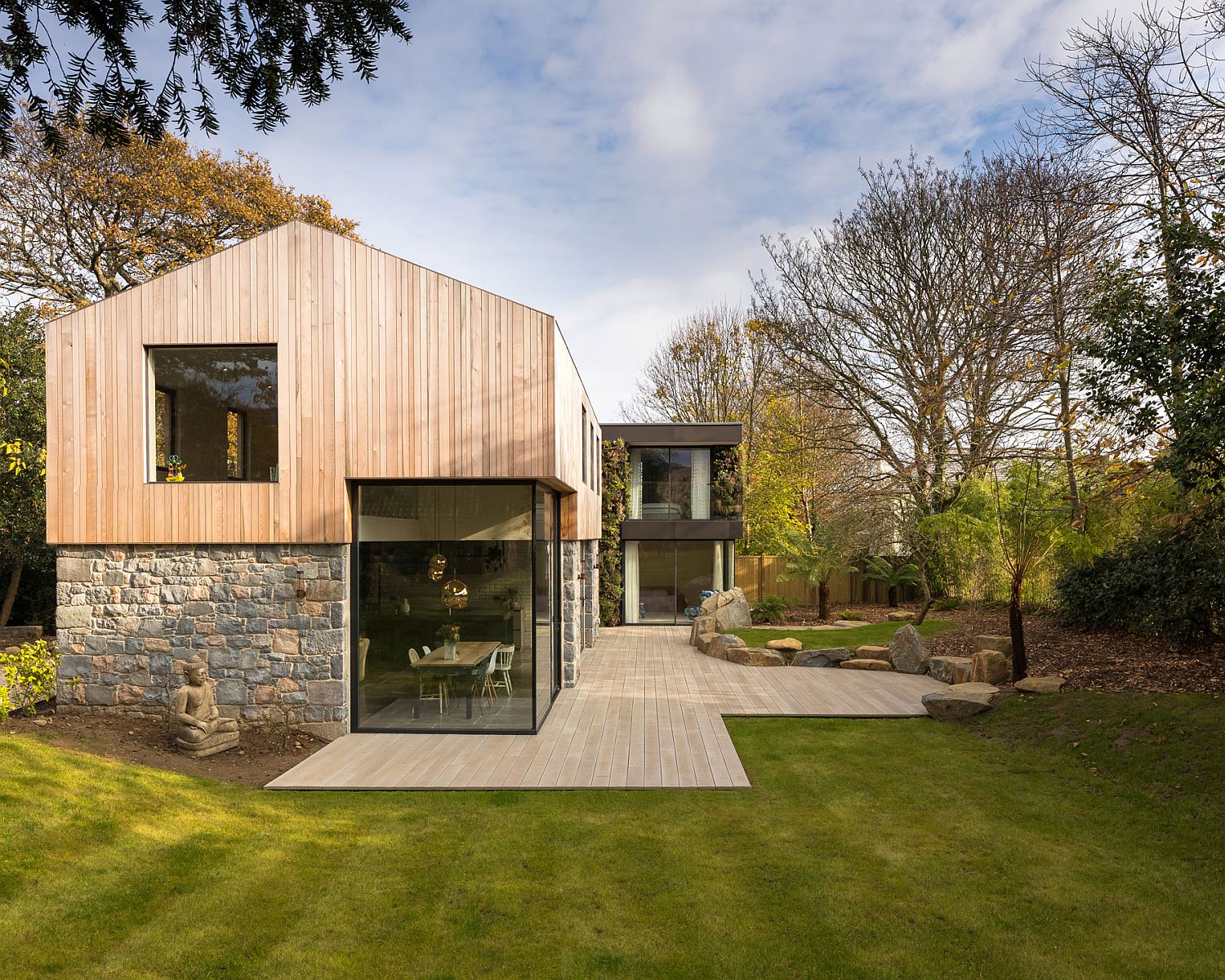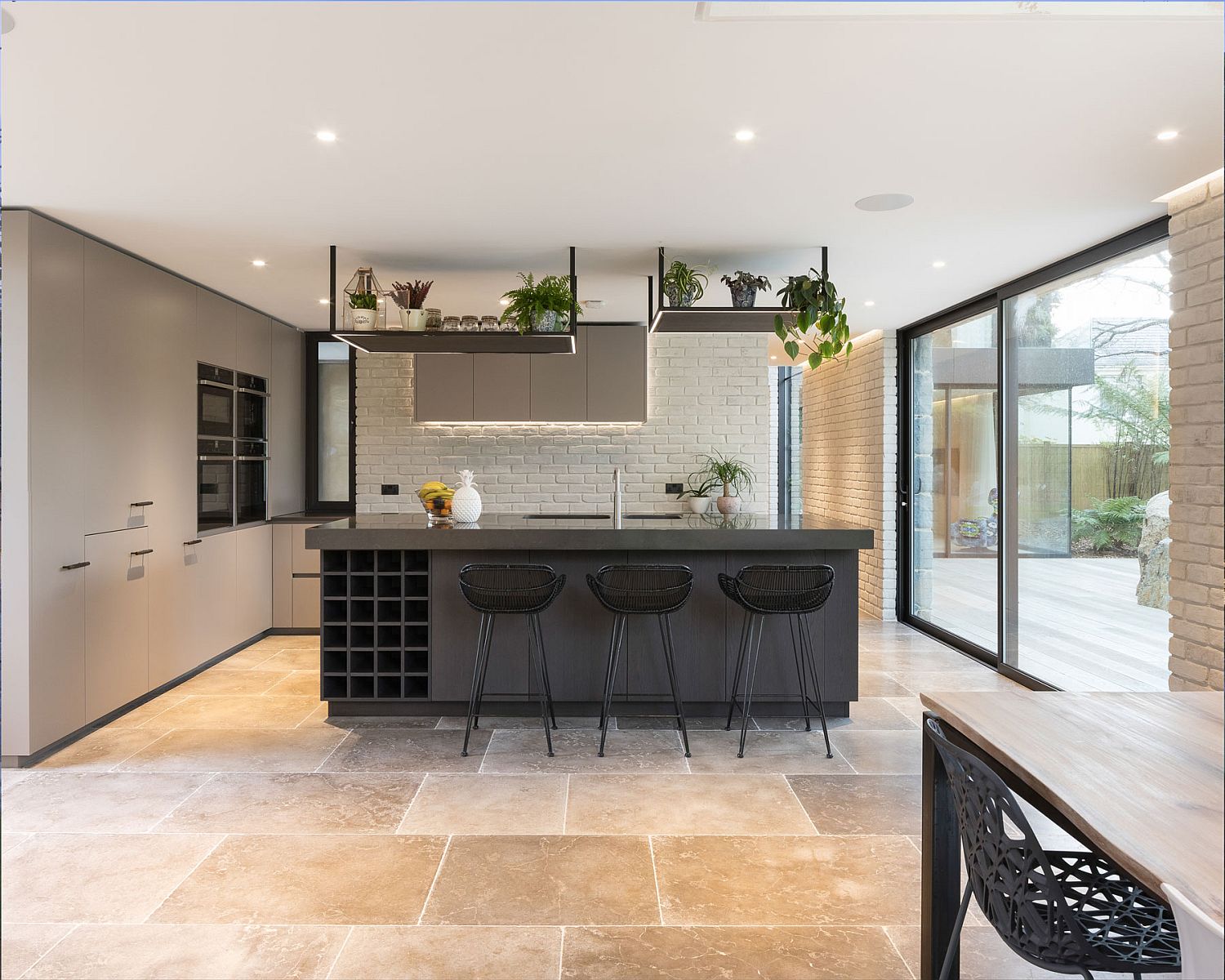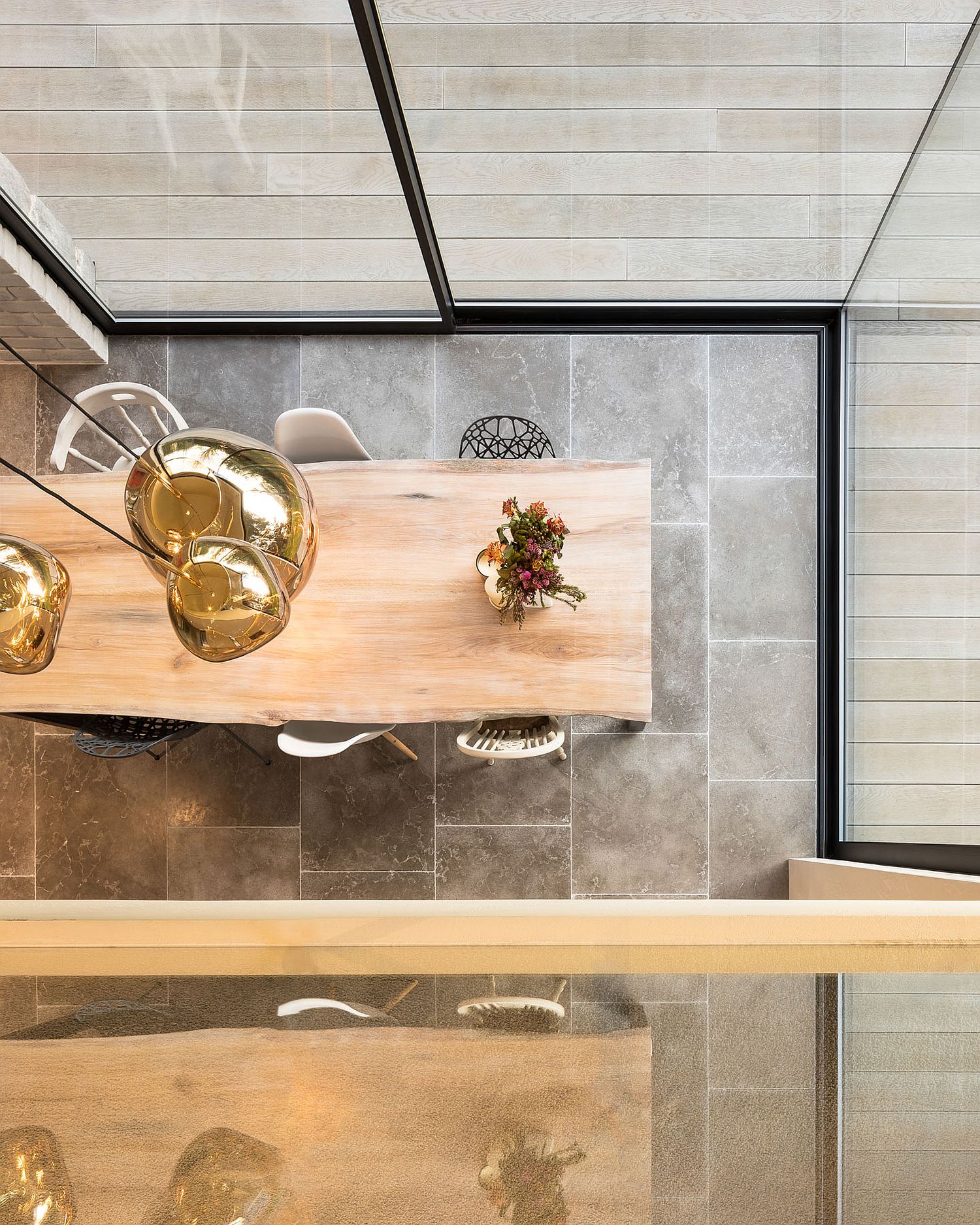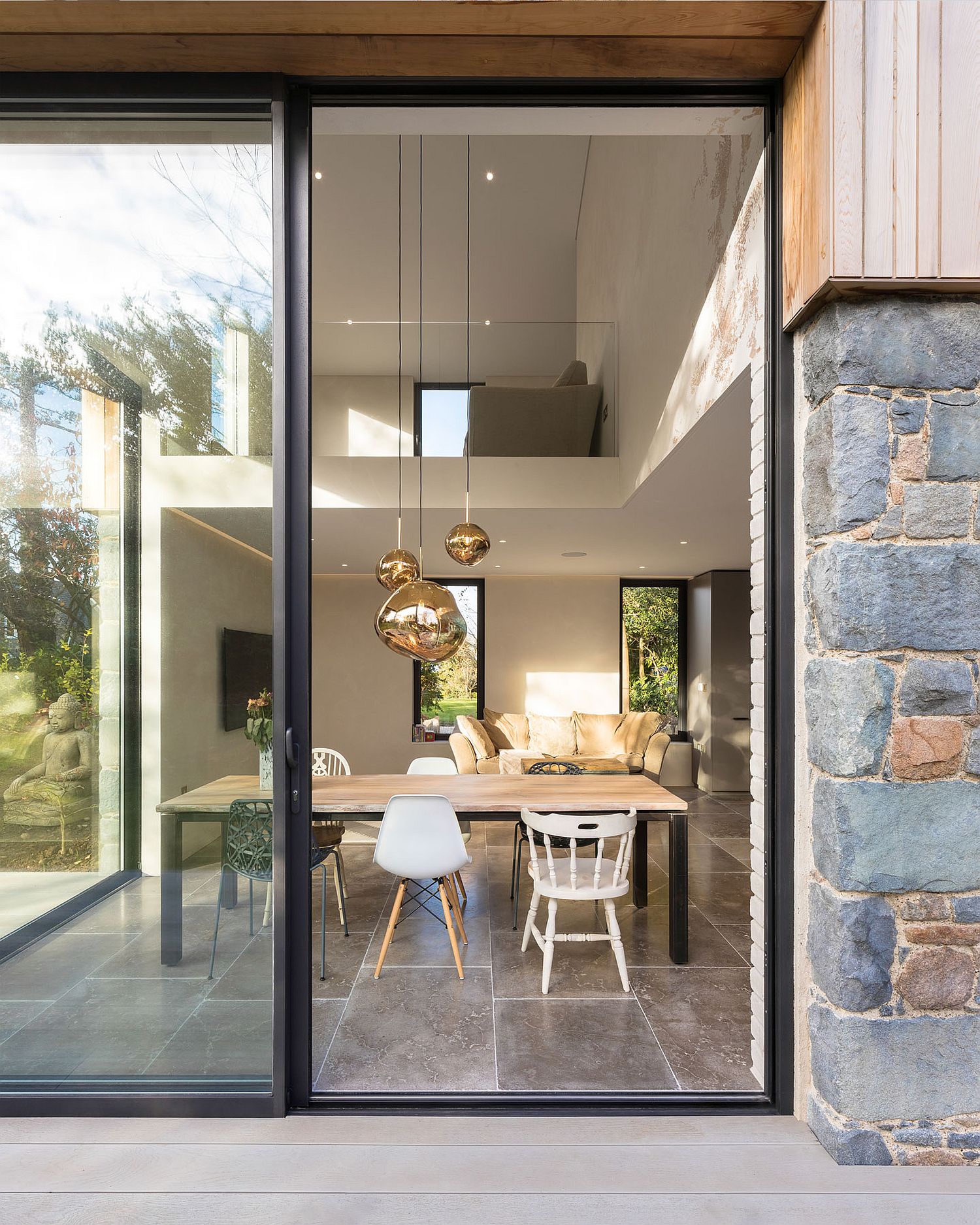 A natural and contrasting pallet has been selected throughout, locally reclaimed brick washed with lime slurry, raw pigment plasters over grey limestone floors, machined brass ironmongery against washed oak joinery, a bespoke raw steel staircase and furnishings. It reflects the character of the overall site; surrounded by high granite walls with mature vegetation above.
RELATED: Elegant Chilean Residence Draped In A Lovely Cloak Of Green