A holiday home surrounded by snow-filled slopes and a majestic mountain outside the window is a place where we would all love to spend our next vacation! It is precisely this picture-perfect elegance that the One Year Project offers as it sits snugly at the foot of Mt. Bandai in Fukushima, Japan. The lovely retreat is made completely out of wood that was harvested from the site, ensuring that both the cost and the ecological impact are kept down to a bare minimum. Once the project was done, trees were planted around the house on stilts to ensure that the forest around it is replenished over time. A Life Style Koubou design, it is a fabulous suspension bridge that connects the two units of the escape.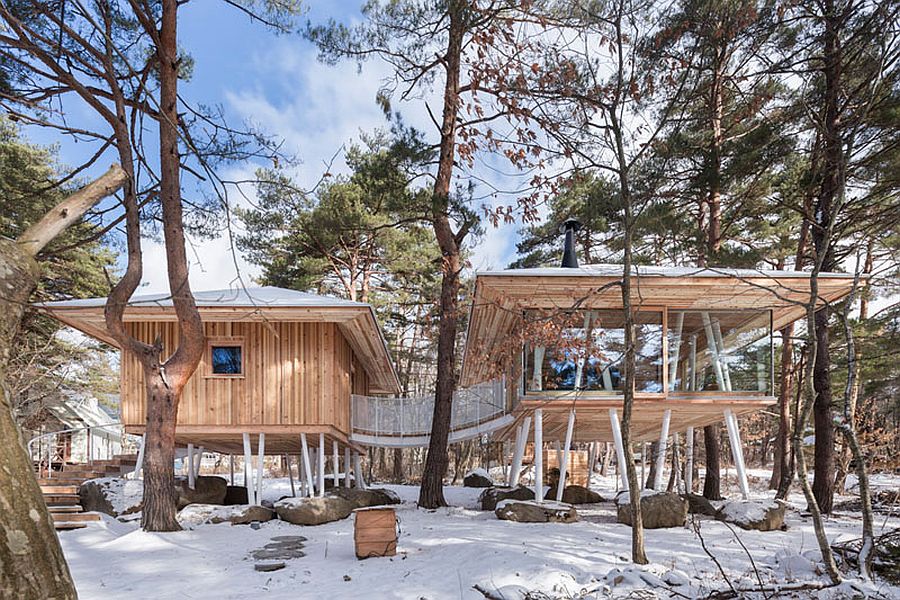 The entire project was complete within a year of removing the firs tree from the lot while the actual construction of the structure took just over four months. Elevated above the ground to prevent damage from the heavy winter snow, the stilts used for One Year Project extend into the living area and mimic the visual charm of forest outside. A series of glass walls and windows connects the interior with the scenery outdoors and also ushers in ample natural light. With the dry and wet areas separated, life at this Japanese getaway is both efficient and serene.
RELATED: Imposing Old Redwoods Surround this Modern Vacation Home in California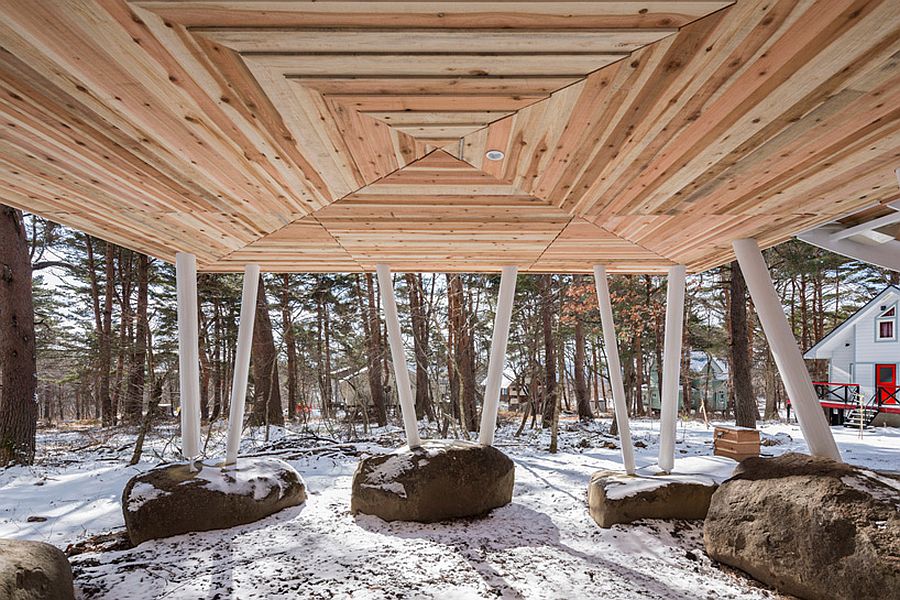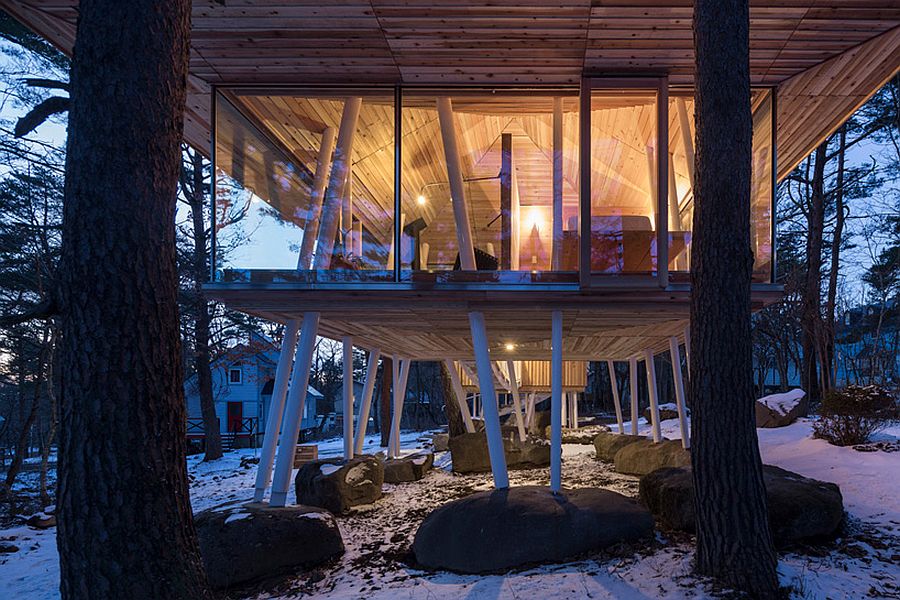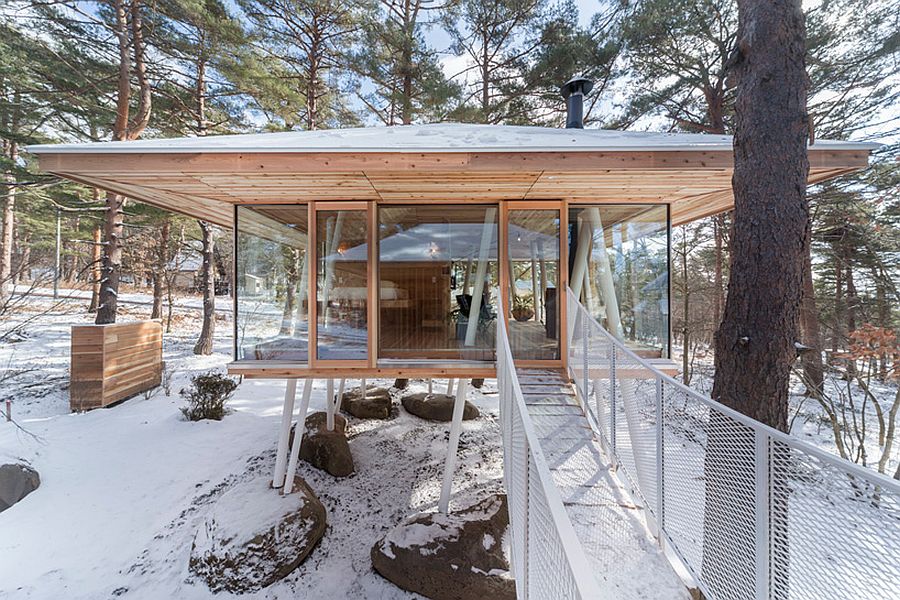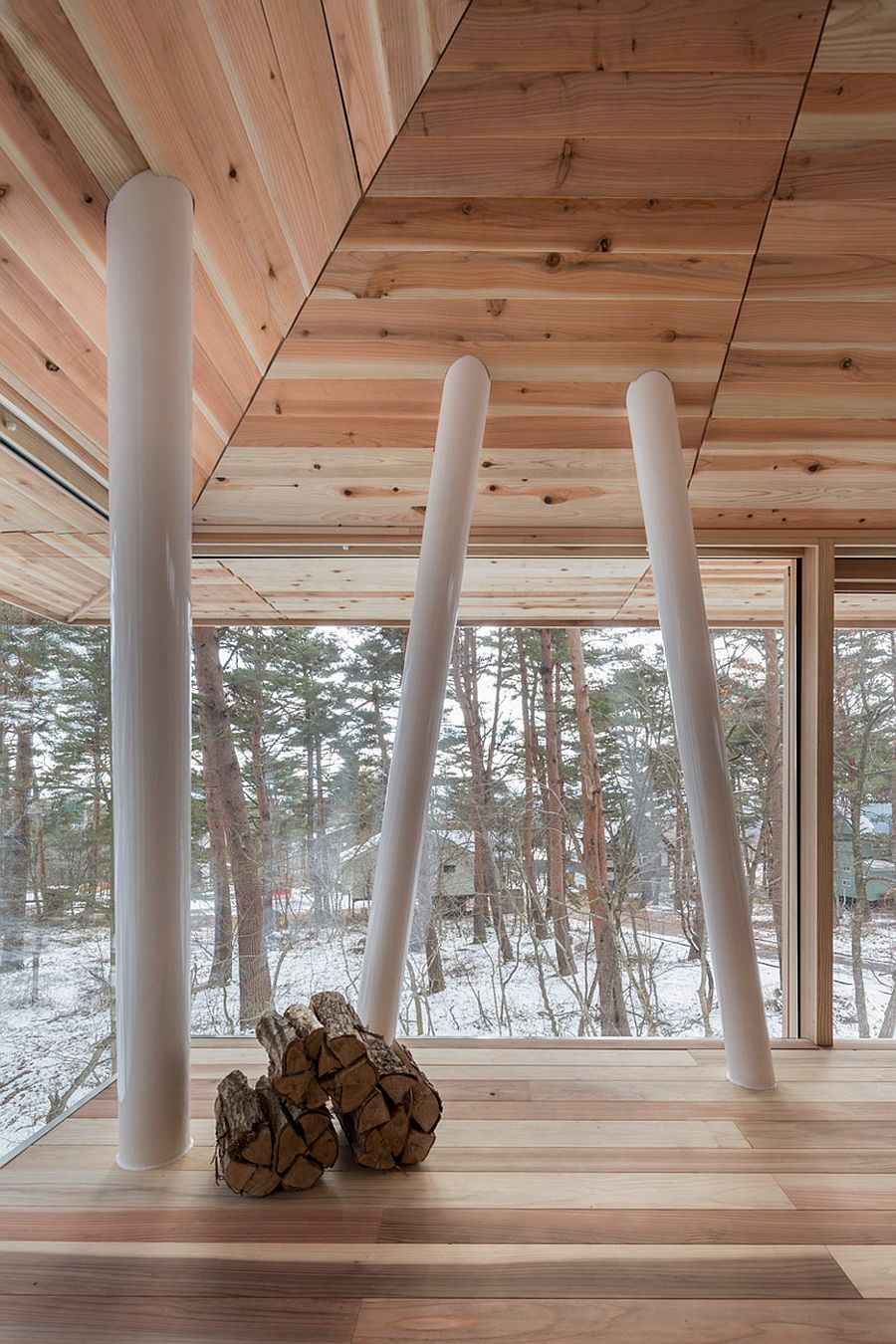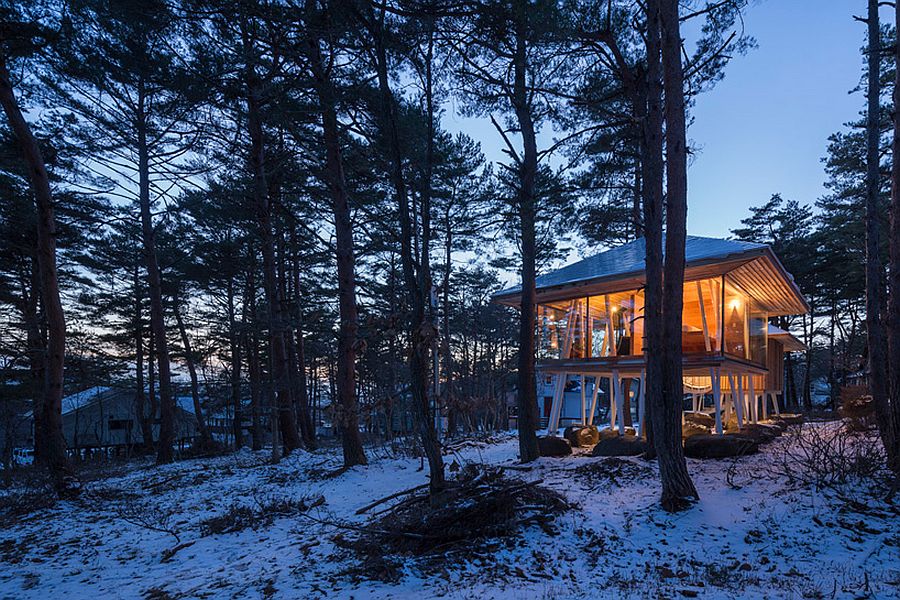 Décor inside the house is kept down to a bare minimum with a cozy fireplace at the heart of the living area providing all the warmth one needs. As seasons change and the landscape outside brings new hues, sights and sounds, the house acts as a blank canvas, allowing those inside to enjoy nature at its unabated best!
RELATED: Refined Earthy Escape: Serene Stone and Glass Vacation Home in California