Today's post is dedicated to those who appreciate the value of a beautifully designed toy. If you're looking for modern children's items that are eco-friendly, there are many amazing options to consider. Plus, many of them can double as decor in your little one's room! Today we highlight five of our favorite eco-friendly toys, from blocks made of recycled wood to a rainbow stacking toy with sculptural beauty.
As always, we recommend that you do your research when hunting for organic, non-toxic products. While the items below are crafted with more care than most toys, there may be elements that are not 100% certified organic. Now let's marvel at the quality design of the toys, shall we?…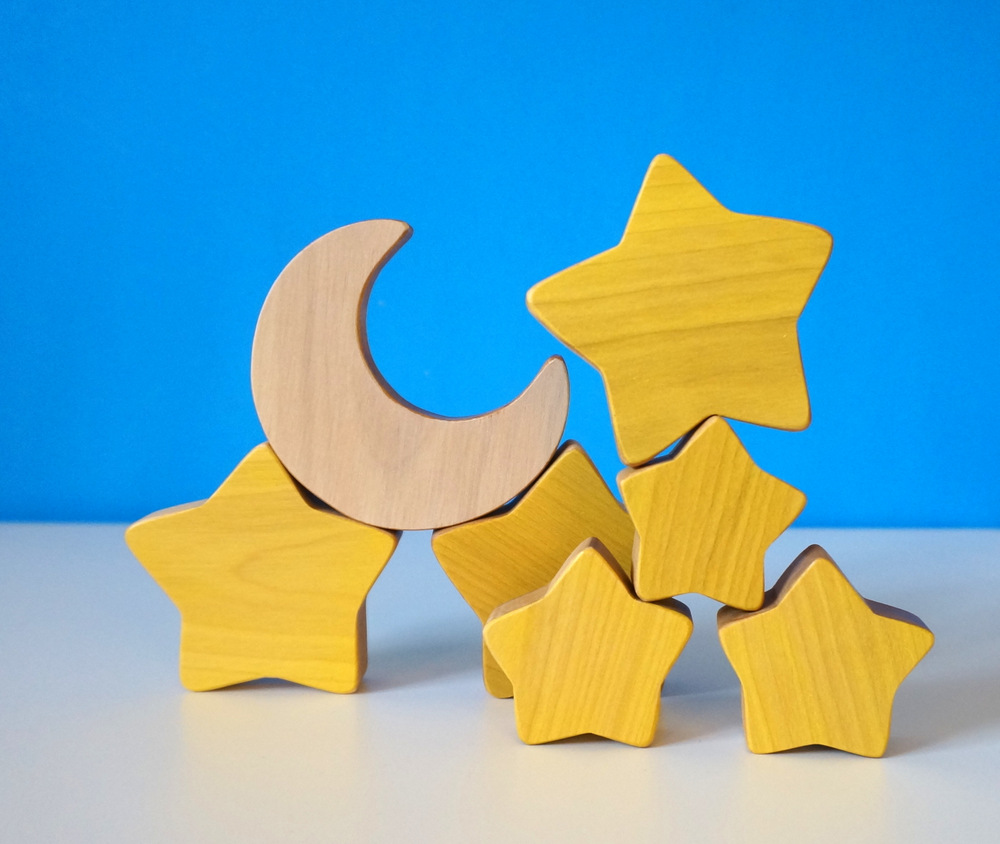 *Styling and photos by Kate Simmons for Decoist
Rainbow Friends from Grimm's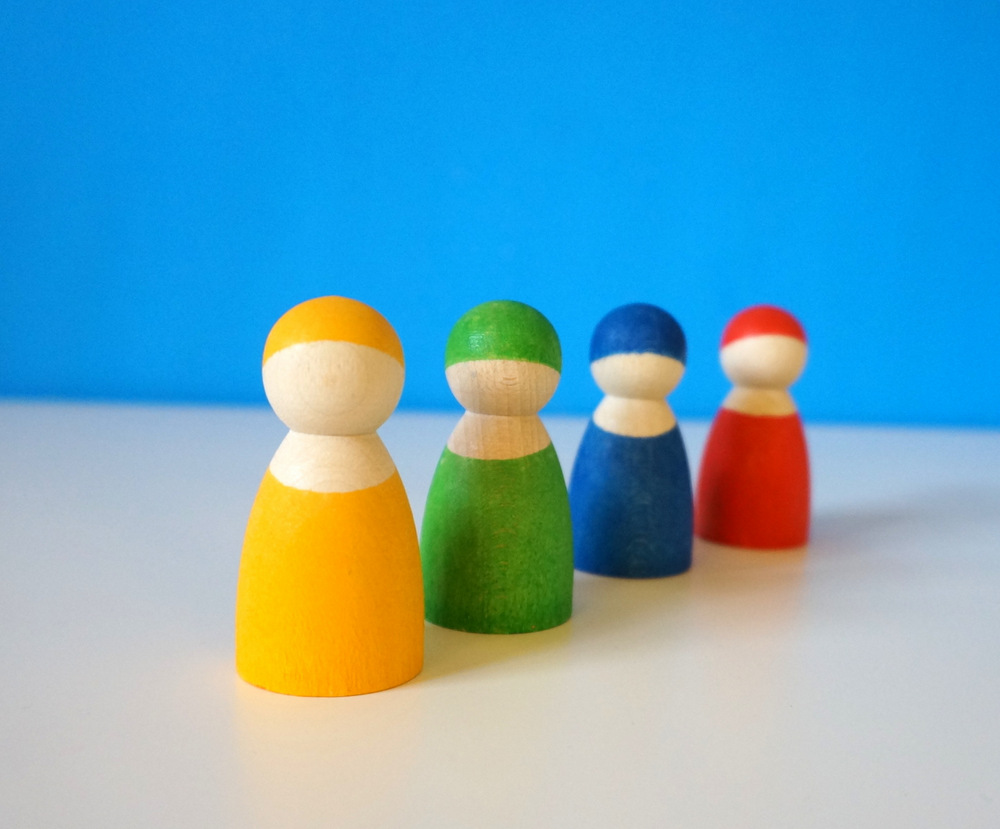 So popular they're often sold out at beloved retailers, Grimm's Rainbow Friends are eco-friendly and beautifully crafted peg dolls. Made from alder and maple wood, the dolls are colored with non-toxic, water-based stain and completed with a non-toxic, plant-based oil finish.
RELATED: The Art of Play: Toys for Design Lovers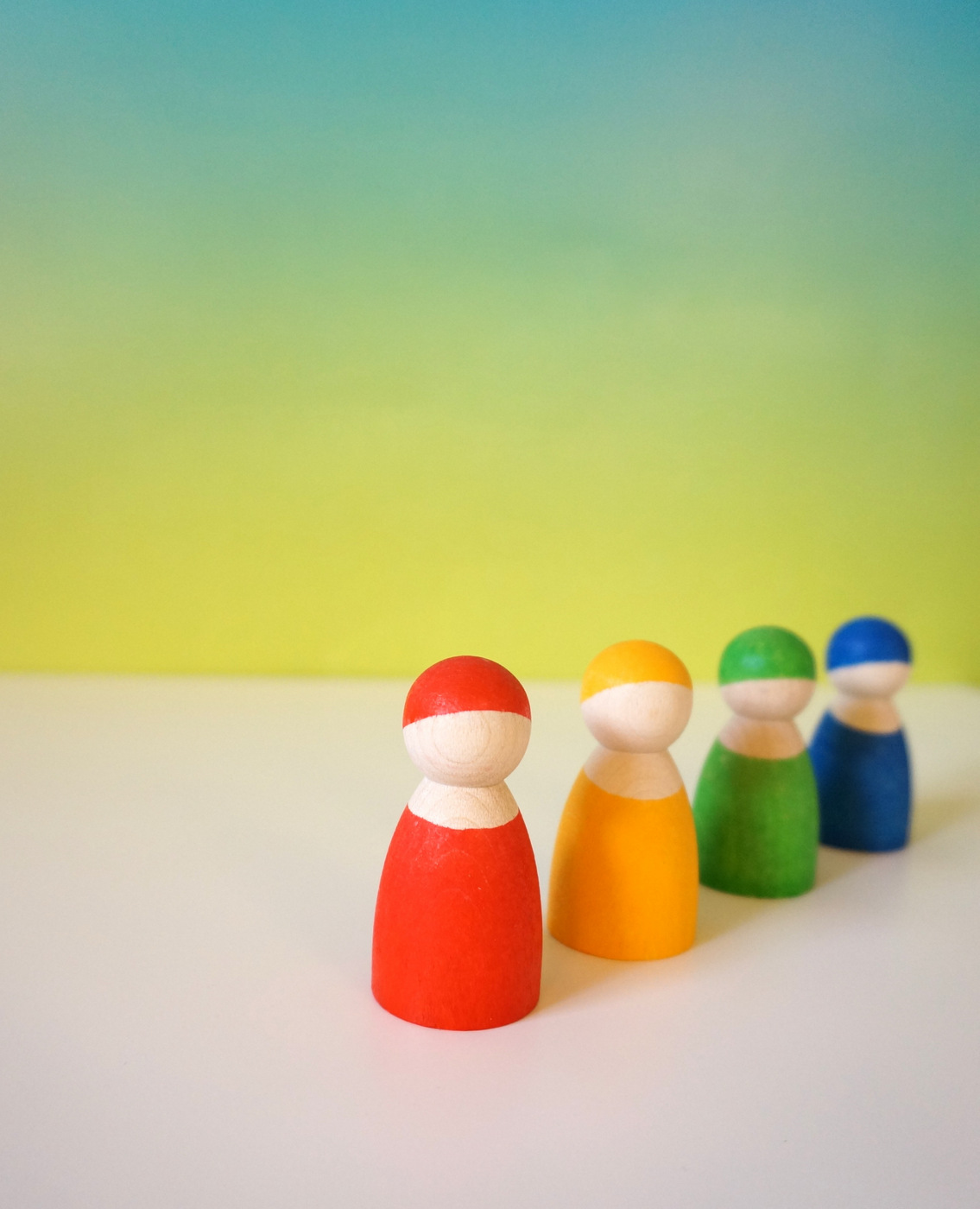 Handmade in Germany, they are perfect for play and can be added to blocks and other toys for a truly fun experience. While four colors are pictured here, the dolls are available in a variety of sets, such as this set of 12. Sometimes they're even sold with accessories, as pictured here. You'll love Grimm's manufacturing process as much as you love their toys!
The Rainbow Stacker by Grimm's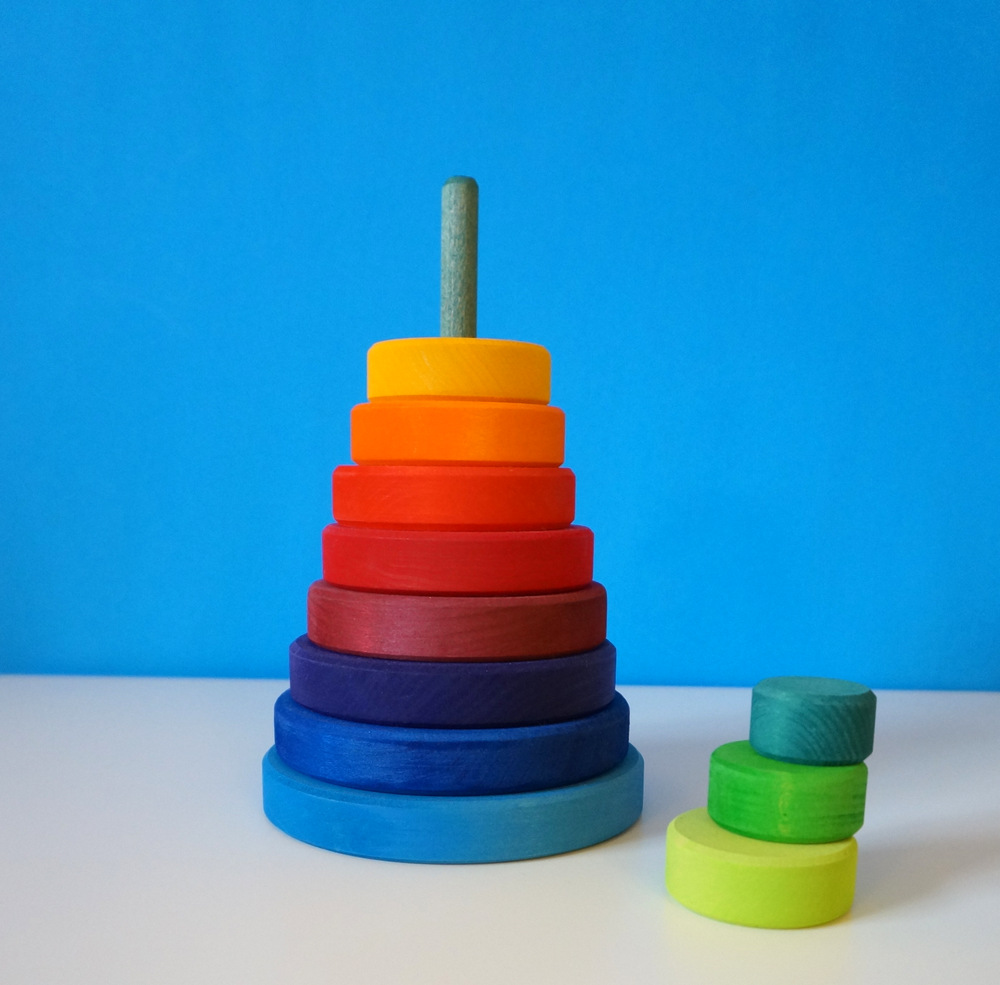 Another Grimm's favorite, this Large Conical Tower is sold as a Rainbow Stacker at retailers such as The Land of Nod. Not only is it perfect for developing hand-eye coordination, it is helpful in familiarizing children with their colors.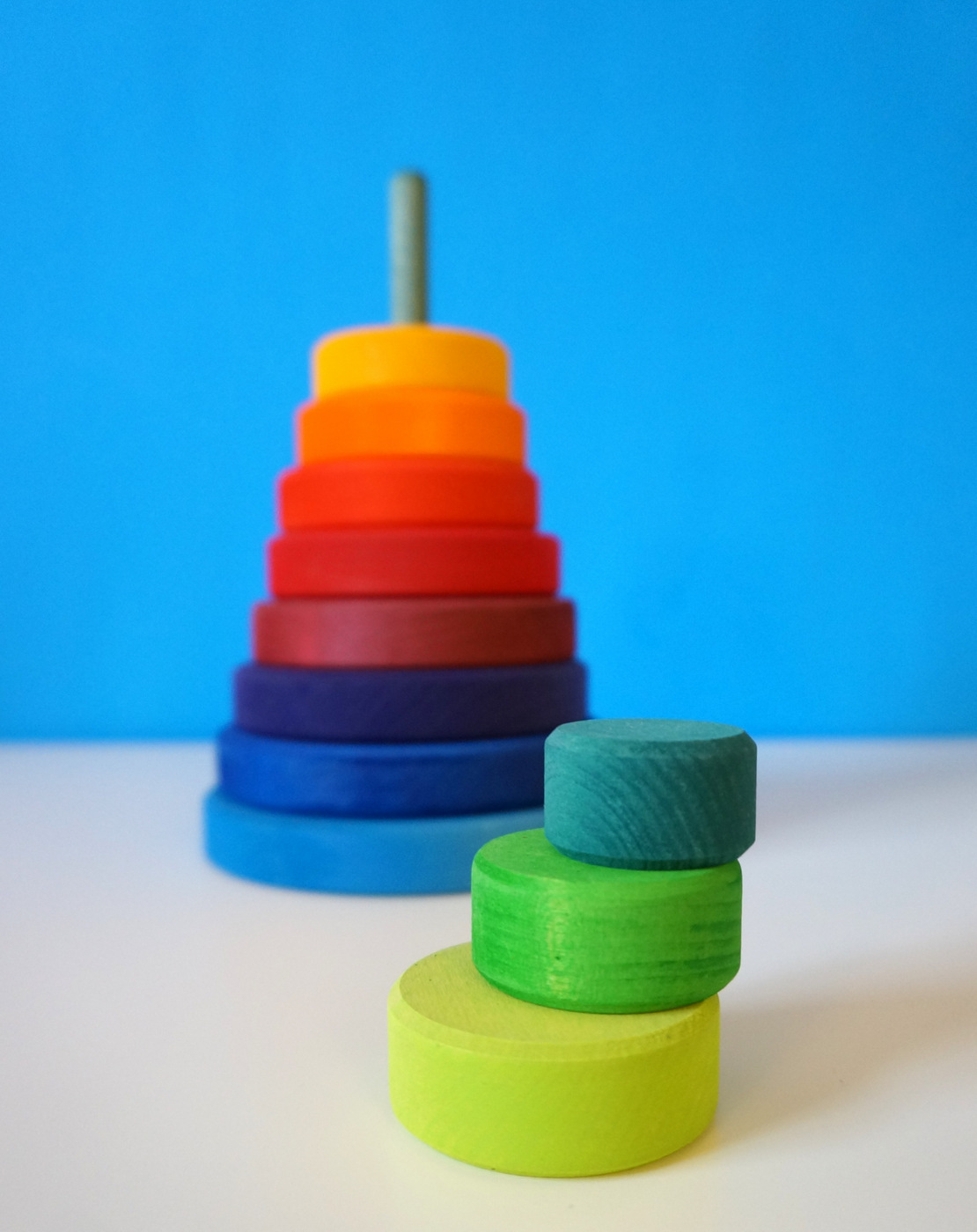 A beautiful, classic design, the toy also has an undeniably modern look. Consisting of ten wooden discs and a base, the Rainbow Stacker features lime wood that's colored with non-toxic, water-based dyes. As with the peg dolls above, this items is handmade in Germany.
Sensory Tumbling Toys from PlanToys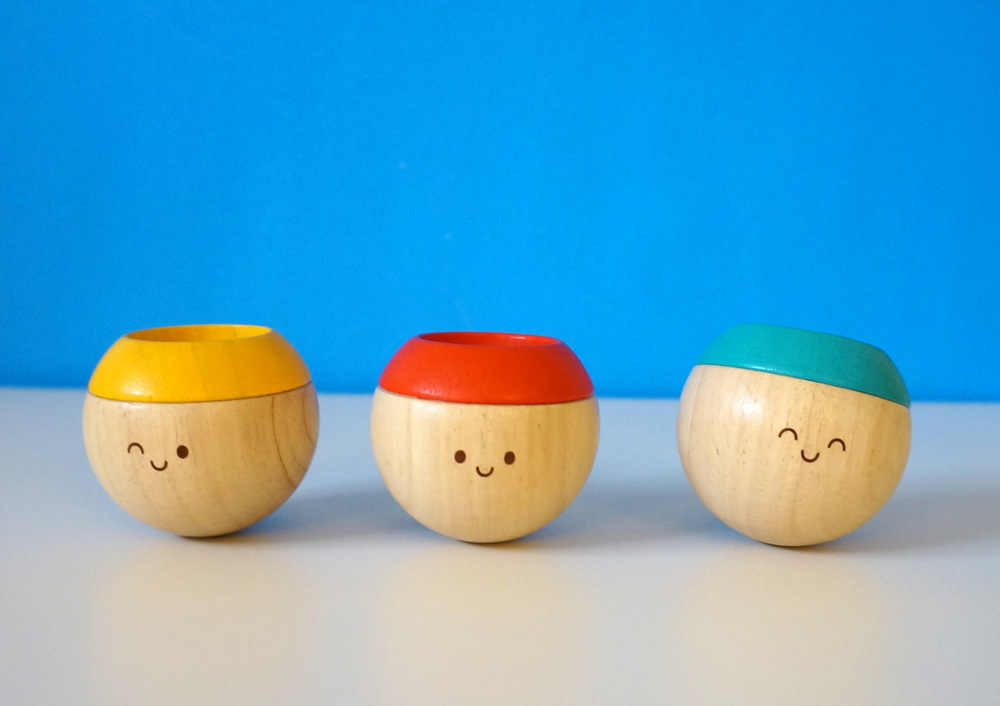 These Sensory Tumbling toys from PlanToys are a wonderful way to celebrate auditory, visual and textural experiences. Made from sustainable wood, organic color pigment and water-based dyes, PlanToys items are crafted with care. Learn more here.
RELATED: Eco-Friendly Nursery Essentials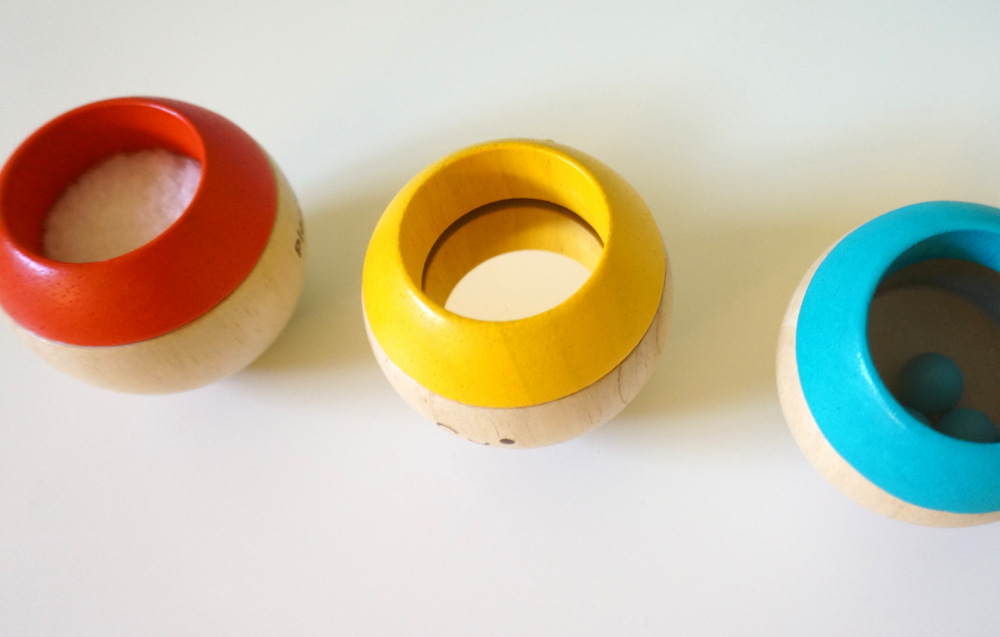 While the sleek design of these Sensory Tumbling toys may be the first thing you notice, a peek at the tops reveals wooden beads for the auditory toy, a mirror for the visual toy, and a fluffy material for the textural toy. Plus, they're just so darn cute, don't you think?!…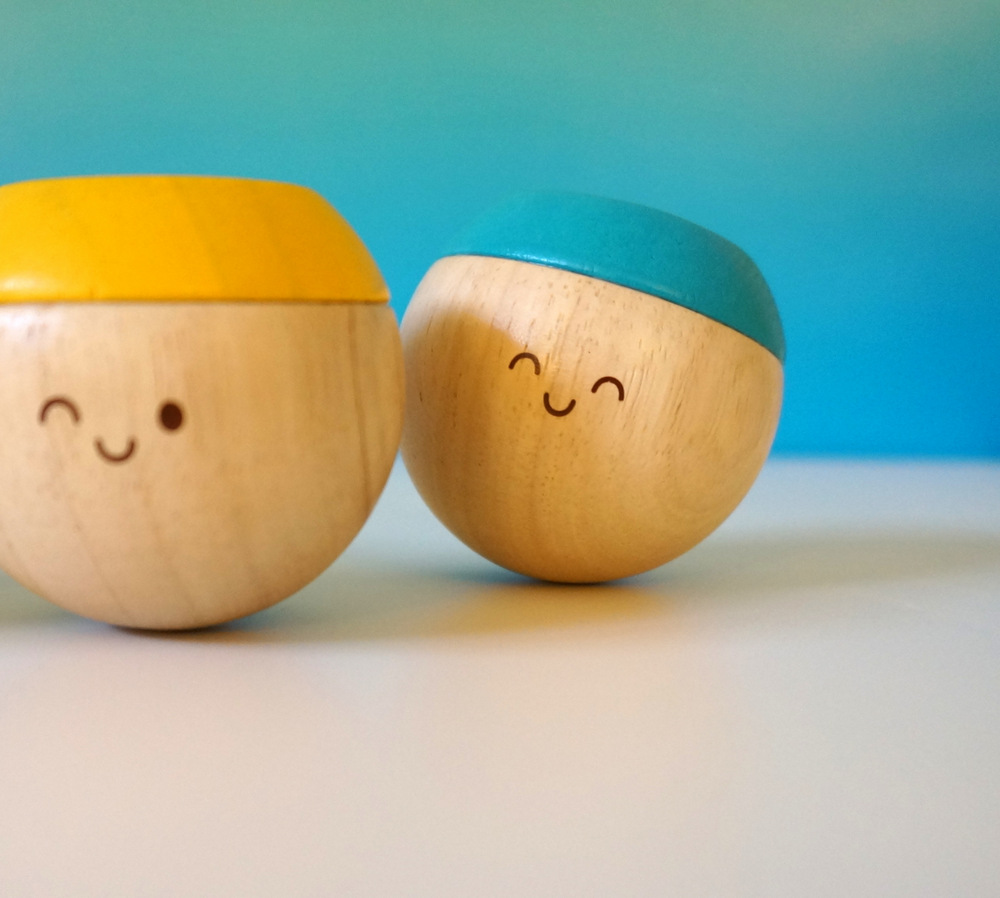 Moon and Star Blocks from Atelier Saint-Cerf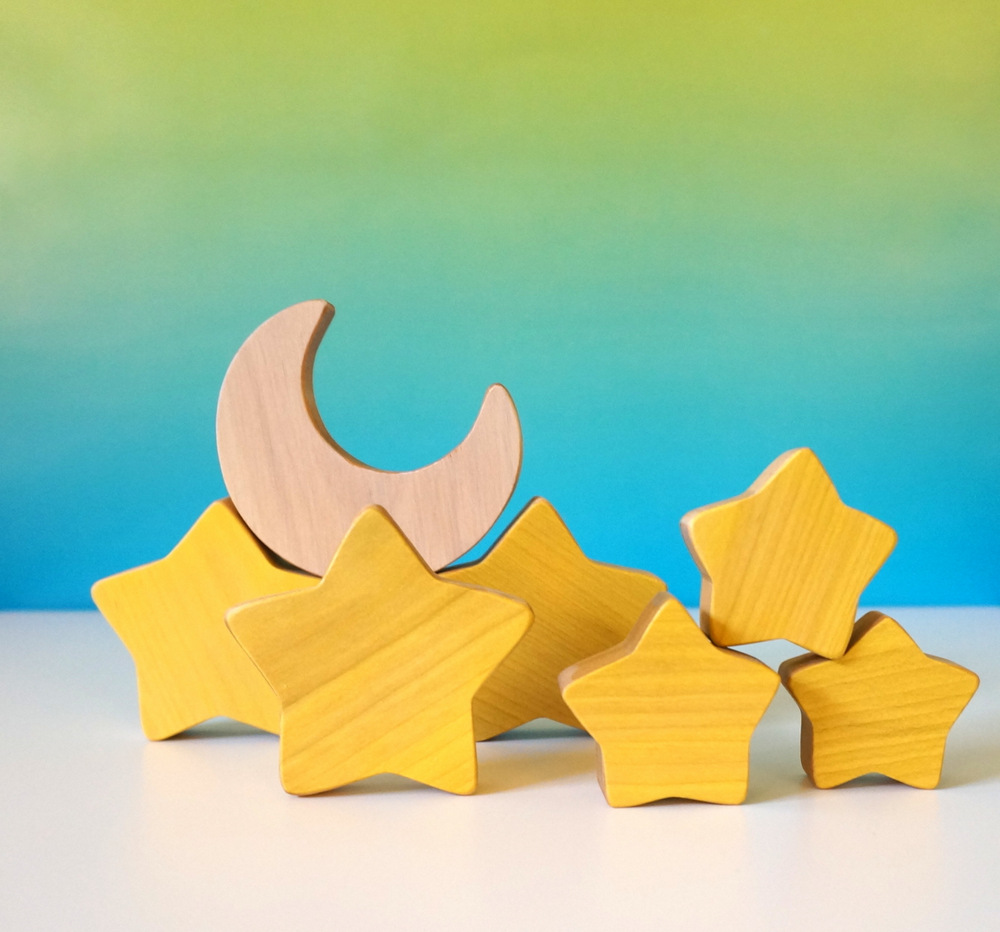 An enchanting find, these wooden moon and star blocks from Atelier Saint-Cerf are made from recycled wood. To enhance the wood, linseed oil is used, along with mineral pigment dye (for the yellow hue) and non-toxic water dye (for the white tinting of the moon, which is more prominent than what is pictured in the photos).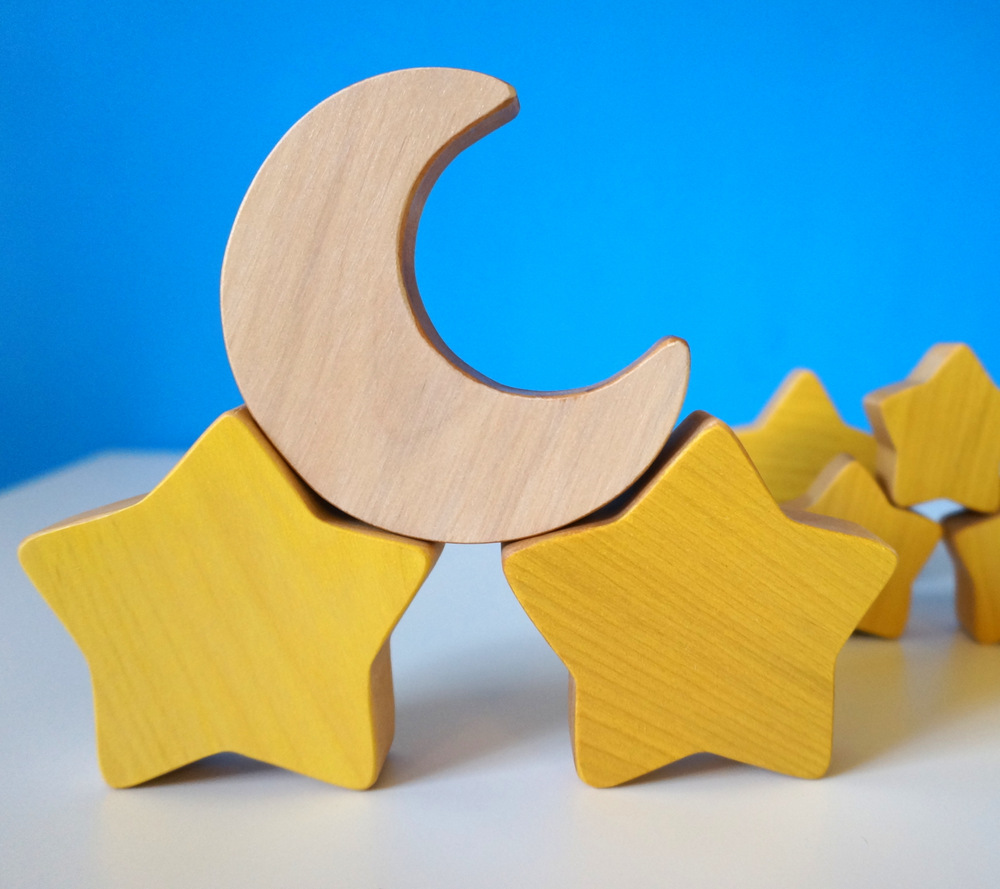 Enjoy arranging and displaying these blocks on a shelf in your nursery, and watch as the moon is balanced on the ethereal edges of the stars. As your little one grows, he or she will have fun stacking and building as well!
The Quarter Moon Night Light from KinderGlo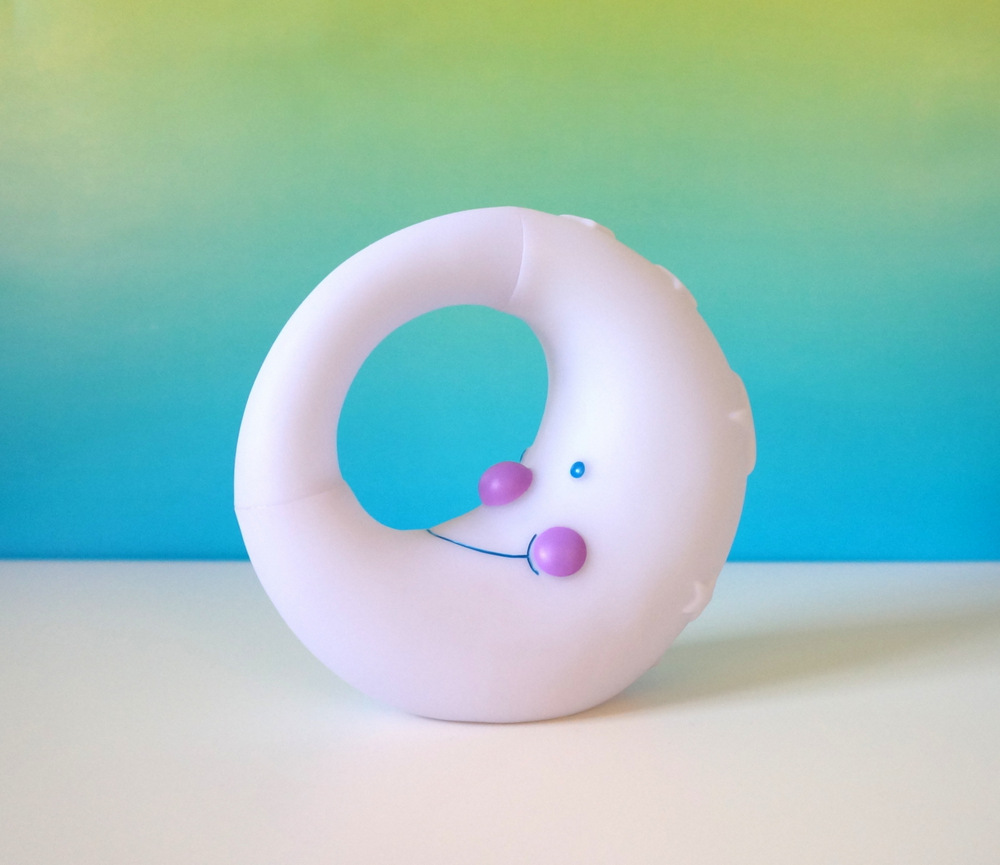 Today's last featured "toy" is a nursery nightlight…that is safe for your baby to play with! KinderGlo's Quarter Moon Night Light is helpful for those late-night diaper changes (why turn on the overhead lights, folks?!) while also serving as a bedtime companion as your little one grows.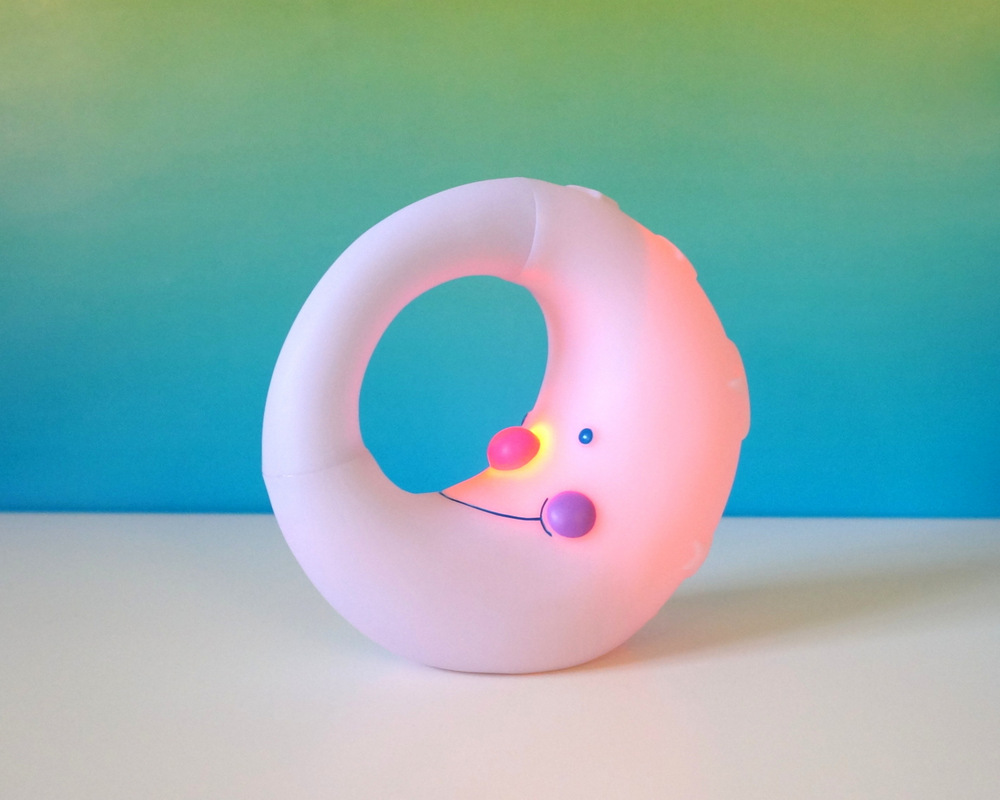 Voted as the best night light by The NightLight, the Quarter Moon will glow red, blue or green (your choice), or cycle through all the colors in an ever-evolving display. Plus, parents love the fact that this item is pthalate-, BPA- and lead-free.
We hope today's post has inspired you to deck out your nursery in functional, eco-friendly, beautifully crafted finds. Here's to the power of modern design!