While we at Decoist enjoy writing about kids' rooms (especially nurseries), today we're going beyond the crib, dresser and changing table. There are many nursery essentials that transcend the realm of furniture. Yet when you're planning for an eco-friendly nursery, researching all of the options can be overwhelming. This post aims to point you to specific pieces that can make the hunt easier, but we still encourage you to do your research. Many items labeled "eco-friendly" might not be completely non-toxic, and you'll want to be sure your'e comfortable with all of the supplies listed. The brands behind the items that follow have definitely made an effort to take a step in the right direction…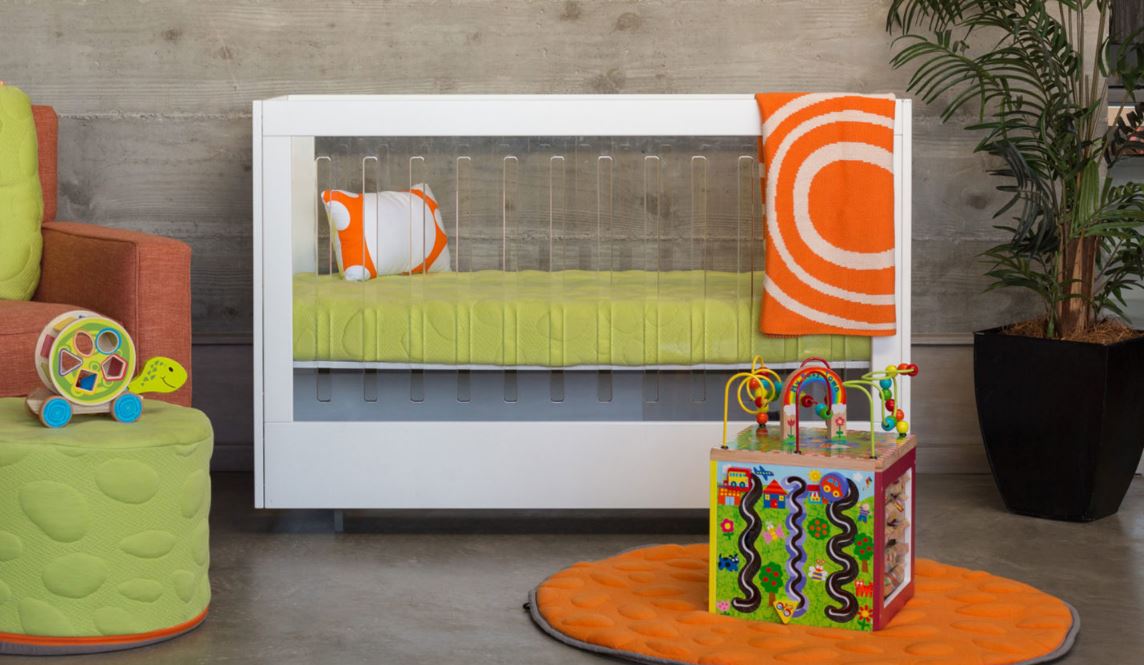 Toy Storage
Finding a toy storage solution that is both stylish and functional can be a challenge, and if you're seeking eco-friendly materials, the options are not abundant. But thankfully, products like these Happy Buckets from Pip Pottage Designs are at the ready. Soft, flexible and machine washable, they are crafted from GOTS certified organic cotton, among other materials. Learn more here.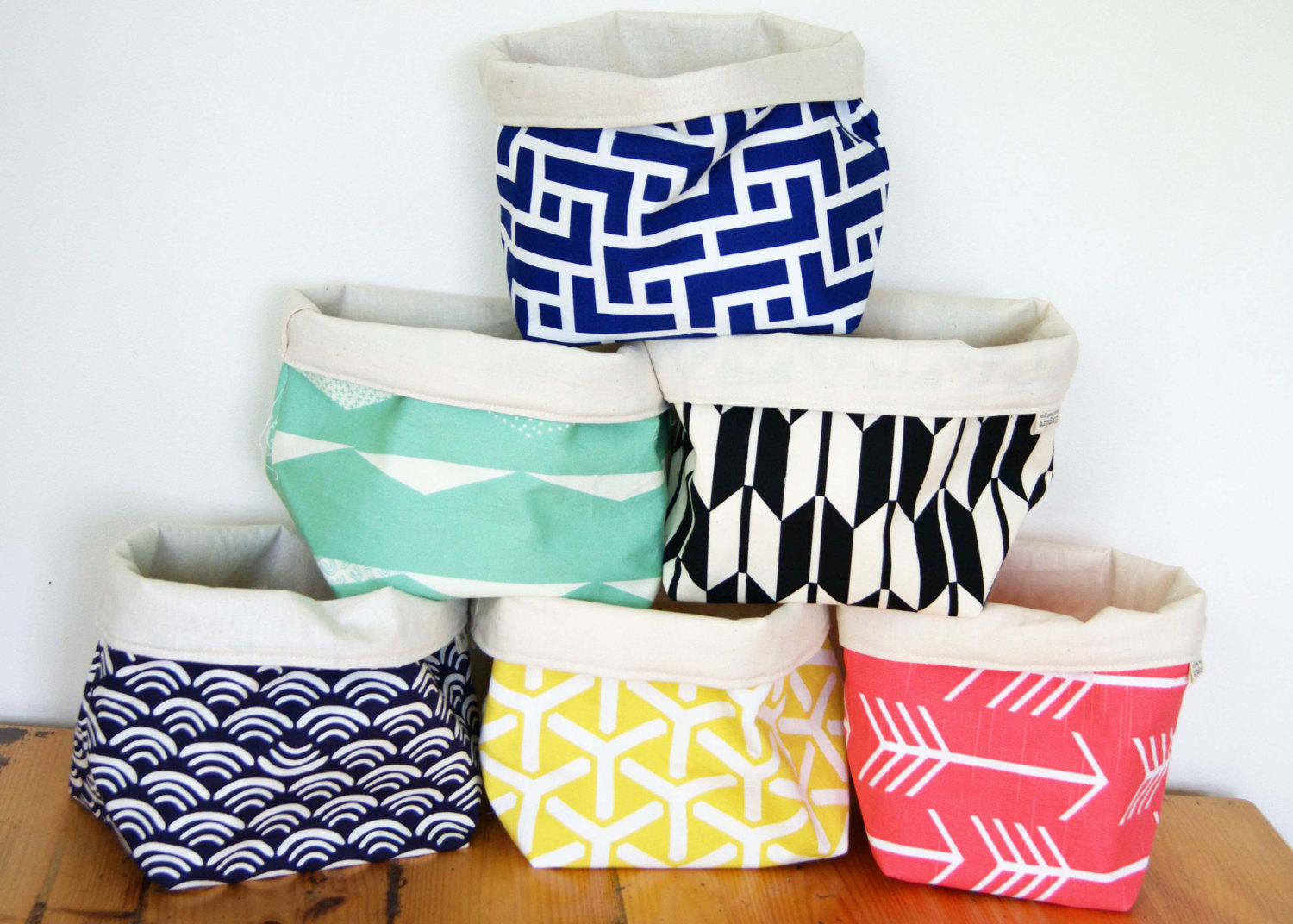 A range of woven baskets in a variety of colors can be found at The Land of Nod. Hand made in Senegal, West Africa by Wolof artisans using cattail stalks hand woven from recycled plastic strips , these baskets are listed as environmentally friendly in the product description.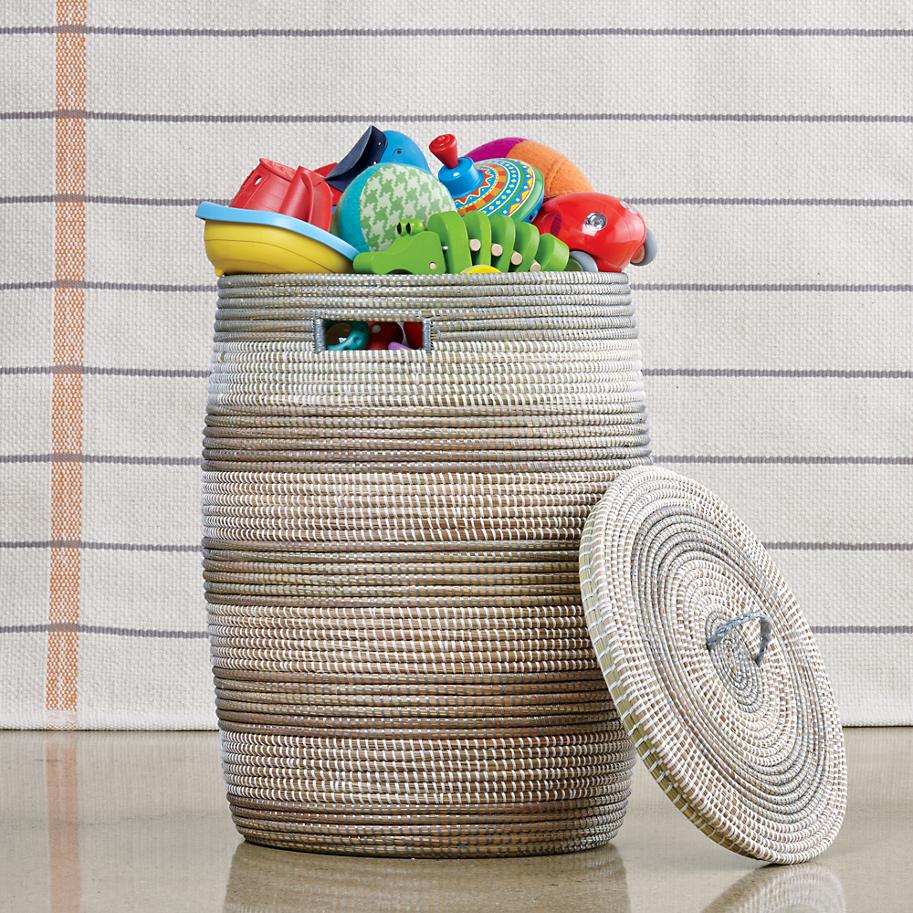 The Land of Nod also offers these Organic Print Shop Cube Bins, which feature 100% certified organic cotton, as well as low-impact, azo-free dyes: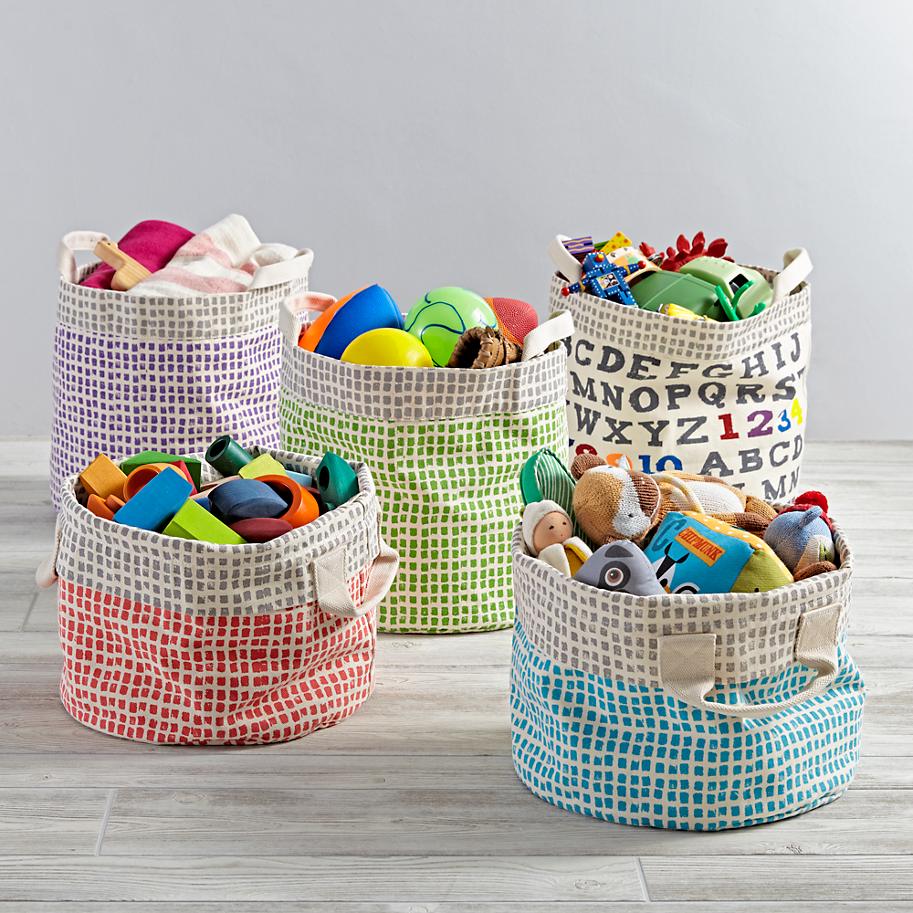 Diaper Duty
Setting up a diaper changing station requires organization and patience when it comes to brainstorming arrangements and trying out products that will work for you and your baby. In the realm of diaper storage supplies, The Honest Company integrates materials like recycled formaldehyde-free fiberboard and recycled cardboard, which put parents' minds at ease. This Diaper Caddy is both practical and sleek: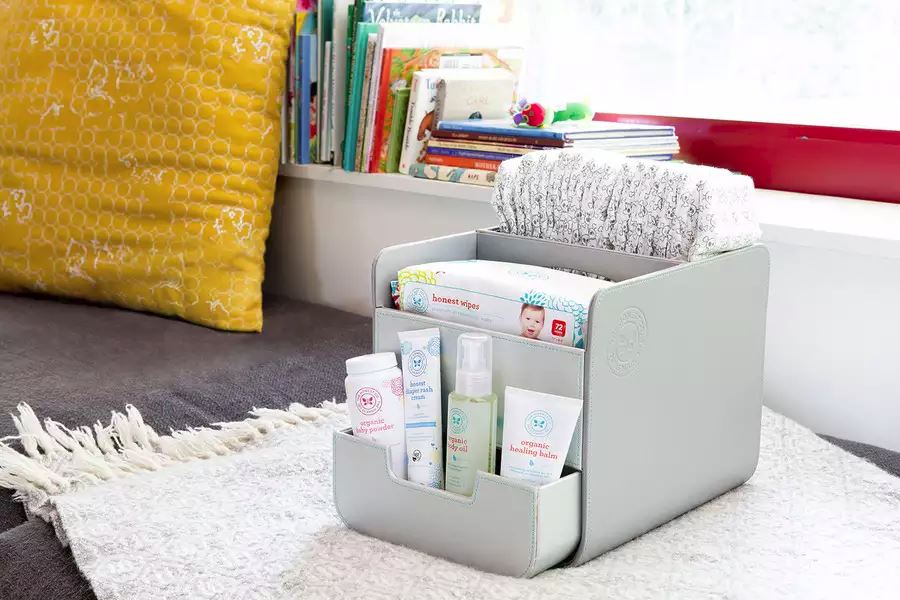 The Honest Company's Wipes Dispenser is made without PVC, phthalates, BPA, BPS, latex or rubber. Silicone dispensing teeth help separate wipes so you can grab one at a time with ease: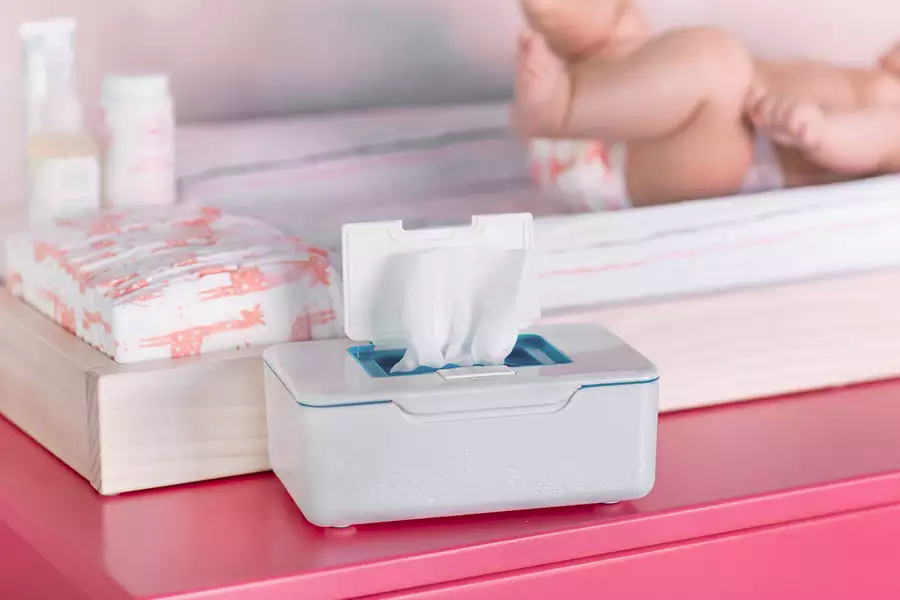 Don't forget other diapering essentials, such as diaper rash cream. Once again, The Honest Company offers a helpful solution, as this product is made without phthalates, parabens, fragrances, silicones, dimethicone, petrolatum, mineral oil, lanolin, petroleum, PEGs, dyes and most common allergens. Organic plant- and mineral-based ingredients get the job done: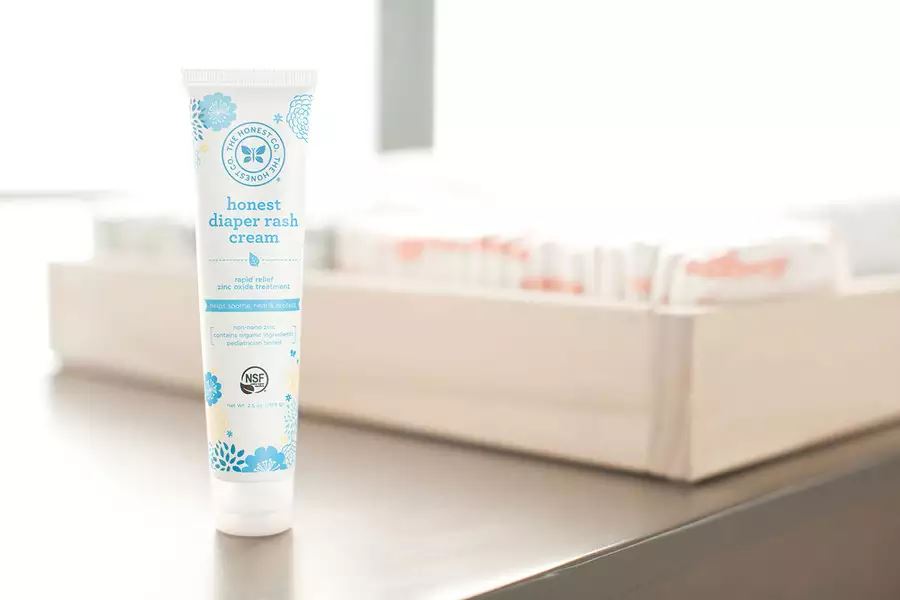 If you're looking to go eco-friendly with your diaper changing pad, there are a variety of options to explore. The Nook Pebble ChangePad features a non-toxic foam core, as well as a soft, cozy cover crafted from materials such as eucalyptus and organic cotton. [photo from AllModern]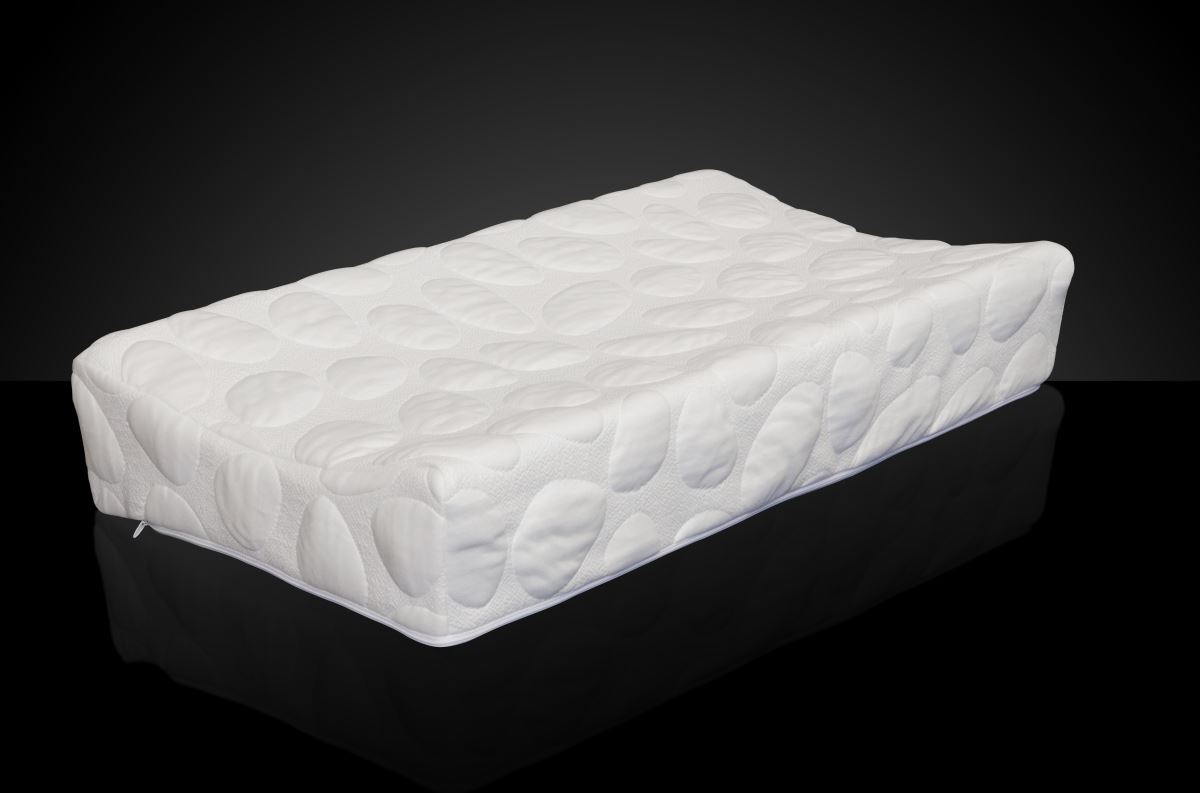 Another increasingly popular choice is the Keekaroo Peanut Changer, which is water-resistant and soft to the touch. No extra pad or cover is needed. All you do is wipe this changer clean! Not to mention, it is made from an exclusive Dura-Soft material that's latex-, PVC-, BPA-, phthalate- and formamide-free. [photo via Oyaco]

Play Mats and Baby Gyms
Baby will spend a lot of time playing on the floor, and there are a variety of play mats and gyms that increase comfort and entertainment while showcasing eco-friendly supplies. This organic play mat from Etsy shop Babee & Me features hand-printed neon pink triangles on an organic cotton base. Non-toxic textile ink creates the vivid geometric designs: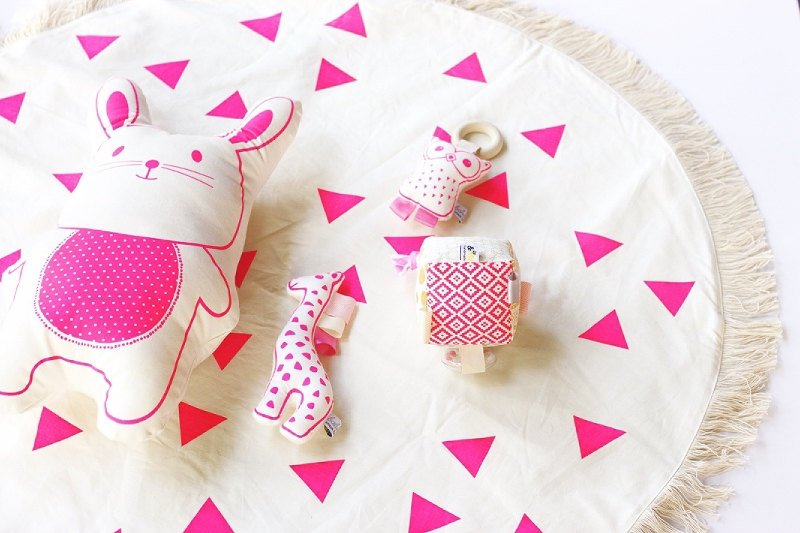 You can also customize a play mat from Babee & Me in the colors and basic design of your choice. Learn more here.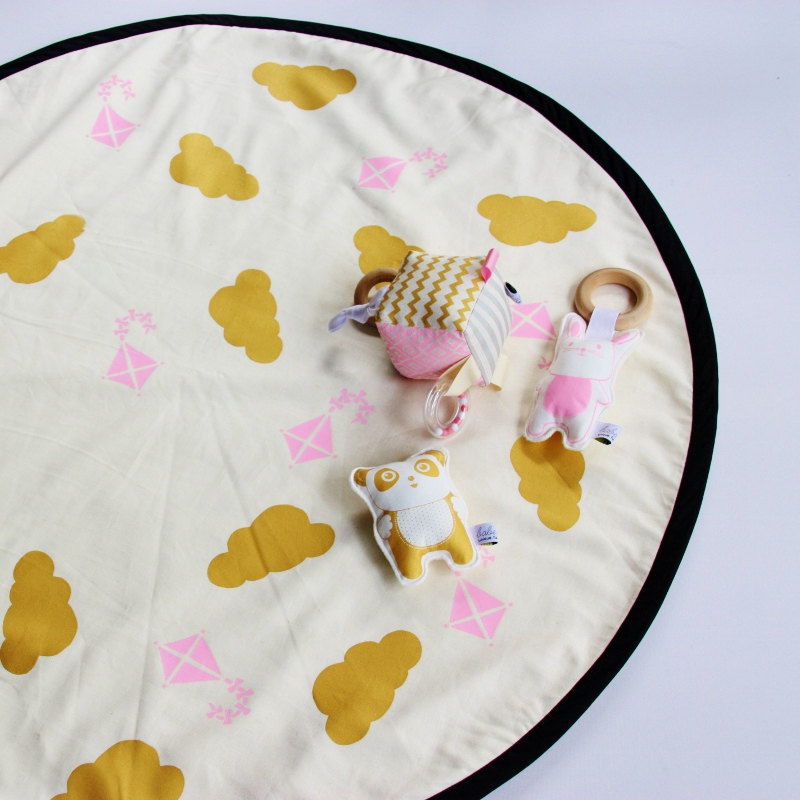 Like the Pebble ChangePad in the previous section, this LilyPad Playmat features a comfy pebble design that includes a 1-inch, non-toxic PETE air-spacer cushion surrounded by a 100% organic cover. It's breathable and machine washable, and it can be used indoors or out.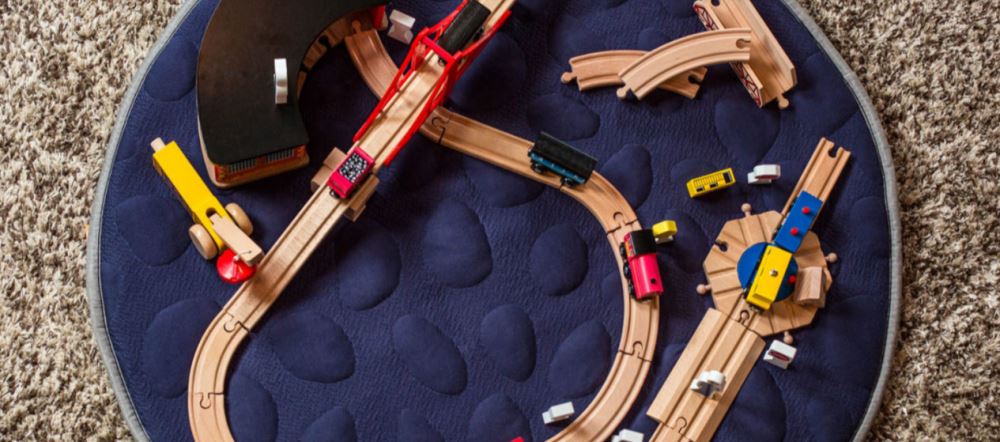 Here's a shot of the mat in orange, which adds a bold dose of color to the nursery (or wherever the baby is playing at the moment). [photo from Hello Splendid]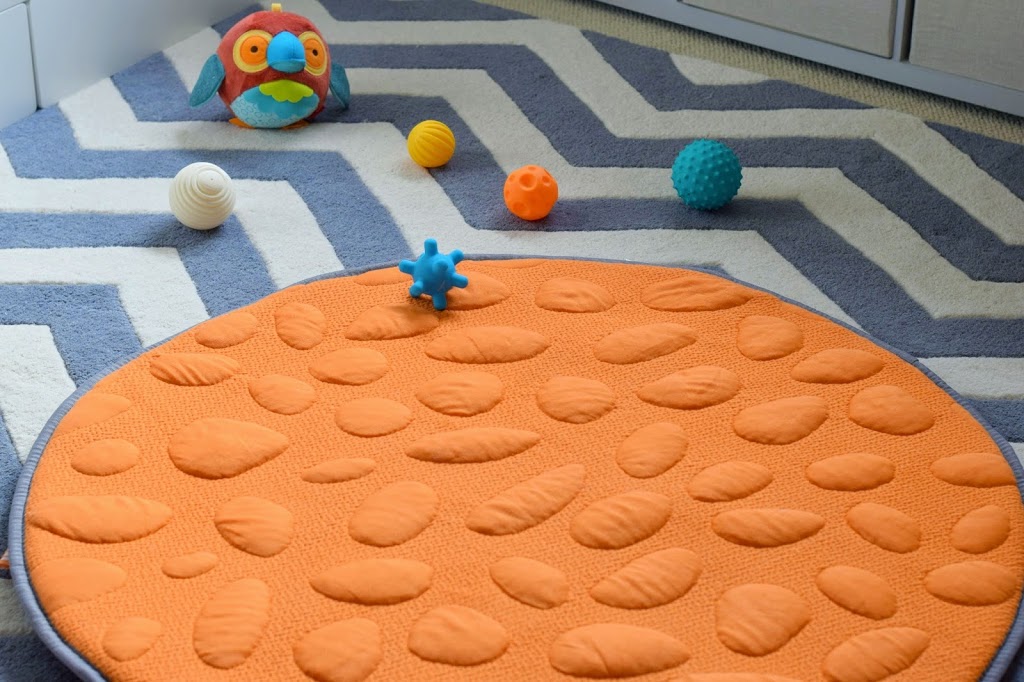 PlanToys' Activity Baby Gym features three suspended toys: a mirror, a rattle and a grasping toy. Parents will love the fact that PlanToys products are made from natural rubber wood trees that no longer produce latex, and they are assembled using a certified E-Zero formaldehyde free glue. Not to mention, water-based dyes and organic color pigment are used.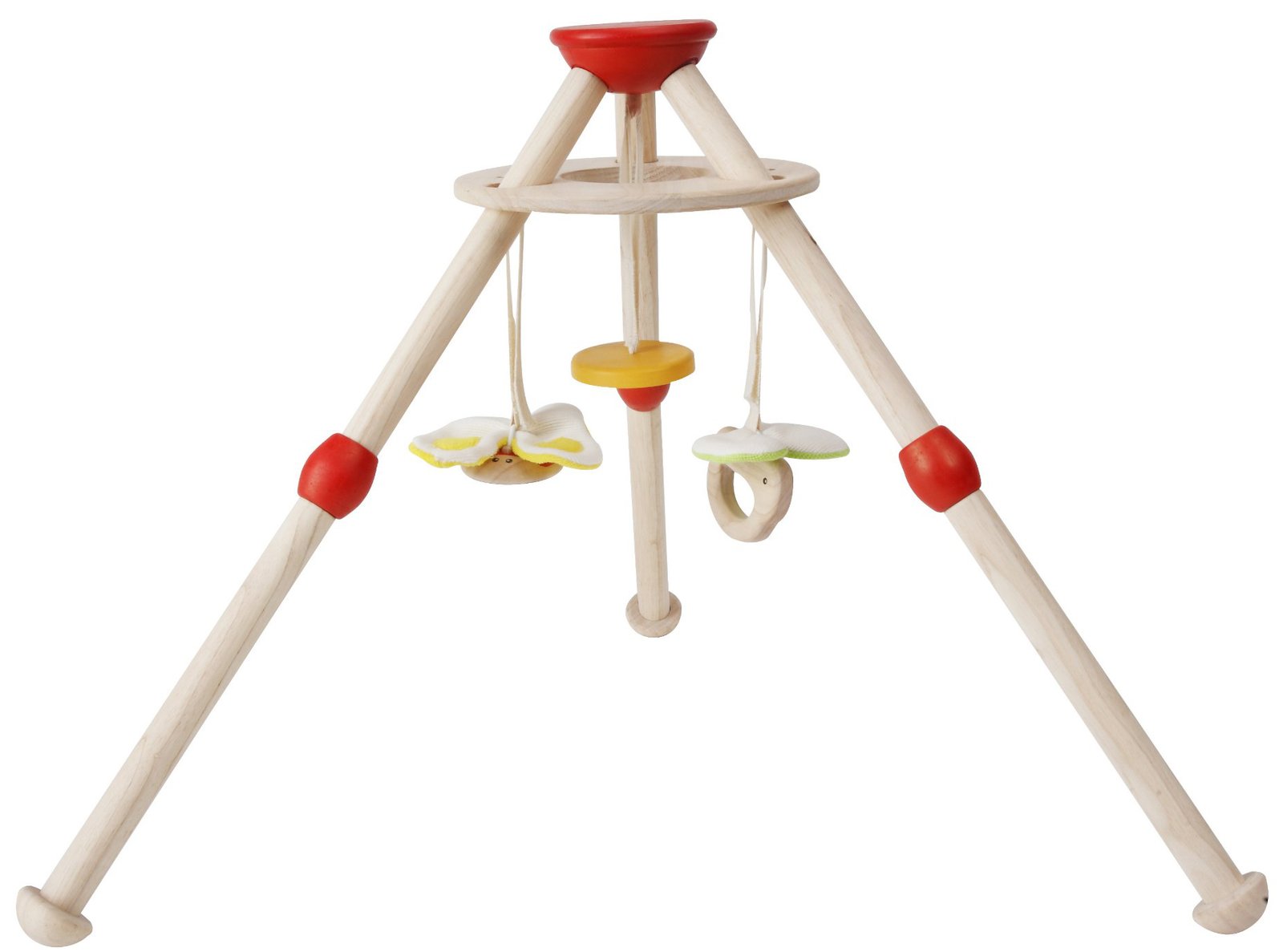 If you're tempted to try a DIY version of a wooden baby gym but you don't have the time, you can always have one custom-made, like this natural wooden option from Etsy shop HighlandWood: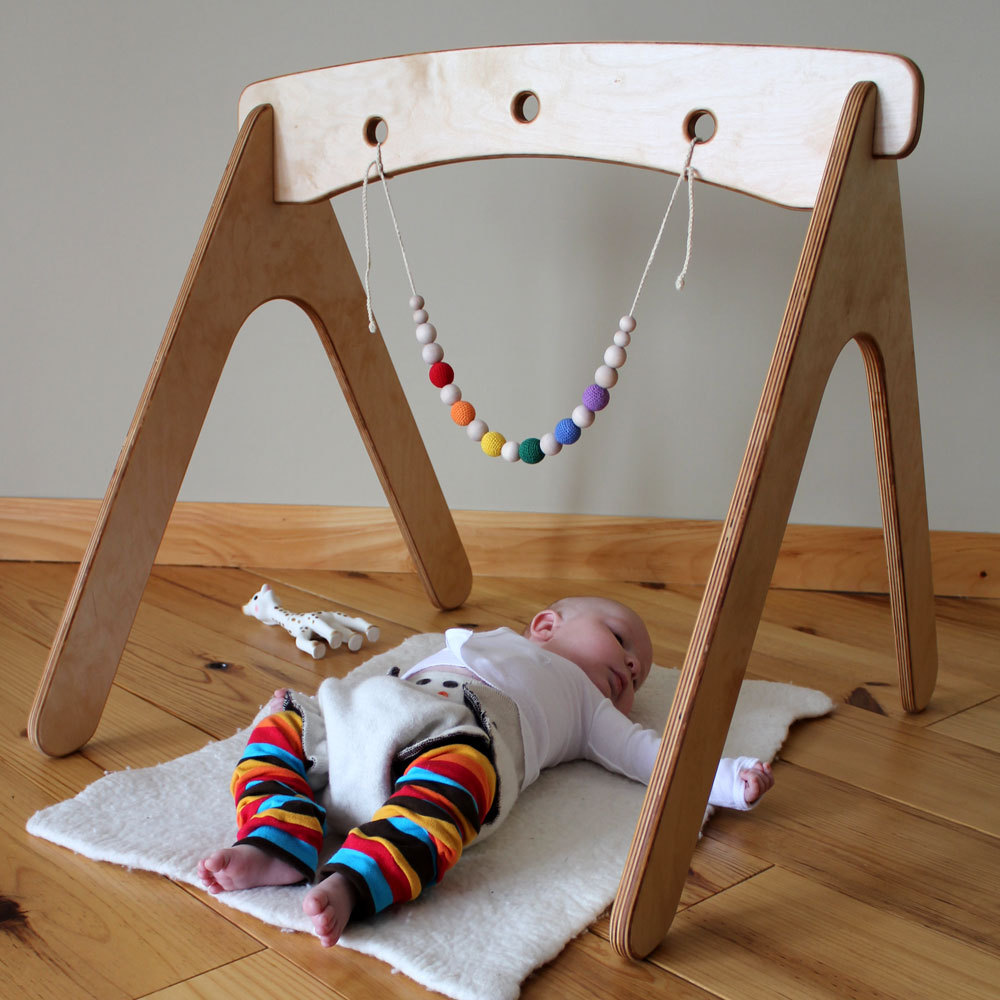 Another fabulous Etsy option is this handmade wooden play gym from August Lace Designs. Crafted from natural, untreated maple wood, the gym is also available in a paint-dipped leg version, as shown below. If you're interested in purchasing the gym in combination with the play mat and toys, check out this listing.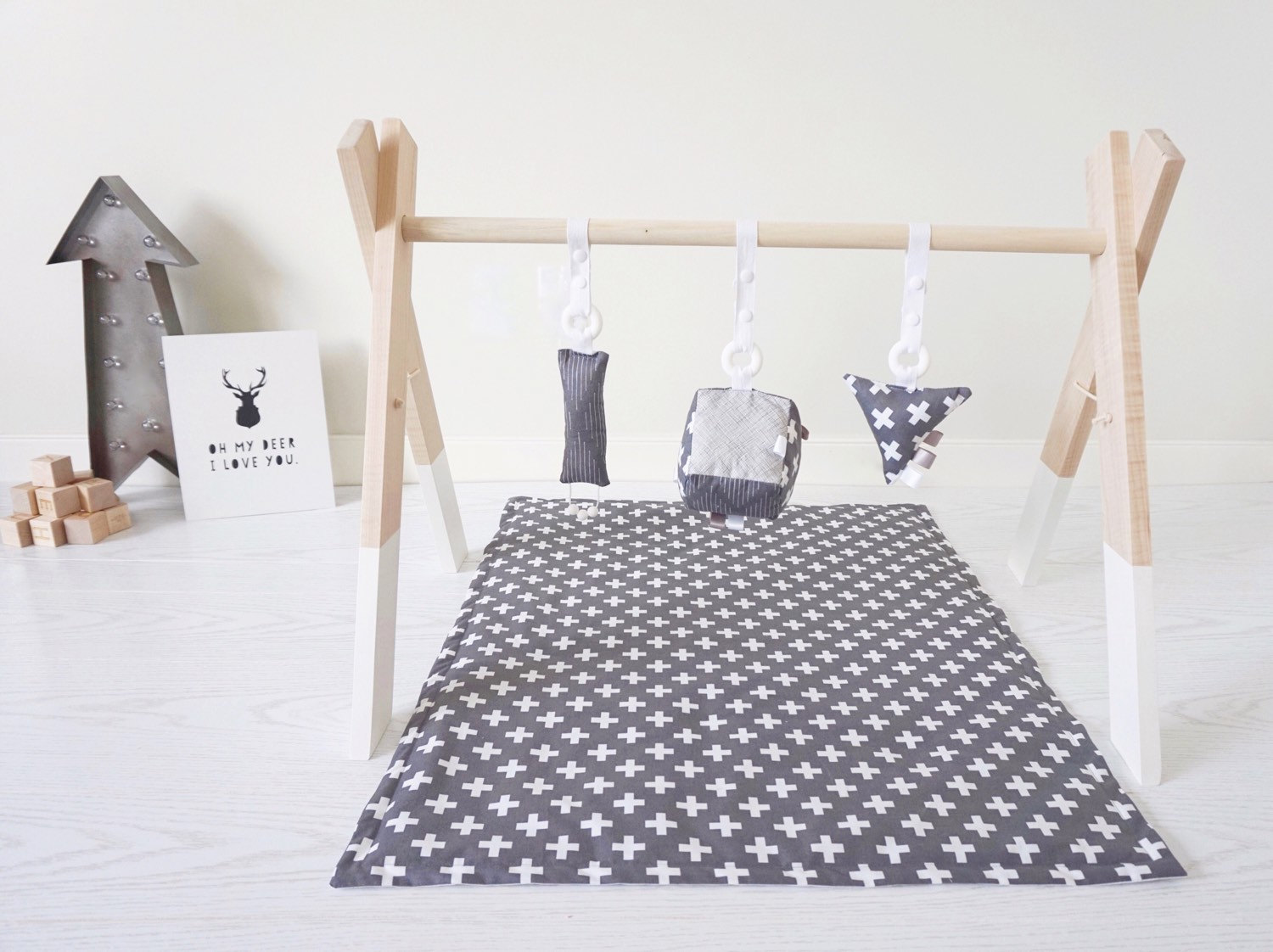 Finishing Touches
For a fun addition that can serve as an ottoman in the nursery or a place for your baby to hang out/steady her newly standing stature, check out the non-toxic Pebble Pouf, another fabulous creation from Nook: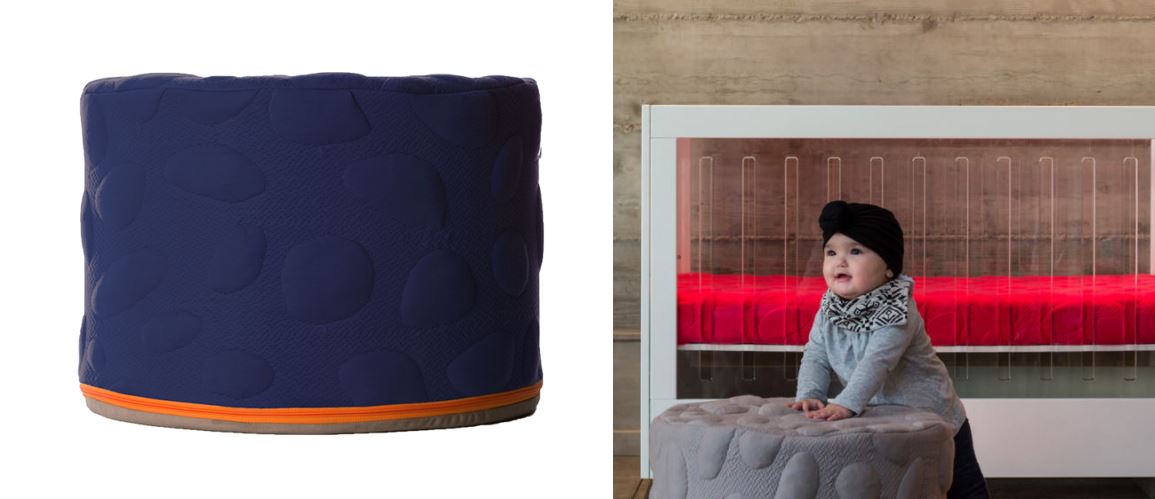 Ground your nursery with a soft rug that will add padding and create a focal point for the space. Below we see the Trio Rug in Grey, a piece created by Spot on Square from 100% cotton yarn. Spot on Square is known for crafting eco-friendly products made from sustainable materials.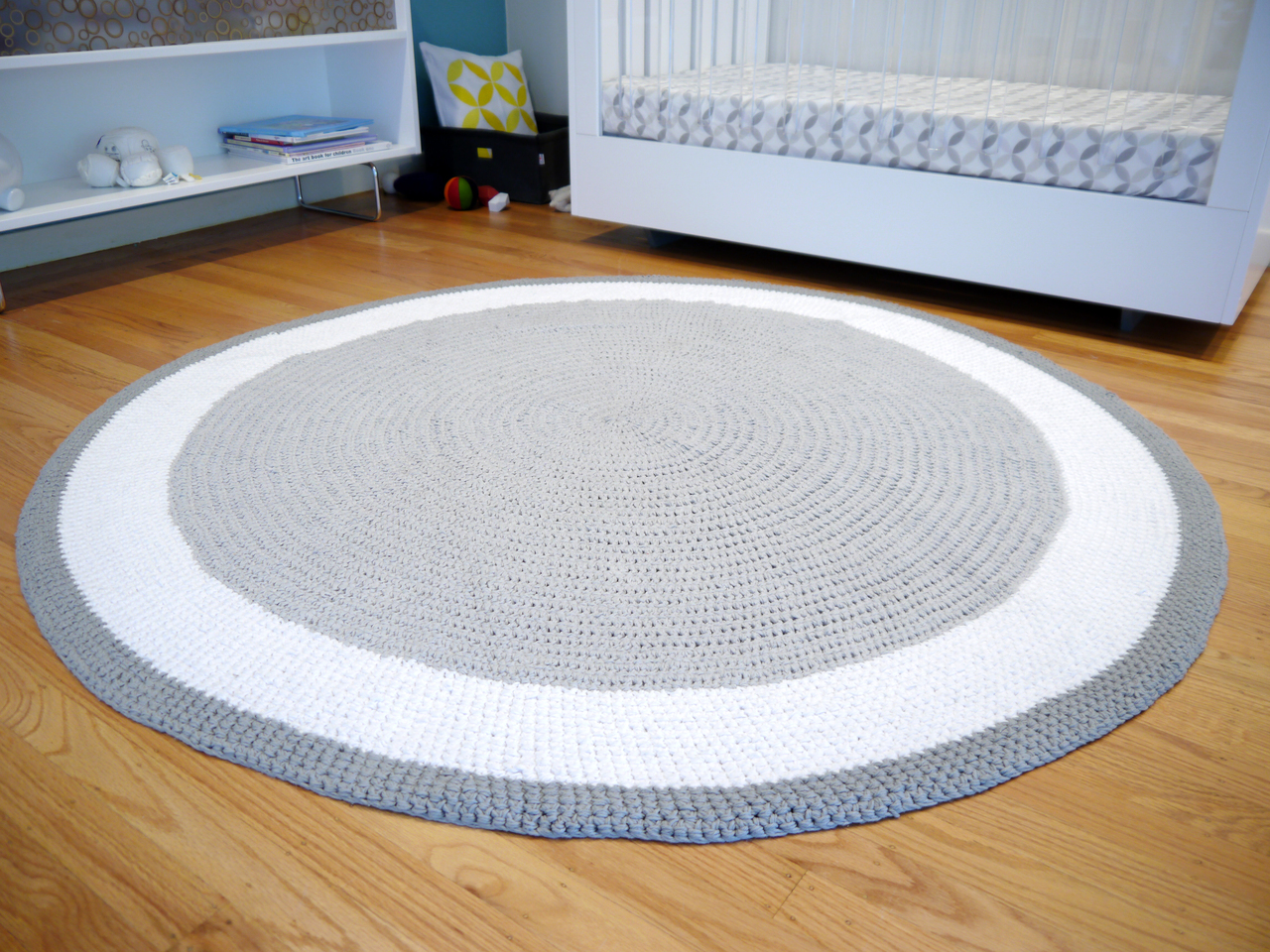 Regardless of the rug, don't forget to anchor it with an eco-friendly rug pad, like this one from The Land of Nod, a phthalate-free piece that's made using plant-based oils: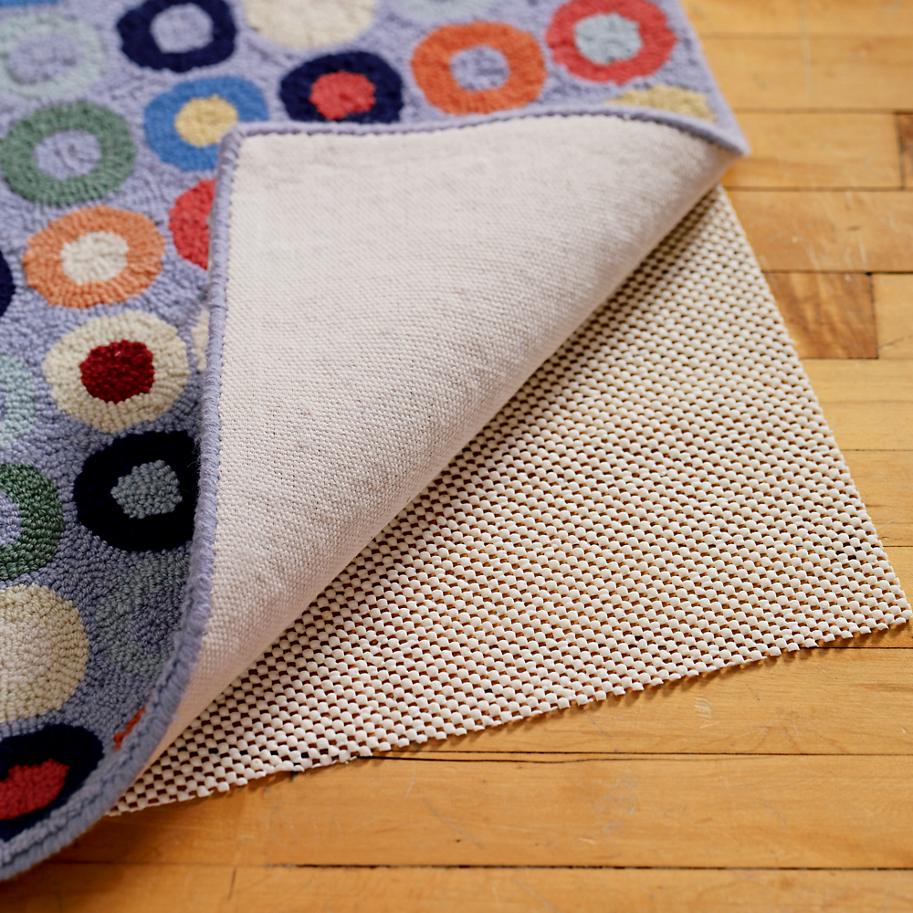 Are you assembling an eco-friendly nursery? Tell us about your favorite finds by leaving a comment below…