Finding space on a lush green lot in Puget Sound, Washington that is filled with mature Douglas fir and cedar trees, the Sneeoosh cabin is truly special both in terms of its design and eco-friendly intent. The cabin was crafted by zeroplus to ensure that its structure is as non-invasive as possible and even the existing root system under the house is left undisturbed after construction. 'Lightness' was the keyword during both the planning and execution phase as prefab Structurally Insulated Panels (SIPs) and metallic frame that relied on tension for stability helped pull off a sustainable and mesmerizing retreat.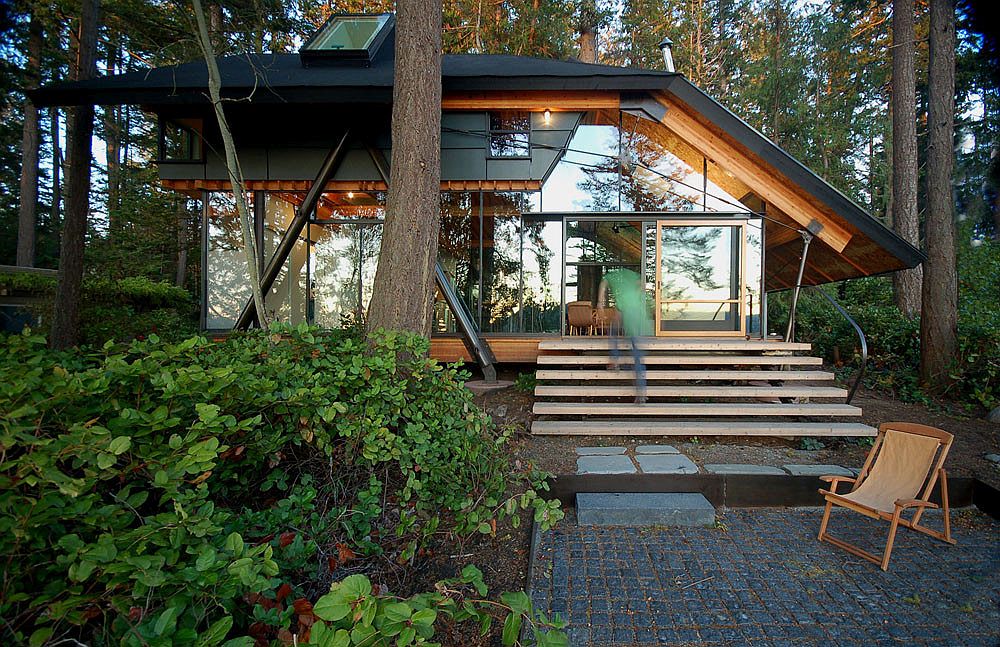 The natural green landscape around the house becomes an integral part of the open living area with large glass windows completely opening up the interior visually. Yet, the bedrooms are tucked away neatly to keep out the chill of winter nights and prying eyes. The synergy between nature and man-made structure here is truly captivating as the cabin seems like an extension of the landscape. A small pathway connects the cabin with the parking lot at a distance that sits on an already disturbed site, to minimize environmental further.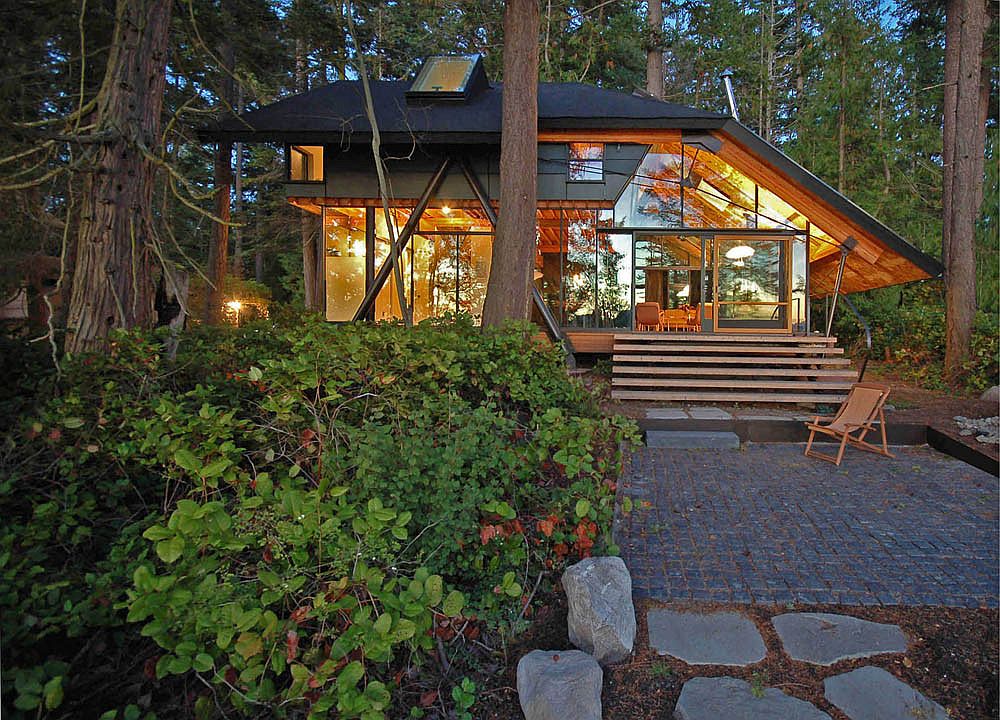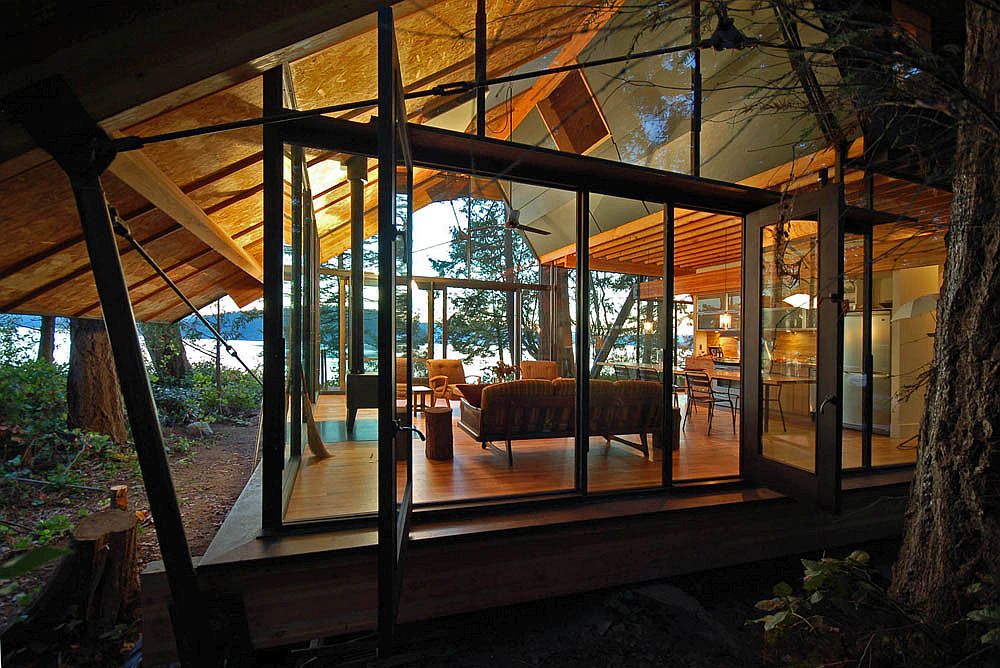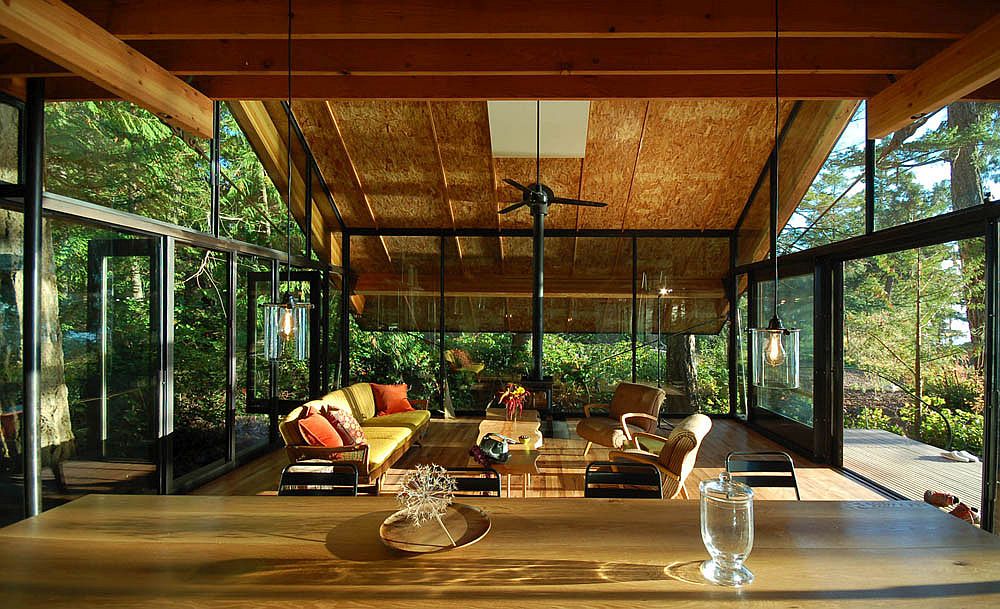 Promoting a sustainable way of life, creating a serene getaway that moves away from big city rush and showcasing responsible architecture at its green best, Sneeoosh is an exceptional hideaway indeed!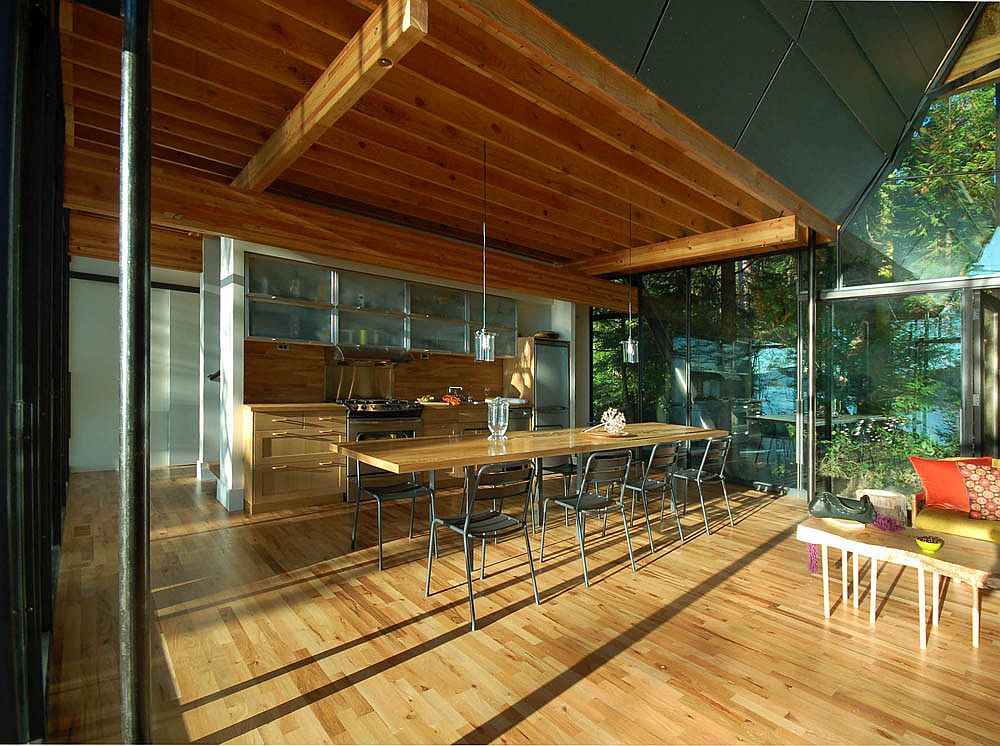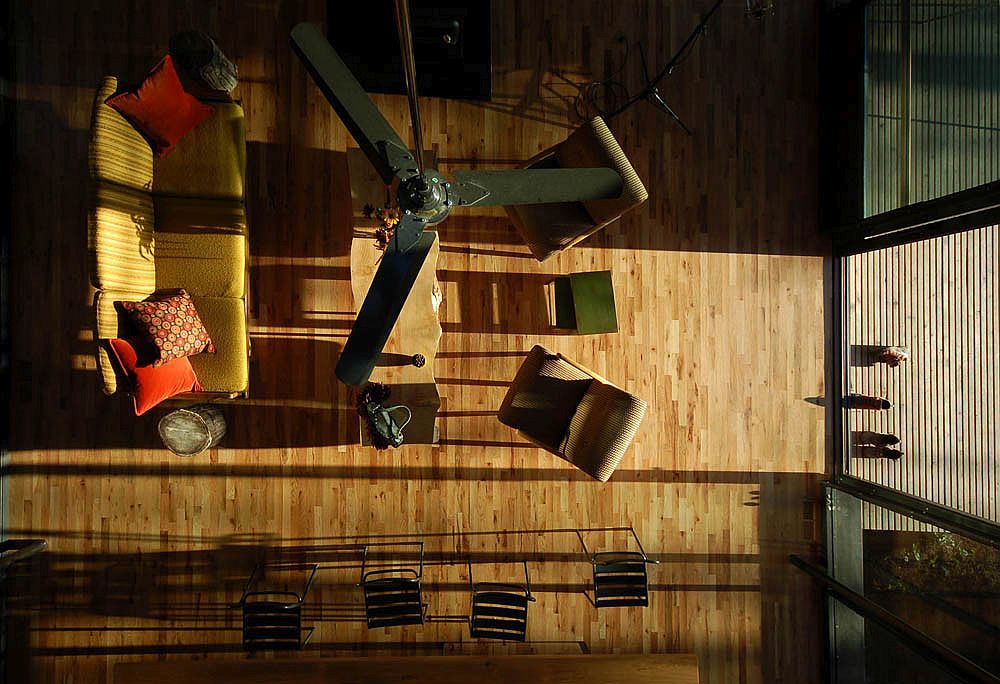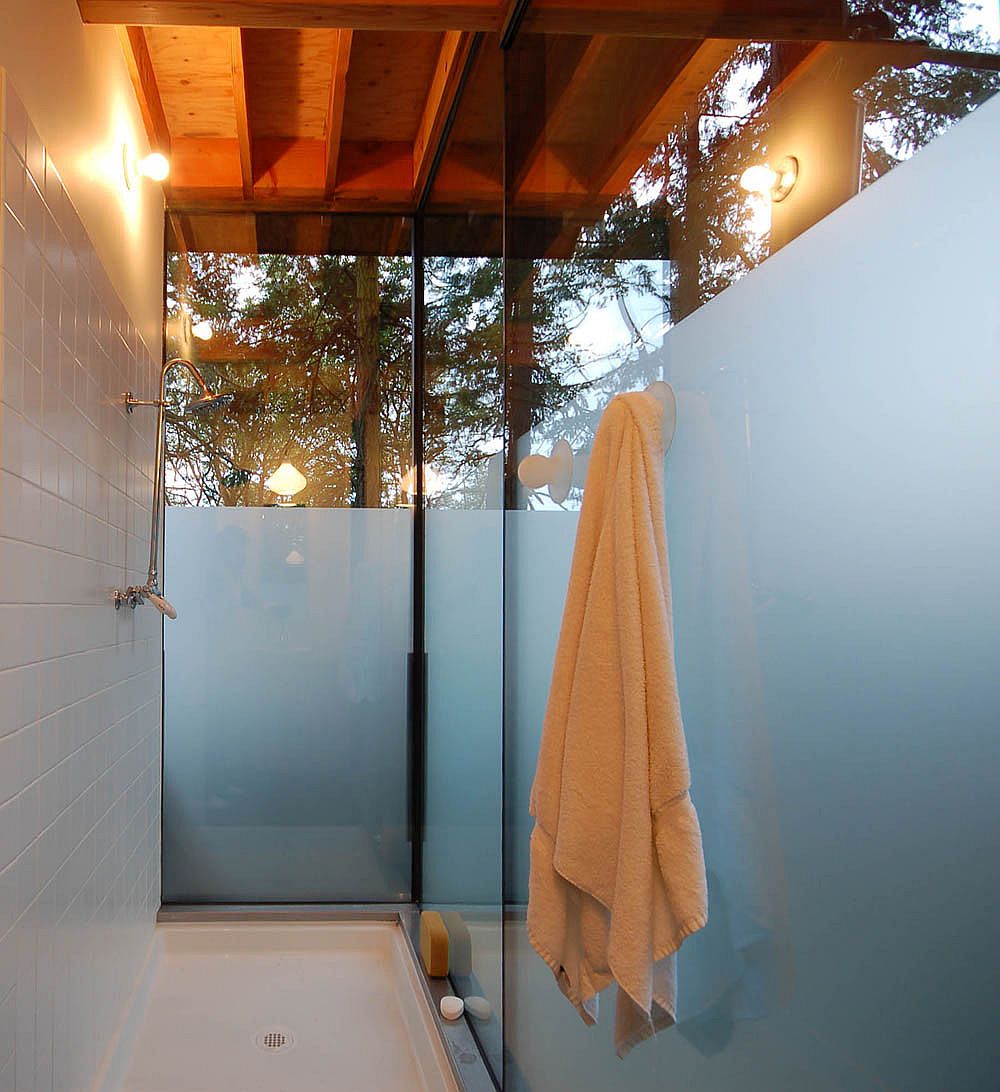 Collaborating with an arborist, we devised a system to allow not only the tree's large tap roots to remain but also the very small capillary-like roots that trace through the top humus layer continued access to nutrients, water and sun. Another rule was the tight restriction of the area that was allowed to be disturbed during construction which was controlled by a fence that left only a very small working area surrounding the house.