All of us dream about a home that is exceptional and exclusive. Some of us go a step further and crave a home that is completely unique and filled with plenty of personality, showcasing an inimitable style. This fun-filled and colorful loft in Antwerp, Belgium definitely fits this billing, as its rich industrial past is combined with eclectic and vibrant modern flair that puts a smile on your face. Nestled in a 50s building, the dwelling was revamped and designed by Studio Job to reflect the vivacious personality of its homeowners.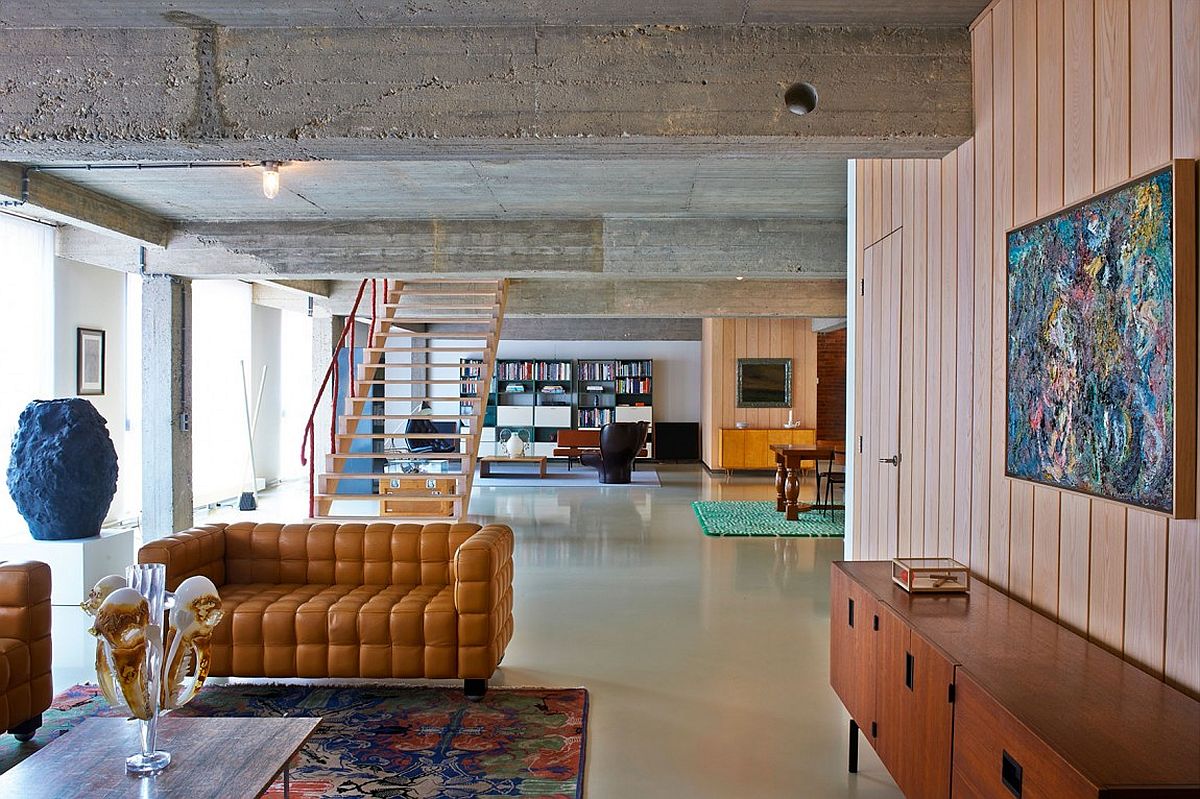 There is absolutely no shortage of color inside this loft, and yet one is not overwhelmed by bright hues, as a relaxing industrial-modern backdrop provides the perfect visual balance. Bespoke décor and quirky accessories have been carefully placed throughout the spacious loft, where the open living area on the lower level welcomes you gleefully. Bright rugs that define individual spaces are a common feature throughout the loft, with the dining room, kitchen and living area nestled on the lower level and master suite, additional living spaces and home office housed on the second floor.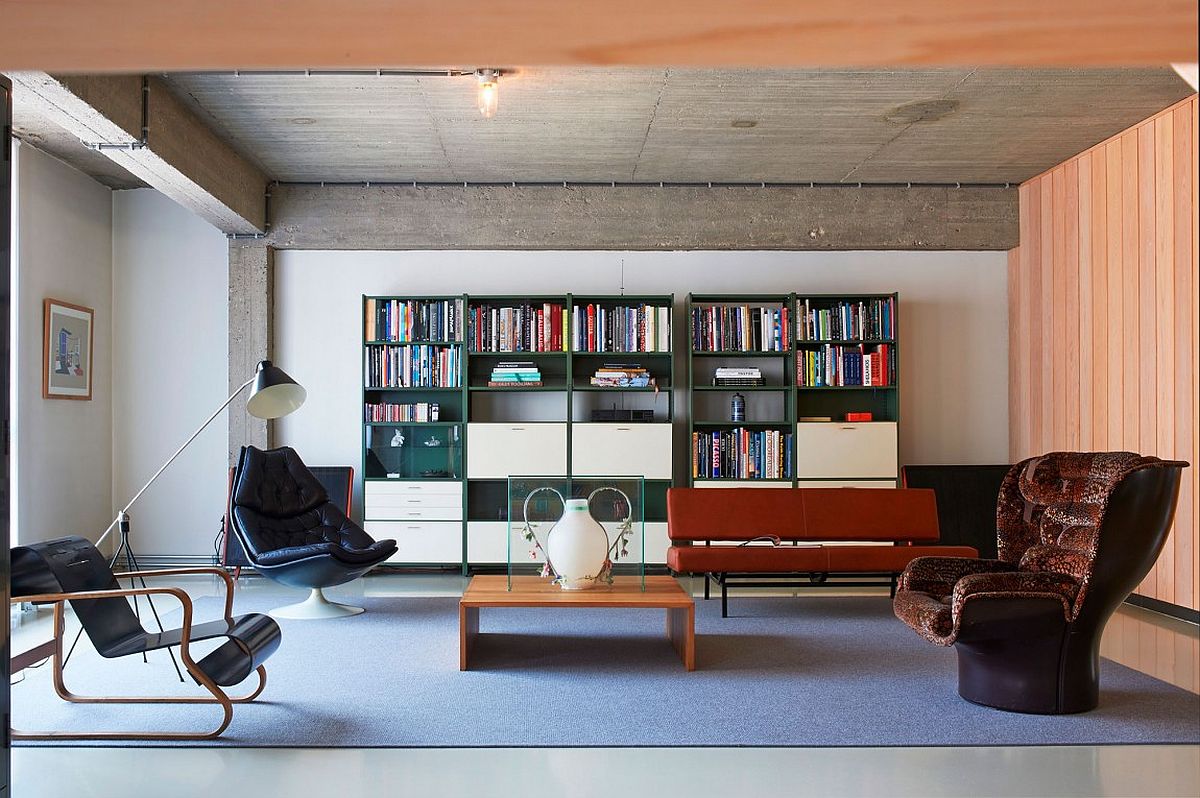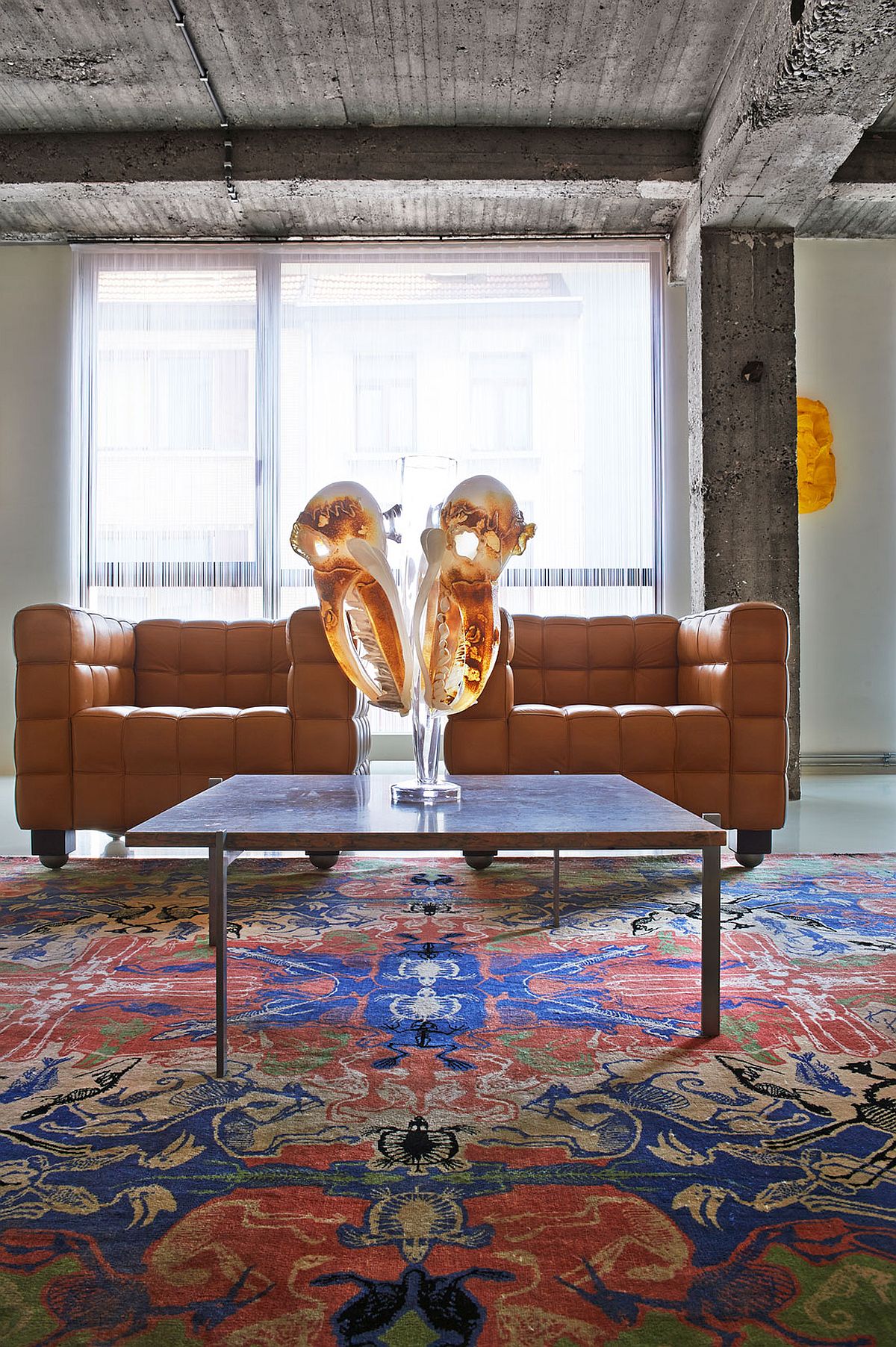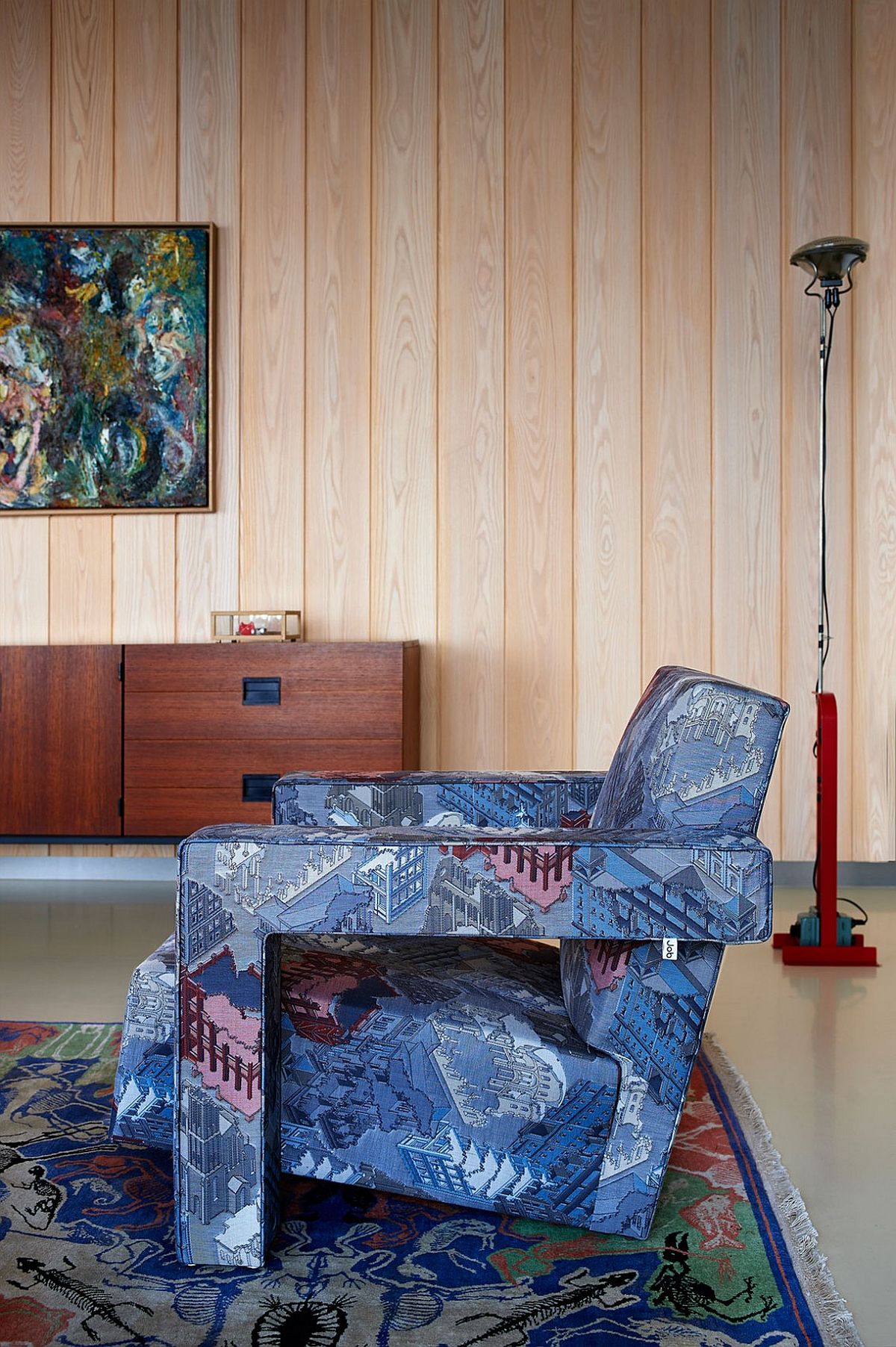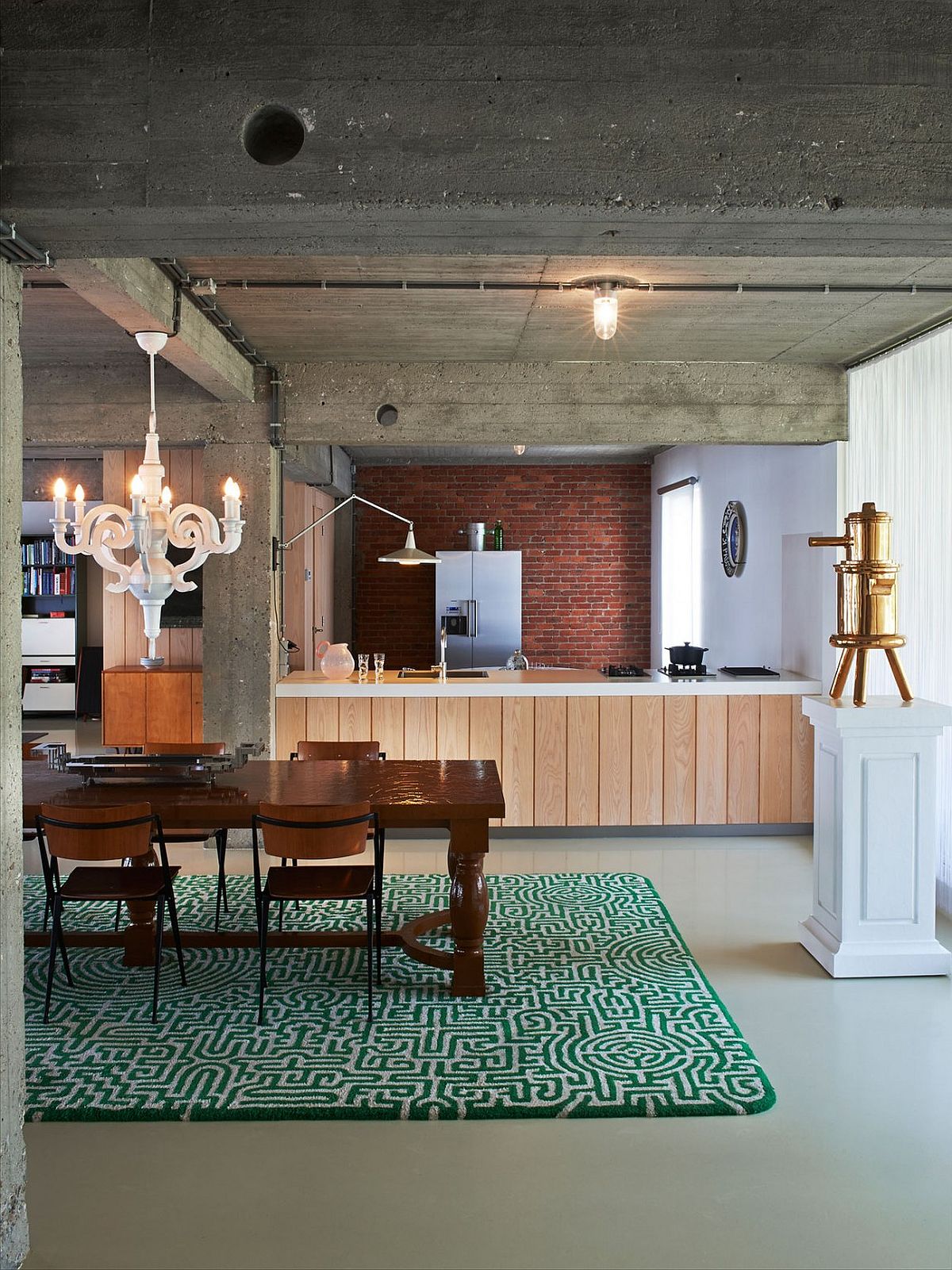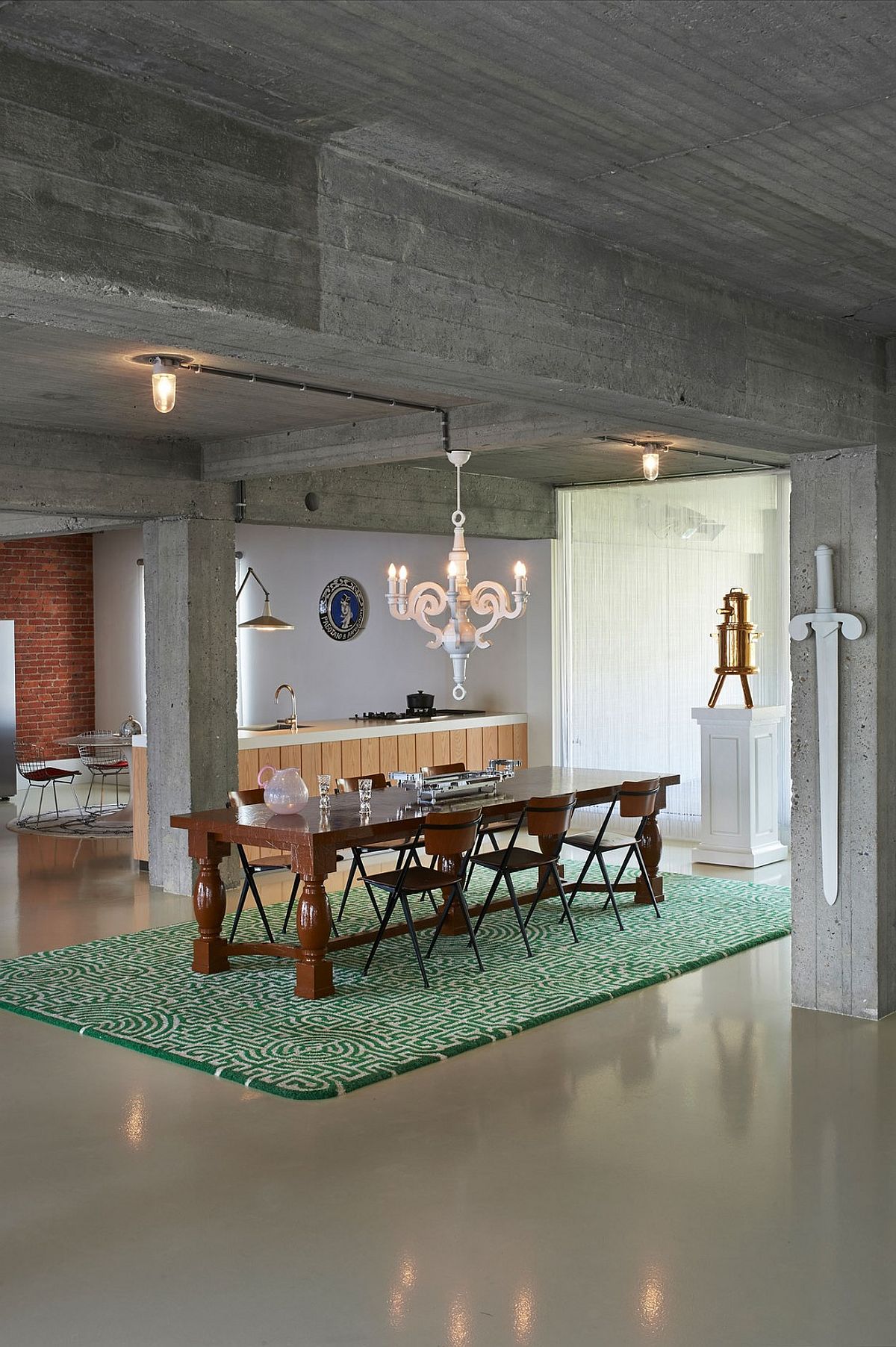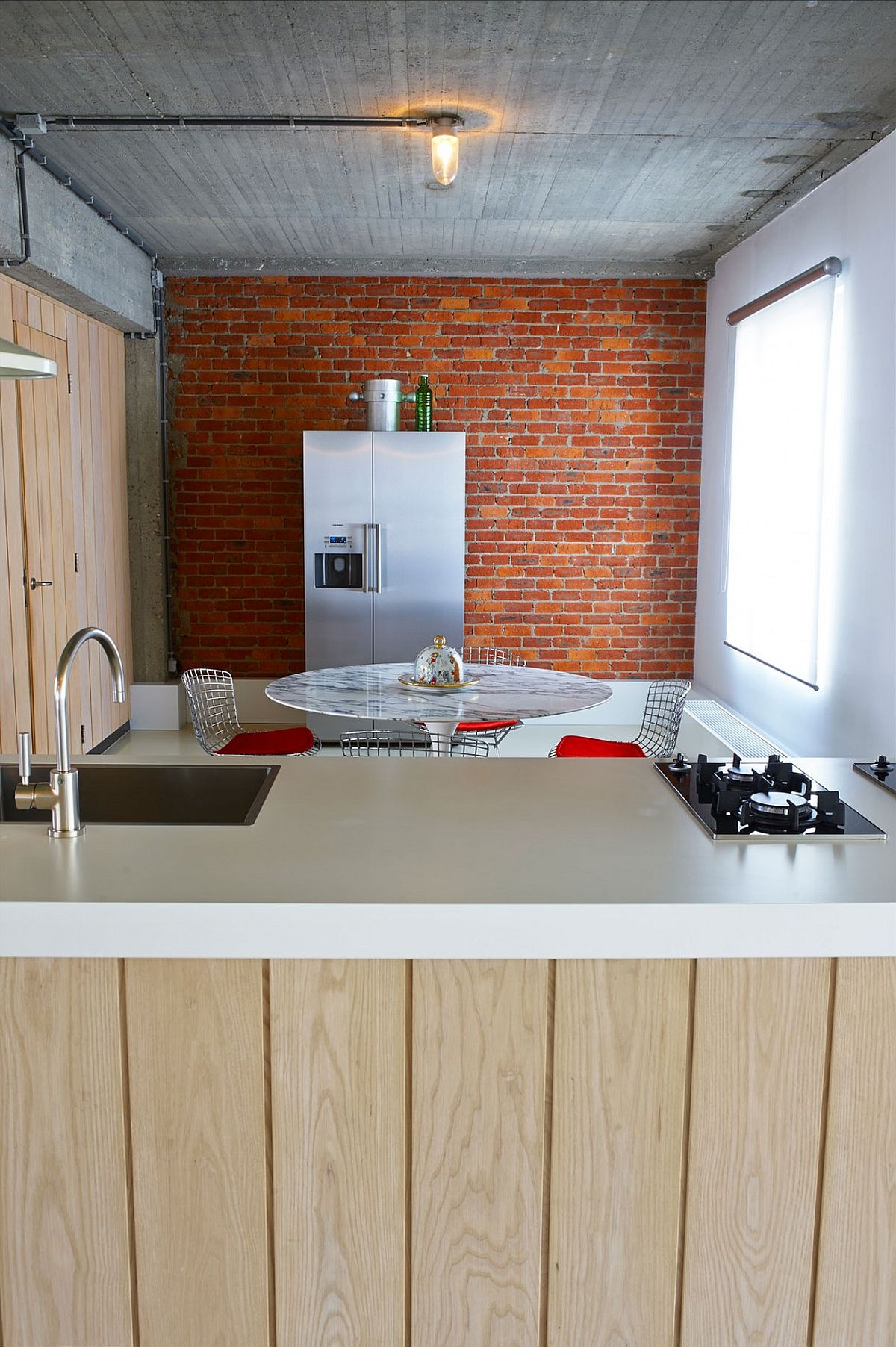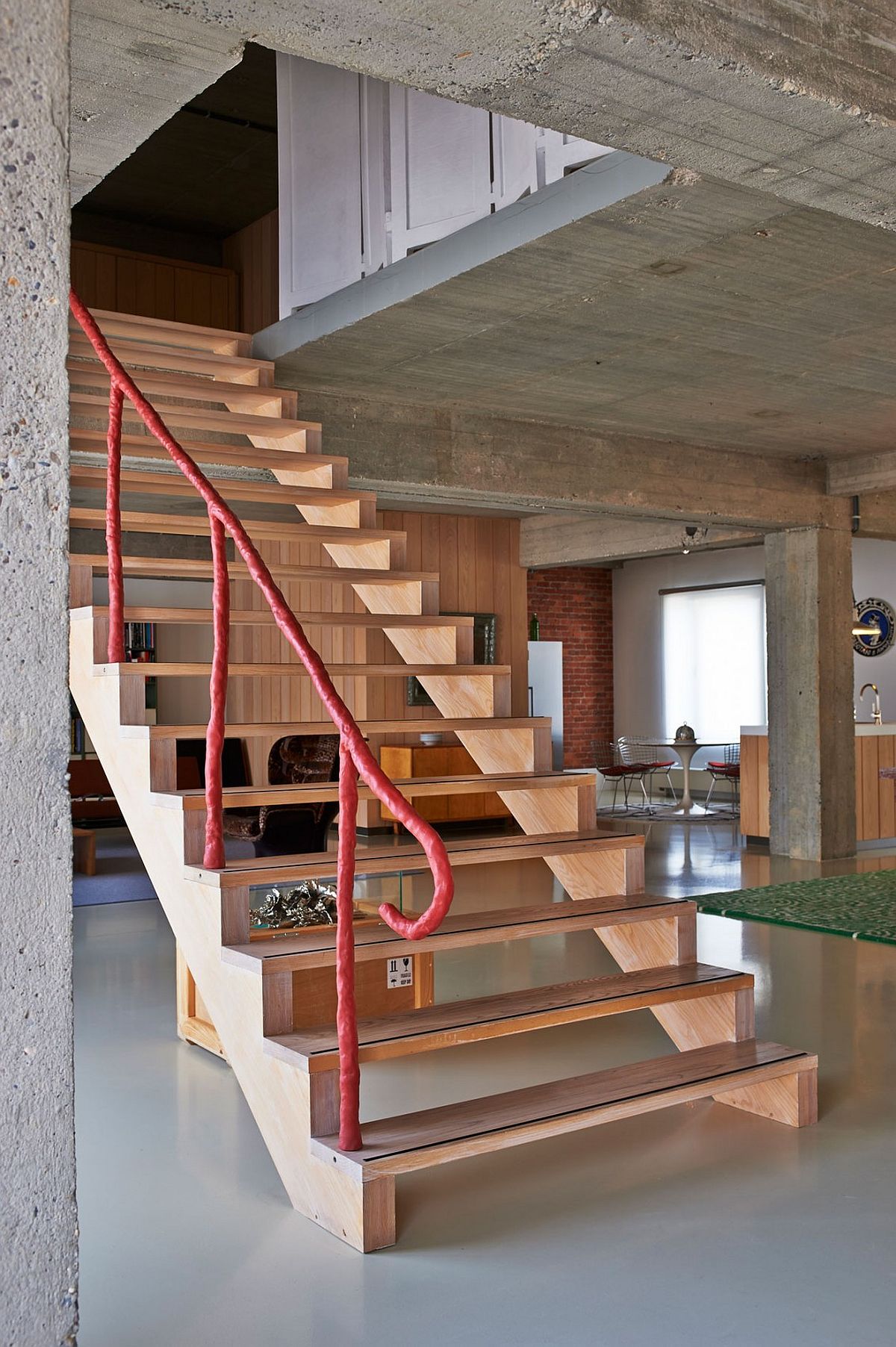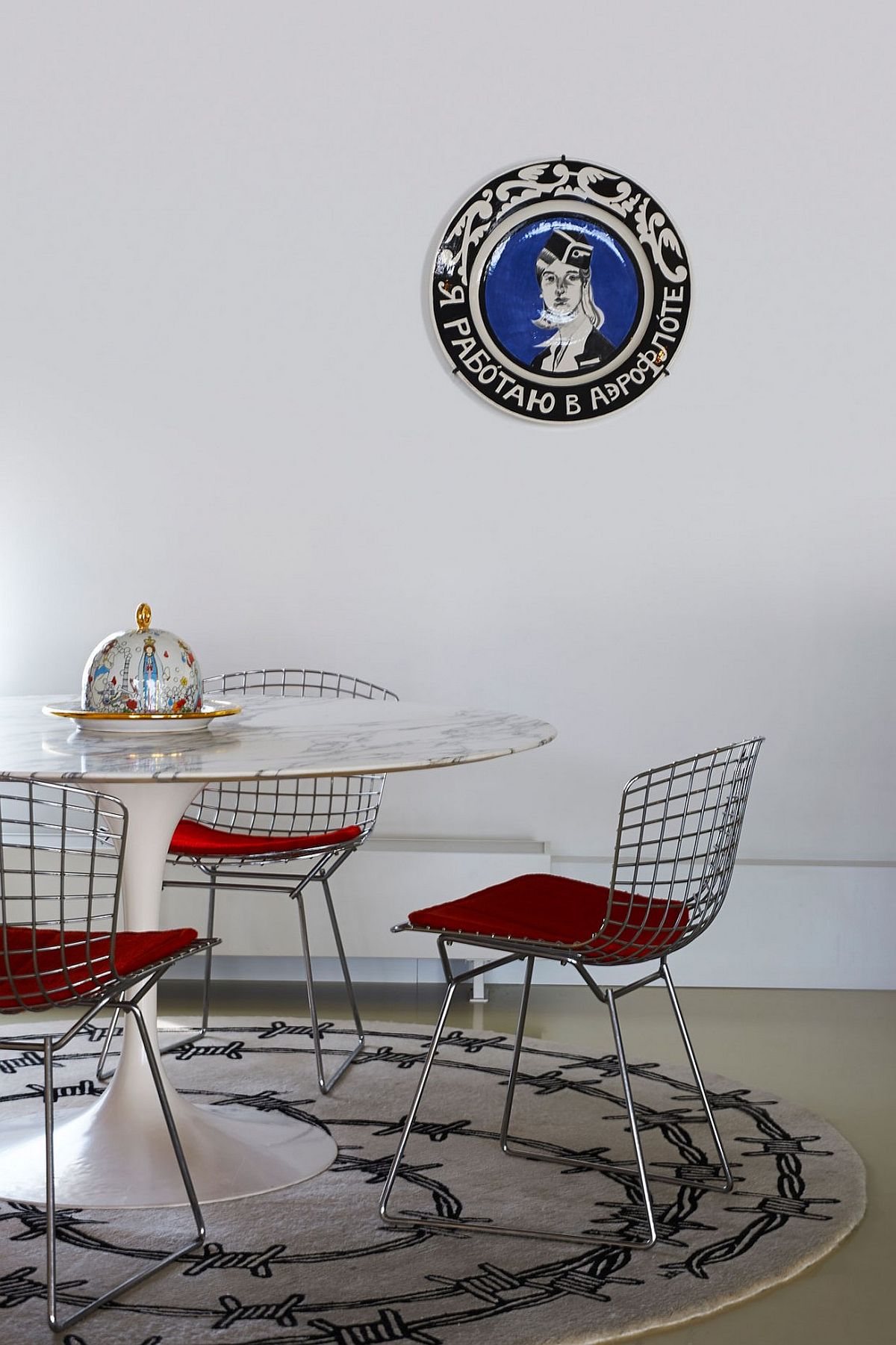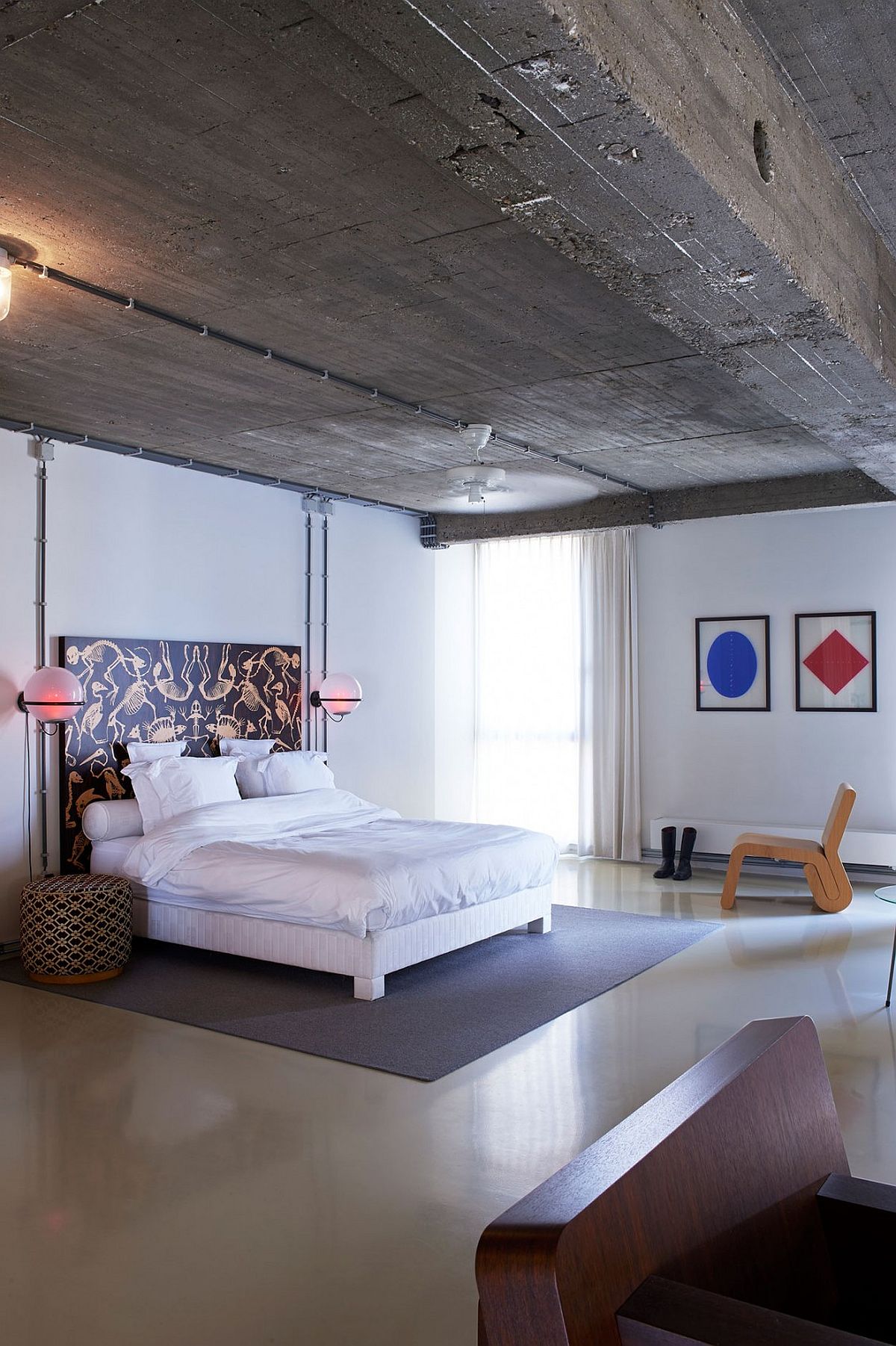 A sculptural wooden staircase links the two levels of the loft, and a functional blend of artificial illumination and natural light give the home a merry vibe. The smart use of textures and bold colors drives away any sense of boredom, even as the stunning terrace and rooftop garden complete an inimitable interior that seems to have a style of its own! [Photography: Dennis Brandsma]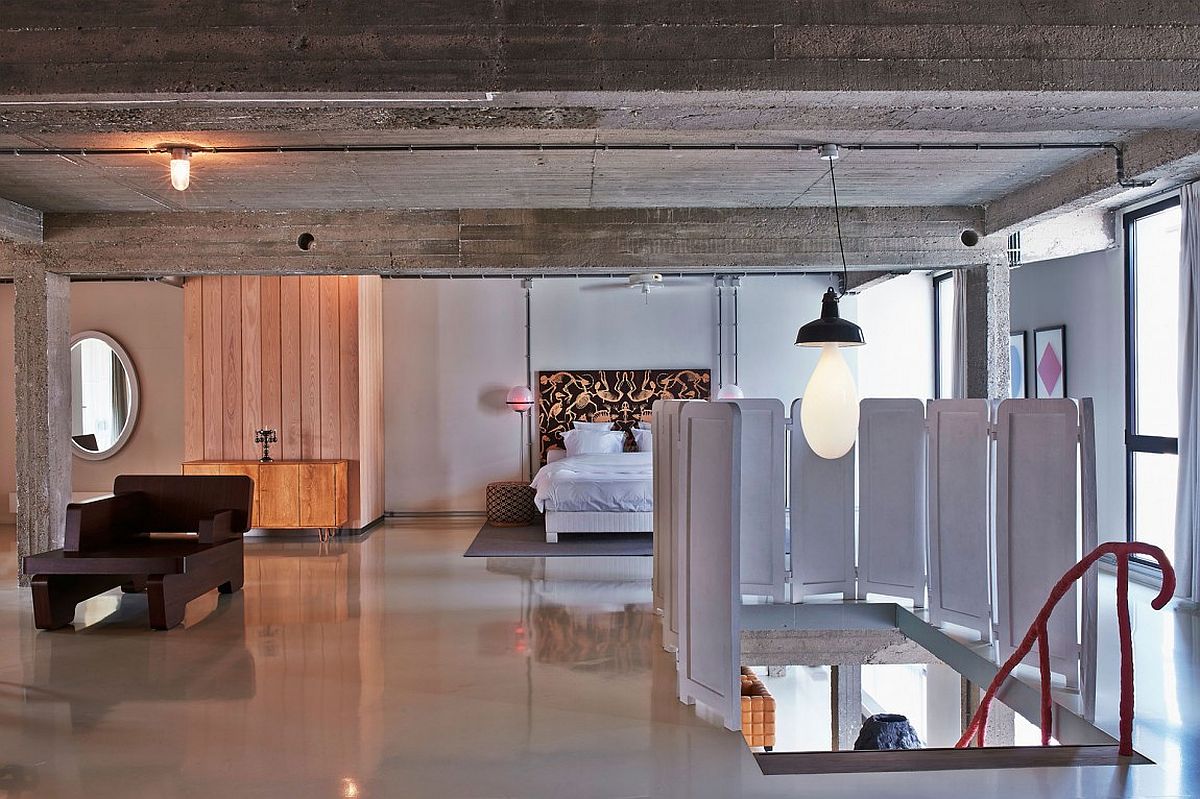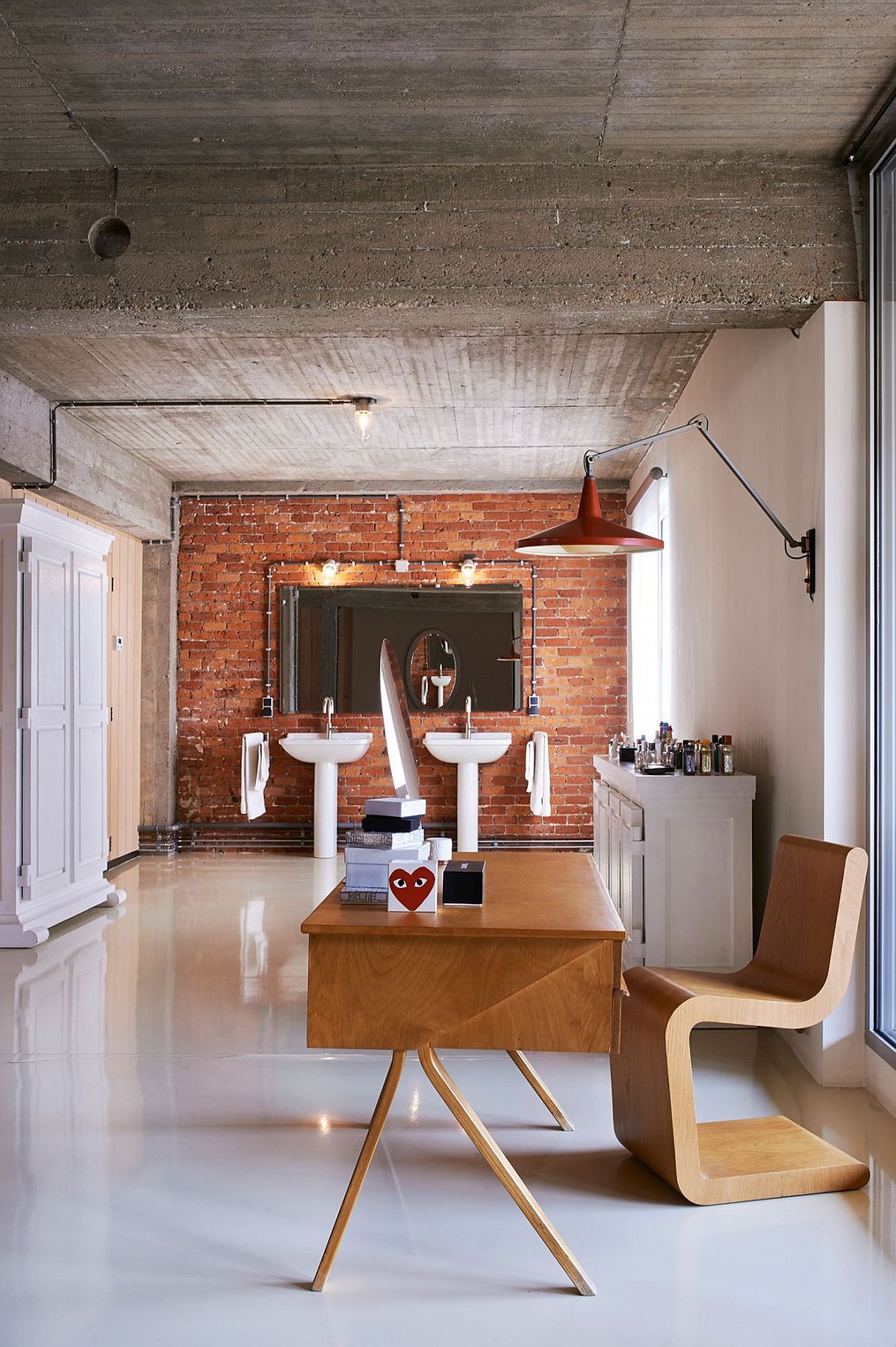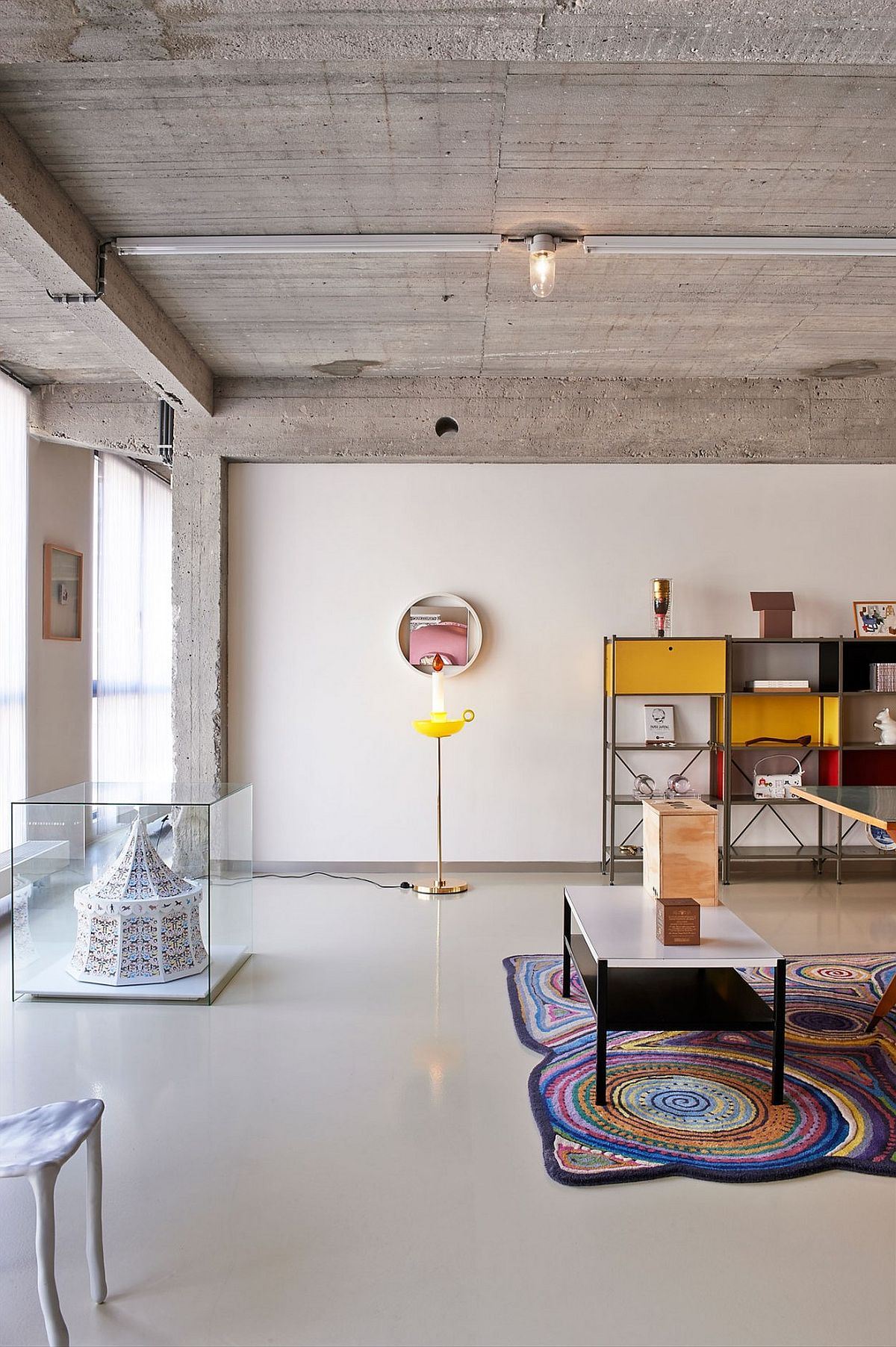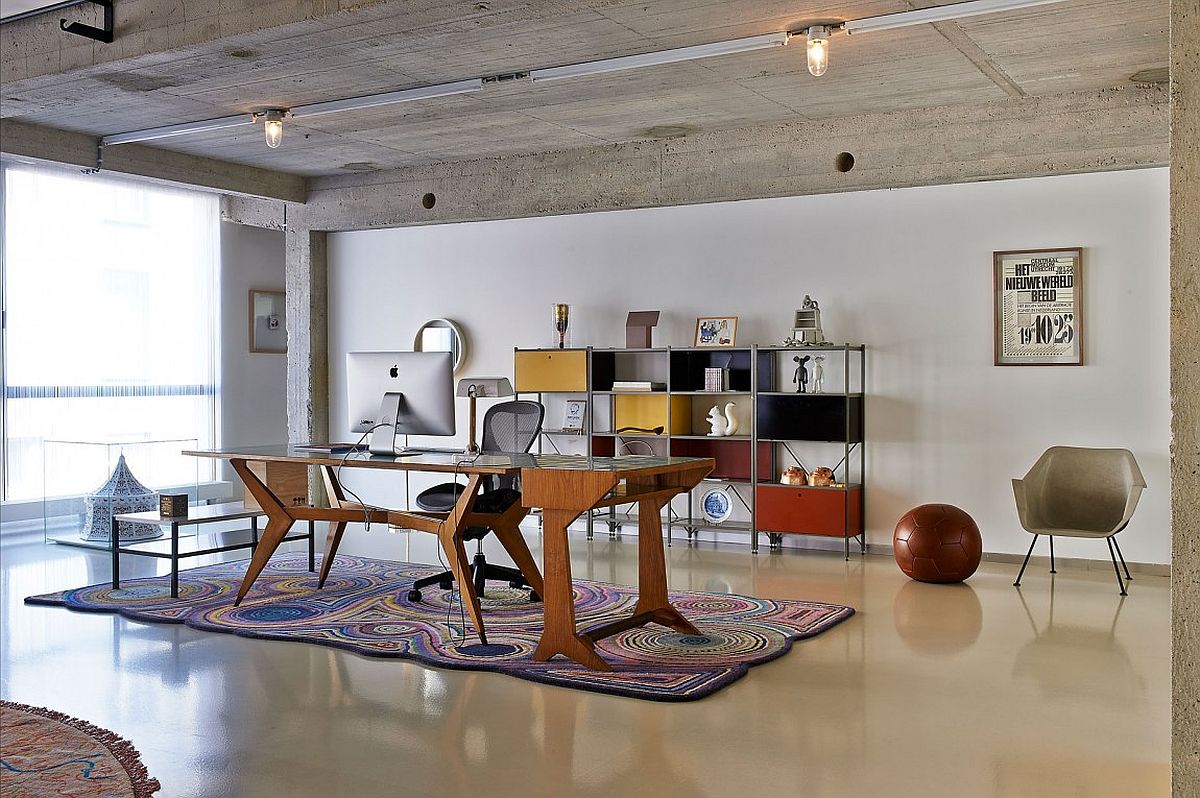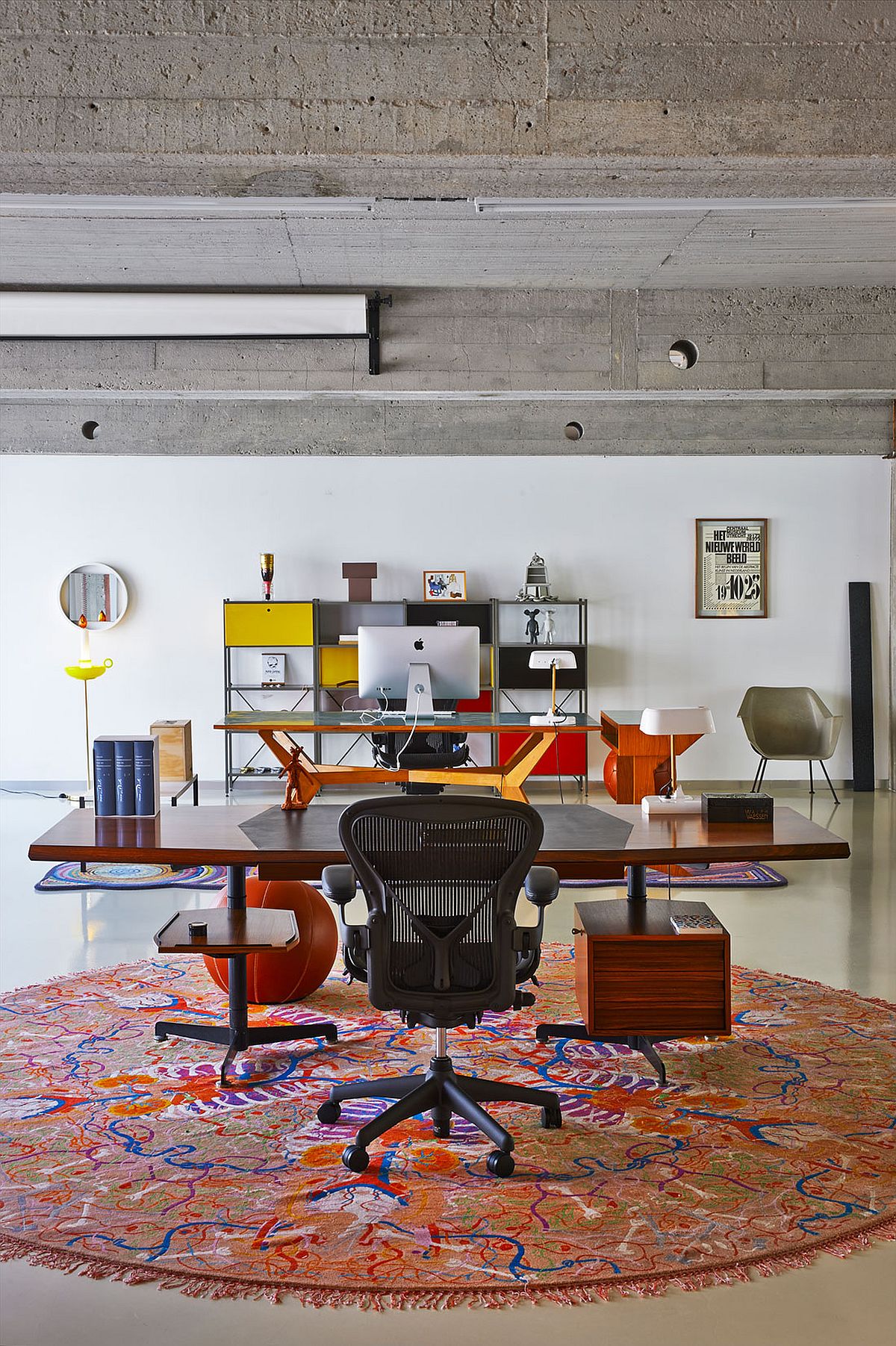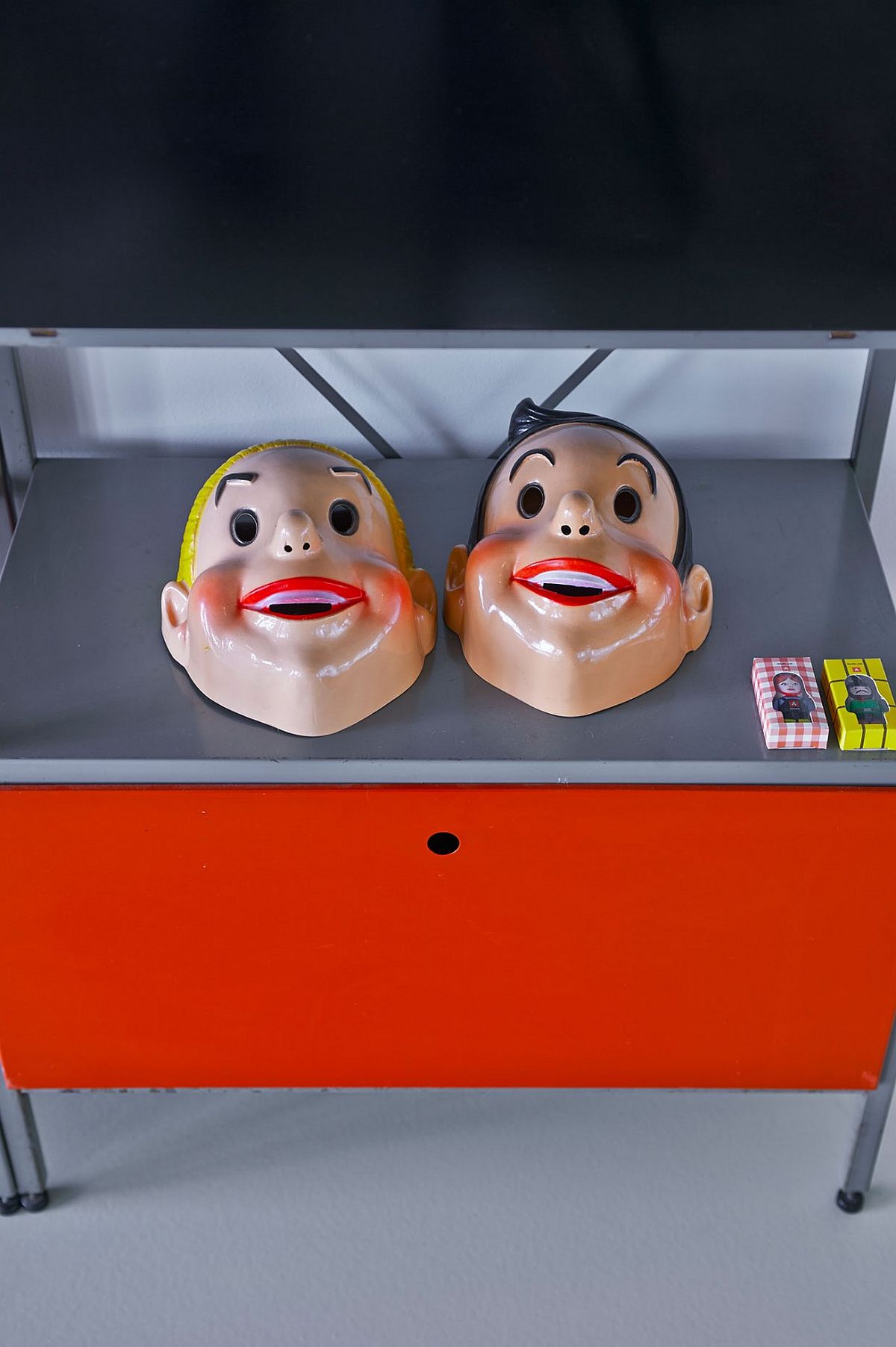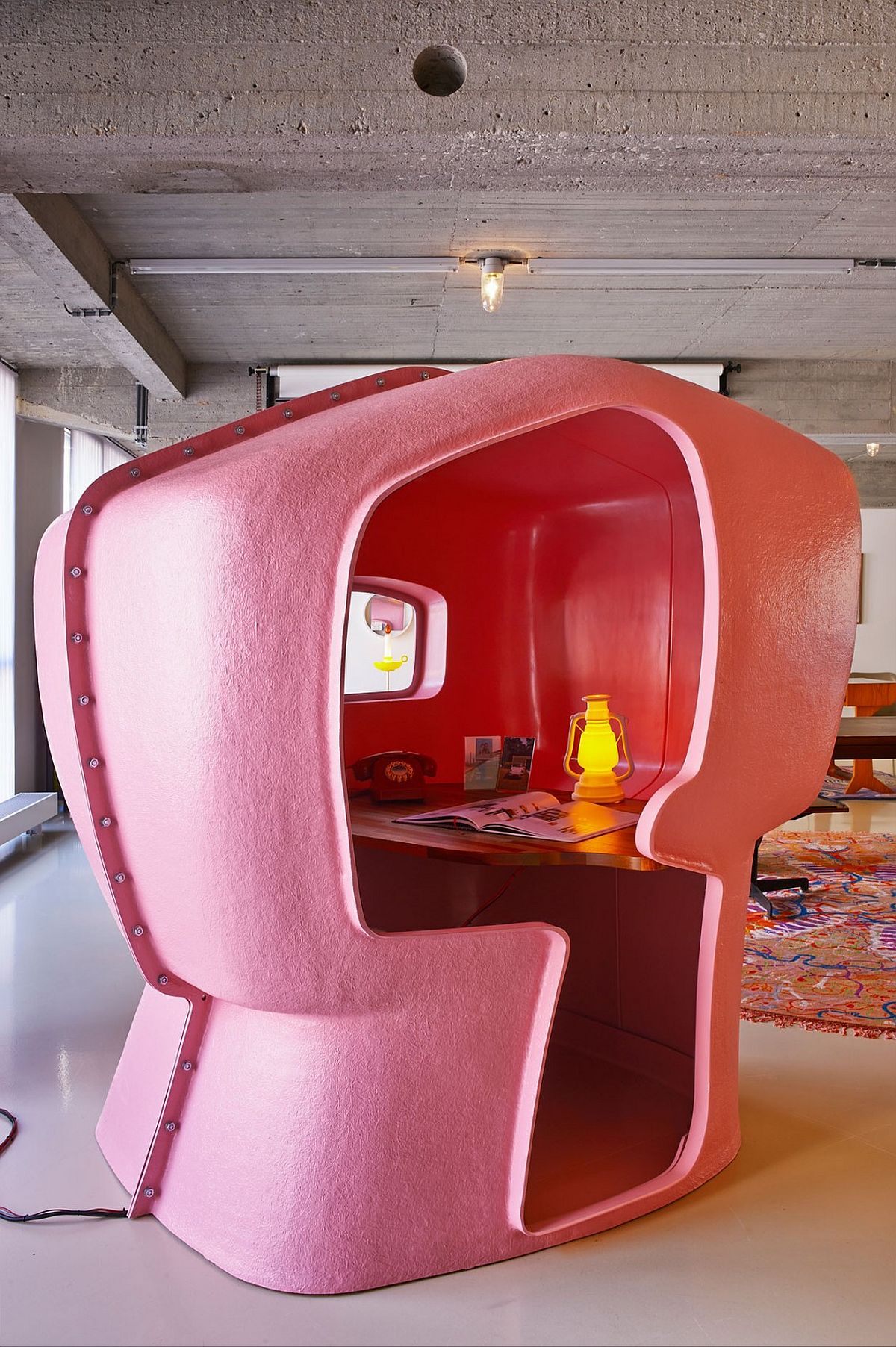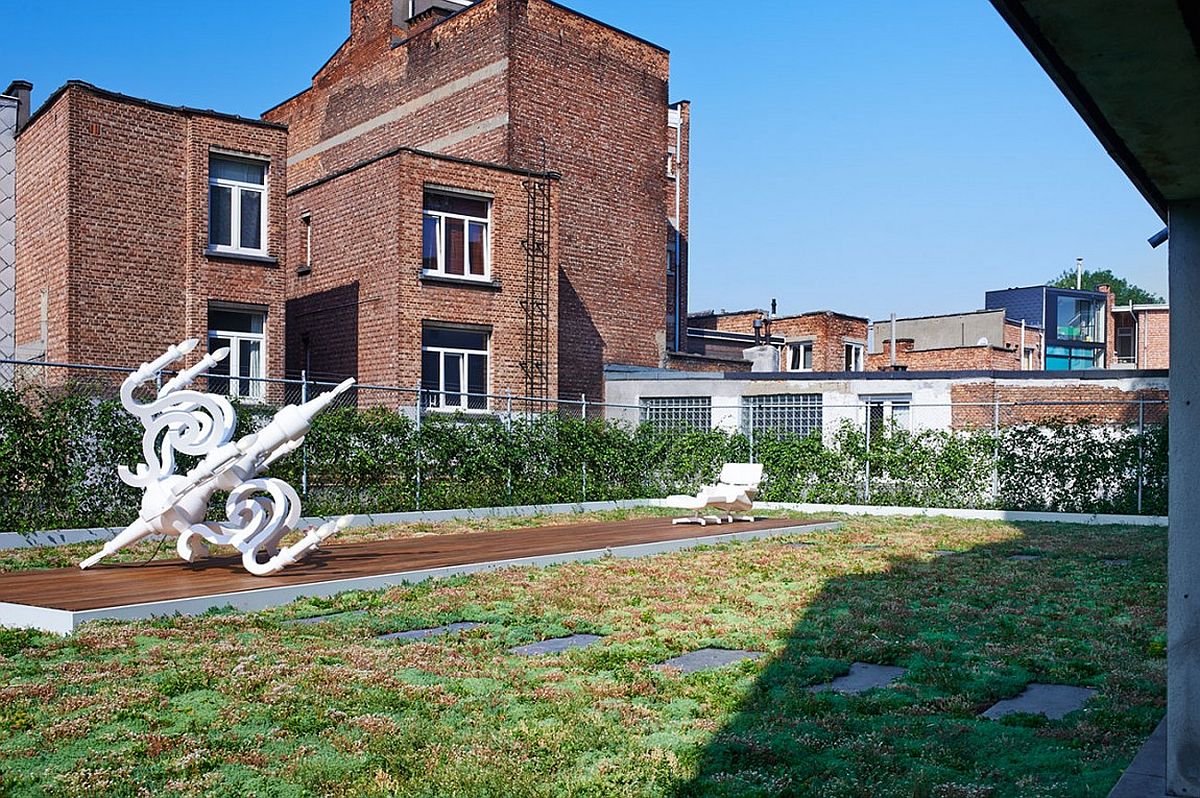 Liked the story? Share it with friends.