With Easter just a little over a month away, some amazing seasonal decor has hit stores in anticipation of this very special holiday! Today we take a look at a few of the most interesting, eye-catching items so you can start bookmarking decor you'd like to incorporate into your home. Be on the lookout for fun accents that reflect this season's top trends, as well as classic staples that will add charm to your Easter Sunday… [Easter decor below from Crate & Barrel]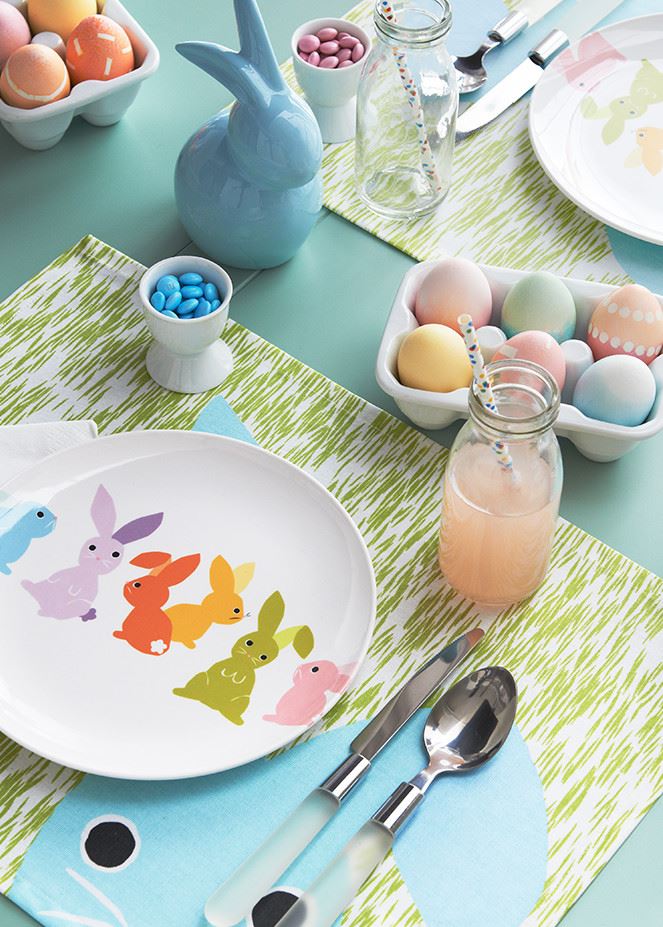 Shades of Aqua
Many decorative objects and serveware pieces for spring feature shades of aqua, from the lightest of mints to the deepest of turquoises. This Aquatic Bowl from Crate & Barrel is handmade from Murano glass. Add some succulents, and you have the perfect Easter centerpiece!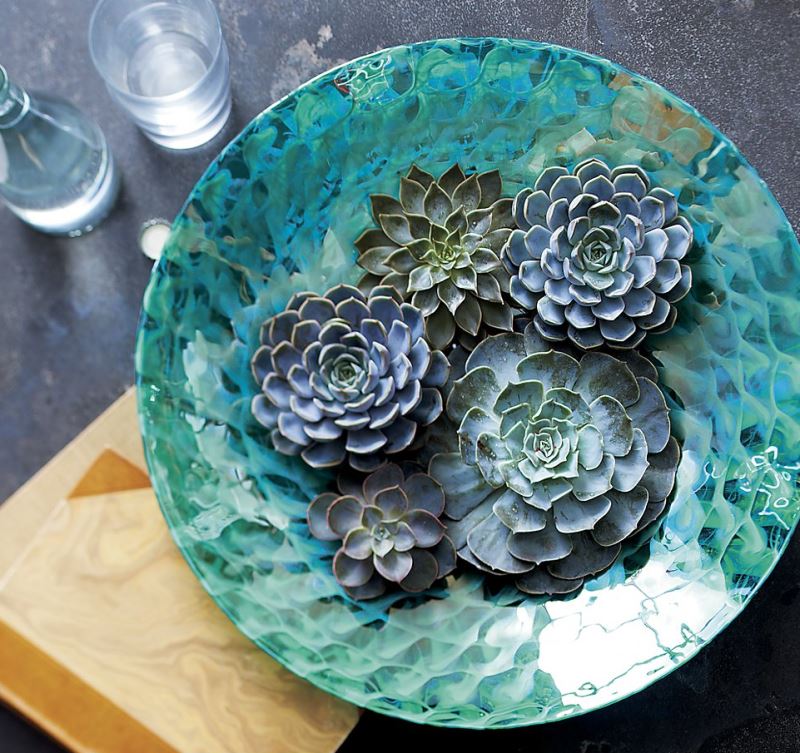 Serve deviled eggs for Easter Sunday brunch on this Phoebe Egg Platter from Crate & Barrel. Inspired by vintage glass, the piece is designed by Olivia Barry. The yolks of the eggs will pop against the aqua pressed glass: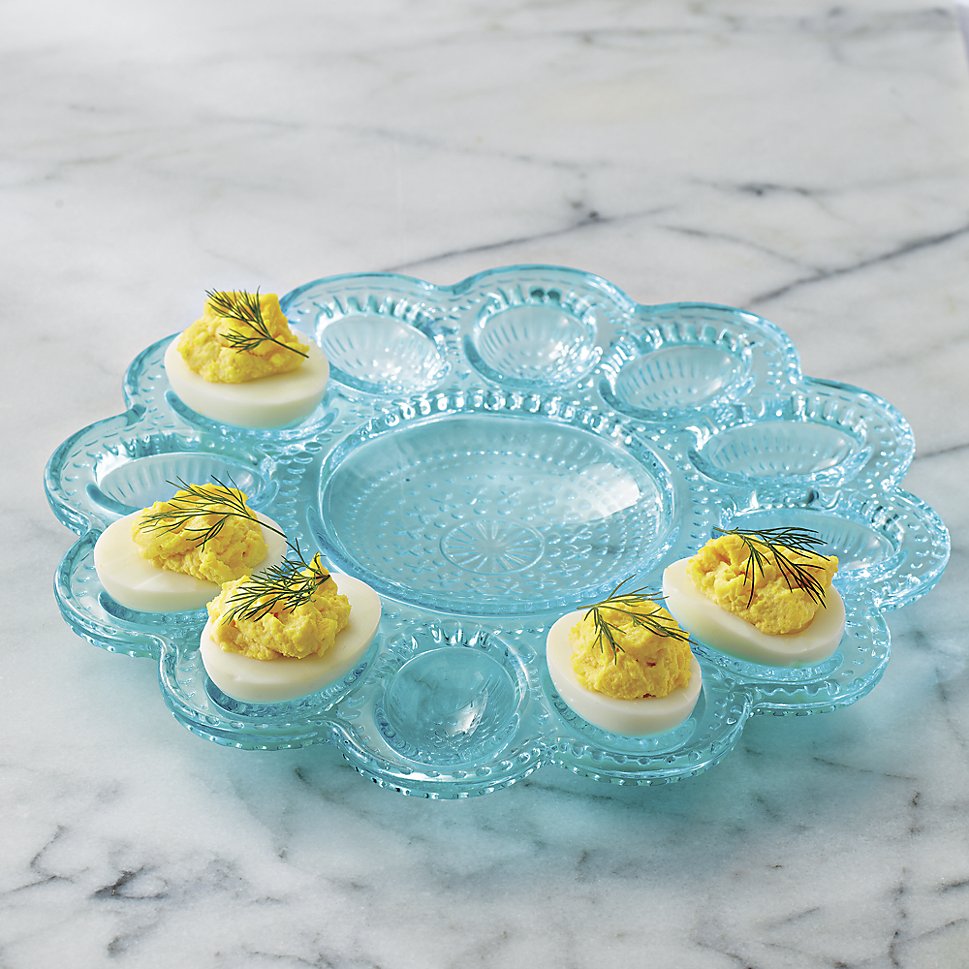 The ideal complement to a floral tablecloth, Crate & Barrel's Jars Tourron Aqua Dinnerware is soothing and festive at the same time. Reactive glaze provides the gorgeous finish on these pastel dishes that might as well be made for Easter brunch!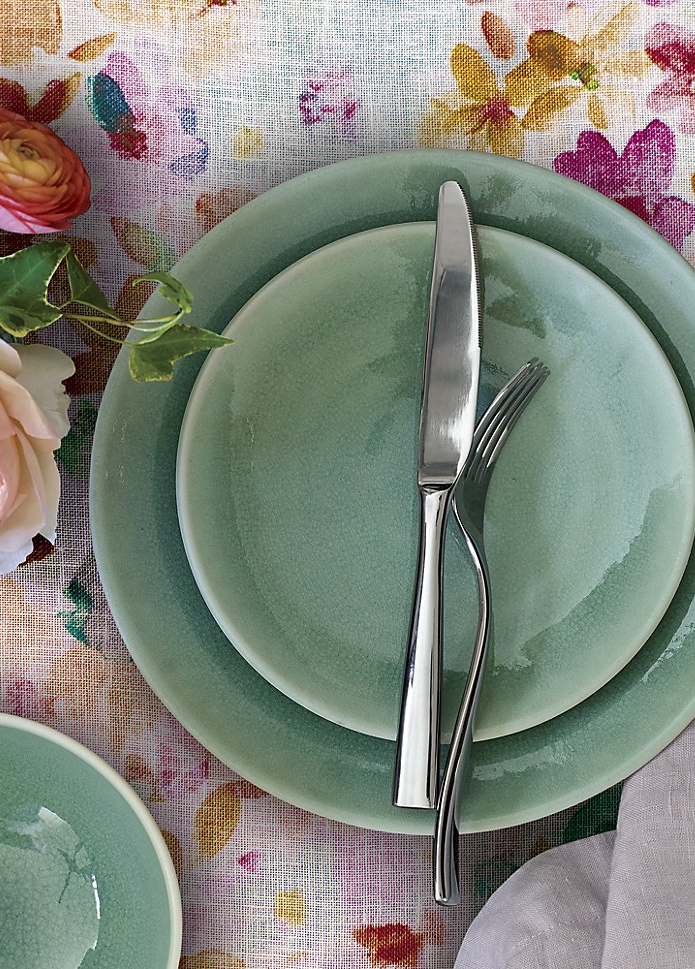 The Ceramic Easter Basket from West Elm is waiting to be filled with dyed eggs and other treats. Mint is the color of choice, and it's beautifully offset by a woven rattan handle: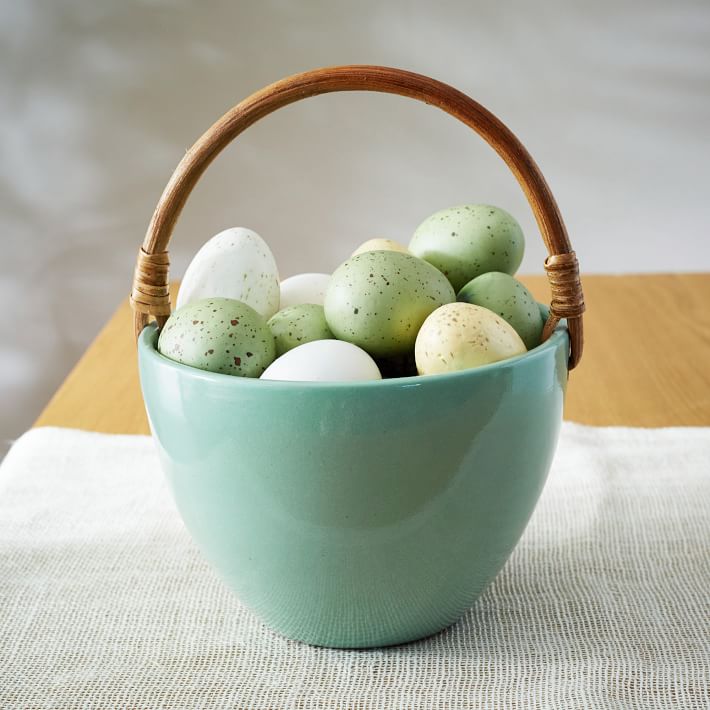 For an aged look that's irresistibly refreshing, fill your basket with these Verdigris Eggs from Terrain, crafted from iron and beautifully finished in shades of vibrant turquoise. You just might want to leave these on display throughout the spring!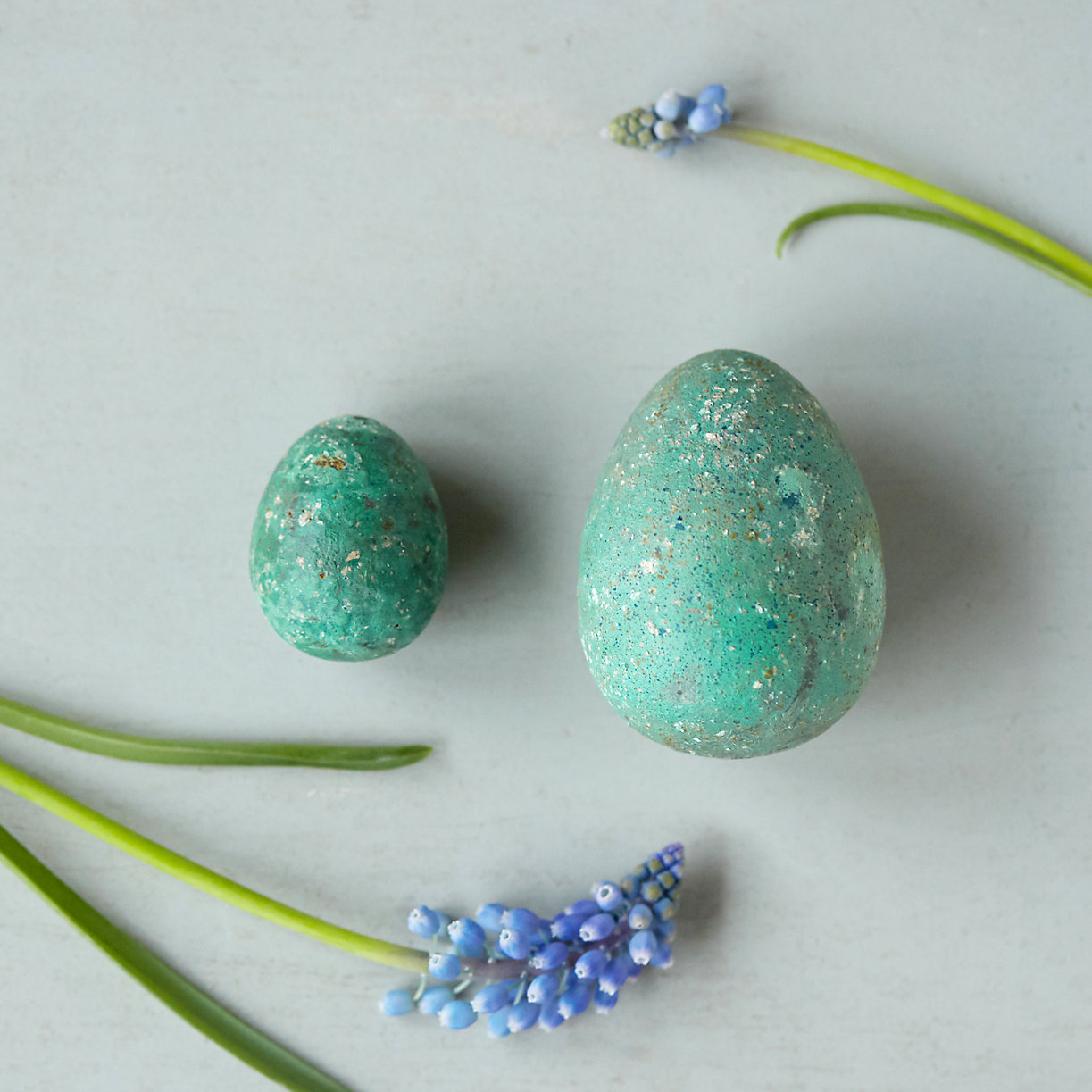 Welcoming Guests with Trendy Flair
Aqua isn't the only color making a splash this season. There's plenty of pink to go around! Welcome your guests with this Larkspur Garden Wreath from Terrain, which includes dried and preserved floral elements that make the piece long-lasting: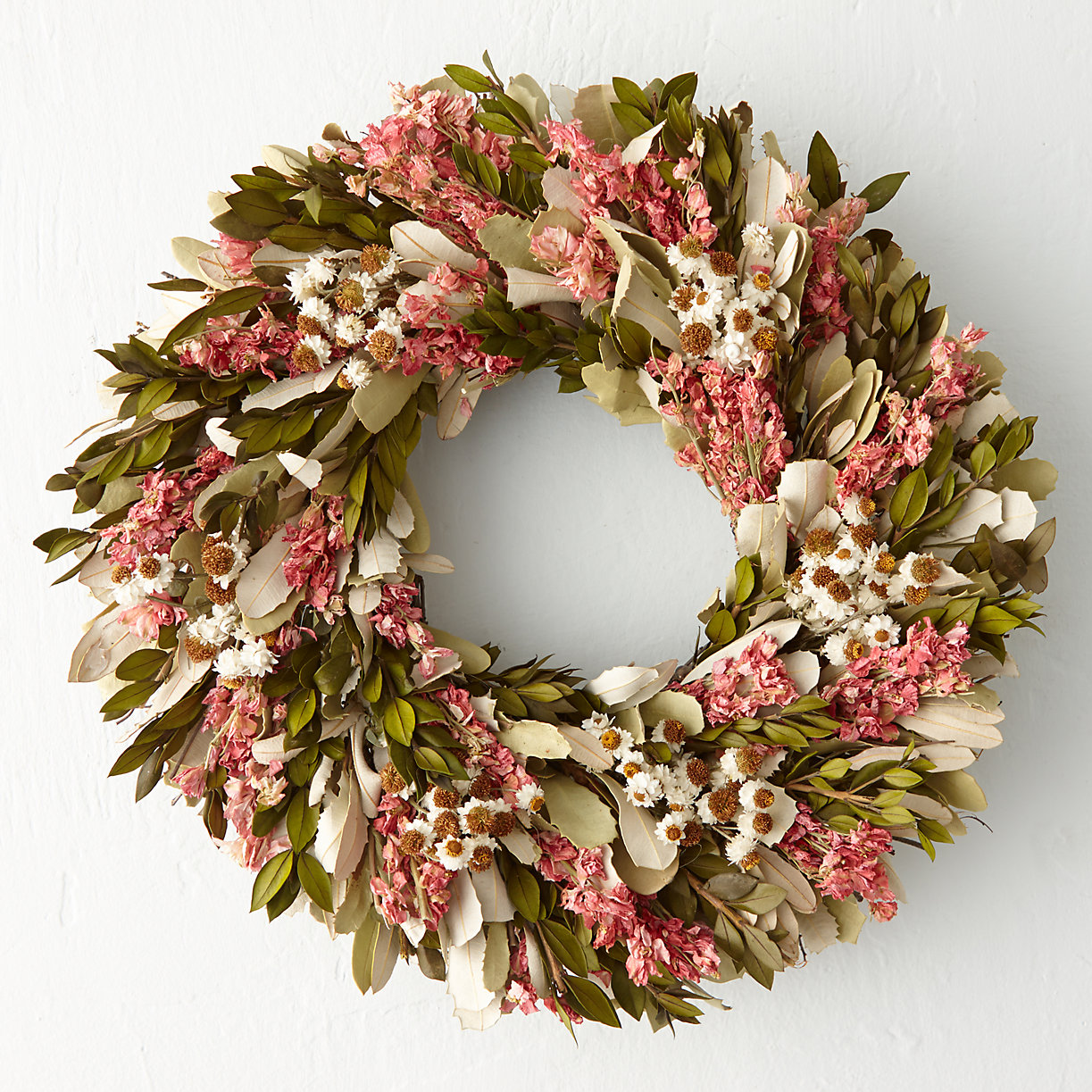 Floral statements have experienced a revival, thanks to today's top design blogs. Another trend that's going strong and likely here to stay: DIY party favors. While these Surprise Carrots by Meri Meri from Anthropologie look homemade, it's good to know you can purchase your favors if you don't have time to create carrot replicas and fill them with paper and plastic prizes!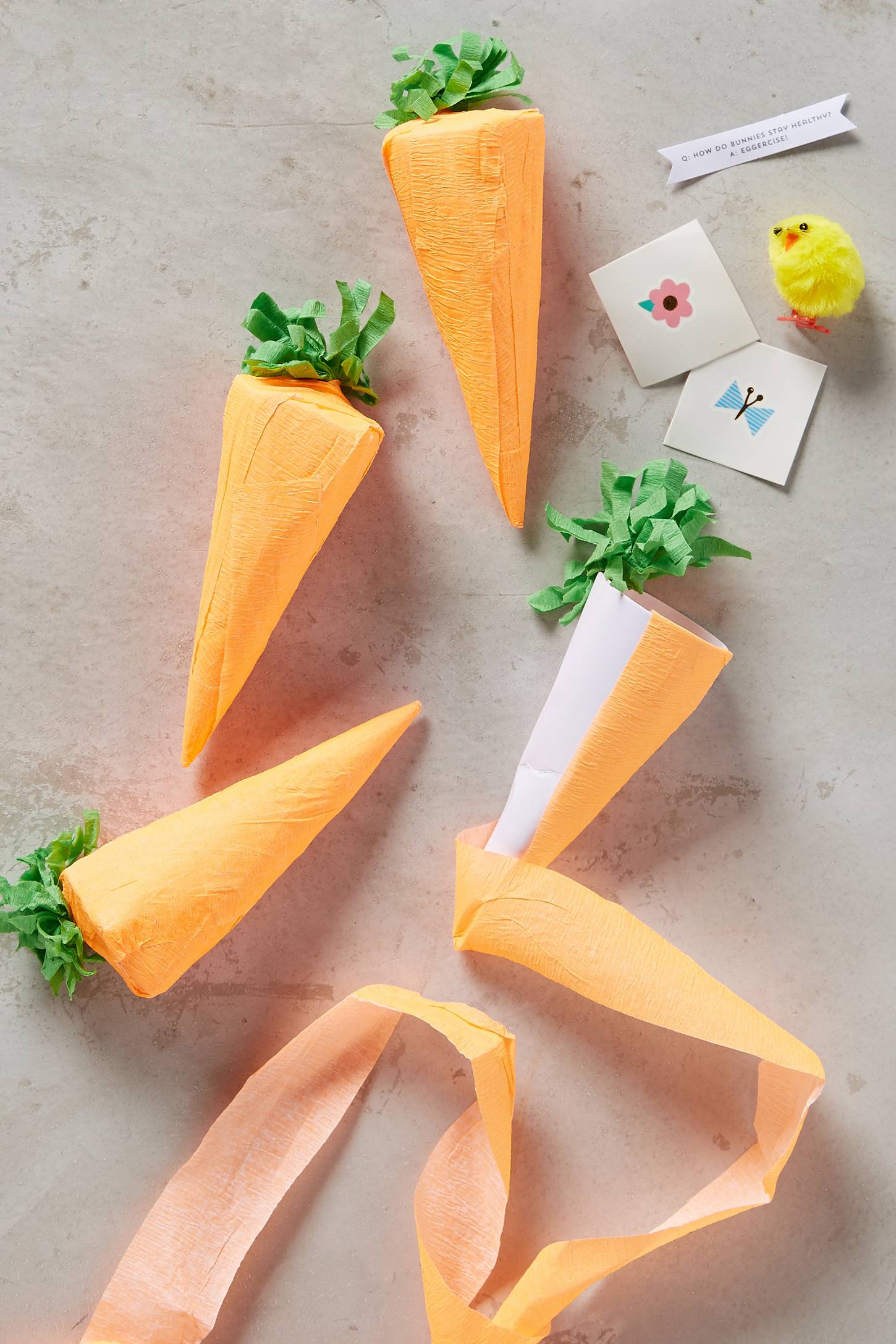 Here's anothe dash of pink, this time in the form of a Well-Wrinkled Linen Napkin from Terrain. If there's ever a time to introduce pink to your tabletop, it's now!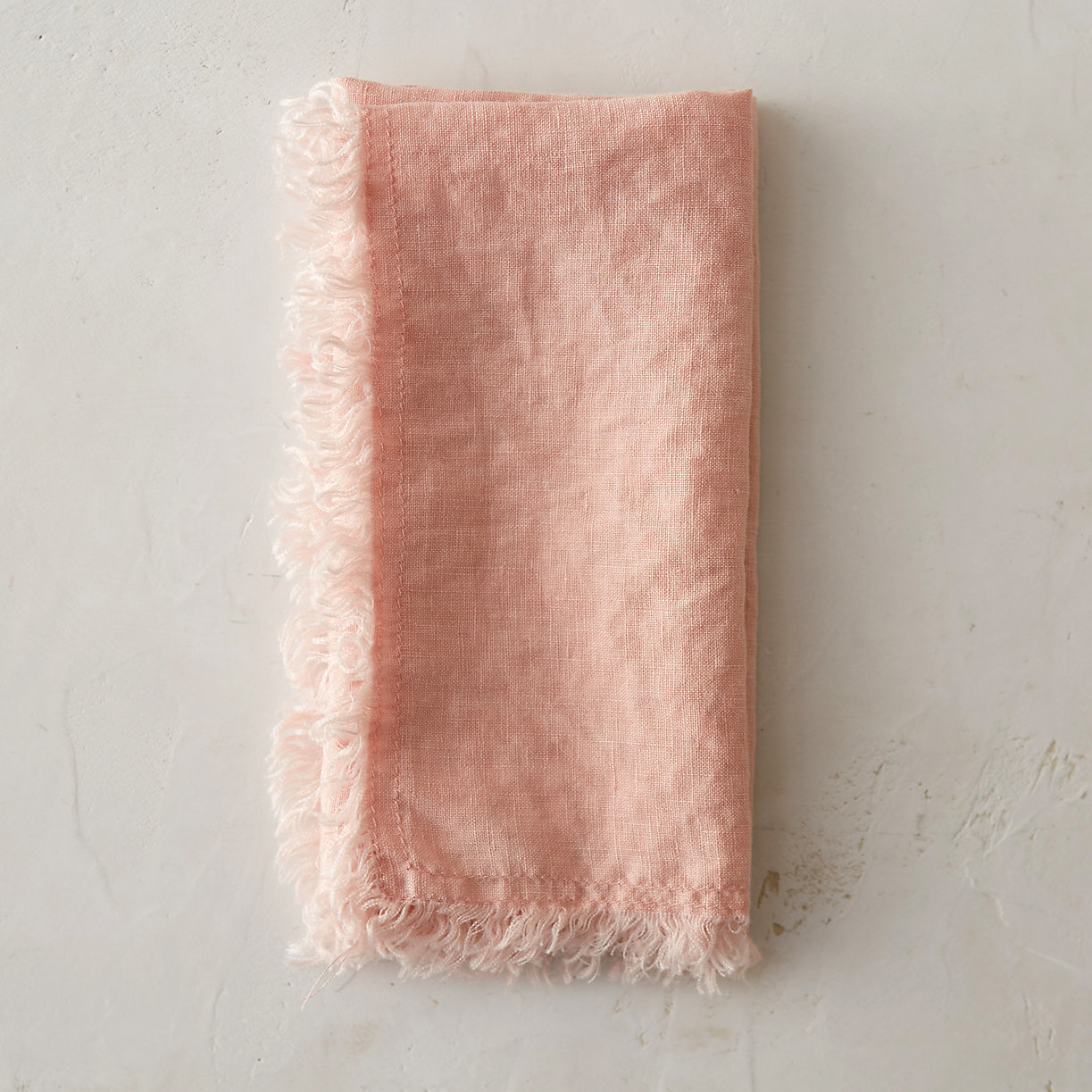 Abstract art is making a splash on canvases and textiles. Blurred edges, watercolor effects and simple forms reign, and these Easter Eggs Tea Towels from West Elm perfectly illustrate the popular style: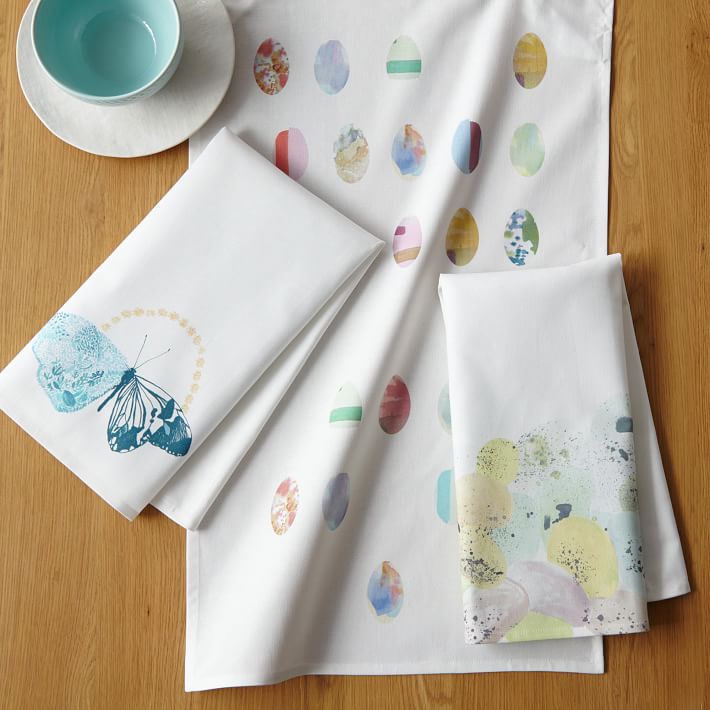 We hope you've enjoyed today's mix of Easter and spring finds. Are you planning your Easter meal? It's fun to start early so you can truly enjoy the process. Stay tuned for more Easter tips in March…