Every house demands something different when it comes to design and decorating choices that bring out its very best. In case of the 6House that was completely renovated and given a modern, new interior by Zooco Estudio, it is a double-height living area with bookshelves that reach the top floor that make the biggest impact and give its interior new meaning. The bookshelves create a dynamic and striking backdrop in a residence where much of the interior is just covered in white and wood. With herringbone pattern oak floor and white walls, every room embraces a cheerful modern style where color is used sporadically.
The living area with its central, double-height void does much more than just add visual space to the lowest level of the house. It creates a seamless connectivity between the different levels, allows for easy transition of space and style and also ensures light flows into the living area without any hindrance. There is space for the television set between all those bookshelves in the living room even as the décor is kept simple, elegant and understated.
In the kitchen, space is maximized with a central island that hides away he unused kitchenware while white shelves and countertops add contrast to the woodsy setting. A breezy and modern transformation that meets the urbane lifestyle of its owners! [Photography: Imagen Subliminal]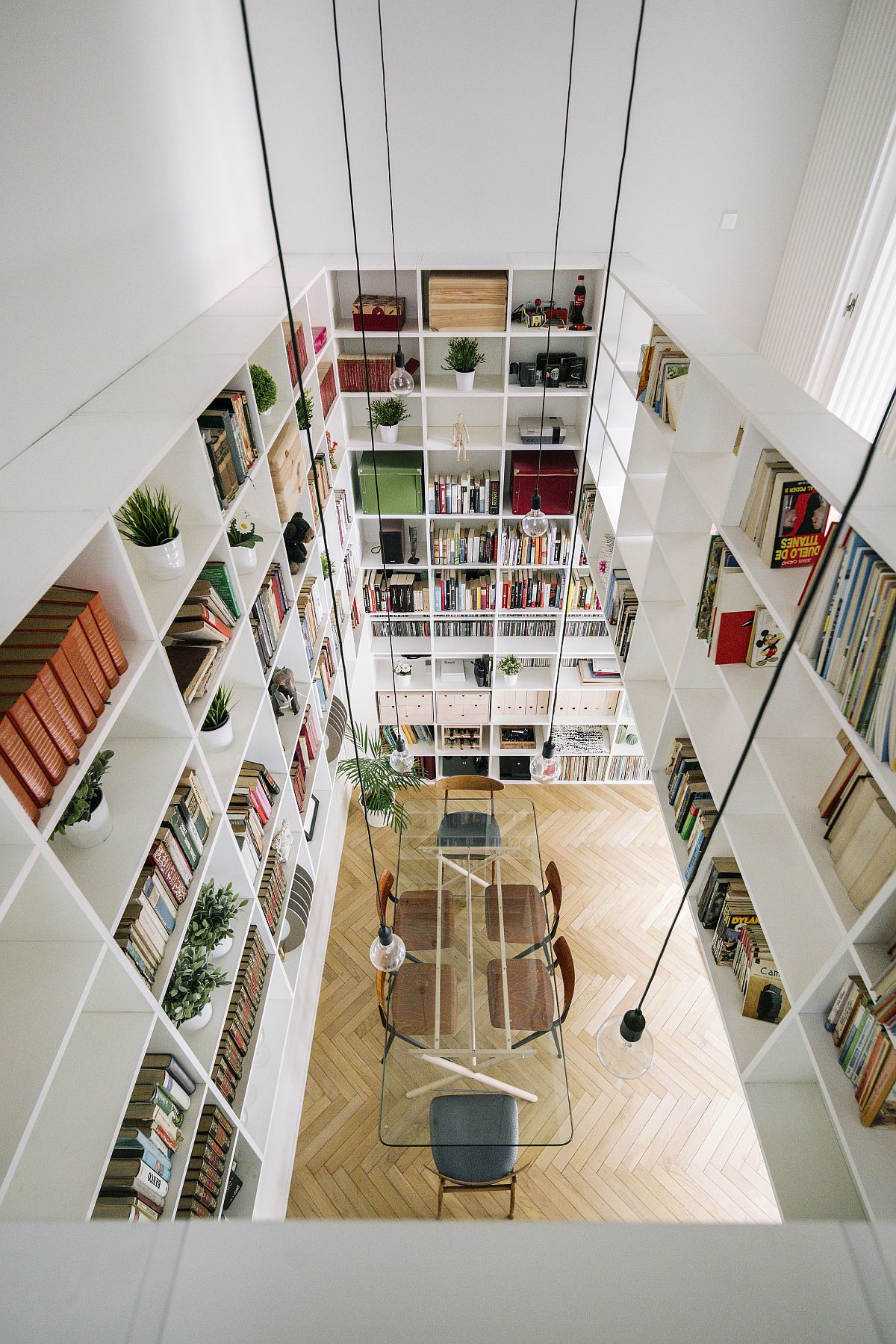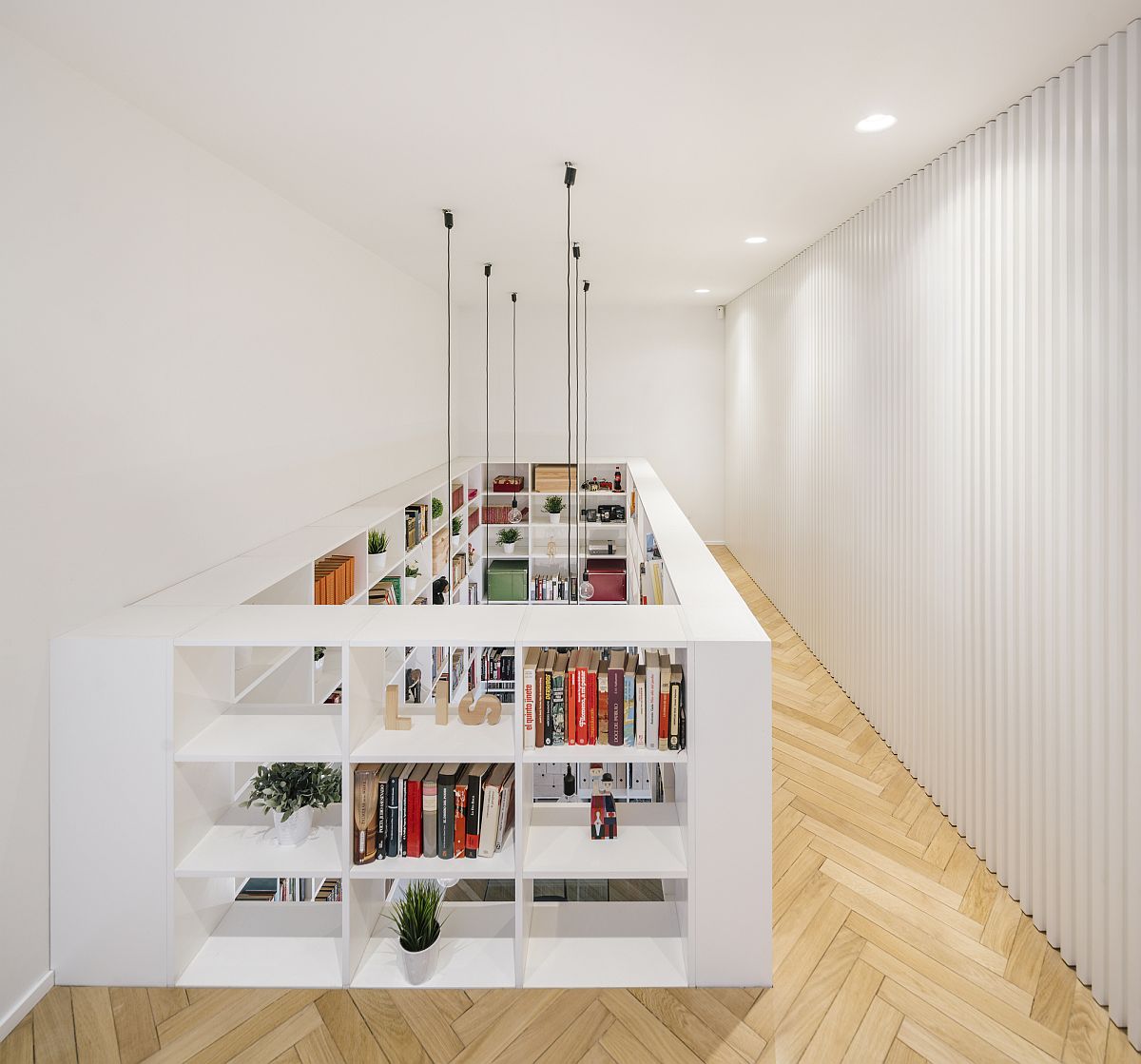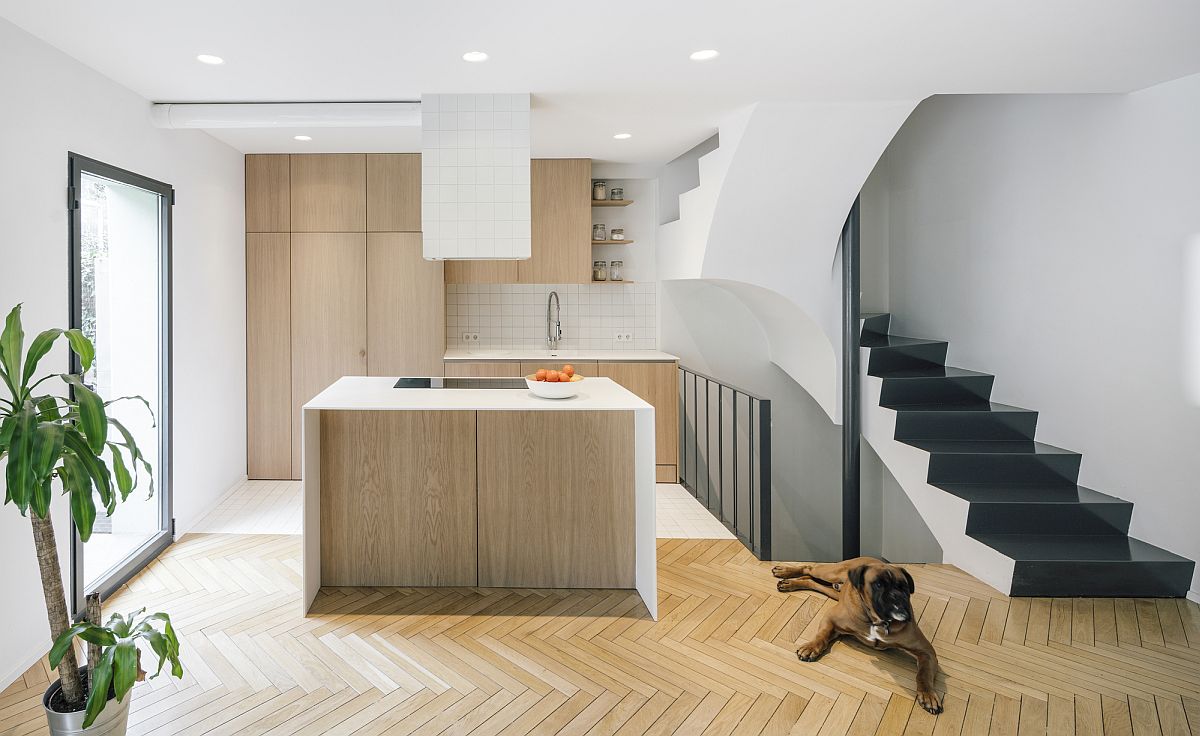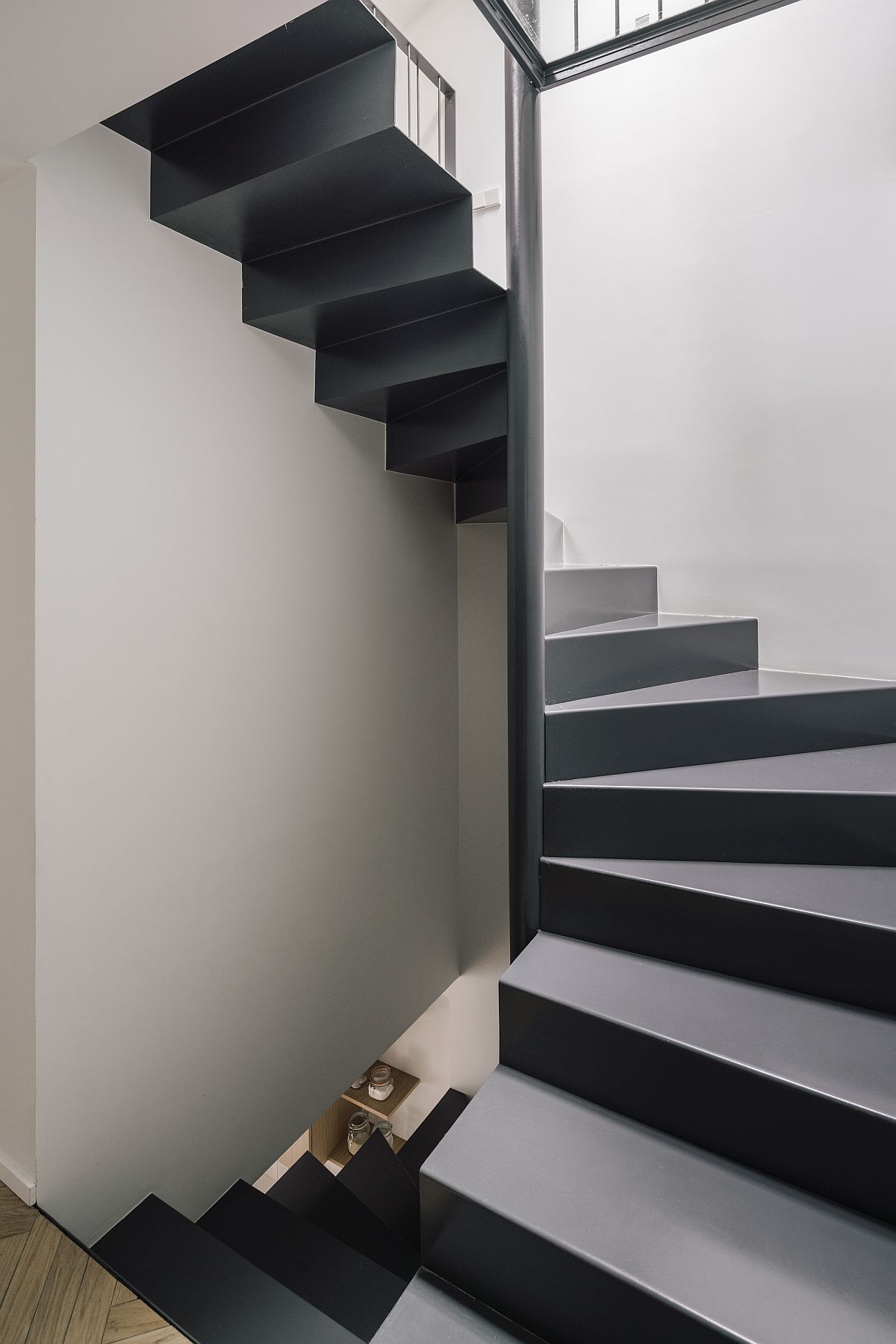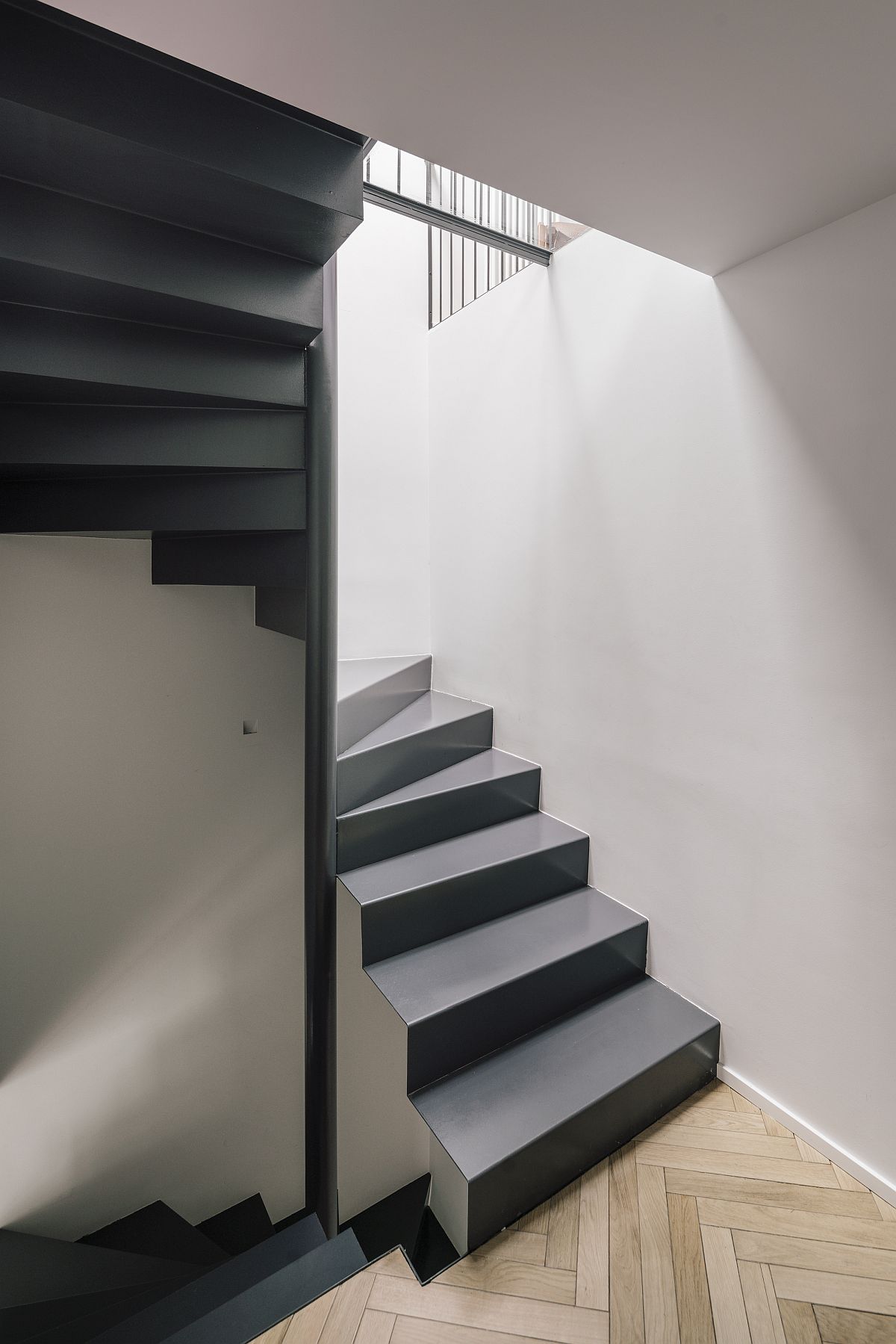 As a unifying element, a shelf rises colonizing both living and lobby spaces. This way we integrate aesthetic and functionality in one single element. The first stairway stretch is a solid, lifted volume in contrast with the second stretch that develops into a corrugated metal sheet that fold generating the steps.