There are plenty of things we worry about when it comes to decorating our home. Color scheme, accent additions, décor choices, accessories, drapes – it is all about creating a comfortable and picture-perfect home. Of course, there are times when easily look past the little details as we fixate on the large aspects of interior design. One such key aspect is undoubtedly clocks. They seem like such an organic part of our homes. They are just there, constantly on the move; never ever demanding too much even as rest of the room gets a fresh upgrade over time. The faithful clock keeps going and you only realize its true value when you stay at a hotel and look around to not find one conveniently telling you what time it is!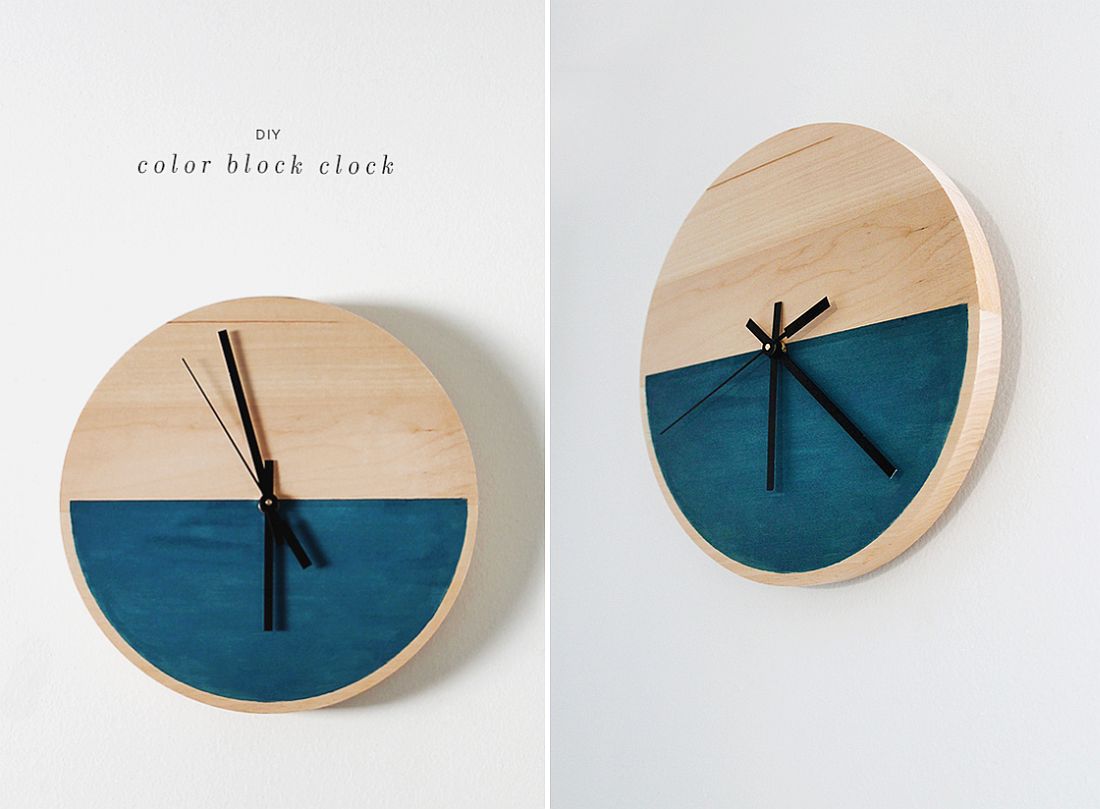 In a world dominated by smart devices, the lovely wall clock is still as useful and elegant as ever. And there are ways in which you can switch between your clocks without splurging a fortune. Yup, it is time for some great DIY ideas that help you in crafting exactly the clock you need. Some are stylish and trendy while others tell the world things you love and adore. Then there are those that help with putting the old and discarded to good use. Here is a look at the best DIY clocks around –
Chic and Trendy DIY Wall Clocks
It is the season to be jolly and it is also the season to fall in love with bold geometric patterns that bring something different to the contemporary interior. The DIY triangular wall clock is a great example of this. It is understated, chic and yet offers something different in terms of its silhouette without moving away from the neutral color scheme of the room. A bit brighter (if you want it to be), but even more exquisite is the Hexagonal DIY wall clock. With the six-sided polygon becoming a hot trend in the world of decorating in 2017, this is indeed the easiest way to usher in some hexagonal panache.
RELATED: Custom Stepped Bookshelves Steal the Spotlight Inside This Posh Paris Home!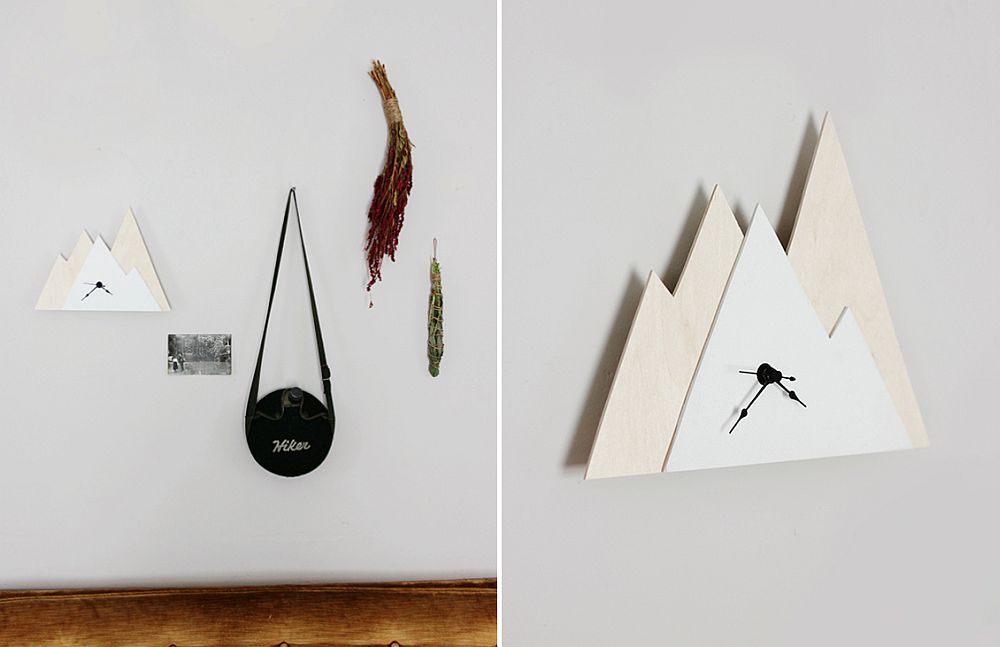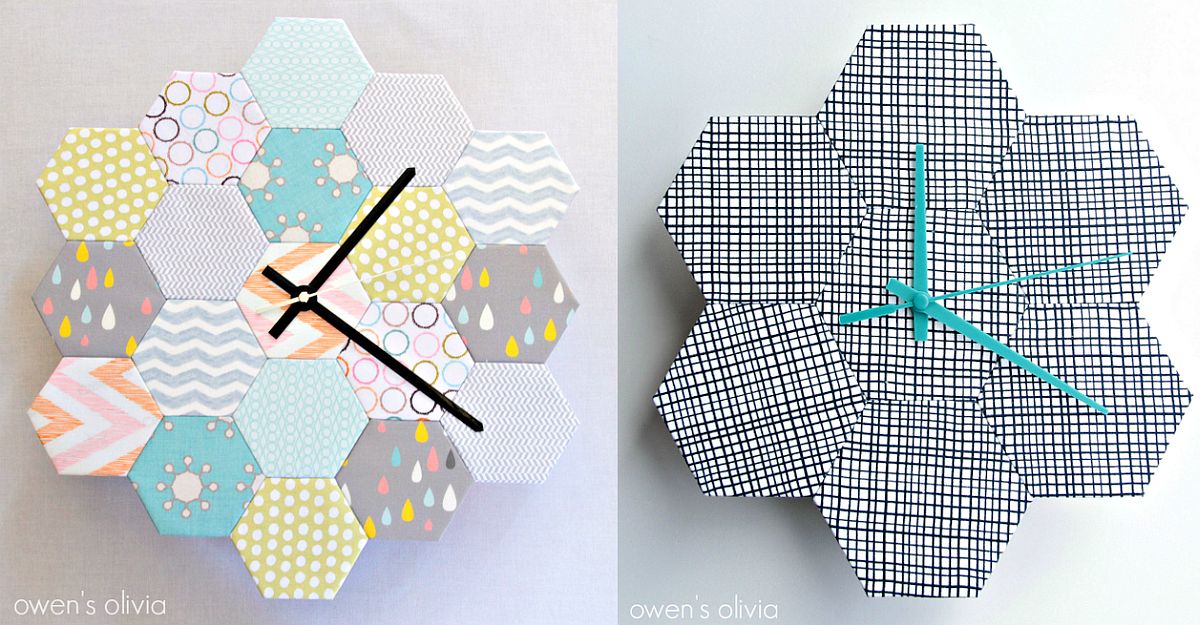 With the DIY marble wall clock, it is all about minimalism as it almost seems to blend into the backdrop ever so effortlessly. Brit+Co also offer another version of chic DIY wall clock that is far less minimal and brings much more of a colorful zest to your home. No matter which of the two you love more, we suggest you try out both as they are that simple!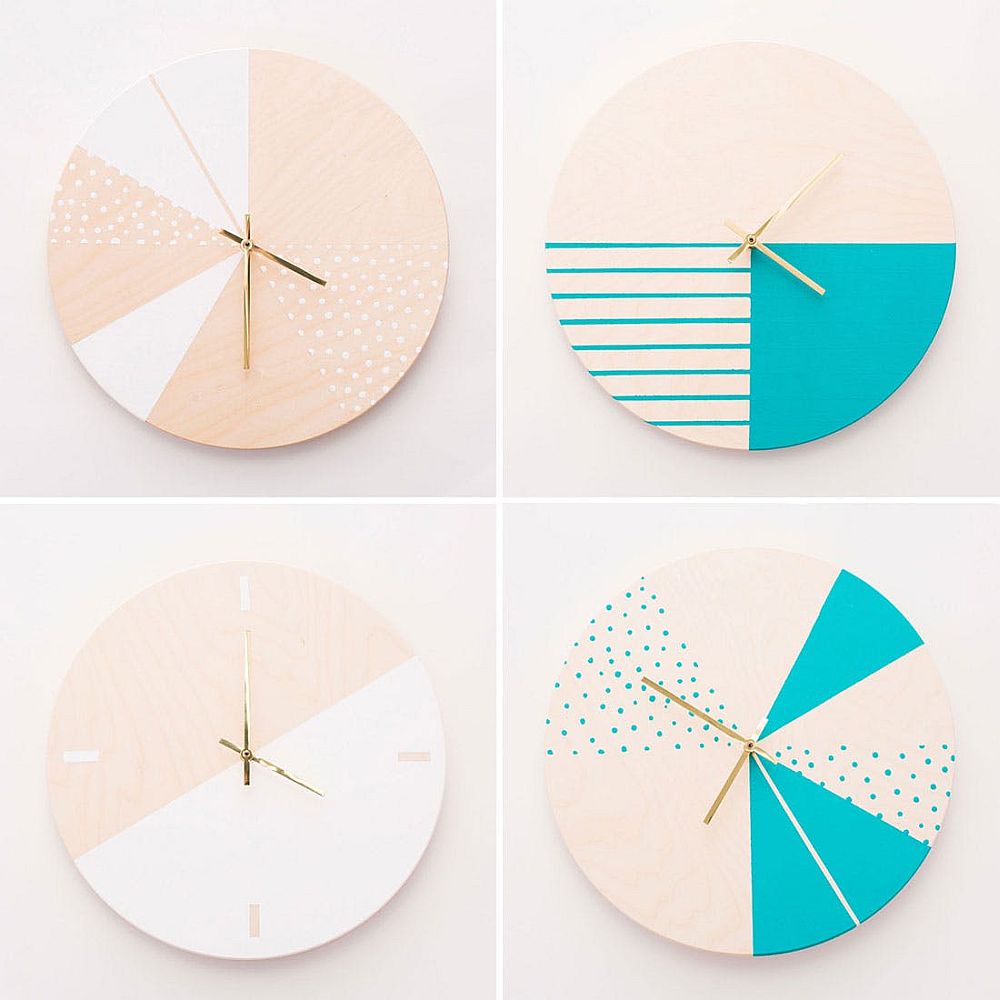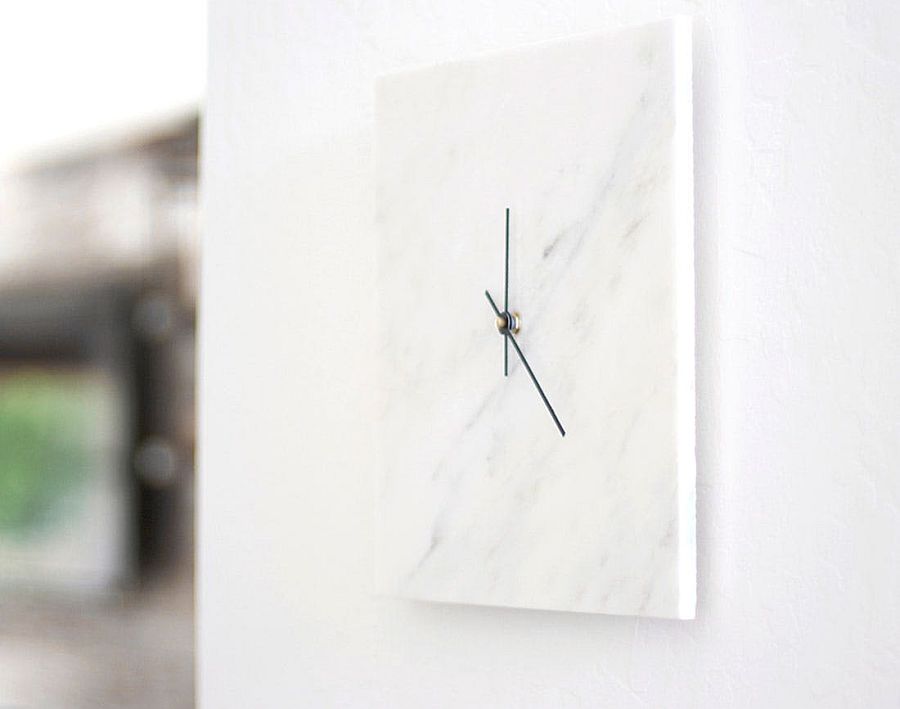 Showcase your Fandom
Who says you need to always follow the trend when it comes to decorating your home? Maybe you want a wall clock that is quirky, a touch different and showcase your personality perfectly. For those crafters who do not need a step-by-step guide, there are plenty of cool ideas on etsy that you can easily replicate – from Star Wars themed wall clocks to those that use an old vinyl and your favorite rock band logo. These are super-easy to recreate once you have a clock kit and take very little time. Another idea that should bring out the child in you is the LEGO wall clock – perfect for the kids' room or even the man cave!
RELATED: Stylish And Dynamic Wall Clocks Add Minimalist Appeal To Your Interior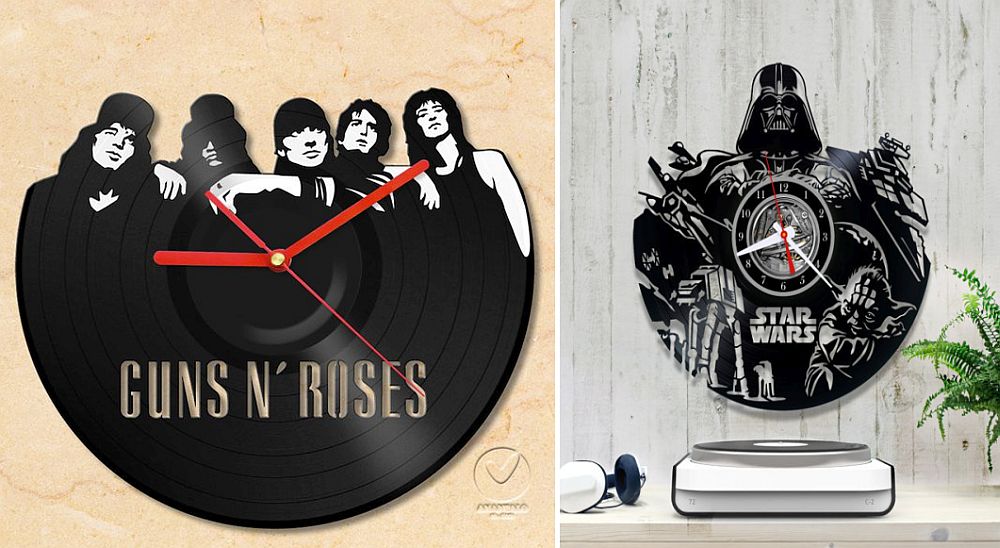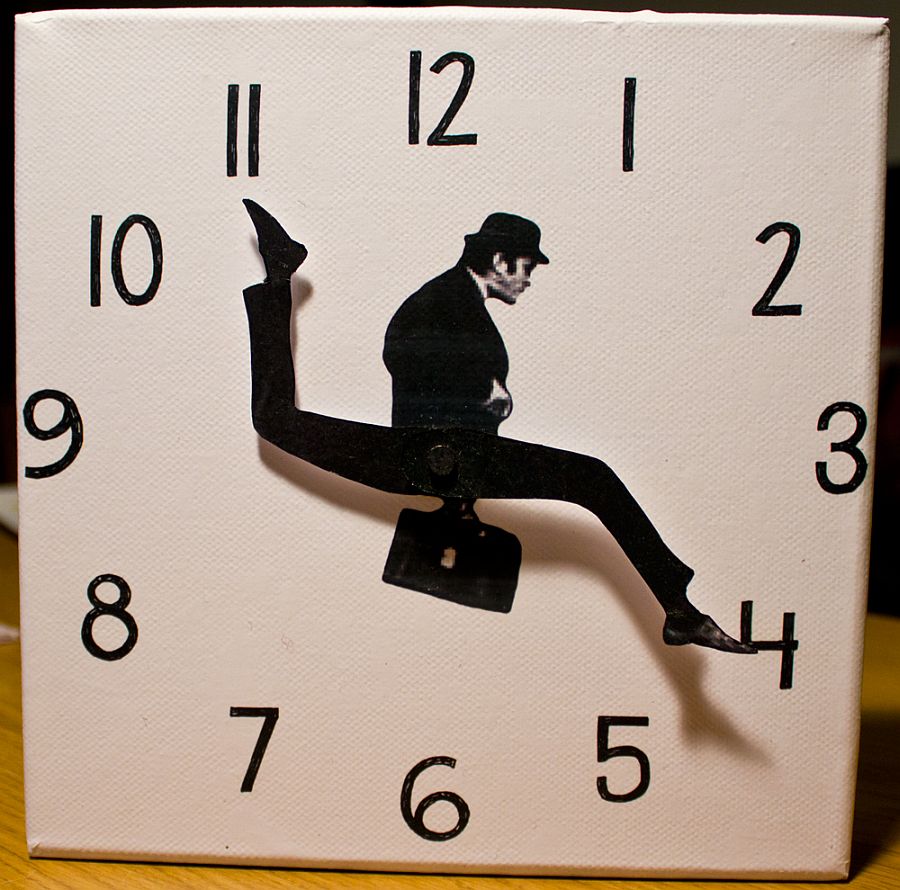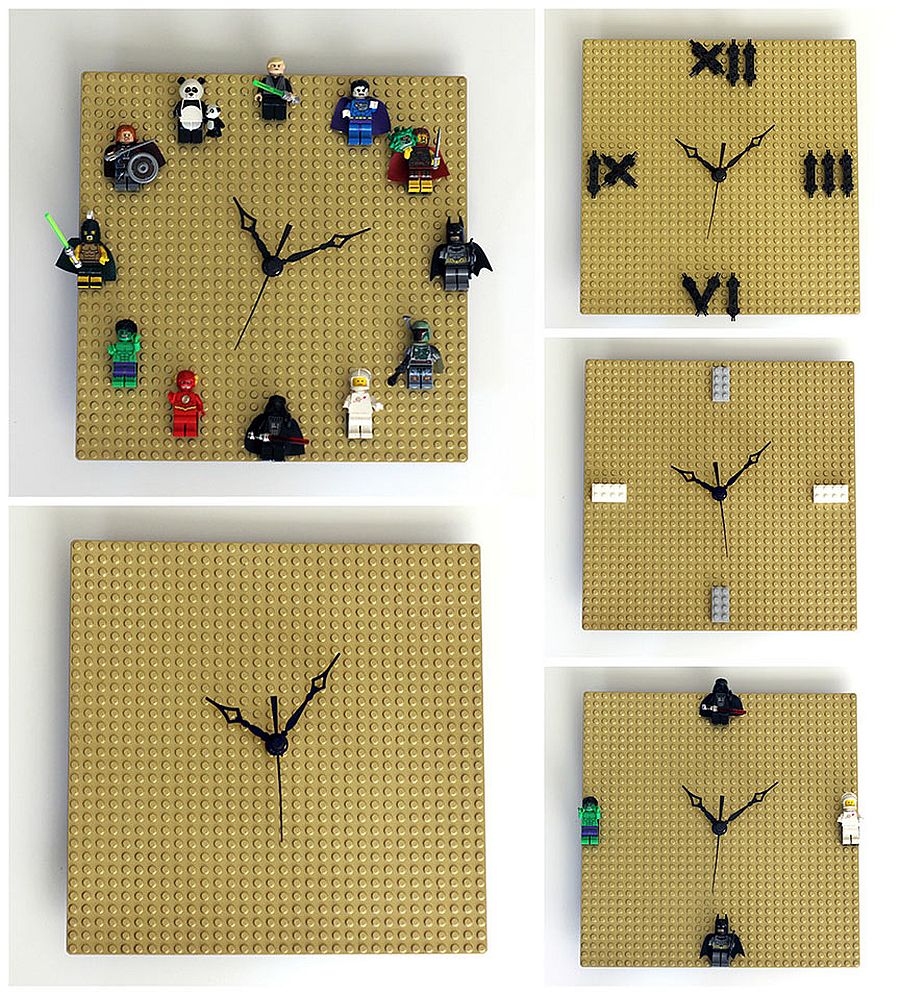 Upcycled DIY Wall Clocks
Give us something old and we will always find a way to turn into something useful. Literally nothing is useless when it comes to creative DIY projects! Even an old bicycle rim can be transformed into a dashing wall clock and it sure looks like a perfect fit for industrial style spaces. The DIY cutting board clock can be replicated using a wide range of different materials and you also can pick a silhouette that you love. Whether it is old tile pieces being turned into a clock or a vivacious masterpieces that uses color samples, you can rest assured that these clocks provide plenty of visual pizazz.
RELATED: Striking Wall Clocks Can Give Your Home a Timeless and Dynamic Allure