How were your fun-filled Christmas weekend and a busy Boxing Day filled with plenty of activity? Maybe you are still enjoying a week-long vacation and just taking it slow as you get ready for the next big bash – the New Year extravaganza! Let's face it; life does come to a screeching halt this time of the year and it is definitely a welcome change of pace. But for those who do need to host a New Year Party, the next few days will be just as busy as the last few. That means organizing, planning, baking, cooking and decorating. We are here to make it a lot less stressful and far easier with DIY New Year's Eve party ideas that dazzle and delight.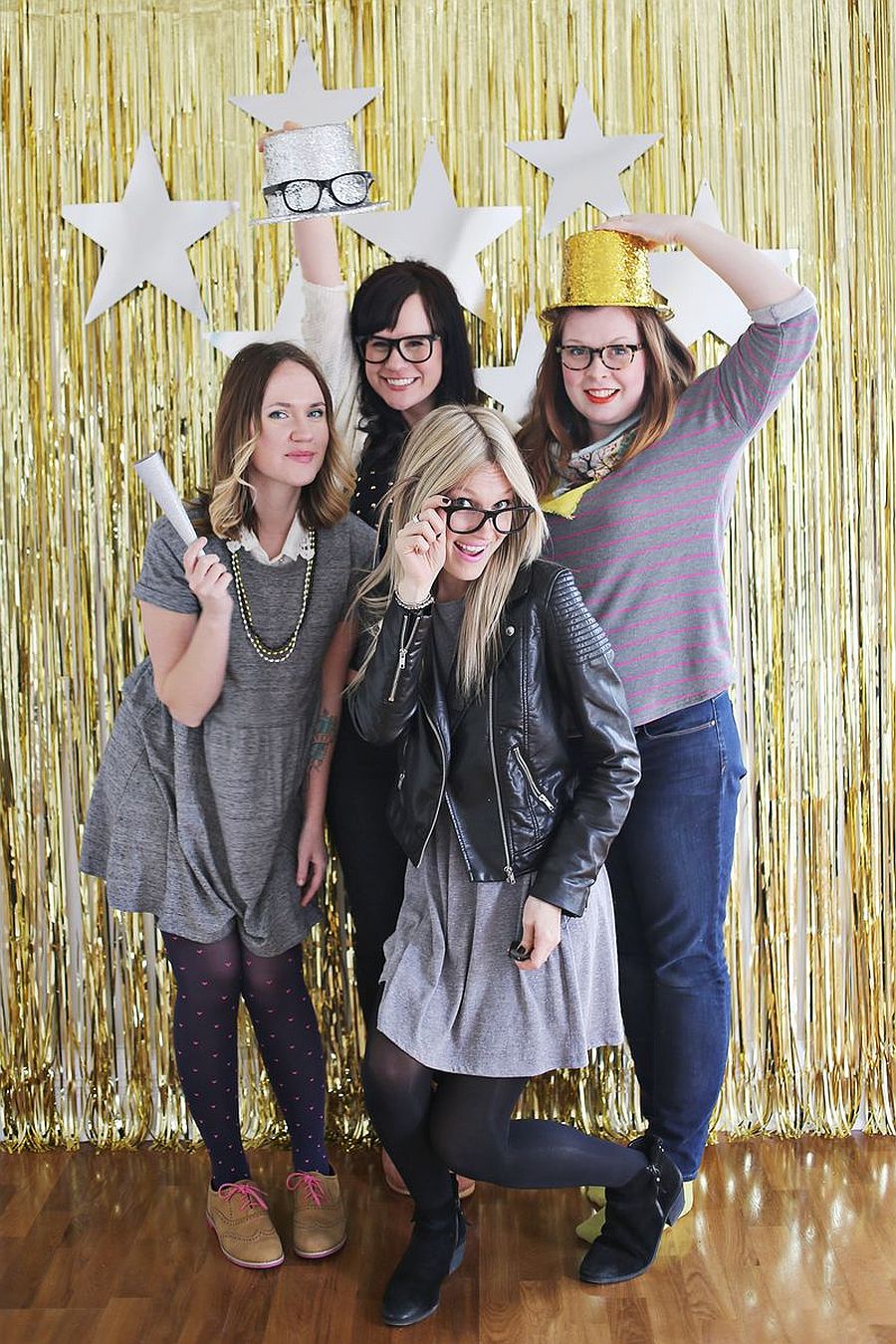 Planning for the New Year's Eve party can be taxing as you are basically rushing from one holiday to another. You do not have a couple of week's downtime and even the world outside seems to be 'vacationing on the beach' of sorts! It is easy New Year party ideas and decorating themes that come to your aid here. Most of the ones featured today take very little time and effort to craft and you will not need to dedicate your entire day to get your home party-ready. Dig in and get started –
New Year's Eve Party Decorating Themes
The first thing to think about when you plan for your New Year's Eve party is the theme and backdrop. If you do not have one already, then you need to undoubtedly start moving fast! Fringe Garlands DIY Idea is both simple and allows you to combine two different colors to create a vivacious backdrop that also feels chic. It takes very little time to create and you can fill an entire room with colorful zest without trying too hard. Another hot and trendy color scheme is pink and gold and feel free to also throw in a bit of silver to spice it up!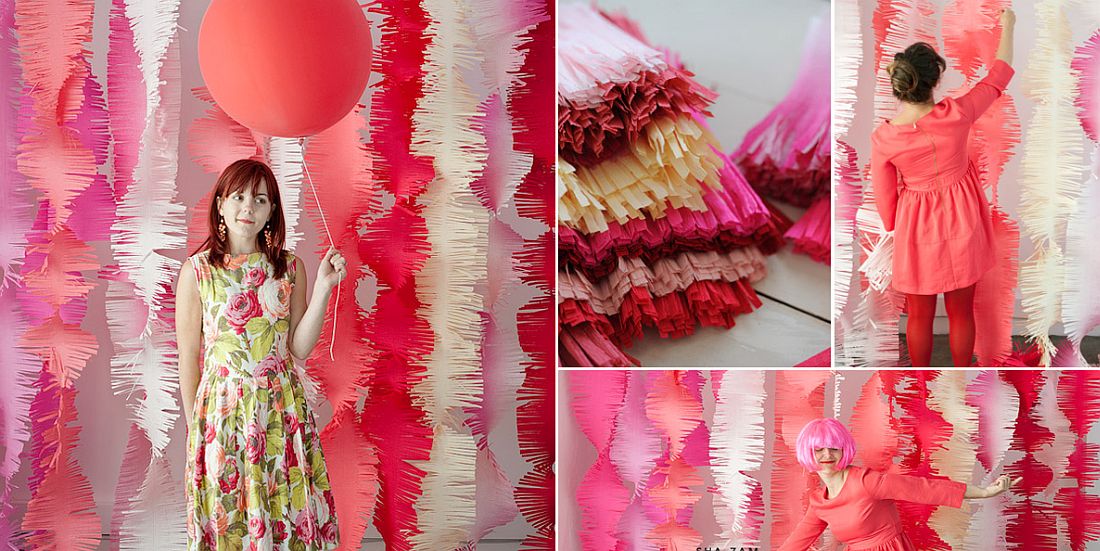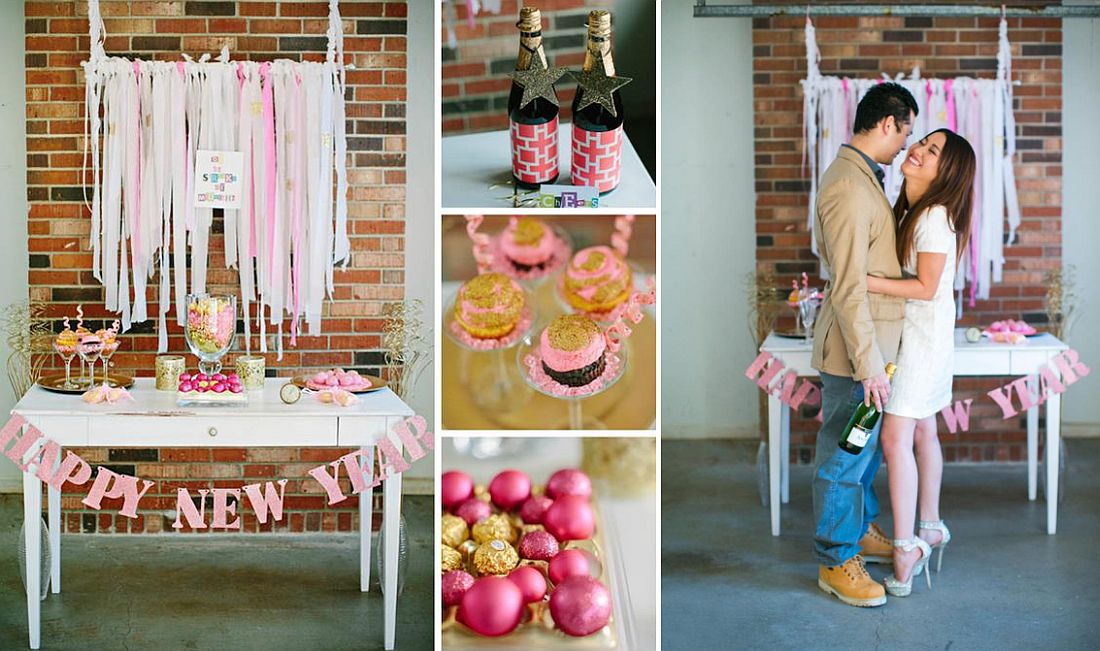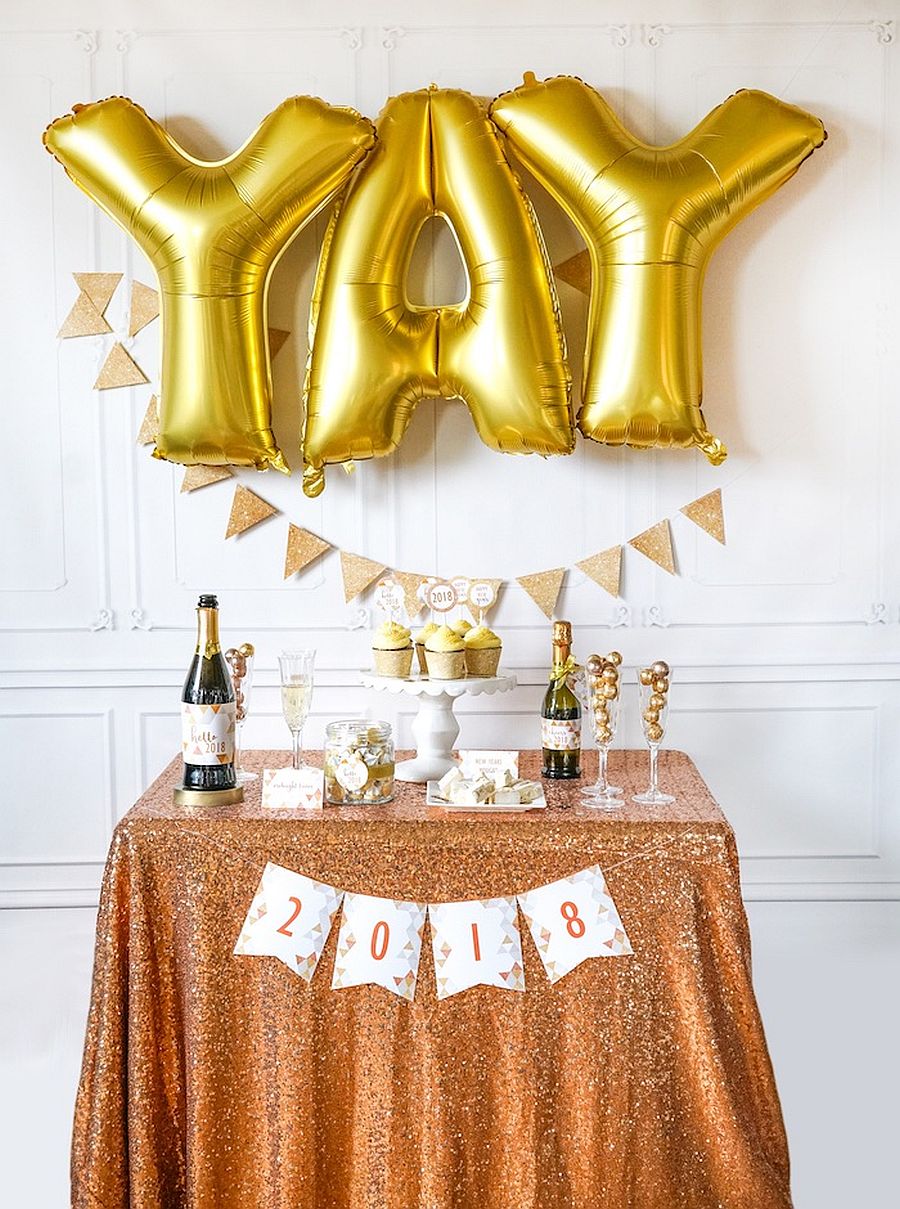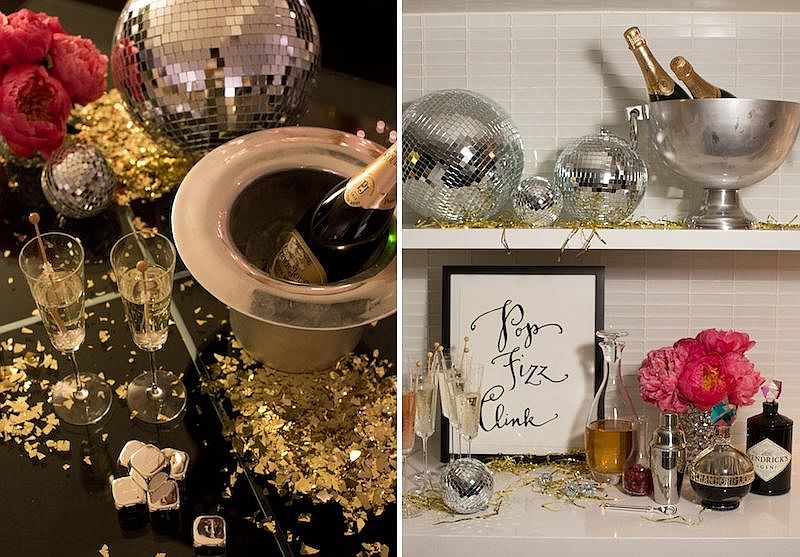 Another easy way to create a gorgeous backdrop for your big party at midnight on New Year's Eve is by filling it with balloons. Instead of buying balloons in bright colors and tacky hues, opt for something classier and elegant and with a common color palette. Striking gold balloons set against a plain, white backdrop make a big visual impact while the Hanging Bubbly Ball Decorations also bring in a hint of textural contrast. When all else fails, you can always turn to the tried and tested disco ball for help!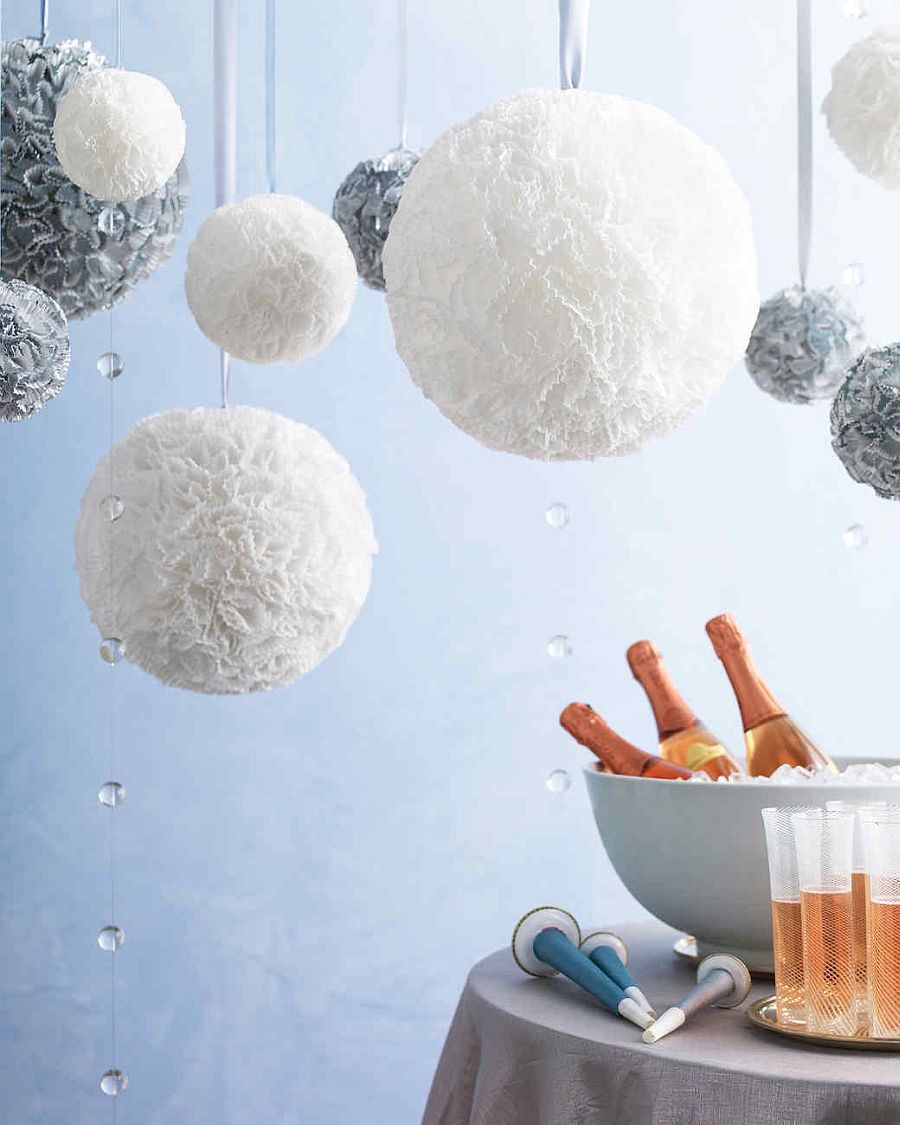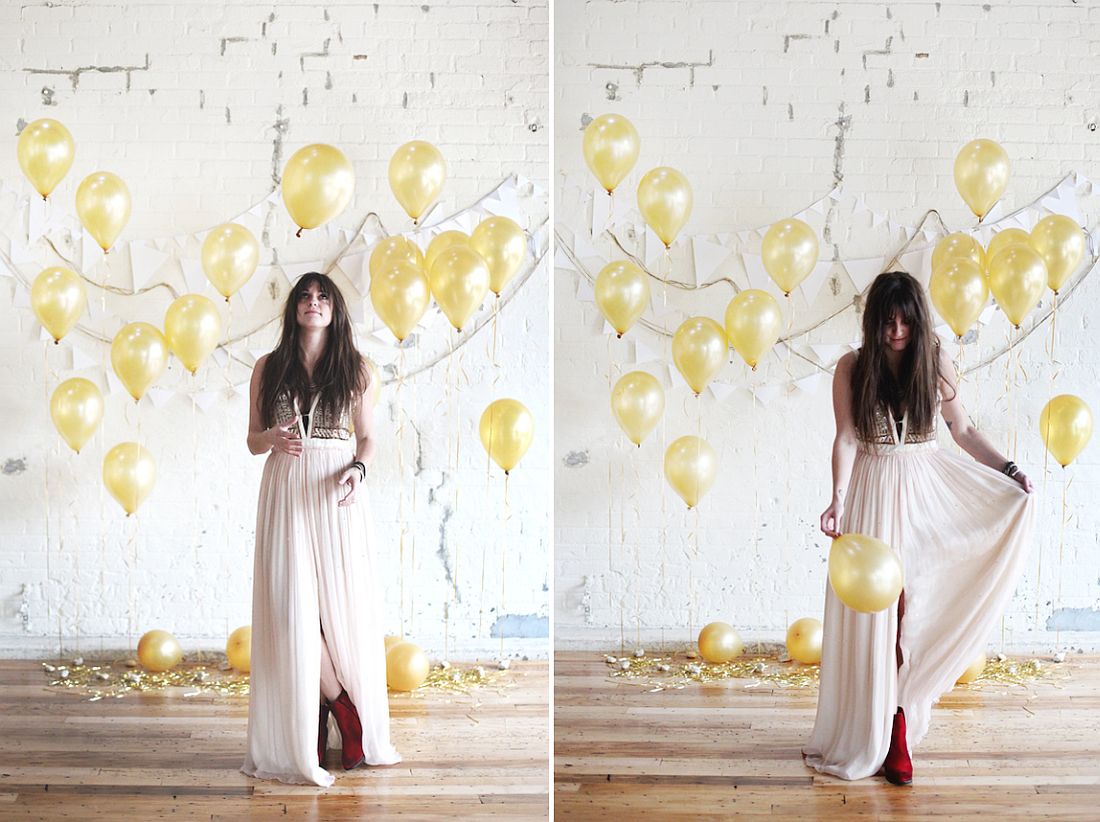 Party Food and Drink Options
From the background for the party, we move on to fun food and drink options. Yes, we normally do not delve into the culinary world and even today, we will refrain from sharing complicated recipes with you. But great food is also about great presentation and that is where a smashing idea like the Floral Ice Bucket comes in. It is sure to be the talk of the party and you will have plenty of opportunity to use it beyond the New Year festivities as well. A bit of gold never hurt things and it is in this spirit that we present the gold confetti adorned popcorn boxes and gold-dipped glasses. Of course, there are the Champagne jello shots, which make almost everything look and seem great!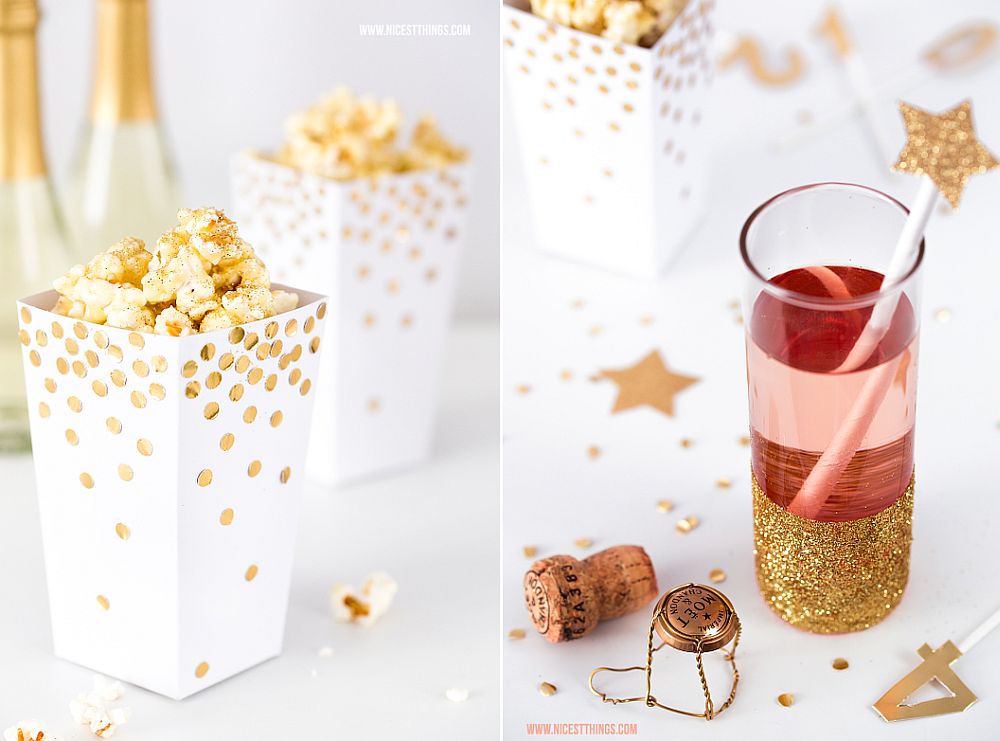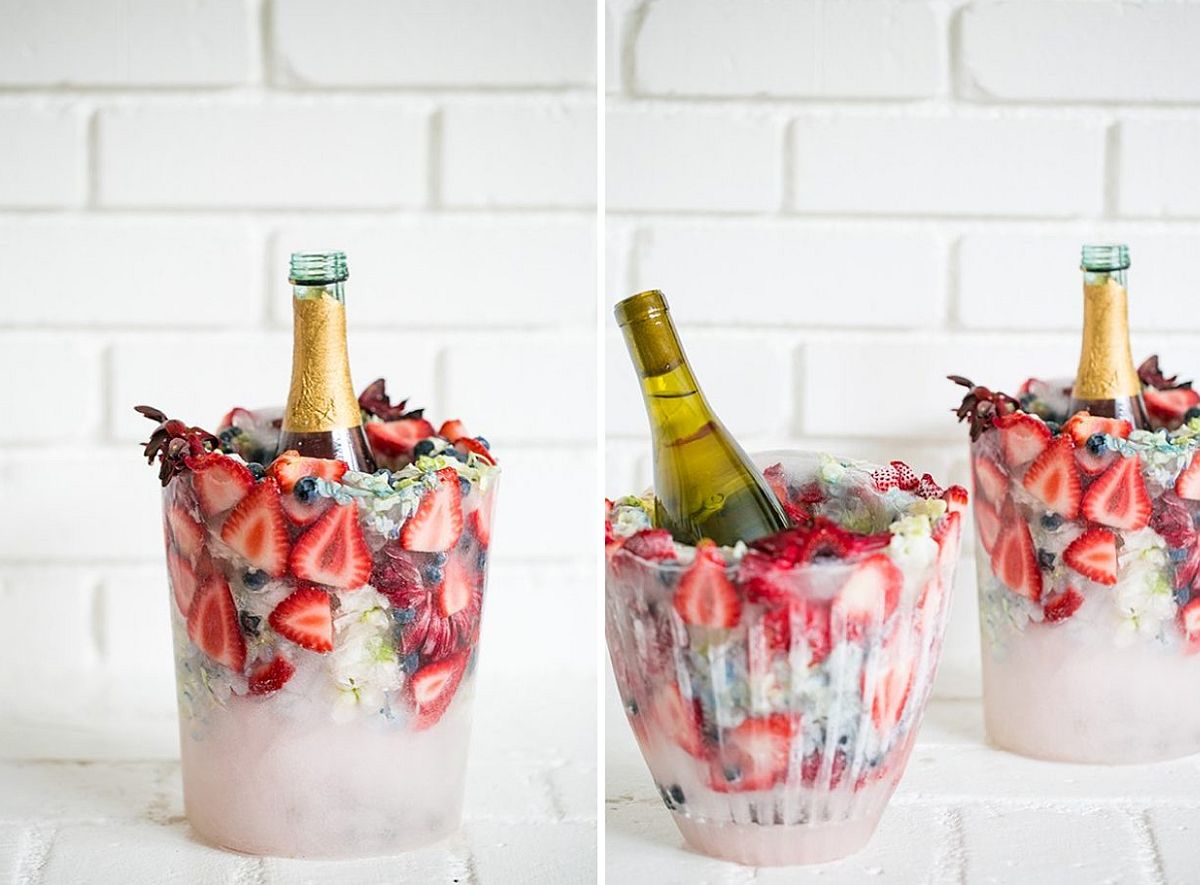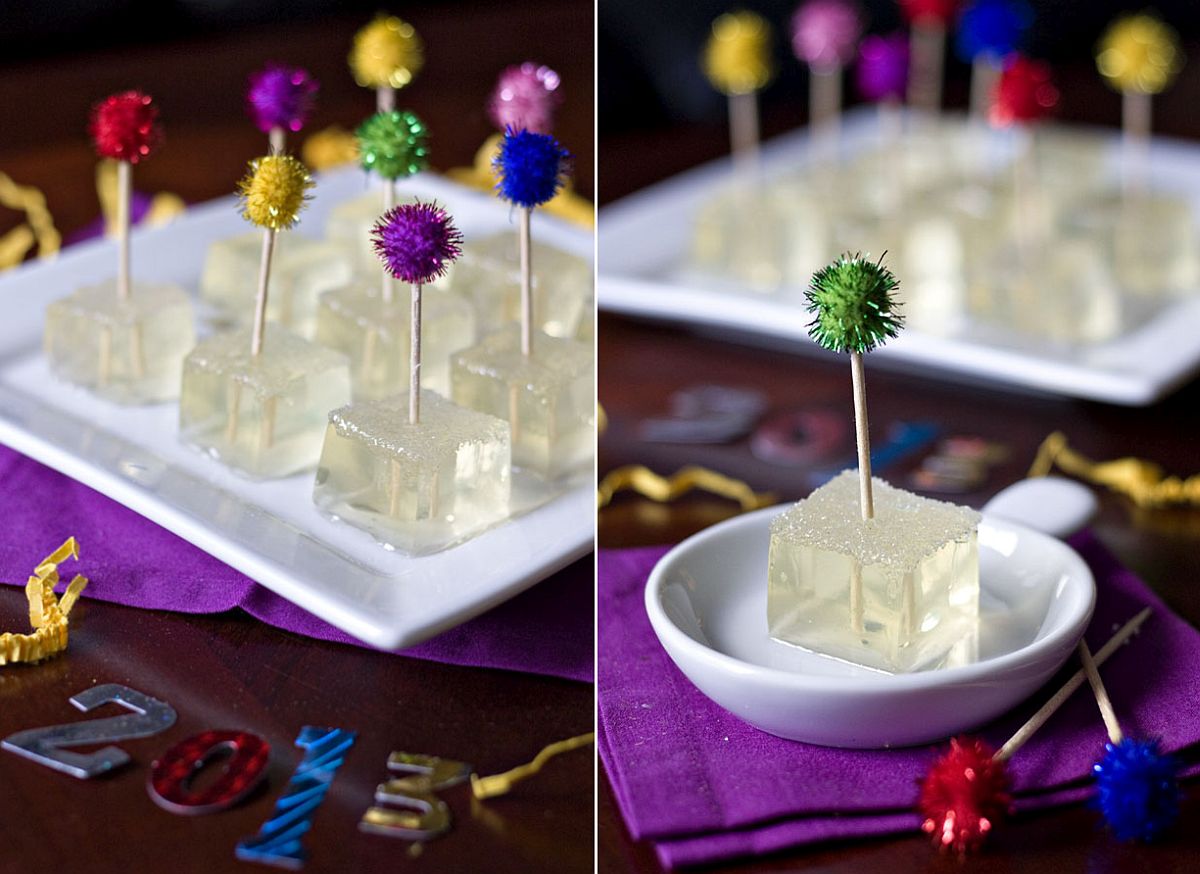 Party Confetti Crafts
This is without a shadow of a doubt out favorite part of New Year's Eve party crafting – everything and anything that involves confetti. The sparkle and glitter of confetti flying in the air and falling from the sky (or ceiling) is a big part of the New Year countdown. Whether it is on the Times Square or in the comfort of your own home, surrounded by family and friends, confetti is a must as you usher in the New Year. The giant Confetti wall offers a fun and stylish twist on the mundane while uber-large Confetti Balloons can fill the empty corners.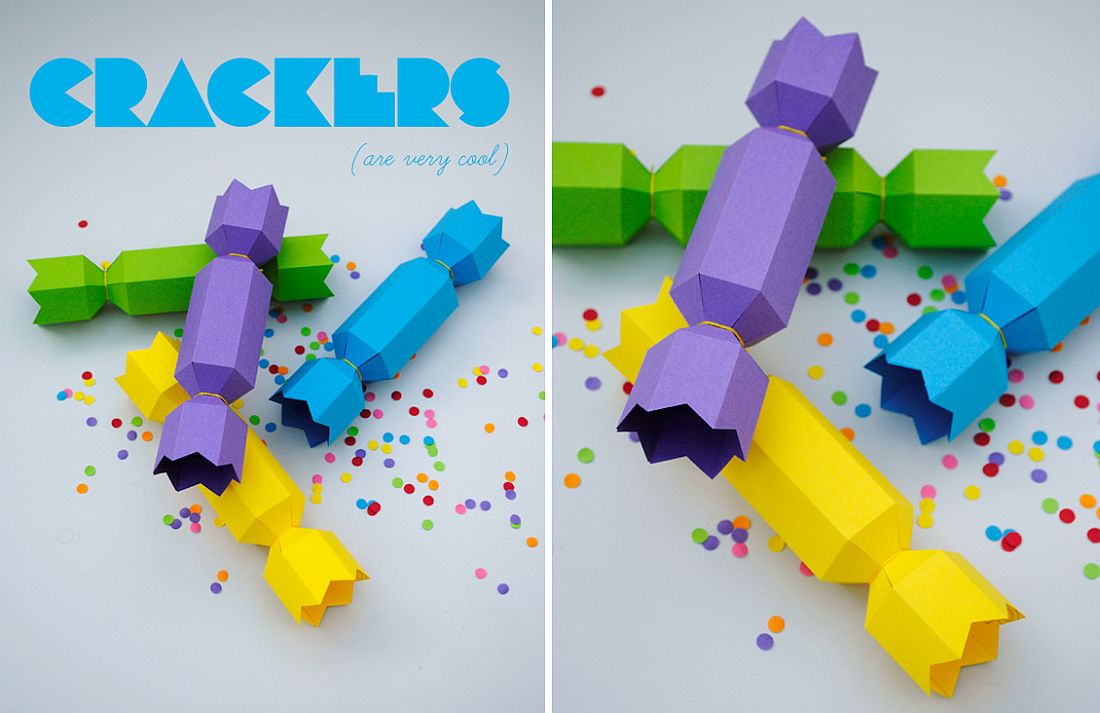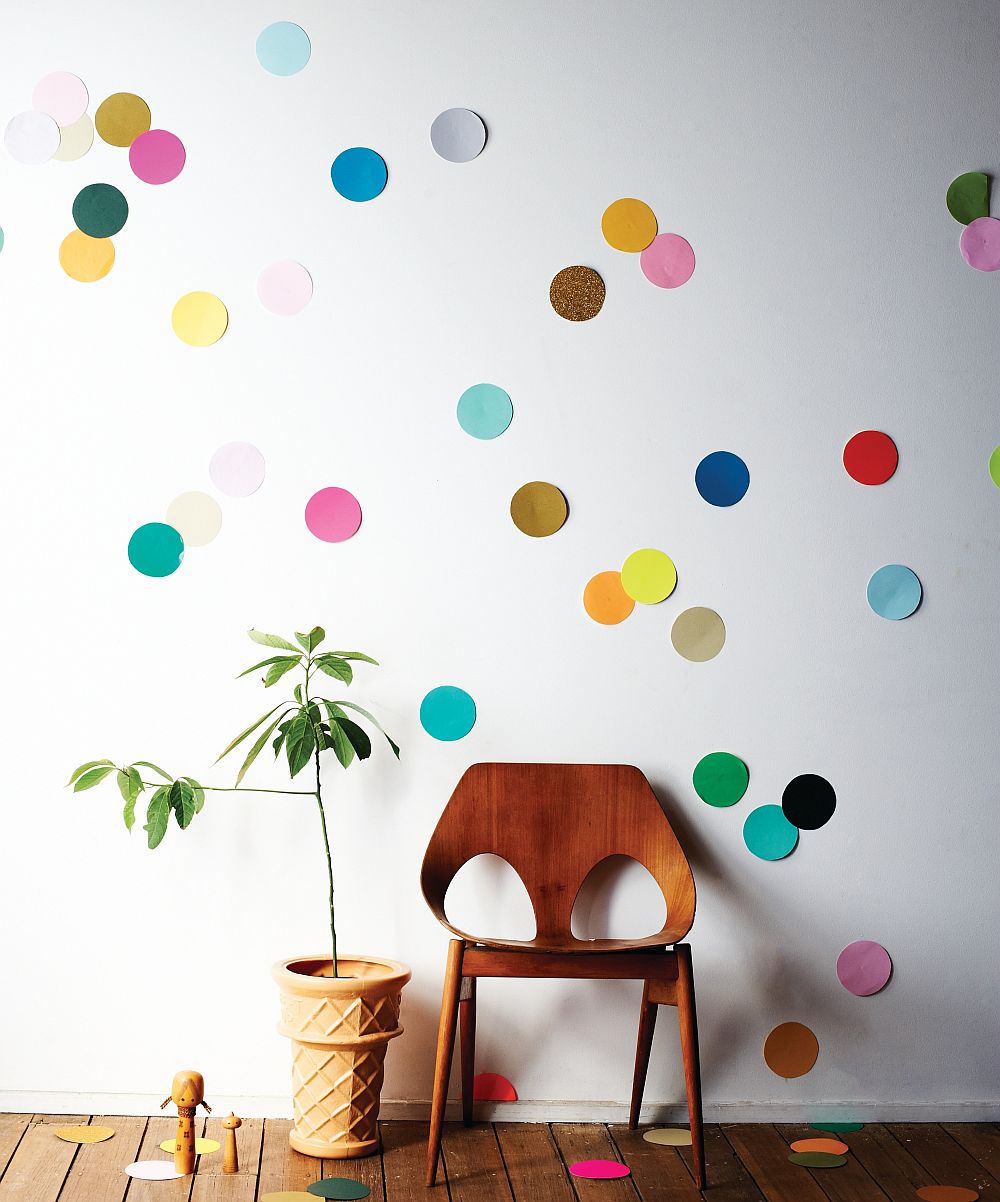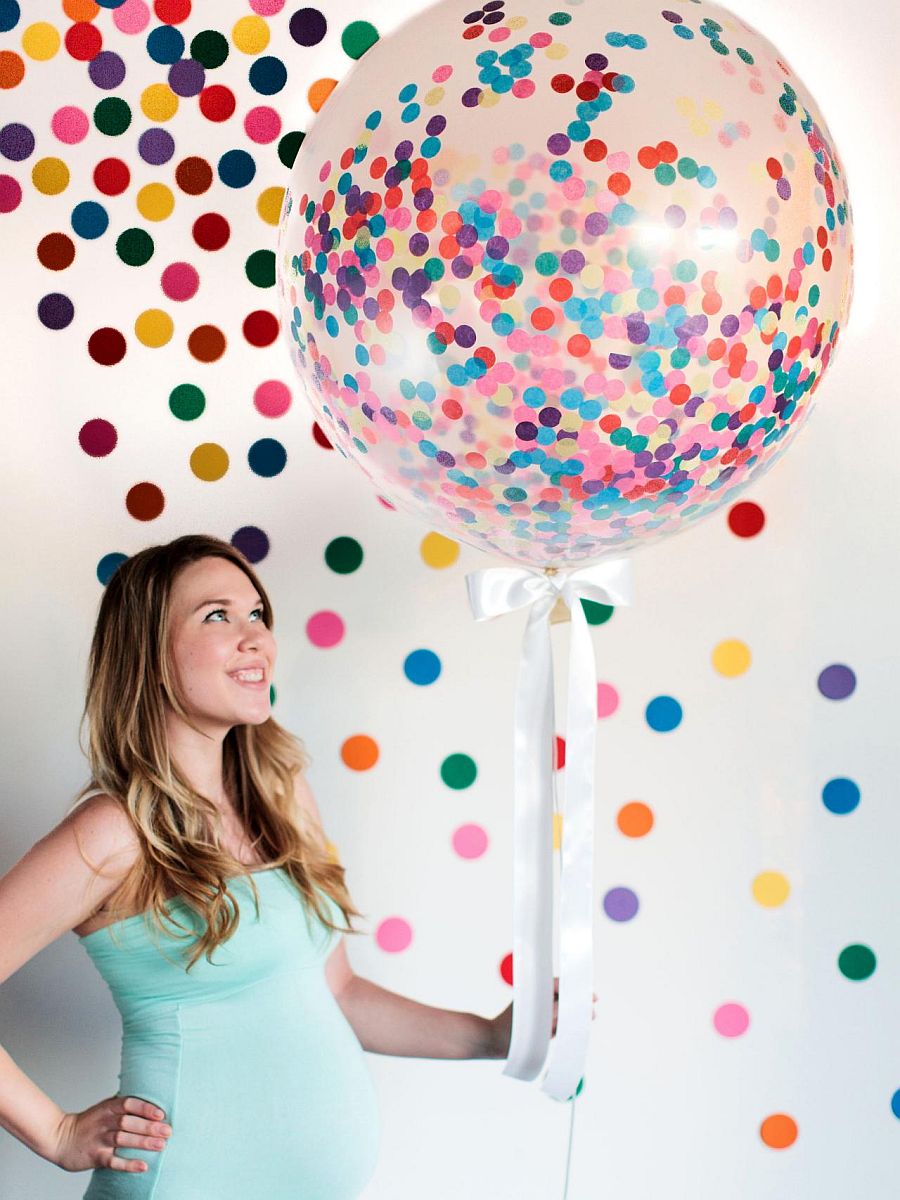 Instead of buying confetti poppers, it is time to make your own this year and they are not just about saving a quick buck alone. You can fill these with custom confetti that is far more attractive than the boring options one finds on store shelves.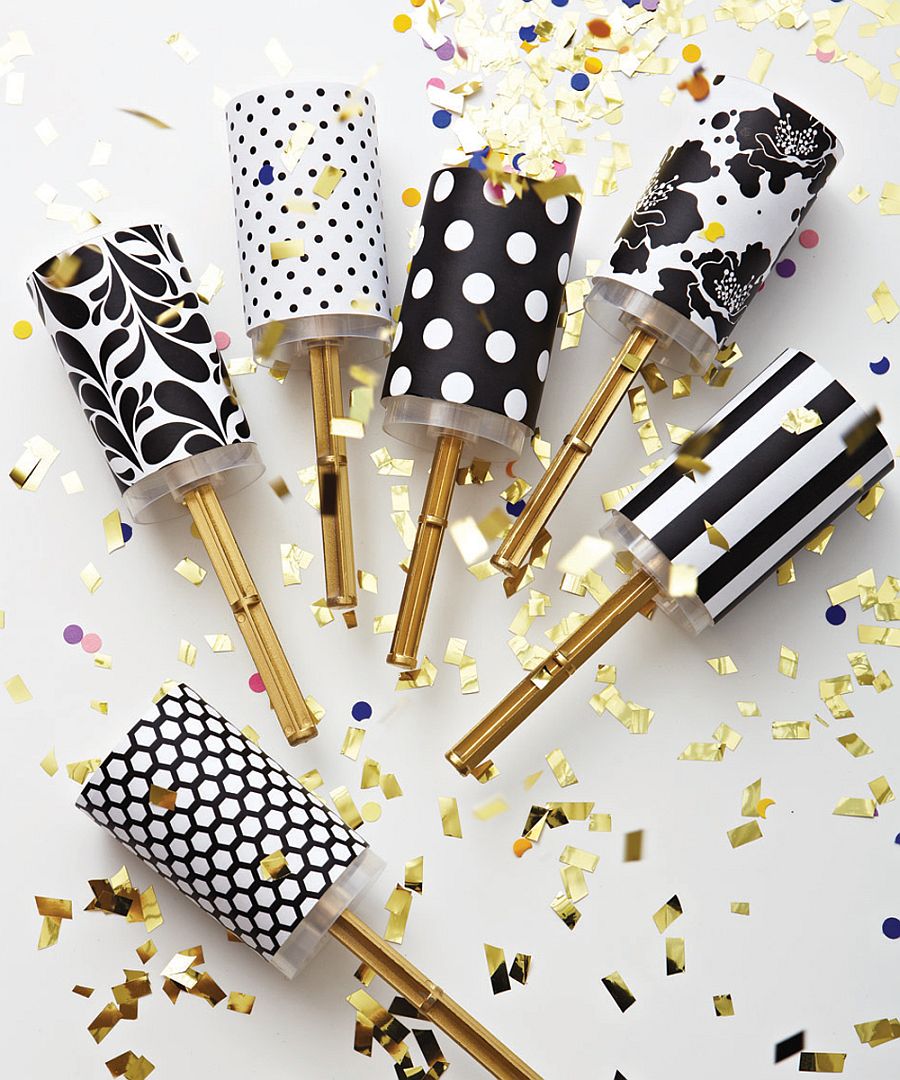 Balloons, Banners and Photo Booths
Confetti-dipped balloons, large banners with sequins that spread the holiday cheer and custom multi-colored wreaths made from pom poms; there are plenty of ways in which you can bring brightness to the New Year's Eve party without ever trying too hard. All of these will take no more than an hour to make (at most) and you should have a delightful party that stretches on into the early hours of the first day of 2018. Of course, as that final 'icing on the cake' that makes your party truly special, may we suggest a custom Home Photo Booth which everyone will enjoy!