The new year brings a new set of design trends to enjoy, but not all of them are brand new. In fact, some trends (such as mixed metallics) have been in the works for years, but this season's design climate has taken them to new heights. With new collections emerging in the design lineups of many of our favorite brands, we couldn't help but take note of certain elements that are going strong. Are they trends in the works, or at least, trends in the making? We think so! Below you will find five of our favorites…
Tropical Style
Just when you were starting to miss the warm glow of holiday lights, you can shop for tropical patterns with a warm vibe! Yet this season's tropical style is anything but kitschy. These Hill-Side Palm Leaves Bed Linens from CB2 add a breezy touch to spaces ranging from the traditional to the industrial. Who doesn't love the relaxing feel of tropical motifs?!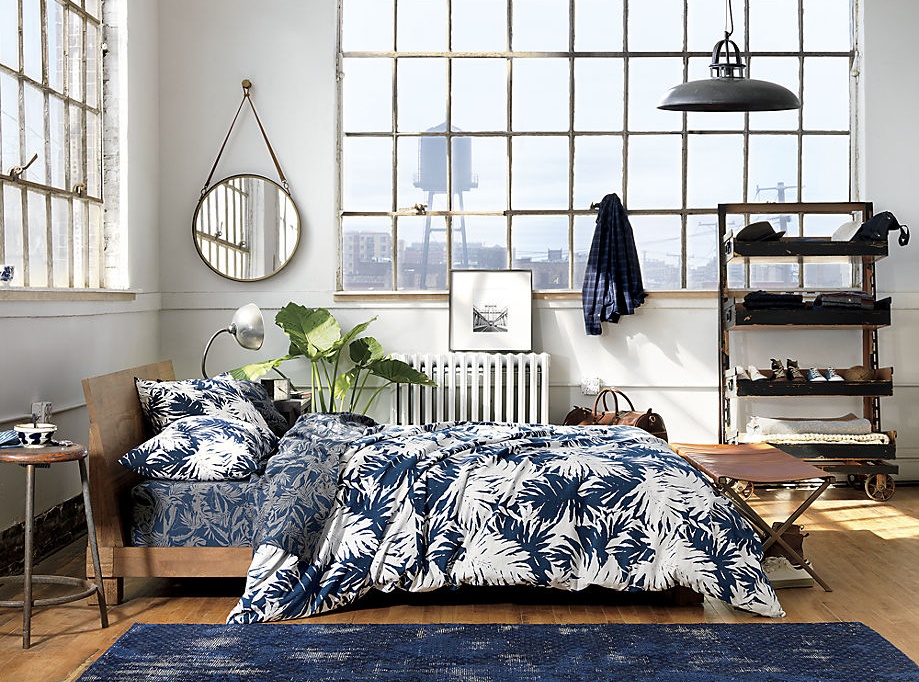 Rather than being covered in loud hues, this season's tropical patterns are a bit more subdued. However, you can still achieve drama with high contrast, thanks to colors such as navy and white. Below we see West Elm's Belgian Linen Silhouette Leaves Duvet Cover + Sham: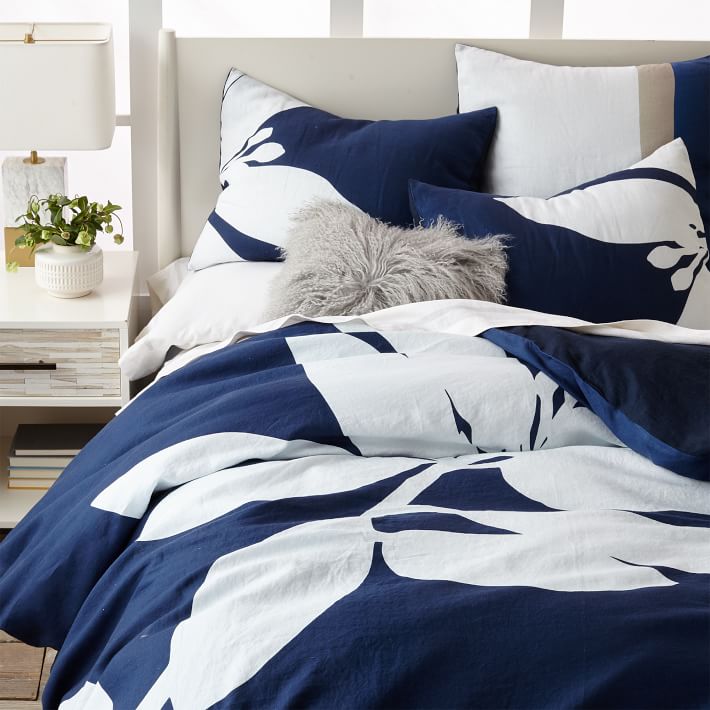 This Magical Thinking Palm Springs Pillowcase Set from Urban Outfitters adds warm tones to the boudoir, thanks to shades of pink and peach: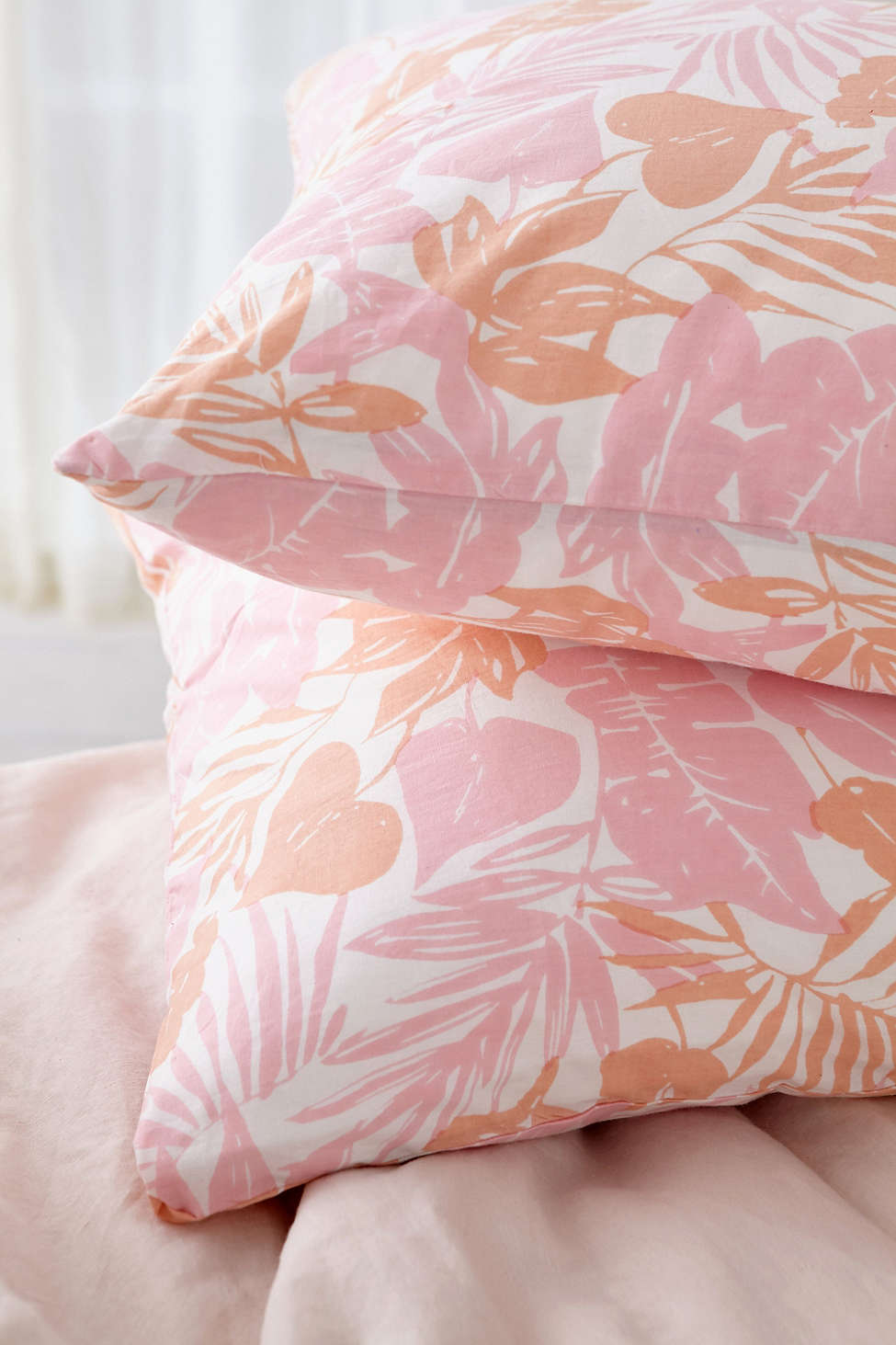 CB2's Palm Frond Wall Sconces create a laid-back feel, but they also boast a touch of glamour with their silver shine!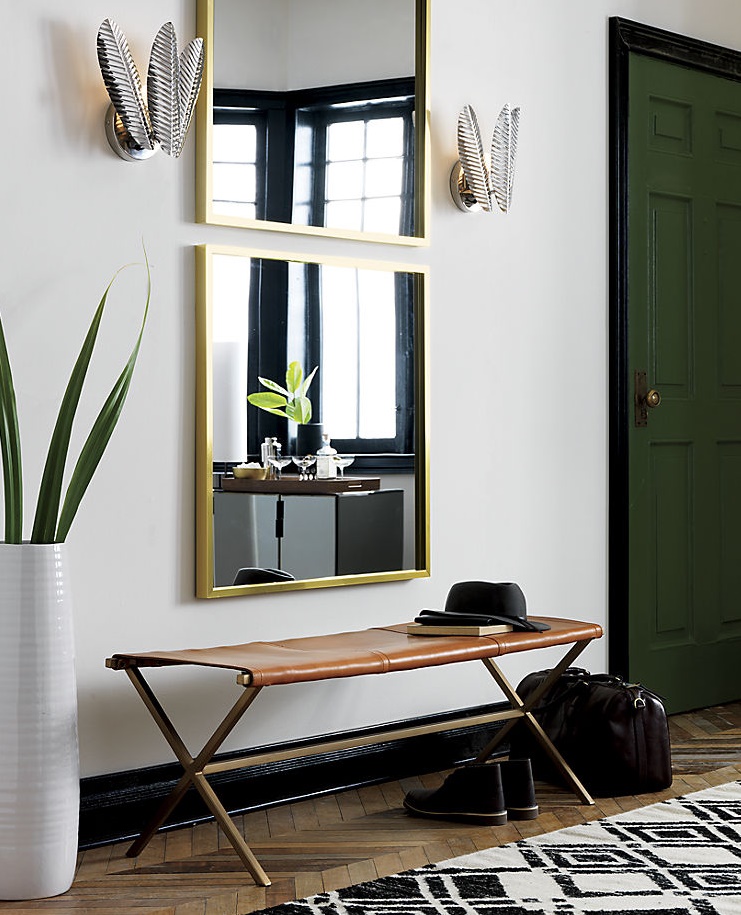 Mixed Metallics
This trend is hardly a new one, but as it has grown in popularity, so have the amazing design possibilities. Not to mention, gone are the days when silver and gold were the only contenders. Copper, rose gold, bronze, pewter and other metallics have edged their way in, making 2016 the perfect year to introduce mixed metals into your home. This metal trivet set from CB2 is a great place to start: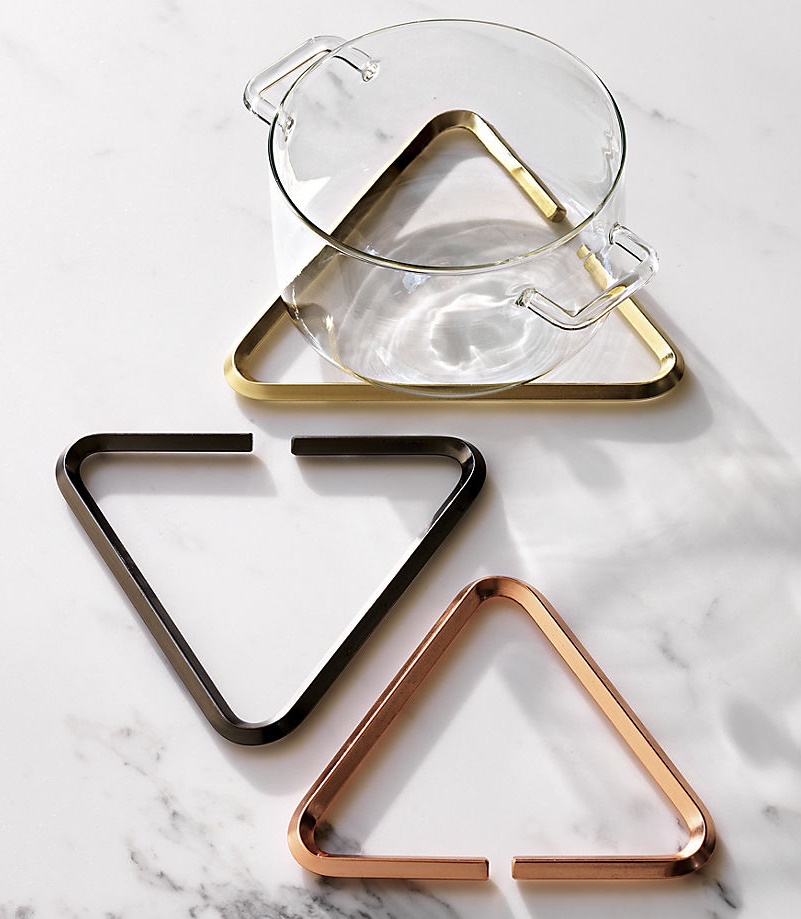 It's mixed metals in the dining room, thanks to CB2's Beta Rose Chair and Alpha Brass Chair. So sculptural!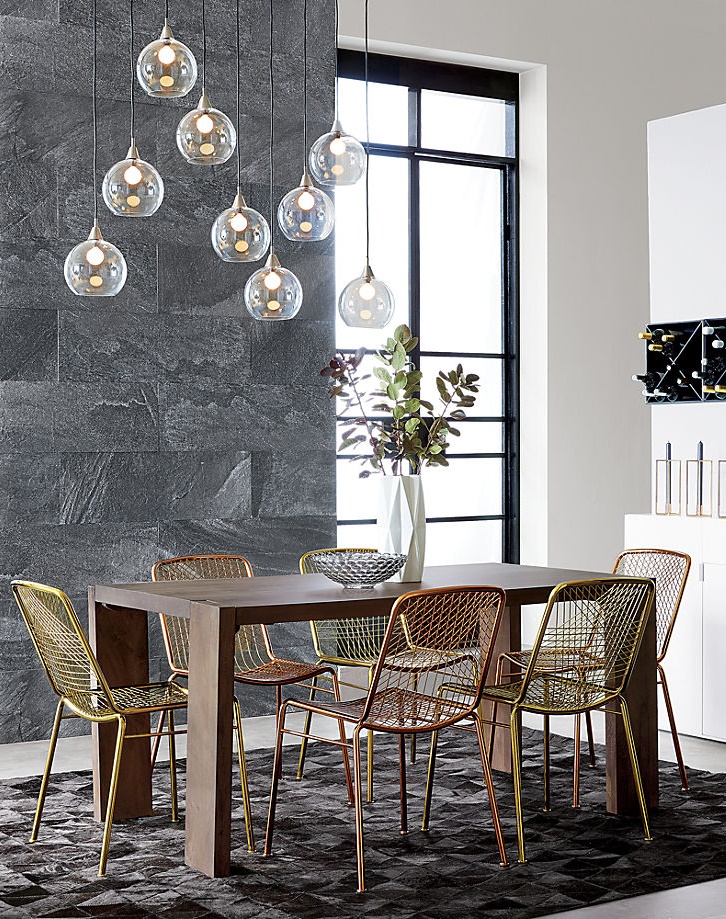 Cool gray and bright gold come to life in festive patterning on Anthropologie's Ikat Thistle Side Plates: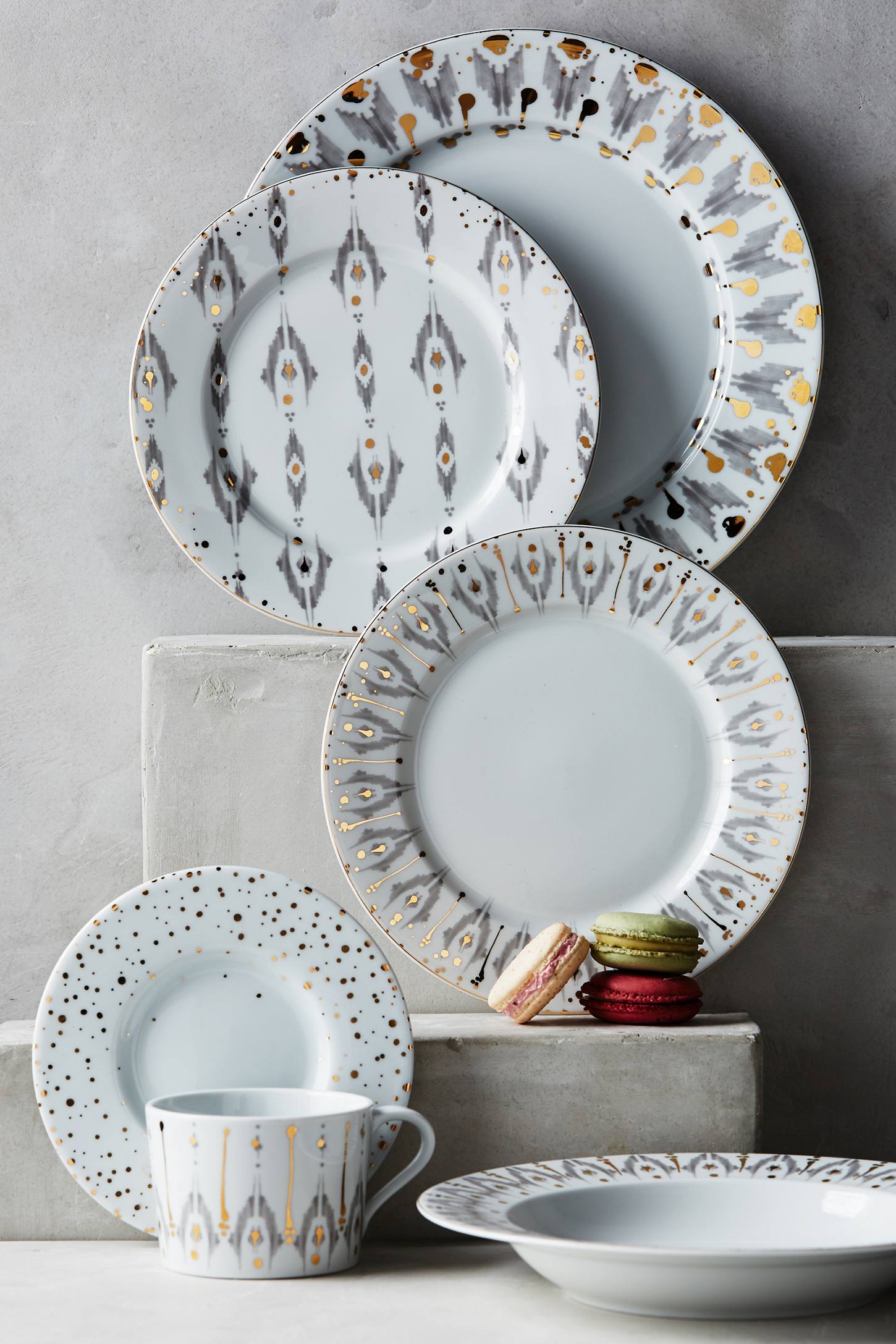 Mixed metallics have even entered the world of party decor, but the beauty of a good garland is the fact that you can leave it up year-round for a festive touch indoors. Urban Outfitters' Studio Mucci Black Magnolia Fringe Banner features shades of silver, gold and copper: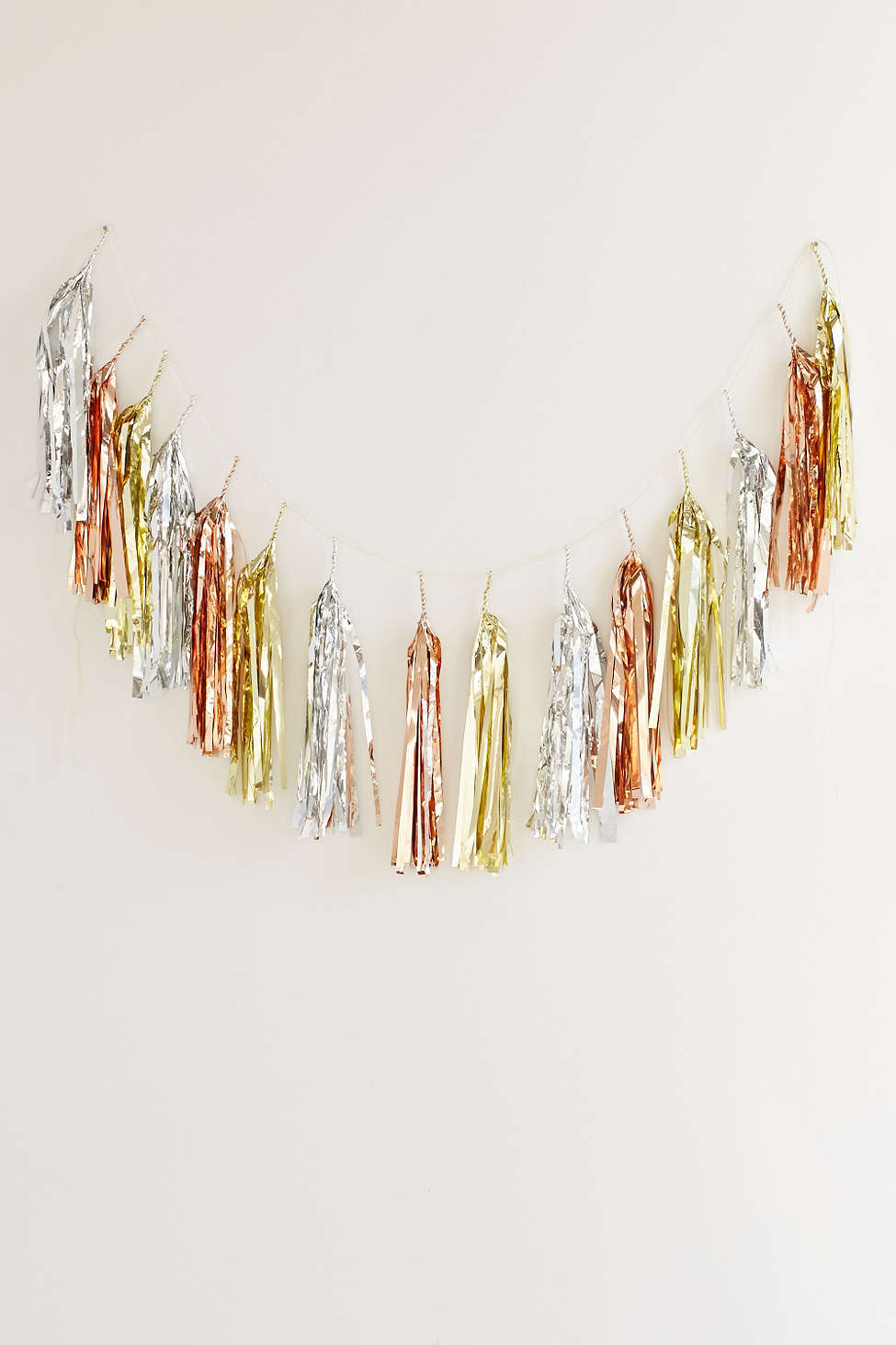 Mixed Materials
Just as mixed metallics are going strong, so are mixed materials! Brass, stone, wood… the more elements you can introduce, the better. But we're not talking about a cluttered look. It's all about clean lines that let the materials speak for themselves. Below we see a kitchen from CB2. Can you spot all of the different materials involved?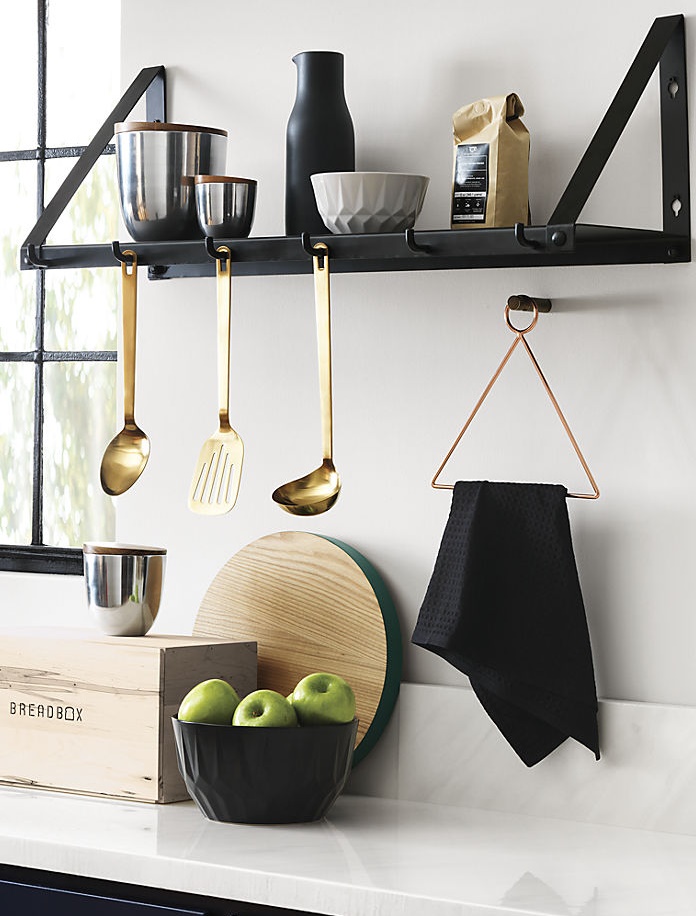 CB2's Via Marble Side Table beautifully showcases mixed materials with its Carrara-style marble and rose gold-finish frame: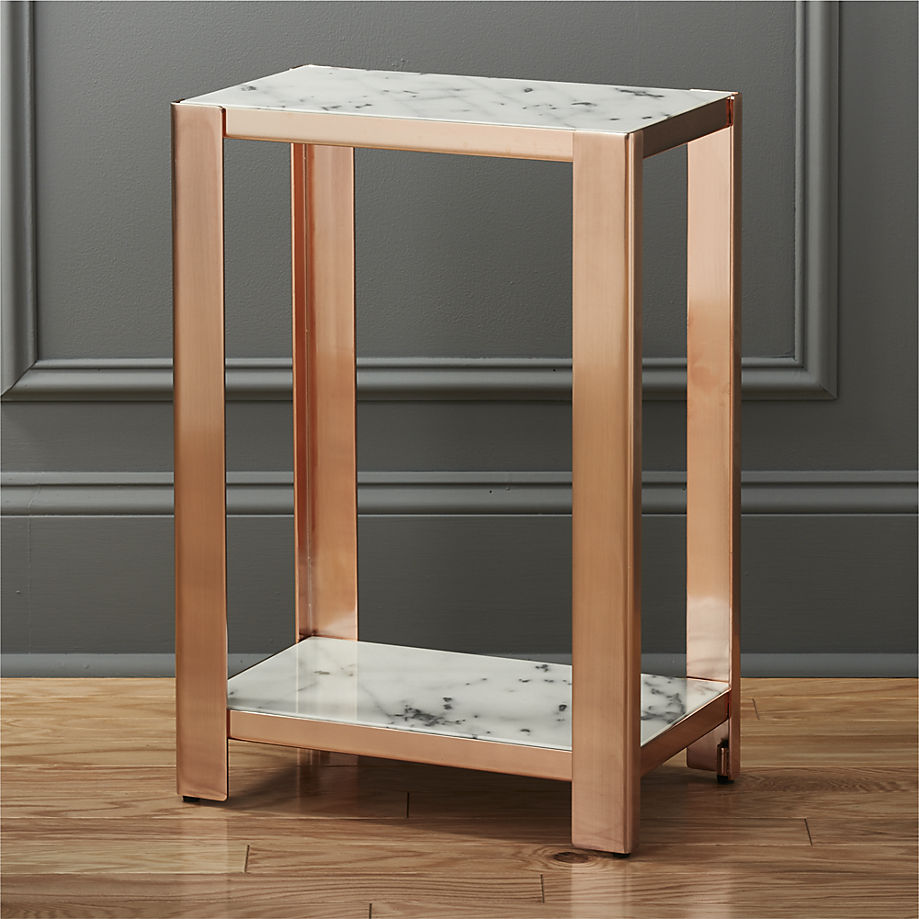 West Elm's Metal Inlay Nightstand combines solid mango wood and hand-inlaid brass in a stunning display of clean-lined geometric style: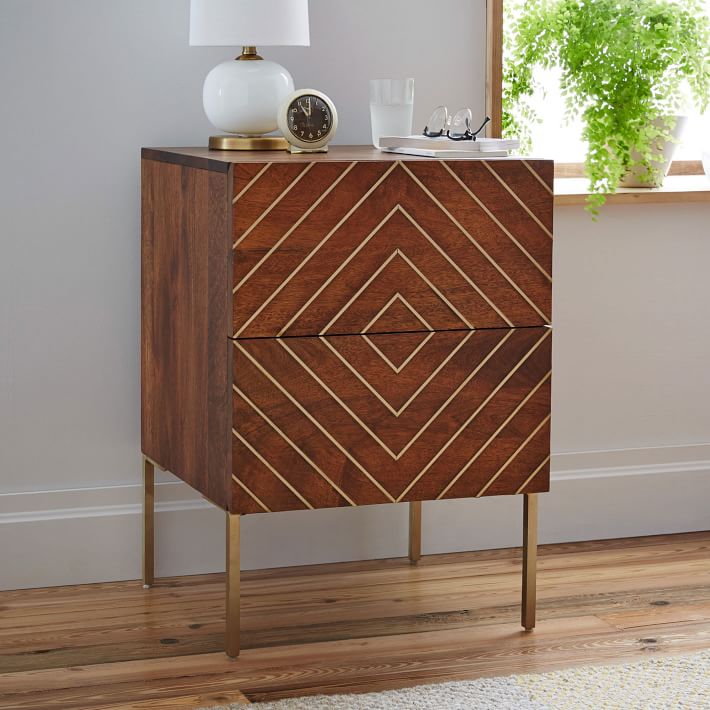 For West Elm's Roar + Rabbit Layered Rectangle Drum, the materials of choice are solid mango wood, hand-hammered metal and white marble: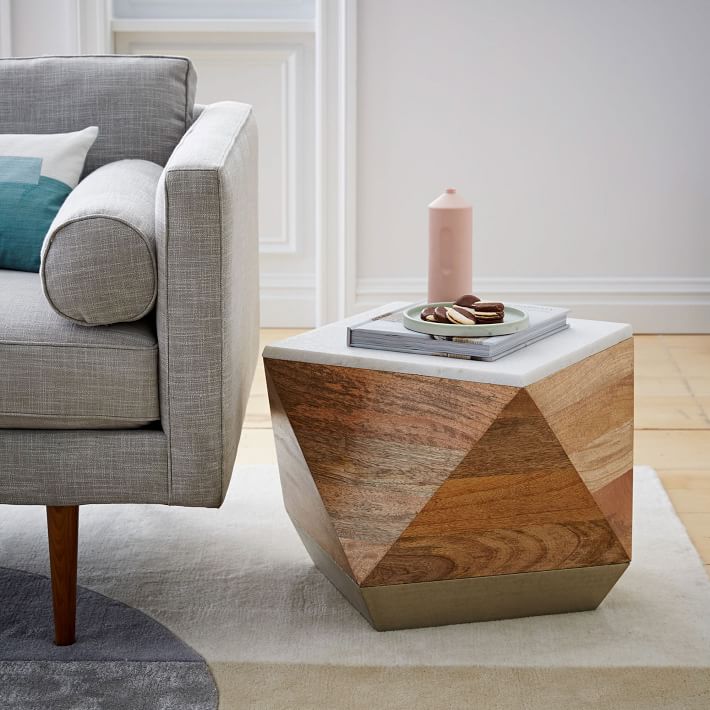 Bold Mirrors
Remember when placing a sheet of mirrored glass above the bathroom sink was all it took? Yet in today's modern home, each mirror added is an opportunity to make an interesting design statement. Below we see a selection of mirrors from CB2: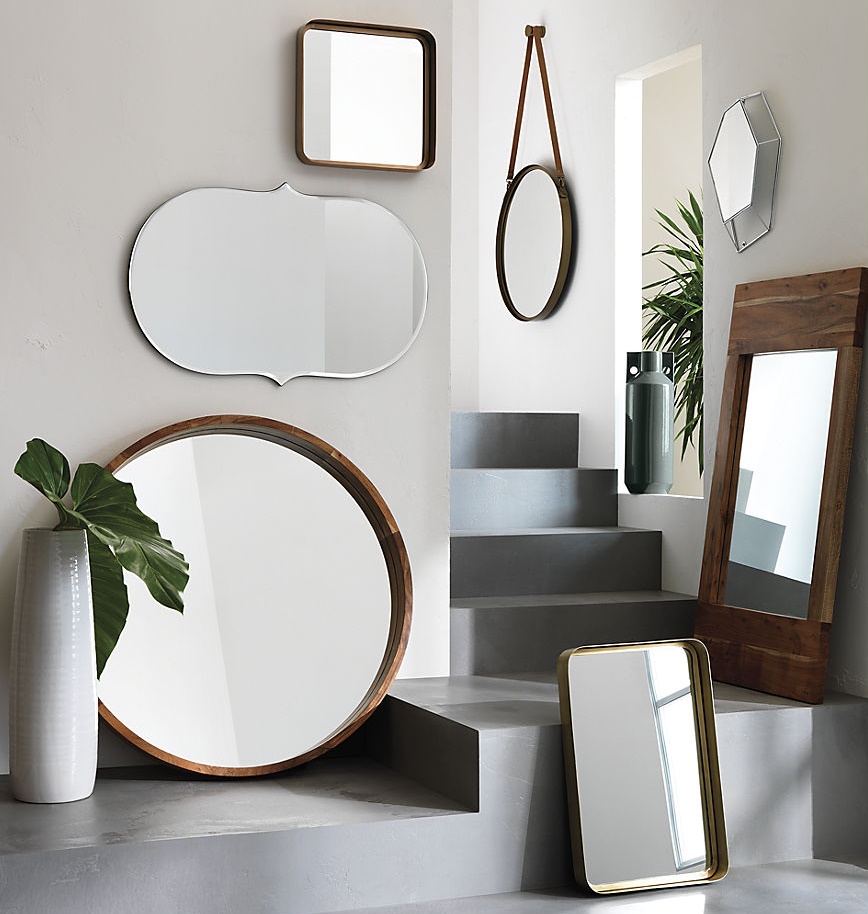 Why hang a beveled rectangular mirror above your dresser when you can accent it with this Umbra Prisma Mirror from Urban Outfitters? This geo piece also doubles as an accessory hanger!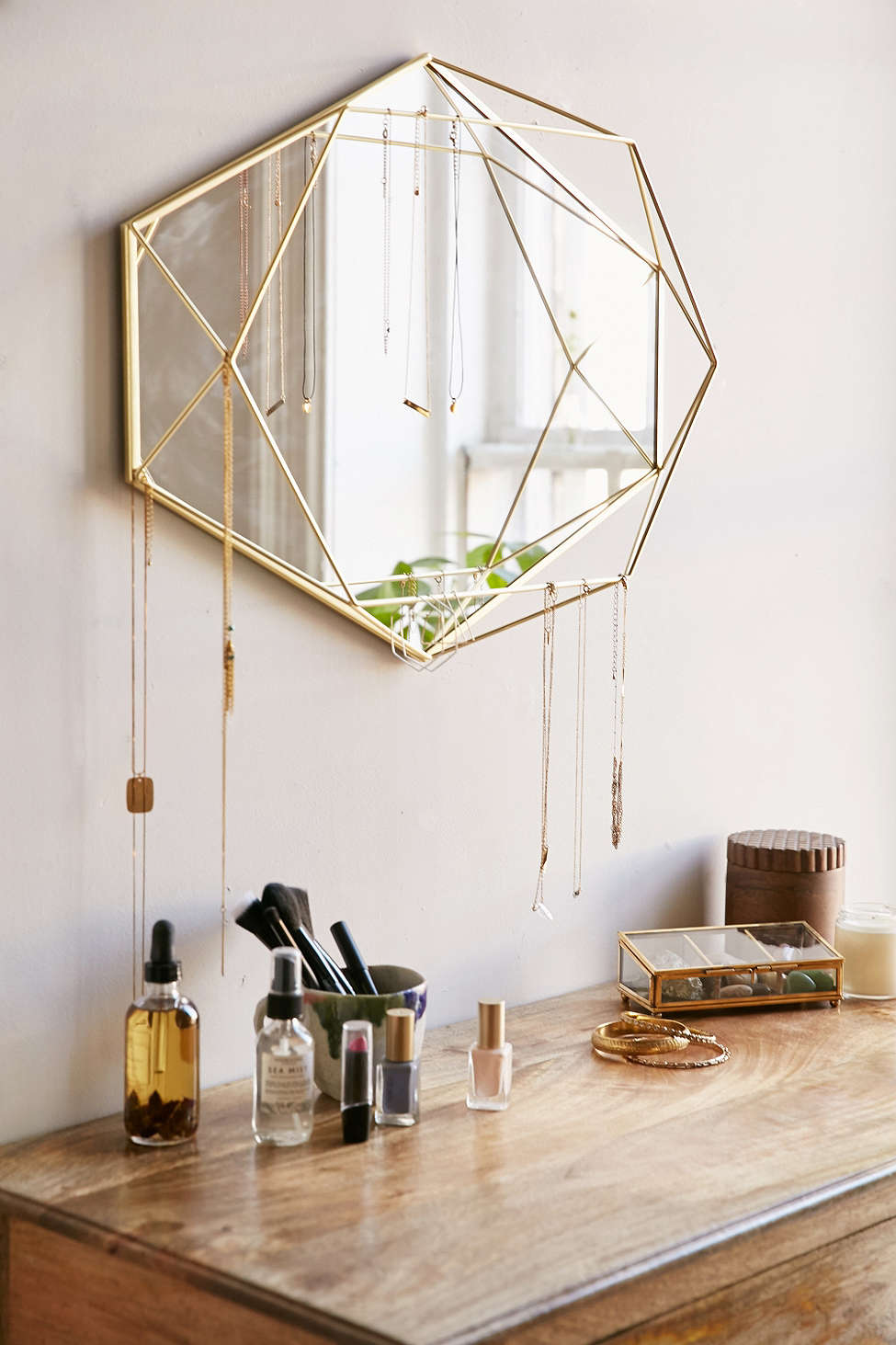 For a geo-fabulous 3-part statement, check out Urban Outfitters' Umbra Dima Mirror Set, which includes a trio of glass and metal diamond forms: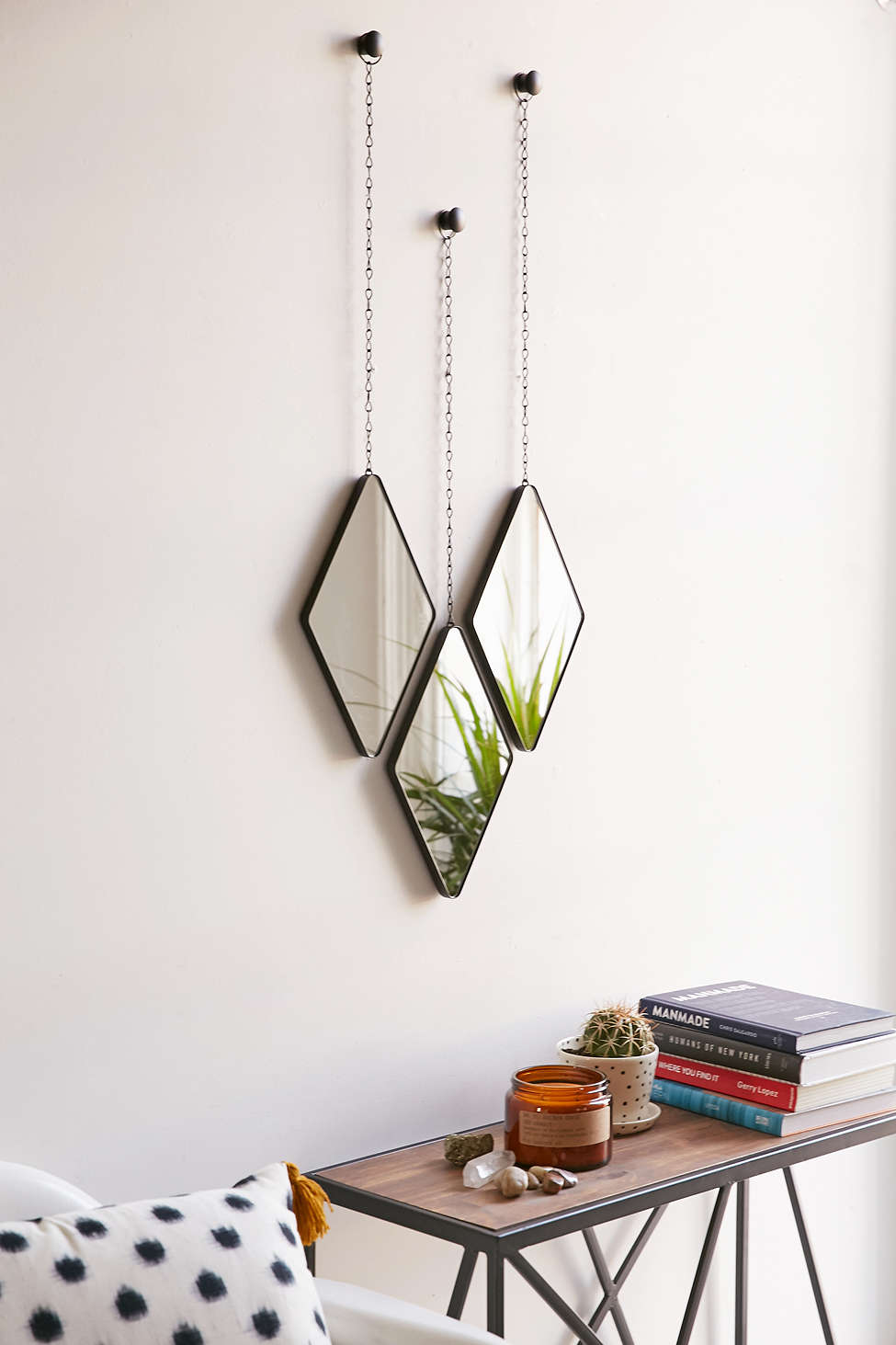 Anthropologie's Plated Brushstroke Mirrors bring the mixed metallic trend to the world of mirrors. Electroplated paint adds silver, gold and antique copper accents to mirrored glass: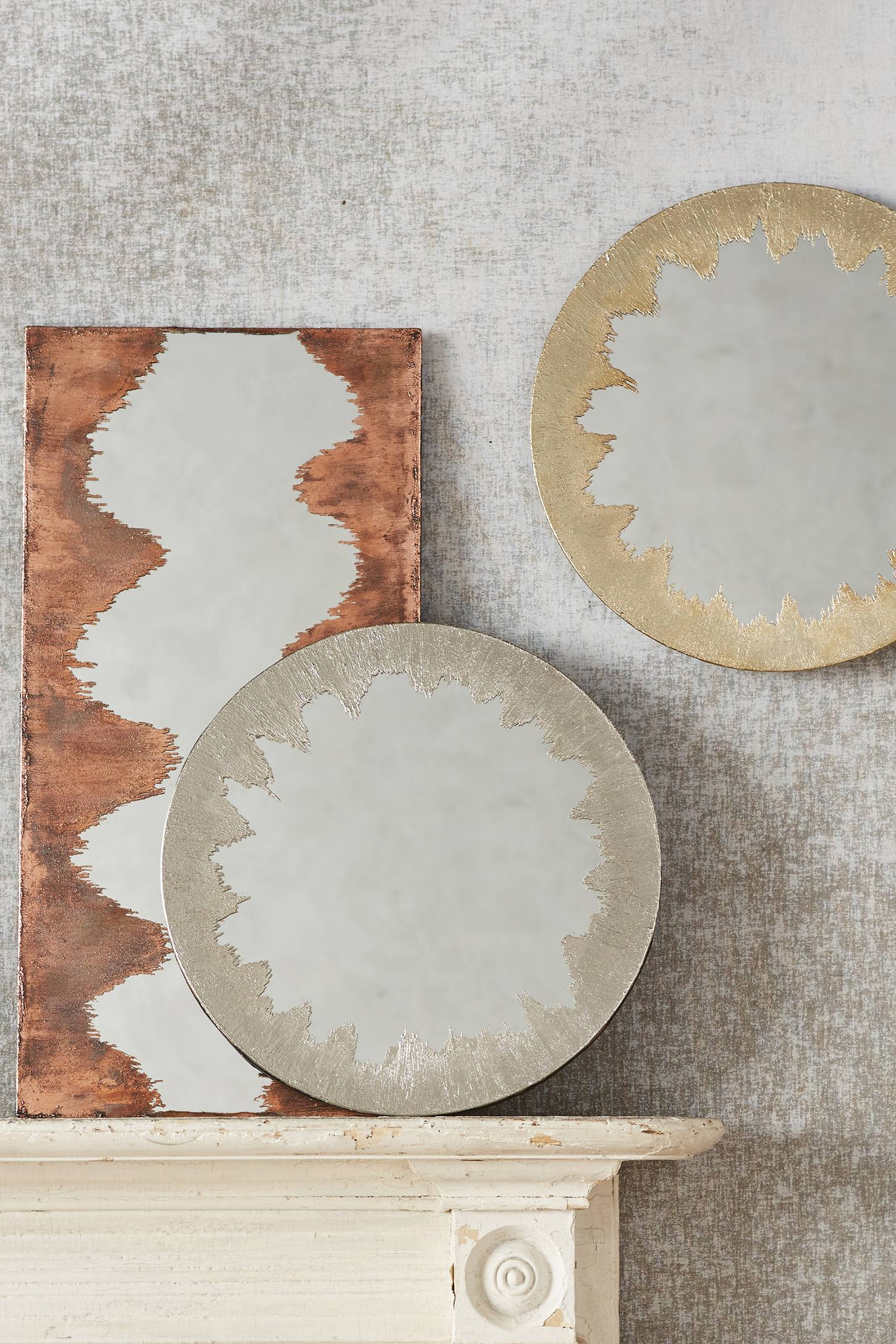 Creative Textures
2015 was the year of shaggy textures in cream, from sheepskin to high-pile wool. Expect more textural greatness in 2016, with a touch of creativity in the form of color and pattern! West Elm's Mongolian Lamb Pillow Covers come in a range of hues, including Poppy, Peacock and Currant: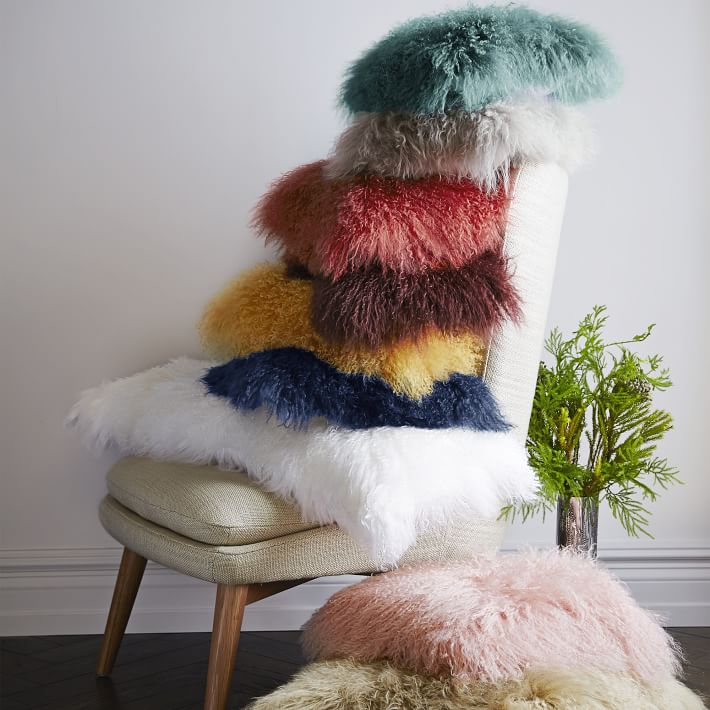 The plush, colorful fun continues with West Elm's Mongolian Lamb Poufs, which you can purchase in Rosette and Velvet Ink, as well as Stone White: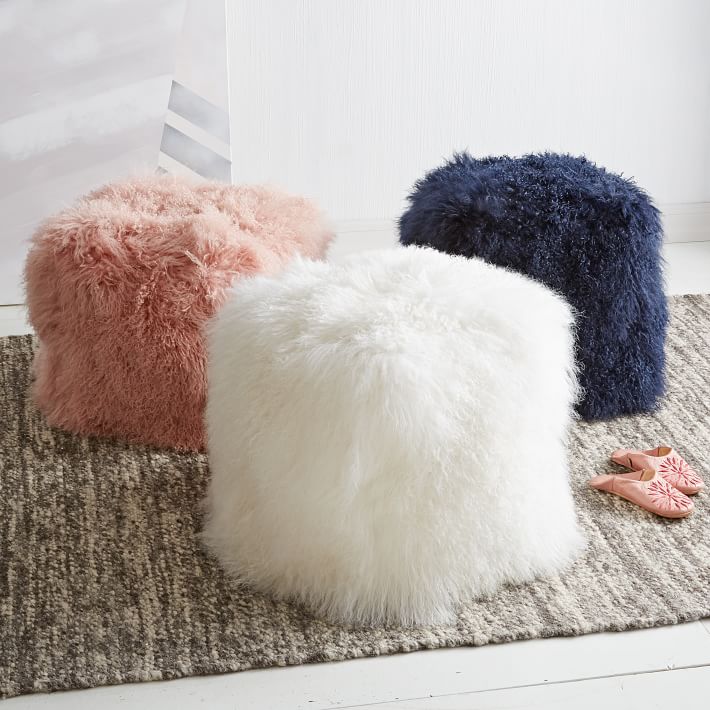 These Roar + Rabbit Irregular Geo Wool Lumbar Pillow Covers are a geometric vision in shaggy wool. Inspired by original watercolor paintings, they also have the power to channel a Deco vibe: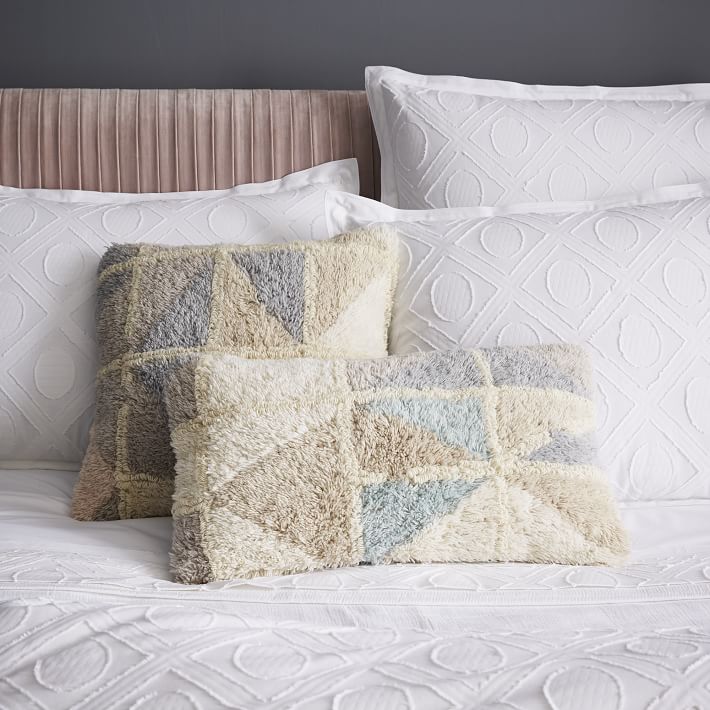 It's an explosion of color and texture! This Boho Wool Pouf couldn't be more interesting to look at, thanks to a variety of hues, as well as the use of wool, cotton and jute to create the pattern: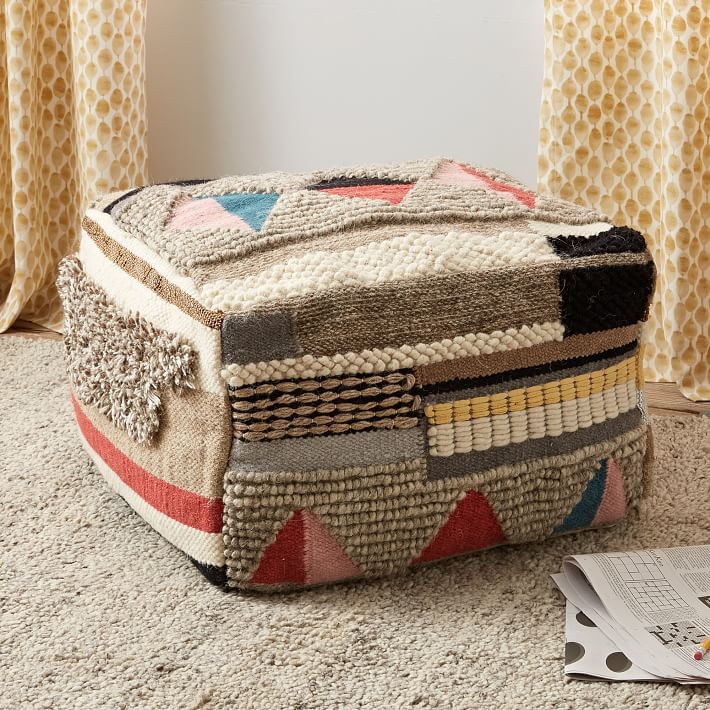 We at Decoist wish you a Happy New Year, and of course, happy decorating!