There are few tasks that are as pleasingly challenging for an architect and designer duo as designing their own home. Nestled in Kiev and filled with energy, excitement and ingenious custom décor, House of Ideas was crafted by Sergey and Vlada Makhno with a vision to accommodate their best, most memorable creations. With a neutral backdrop in white, black and shades of gray, the apartment offers the ideal backdrop for the dynamic duo to showcase their ingenuity draped in exciting, eclectic charm. Sculptures, paintings and diverse décor pieces come and go inside this vivacious home, with some staying around longer than others!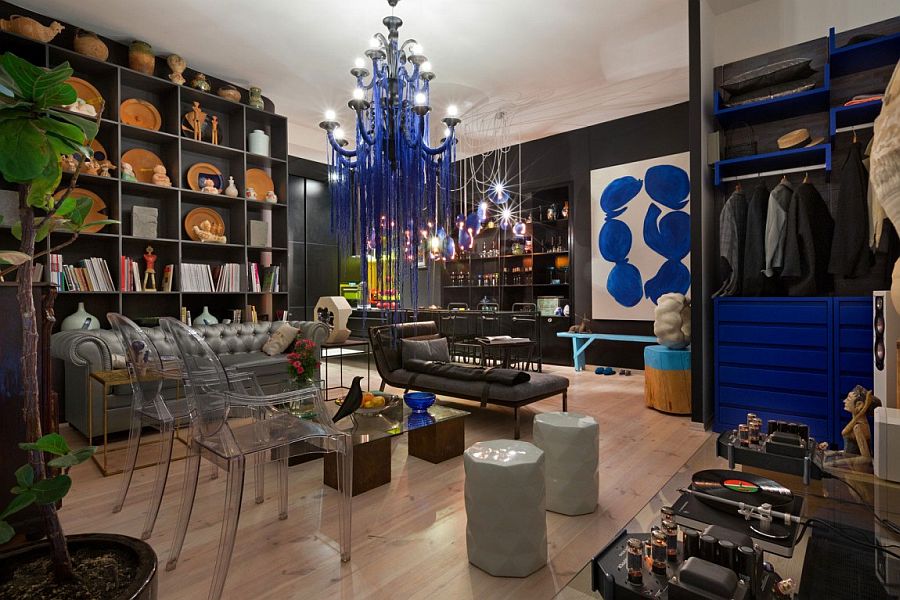 It is the dining room that is the real showstopper of the house with its dark backdrop, stunning use of captivating blue pendants and a shelving system that houses a collection of vintage colored glasses and traditional Ukrainian ceramics. The living area with its white brick wall backdrop brings a completely different, textural dimension to the interior, with custom-crafted furniture making a bold visual statement. The bedroom with polished stainless steel bed 'Vytynanka' presents a less eclectic and more relaxed look, with lighter hues crafting a soothing and stylish ambiance.
The truly unique bathrooms in red and blue are all about color, even as custom sinks crafted from large industrial pipes give them a fun, industrial twist. Chic, cheerful and energetic, House of Ideas is an apartment that reflects the charismatic genius of its owners!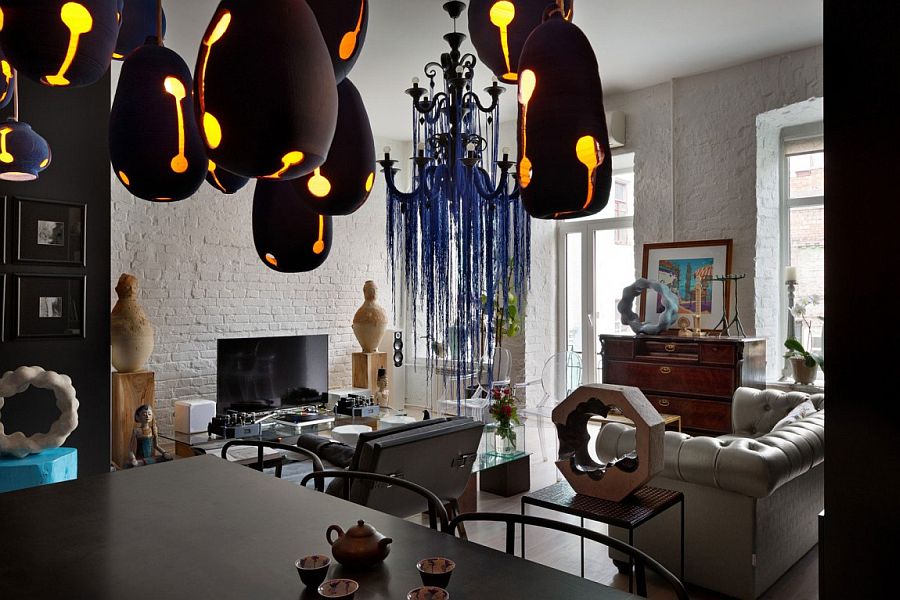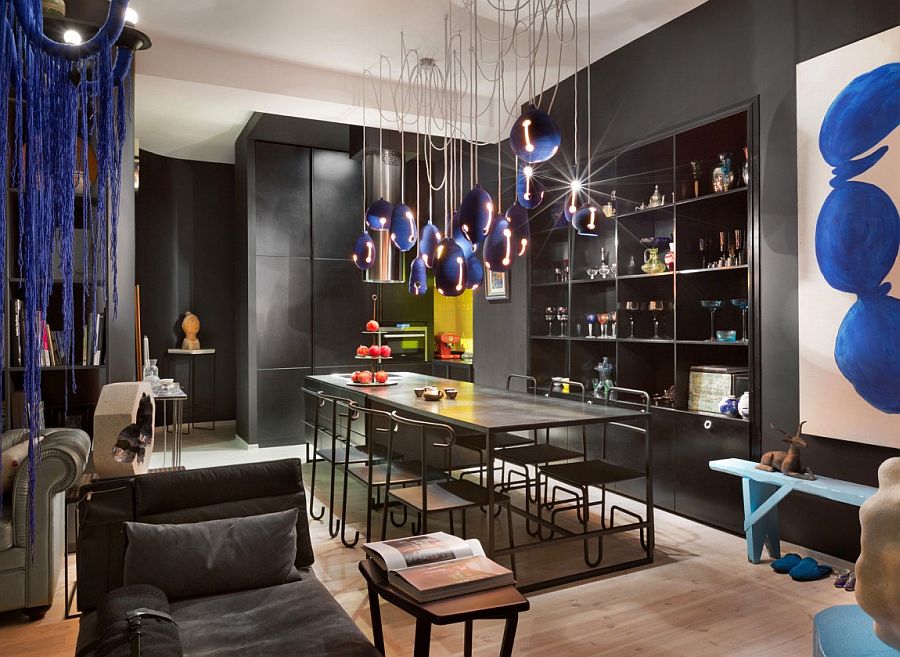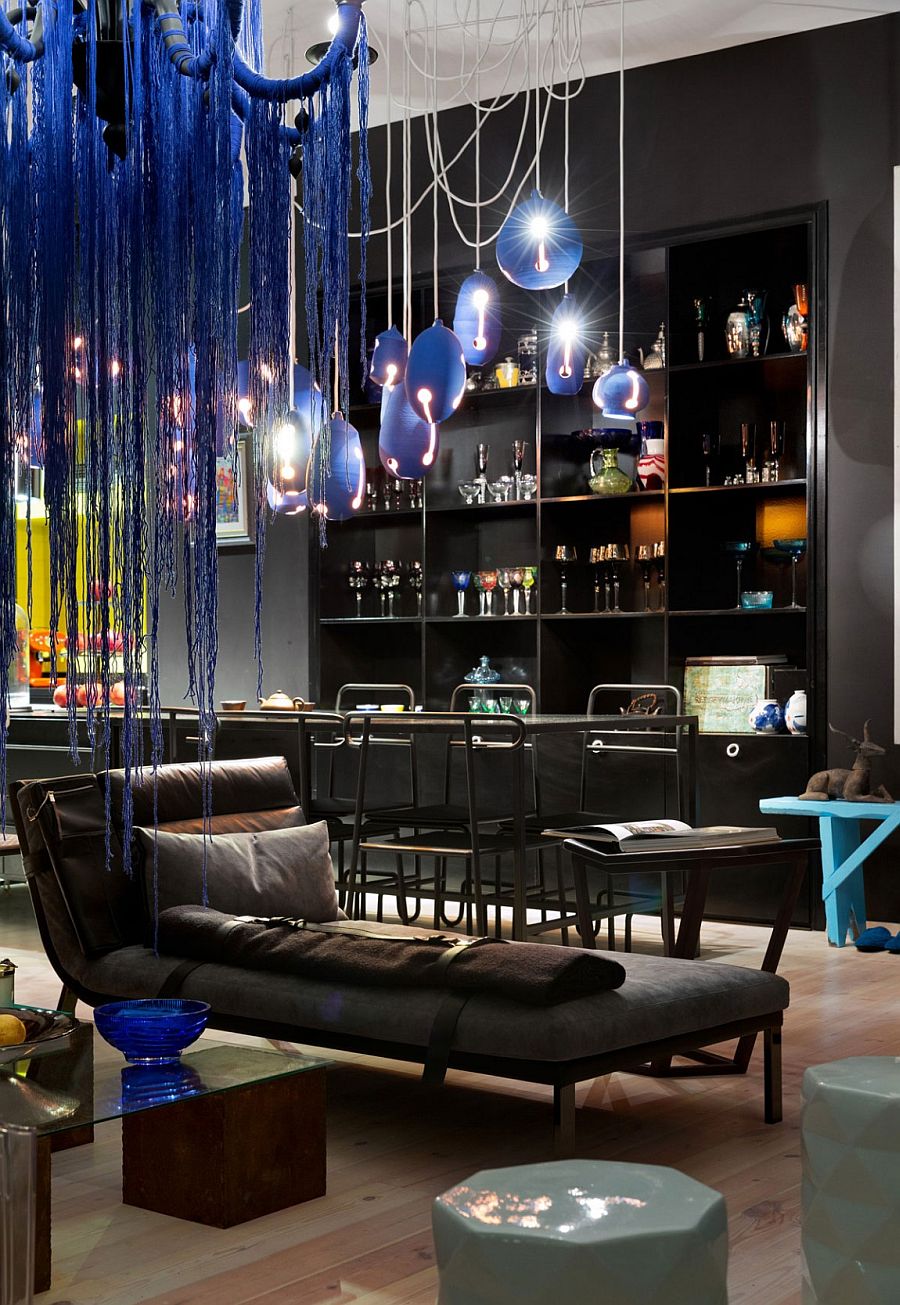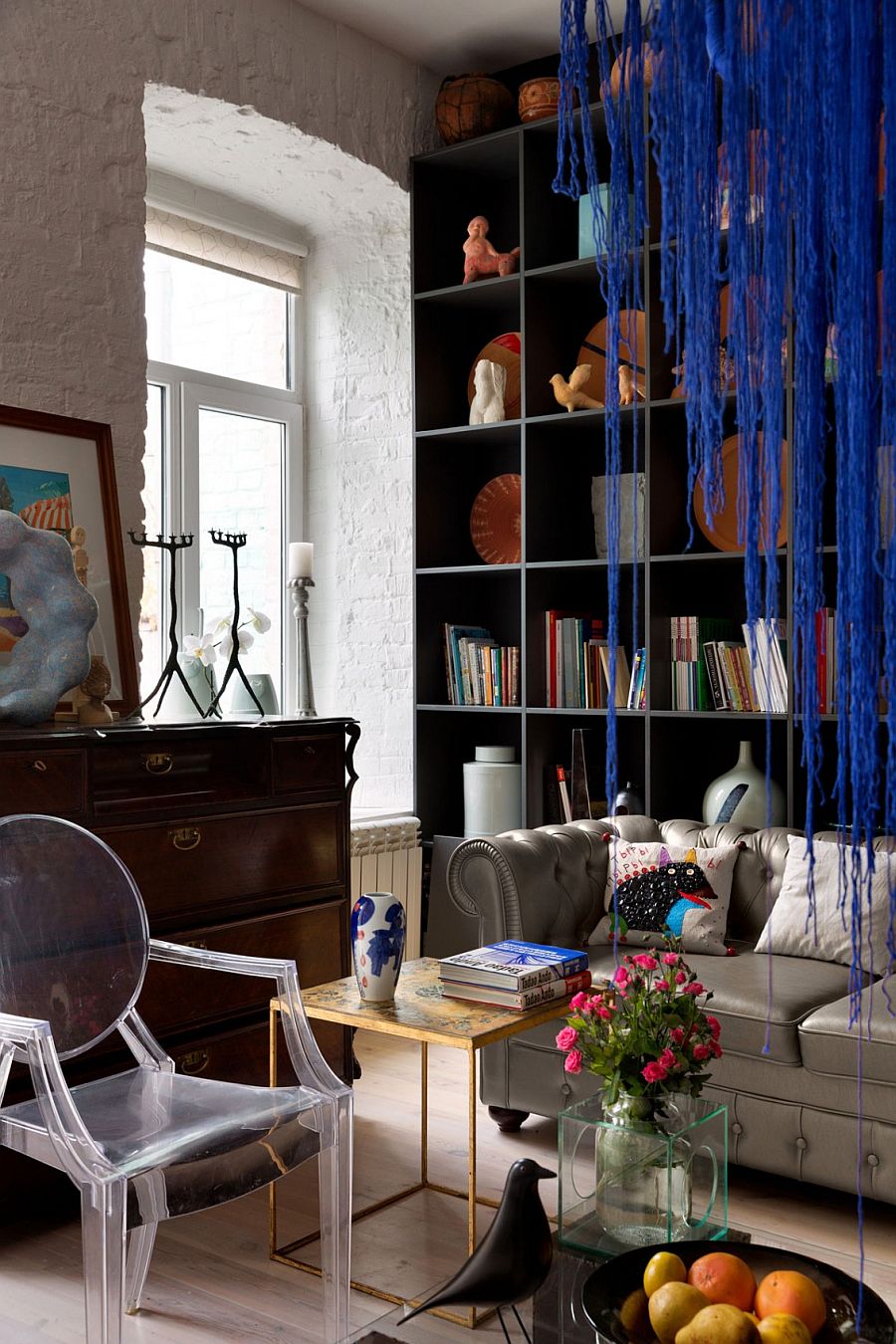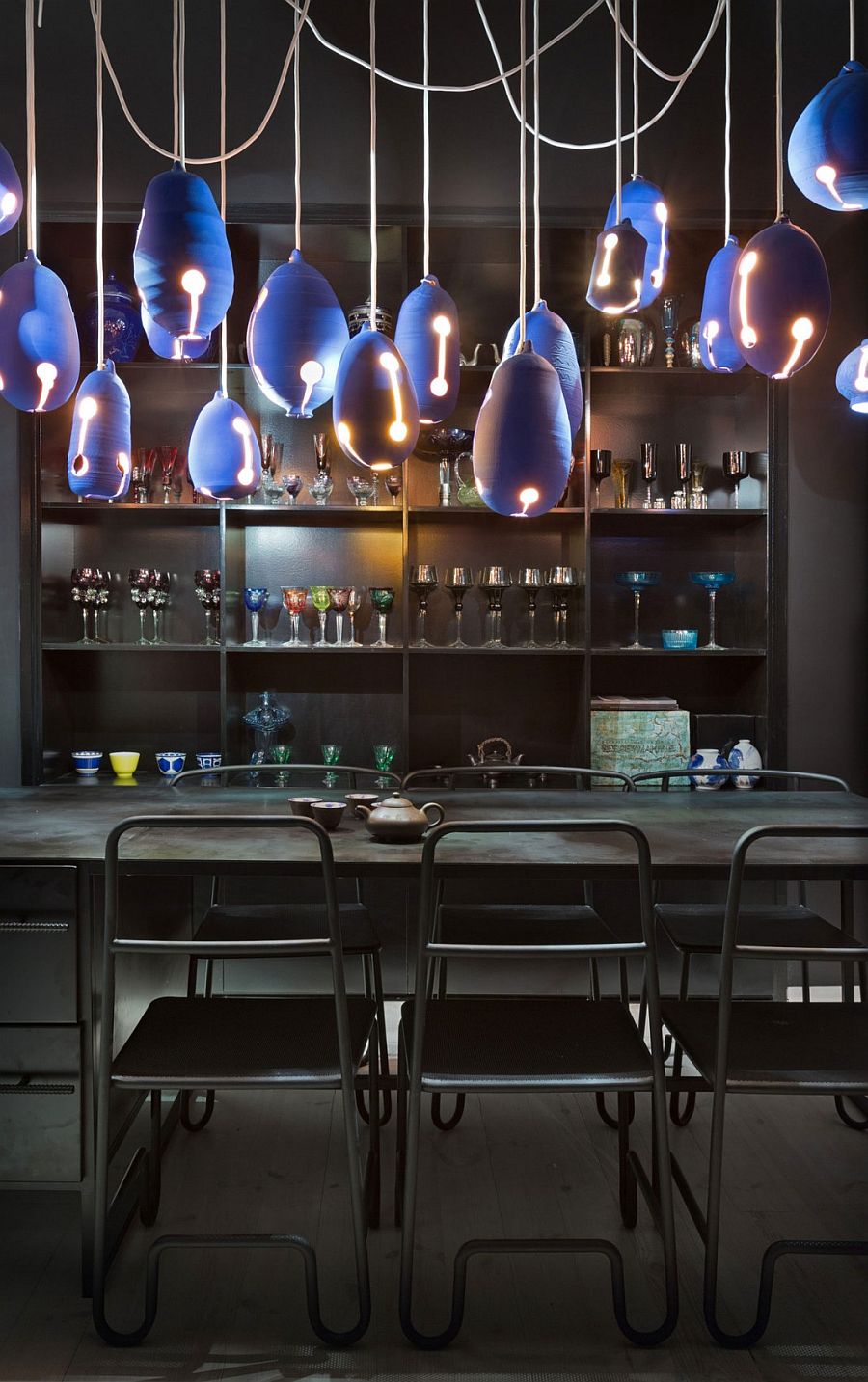 Design items that migrated from the gallery into their apartment include the Sinusoid chairs around the dining table; Invariants vases made from glass; concrete, and wood; Signature lights 'Bubenchiki' in the dining room and Jar lights in the bathroom; a knitted rug; and a coffee table called Book Table…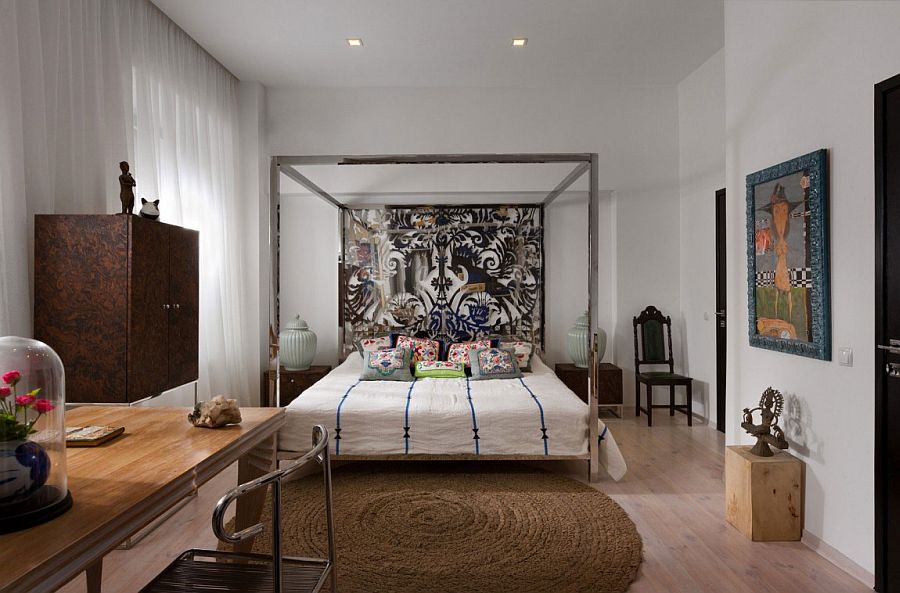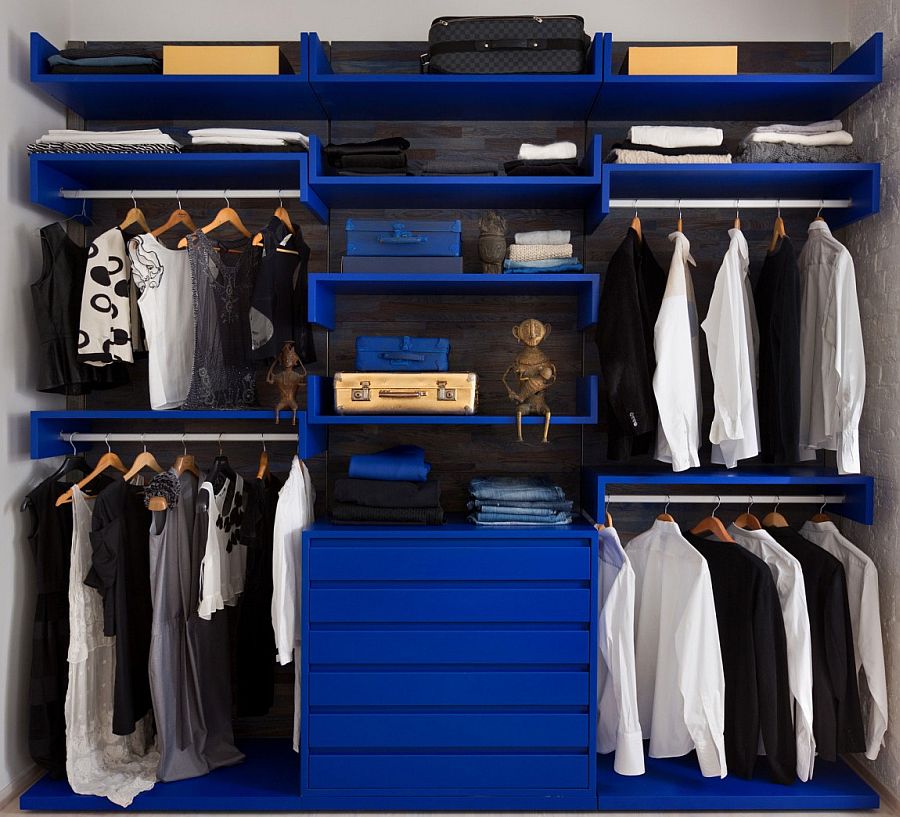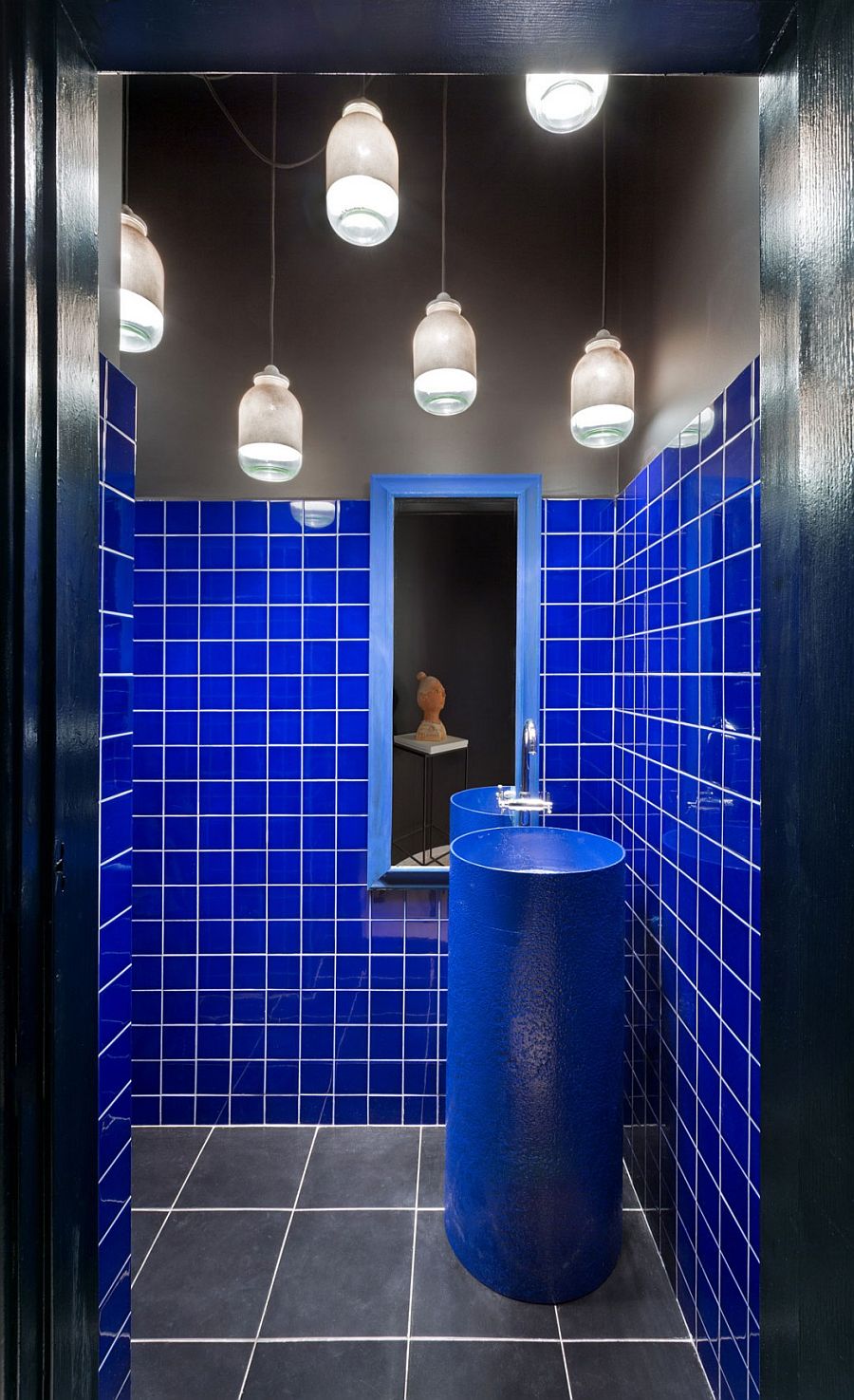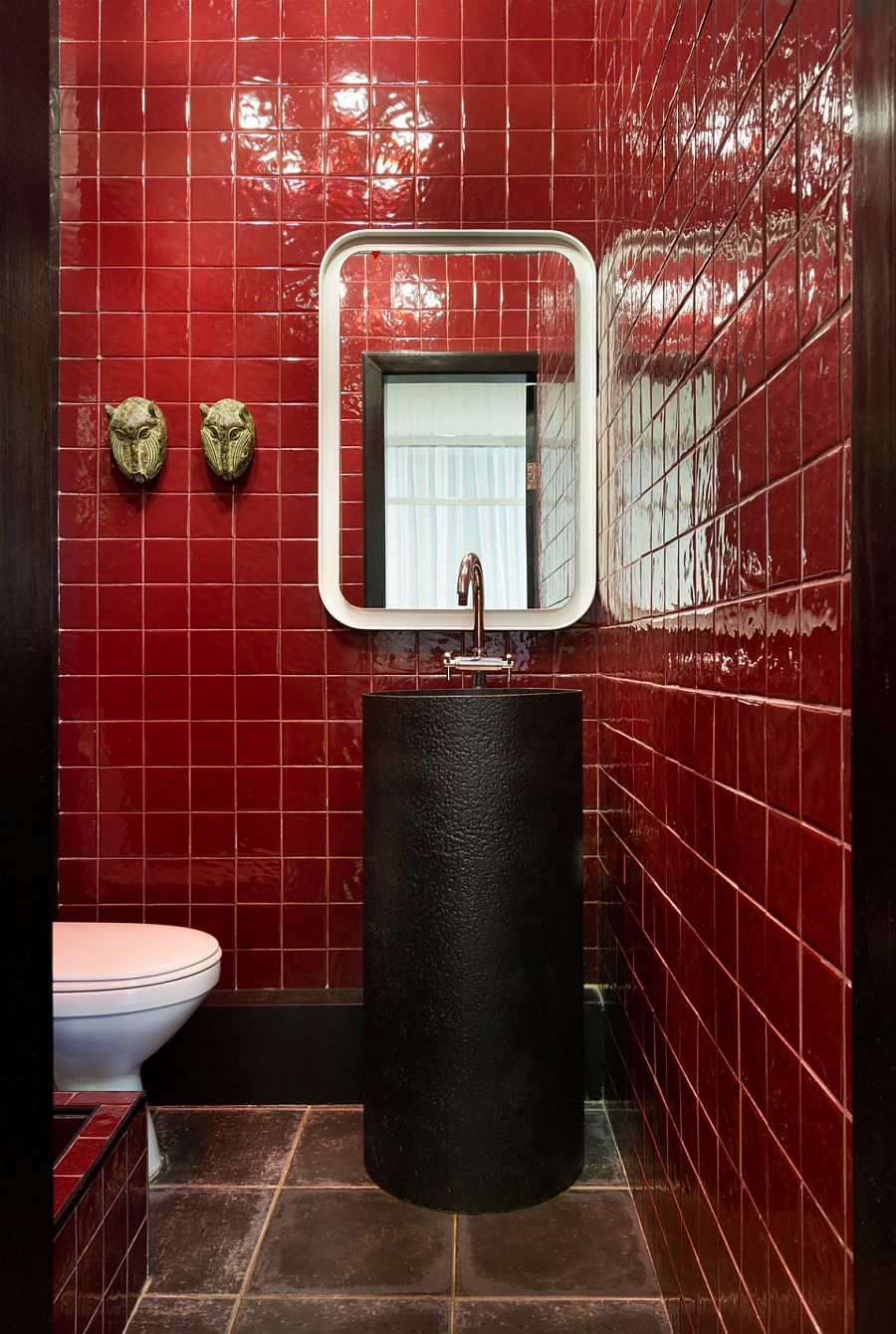 Liked the story? Share it with friends.