A modular kitchen is a cost-effective alternative to custom designs that doesn't compromise style and functionality. The cabinets and cupboards are pre-made, coming in different sizes so that you can create the right combination that fits your specific needs.
It is important to note that professionals take care of the basics of modular kitchen design. The experts rely on ergonomic theories to develop the ideal placement for the stove, sink, and refrigerator. Therefore, you don't need to worry if the counter is at the optimal height or whether the work triangle is functional.
With so many designs and finishes available, anyone can find the perfect fit for their taste. And since the pieces are machine-made, you can expect a seamless finish with the utmost attention to detail.
Modular kitchens have gained massive popularity due to their advantages. However, there are a few things to consider when designing a functional modular kitchen. In this post, we share all you need to know!
Cabinets
Modular kitchens come with machine-cut parts so that the cabinets will be perfectly aligned. The cabinets can be crafted from a wide range of materials, with wood, plywood, engineered wood, and particle board as the most common options.
With so many different choices available, you can pick the one that fits your taste and budget. Plywood is a cost-efficient option, while wood is known for durability and versatility.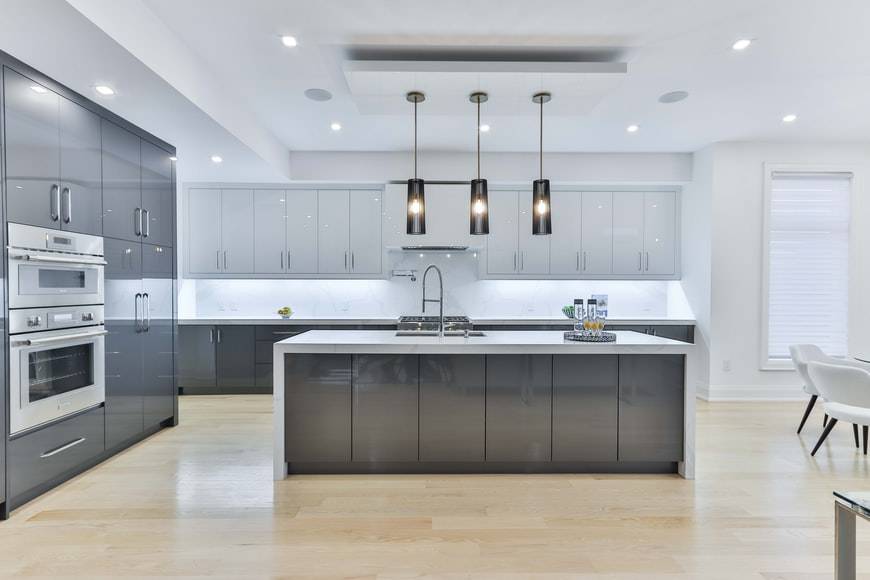 Layout
With modular kitchens, you have complete freedom to execute a design that aligns with your goals and needs. The ideal kitchen layout will provide functionality while using the space efficiently. These are the most popular kitchen layouts:
A one-wall kitchen

is an ideal choice for small spaces. To use every single inch of the space efficiently, make sure to choose high cabinets that provide extra storage.

A galley kitchen

consists of two parallel rows of cabinets, perfect for narrow spaces.

L-shaped kitchens

feature cabinetry aligned with two perpendicular walls. To enhance functionality, use special corner units that offer convenient storage options.

The U-shaped kitchen

boasts maximum functionality, allowing for multiple users simultaneously.

An island kitchen

is the perfect choice for large spaces, providing a seating area for socialization.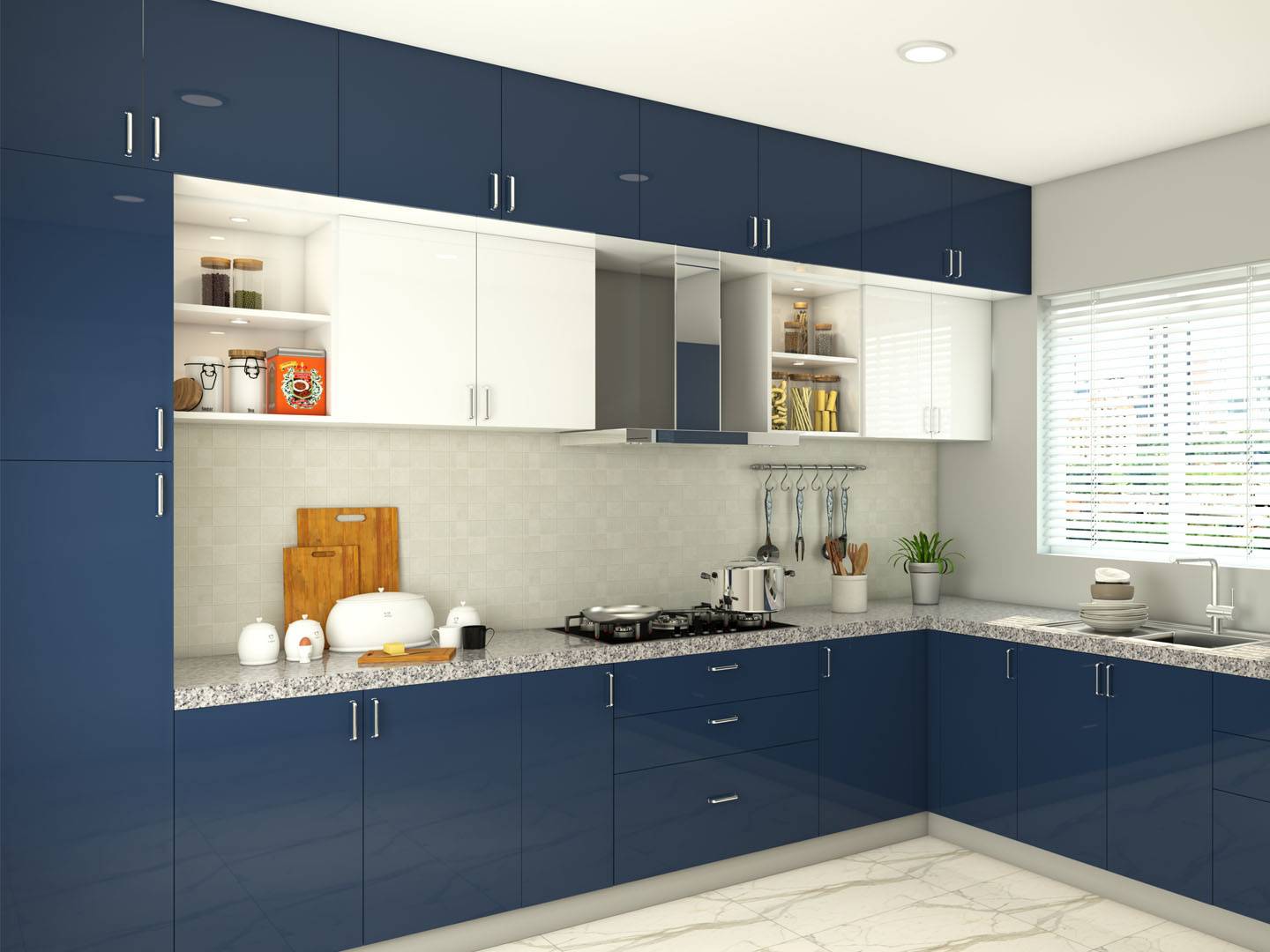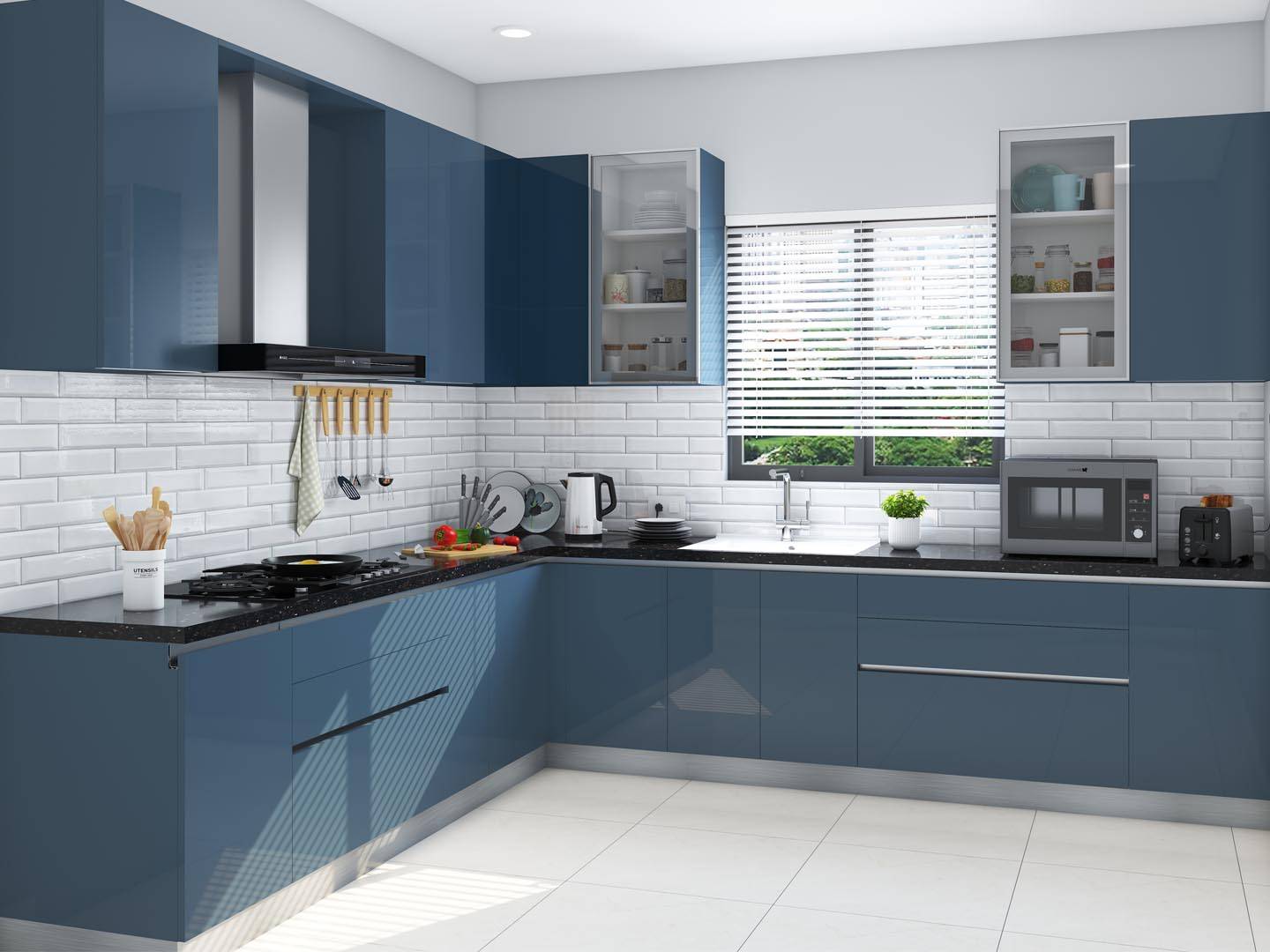 Additional features
Modern kitchens have a streamlined look, so hidden appliances are ideal. These special cabinets will match the appliance dimensions, concealing them for a minimalist look.
If you don't have a dedicated pantry, you could consider tall pantry cabinets for maximum space efficiency. Wall shelves will keep your coffee and tea handy while providing space for displaying decorative dishes. In addition, consider intelligent features for those hard-to-reach spots, such as pull-out plate racks and shelves.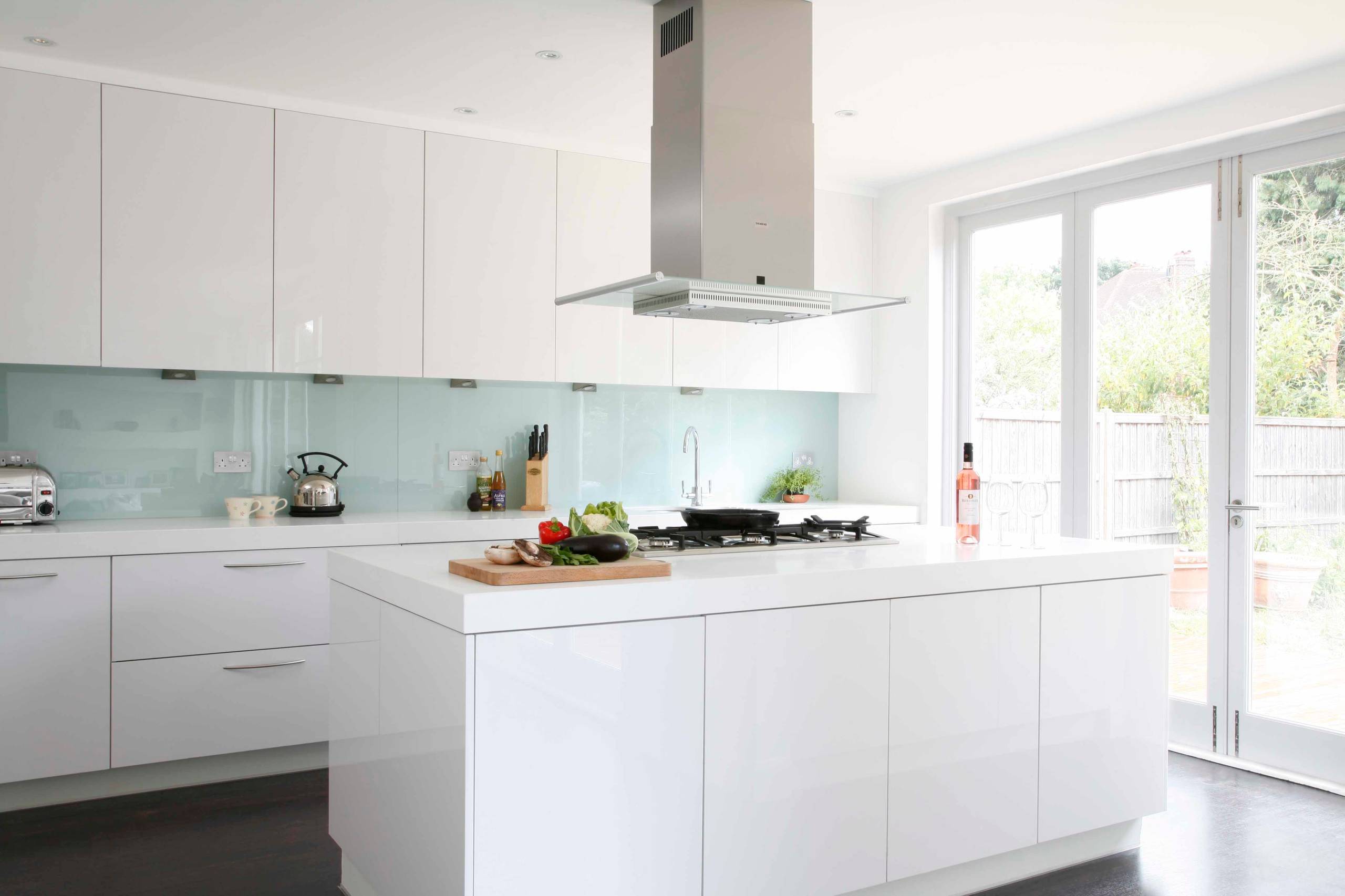 Modular kitchen styles
This kitchen design is a blend of traditional and modern elements. The corner cabinets enhance functionality, ensuring efficient use of the available space.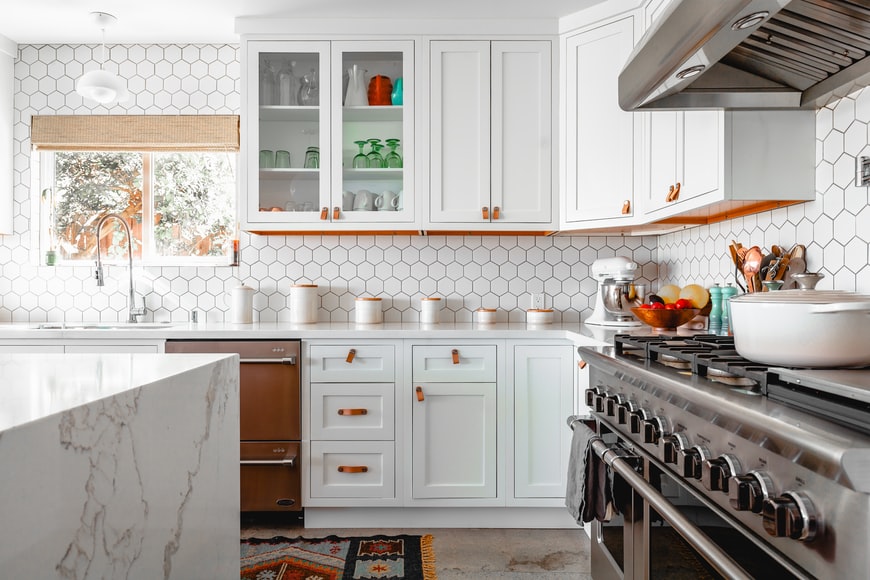 This stylish kitchen features clean lines and simplicity, coming with an island and sleek aesthetics. Modular kitchen cabinets are available in various sizes, so the space above the fridge was filled with a matching cabinet.
With modular kitchens, you can choose whether to have drawers, pull-out shelves, or bottle storage options. This L-shaped kitchen incorporates a center island for maximum efficiency, reflecting the flexibility of modular kitchens.