A home that lacks enough storage options will look disorganized and messy. If you don't have many storage solutions, we have you covered. We've curated a list of some amazingly chic furniture pieces with hidden storage to conceal the clutter. In addition to keeping your home tidy, they will enhance any space with their stylish design.
Rustic wooden trunk
A wooden chest is an unexpectedly useful addition to your home. The charming design brings nautical vibes while providing plenty of storage space for your necessities.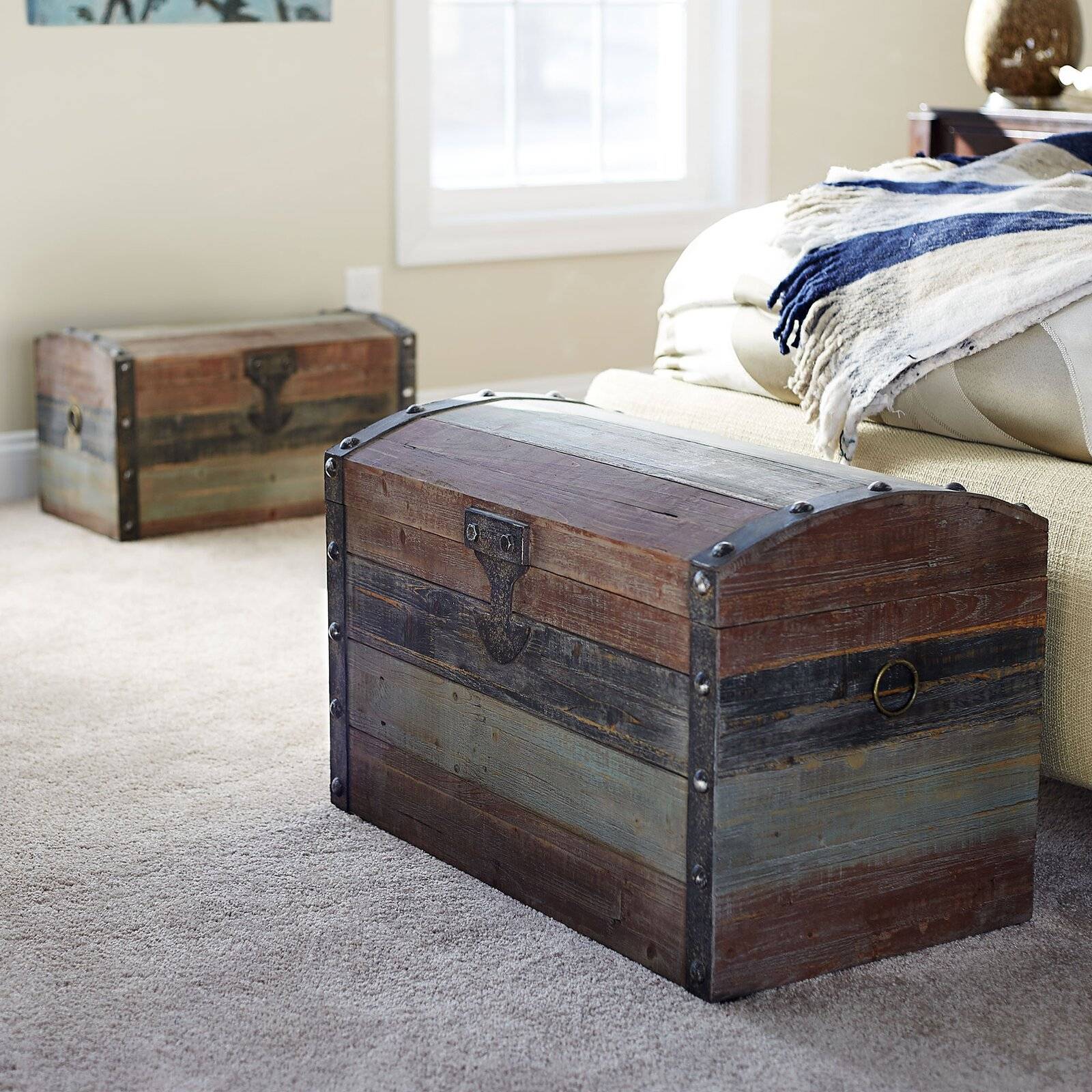 Coffee table
An elegant coffee table will add an elegant touch to your living room. We love how this impressive piece complements various styles while providing plenty of storage space for throw blankets.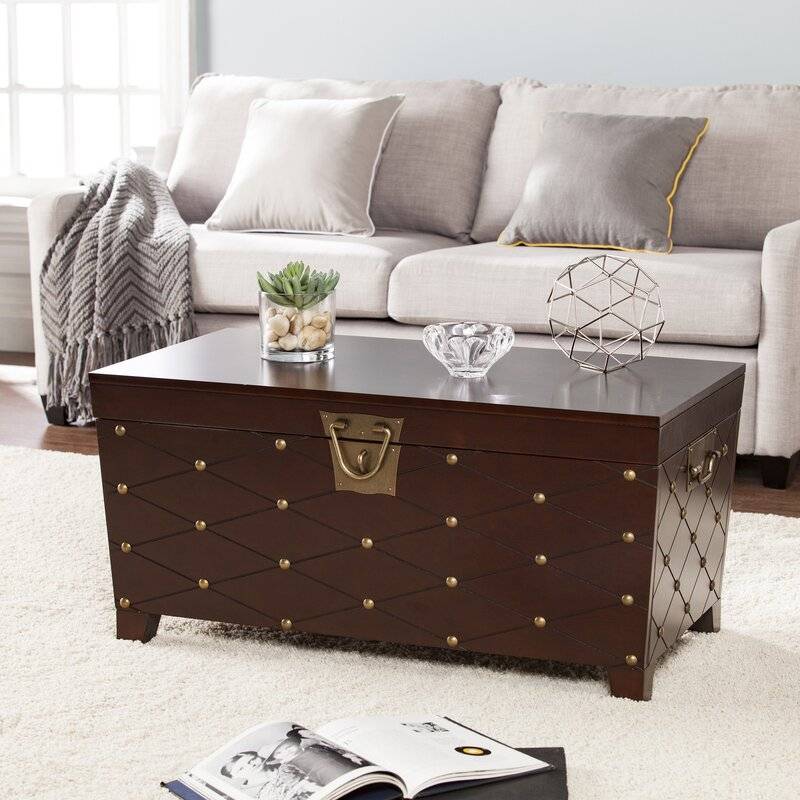 Ottoman with storage
If the classic ottomans with storage don't seem to fit your taste or style, here is a chic option that will work flawlessly. The vibrant ottoman features a modern design with hairpin legs and won't overwhelm the space due to its light feel. The velvet upholstery adds a luxurious touch, while the interior compartment provides hidden storage space.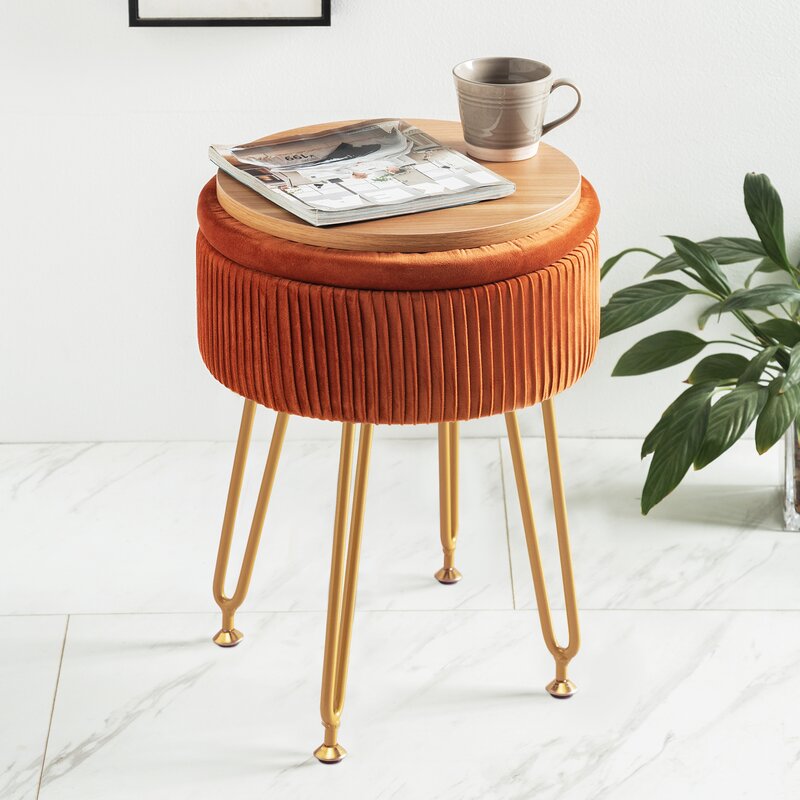 Hygge ladder
The wooden ladder is an unexpected decorative piece that introduces a cozy feel to the space. As well as being aesthetically pleasing, the ladder provides ample storage space for all your cozy throws. Whether you want to enhance your living room or bedroom, you can be sure that this decorative piece will bring a hygge vibe.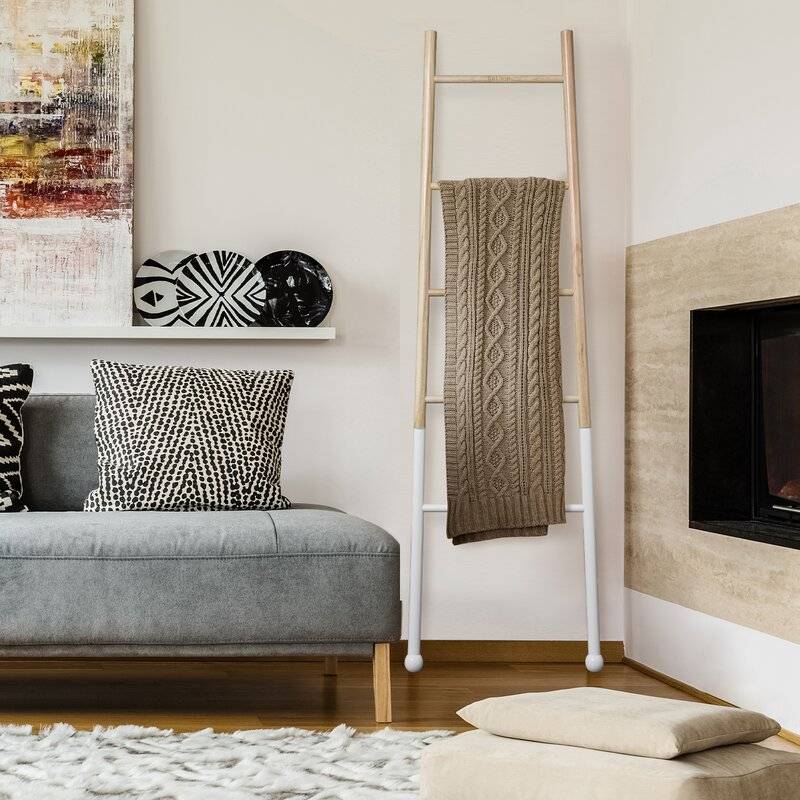 Modern bench
A messy entryway won't leave the best impression on visitors. This modern bench is ideal for keeping cluttered spaces organized while being an attractive addition. The hidden shelf provides plenty of room for storing bags or shoes to keep the area tidy and put together.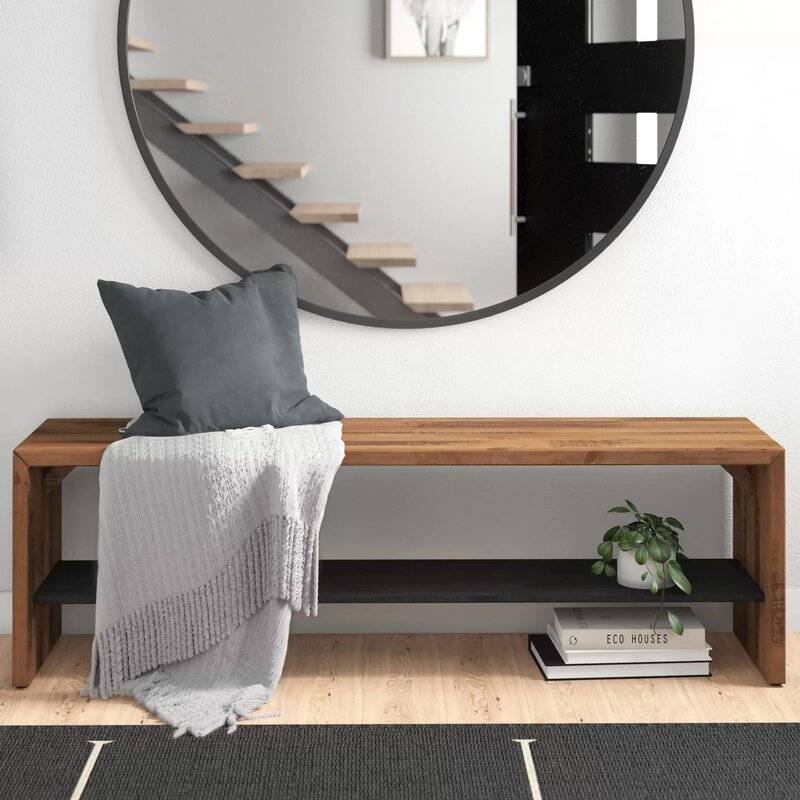 Modern farmhouse cabinet
This modern farmhouse cabinet has charming sliding barn doors, so it doesn't take too much of your precious space. The lovely piece will spruce up your living room and help keep it organized. If you need some extra storage in the bedroom, you can use it as a nightstand too.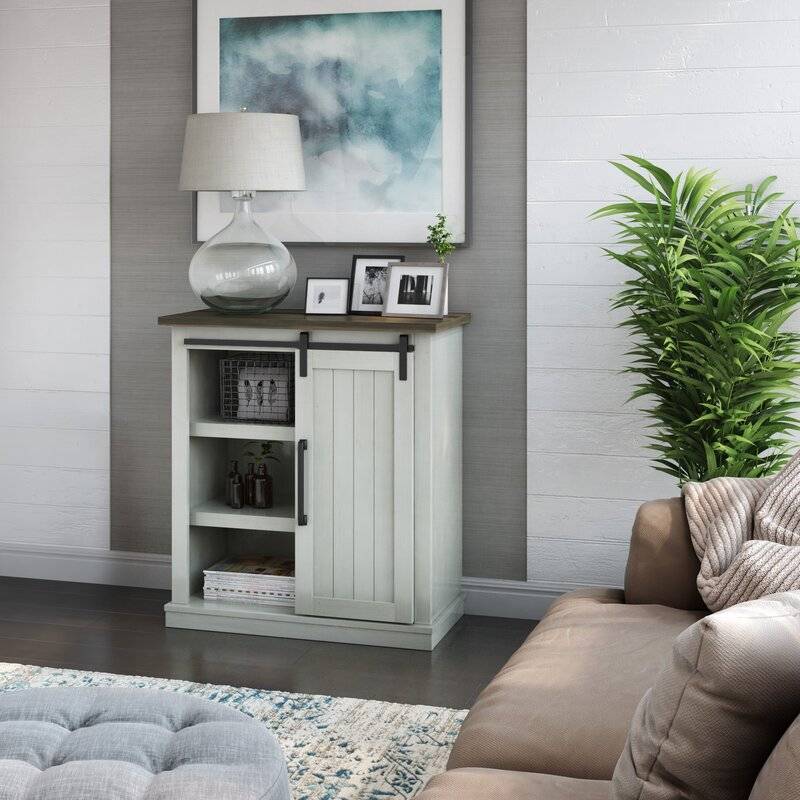 Wood and metal bookcase
This sleek bookcase is ideal for displaying decorative pieces such as plants, books, and souvenirs. Also, you can add appealing storage boxes to hide any clutter.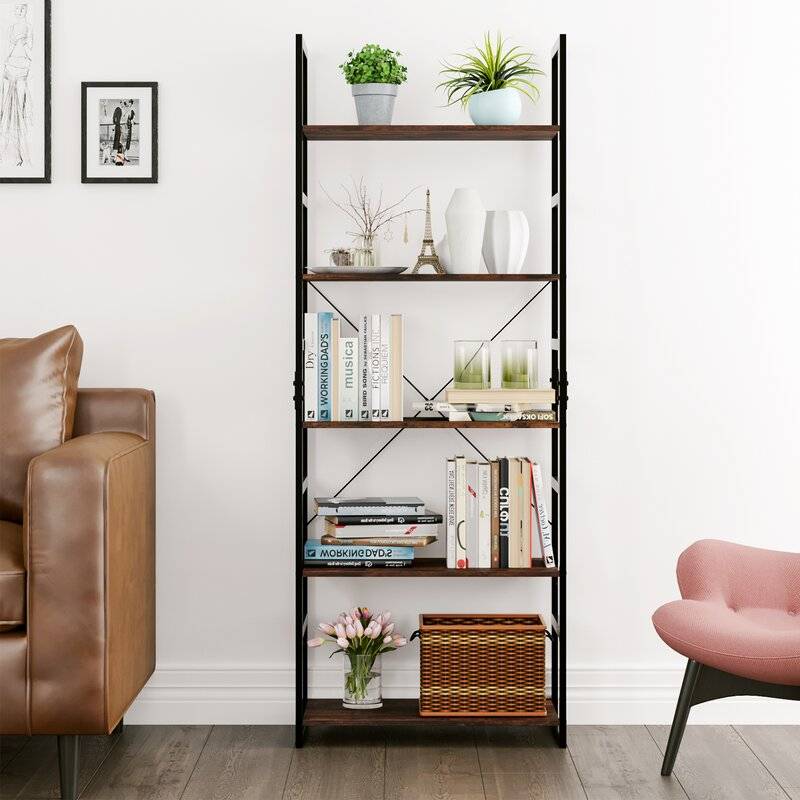 Foldable desk
This brilliant piece combines storage and a desk in one, with a simple design that would fit any space. The floating desk is the perfect choice for creating a home office in small spaces. With shelves and a drawer, it provides ample storage for your necessities.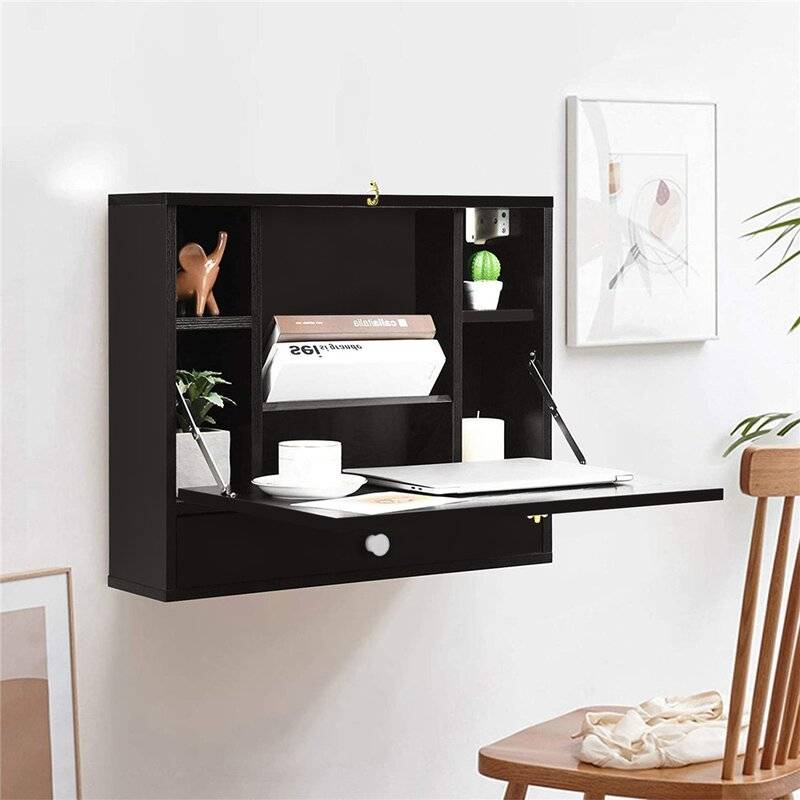 Chic bookcase
A steel bookcase with a golden frame will add chic vibes to any space. The clever piece is pretty versatile and can be used as a room divider, living room organizer, and for home office storage.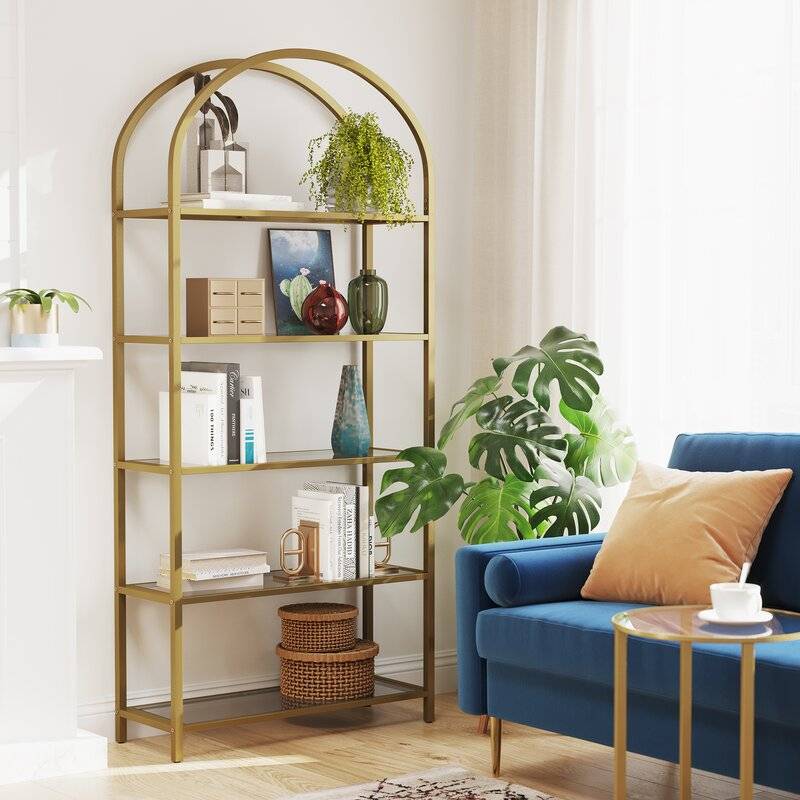 Rustic cabinet
A rustic cabinet such as this one adds a touch of visual interest with an appealing herringbone pattern. It will help you hide any clutter and keep it away from sight in addition to bringing charm and character to the space.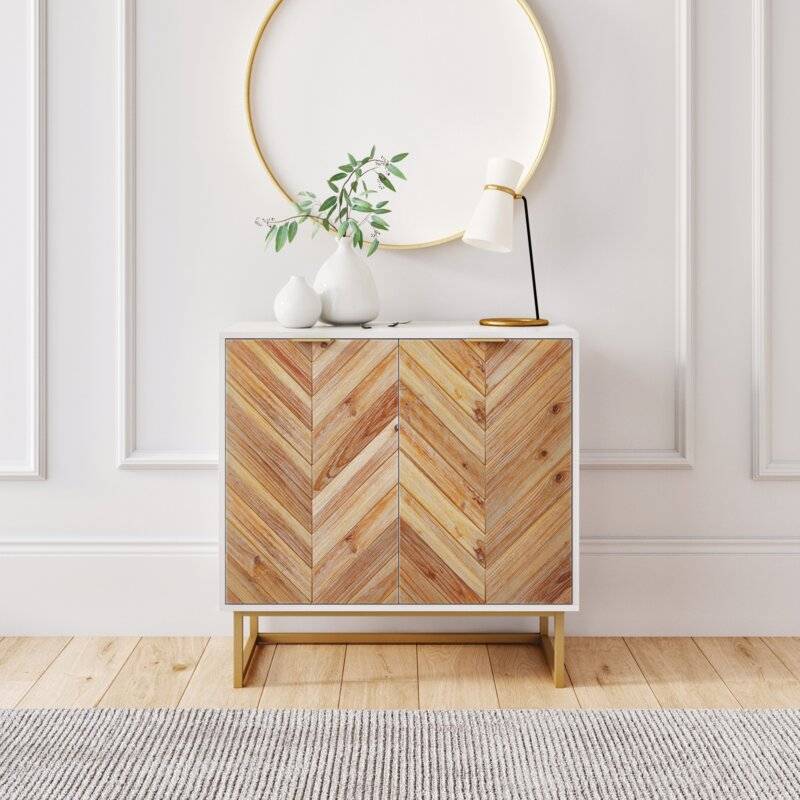 We know that photos can be an amazing source of design inspiration, so this article may contain affiliate links that will direct you to a particular decor item. Clicking on a link may result in a portion of proceeds being paid to www.decoist.com.