The carnival of design rolls in Milan, and we head into the fourth day of the amazing celebration that is Salone del Mobile 2016. Yesterday was truly inspirational with great bathrooms and décor lighting up our day, and as we still look back and marvel at the diverse and exclusive furniture that we were privileged to witness, it is also the time to take in some more! So, get ready wherever you are for a sensational fourth day Live from the Milan Fairgrounds as Alex Ion takes us on a fun-filled journey –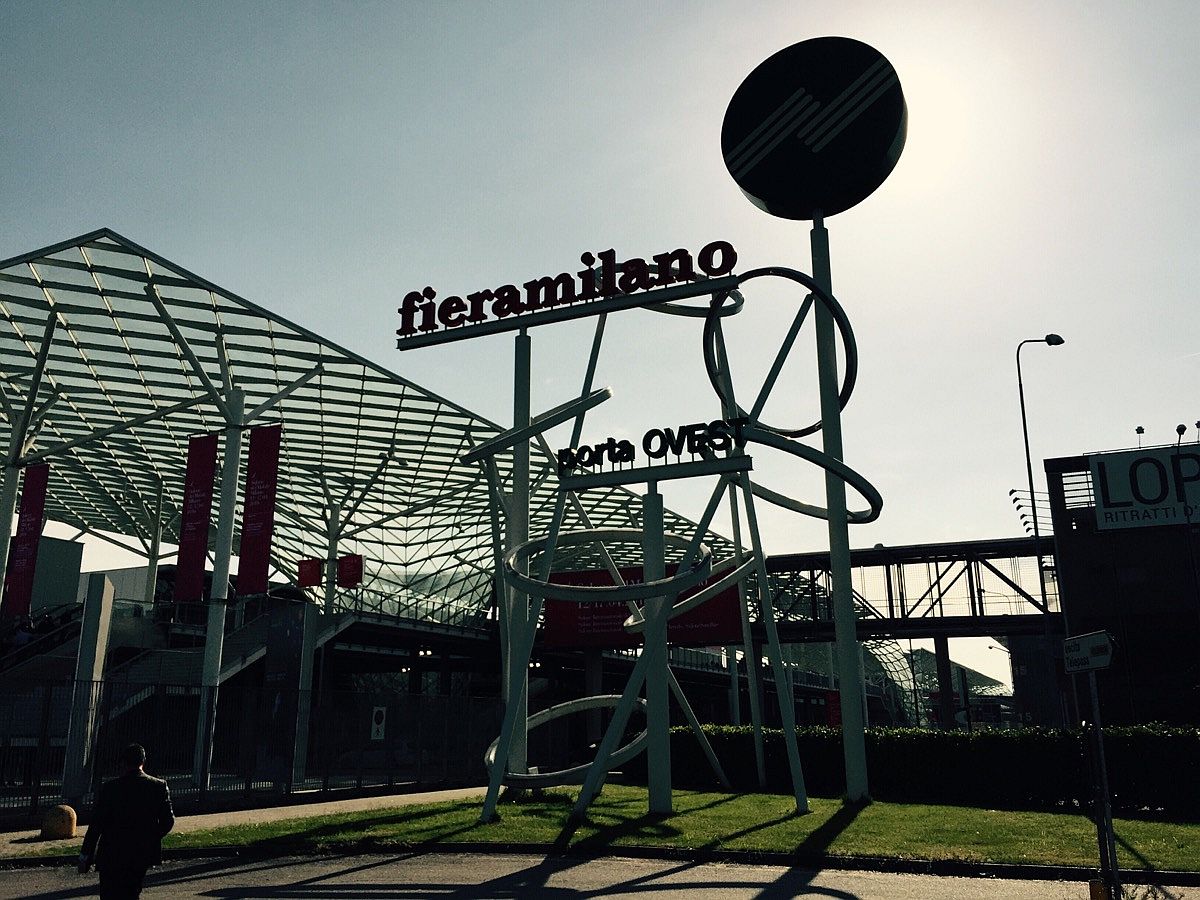 And with that folks, we call it a day on our Live Coverage from Salone del Mobile 2016. A big thanks to our man in Milan, Alex Ion, who tirelessly navigated through the complex labyrinth (and braved a bad back), bringing us the very best from the grand design festival. And of course, the entire Decoist team that put it all together.
But that is not the end of great inspiration from Milan, as Decoist will bring to you the very best of Salone del Mobile 2016 over the next few days. So, as we say Ciao to Milan, stay tuned for that exciting series and a whole lot more!
CASA International – Italia Collection
[14:59] It does make sense to bring décor with distinctly Italian flavor to Milan, and doing that with delightful panache is CASA International. Their Italia Collection designed by Mauro Lipparini is the central attraction here, and you would be forgiven if you wanted to spend more than a few minutes enjoying the pampering embrace of this cultured décor.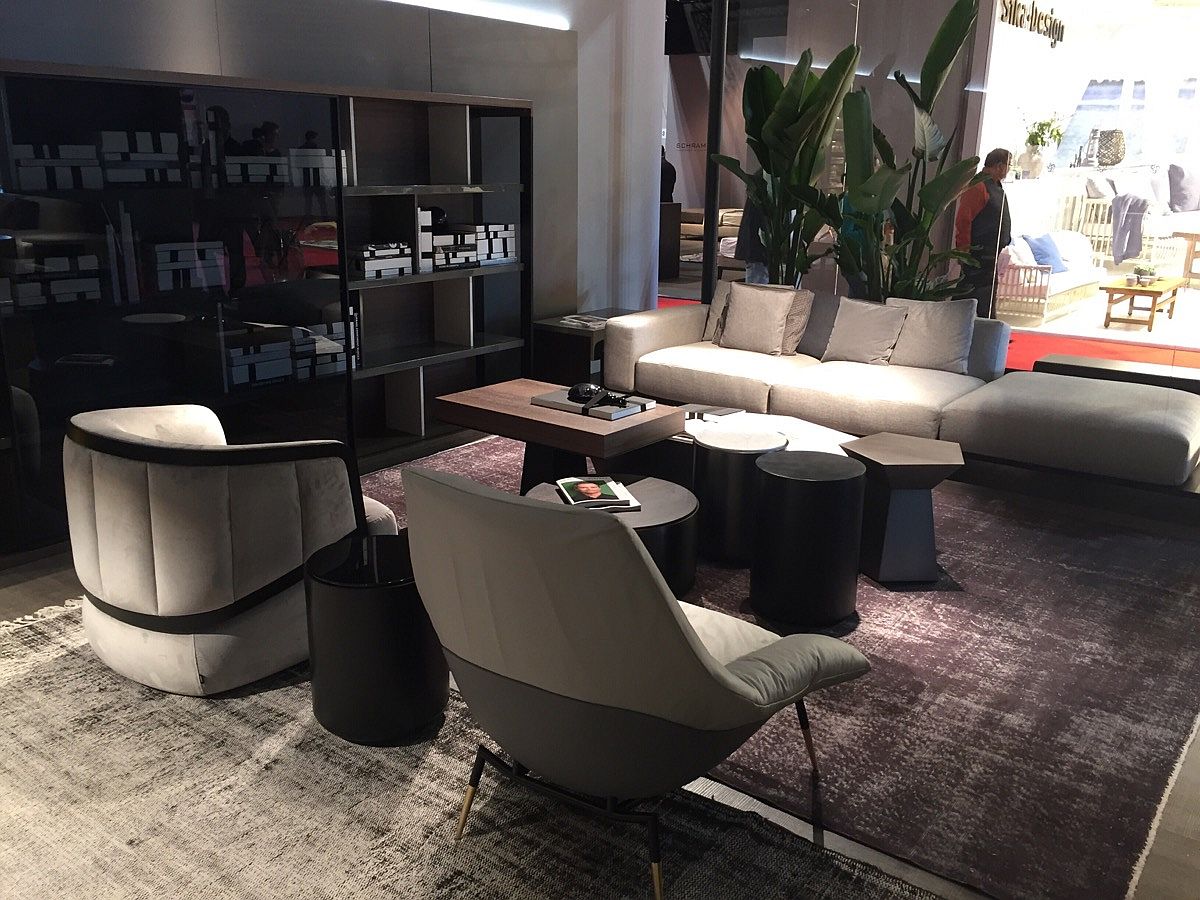 Benedetti Mobili: Best of Bedroom Decor
[14:42] Furnishing your dream bedroom in grand style is Benedetti Mobili, and their wonderful collection on offer at Salone del Mobile 2016 is arguably one of the best on display. Contemporary beds, classic nightstands and spacious wardrobes with a wide array of customization choices; you can pick the specific elements you love and fashion a stunning bedroom that is both functional and relaxing. A captivating display –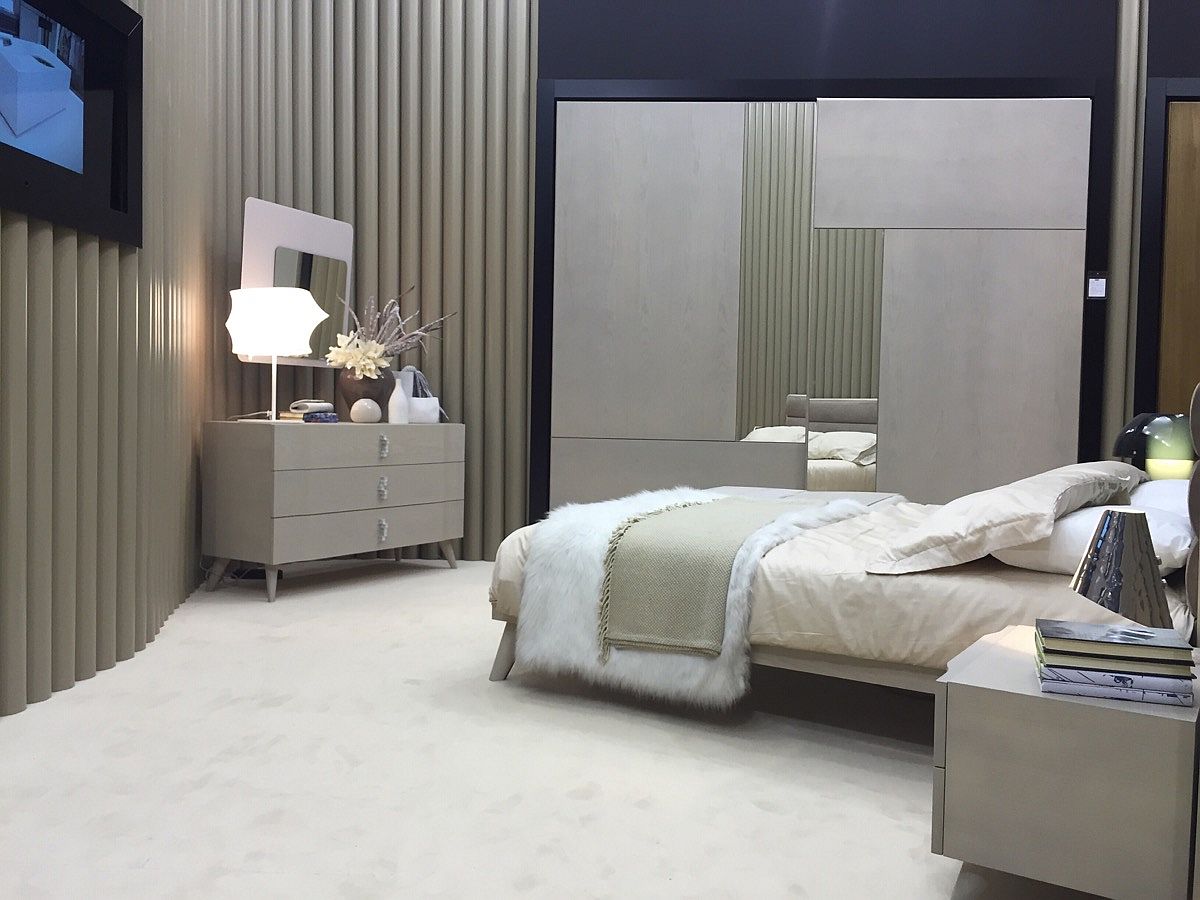 Unopiù: Taking Luxury Outdoors
[14:36] In today's world of design the outdoors are furnished in a way that is as appealing and opulent as the curated interior. And it is brands like Unopiù that make this possible with their amazing array of outdoor furniture that sets the trend across the globe. Ergonomic dining table sets, plush outdoor sofas and of course relaxing chairs that would look great next to the pool, this Slaone del Mobile stand has it all – and a fabulous backdrop to match!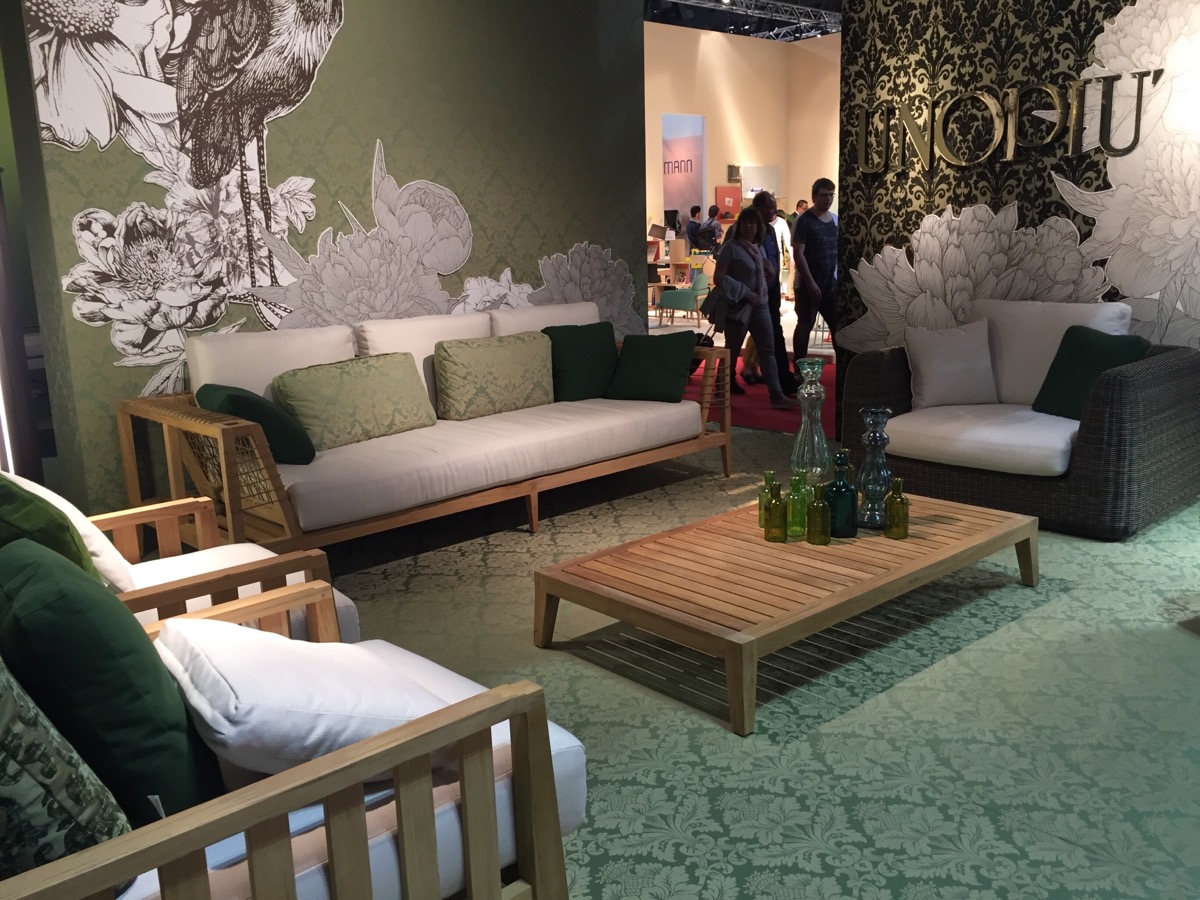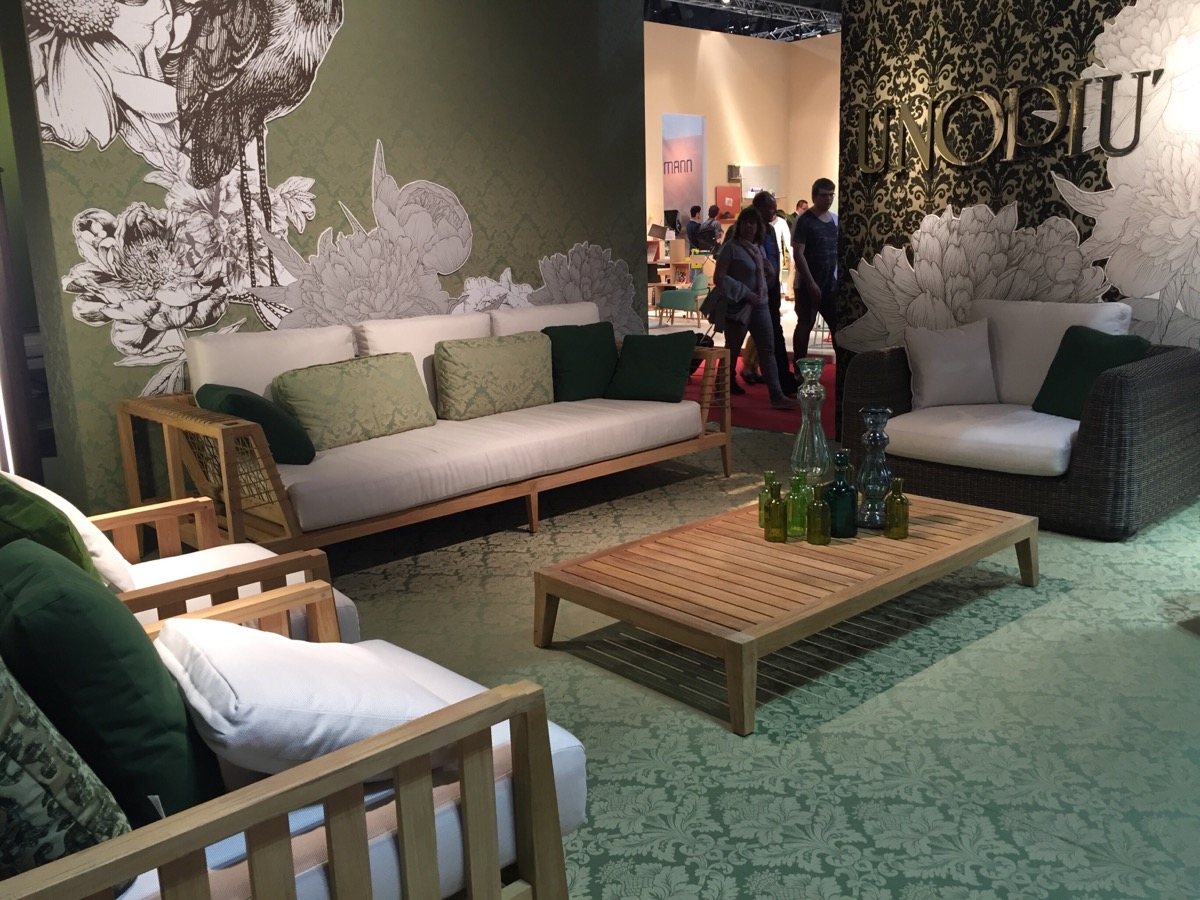 Unopiù was founded in 1978 in Soriano nel Cimino in the heart of the Tuscia countryside, fifteen kilometers from Viterbo, in an area which for centuries has been dedicated to the cure and culture of gardens. In little more than thirty years this small handcrafted reality has been transformed into the European leader of outdoor furnishings.
MaxDivani: More Italian Goodness
[14:31] The Exclusive Collection of sofas from MaxDivani at this year's Salone del Mobile ooze opulence and a mastery that is epitomized by their flowing form. Contemporary, trendy and yet totally ageless, each design has a flavor of its own with the likes of Soft Levi, Nando and Brera offering rich variety and comfort along with a smart dash of color when needed.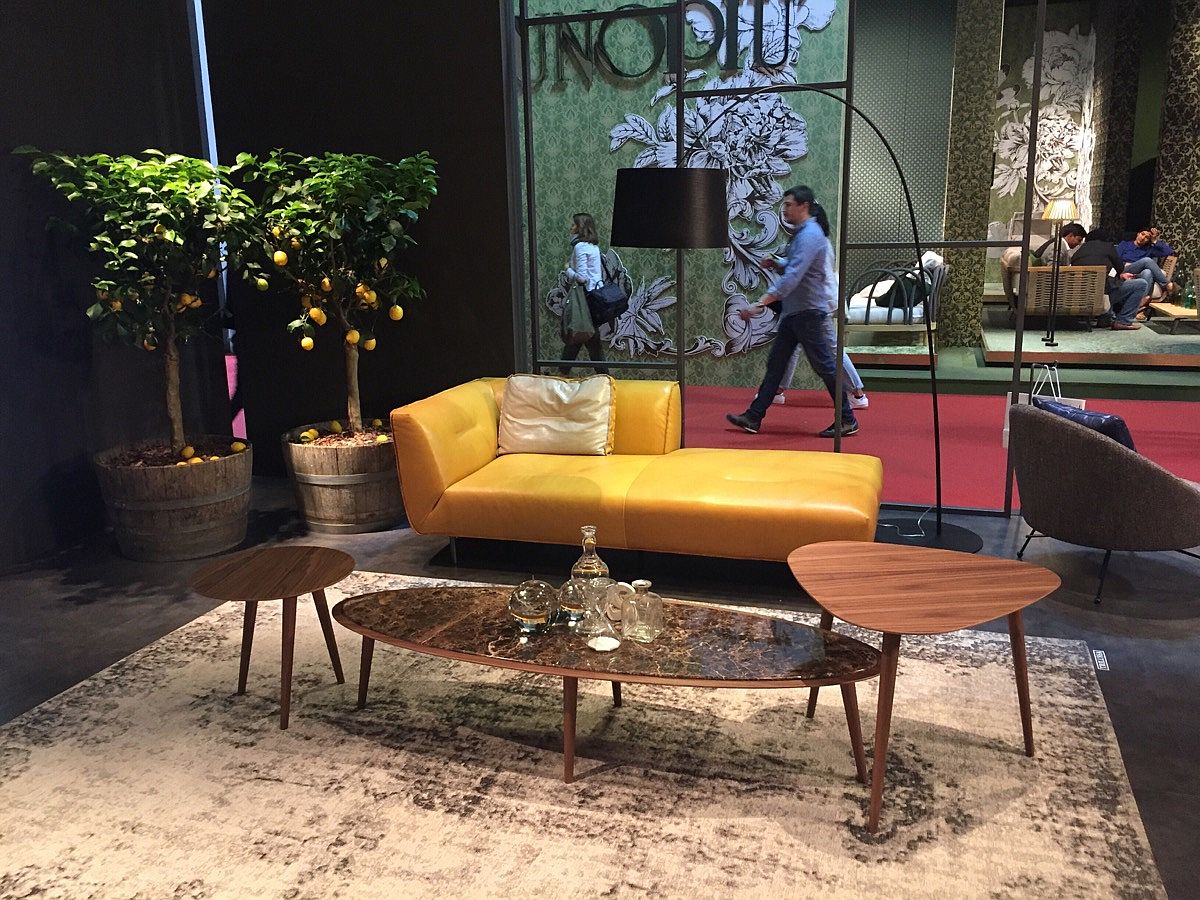 Who Needs Color?!
The world is not black and white with just gray filling up the space in between. But then, we have never spent a whole lot of time inside the world of string furniture!
One of those moments when it's all black & white and people add … colour. By String Furniture of Sweden #isaloni pic.twitter.com/vB4f2TAxrV

— Alex Ion (@alex_ion) April 15, 2016
Breezy and Beautiful La Forma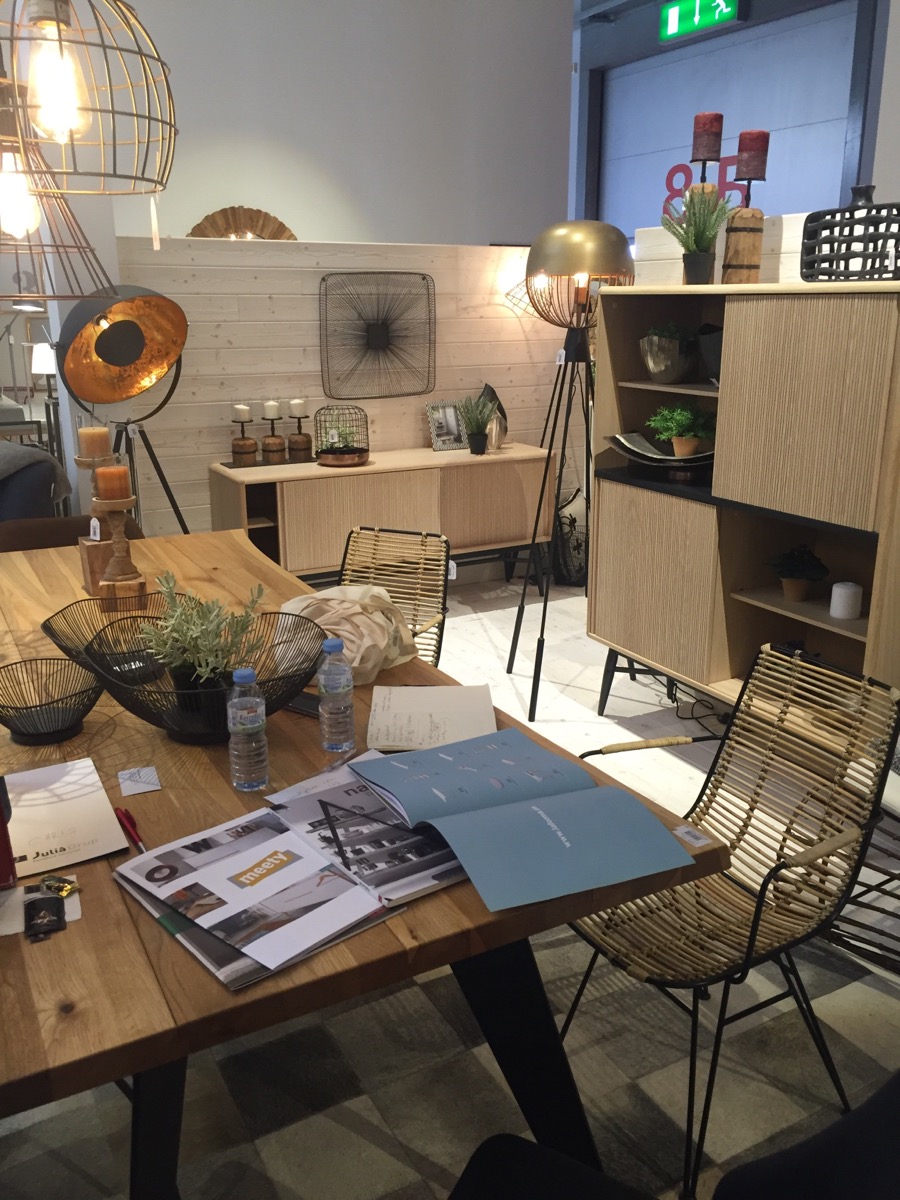 [13:28] Unassumingly elegant, casual and reminding us of a beautiful summer afternoon in a cozy cottage on the beach, the lovely décor from La Forma puts a smile of your face. There is something for everyone here: industrial lighting, shabby chic chairs, midcentury modern side tables and of course loads of modern accessories. Collections such as In & Out, Relax and Disset pretty much cover the entire style spectrum with ease.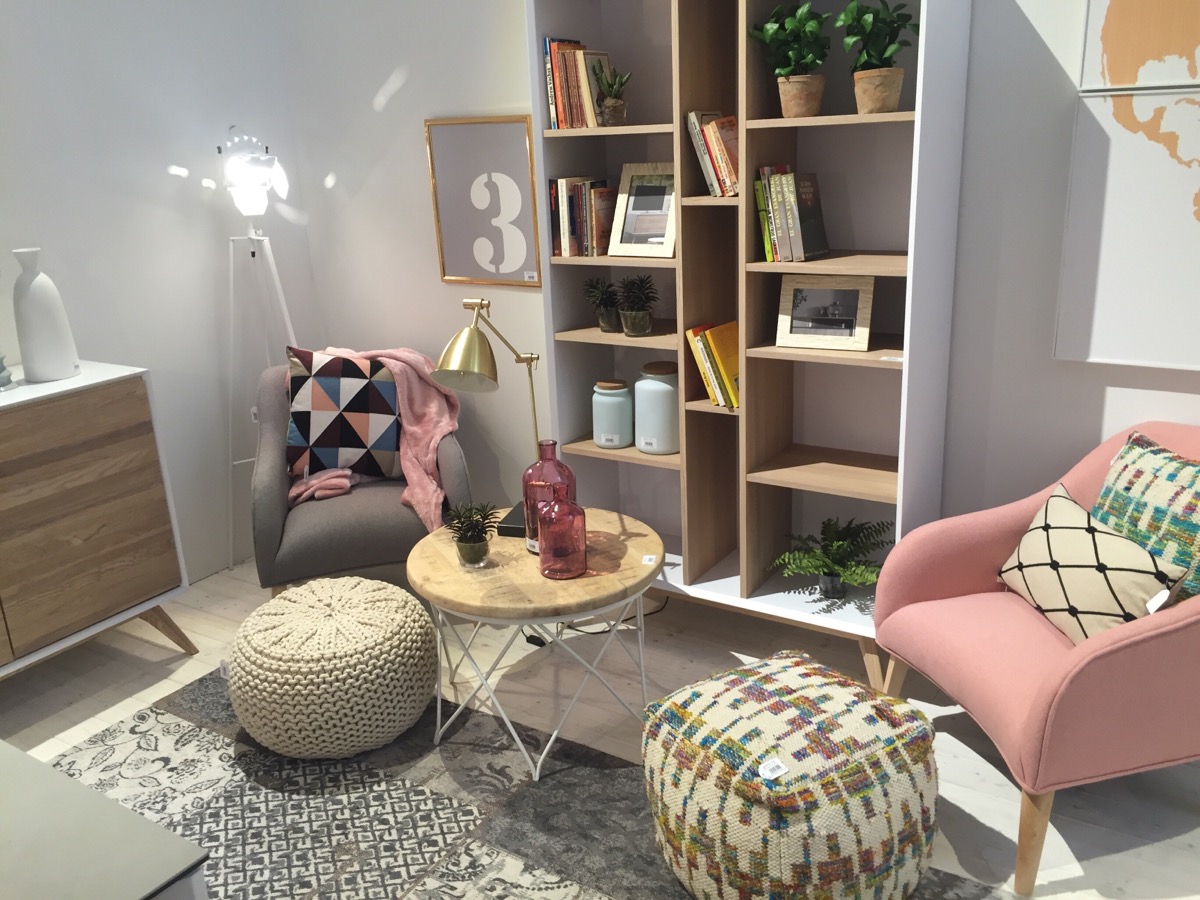 Koinor: New-Age Decor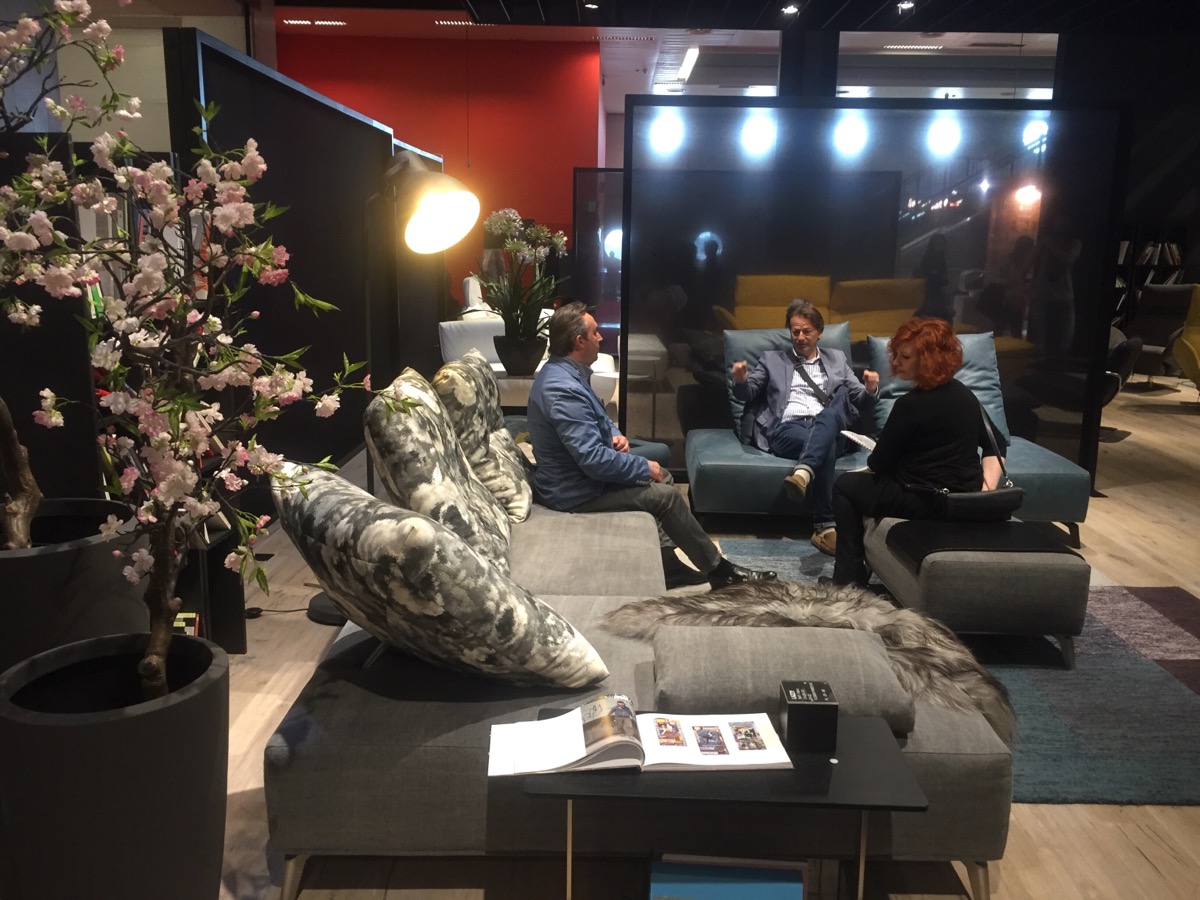 [13:25] If the world around us is moving fast at such a rapid pace, can your same old sofa, side table or even recliner not evolve along with it? Koinor definitely thinks they can, as they not only unleash a bold and suave collection of sofas with color and refinement at Salone del Mobile 2016, but the company also boasts décor with futuristic features. From multi-functional décor that morphs with the gentle touch of an almost invisible button to a side table with a sound system and a recliner that doubles as your personal masseuse! Yep, it is the world of tomorrow!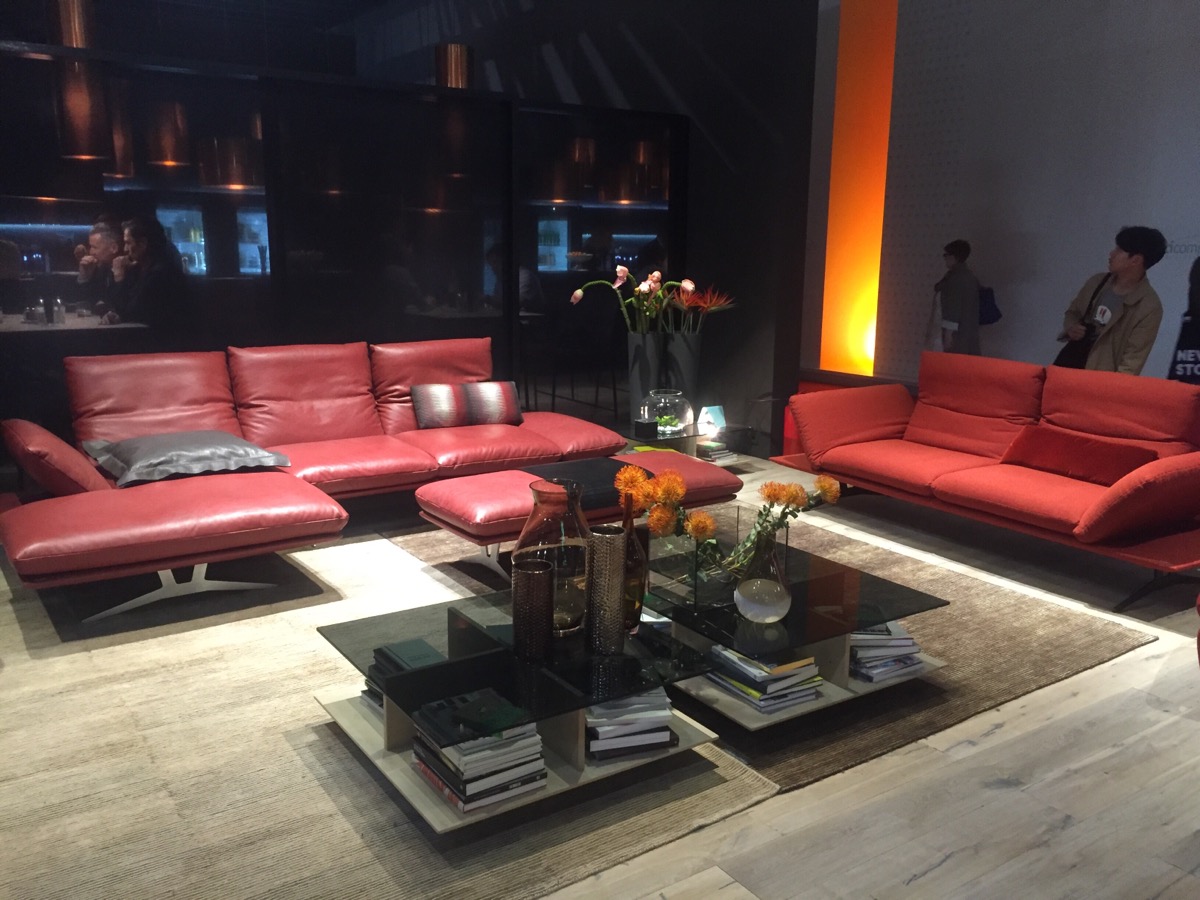 Alberta Salotti: Absolute Best
[12:04] Think of luxurious Italian sofas and one of the first names that comes to mind is Alberta. For decades now they have produced brilliant and plush sofas that range from the classic padded designs to the exclusive modern pieces, depending both on consumer taste and demand. With the likes of Santorini, Theo and Hamilton, Alberta sofas can easily set the tone for your new, exquisite living room. And their Salone del Mobile stand epitomizes this ever so beautifully!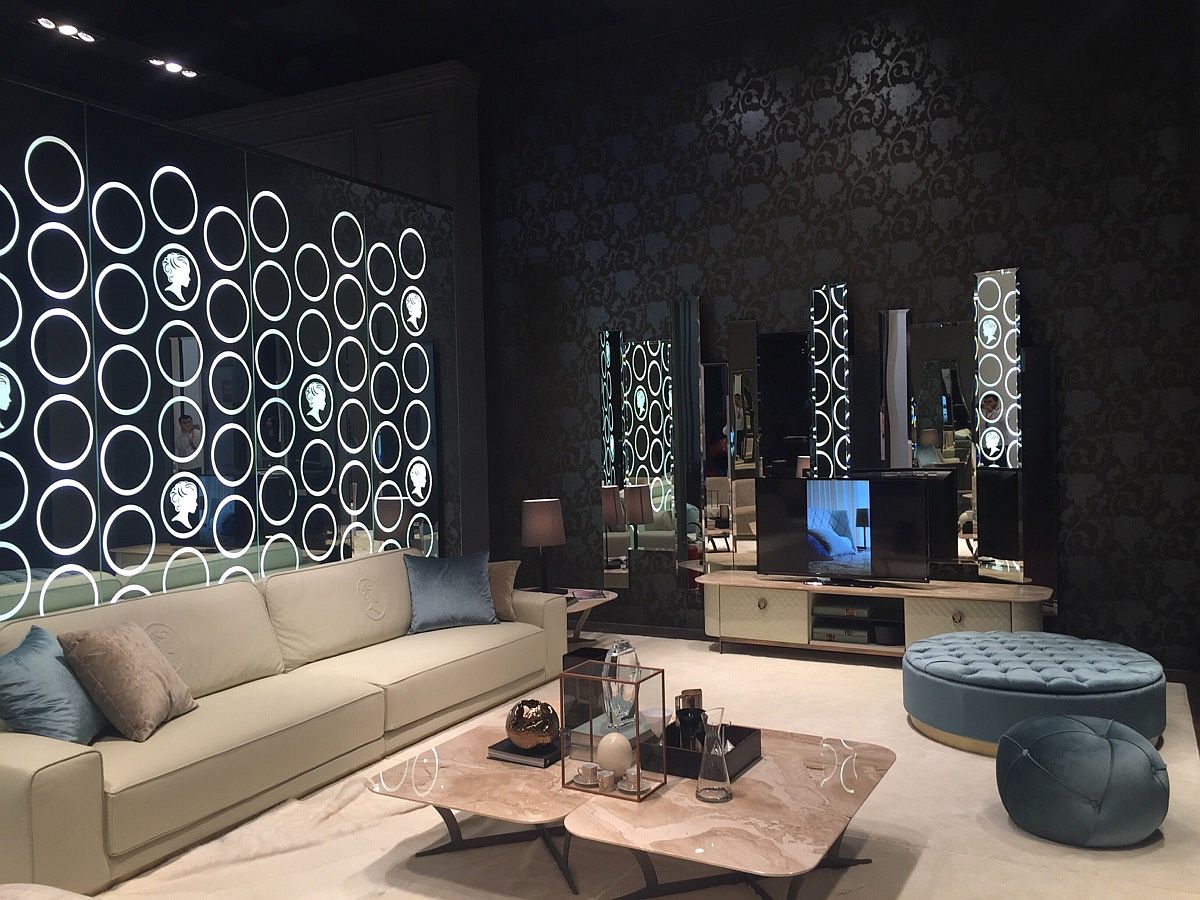 Chateau d'Ax: Design Excellence
[11:22] Luxury intertwined with elegance and contemporary form, the living room décor collection from Chateau d'Ax makes you want to simply sink in and take a break. Representing the very best of Italian design coupled with global trends that shape the design industry, there is a certain dashing masculinity about their plush, leather sections; an understated vibe that is not too overwhelming.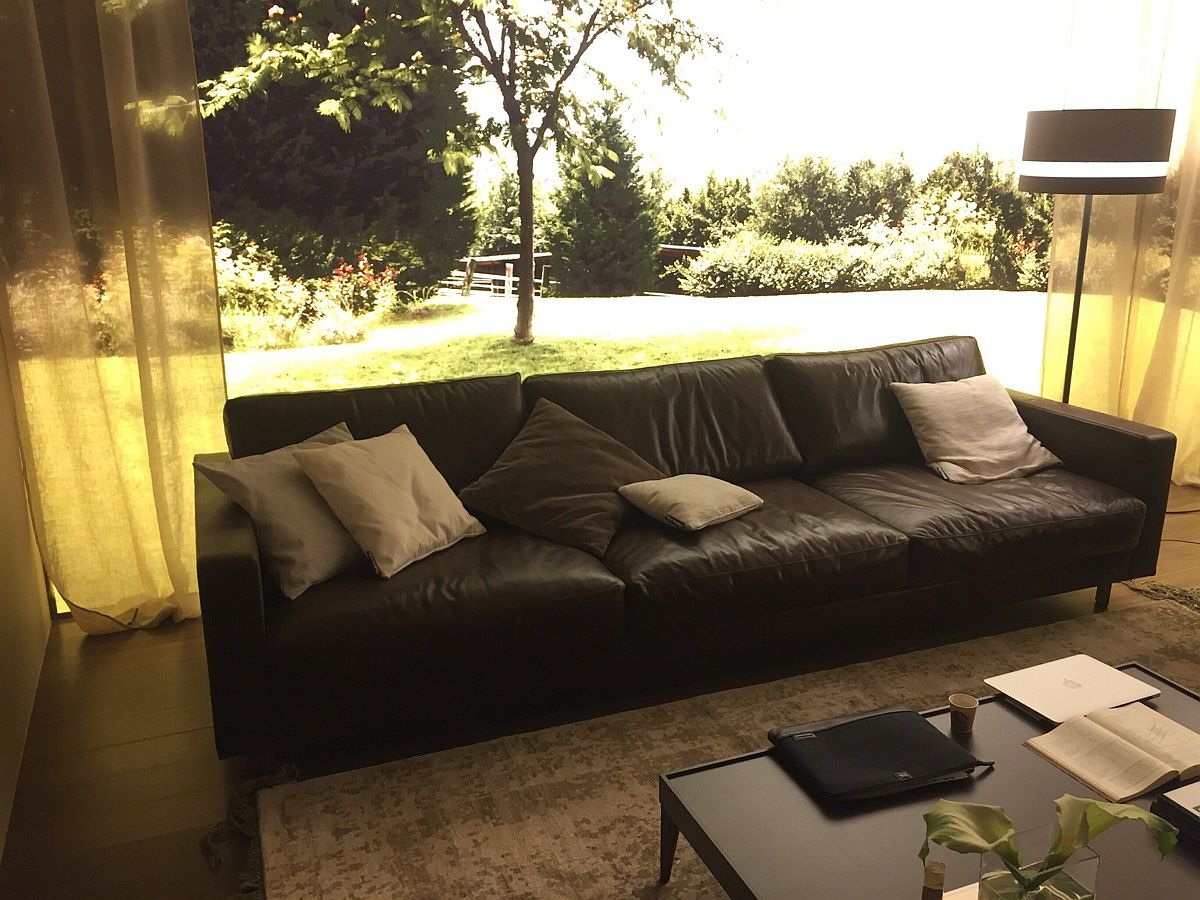 Ditre Italy: Dress Up your Home
[11:08] Bringing a brand new approach to home design is Ditre Italy as they unleash their new collections that include living room furniture, plush sofas and accessories that complete the stylish makeover. The Designwear system of sofas and complementary décor are a treat for the senses and a perfect way to start our fourth day at Salone del Mobile 2016. Tailored with precision!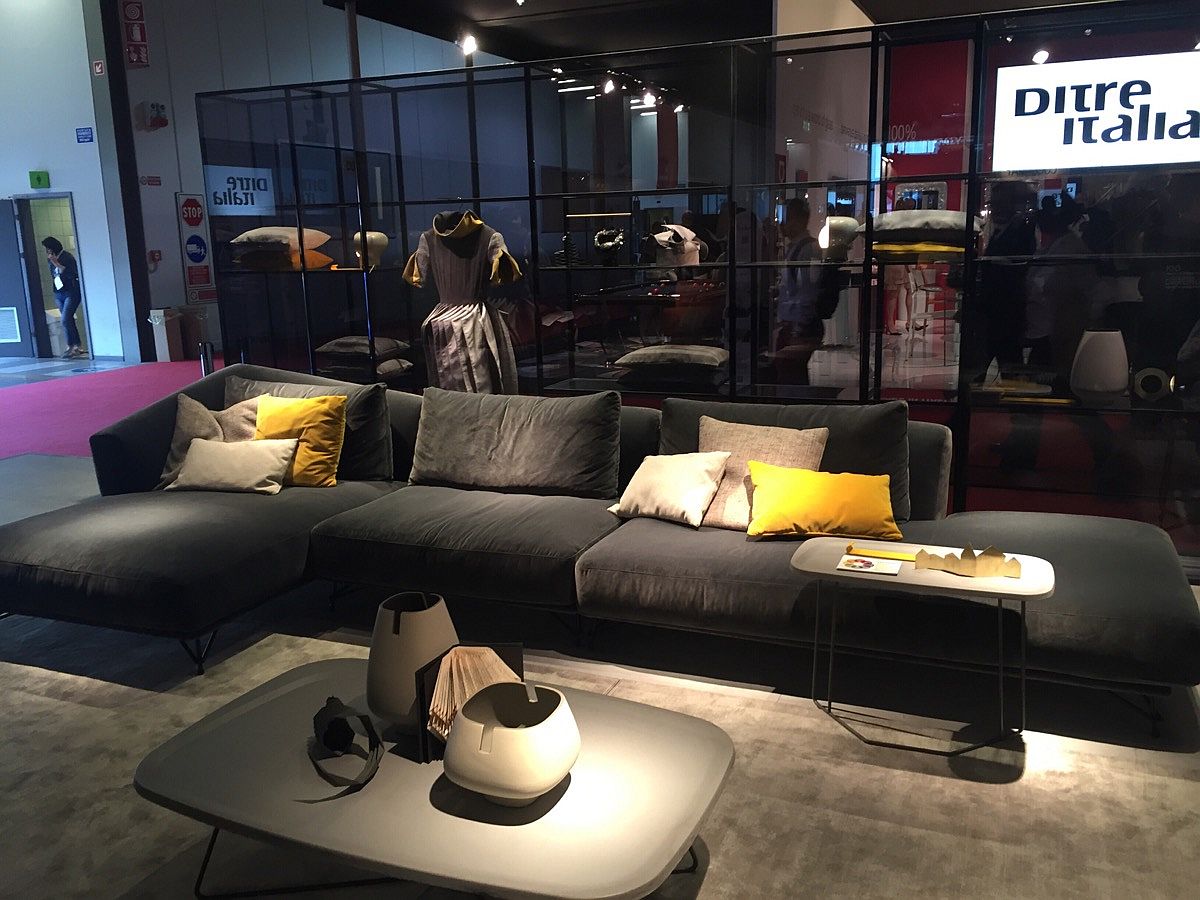 Refresh the Page for Latest Updates from Salone del Mobile 2016, Milan!