Decorative stepping stones can make all the difference when people visit your home. You want it to be an experience they will remember, right? Decorative stepping stones can make the journey to your door feel like an adventure. They are great for beautifying home gardens and also protecting them. With stepping stones clearly outlining the path, the chances of someone mistakenly veering off into your garden and destroying your flowers are slimmer.
There are many options when it comes to stepping stones, and coupled with the fact that there is an opportunity to make it a DIY project, you can have the ones unique to your home alone. The decorative stepping stones listed here will help you decide which one is best suited for your home or can serve as inspiration for your DIY stepping stones.
Mickey Mouse Inspired Stepping Stones

If you're a lover of cartoons, you'll understand what it means to have cut-outs of your favorite character. In this case, you have to be a big fan of Mickey Mouse, or maybe your kids. Instead of a cut-out, it will be a concrete slab. You'll need to get a concrete slab mold in the shape of a Mickey Mouse and half the job is done. Once you make the slabs in the shape of Mickey Mouse and place them on your pathway, you can then call yourself a certified fangirl or fanboy.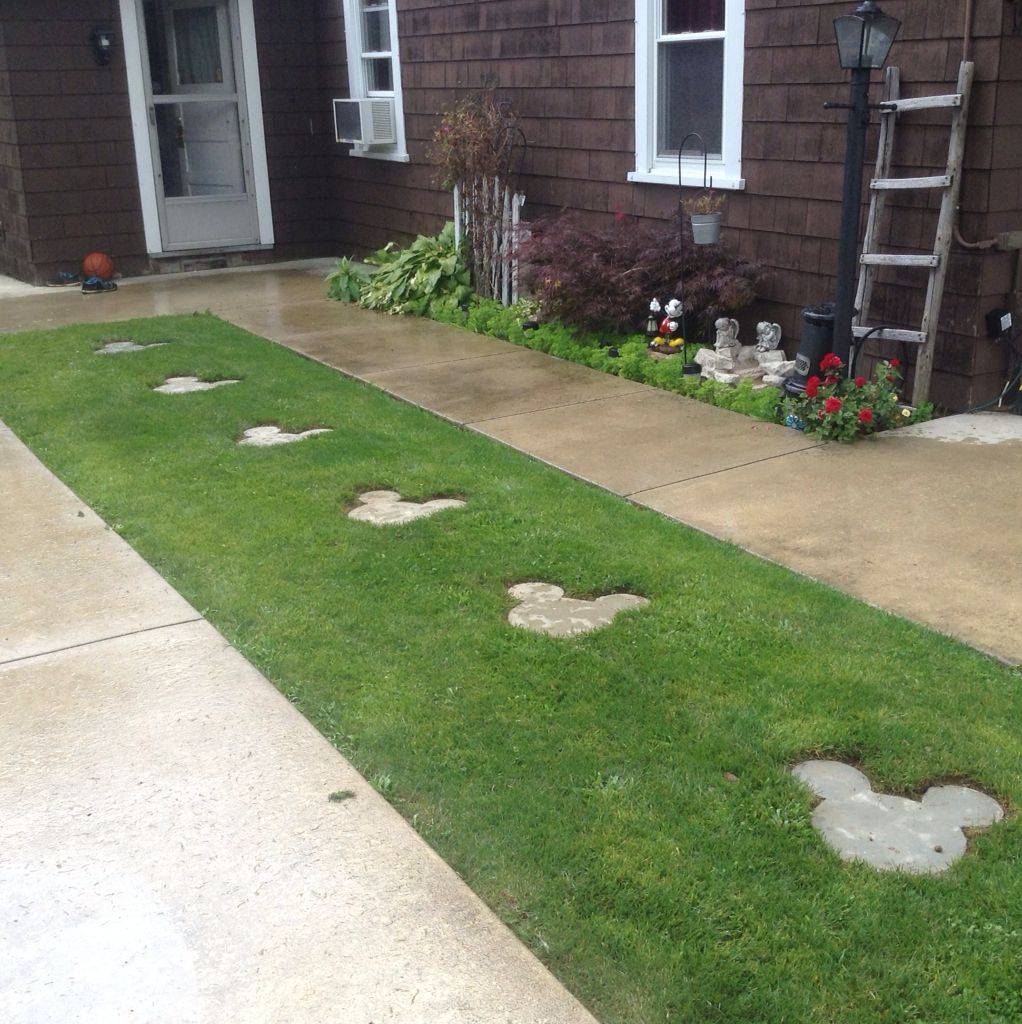 Molded Stepping Stones

Molding your stepping stones is quite popular because of how easy it is, and also how you can personalize it. For this one, you're making decorative stepping stones of regular shapes but you get to add other materials to it. Things like colorful stones and also broken ceramic pieces can do a great deal in making it look beautiful. You can find rubber molds at your craft store and it is usually inexpensive. Create one in a million kinds of stepping stones just for your home.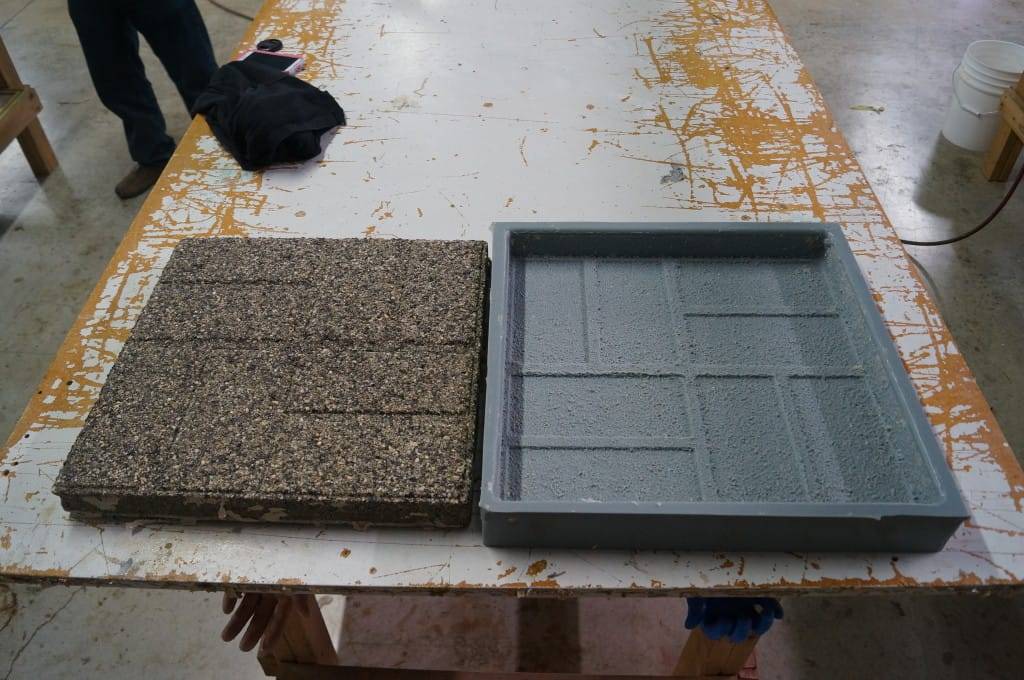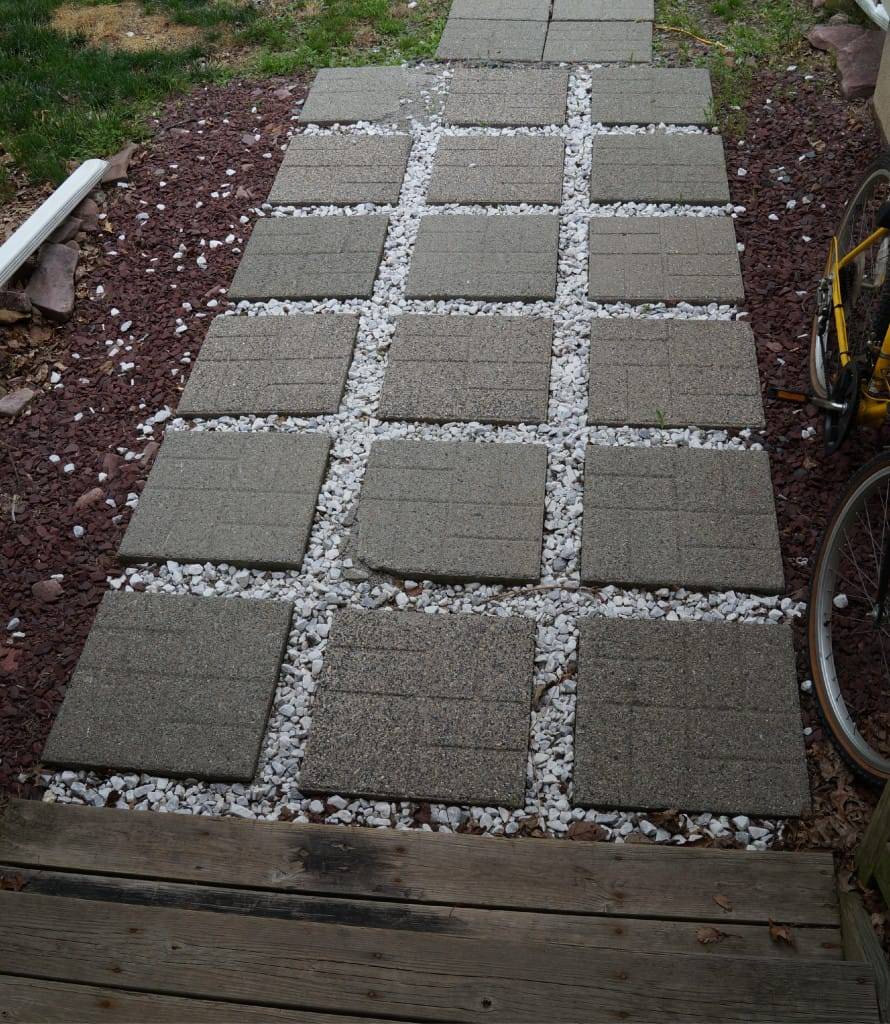 Foot Shaped Steps for Sandy Yard

Nothing is more obvious than a stepping stone that is shaped like a foot. It is quirky, fun, and can make the journey to your front door a bit more interesting. You can also use it to play a slightly modified game of "the floor is lava" with your kids where the foot-shaped slabs are safe spots. The footsteps can be as plain as you want or can be decorated with brightly colored stones.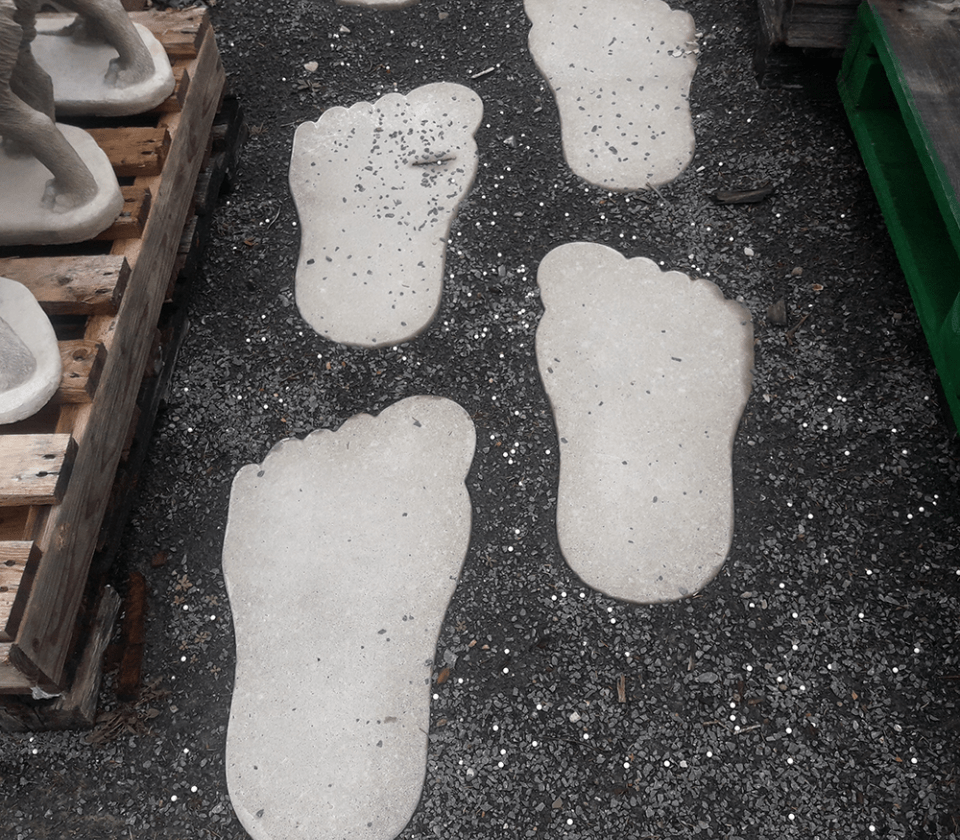 Recycled Wood Log
Trees that have been felled have various uses, one of which can be stepping stones. Sometimes, when trees are cut, some parts are left to rot and waste. You can recycle such parts. You'll need to slice the log of wood horizontally to create almost circular-shaped slices. You can cut from logs of wood derived from different parts of the tree so there can be variation in size. The wood will have to be sealed and finished to prevent it from rotting once placed on the floor for some time.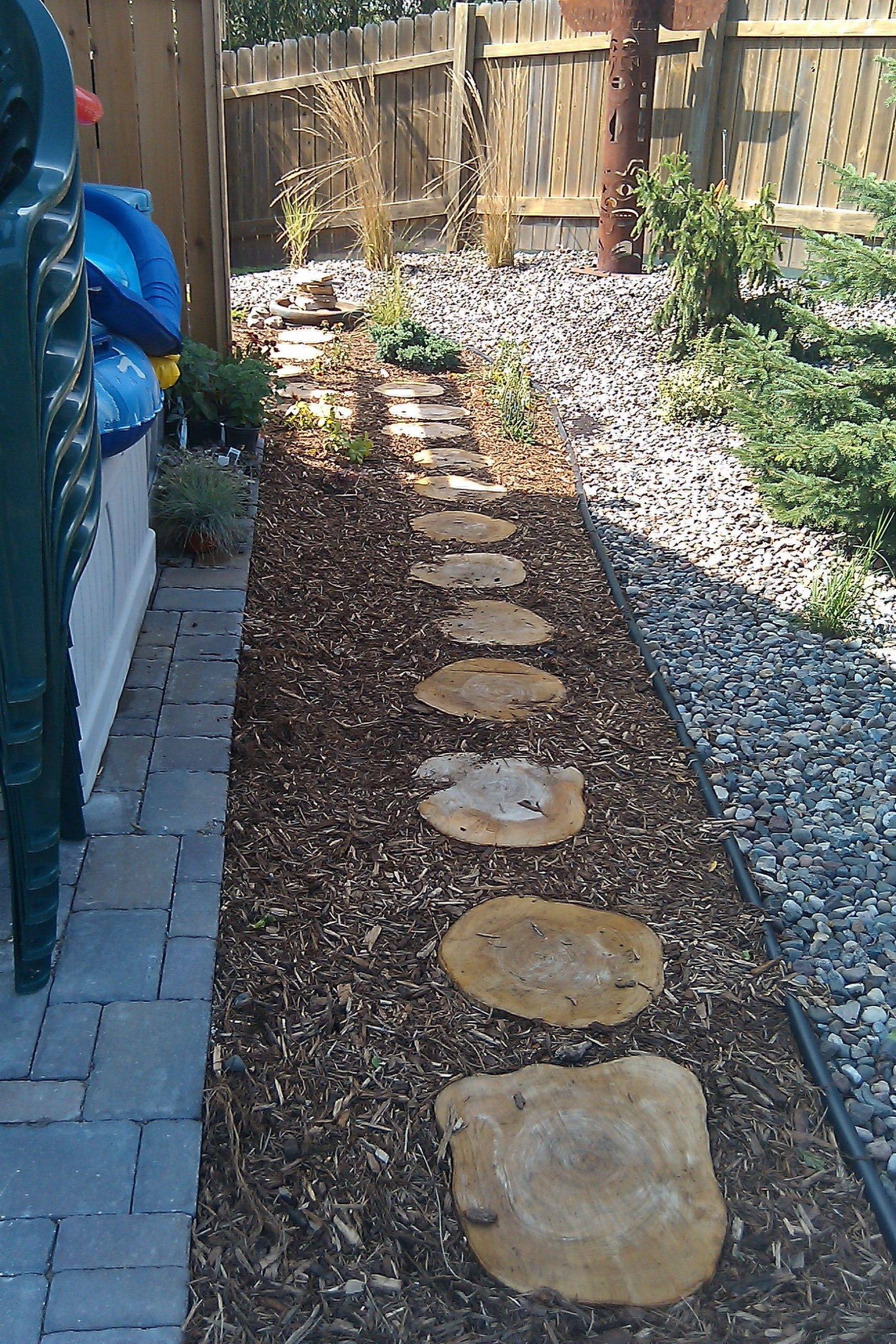 Wood and Stone Pathway

Stronger and more rugged materials are usually preferred over wood for stepping stones but there is a way around it. Wood has different strengths based on the characteristics of the tree they are from, and when they are treated and sealed well, they can last longer than expected. Stones in between each wood help prevent the sand beneath it from washing off faster and also add to its aesthetic.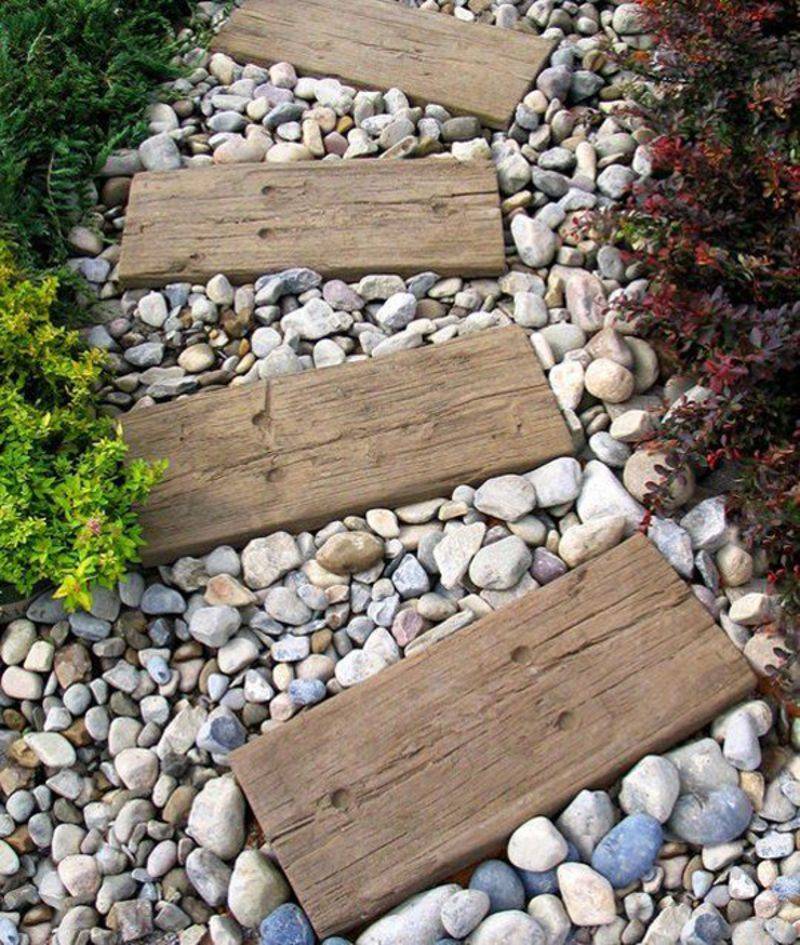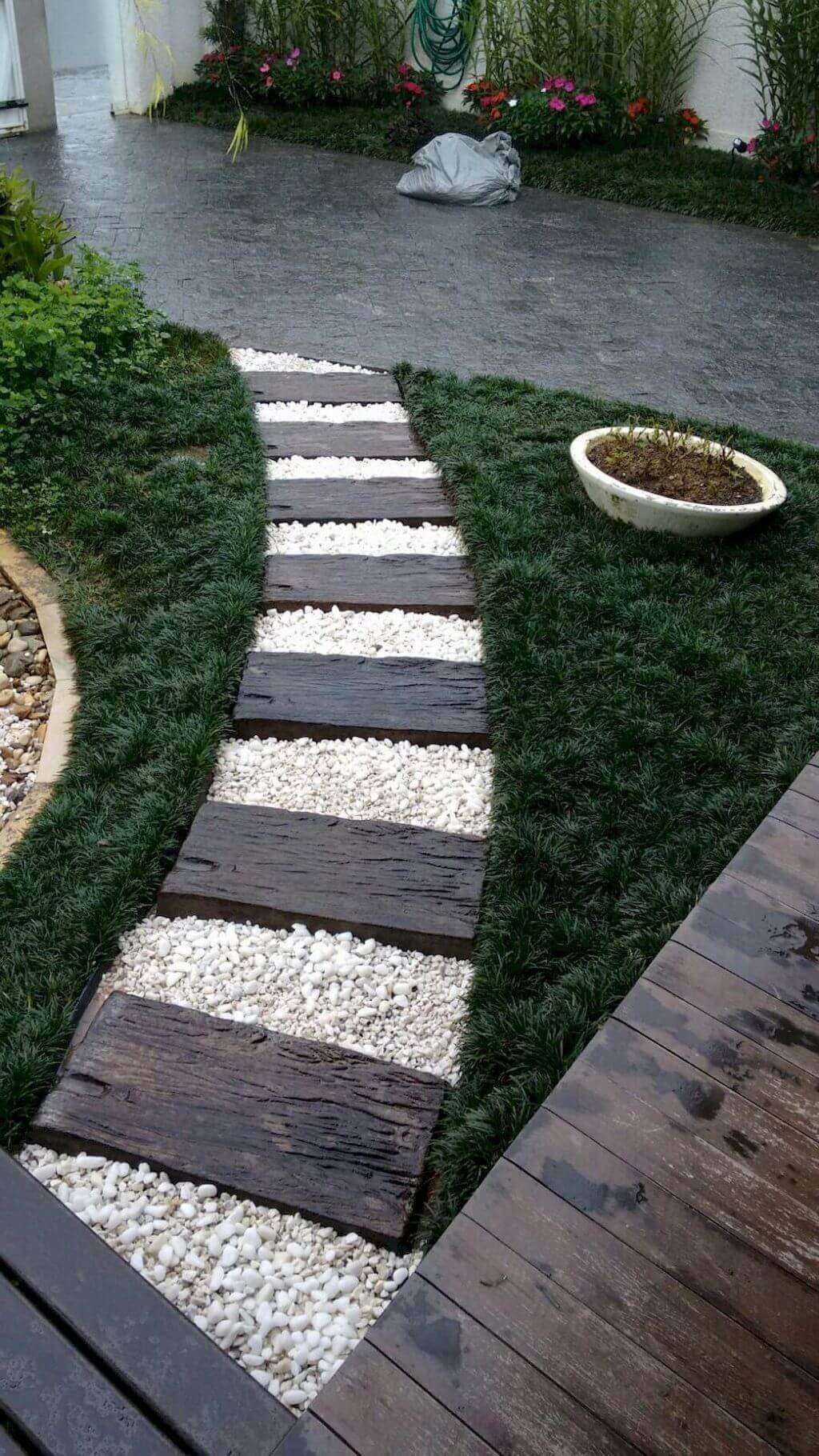 Painted Concrete

Concrete slabs can still look good if painted with deep gray color. Painting concrete is not all that straightforward but it's possible. You should know that concrete has its special paint and the process involves the use of a primer. It's worth the effort as you get both the durability of concrete and aesthetics from using other materials.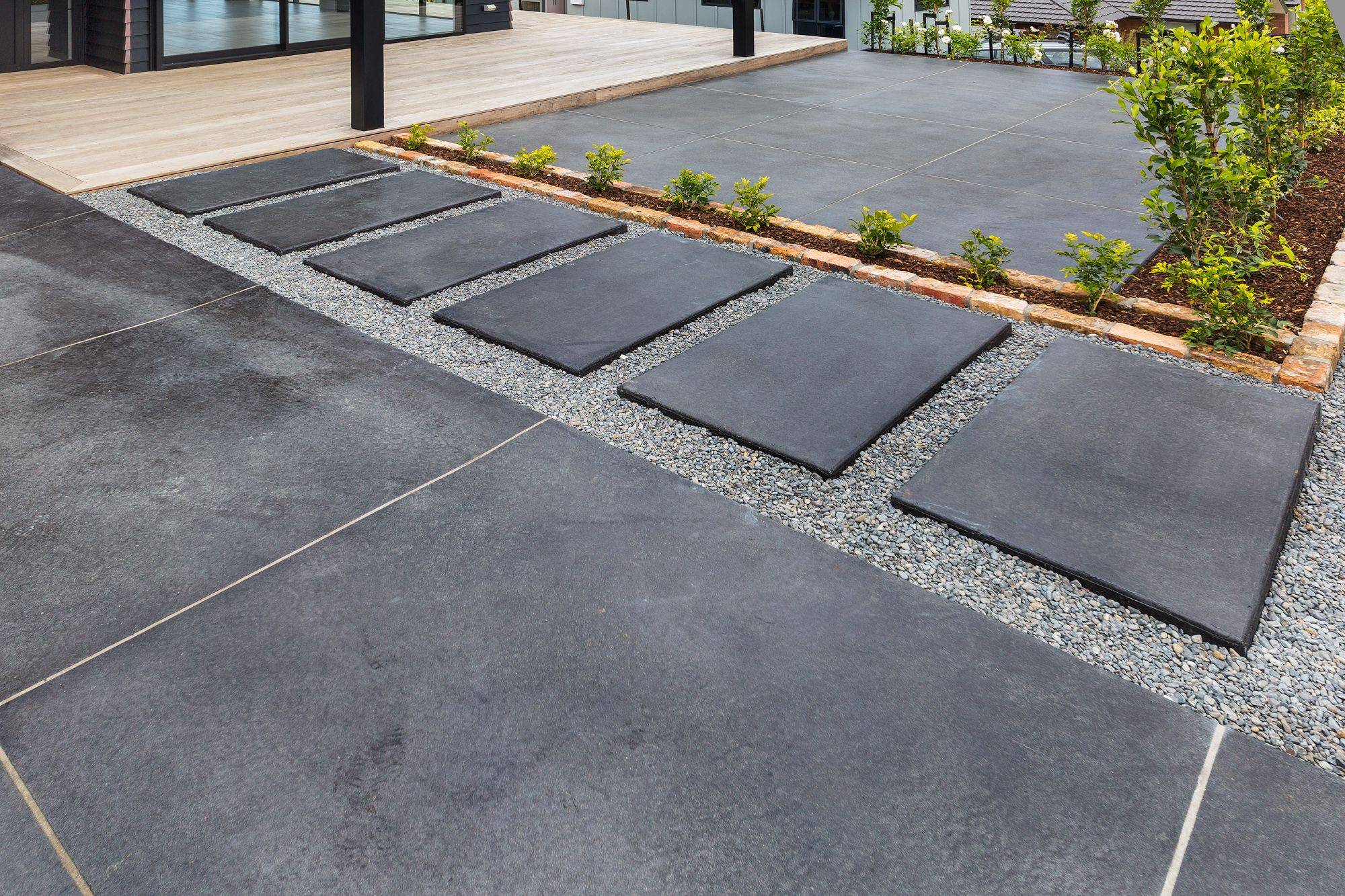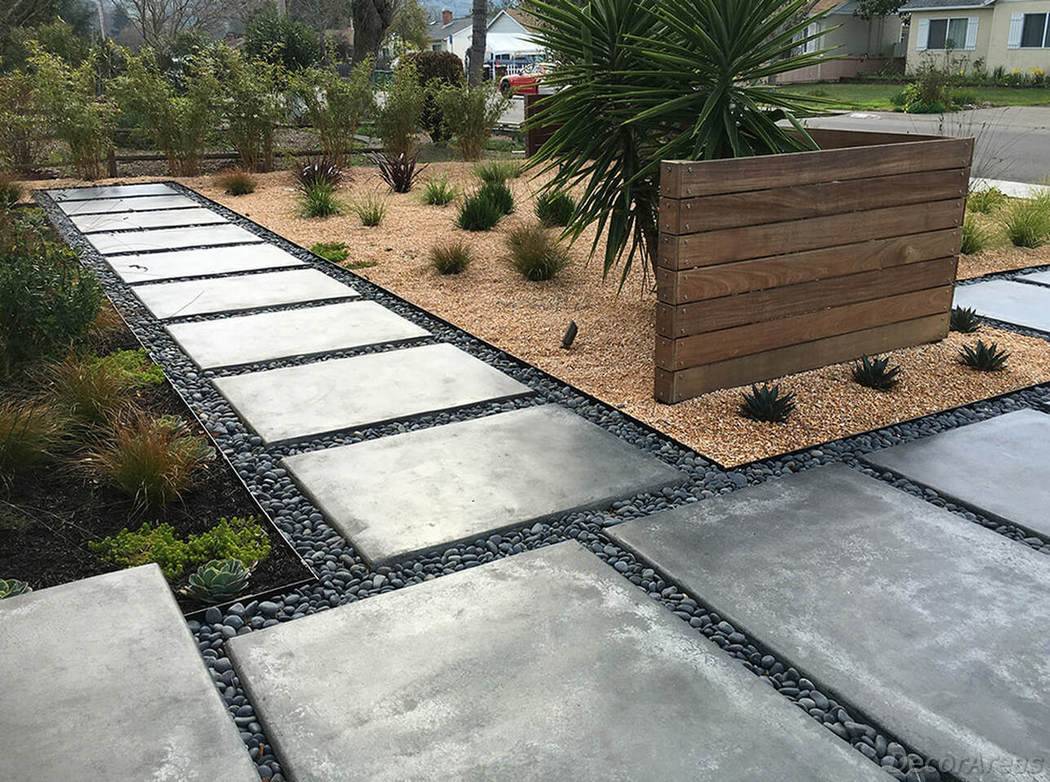 Mosaic Stepping Stone

Got broken pieces of tiles, ceramic plates, cups, or even terracotta pots? The beauty of mosaics is that pieces like that all become useful in making beautiful items. These beautiful pieces can be used as stepping stones, adding more beauty to your garden.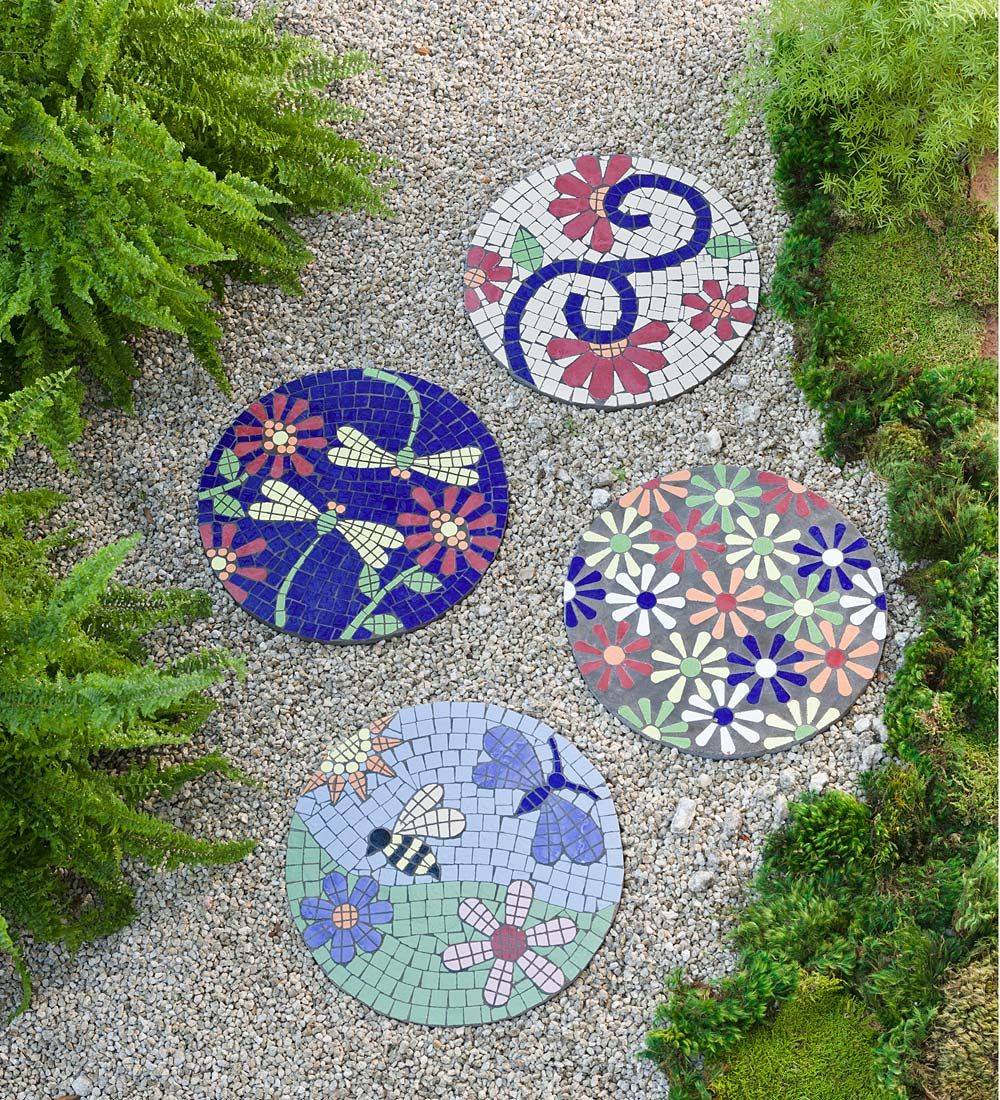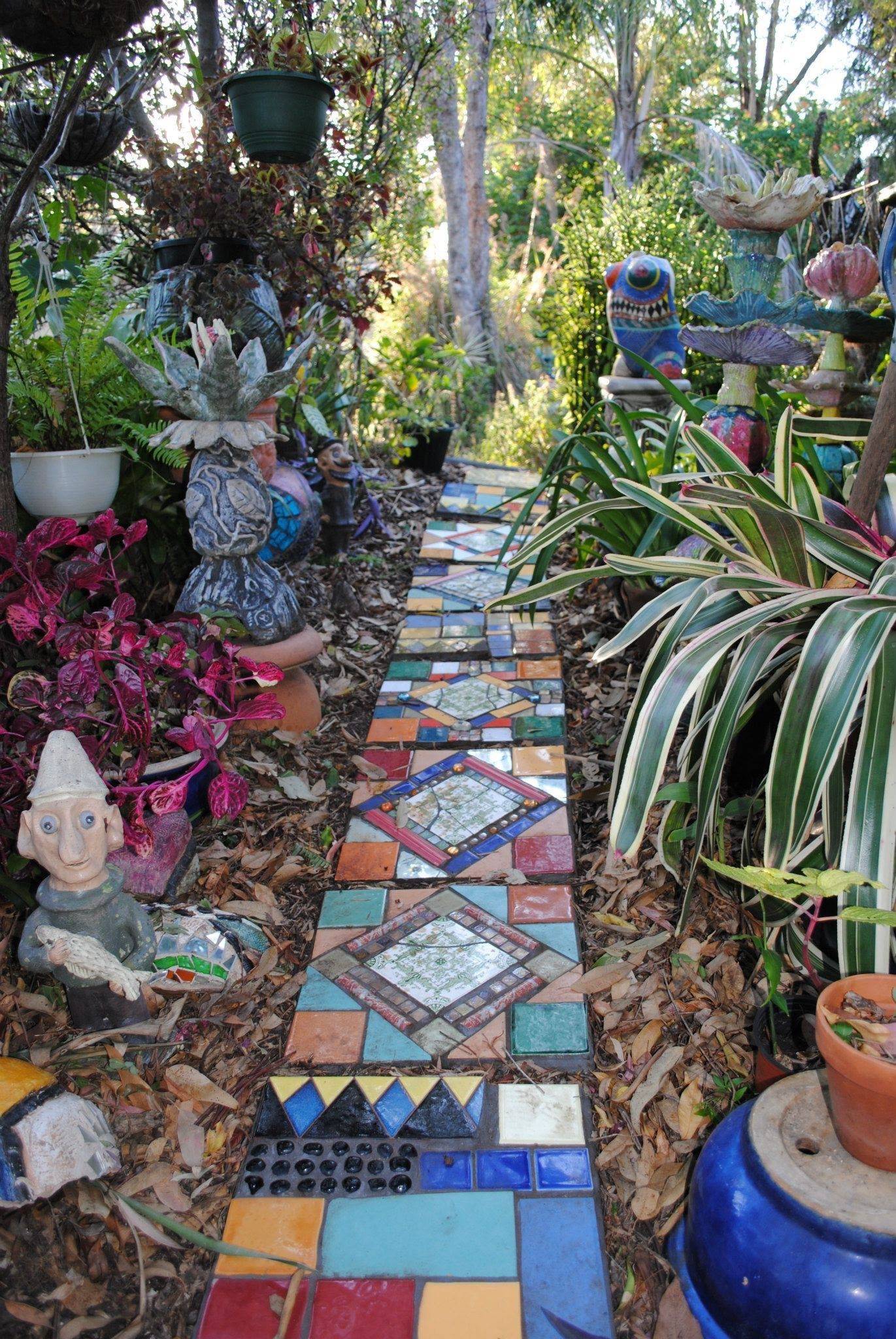 Counting Steps

Give your guests something to do by having numbered stepping stones. People are usually curious to know the number of steps it takes them to cover a particular distance. Watch how your guests will announce the numbers to you when they finally walk into your home. It might seem a bit childish to make them colorful but remember, the brighter, the merrier.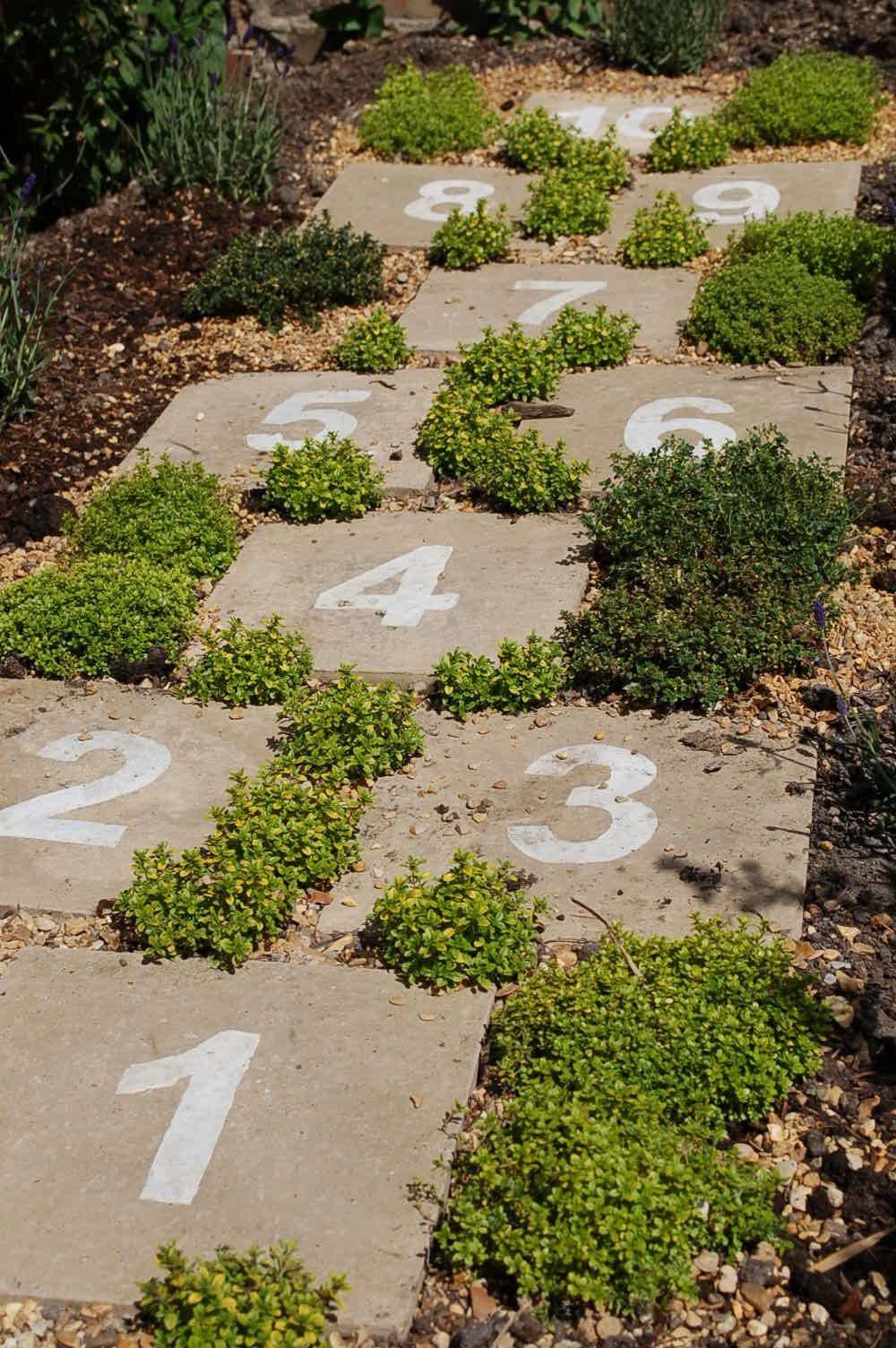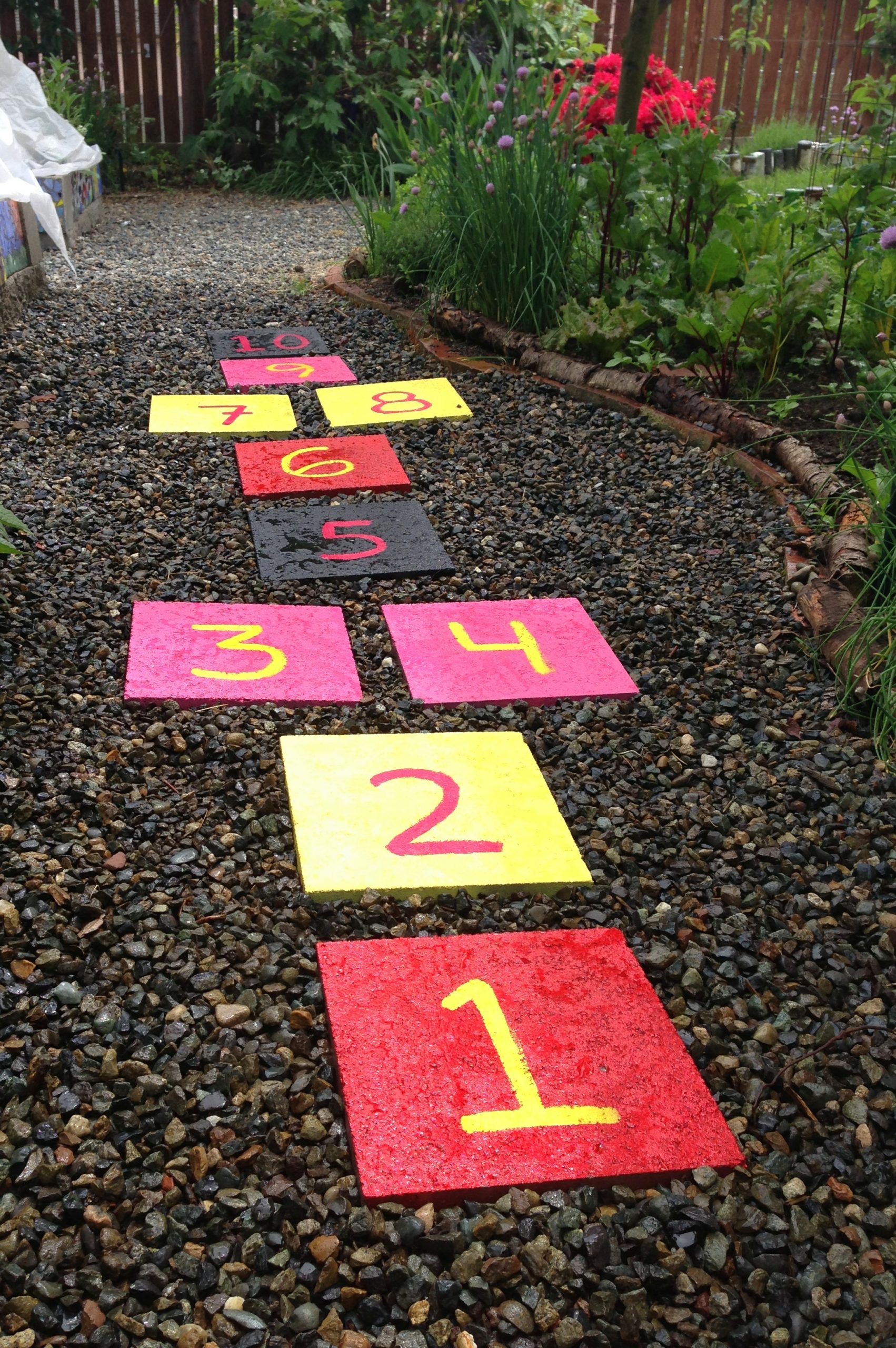 Interlocking Red Brick as Stepping Stones

Redbrick will always give this classy look wherever they are used. If you did not have the chance to use them on your walls, here's the chance to incorporate them. Red bricks are durable so they will last you a long while. There are many patterns you can create with them such as the interlocking style to create square shapes. You can also arrange them to form unique patterns. They are also commonly used to surround the main pattern made with a different material.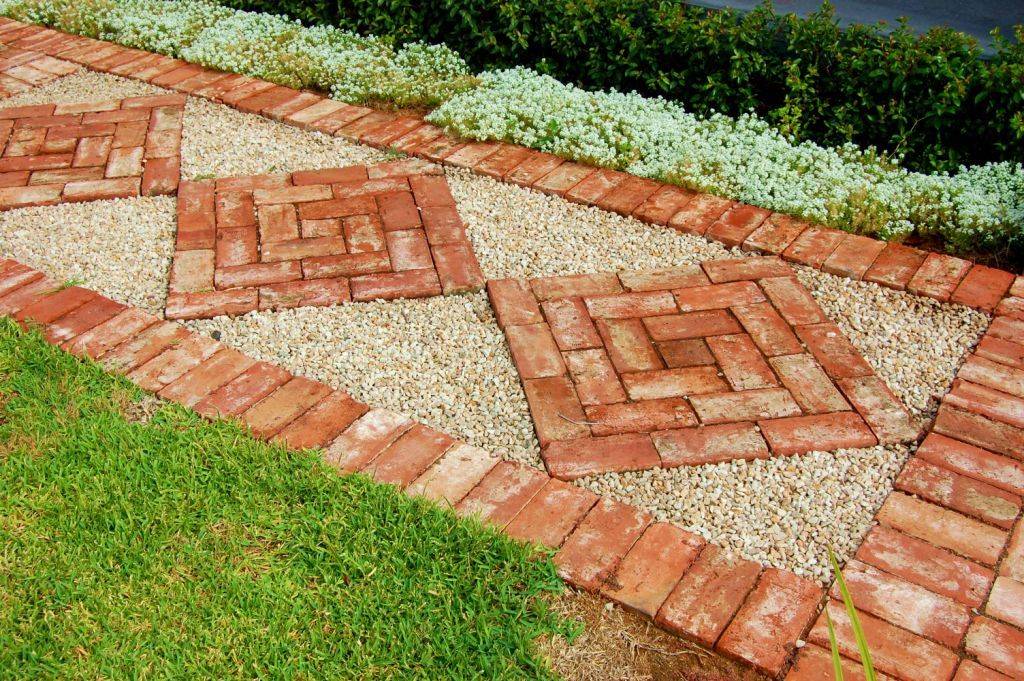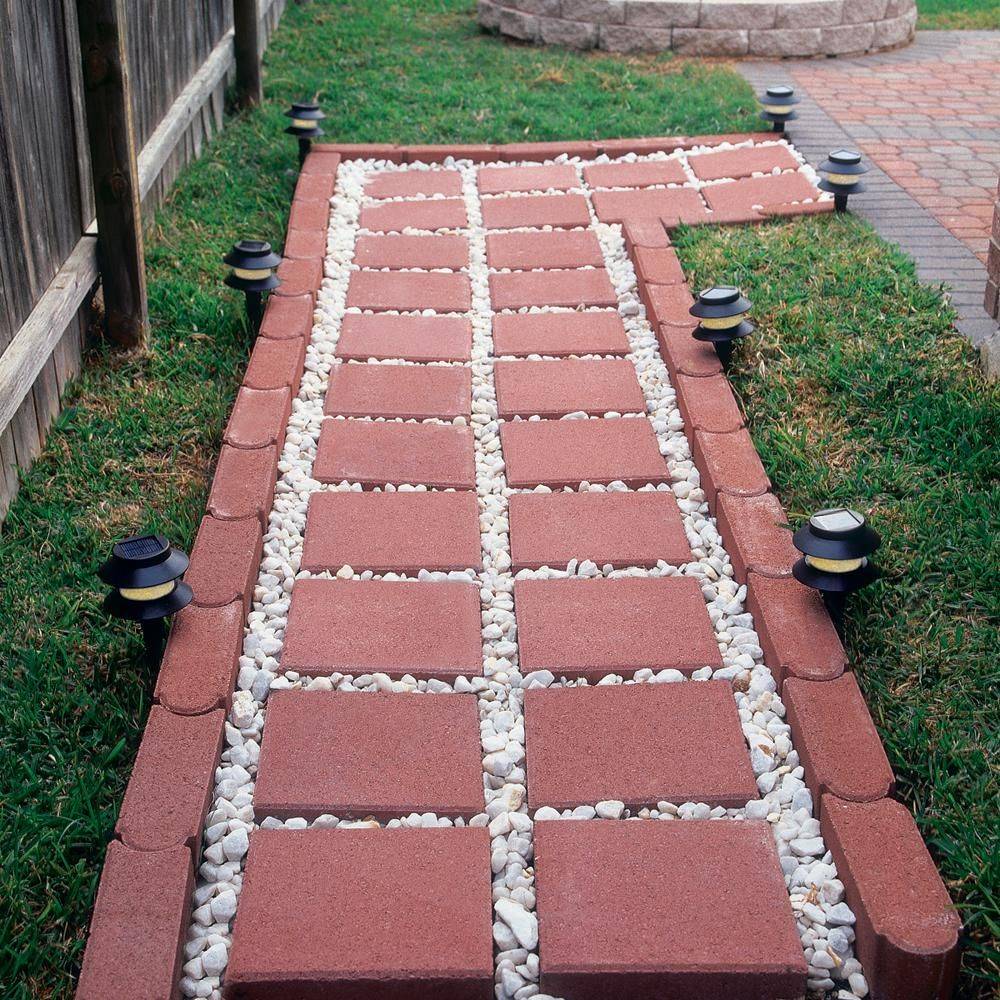 Mixed Pebbles and Concrete Stepping Stone Pattern

Pebbles are great as stepping stones and can be used alone. They are usually a mix of different shades which makes them highly aesthetic and they last long. When used alone, they are used to fill patterns in the middle of your lawn. When used alongside other materials, they are scattered in between the spaces between each slab. In this case, it's a combination of pebbles and concrete slabs.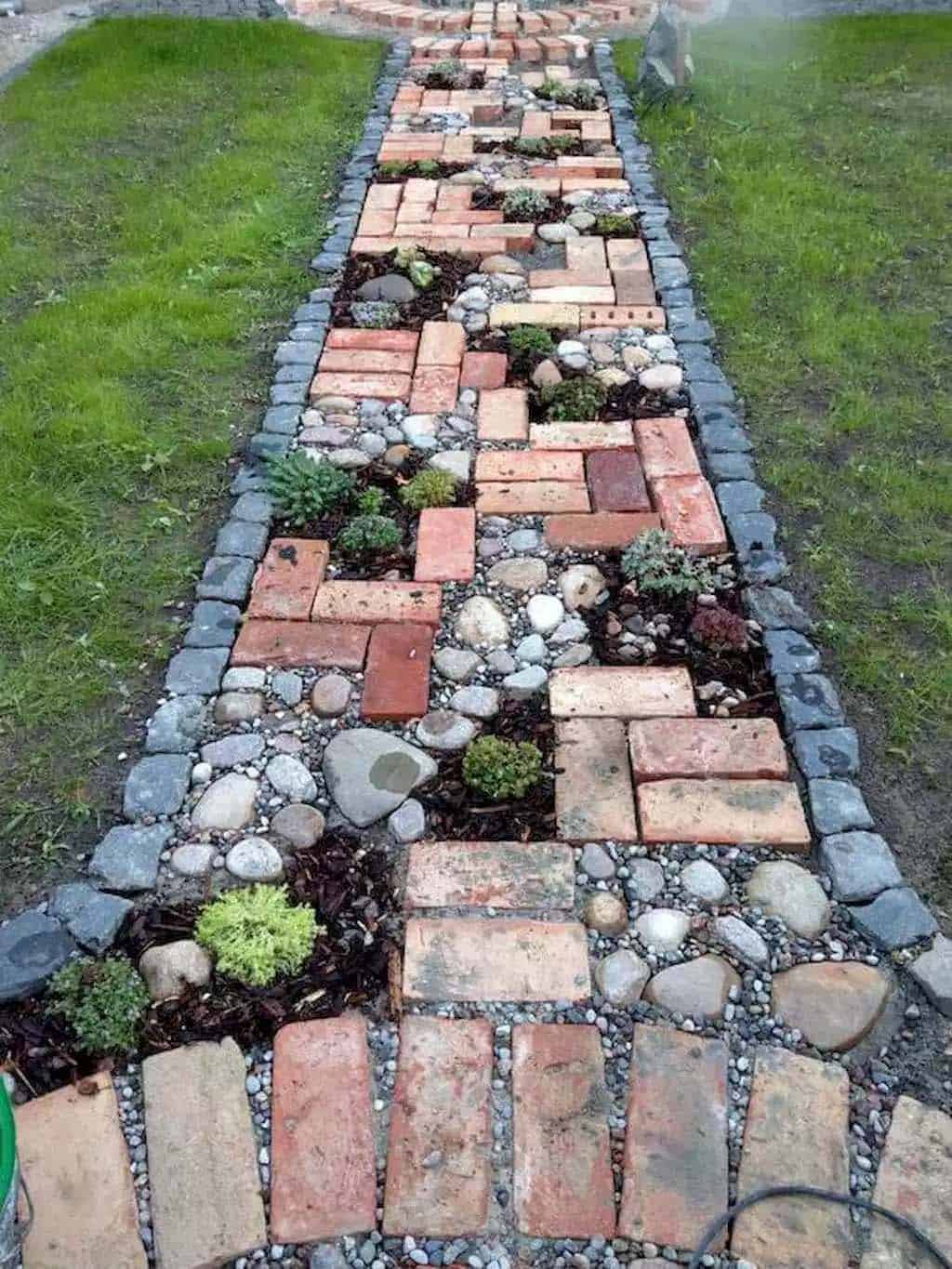 Stepping stones are great for landscaping a garden and they are highly recommended. They are usually not hard to put in and can be done without necessarily calling a professional. If you do have zero knowledge of it, it will be safer and more cost-effective to pay someone to do it for you. Decorative stepping stones will always be a good idea. By now, you should have made your pick or at least have an idea of what you want to do.