I've always admired those who can throw together an artistic vignette at a moment's notice. Someone who can use a few clippings from the backyard to create a stunning centerpiece, or capture the spirit of the season with a bowl of lemons! One of these resourceful people is my mother, and her eclectic design mix of old and new never fails to capture my attention.
For today's post, I photographed some of my favorite decorative elements in her home. In case you're wondering, yes…several of these groupings took her no more than a minute or two to arrange. Interesting design can be about using what you have to create something beautiful and unexpected. Curious about how it's done? Keep reading for details on how to bring the outdoors inside, then showcase it using what you have around the house!
*Photos by Kate Simmons for Decoist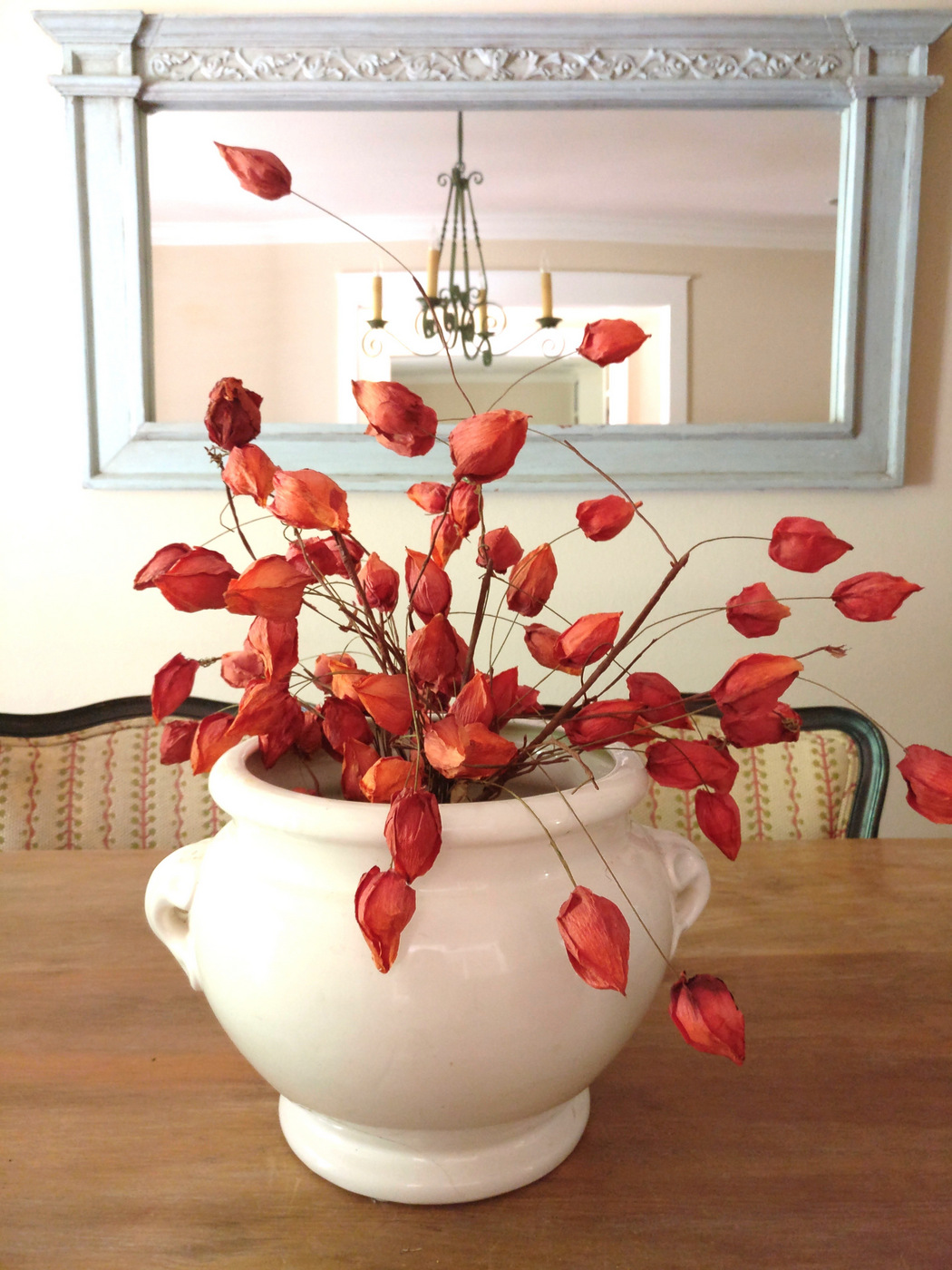 Plenty of Produce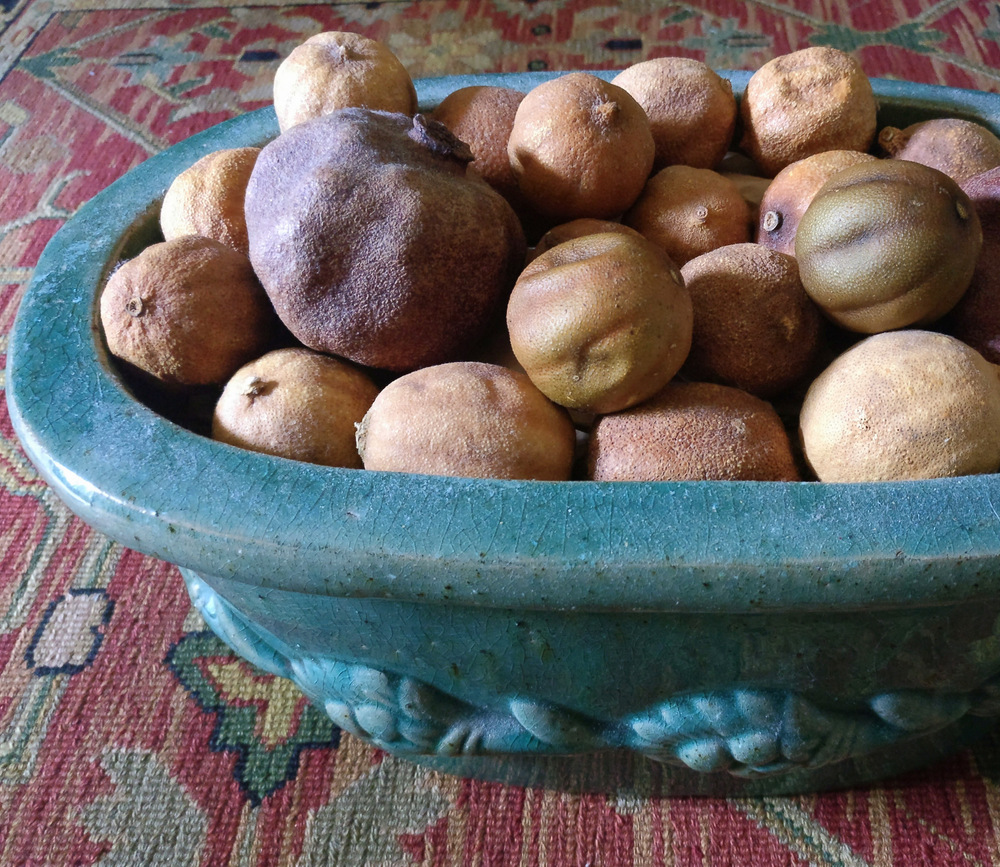 One of the easiest ways to celebrate nature's bounty is to put produce on display! Fresh produce does the trick, but there's another way to create long-lasting arrangements. Believe it or not, produce such as lemons and pomegranates are super easy to dry. In fact, Mom simply sets them out on her windowsill (indoors, but near a bright window) and lets them dry on their own. Some dry more beautifully than others, so feel free to discard any that are less than desirable. The good news: Dried produce can last for years.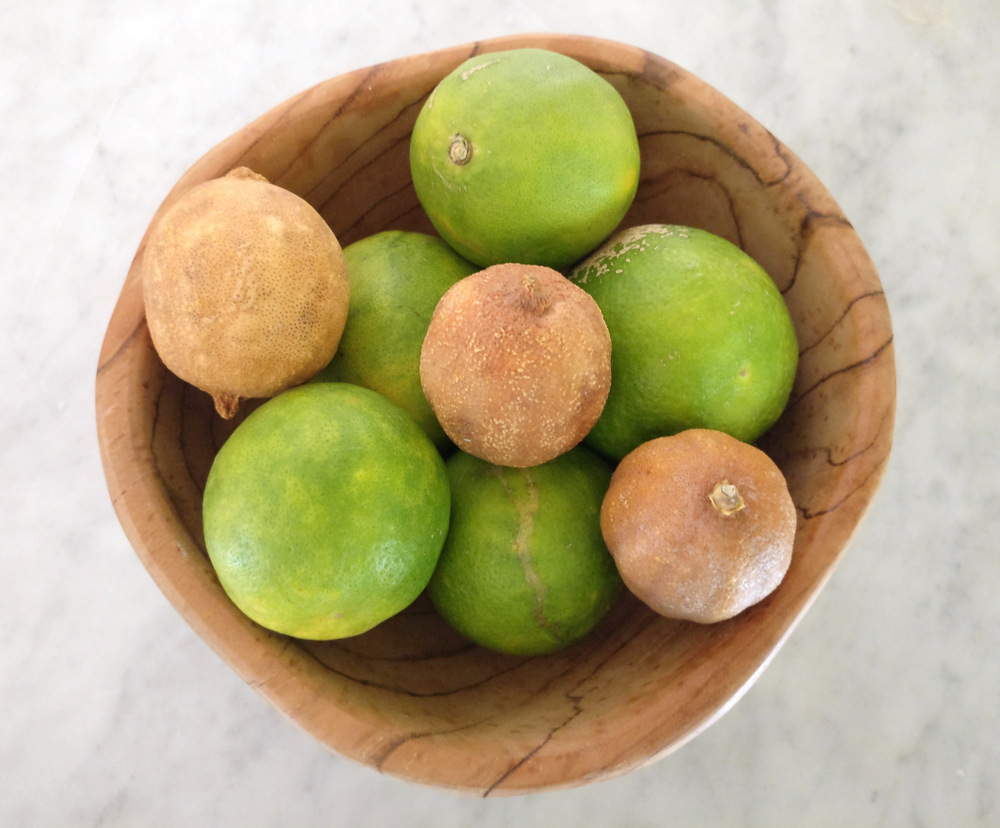 Not to mention, you can mix dried produce in with fresh and faux produce for a diverse grouping of items. Try displaying your produce in a variety of containers, such as antique vessels, wooden bowls and concrete planters. The concrete shell below is by Richard Taylor. Learn more about Taylor's unique style in our Texas AntiqueWeekend post.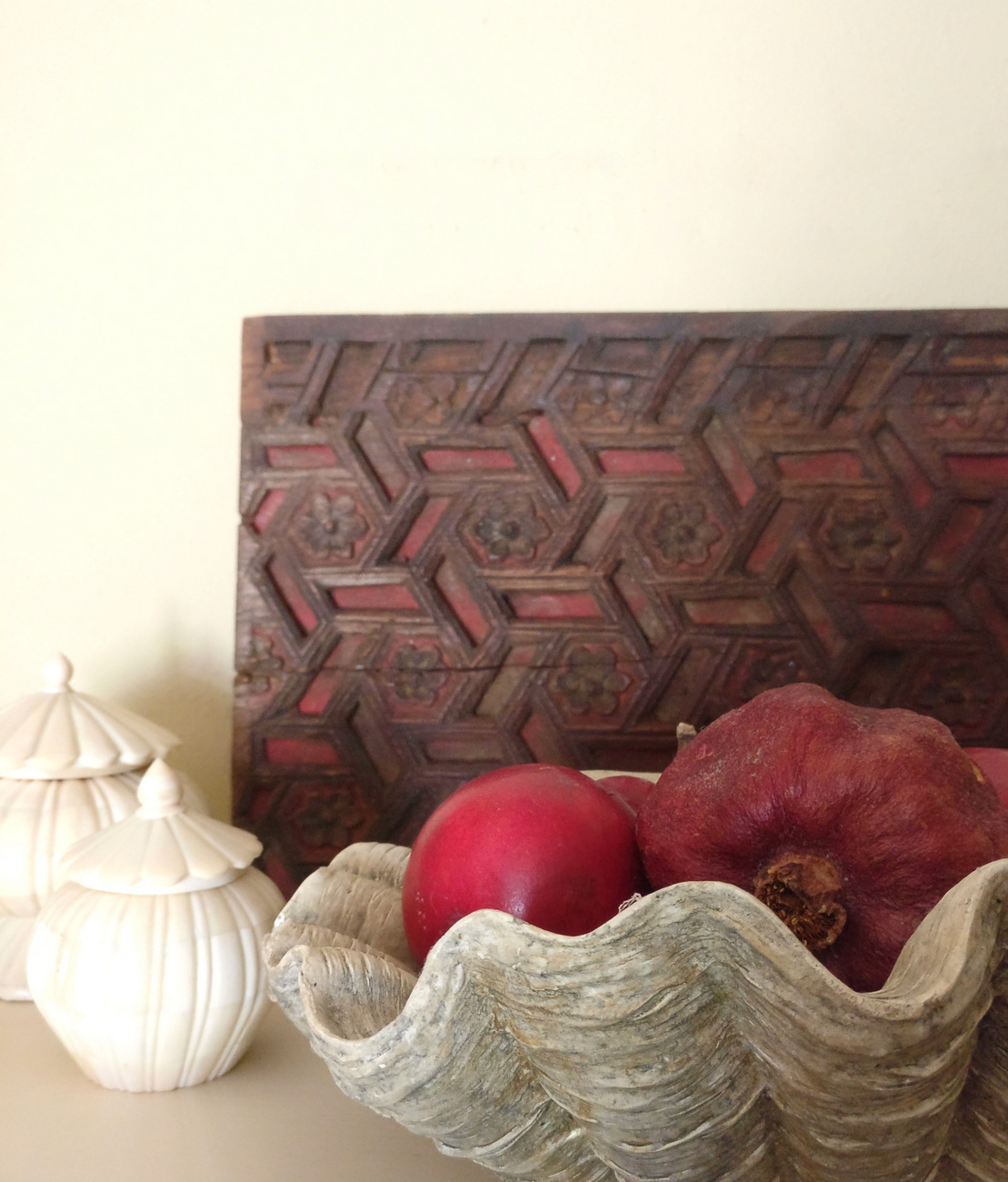 Wonders of the Sea
Seashells: they're not just for the beach house. They key to making them interesting is displaying them in interesting ways. Yes, it's that easy! Mom loves collecting blue and white dishes, as well as antique books. Many of her most prized pieces have stories to go along with them, much like the seashells she's collected. By incorporating natural elements with a history, you can add layers of meaning to your design. For example, a cluster of seashells from a special trip to the beach is even more enticing when placed in a prized dish you hunted down at an antique festival (or in a bowl that used to belong to a beloved relative).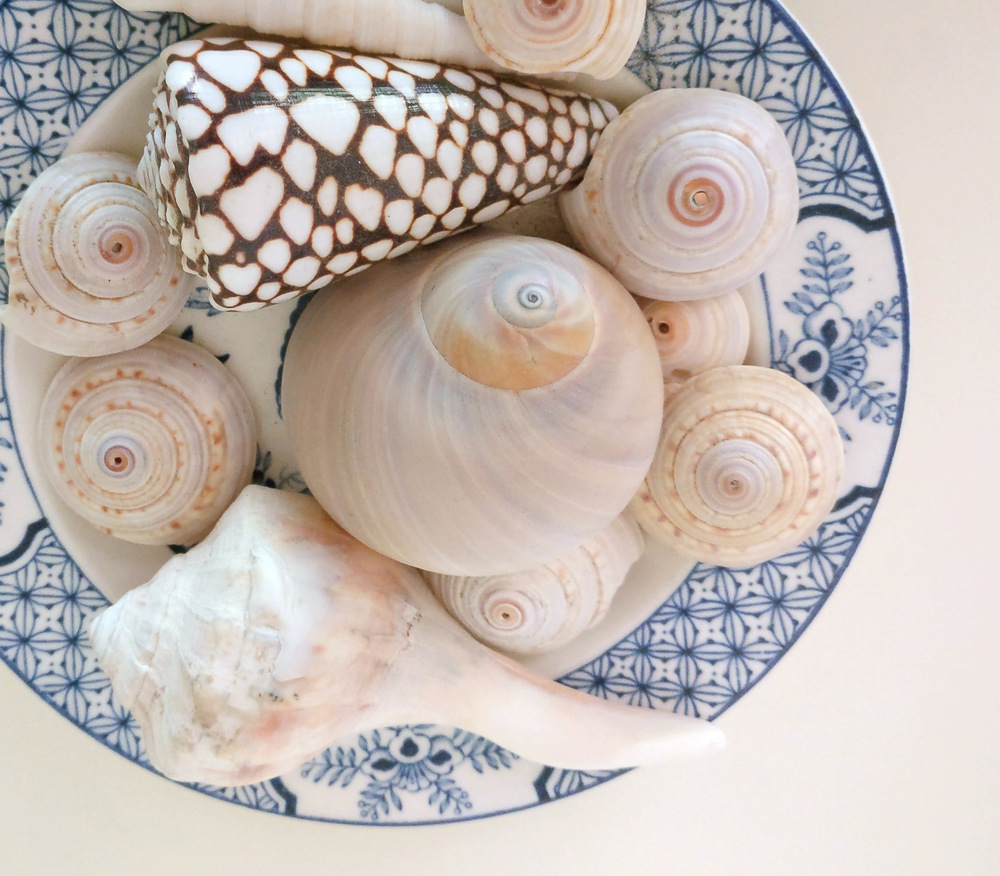 Stretch your design wings by placing seashells in unexpected places, such as on top of a stack of antique books. Not to mention, natural elements don't have to come directly from nature. The starfish below definitely evokes the wonder of the sea. Yet it's made from concrete, another fabulous creation by Richard Taylor!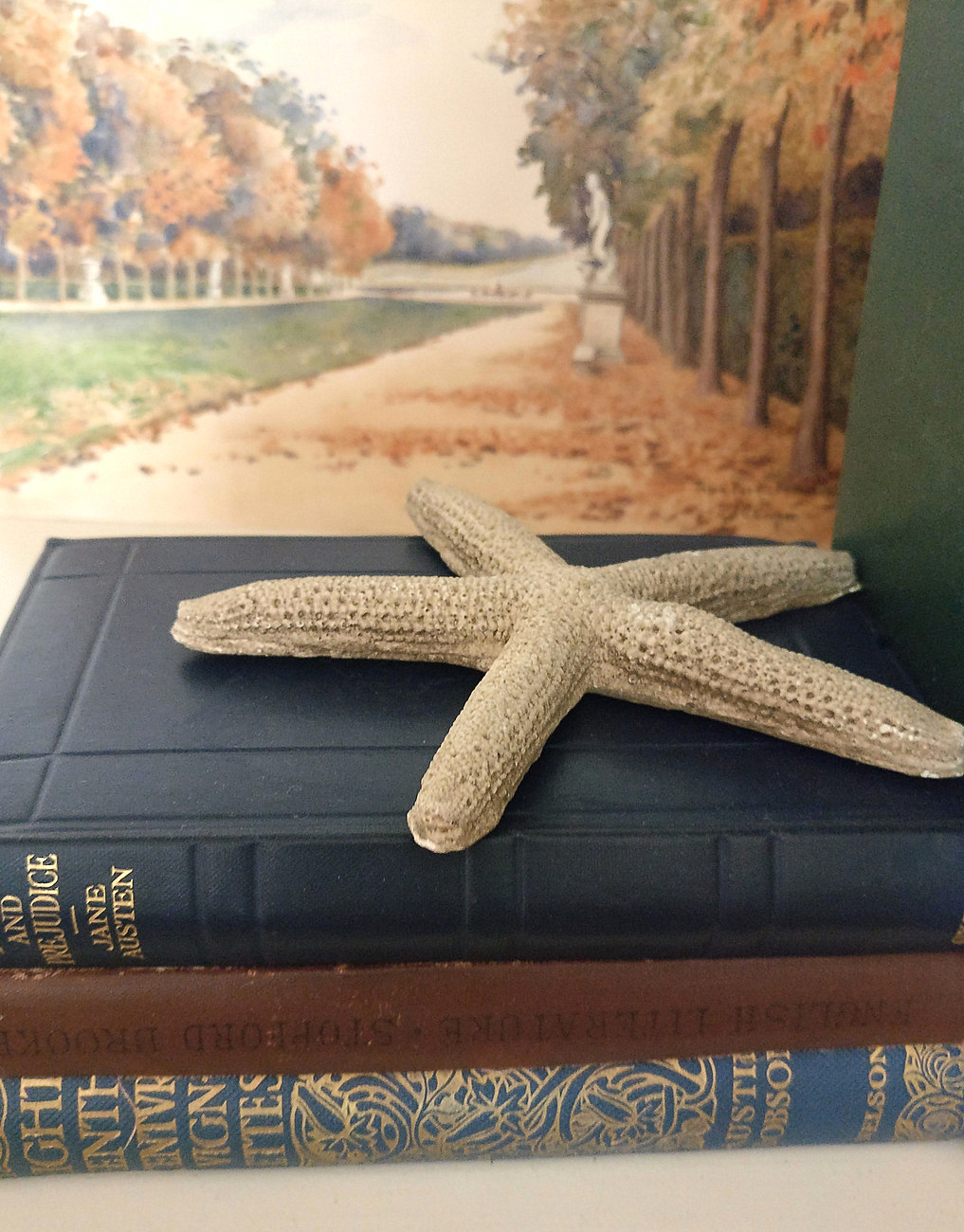 Flower Power
Last but not least, don't forget about the beauty of greenery and blooms, both fresh and preserved! The next time your purchase or receive a bouquet of flowers, consider drying a few of the selections to keep on display year-round. Some of Mom's favorite flowers to dry: yarrow and stattice, shown below in an antique silver pitcher: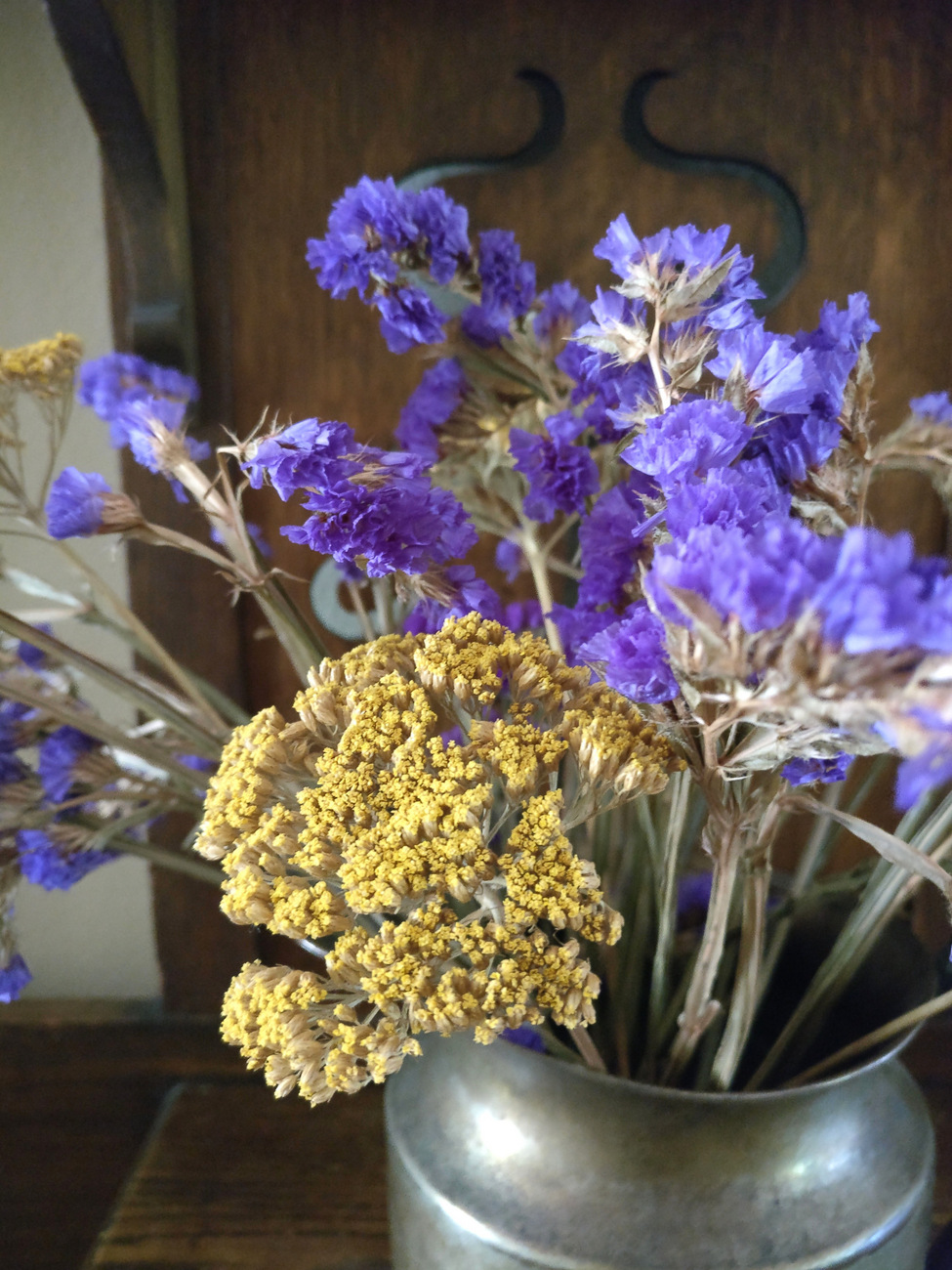 You can also try taking a look around your yard and clipping a few stems for an impromptu vase arrangement. As you can see, it's not just about the greenery. Selecting a special container will elevate your arrangement to new heights. In other words, use eye-catching glassware and artful pottery to your advantage!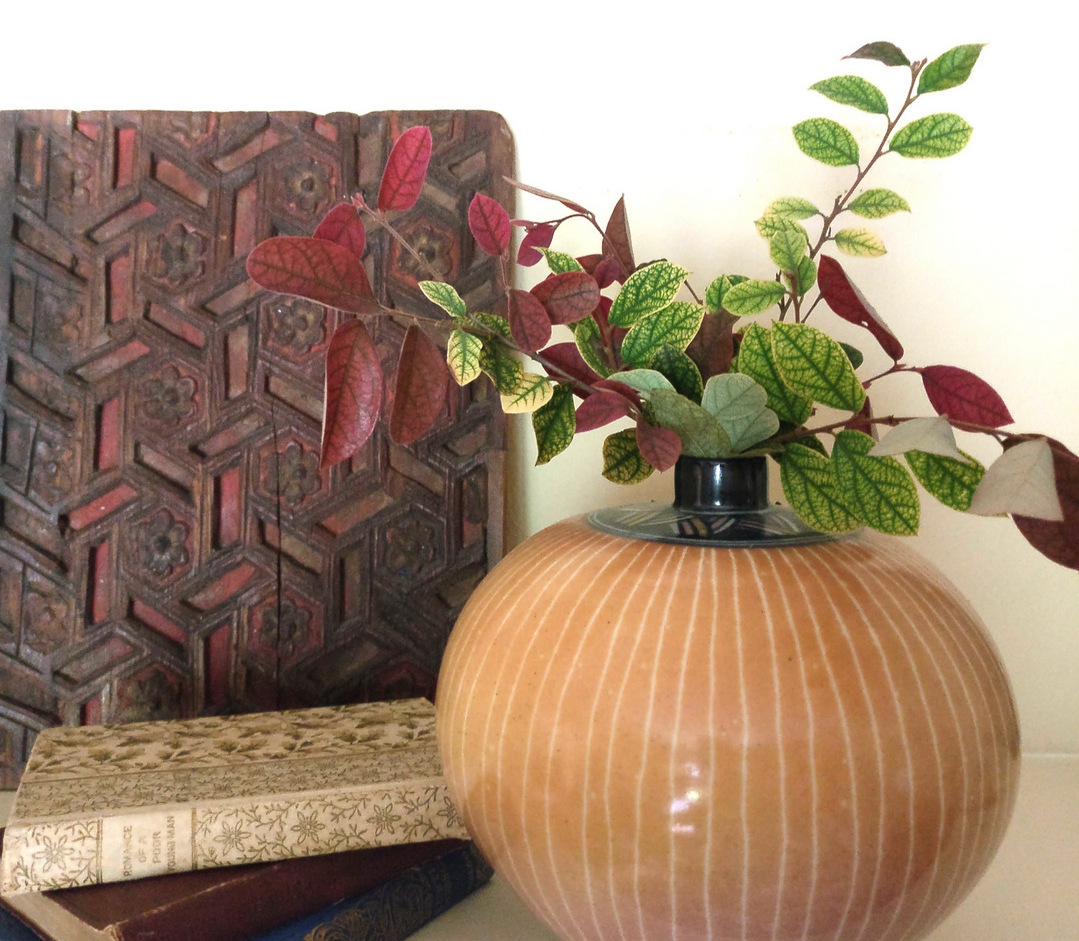 You don't need a giant cluster of flowers to make a big impact. Sometimes three stems can get the job done. A series of linked vases creates a stunning receptacle for your favorite blooms. After all, there's power in repetition!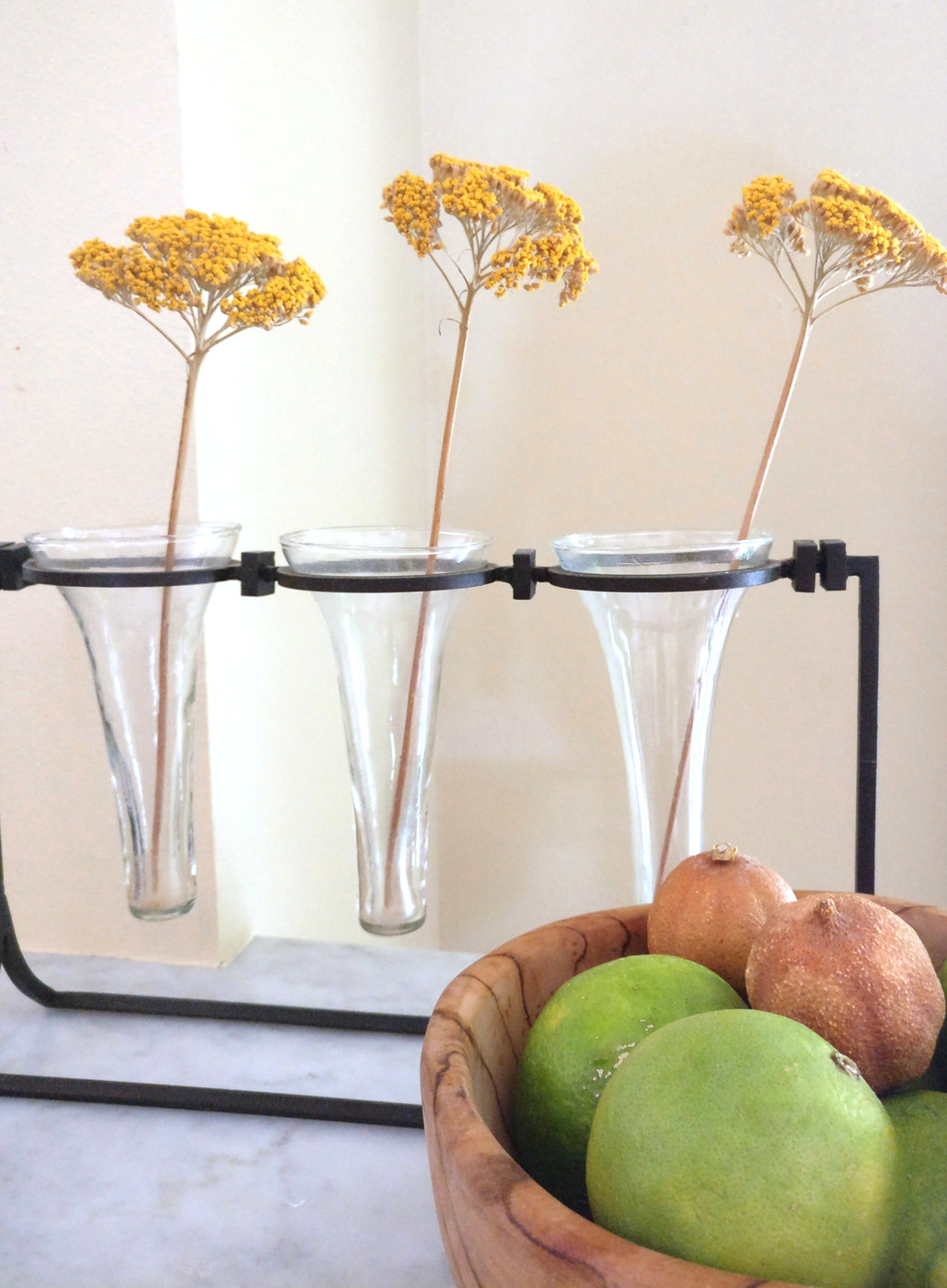 If you're searching for something longer lasting than fresh flowers and you're not likely to dry blooms on your own, purchase preserved greenery. Whether you go with a classic selection such as boxwood or a whimsical fern, the result is an evergreen statement that's as lovely as it is hassle-free.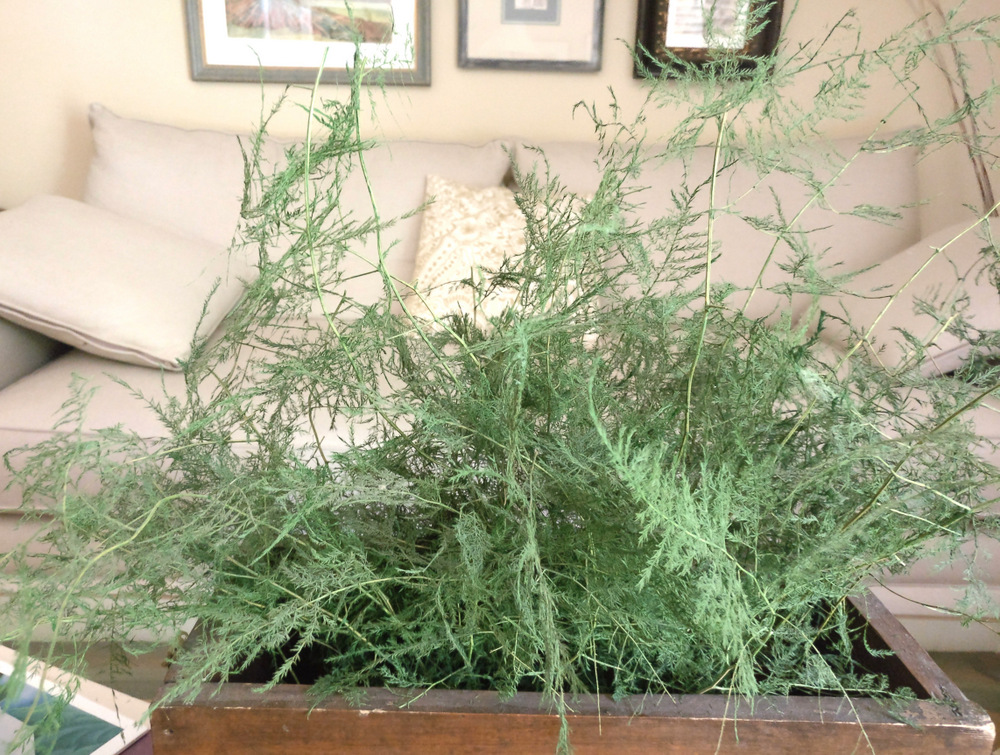 Hopefully today's post has given you some fresh ideas for incorporating the natural world into your design scheme. Produce, seashells and greenery are just the tip of the iceberg. Driftwood, rocks and minerals are a few more ideas to consider. Happy decorating!