Design and decorating world can be pretty rigid at times. This is especially the case for those who cannot imagine decorating solutions beyond the obvious. Conventions are drilled into our psychic and as years pass on, we subconsciously become tuned to a certain template. Yet, it is breaking this stream of monotony that produces stunning and distinctive interiors. In a world where table lamps, sconces and pendants have become the lighting fixtures of choice in bedrooms, the chandelier offers a welcome change. Adding a chandelier to the bedroom is not necessarily a revolutionary idea. But it definitely sets your bedroom apart from many other boring spaces!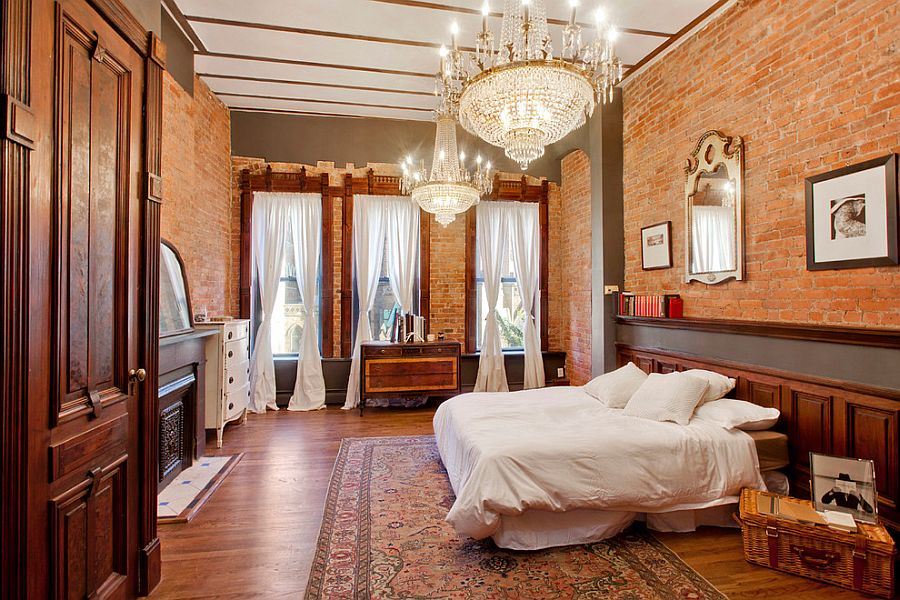 The chandelier was a staple of sorts in almost every Victorian and classic bedroom. But changing times, bedroom ambiance and styles have seen a shift away from the sparkle of the chandelier to the elegance of pendant lighting. Today, recessed lights coupled with bedside lamps dominate bedroom lighting scheme in most homes. It is a look that gives decorating flexibility and is also economical. But bring a chandelier into the bedroom and it completely transforms the aura of the space. Exquisite, modern and at times even quirky, here are 20 bedrooms that tap into the beauty of a gorgeous chandelier –
Industrial and Shabby Chic Bedrooms
The delicate, intricate and dazzling frame of a lovely chandelier seems at odds with the image of rough and practical industrial bedroom filled with open duct pipes, brick walls and concrete. Yet, the combination works surprisingly well. The gorgeous chandelier stands out even more in these modern industrial bedrooms and their tantalizing, glassy brilliance brings a completely different dimension to the space.
RELATED: 25 Sparkling Ways of Adding a Chandelier to Your Dream Bathroom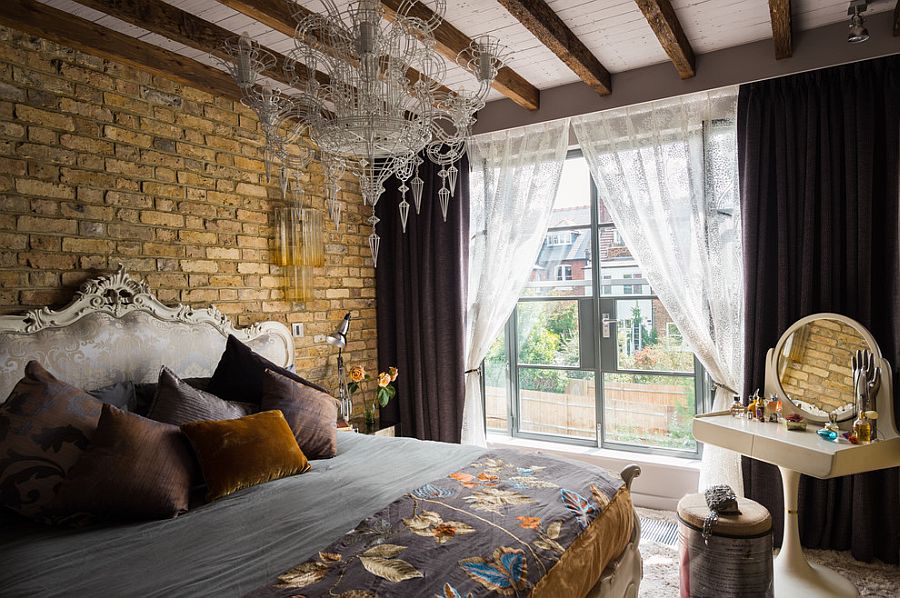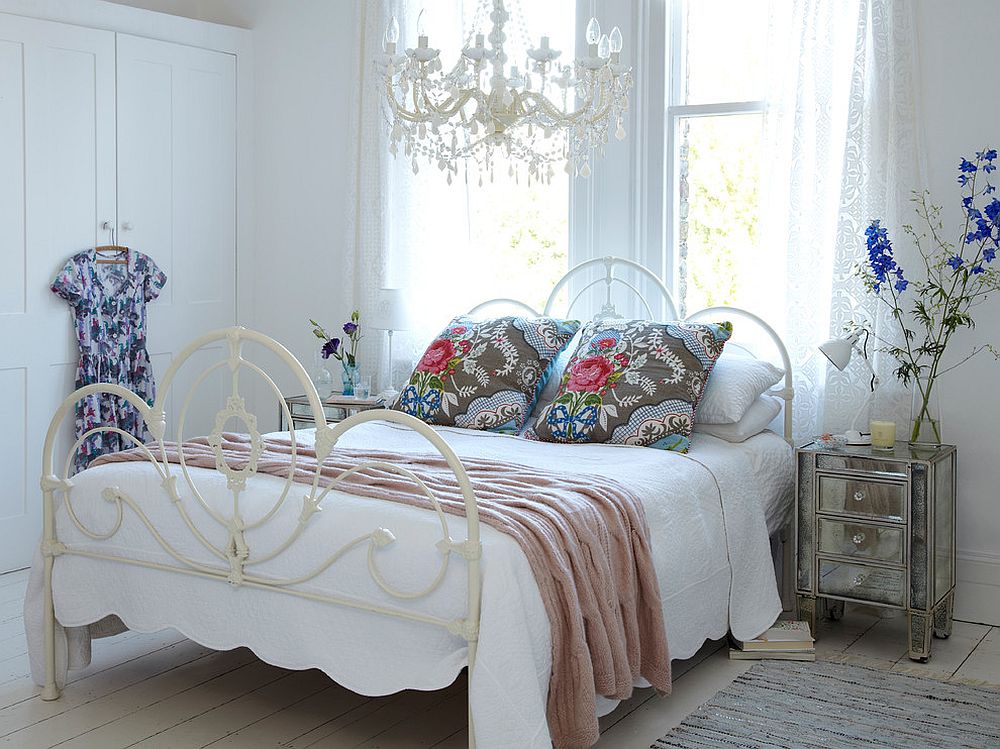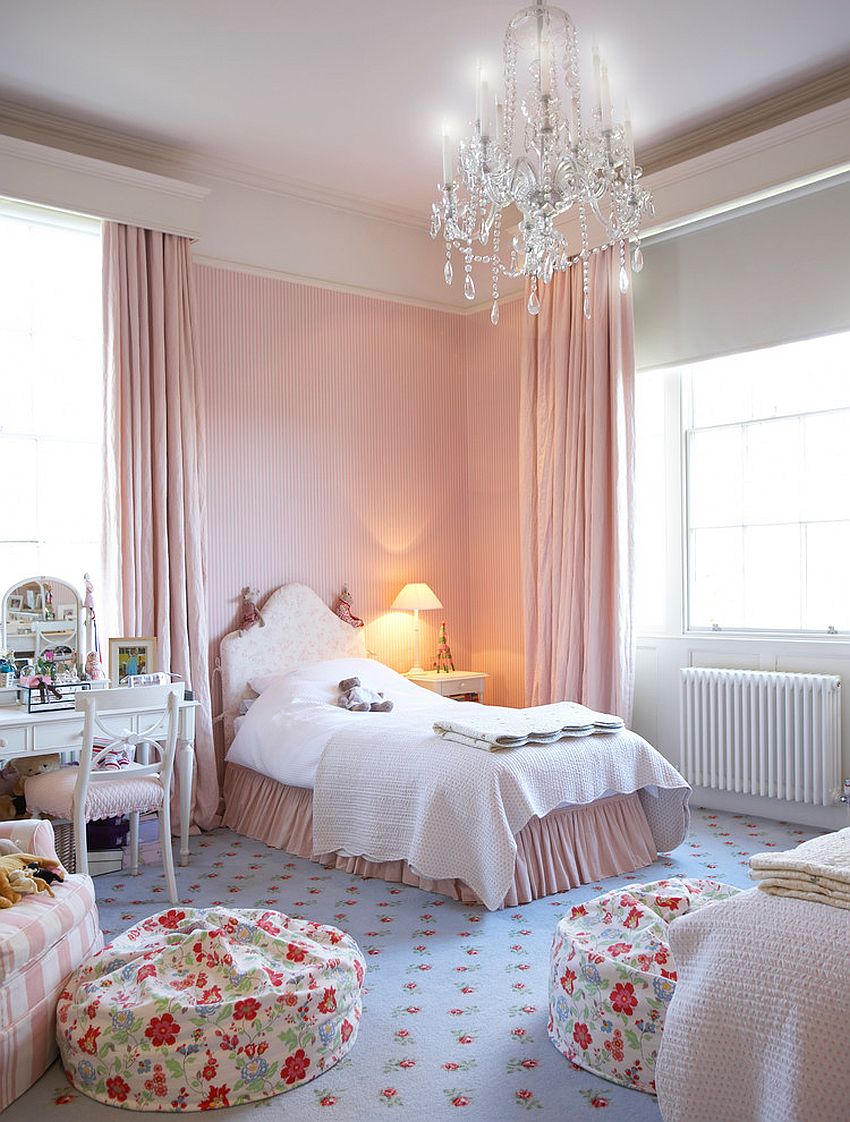 The shabby chic bedroom on the other hand offers a completely different backdrop. Its feminine aura, floral patterns and pastel hues paint the perfect background for a fabulous and classic crystal chandelier. In fact, the chandelier can even disappear in the white setting during daytime only to reveal itself after sunset. Adding a chandelier to these feminine, modern bedrooms is both easy and seamless!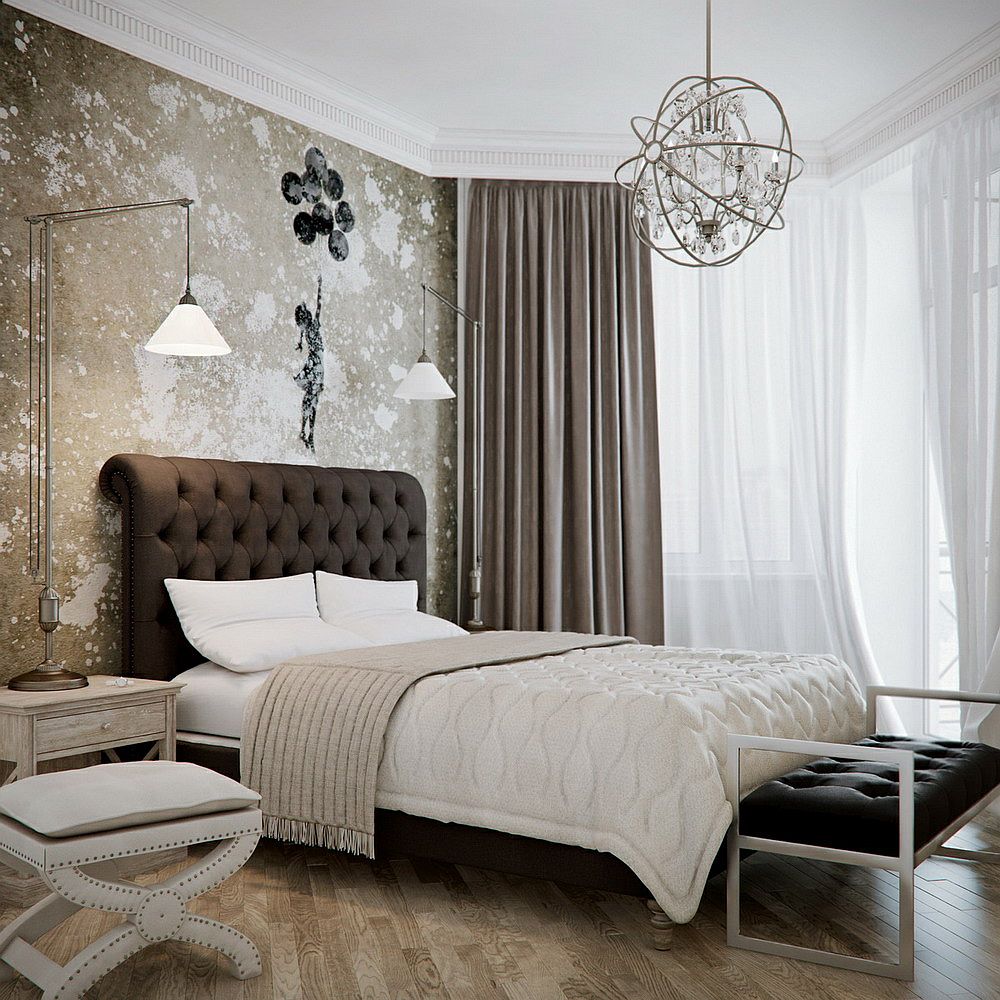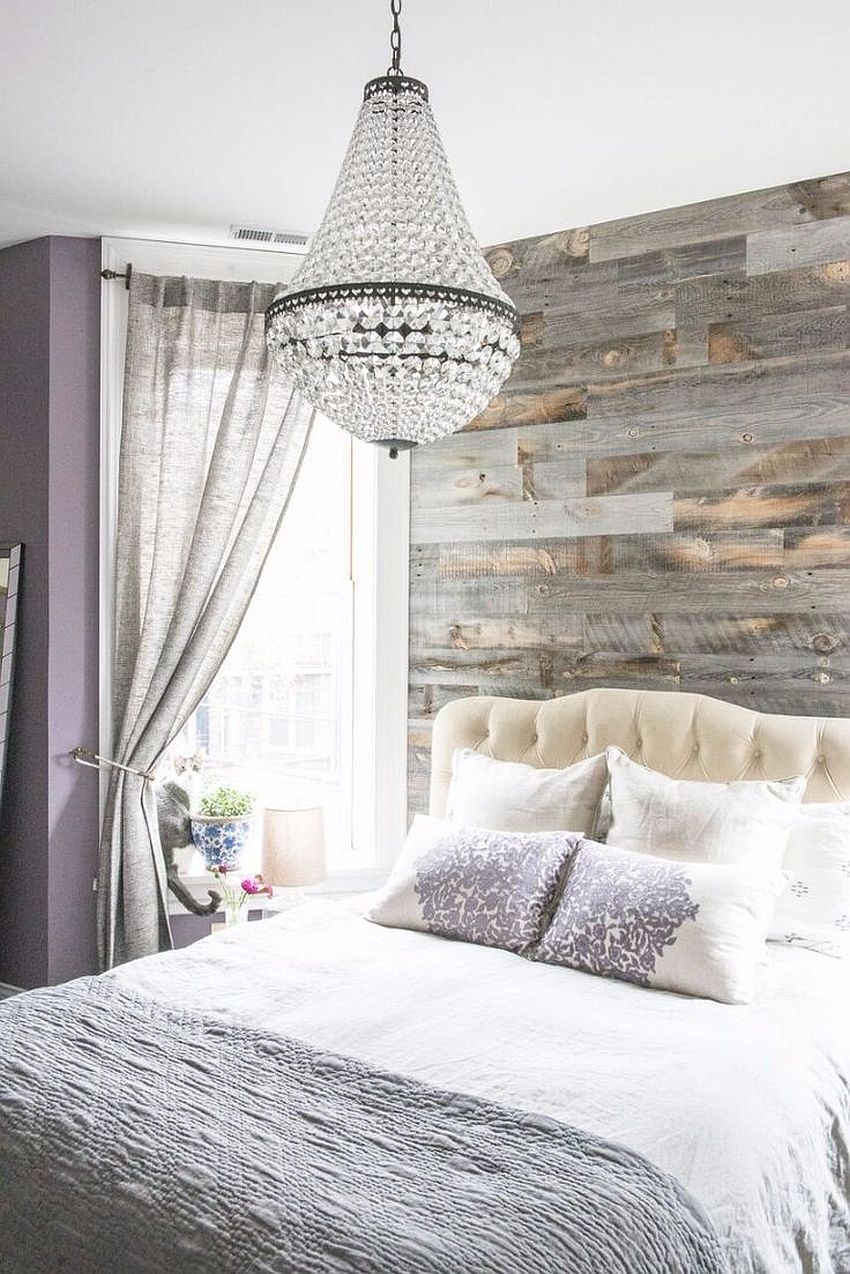 Gorgeous Victorian Bedrooms
As we already alluded to earlier, Victorian bedrooms and breathtaking chandeliers go hand-in-hand. Even if your bedroom veers more towards modern aesthetics and has just a splattering of Victorian overtones, consider replacing those bedside sconces or boring track lights with a beautiful chandelier. Since most Victorian bedrooms have ceilings that are a touch more ornate than the usual ones, the chandelier also adds to their grandeur and draws your eye towards the unique ceiling. Be it in an Art Deco style bedroom with contemporary overtones or just a transitional bedroom with plenty of color, a dashing chandelier holds its own pretty much everywhere.
RELATED: 20 Luxurious Bathrooms with Elegant Chandelier Lighting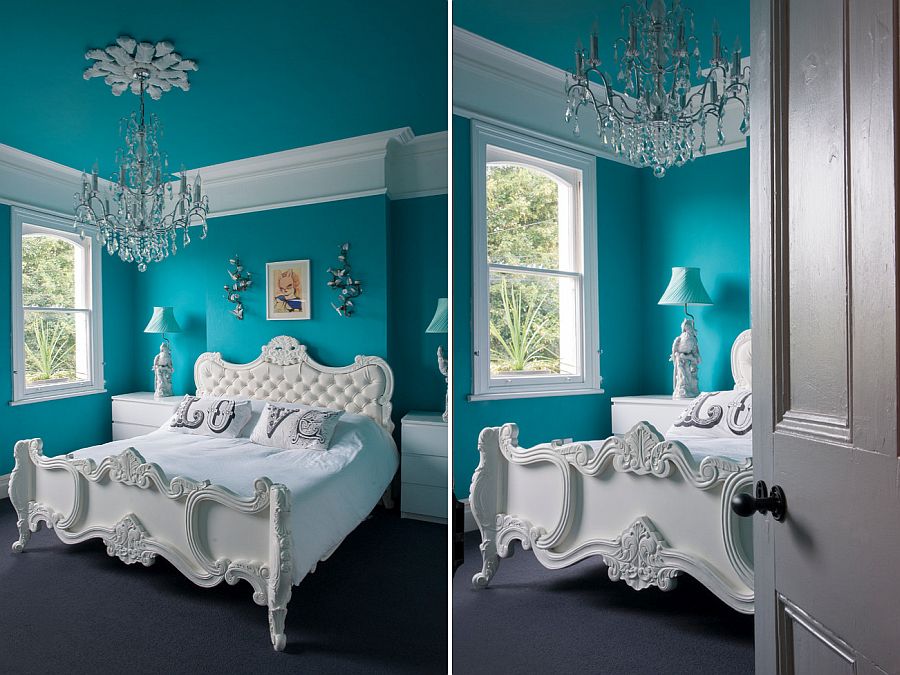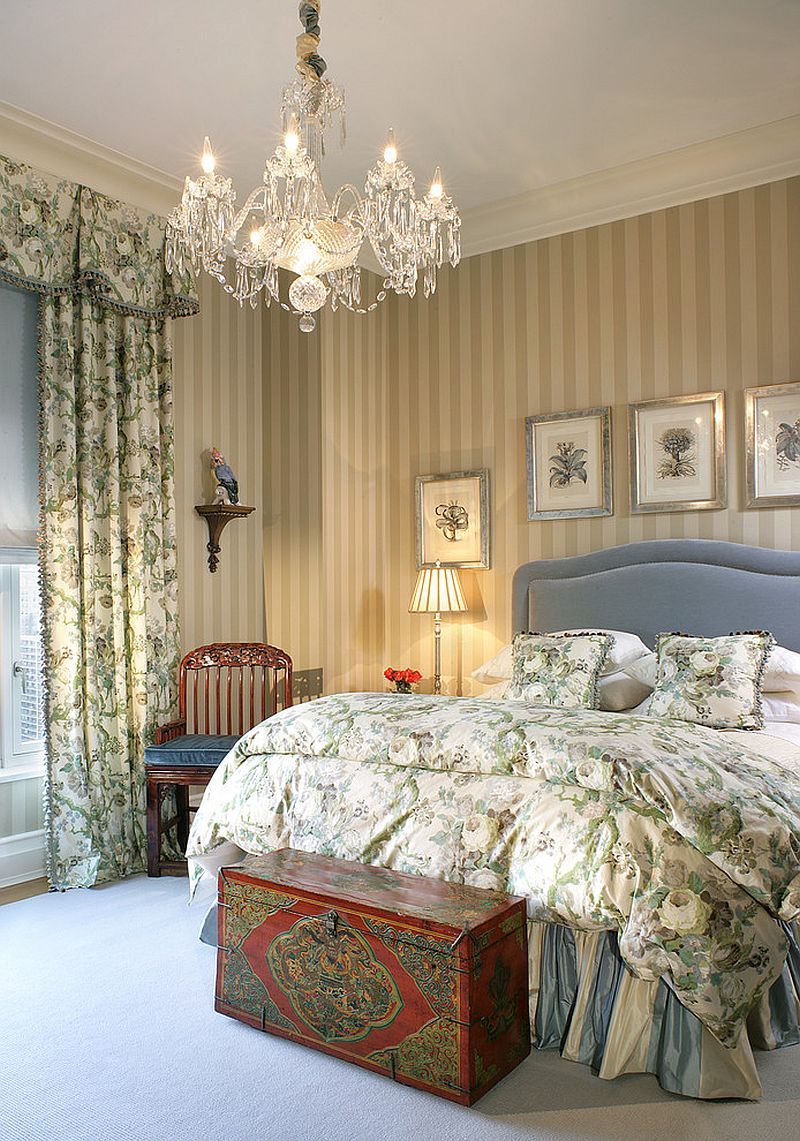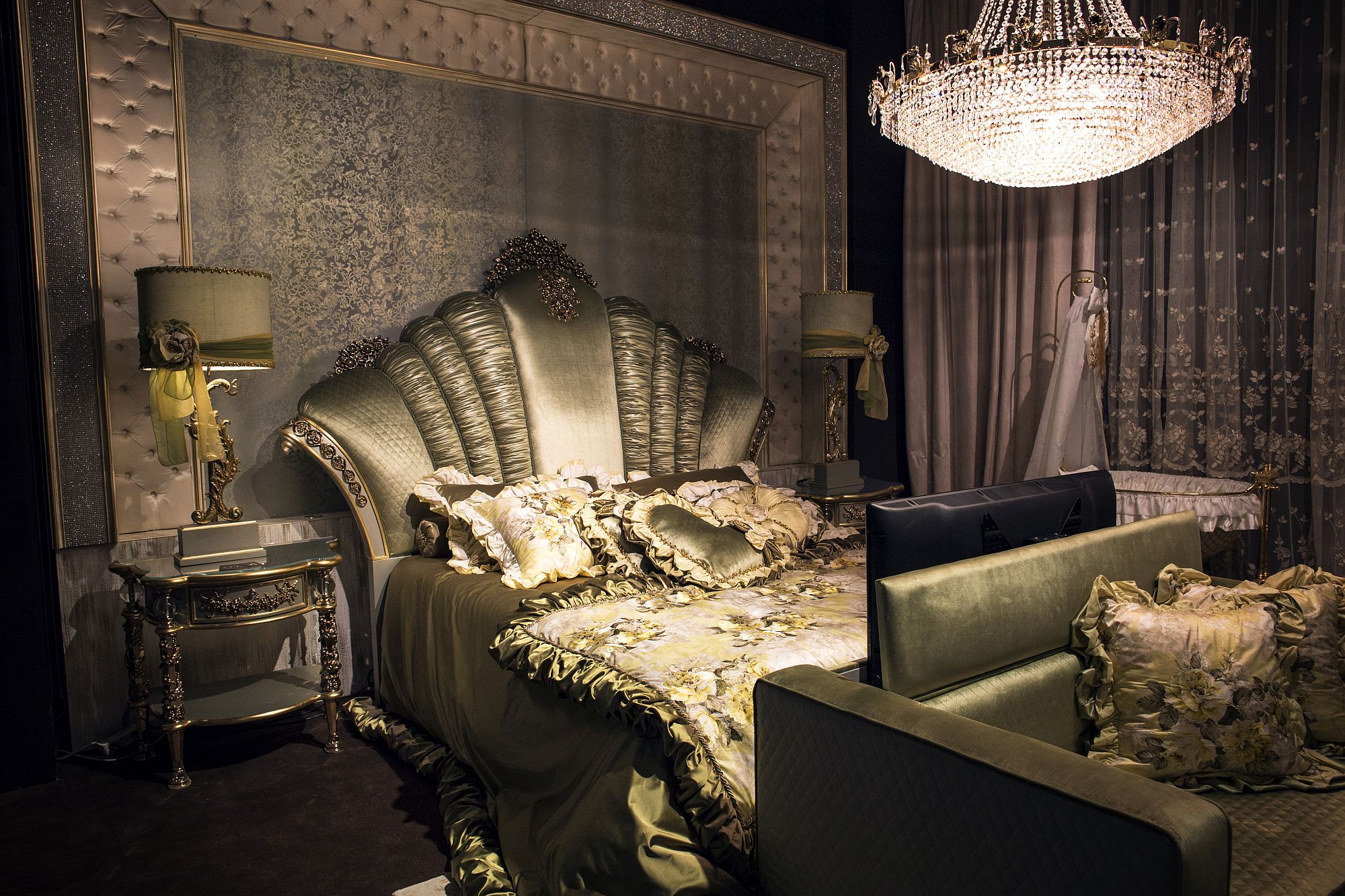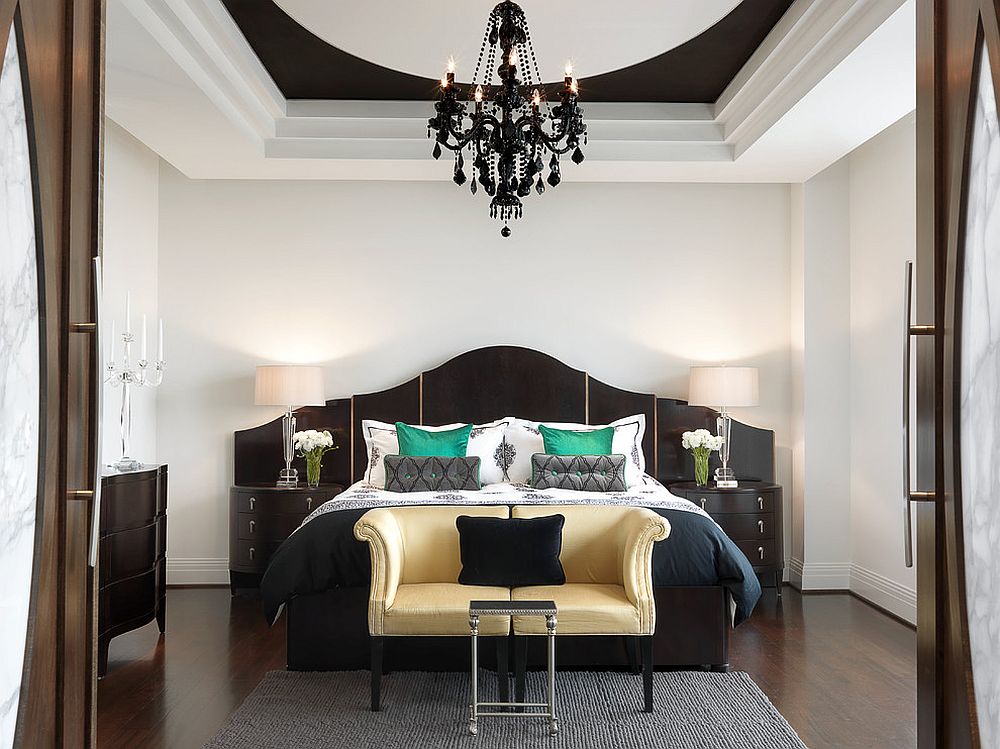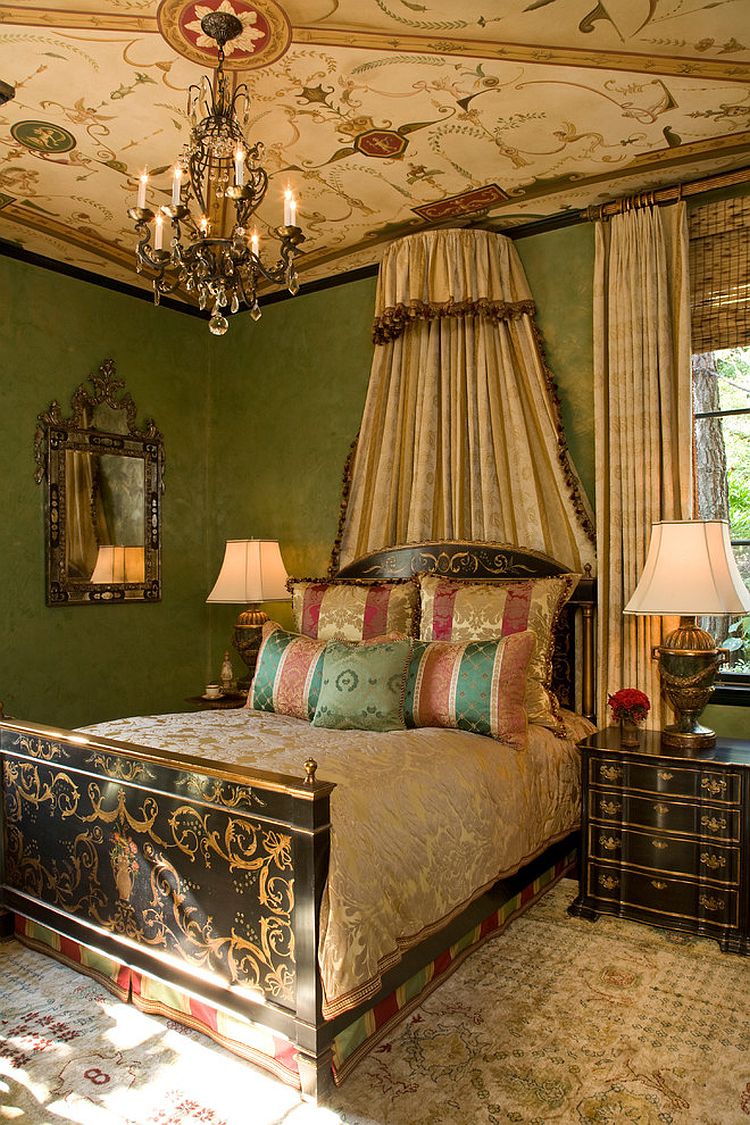 Chandeliers for the Modern Bedroom
Crystal chandeliers are without a doubt the most popular choice even in modern bedrooms for those looking to usher in some 'chandelier goodness'. In larger bedrooms with a higher ceiling, cascading chandeliers provide a stunning focal point and give the interior a sense of timeless opulence. Metallic chandeliers bring a completely different element to the contemporary bedroom and can be equally compelling when used right. Warm metallic finish of brass chandeliers set against the neutral background of a modern bedroom also adds to the overall splendor.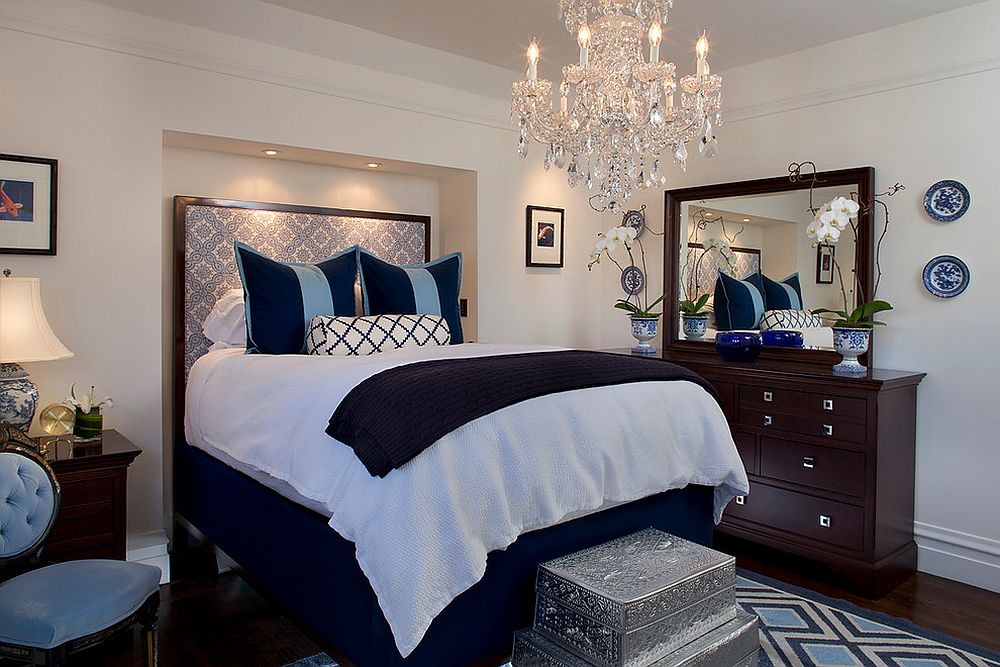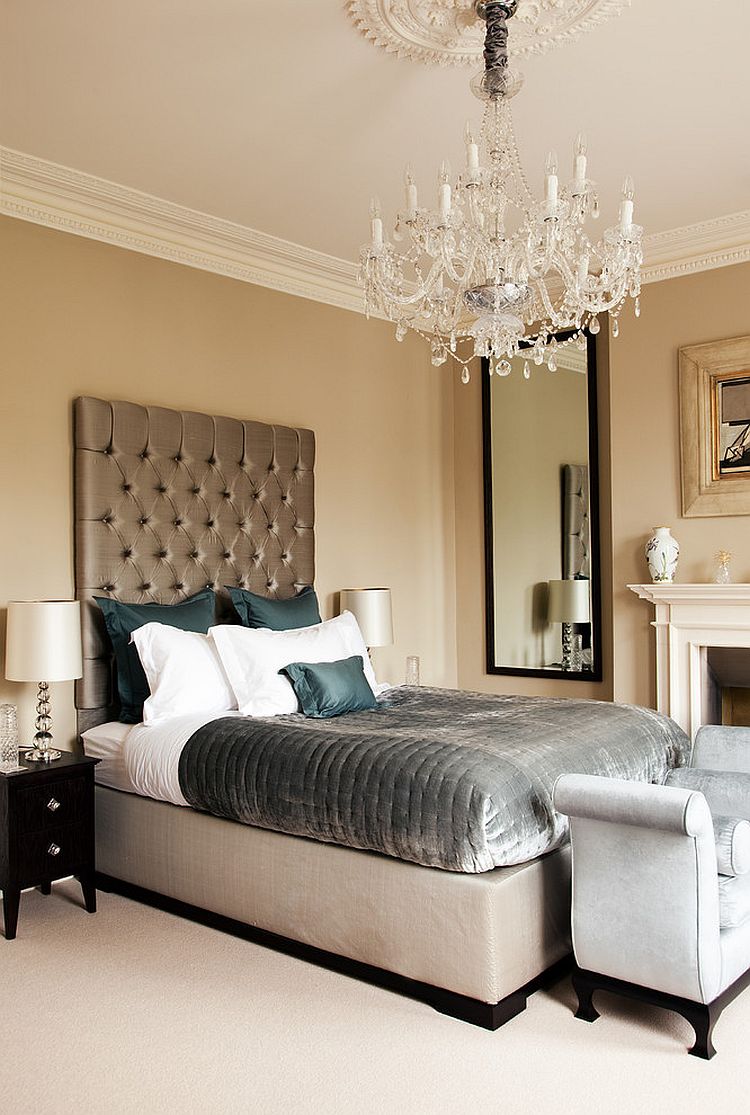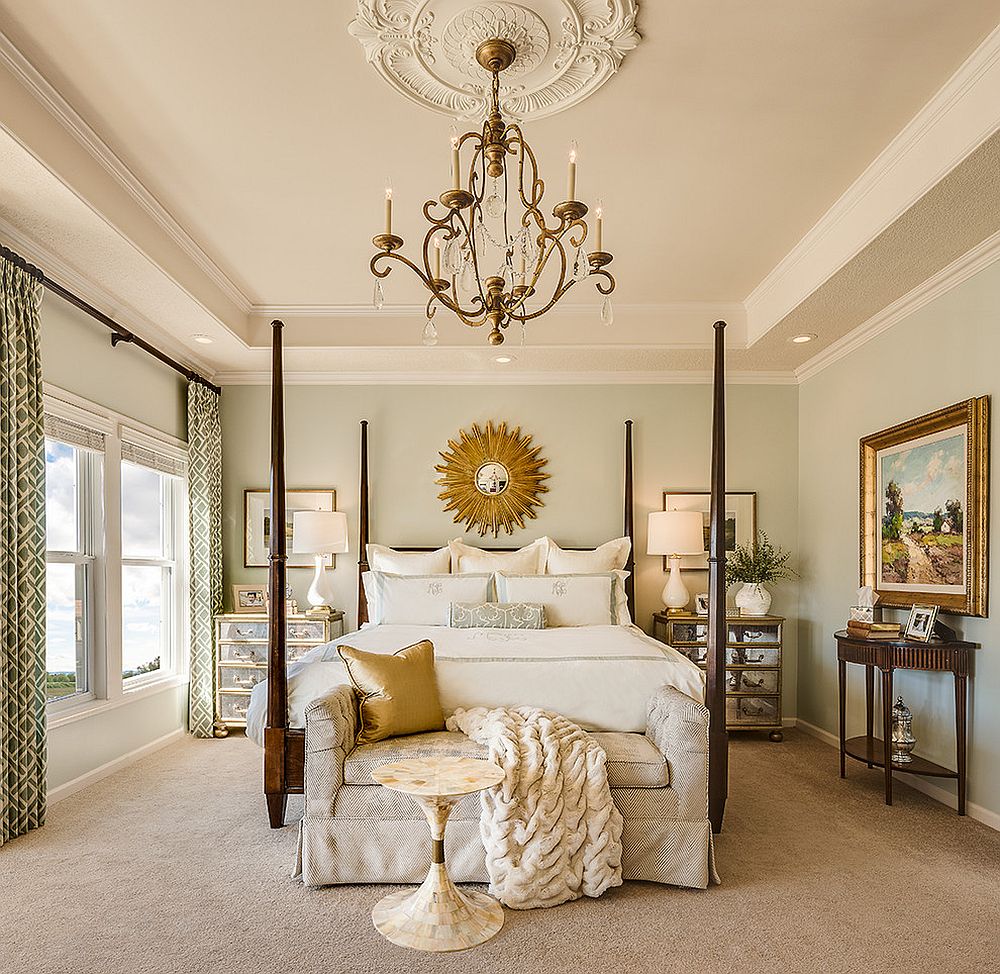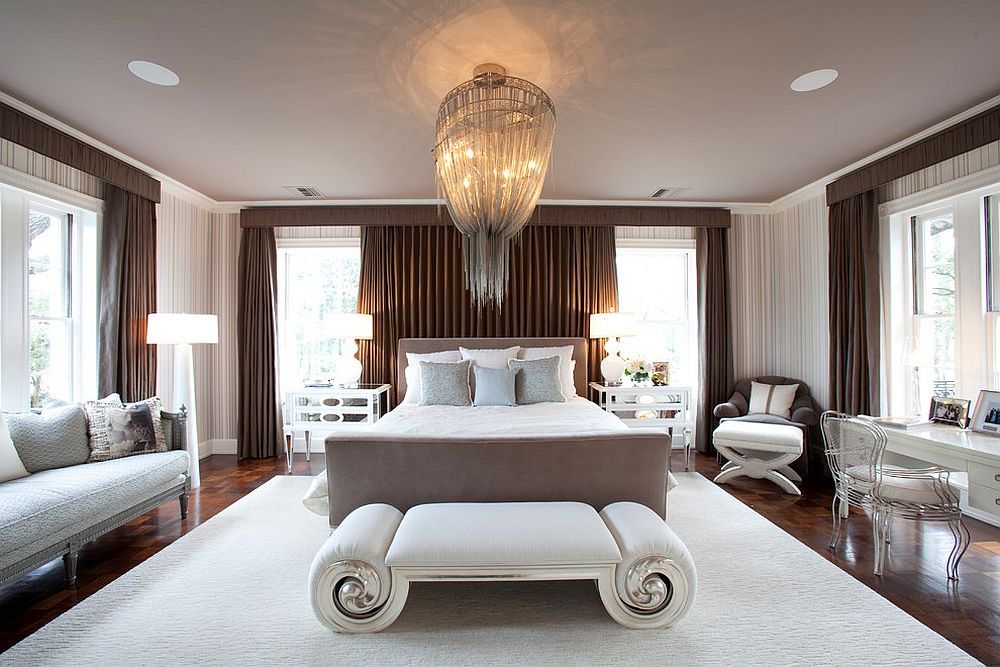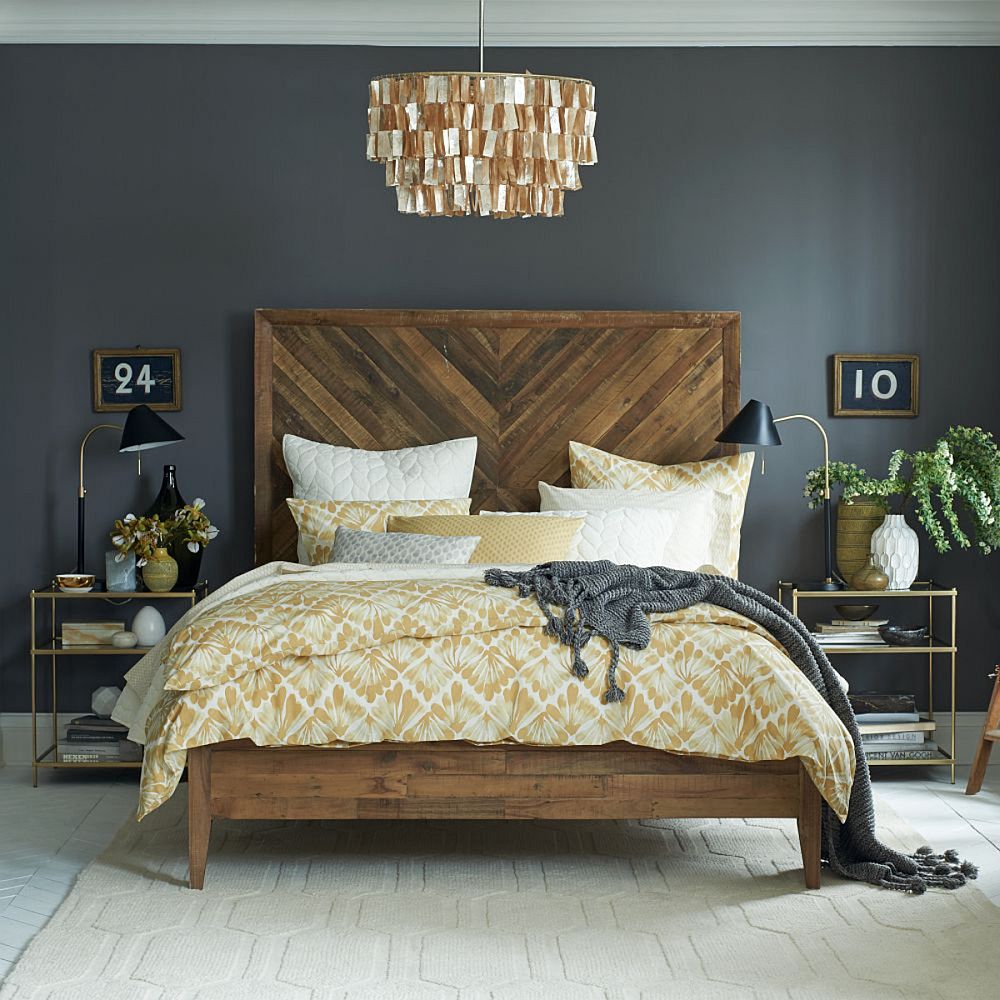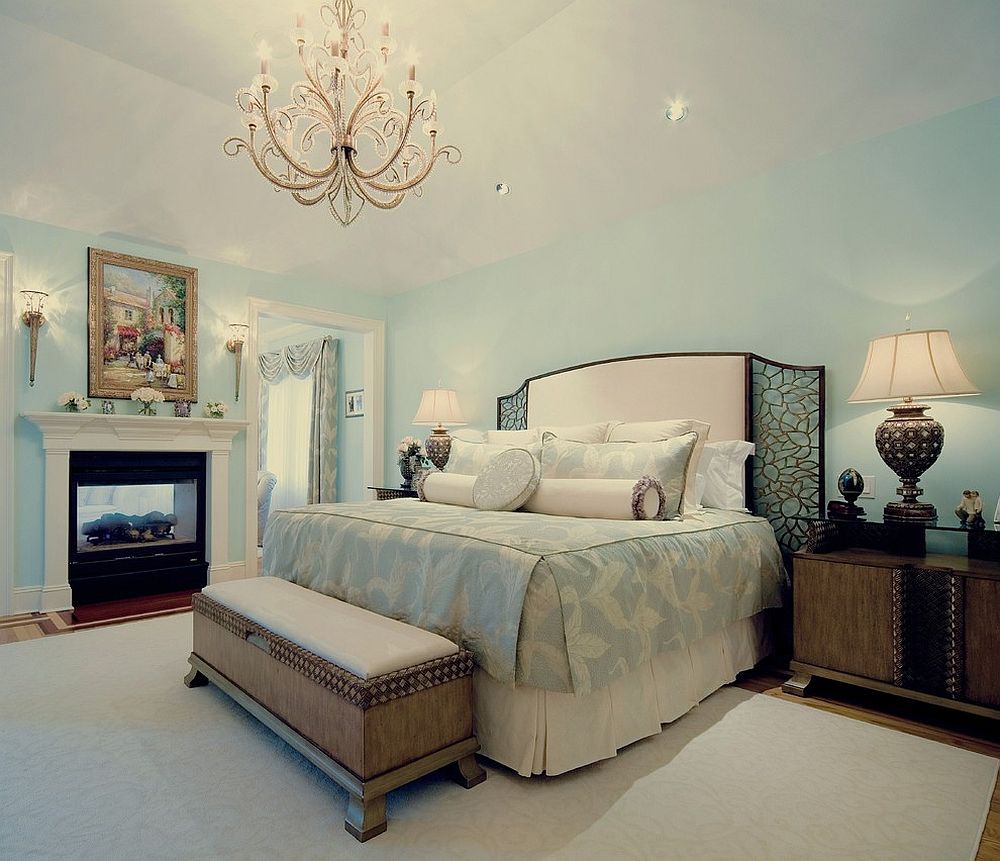 Add Some Color!
Colorful chandeliers are not for everyone. But they need not be relegated to the kids' room either! A gorgeous chandelier with golden sparkle instantly elevates the style quotient of a room and gives it a regal makeover. A hint of color bright in by the chandelier can also complement the color palette of your bedroom without going overboard. It might be a hard look to pull off; but it sure does look smashing when done just right!
RELATED: Choosing the Right Chandelier: 18 Contemporary Ideas to Inspire