The idea of combining tradition with modernity is a design theme that has become pretty popular in homes across the world. Some do it by turning to vintage design elements that subtly alter the polished finesse of their home while others have it easy as they already live in a heritage home that just needs a modern extension to do the trick. Nestled in a busy area of London, this home falls in the latter category with its new rear extension completely altering it both on the inside and the outside. The extension becomes the heart of the new home with an outdoor fireplace creating a cozy and elegant 'social zone'.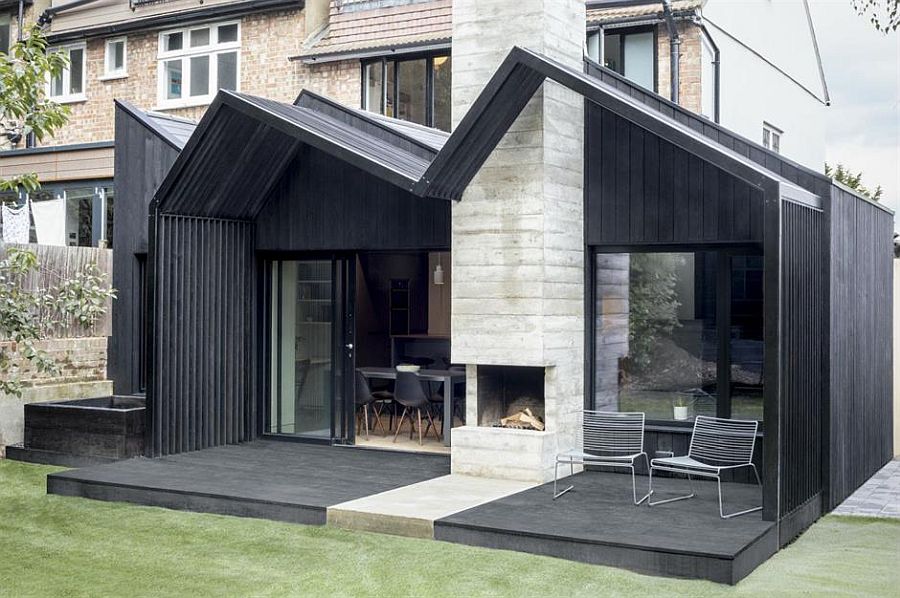 Designed by Gruff Limited, the addition in dark wood perfectly complements the light, concrete backdrop of the house and seems like an extension of the interior that extensively uses bluish-gray in the kitchen and living area. Other than these dark sections and a backsplash in yellow in the kitchen, the house is clad entirely in white. Skylights bring in plenty of natural light and add to the modern, cheerful vibe while smart seating options, minimal décor and nifty shelving turn the house into a contemporary delight. [Photography: Ben Blossom]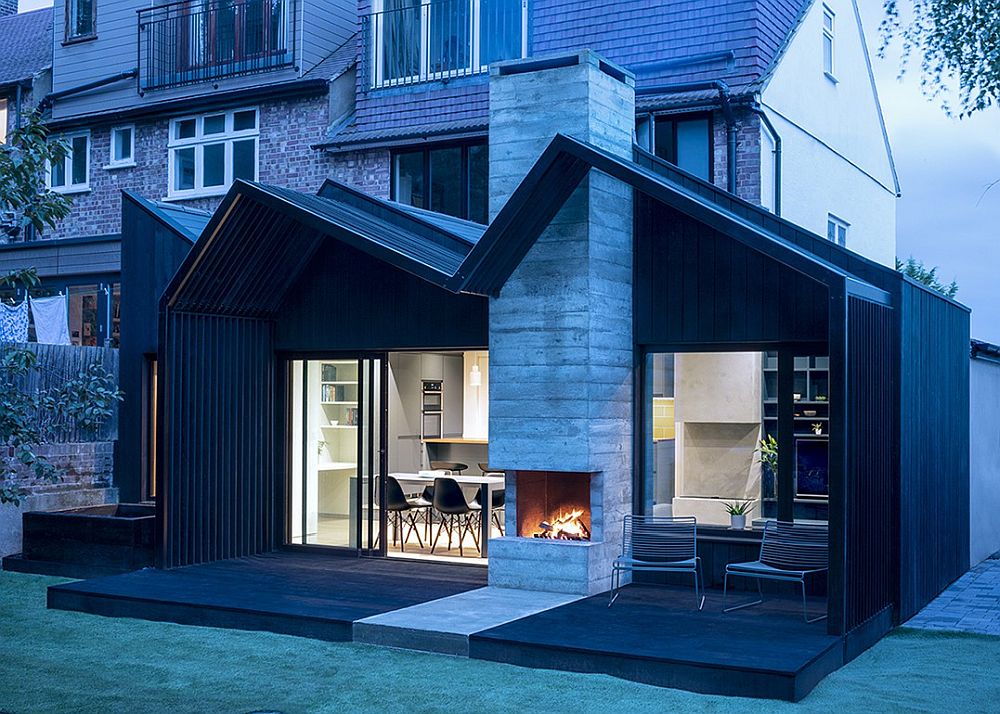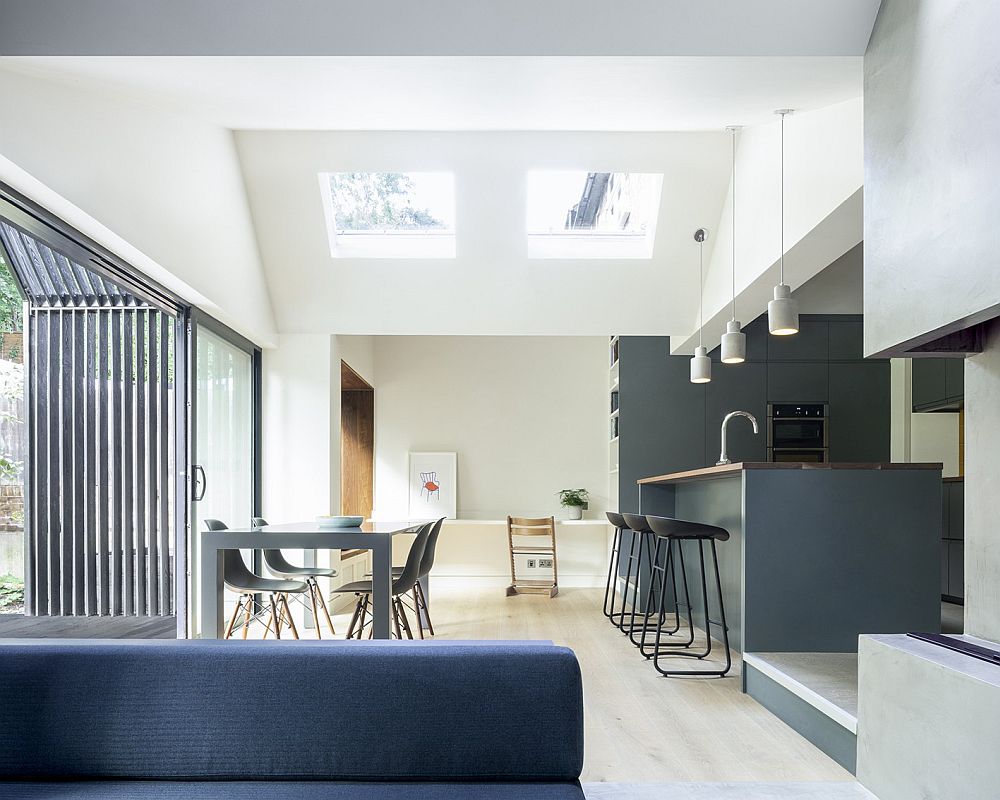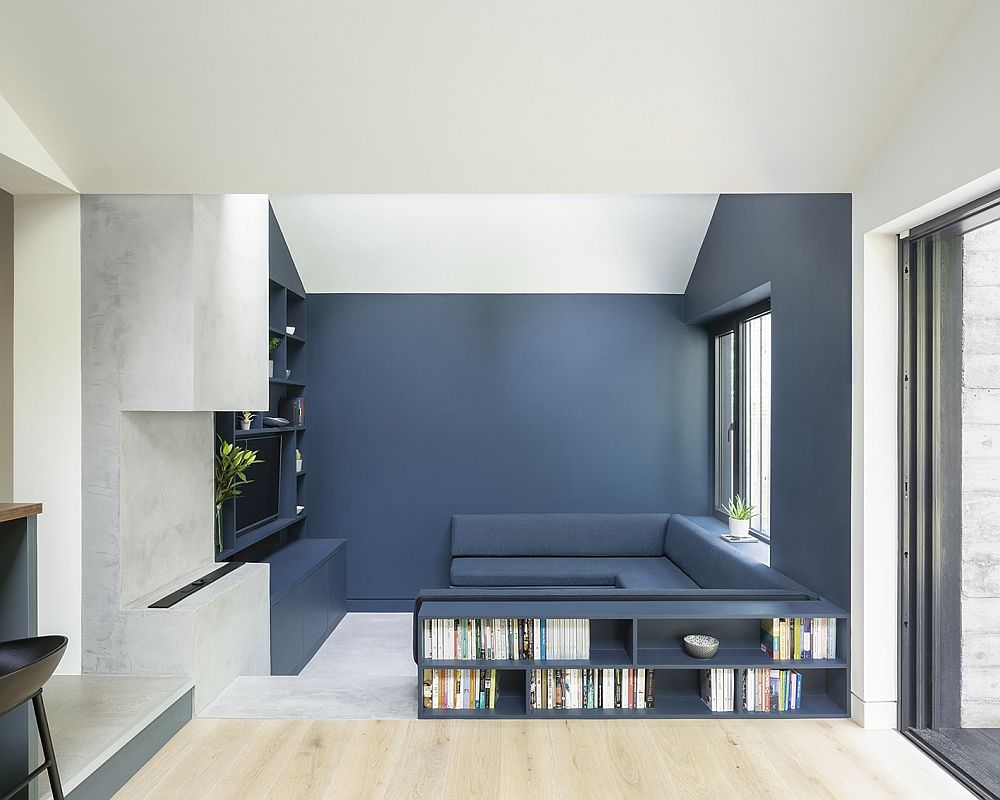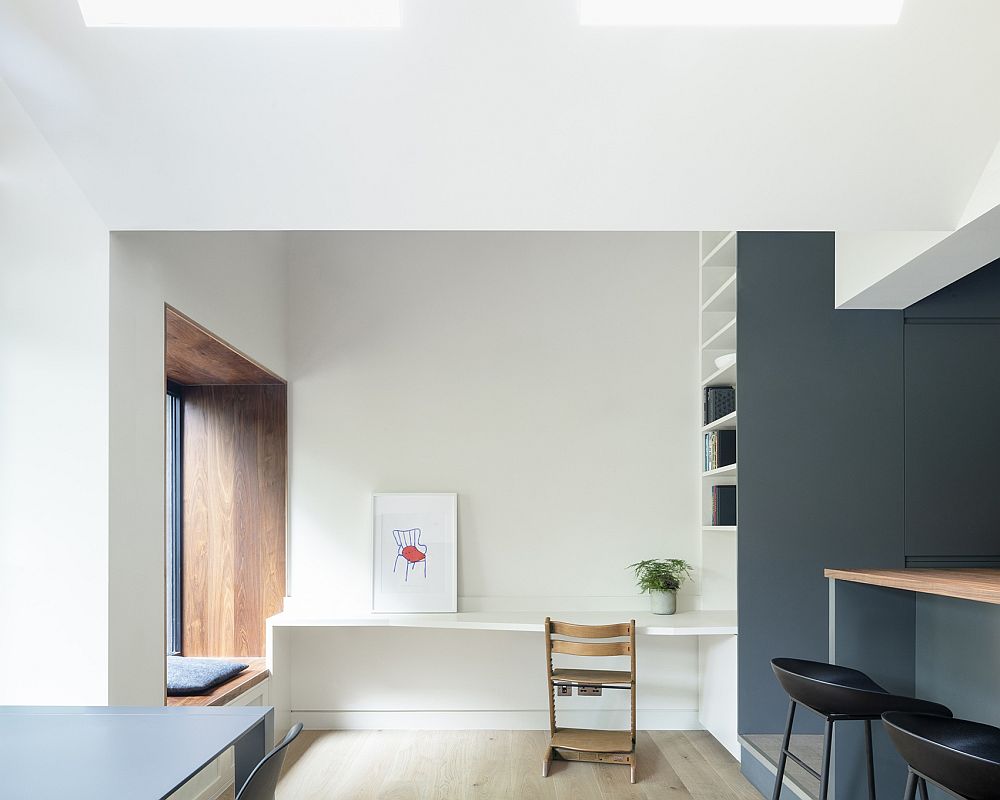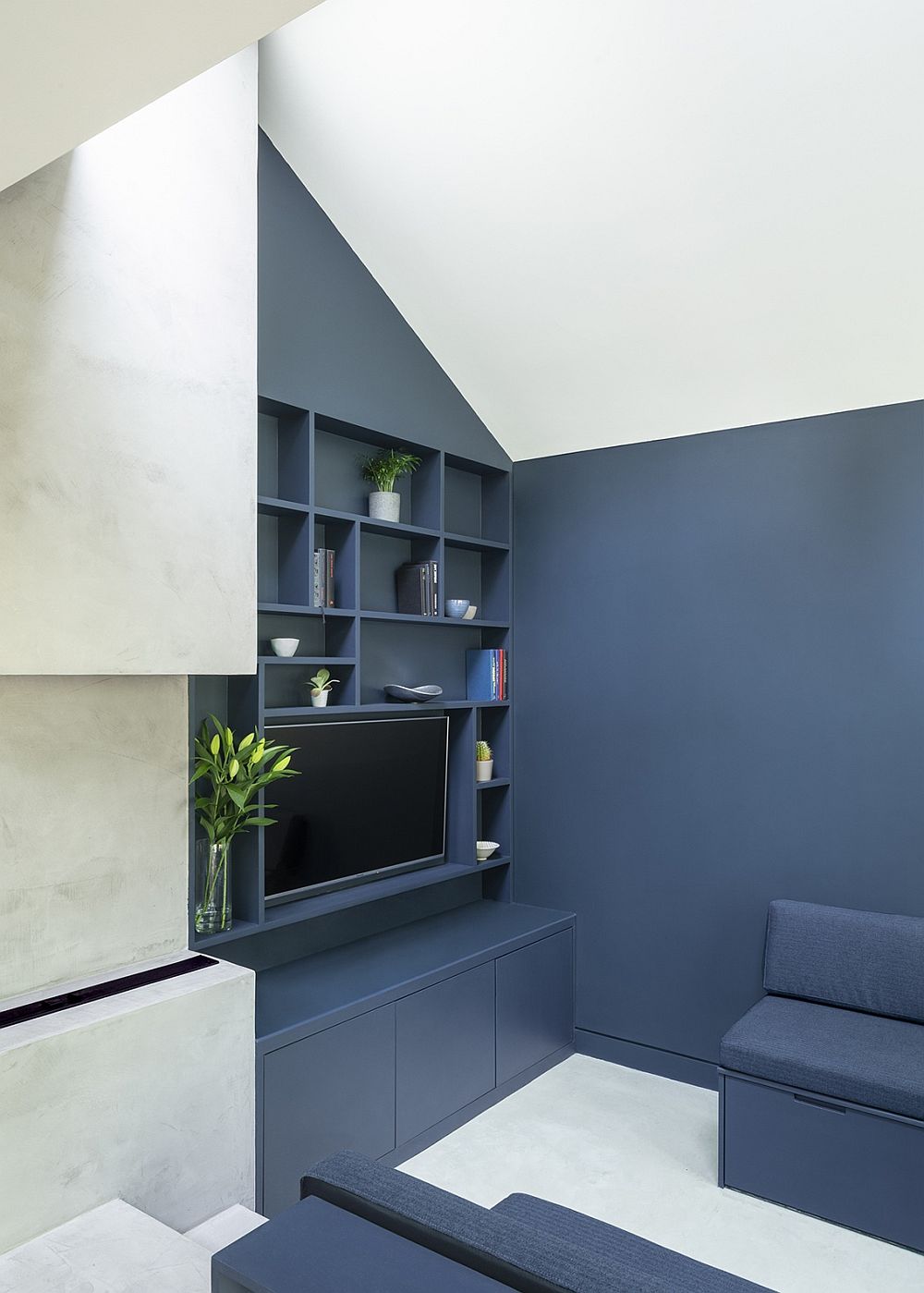 The massing consciously exploited the stepped terrain along the road. This gave the design a generous eaves height along the higher boundary, and adhered to the height limitations to the lower boundary, leading to the resulting the saw-toothed roof profile. A warm material palette combined with a series of level changes internally, consciously demarcates the open plan space…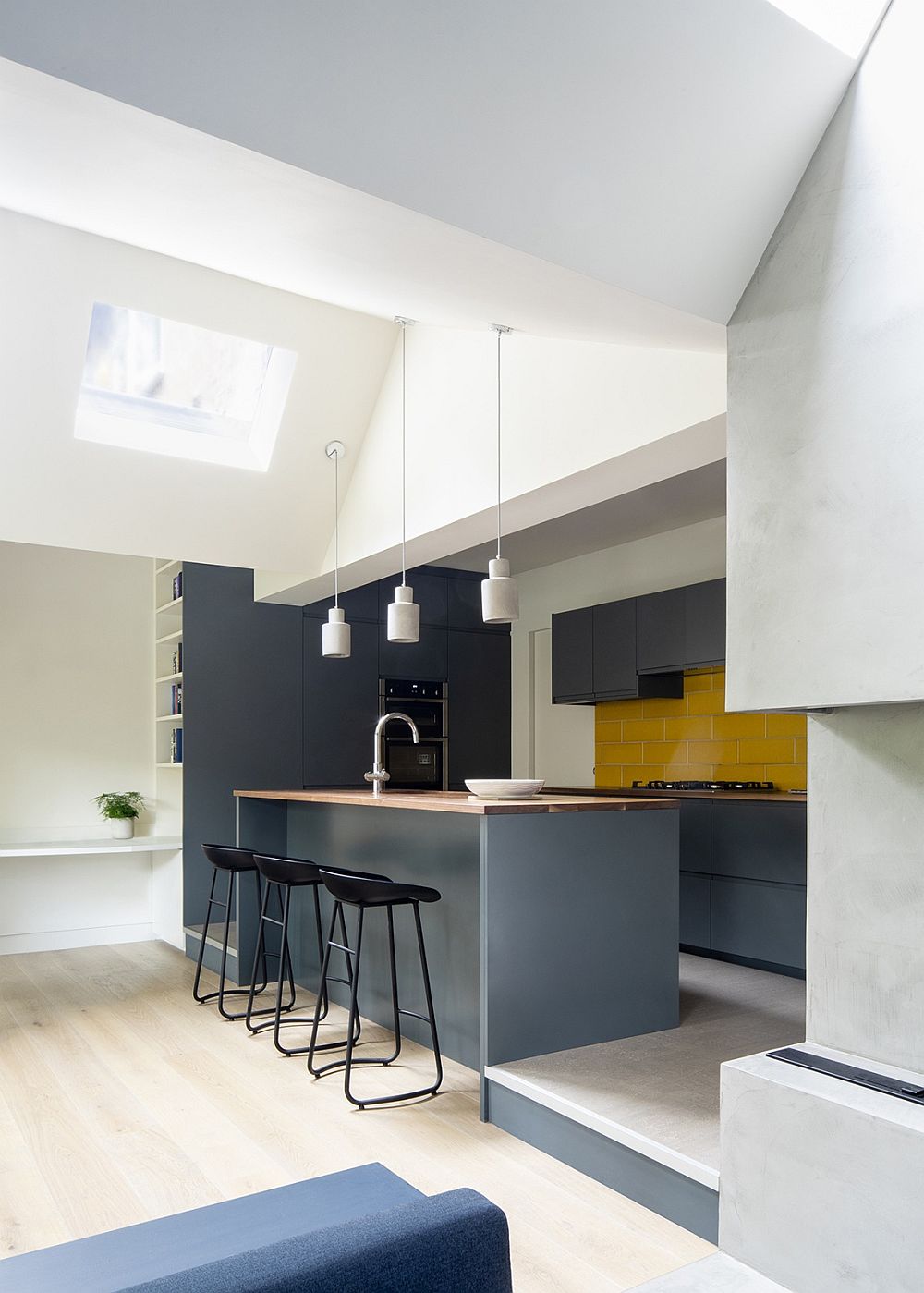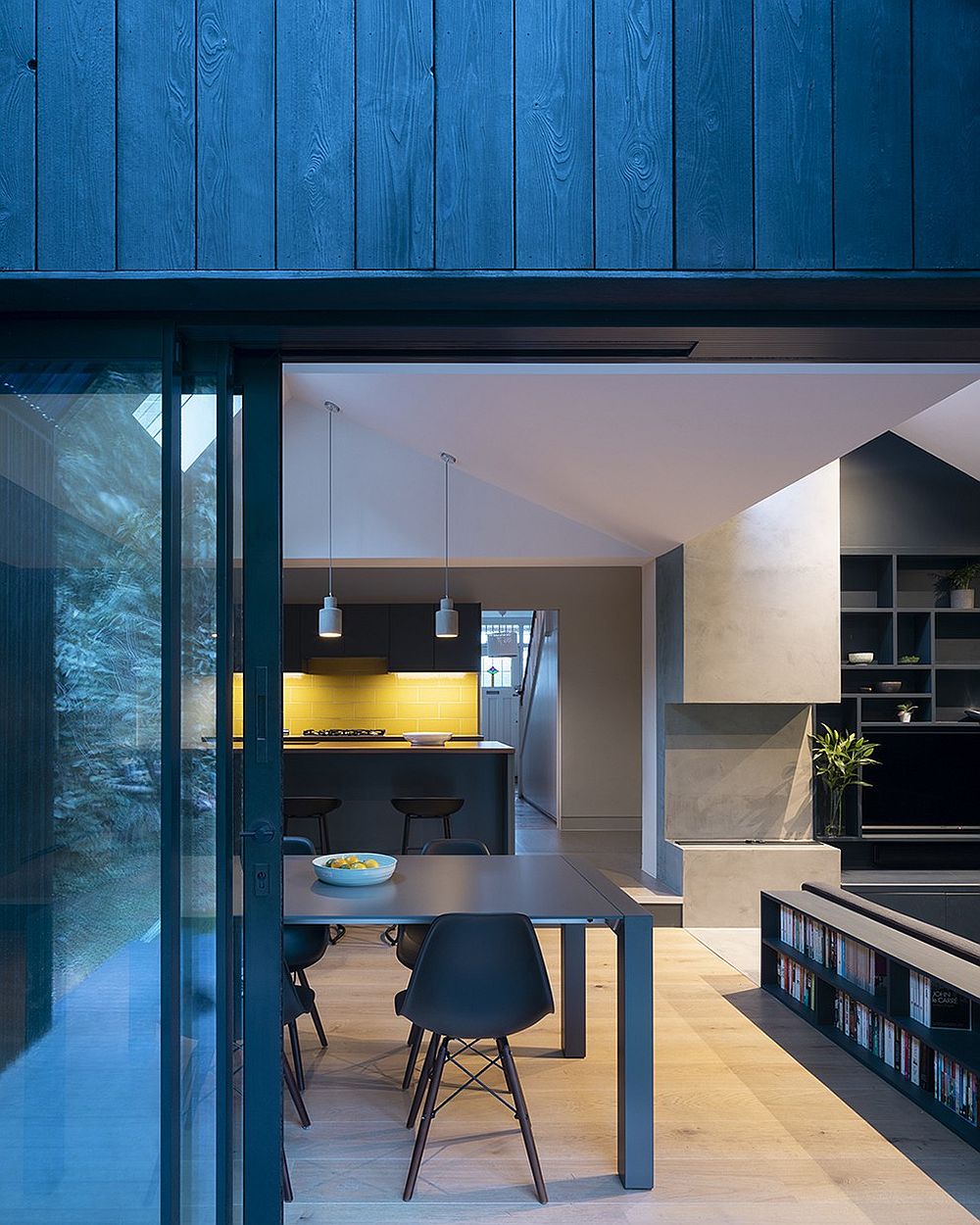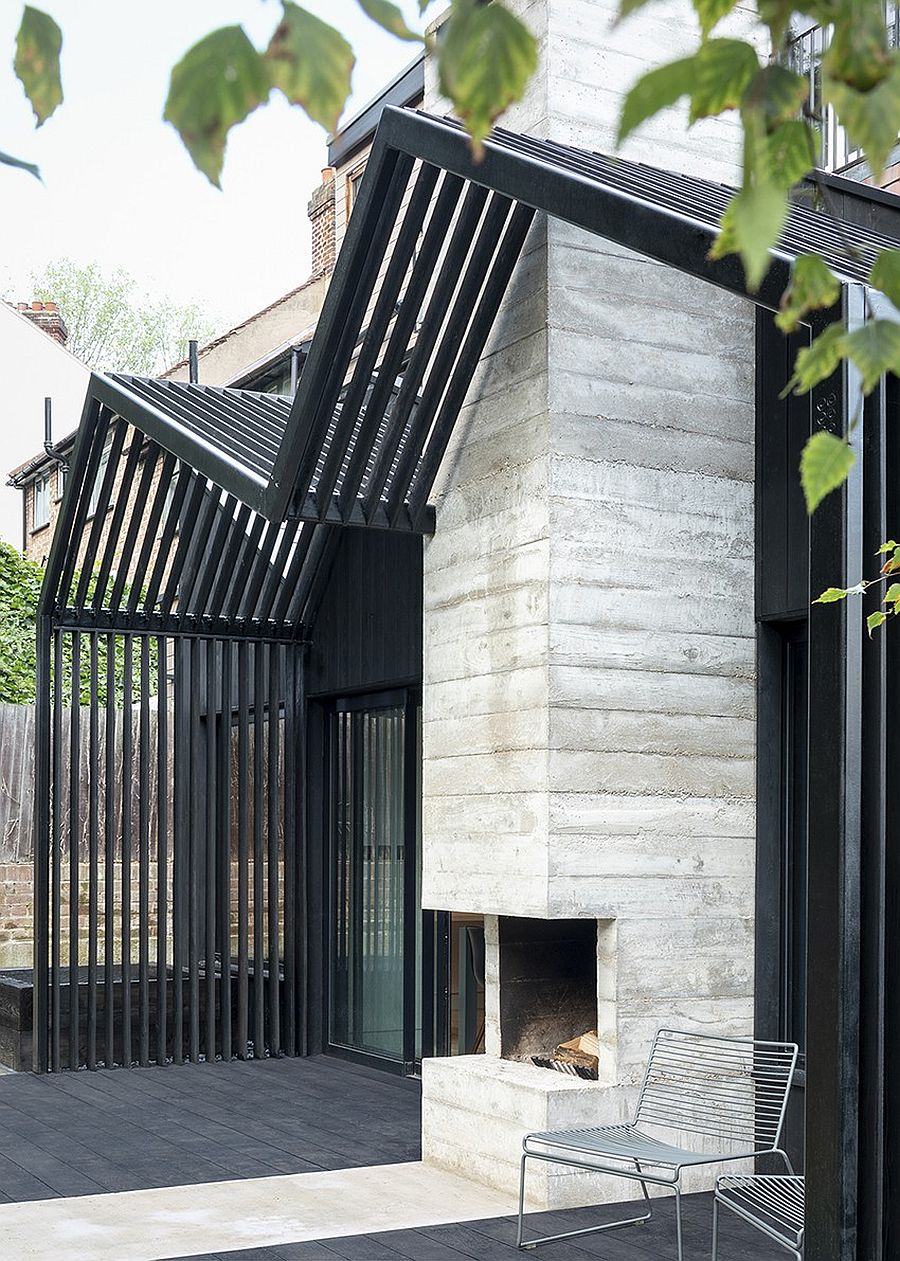 Liked the story? Share it with friends.