How often have you moved to a new locality and started the quest for finding the best pizza in the neighborhood! While some might order from the generic pizza store that they know, which can be found pretty much anywhere, others prefer to experience the many delights of locally-made pizza that brings unique flavors of the city alive. Pizza 22 is an outlet that does more than just give you a window into the many tasty pizzas that one can find in the city of Moscow. It also takes you down a stylish and minimal trip that combines the past of this bustling city with its vibrant present.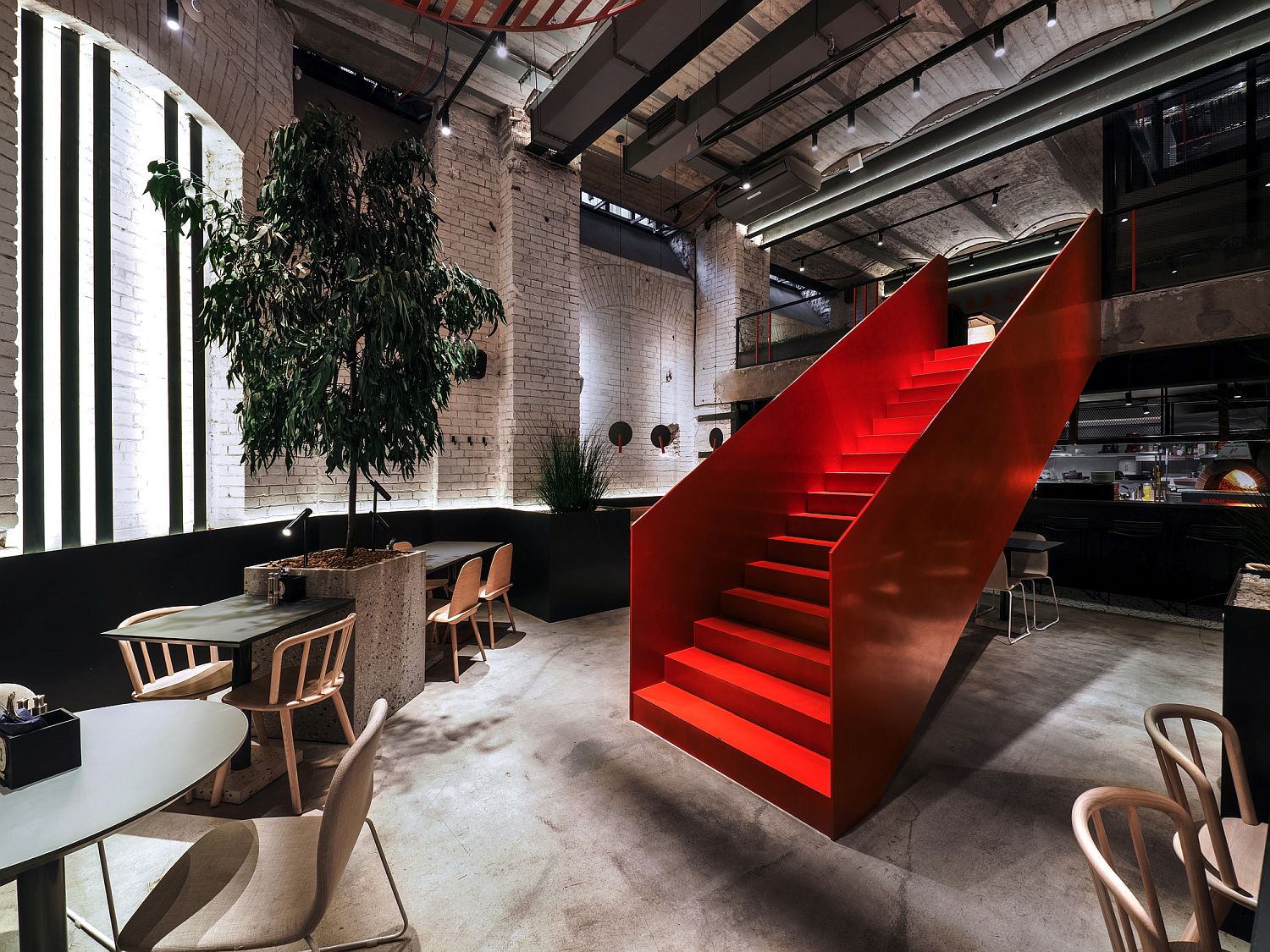 Designed by Architecture bureau DA, Pizza 22 sits in the historic center of Moscow and occupies a former salt storage that has now been transformed into a commercial building. This is precisely why one needs to take a step down ino the lower, underground level of the pizzeria to truly experience it in whole. The upper level on the ground floor welcomes you gleefully and gives one a glimpse into the minimal, geometric style of the pizzeria. Step inside and take the bright red stairs down and you will see an interior that blends contemporary finesse with industrial past of the building and bright color along with greenery.
RELATED: Industrial Minimalism at its Efficient Best: Stunning Bathroom with Modular Ease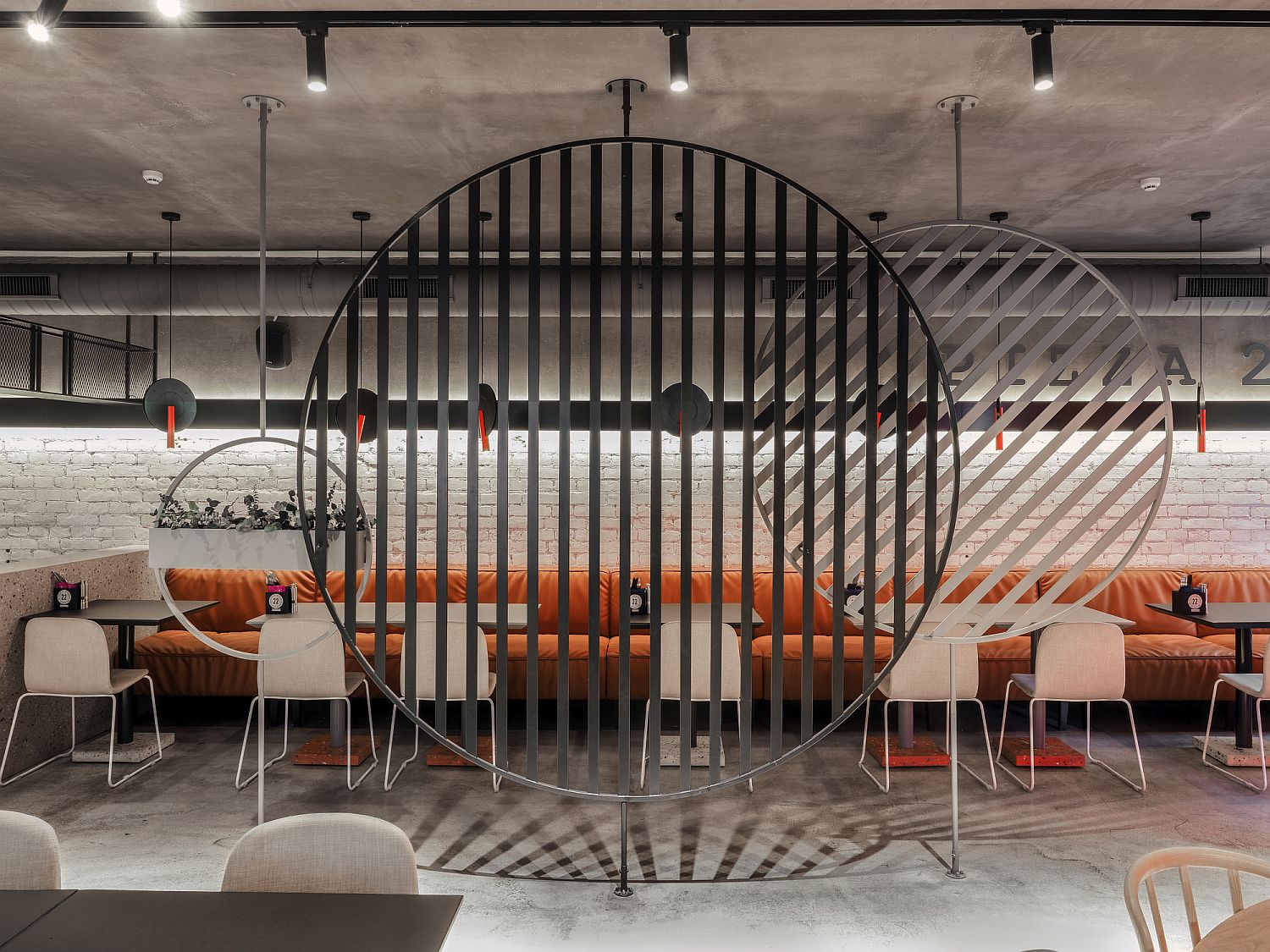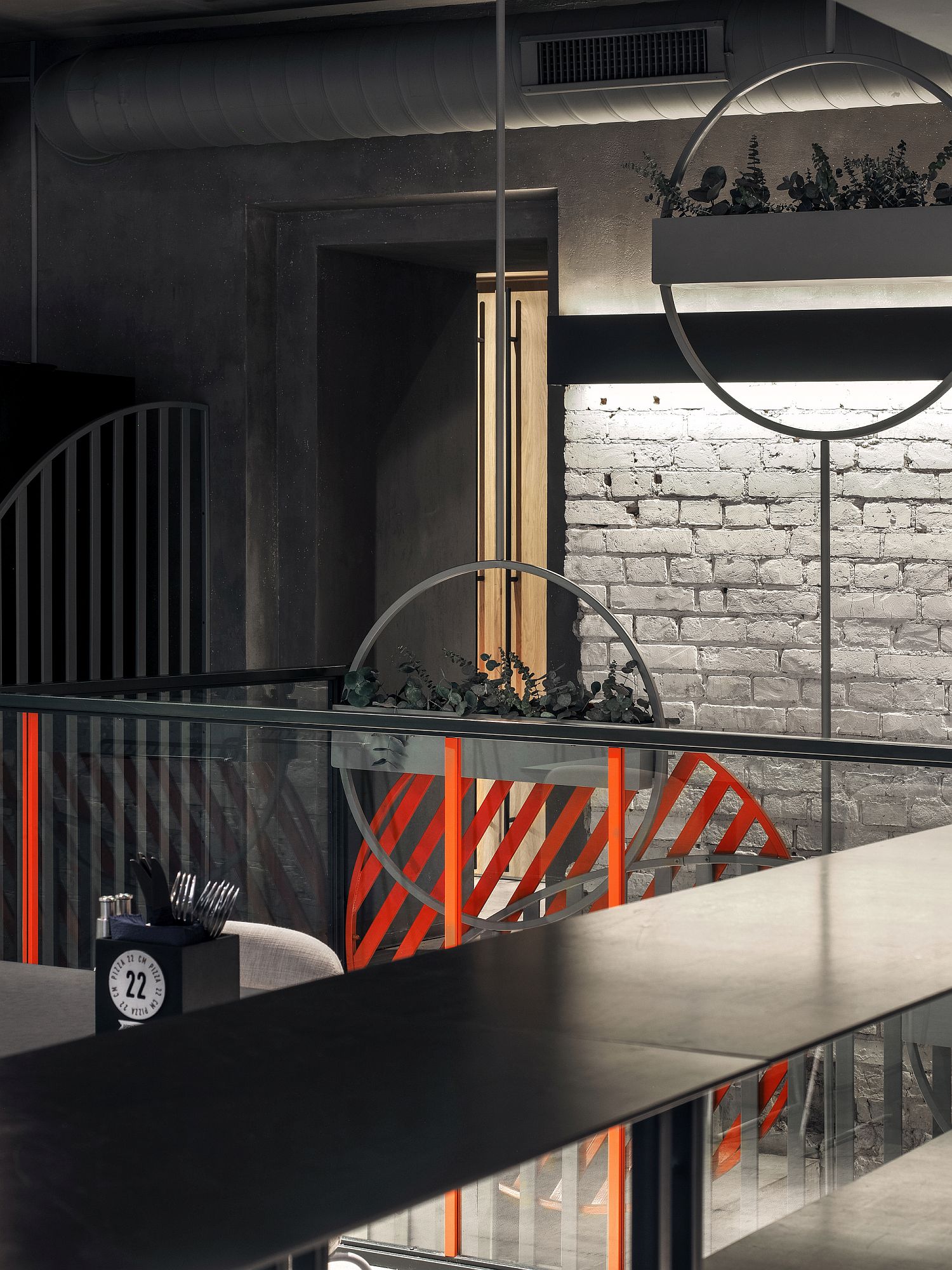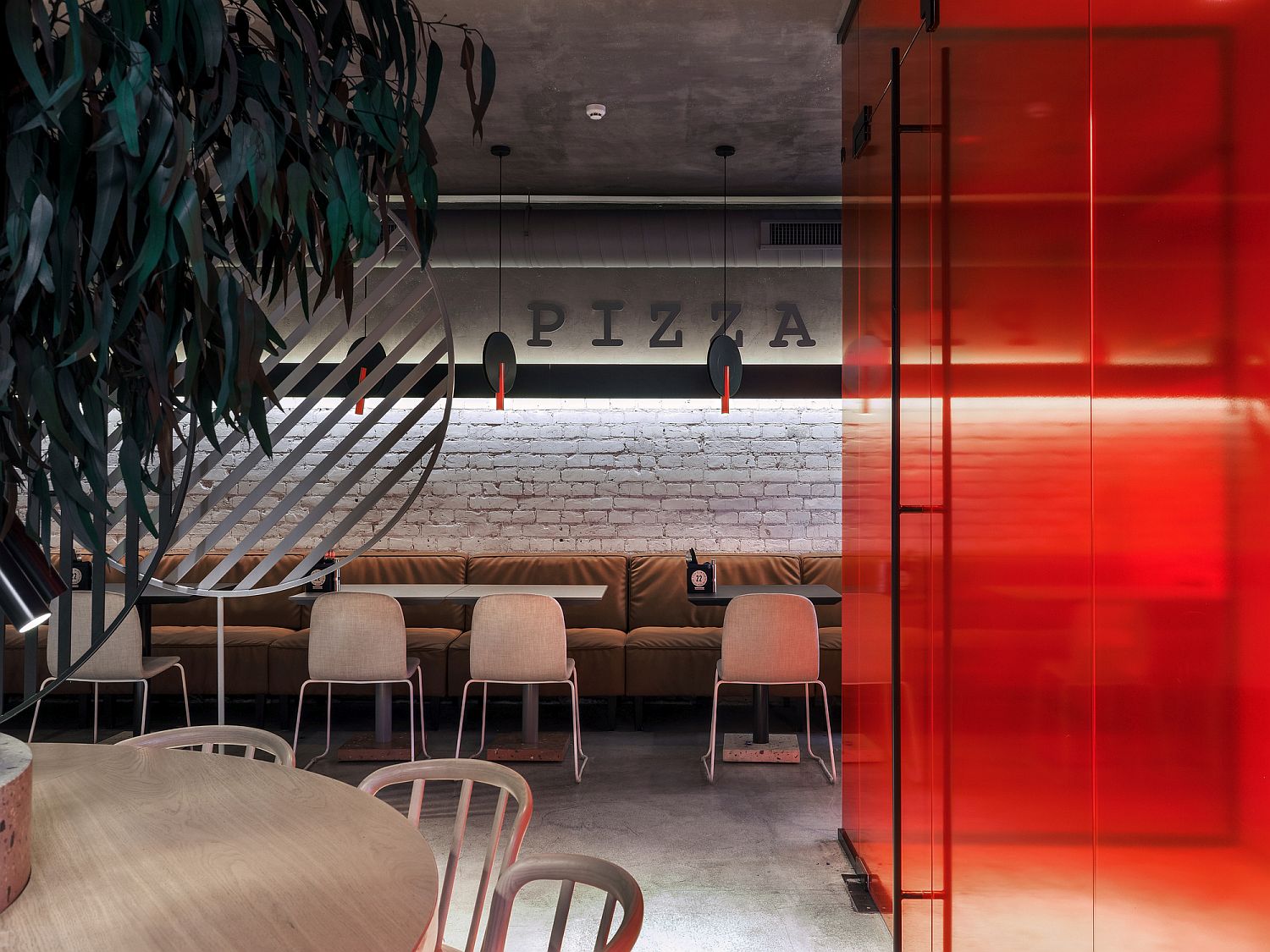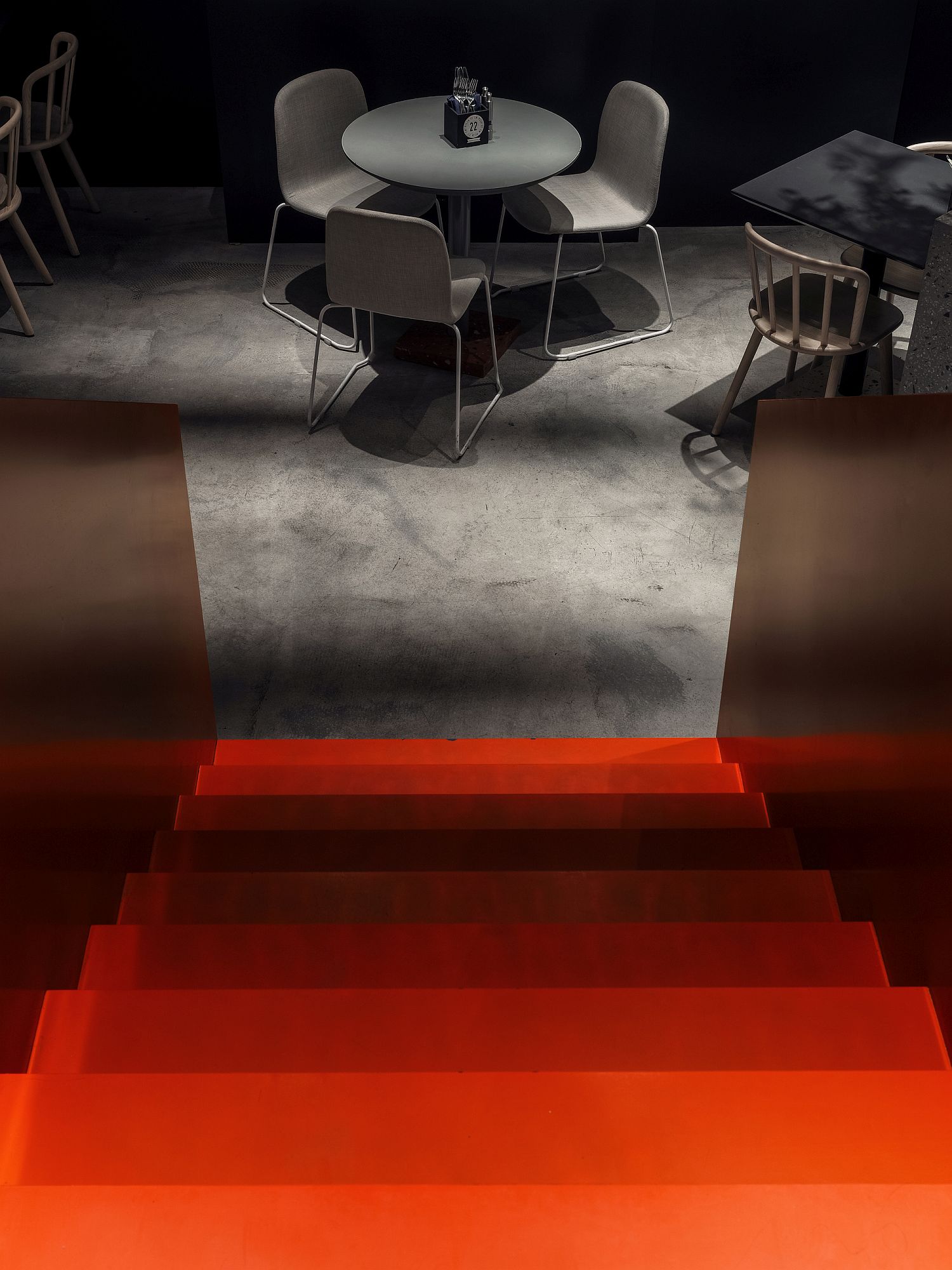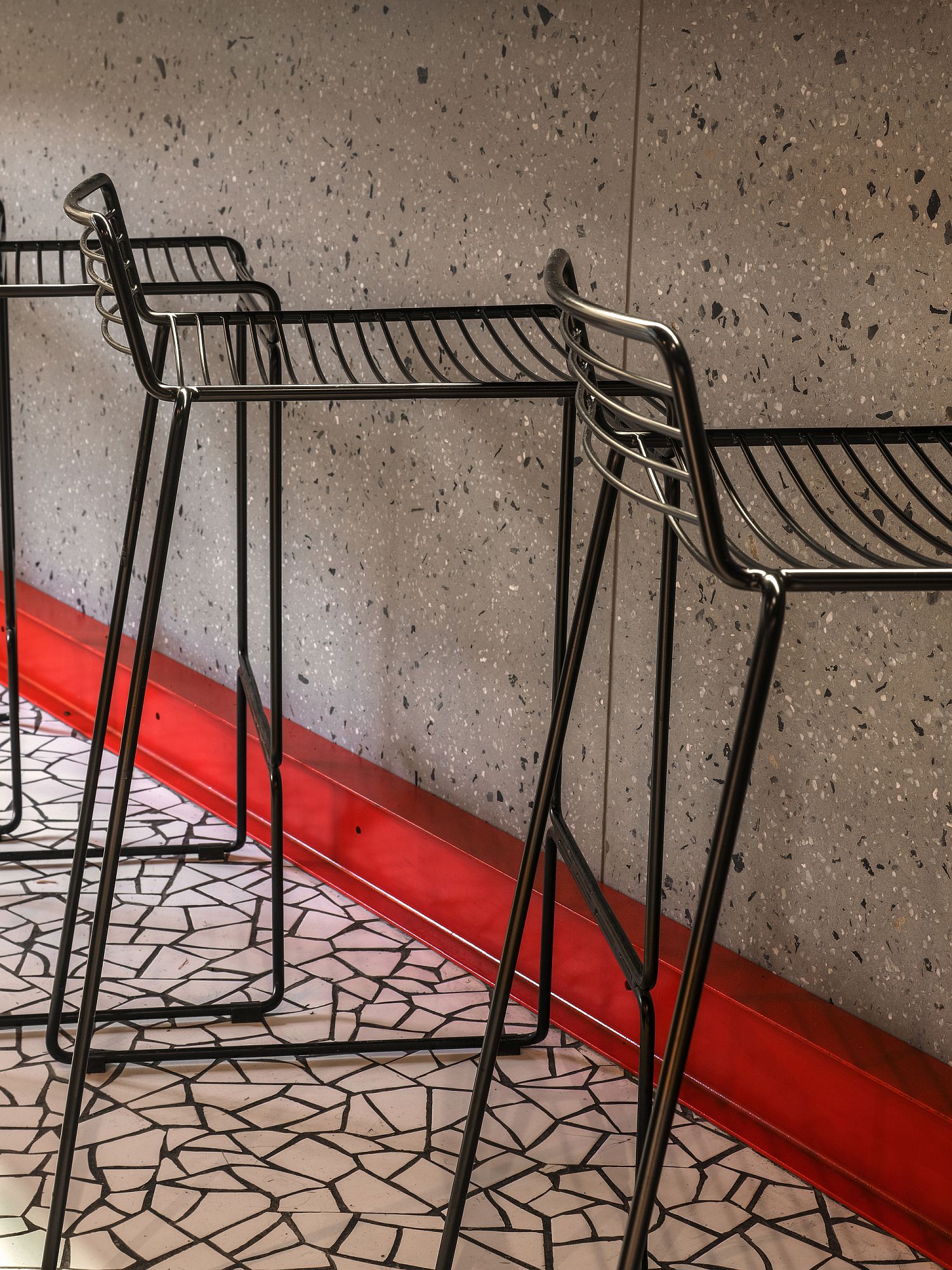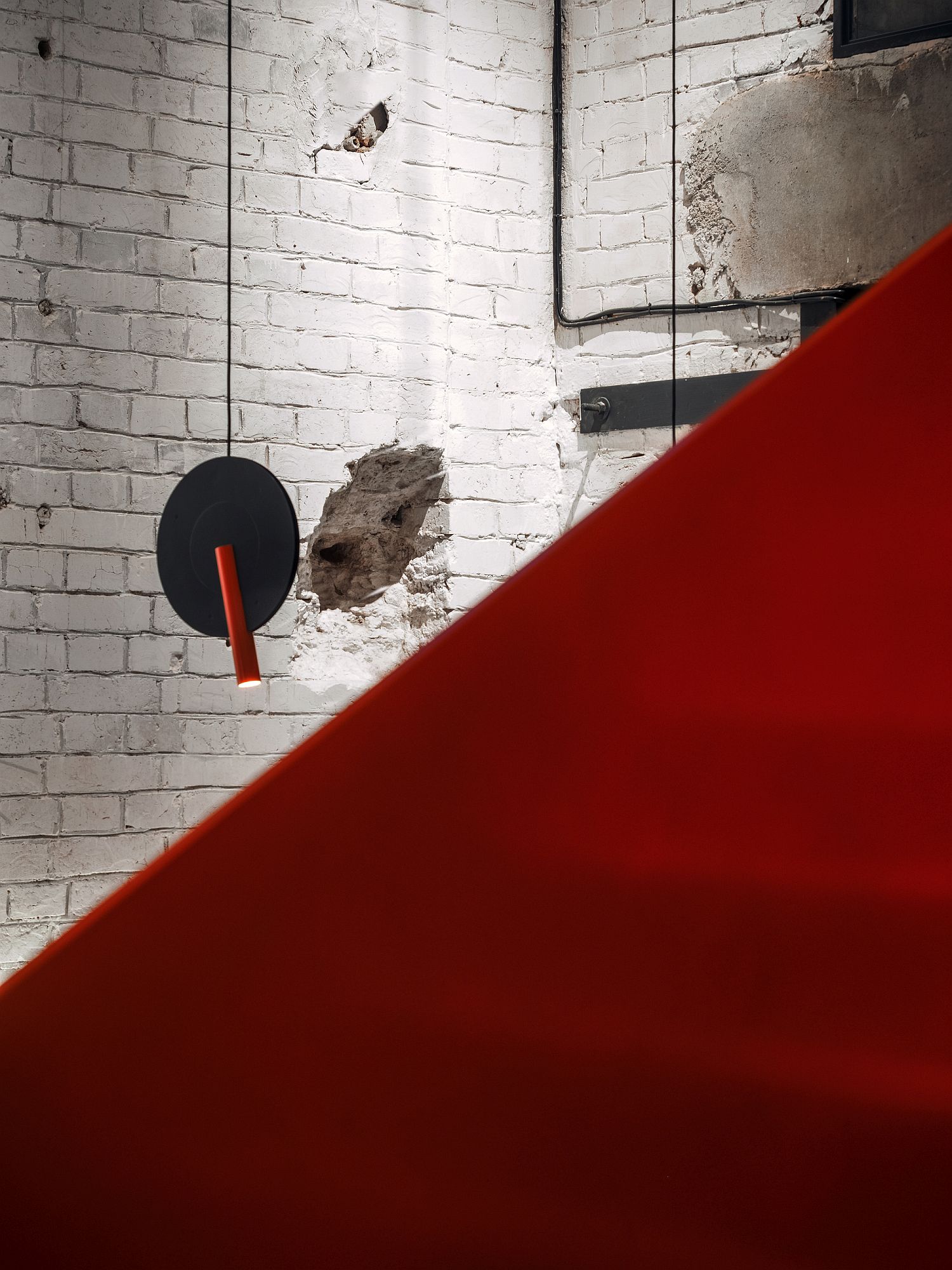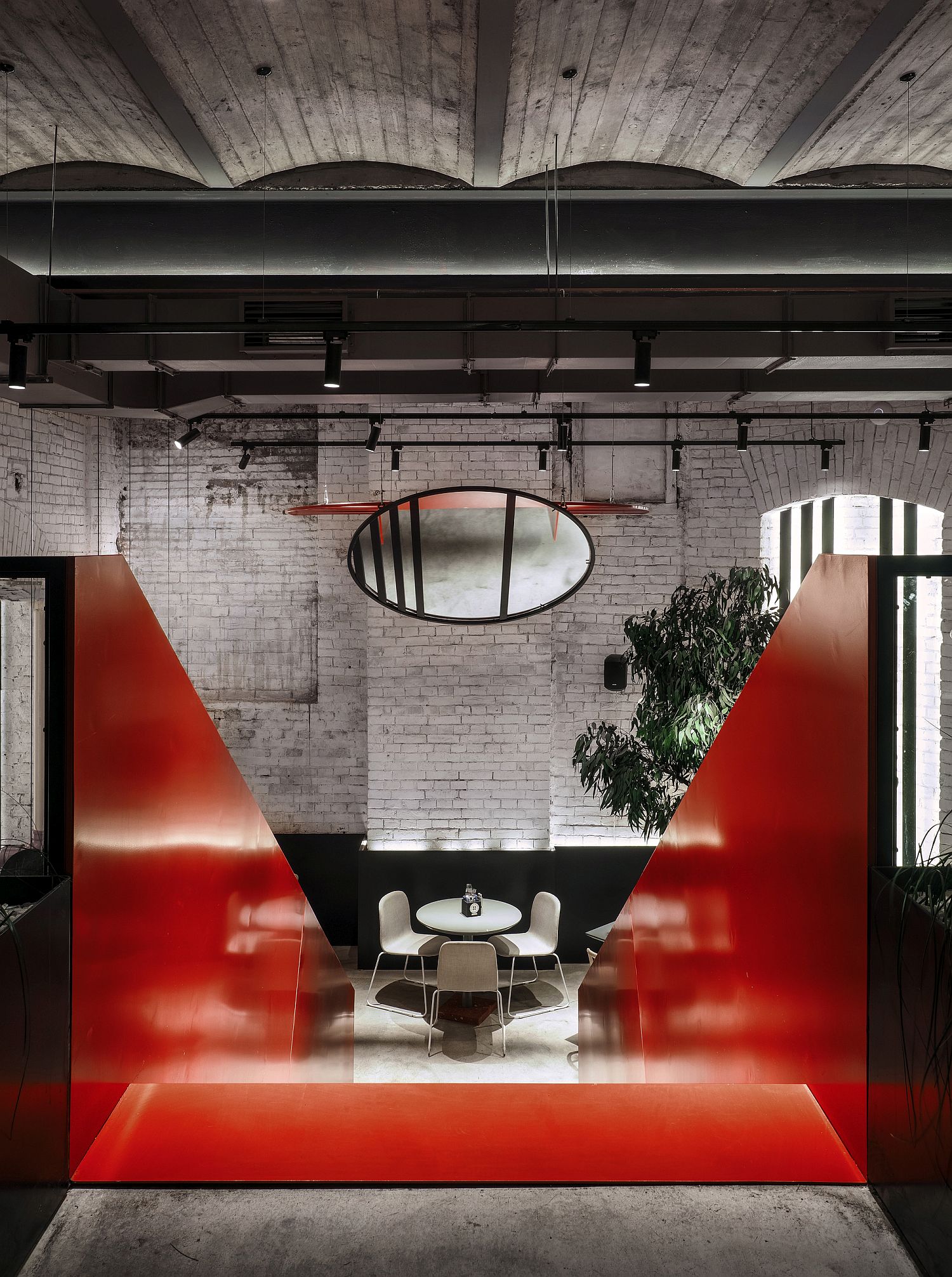 The ideas was to create a space where customers do not feel like they have entered a level below ground and for this the architects utilized indoor plants, a neutral color scheme anchored in white and gray along with ample lighting. Smart, quirky and full of geometric flair, this pizzeria sets itself apart from others with ease. [Photography: Sergey Melnikov]
RELATED: Little Nicky's Tasty Pizza: Fancy Mobile Pizzeria in South East London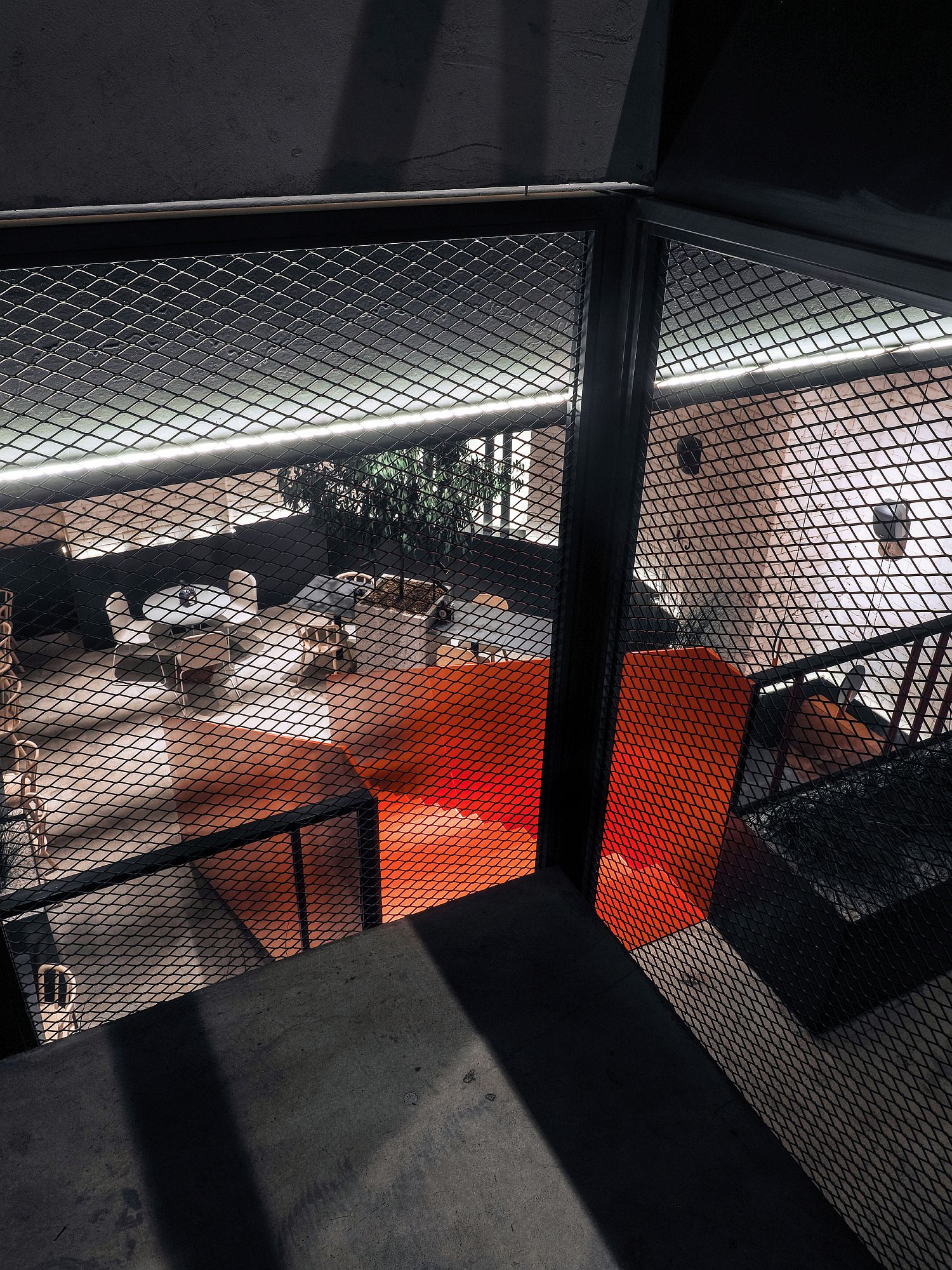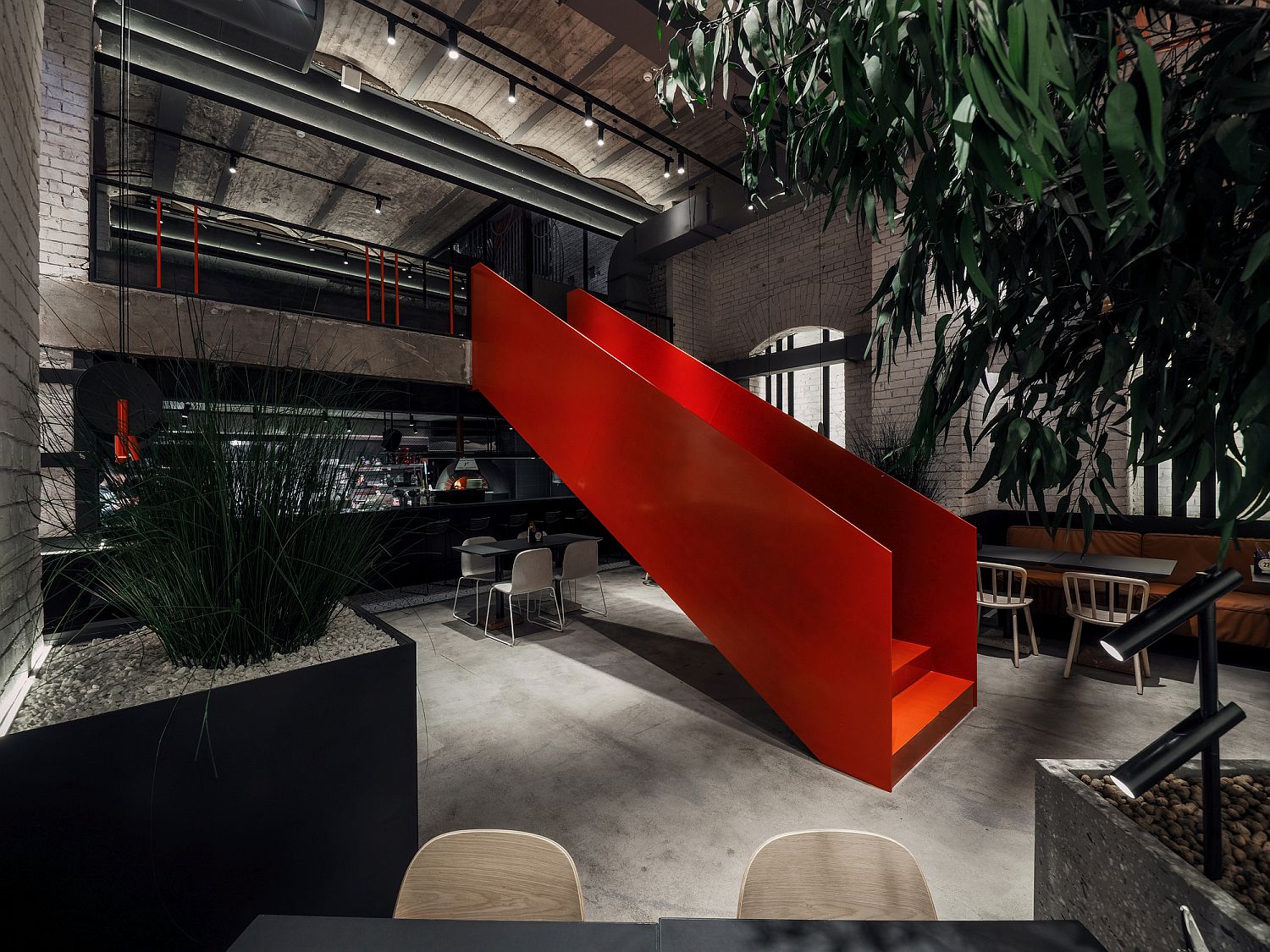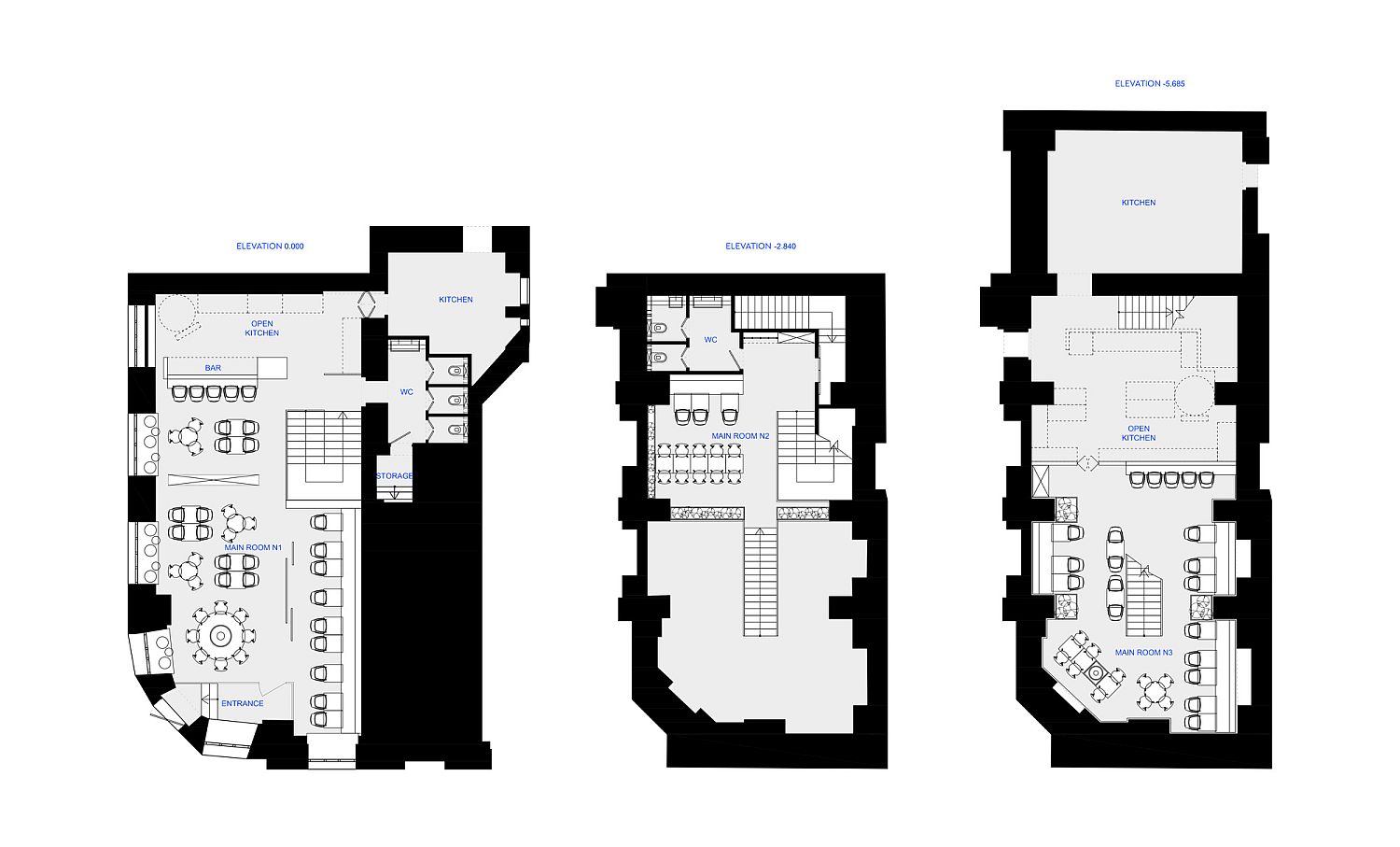 Liked the story? Share it with friends.