The clean white stucco facade and red-tiled saddle roof of this impressive house affords the structure with an enchanting fairytale-like expression. Enjoying an idyllic countryside setting, the house appears wondrous, charming and welcoming. It can be found on Funen island (Denmark's third largest island) and is the property of Knud Erik Hansen, the third-generation owner and CEO of Carl Hansen & Søn.
Known as Hellerup Manor House, this large L-shaped heritage-listed dwelling has been home to Knud Erik Hansen and his family since 2002 (although records on Hellerup Manor House date as far back as 1419). In order to reach the entrance, residents and visitors cross a bridge that traverses a moat surrounding the residence. Reconstructed on various occasions, the present building's oldest section dates from the baroque architectural period in 1670.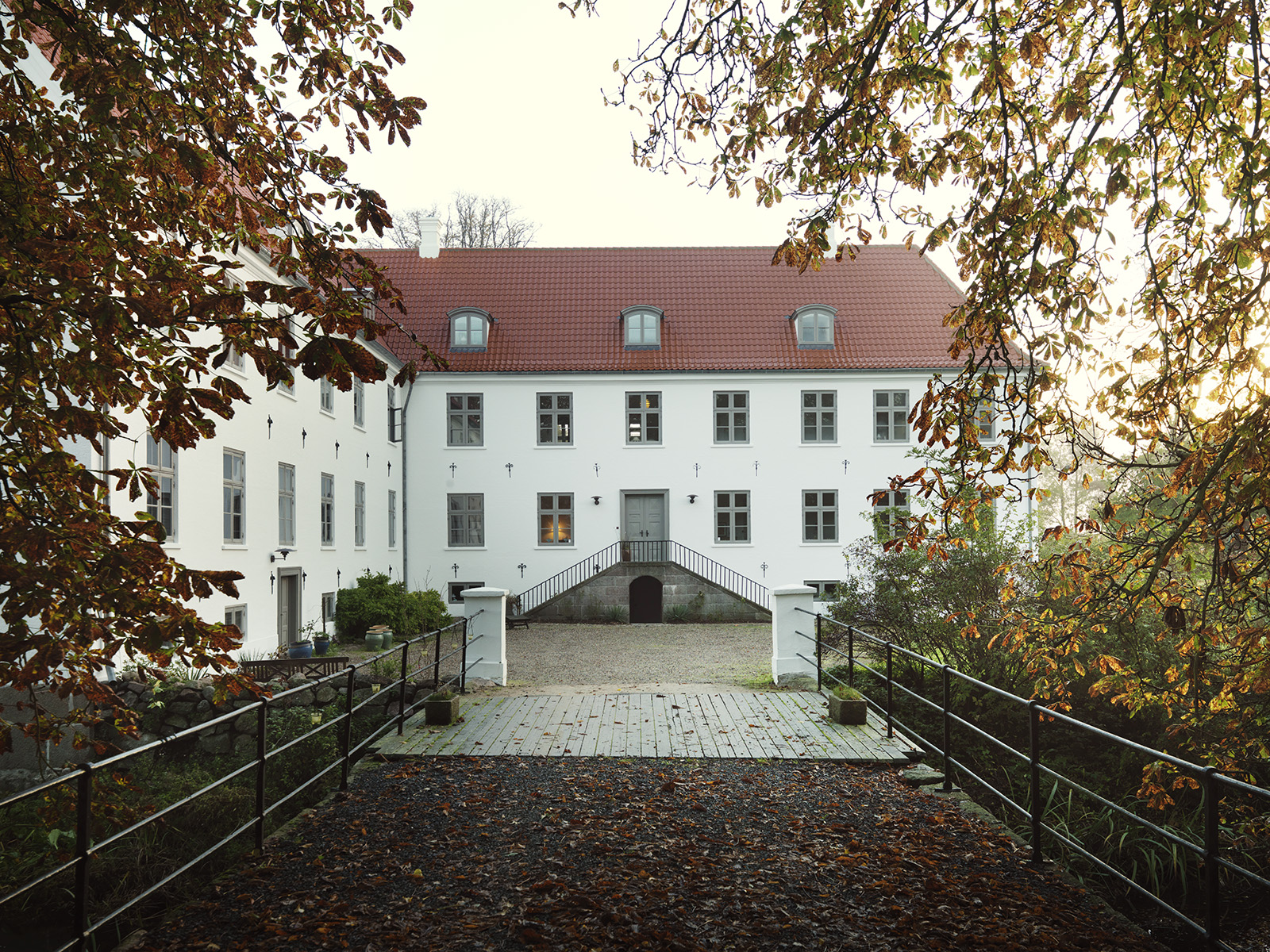 Restoring and maintaining the house, Knud Erik had the walls rendered using lime in the original white colour. Its window frames (there are 104 windows) were sanded and painted, and the original exterior doors were taken apart, then returned to their former state.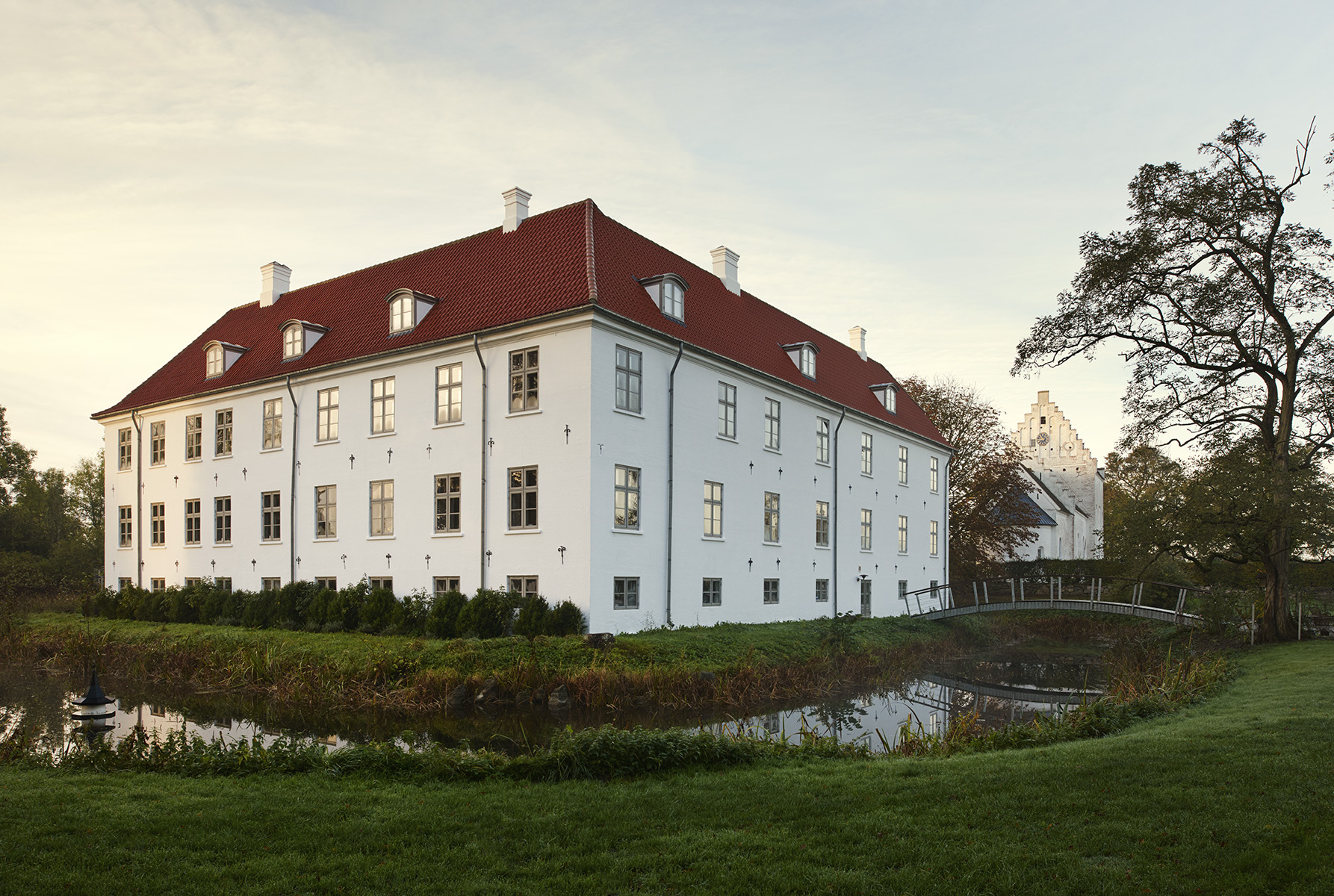 Beautifully appointed with sumptuous fixtures and quaint detailing, Hellerup Manor House meshes both a traditional and midcentury modern aesthetic; it is on the one hand cozy and homely, on the other light and airy. Furnishings and fittings set against varied backdrops, placed in nooks and crannies or under eaves imbue the home with emotion, personality and presence.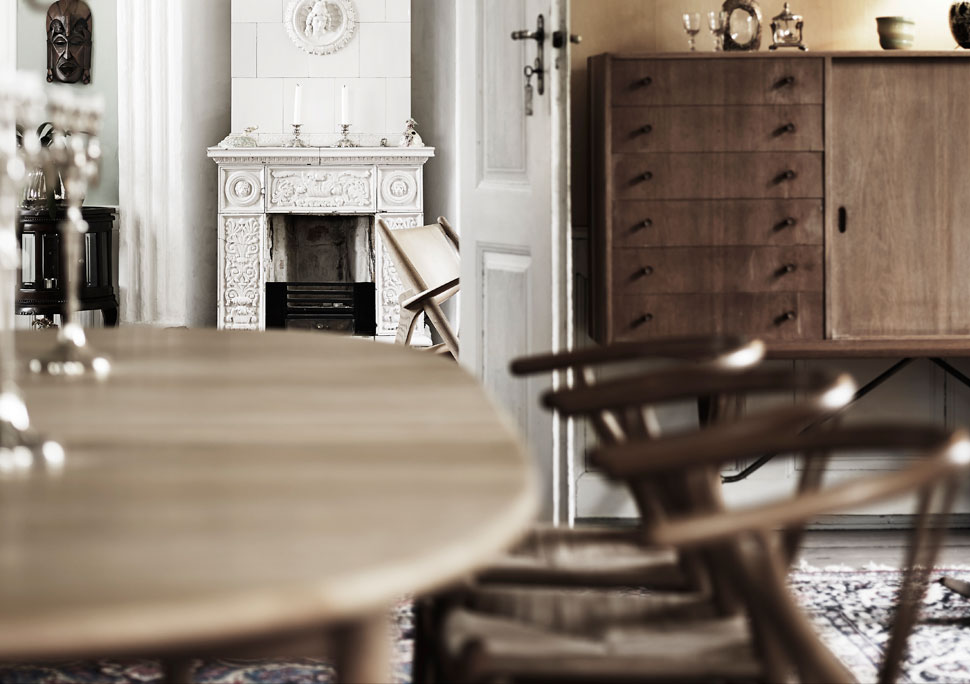 This image features the prototype of a cabinet designed by Hans J. Wegner.
The historical abode is fittingly replete with many of the furnishings produced by Carl Hansen & Søn and has the appearance of a quintessential, lived-in Carl Hansen showplace. Indeed the large attic was renovated in 2014 and now acts as a showroom and additional living space. The attic's angled roof helps confer a sense of intimacy, and the wide oak planks from Danish company Dinesen add warmth, depth and character.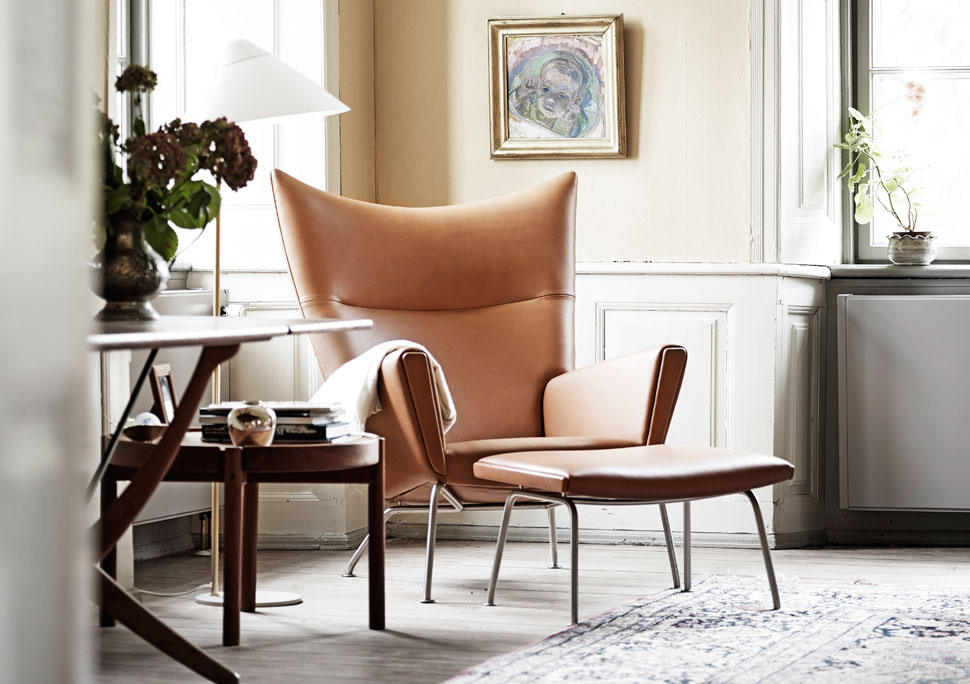 Wegner's Wing Chair and Footrest in a cozy corner.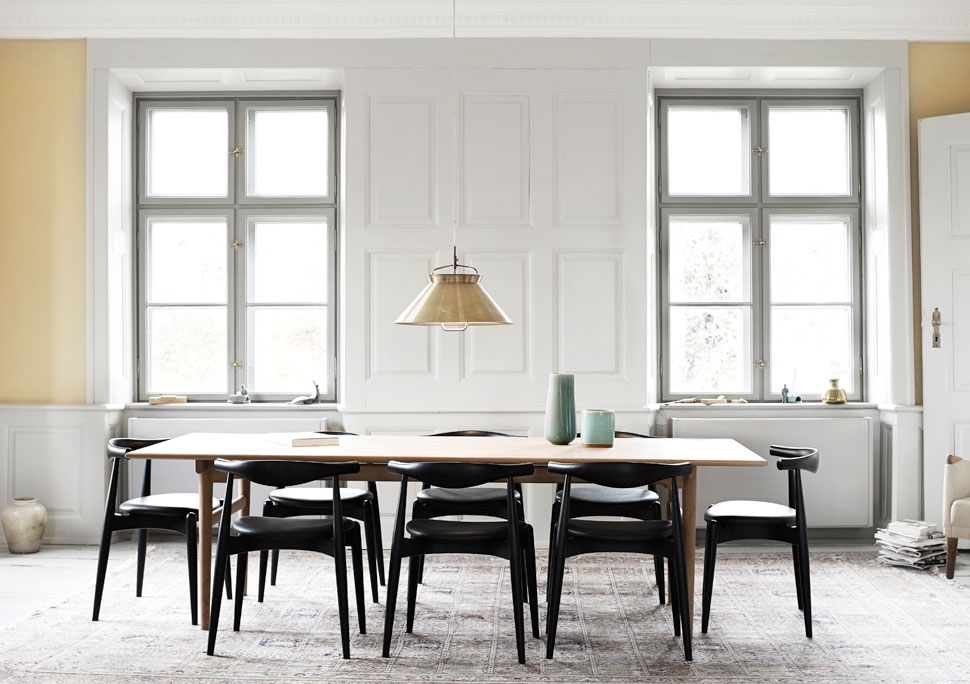 Wegner's Elbow Chairs surround a dining table.
A Showcase of Wegner's Masterpieces
The larger part of Carl Hansen & Søn's portfolio comprises many of Hans J. Wegner's furniture designs (the collaboration between Wegner and Hansen began in the late 1940s), alongside works by other designers, both old and new. Hellerup Manor House is home to numerous pieces designed by Wegner's expert hand, including prototypes and samples that he developed jointly with Holger Hansen, Knud Erik Hansen's father. In addition, there are works by Kaare Klint, Mogens Koch, Mogens Lassen, Fritz Henningsen and Ole Wancher, among others. Adding to the home's charm and appeal, Knud Erik has also mixed in antiques alongside treasured mementoes that he collected during several years spent in South Africa and Asia.
The attic: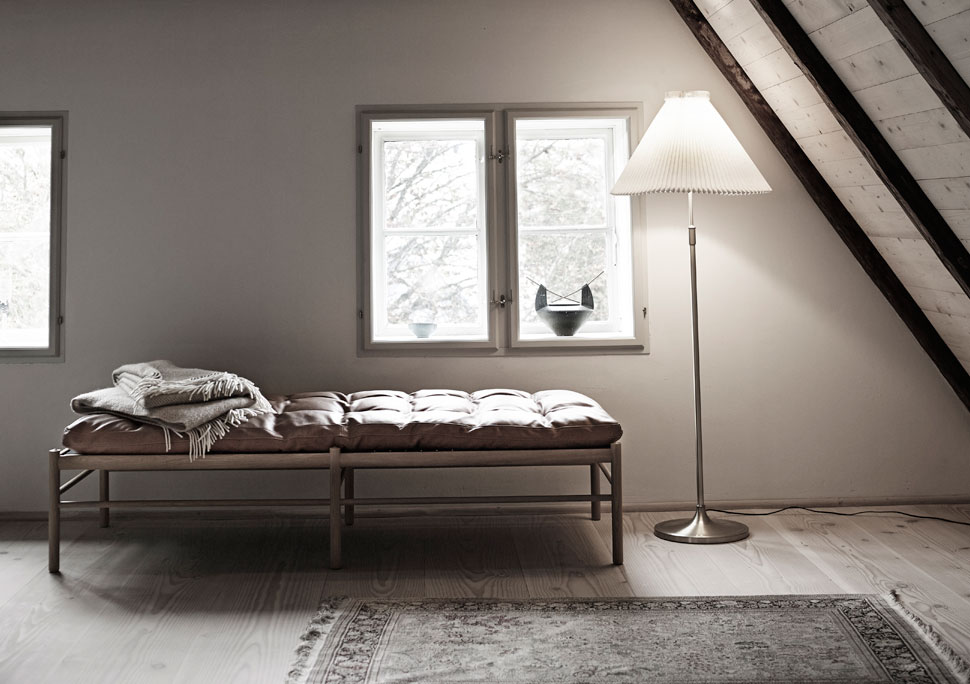 Ole Wanscher's OW150 daybed.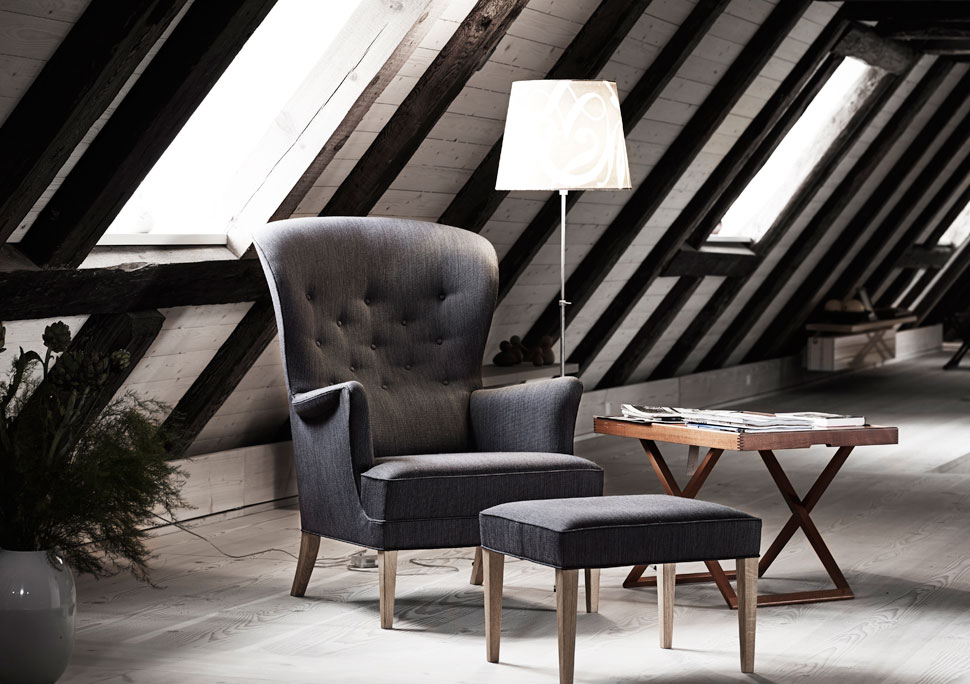 Frits Henningsen's Heritage Chair and Stool.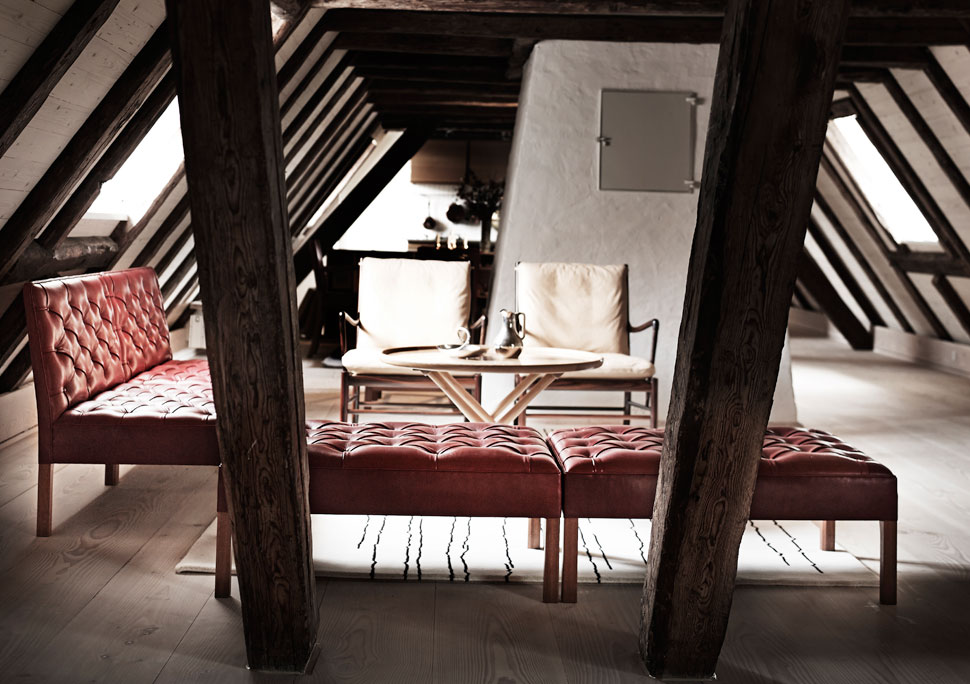 Kaare Klint's Addition sofa with and without backs / Ole Wanscher's Colonial Chairs (rear).
Described as "a gutsy, jovial tour de force" (Monocle, September 2014, Issue 76), Knud Erik Hansen's accumulated business acumen has helped turn around the fortunes of Carl Hansen & Søn, ensuring the prestigious family-run Danish institution remains independent, profitable and true to its Danish roots. Moreover, Knud Erik's home is a truly resplendent dwelling place, the embodiment of a man who places great value on his company's legacy and Denmark's enviable design heritage. It is doubtless a captivating, homey and much-loved place of residence.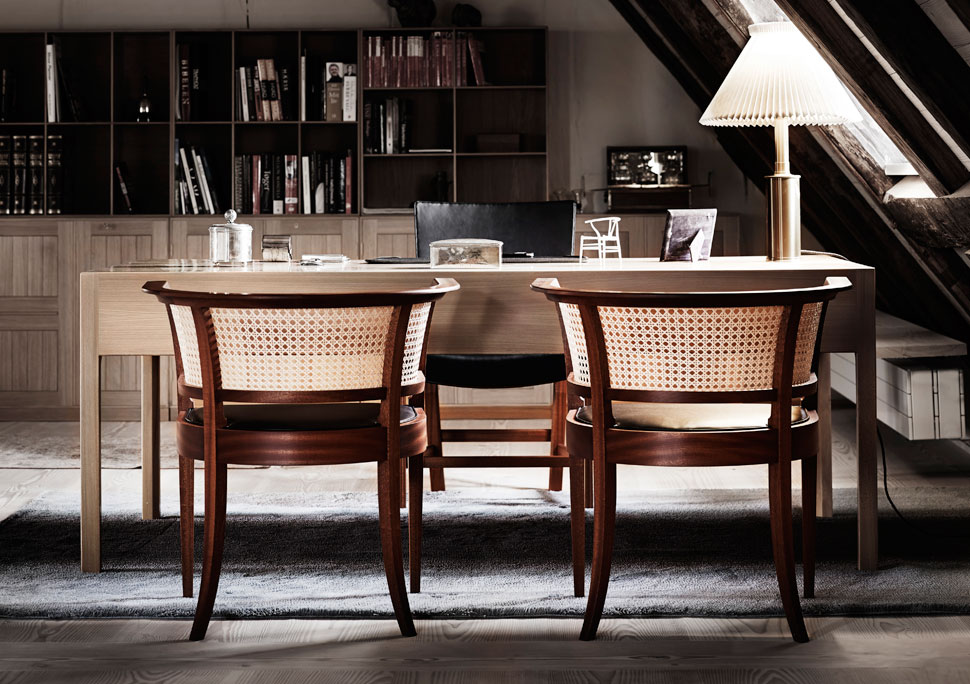 Kaare Klint's Faaborg Chairs.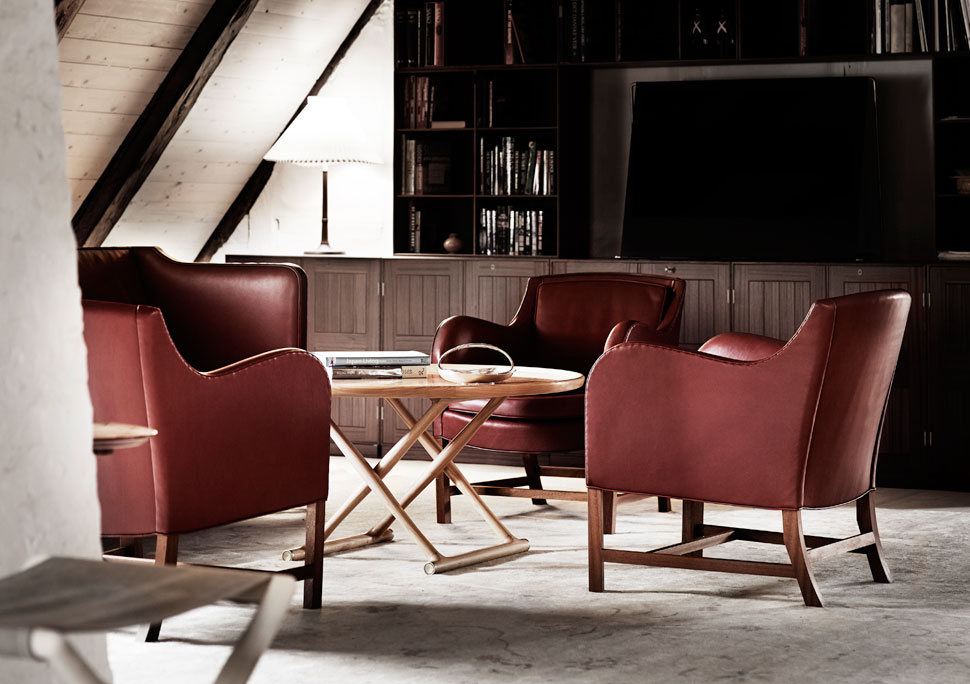 Kaare Klint's Easy Chairs.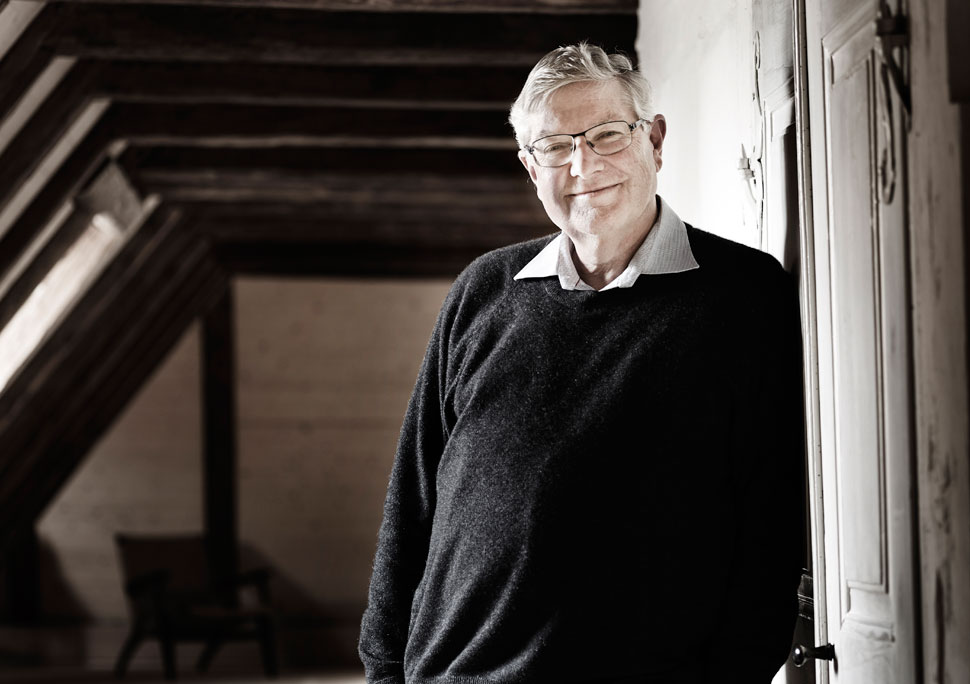 Knud Erik Hansen.
All photos by Mikkel Adsbøl via Carl Hansen & Søn case studies.
Bibliography:
Carl Hansen & Søn: Hellerup Manor House.
The Monocle Guide to Cosy Homes is published by Gestalten.