Denmark's standing as a design nation, with its rich and proud heritage, is both resolute and deserved. This small Nordic country has a number of big design hitters: companies with a visible presence on a global stage. Yet there are many Danish design brands hiding their light under a bushel, recognized by those in the know and much less so by a wider audience. This article highlights nine such Danish brands.
Brdr. Krüger
Since 1886, Brdr. Krüger has been involved in crafting and making timeless design objects. From Hans Bølling's modernist Tray Table to Kay Bojesen's classic wooden monkey, each design is lovingly made in Denmark at the company's family-owned workshop. In a world where change is often excessive and inevitable, Brdr. Krüger has cleverly kept pace without sacrificing its inherent values and a genuine pride in wood craftsmanship. As an example, the Lune Lamp by young Norwegian designer Sverre Uhnger is a contemporary design that carefully meshes tradition with modern technology.
Tray Table.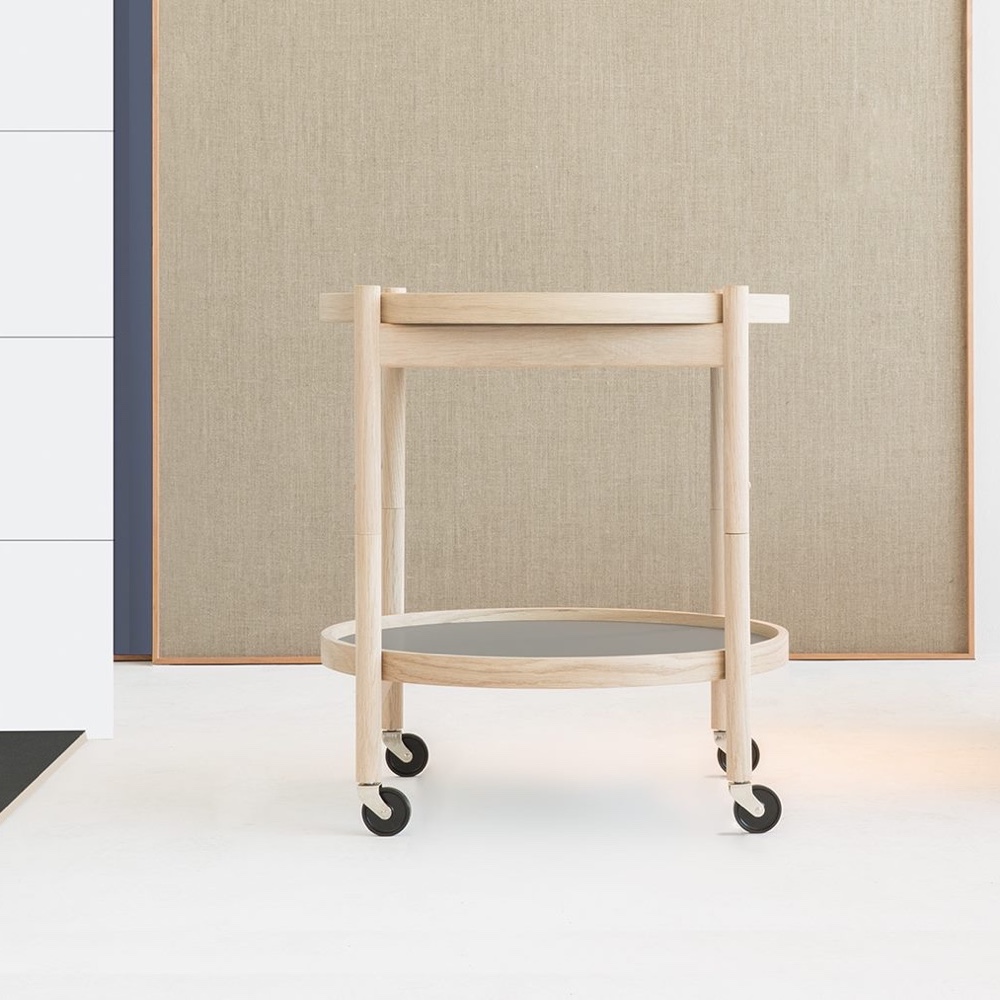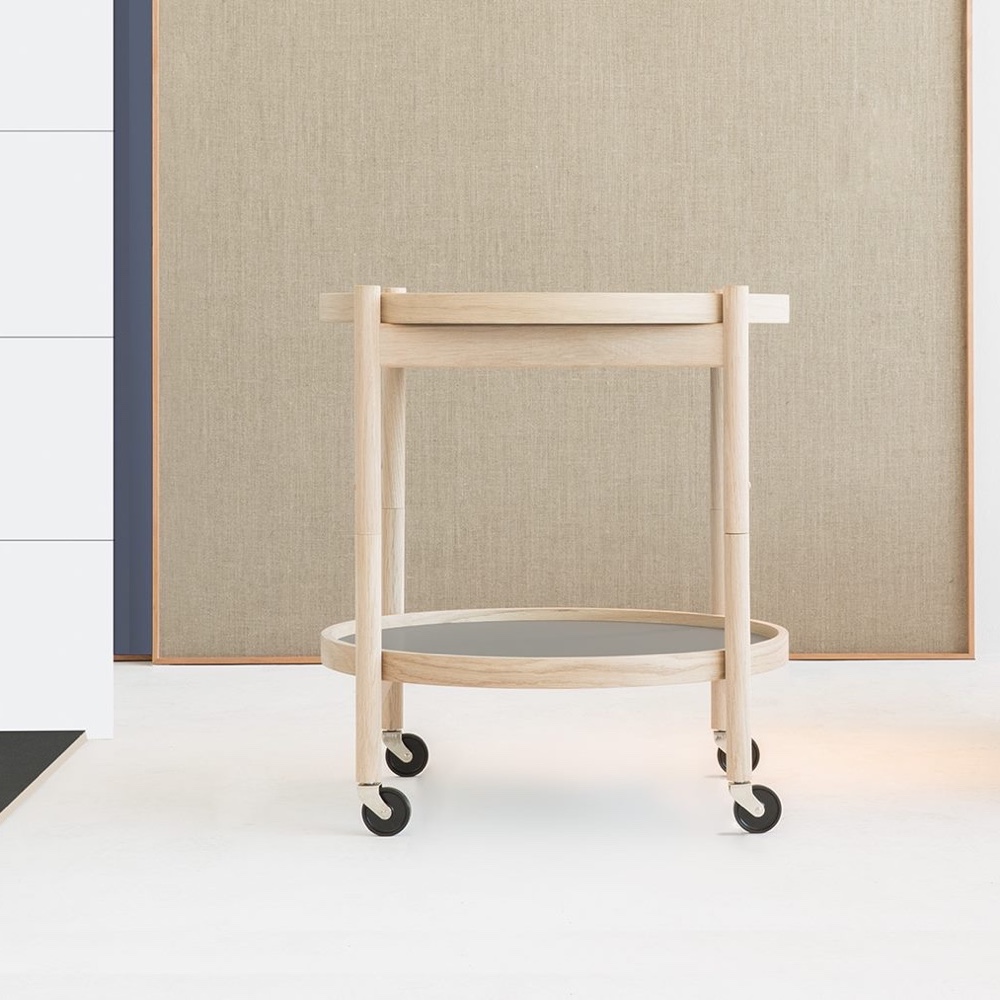 Wooden Monkey.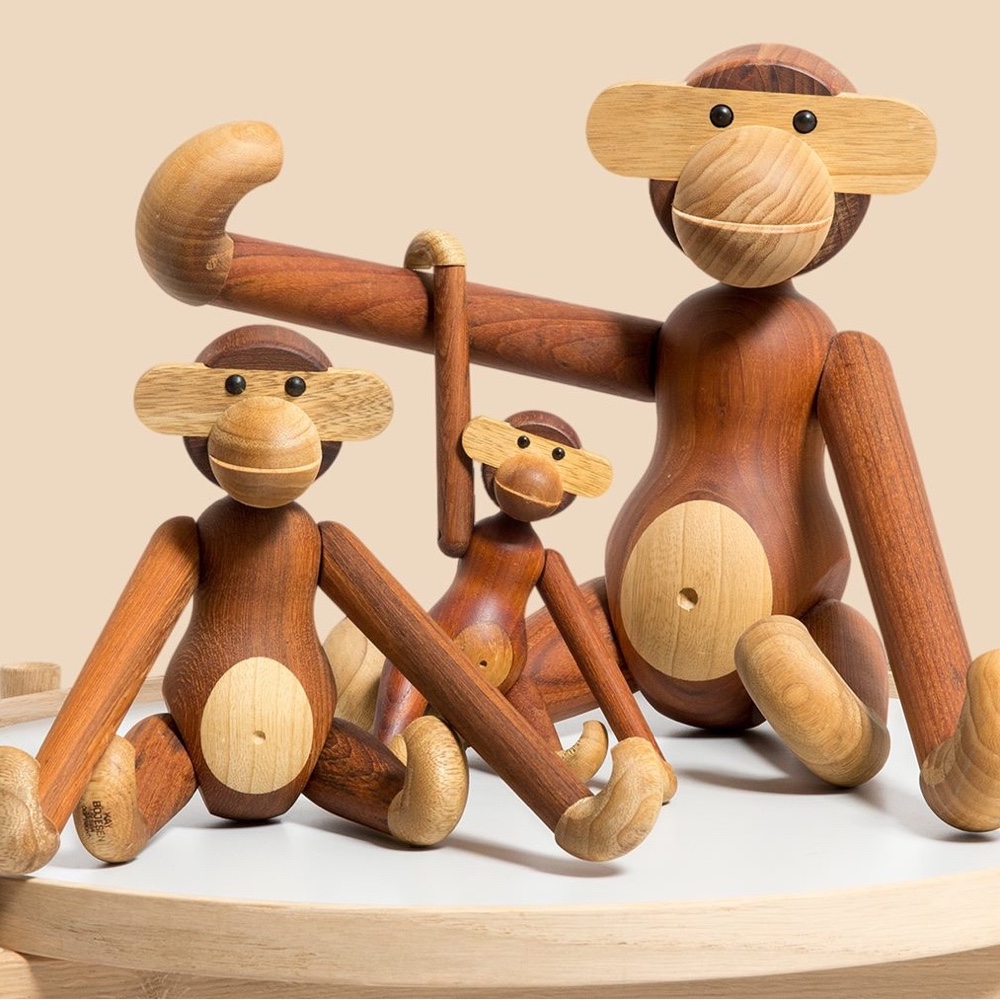 Lune Lamp.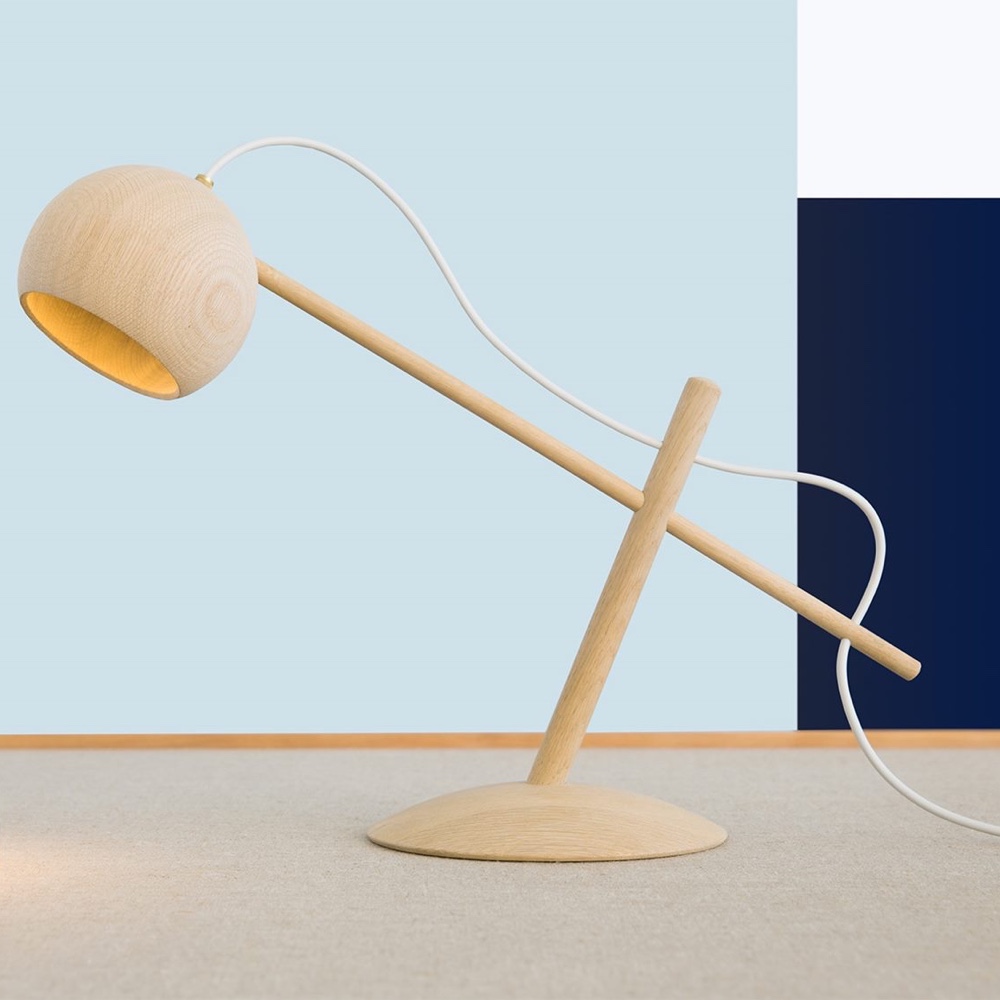 Images © Brdr. Krüger.
Dinesen
Dinesen is a family-owned Danish company whose passion for wood in creating supremely handsome flooring and wall cladding is unsurpassed. Working with raw wood since 1898, five generations of the Dinesen family have overseen the unique and personal development of this now established heritage brand. Dinesen offers a choice of two species of wood: Douglas fir and oak. Both are harvested by experienced foresters in Germany's Black Forest.
GrandDouglas, Classic.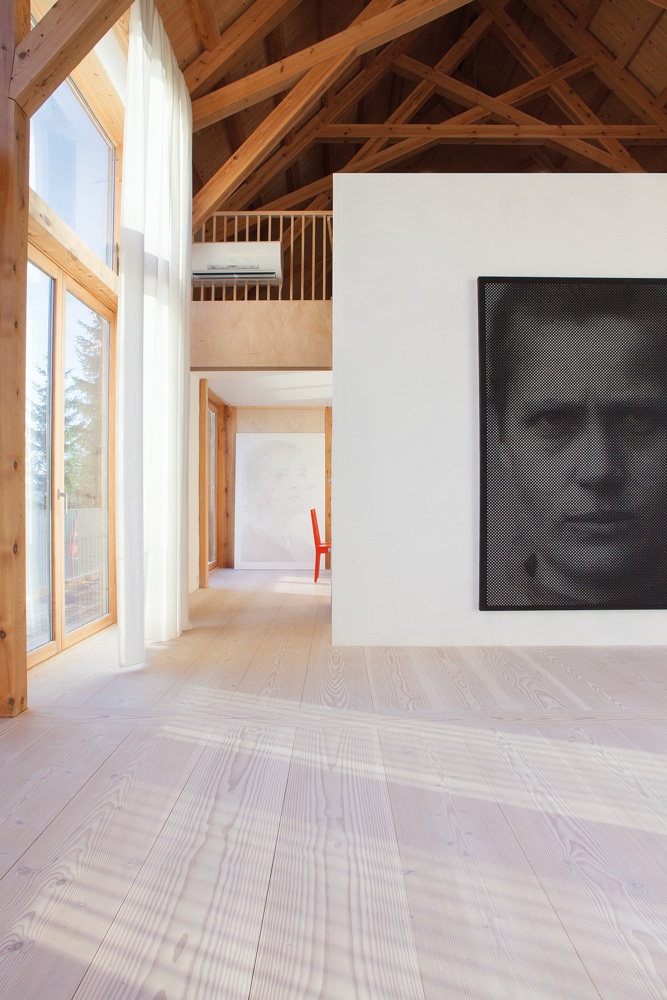 HeartOak.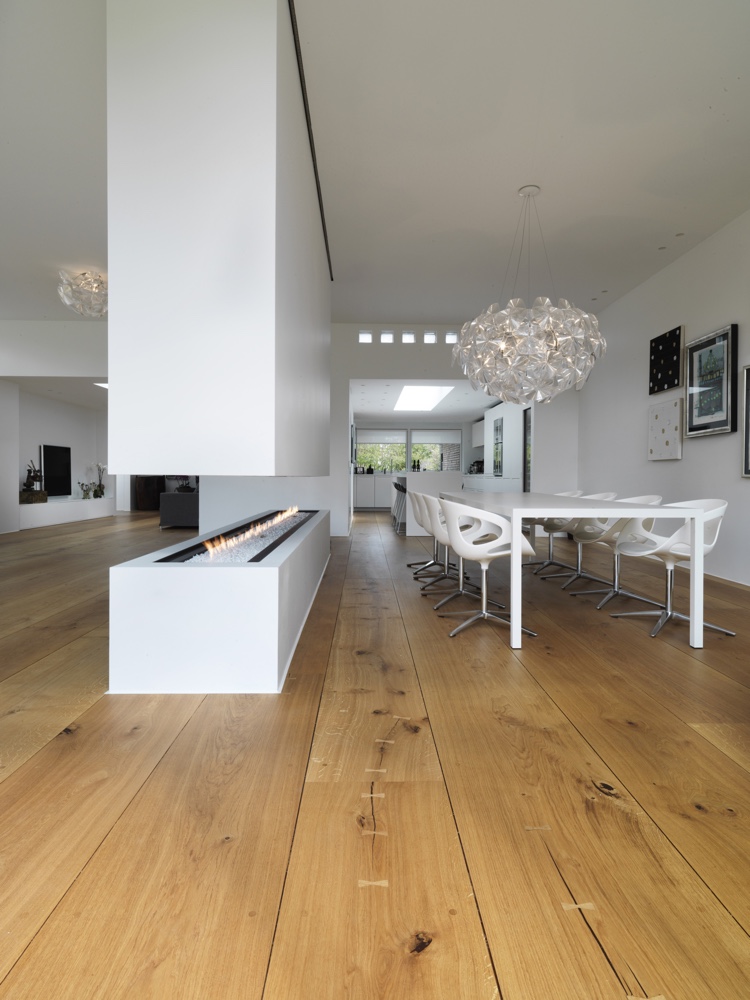 Images © Dinesen.
Karakter
A newly established Danish "lifestyle brand" (as an aside, companies would do well to steer clear of such spurious tags), Karakter collaborates with designers that it believes are potential stars of the future. Innovative design, craft, function and beauty are each vital components in the work chosen by Karakter. Moreover, its designer pool is not limited to Denmark, but rather extends across Europe and includes a design studio in South Africa. Despite its relative new kid on the block status, Karakter's confidence shines in its choice design portfolio. The well-executed Porcelain table by Laura Straßer and the quirky Awkward light by Anatomy Design are two apt examples.
Porcelain table.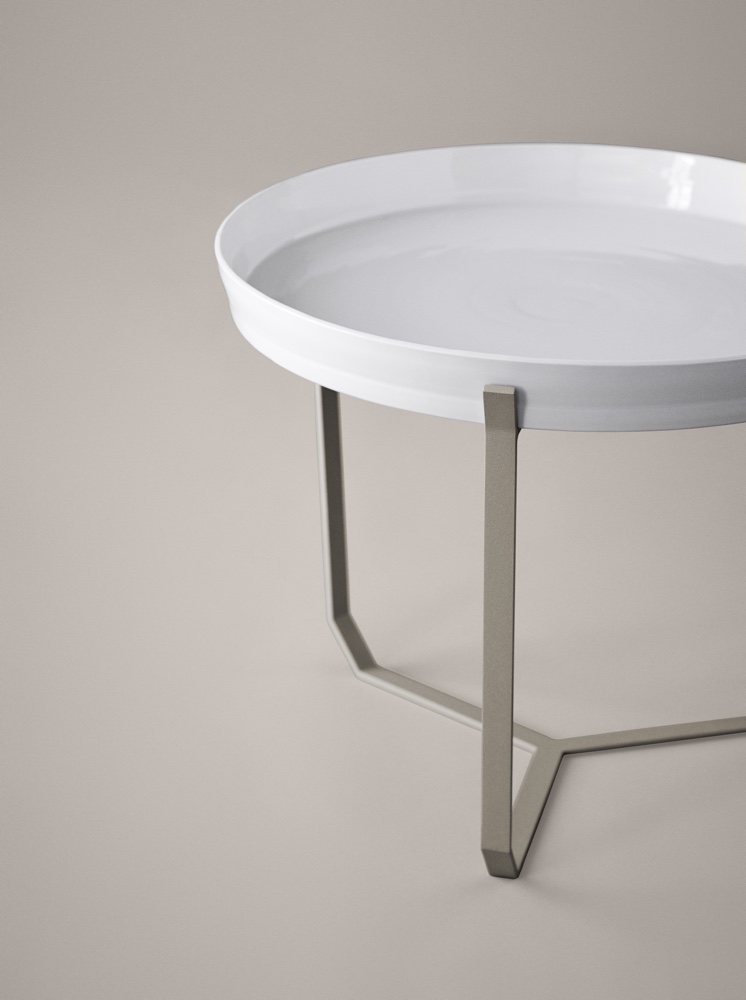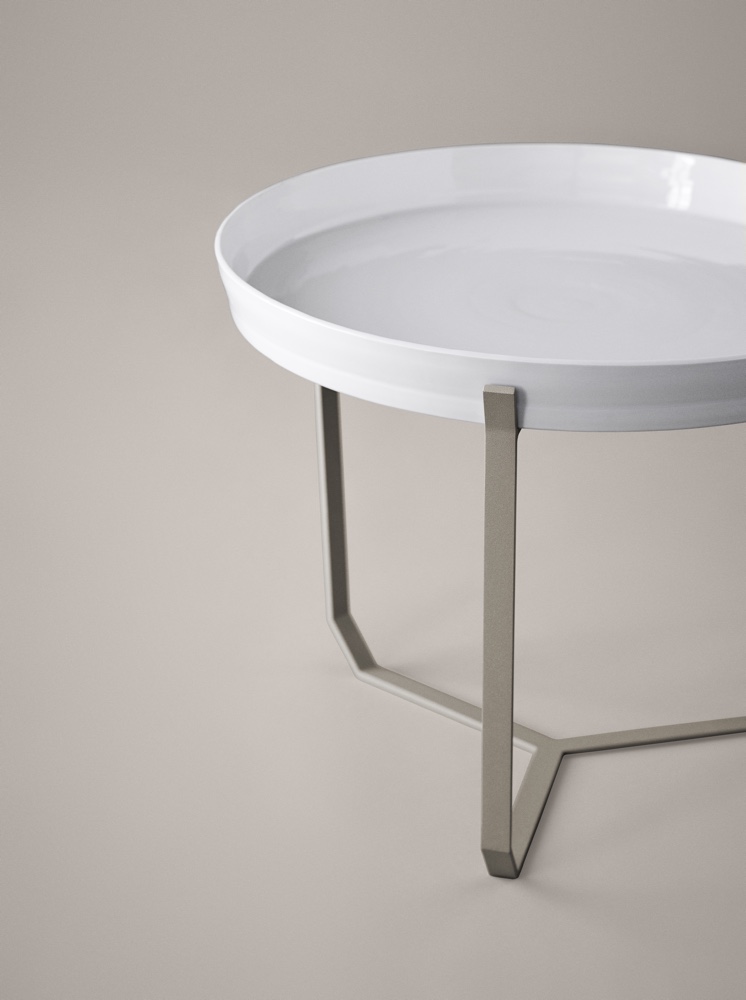 Awkward light.
Images © Karakter Copenhagen.
&tradition
Copenhagen-based &tradition is a Danish design venture with a firm grasp on aesthetic value, heritage and innovation. Established in 2010, &tradition works with designers across a range of genres and has a portfolio of furnishings and lighting that spans from the 1930s to the present day. In common with many Danish manufacturers, &tradition is keen to test the limits of materials, meshing time-honored craftsmanship with modern manufacturing techniques. At &tradition, works by celebrated old masters sit side by side with various contemporary designers.
Milk Table Lamp by Norm.Architects.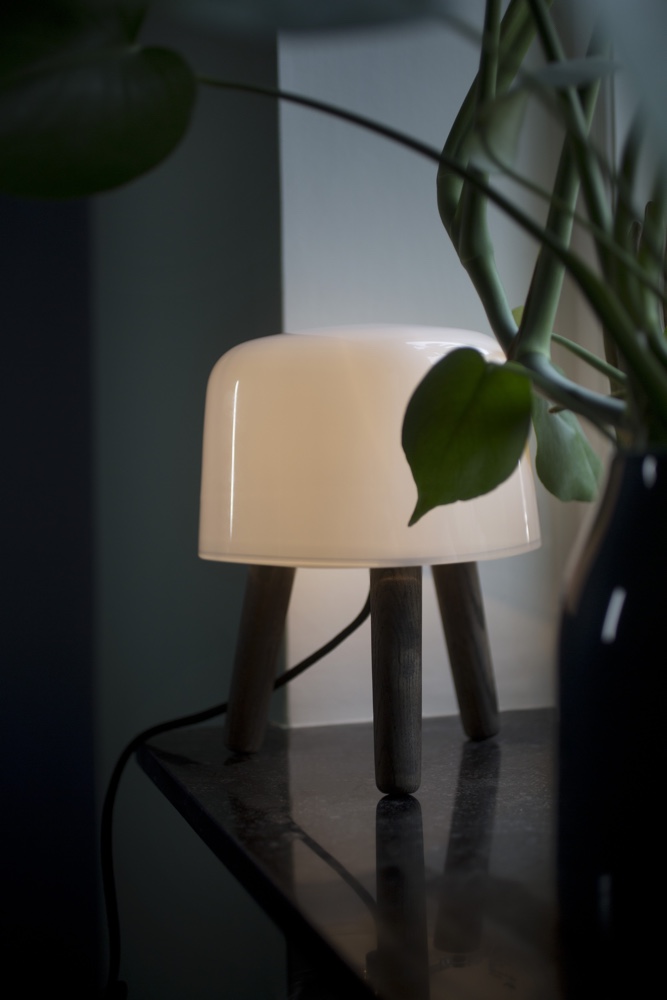 Fly Chair by Space Copenhagen.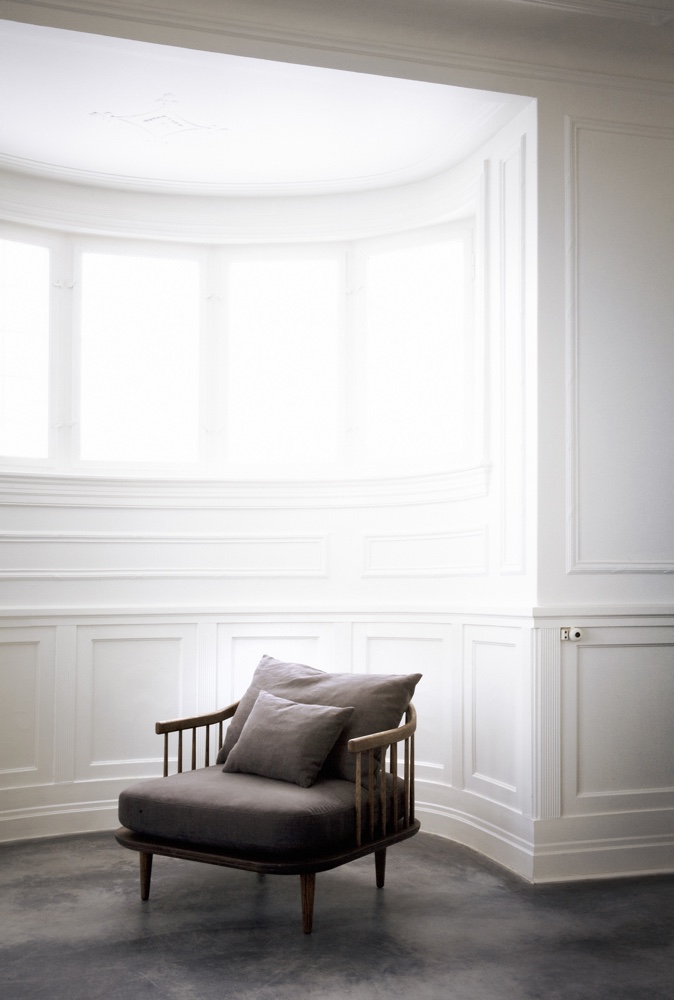 Catch Chair by Jaime Hayon & Mayor Sofa by Arne Jacobsen/Flemming Lassen.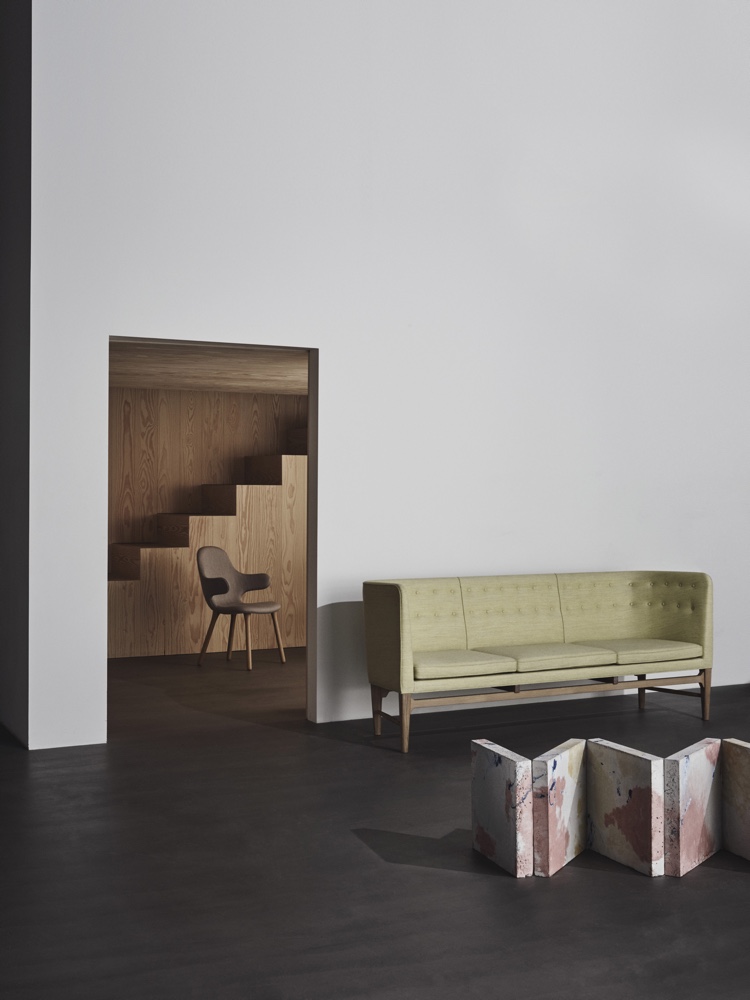 Images © andtradition.
Kvadrat
A leading European manufacturer of design textiles, Kvadrat has been supplying its fabrics to architects, designers and artists since 1968. This Danish company has worked with a wealth of designers, from 'Queen of Danish Design' Nanna Ditzel to Patricia Urquiola and Paul Smith.
Upholstery fabrics Grid 1+2 designed by Patricia Urquiola for Kvadrat.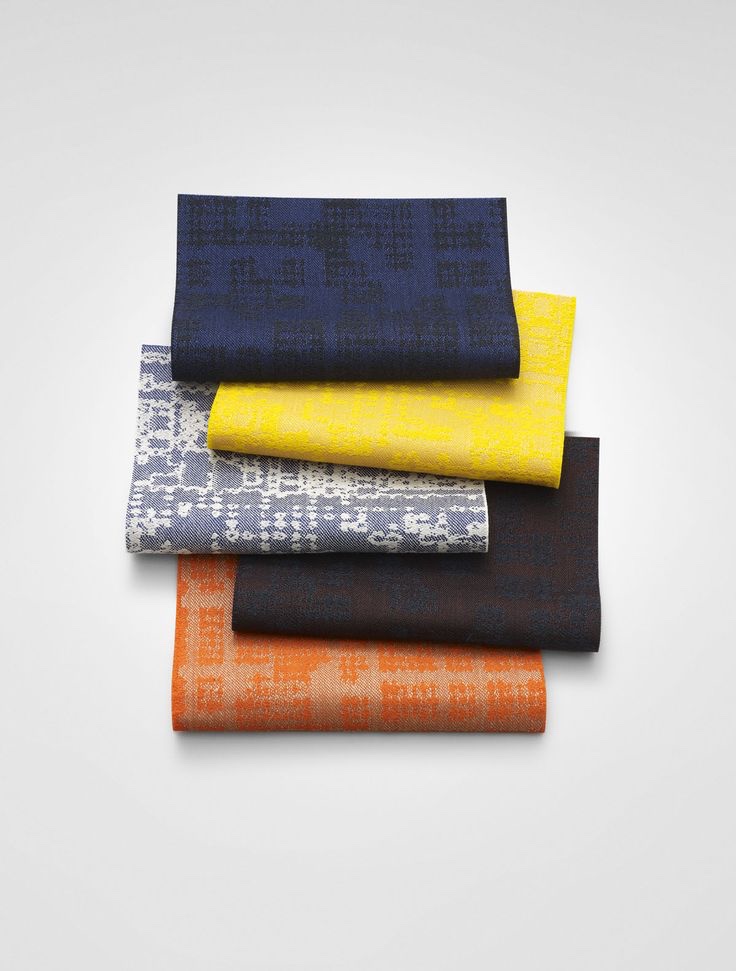 Image by Kvadrat via Pinterest.
Hallingdal 65 originally designed in 1965 by Nanna Ditzel.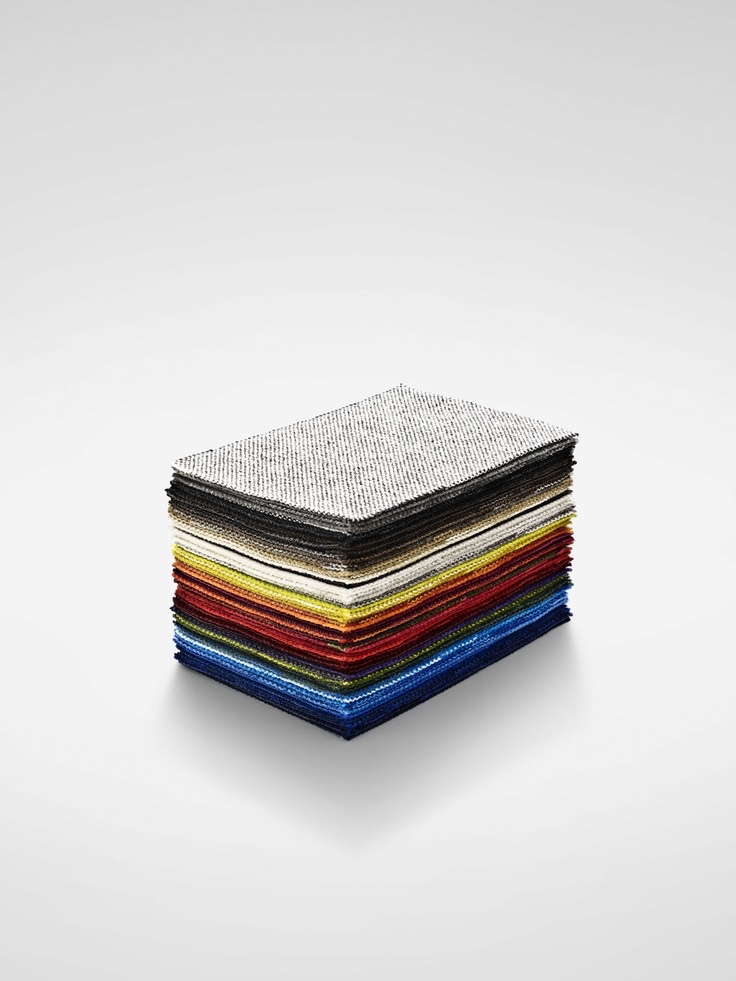 Image by Kvadrat via Pinterest.
Menu
Menu, a Danish design company that was founded in 1976, remains fresh-faced and rather jovial in its approach to design. Working with a range of designers, Menu is keen to ensure its products are both aesthetically pleasing and functional. Designs are carefully considered and never ostentatious or overwrought. Forms are simple, clever and quintessentially Scandinavian.
Turning Table designed by Theresa Arns.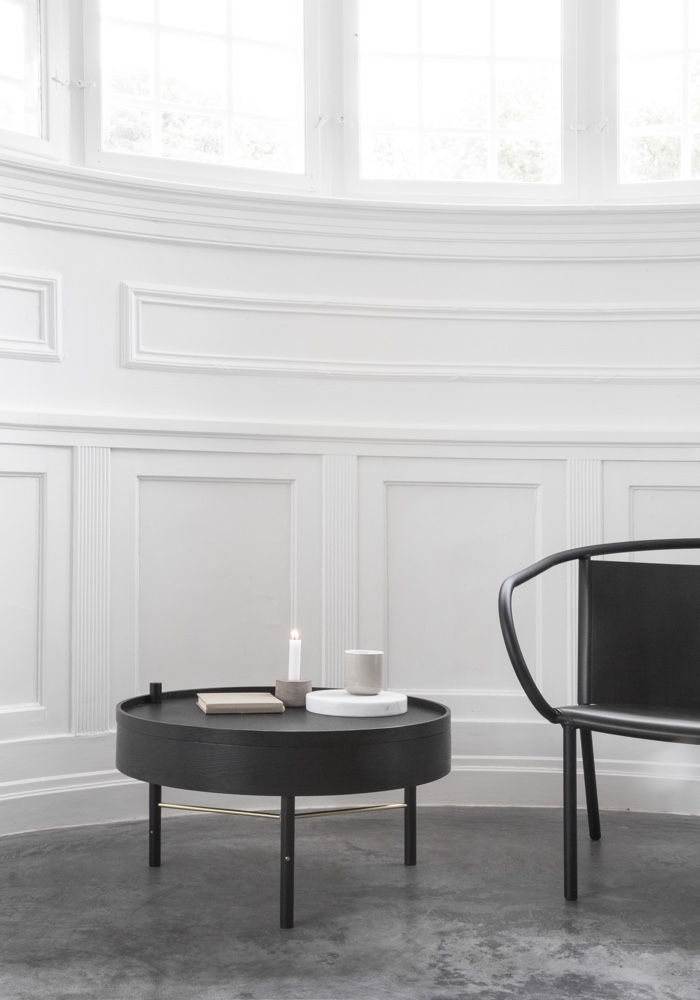 JWDA Concrete Lamp designed by Jonas Wagnell.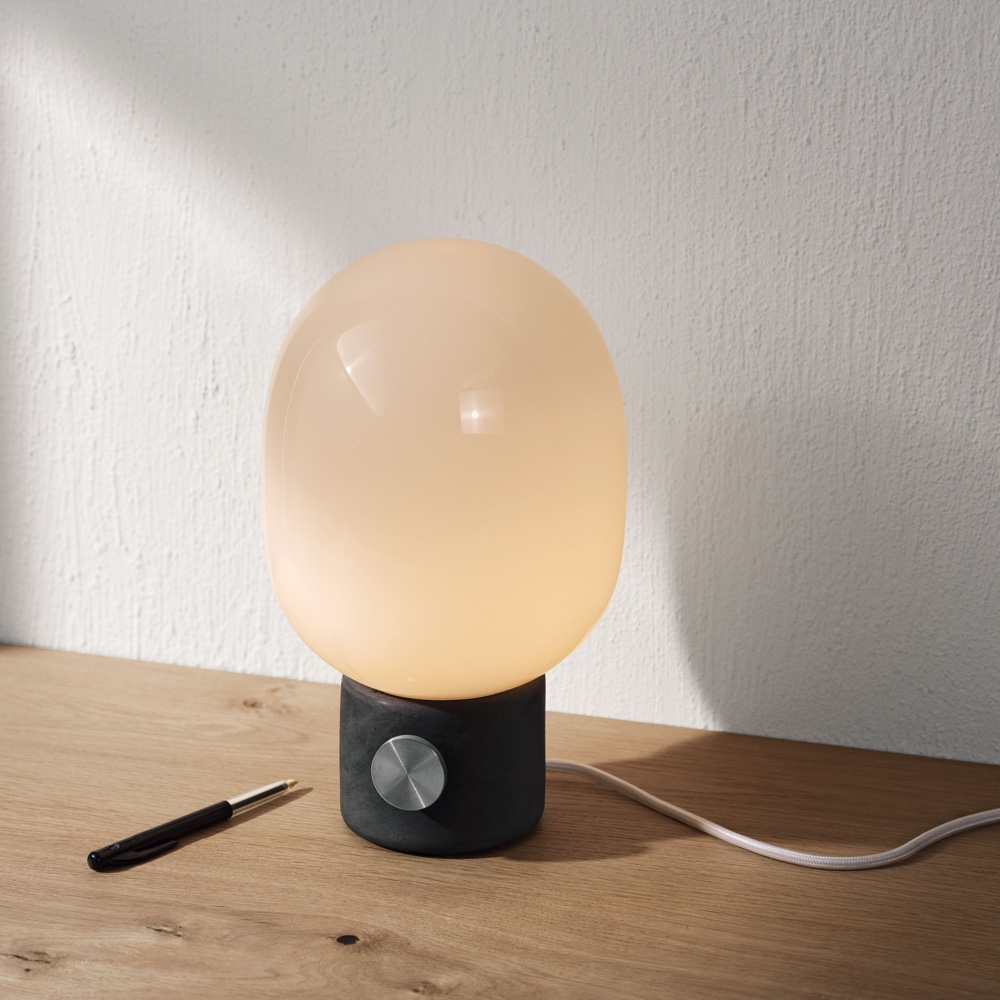 Afteroom Coat Hanger designed by Anteroom.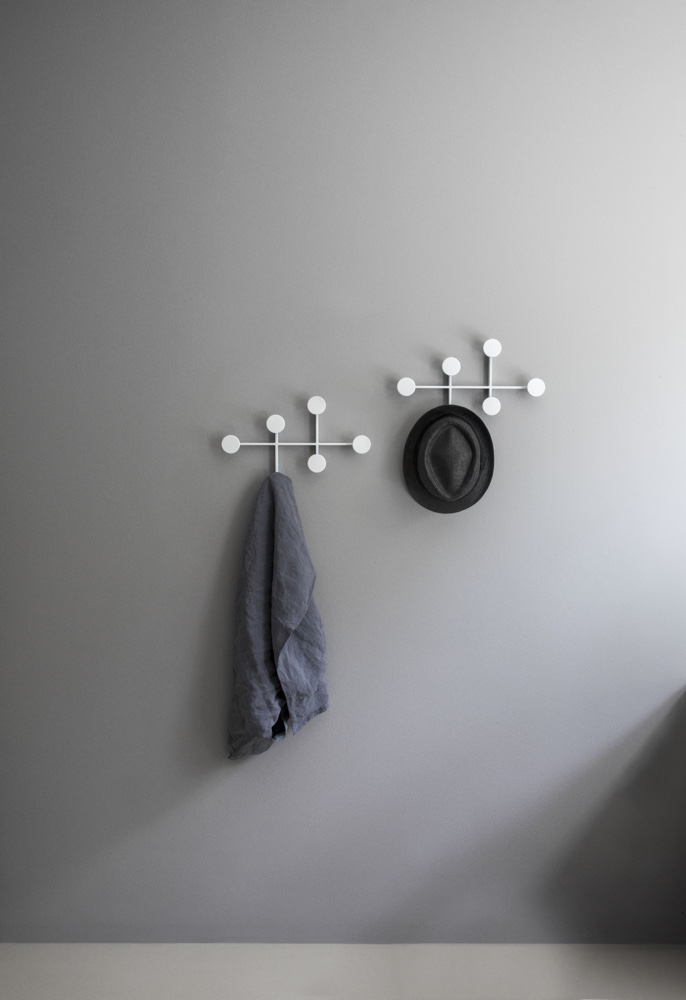 Images © Menu.
Frama
Housed in the former home of St. Pauls Pharmacy (established in the 1800s) in Copenhagen's historic Nyboder neighborhood, Frama links past with present when thinking about and framing design: theirs is a dialogue between classic and contemporary approaches. Frama's collection is a study in solid materials with natural finishes and simple geometry.
Adam Stool by Toke Lauridsen at 'Sliders' restaurant in Copenhagen (a cool space that this writer was able to visit recently).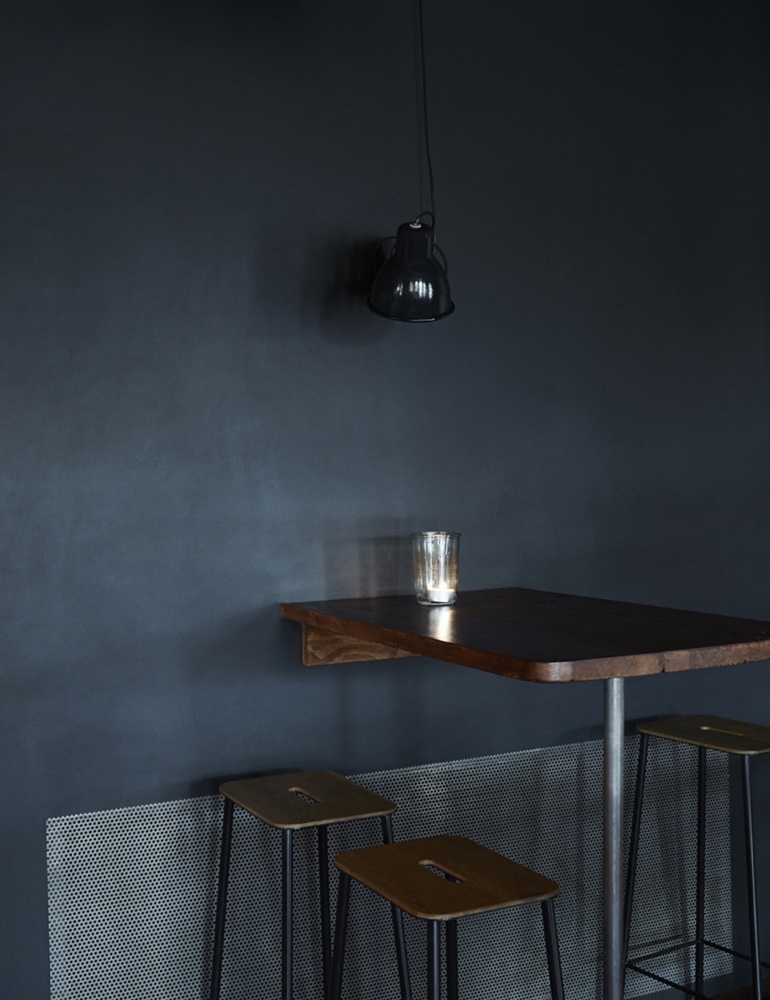 Photo by Claus Troelsgaard.
Shelf by Frama Studio.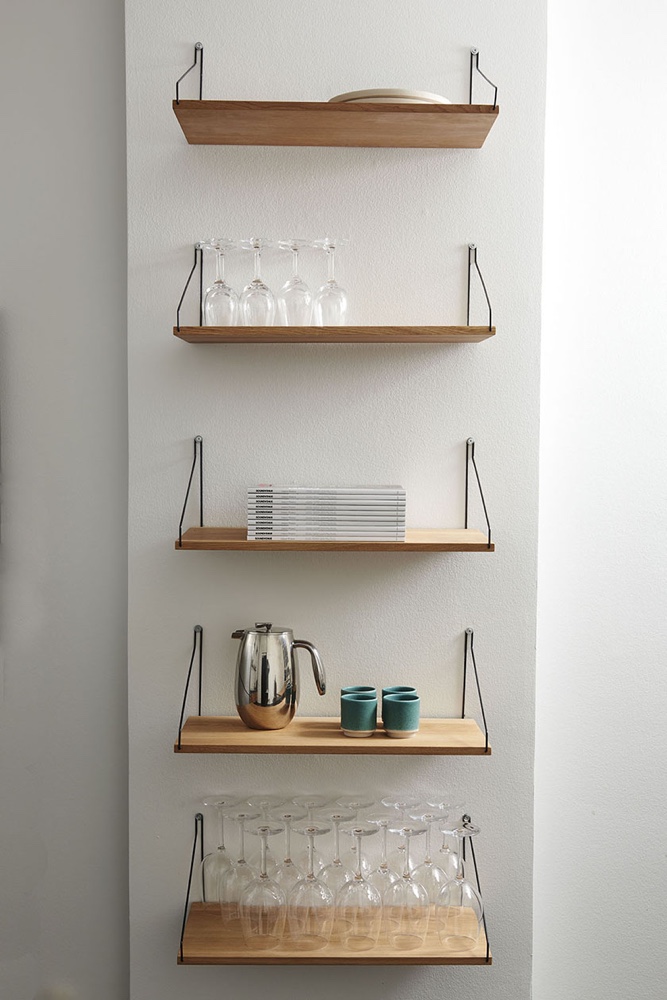 Images © Frama.
Skagerak
Skagerak, a Danish family-run company, was founded in 1976/77 with an original focus on flooring and staircases. Offering designs that are honest, aesthetic and considerate towards the environment, Skagerak places a firm emphasis on craftsmanship, pleasure, warmth and purity. Moreover, it is concerned with matters of longevity and sustainability in design.
Georg Console Table and Stool designed by Christina Liljenberg Halstrøm.
Nomad 110 designed by VE2.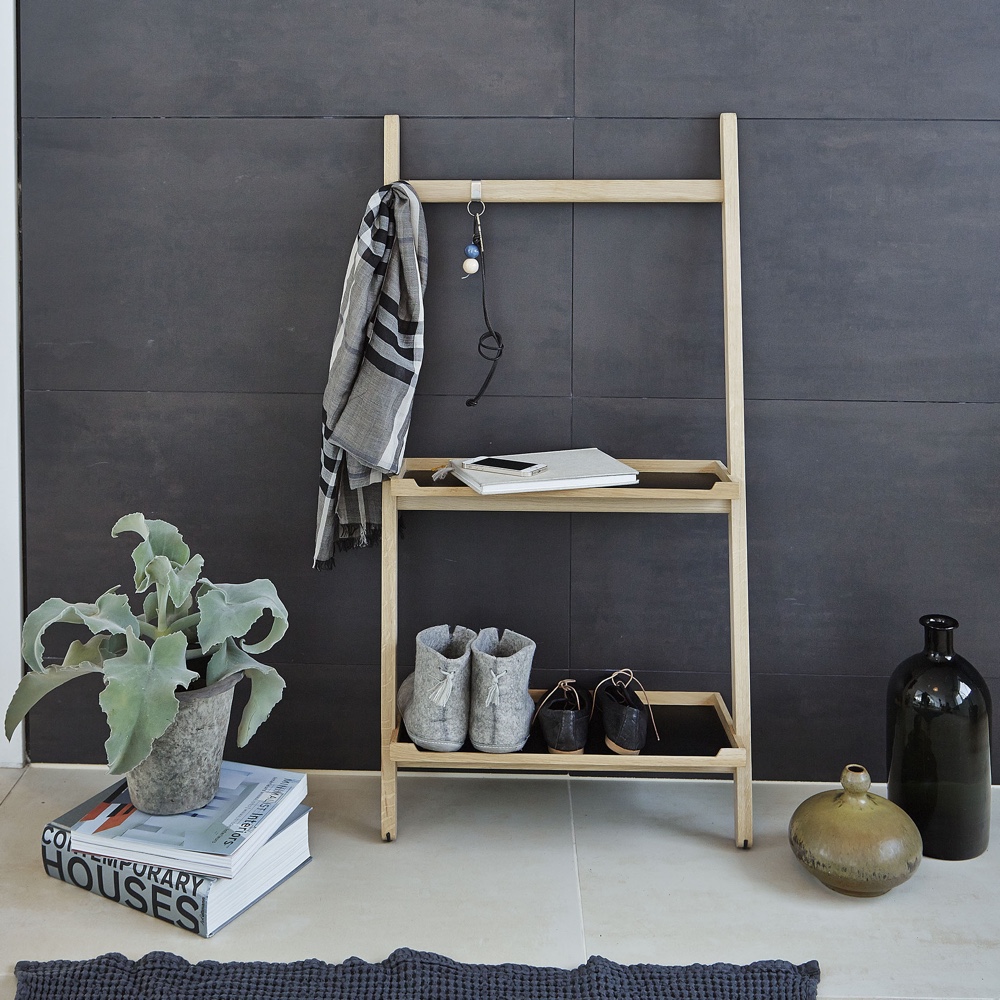 Images © Skagerak.
Architectmade
Danish company Architectmade has a predilection for reintroducing rare and classic design objects created by some of Denmark's most beloved architects. Combing archives, drawings and museums, this exceptional company tends to find motivation in forms that are typically aesthetic, meticulous and worldly in composition and character. Architectmade crafts every object with a heartfelt passion, striving in its vision to "[reflect] the individual values, beliefs and ways of life of some of the greatest Danish architects of our time." (Source)
Turning Tray designed by Finn Juhl in 1956.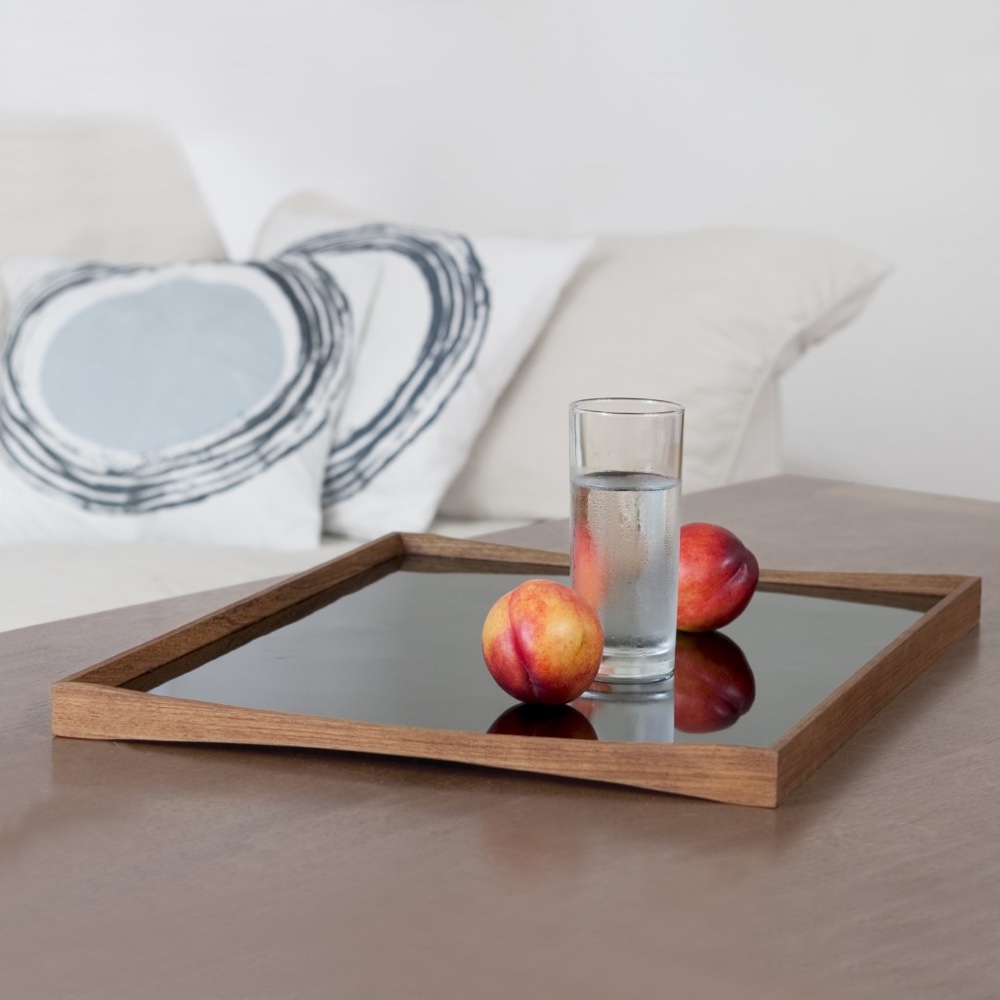 BIRD family designed by Kristian Vedel in 1959.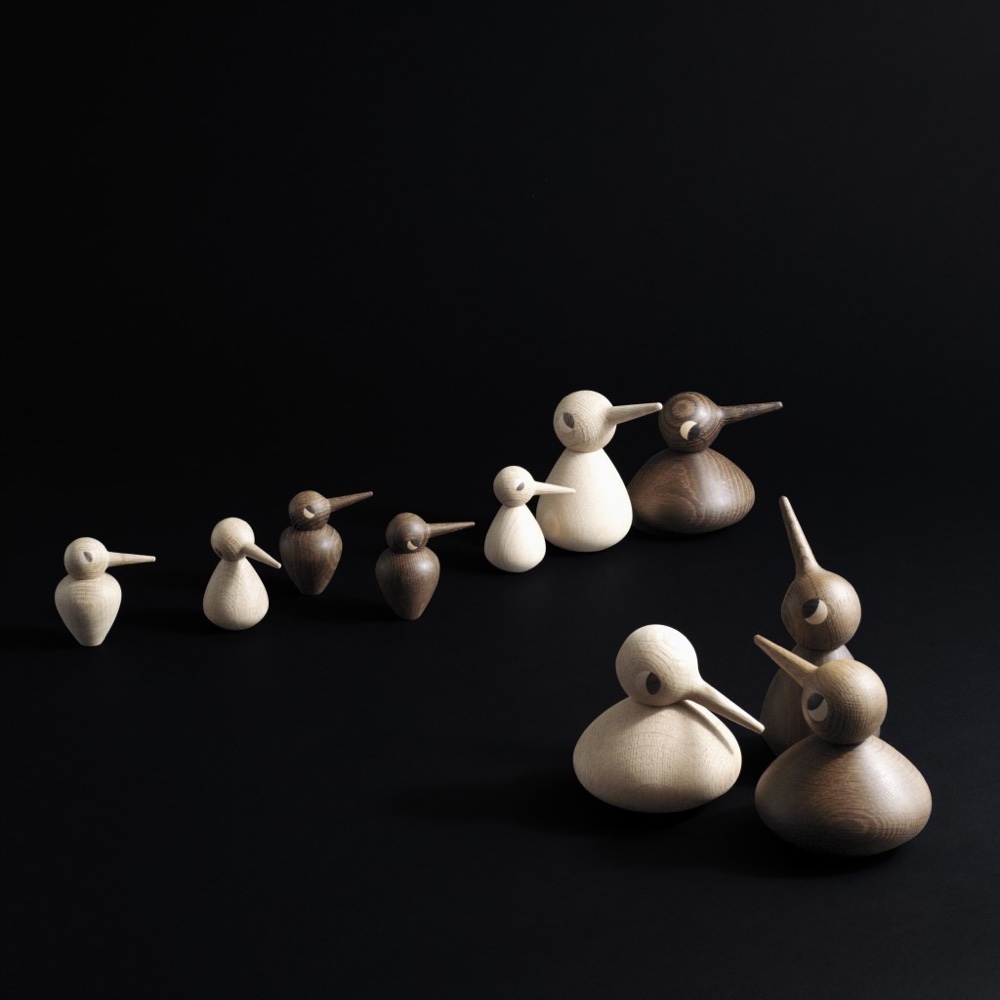 Images © Architectmade.