Raise your hand if you have a hard time picking out gifts for the man in your life! Whether it's a father who already has everything or a husband who doesn't like trinkets, these loved ones can be a challenge to shop for when birthdays and holidays roll around. With Christmas on the horizon, we're taking some time today to round up a collection of shaving mirrors that are as functional as they are stylish. The perfect useful gift for your loved one, a shaving mirror can also double as a make-up mirror, so this treasure can be for her as well as for him. Many of the mirrors below are magnified for the clearest view possible while grooming. Read on for a range of options…
Round Wall-Mounted Shaving Mirrors
We begin with round mirrors that attach to the wall, as this is one of today's top shaving mirror options. Below we see the Round LED Wall Mirror by American Imaginations, available through Wayfair. With a chrome finish and a 360-degree swivel, it's both functional and stylish. Plus, LED lighting adds convenience, and there's even a dimmer so you can adjust the light level as needed: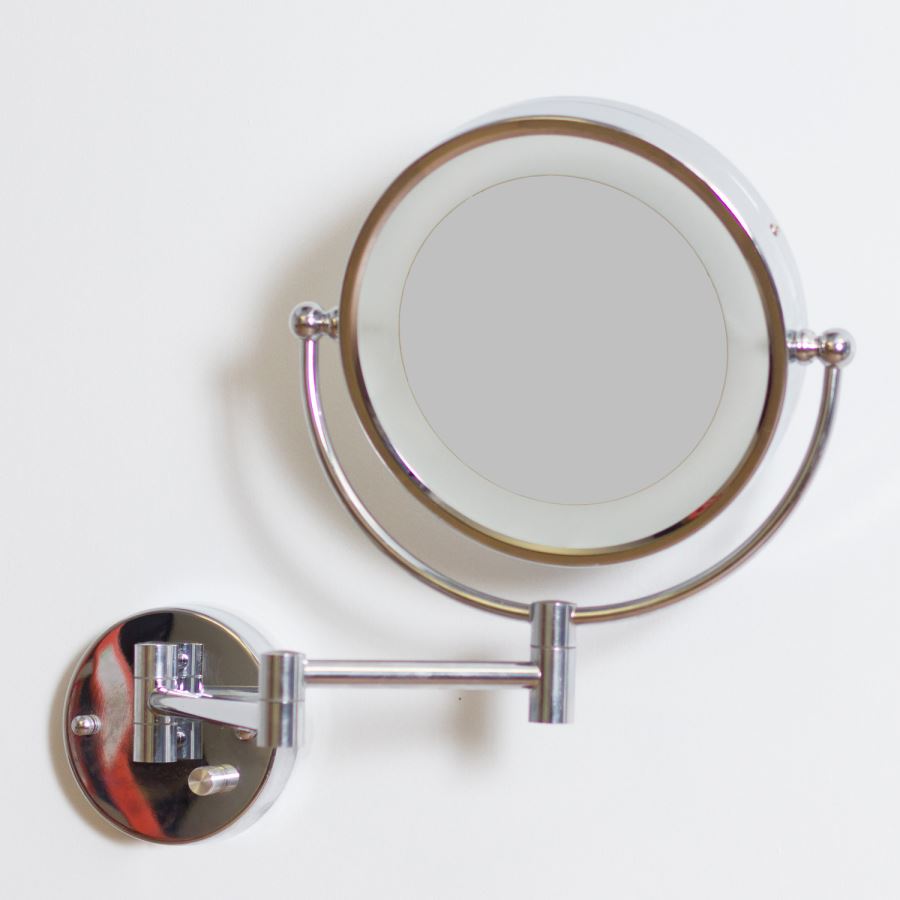 Also available through Wayfair is this Bath Boutique Mirror by Better Living Products. It's an affordable find that features an extended arm, flexible joints for rotation and swiveling, and a double-sided mirror setup. Chrome-plated steel is the material of choice: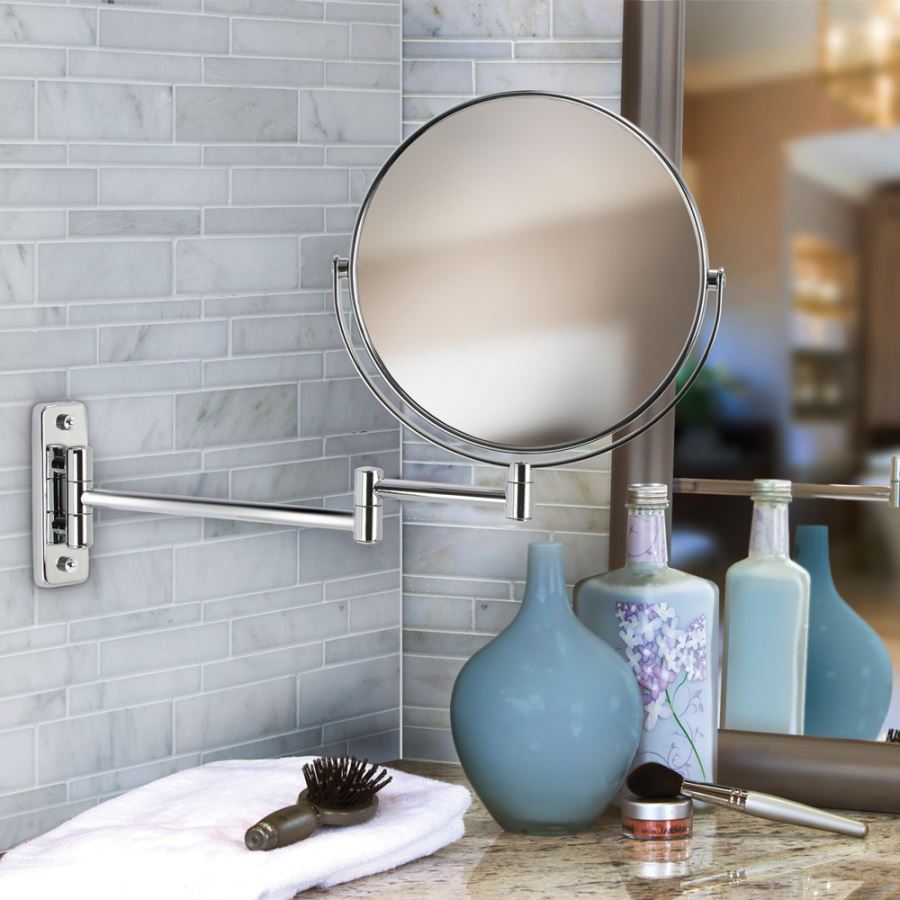 For a shaving mirror with a bronze finish, check out this double-sided LED-lighted selection from Zadro, which features an arm that can extend up to 12 inches. [via Amazon.com]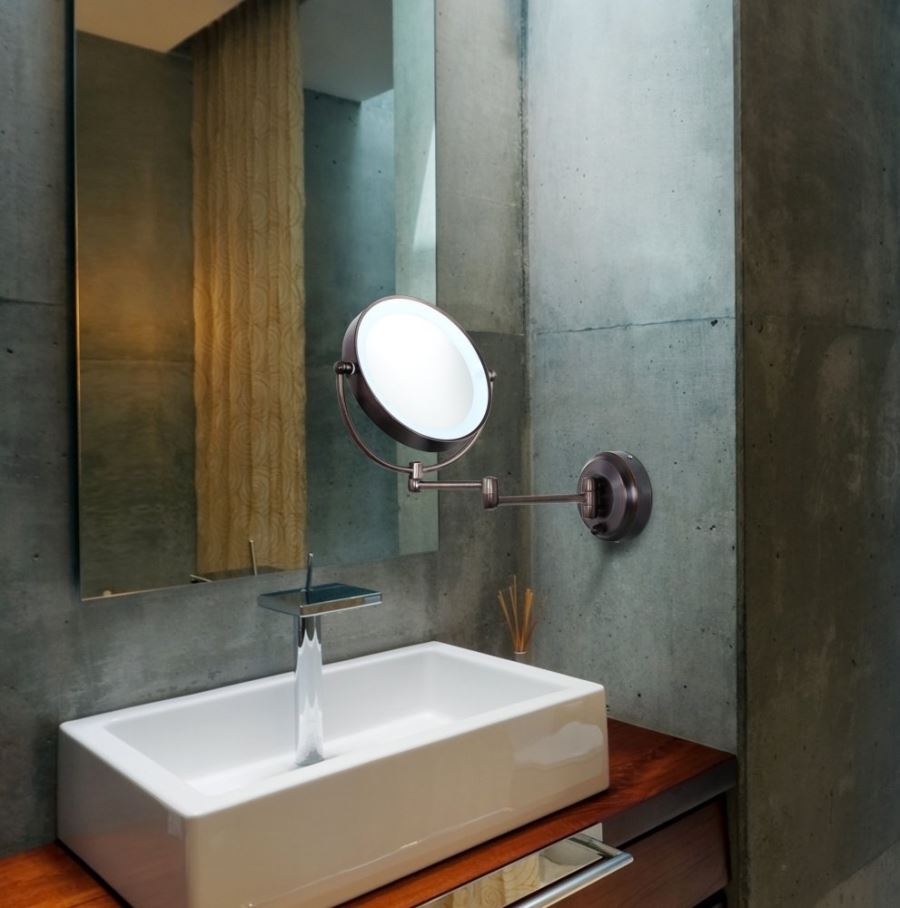 Fogless shaving mirrors are a must for those who wish to shave while showering, and this fogless mirror (available through Amazon) features a power lock suction cup for easy installation. It can swivel in any direction, and it has a built-in razor lock, which in our book is pretty darn handy!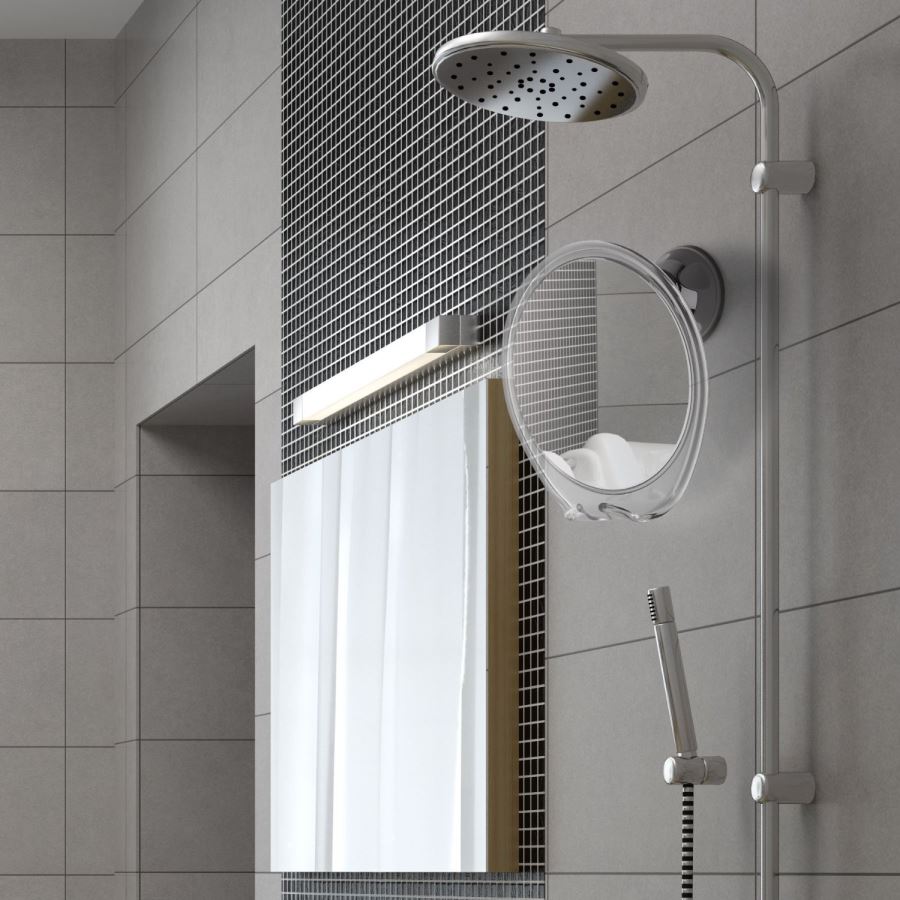 A strong suction secures this OXO Good Grips mirror to the wall, and fog-resistant glass ensures that in-shower grooming isn't interrupted by steam. [available through Amazon.com]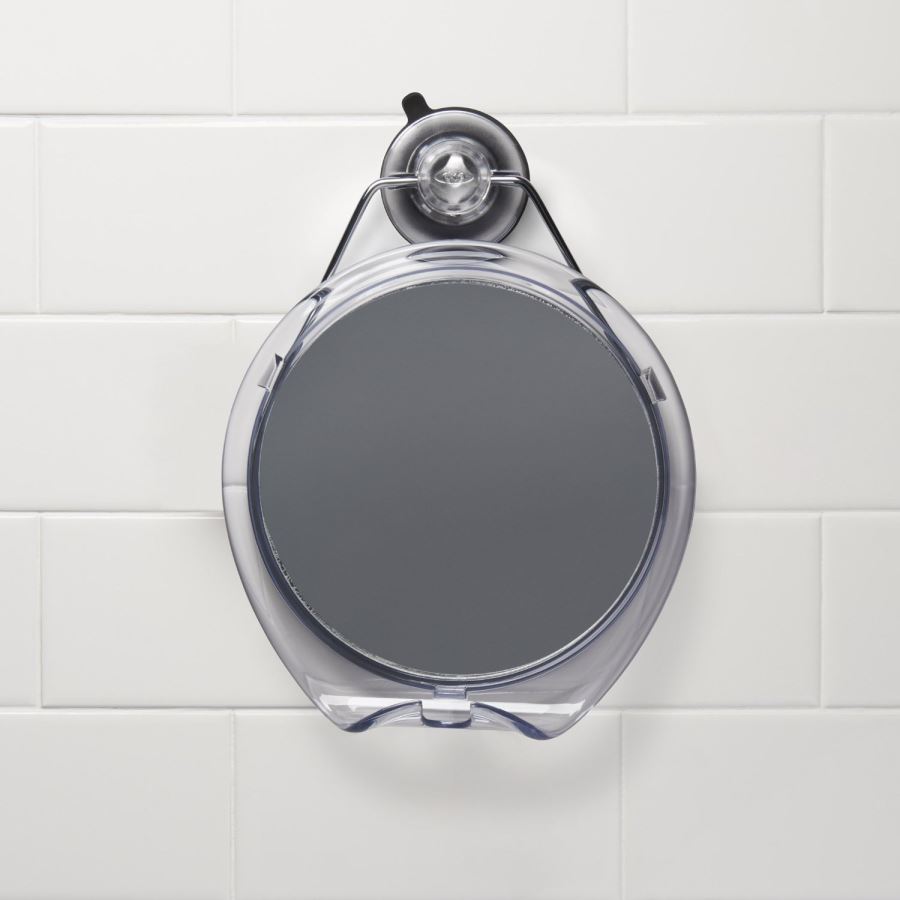 Our favorite shower mirror on the list in terms of sleek modern design, this highly rated Fogless Shower Mirror by Cassani Fogless Mirror (via Amazon), can be mounted to the wall of your shower with the help of a stainless steel hook. It also includes a razor hook for added convenience.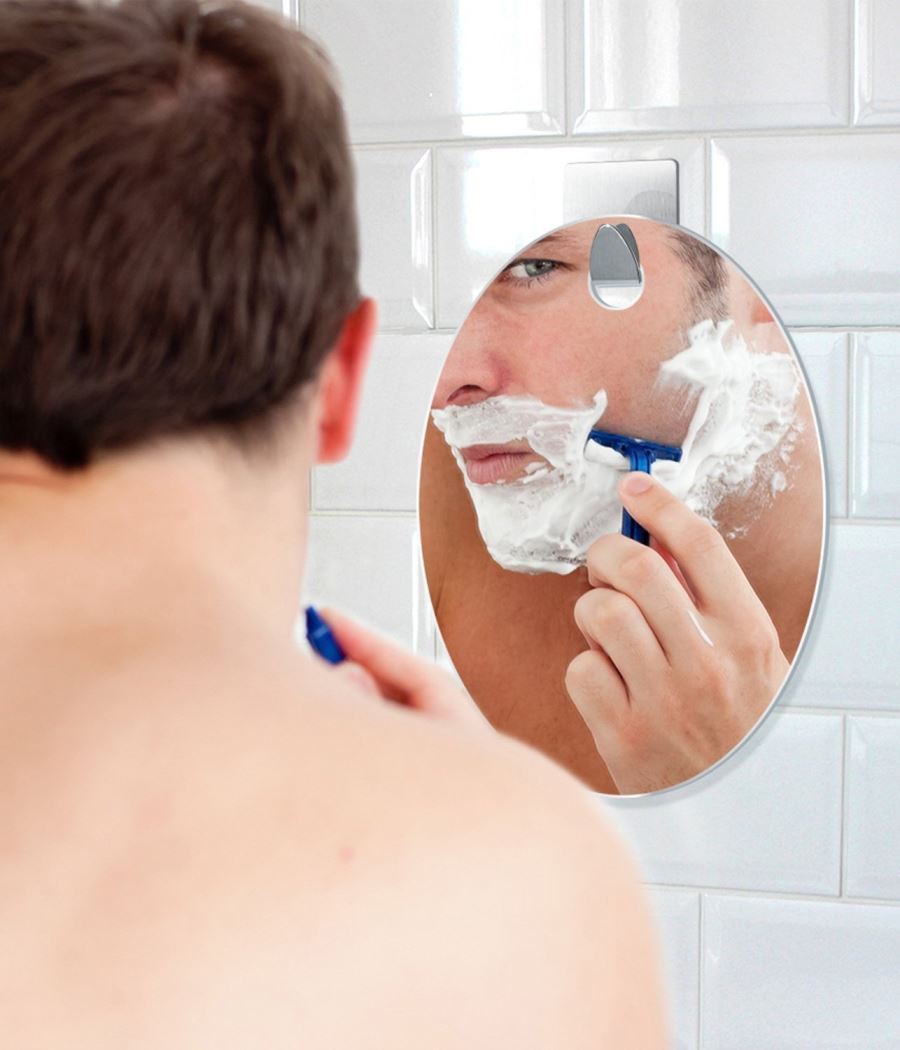 Restoration Hardware offers a range of beautifully designed shaving mirrors, like this Spritz Extension Mirror, which is crafted from non-corrosive drop-forged stainless steel and can be purchased in a satin or polished finish: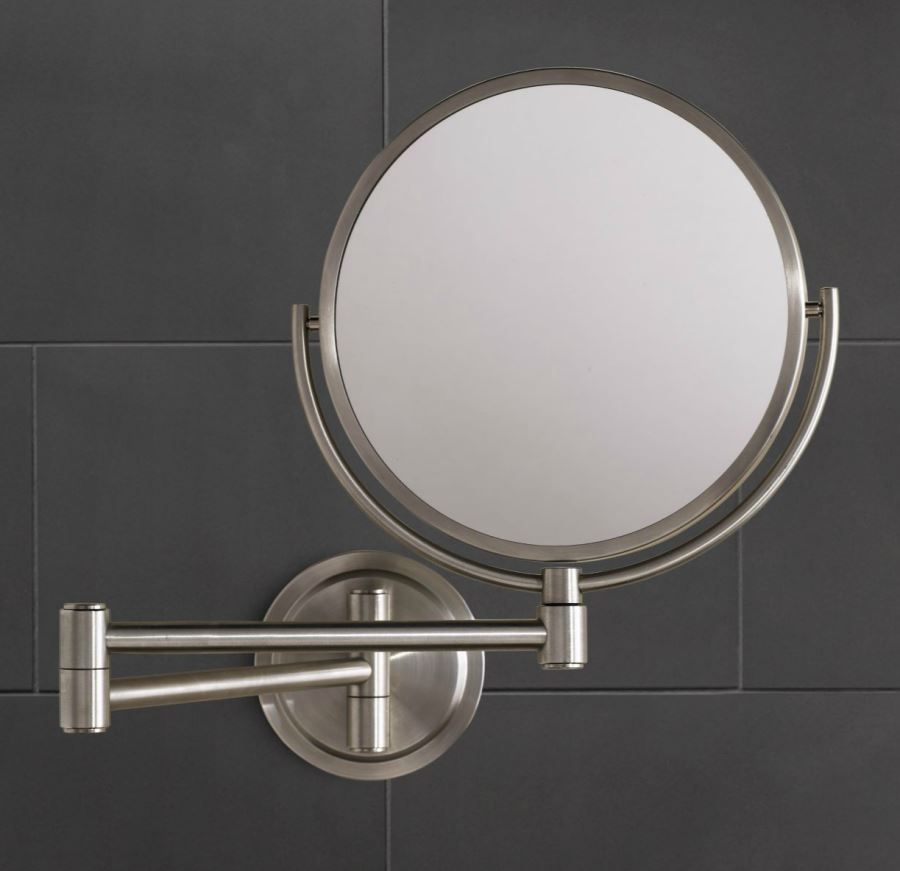 Rectangular Wall-Mounted Shaving Mirrors
From round to right angles, we now shine the spotlight on rectangular shaving mirrors. This Rectangle Magnifying Makeup Wall Mirror by American Imaginations can be purchased through Wayfair. With a 360-degree swivel and two extendable arms, the mirror is easily adaptable to your environment: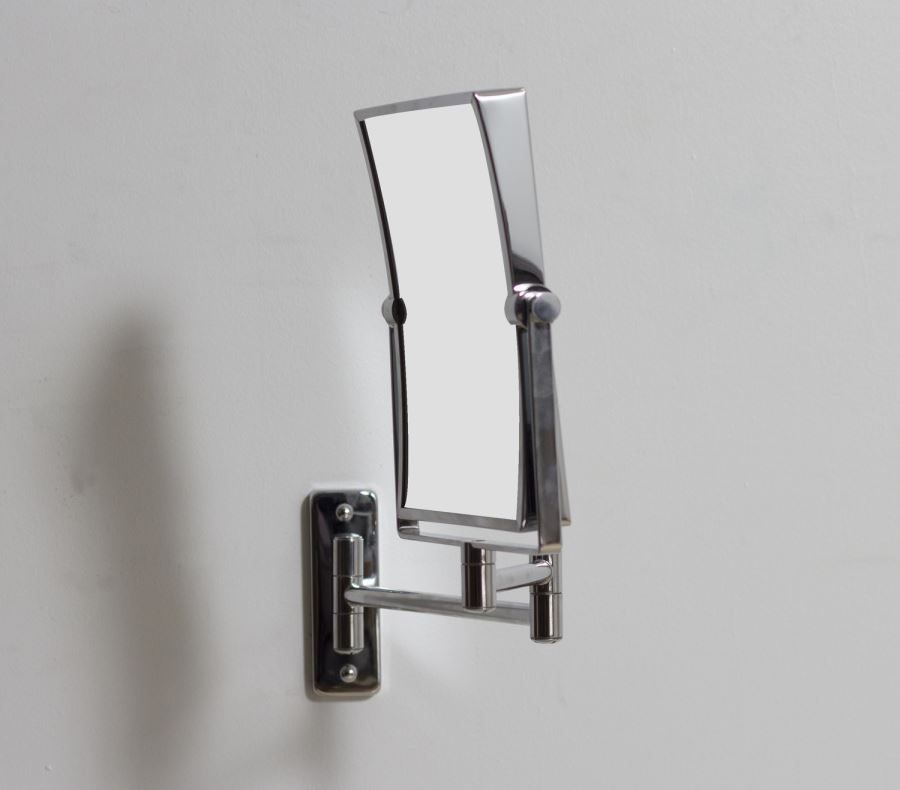 For another selection from the same company, check out this Rectangle LED Wall Mirror, which can be used as a plug-in mirror or hardwired into the wall. Among the many perks is the LED lighting, which can be adjusted with a dimmer.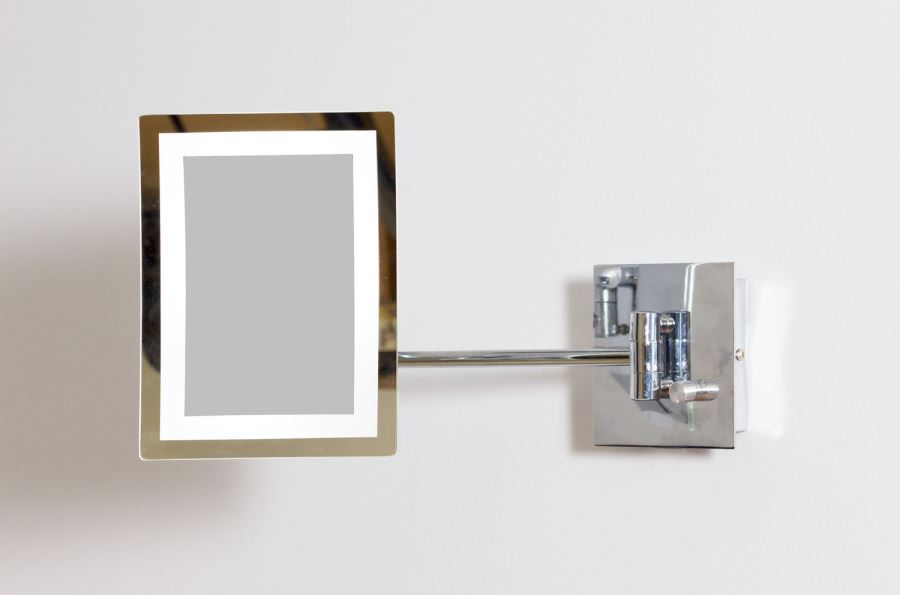 Restoration Hardware's Grafton Extension Mirror features two sides (one with 3x the magnification), as well as three available finishes: polished chrome, polished nickel and satin nickel.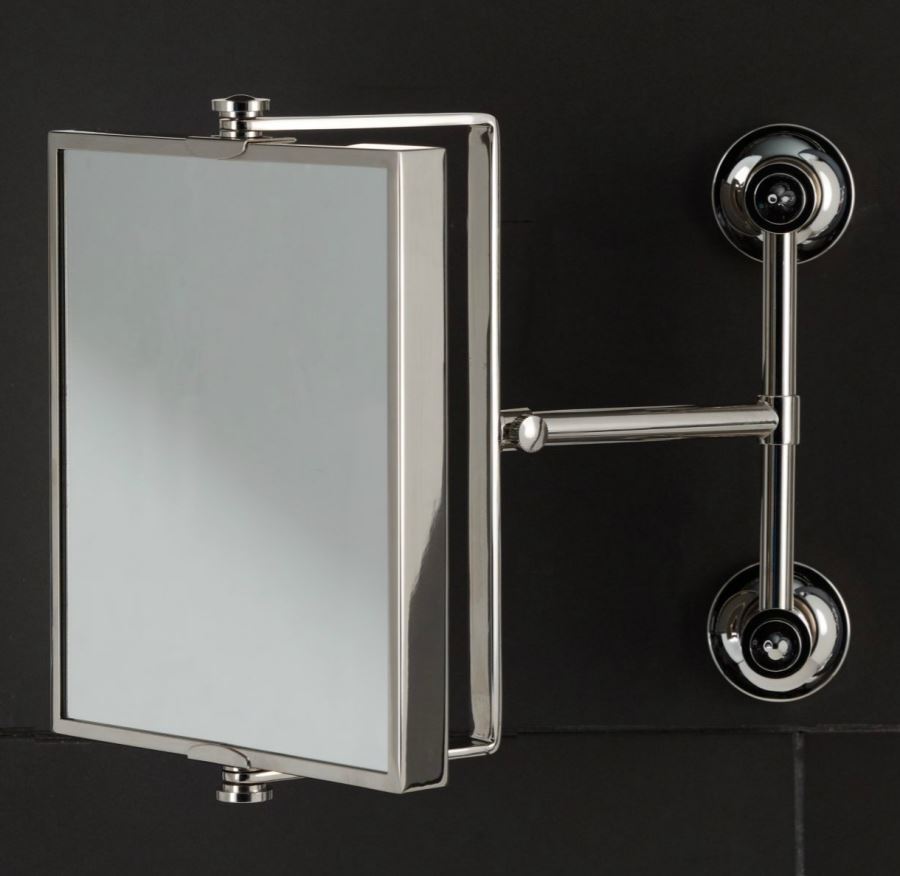 If you're looking for an anti-fog mirror that can hold up in the shower, check out this option from Better Living Products, which is a shatter-proof acrylic piece with a stainless steel hook that features an integrated razor holder.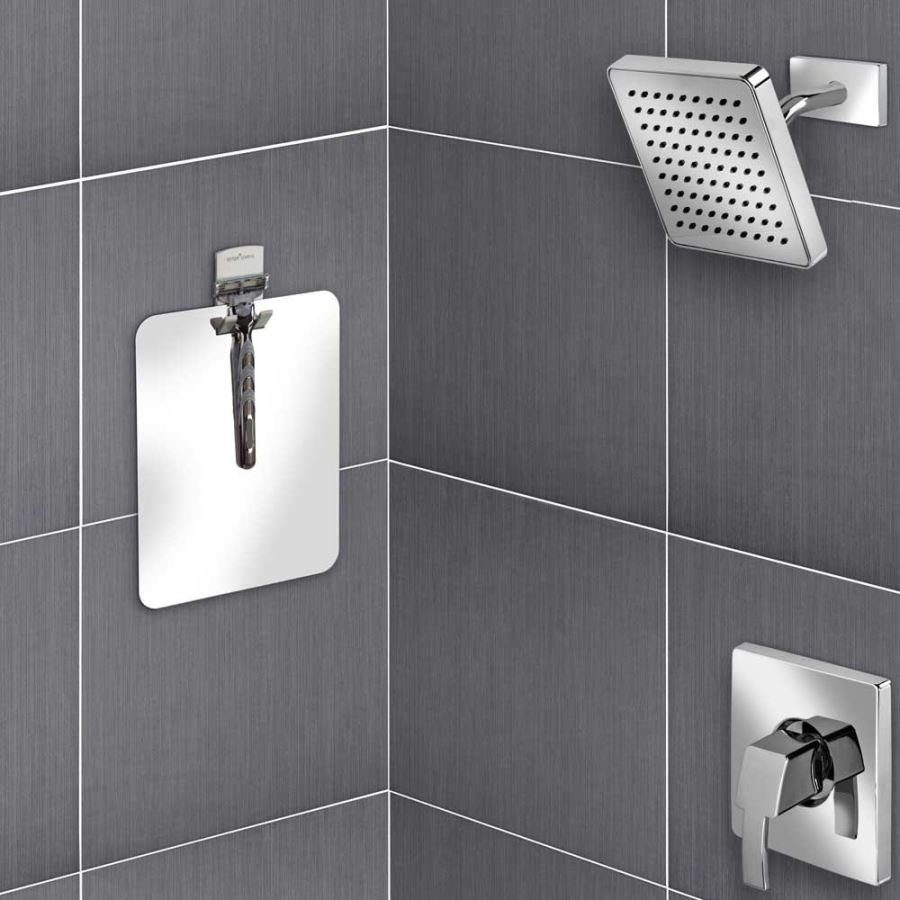 This fog-free shower shave mirror from The Shave Well Company has a modern look and is a bargain at $9.99 (via Amazon.com):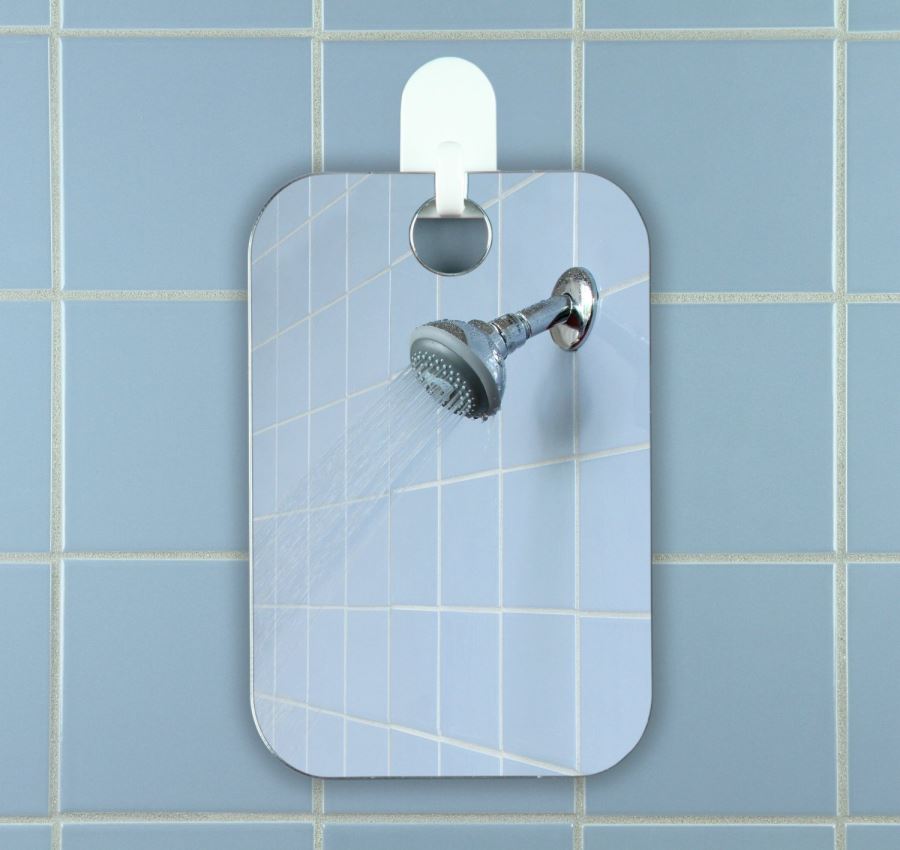 Portable Round Shaving Mirrors
Next we showcase a collection of portable shaving mirrors that rest on the countertop, or that feature easy-to-remove suctions so you can mount the mirror to the wall during your travels. Let's get started with the Dare 9″ Vanity Mirror from CB2, a standalone piece with a white hi-gloss finish: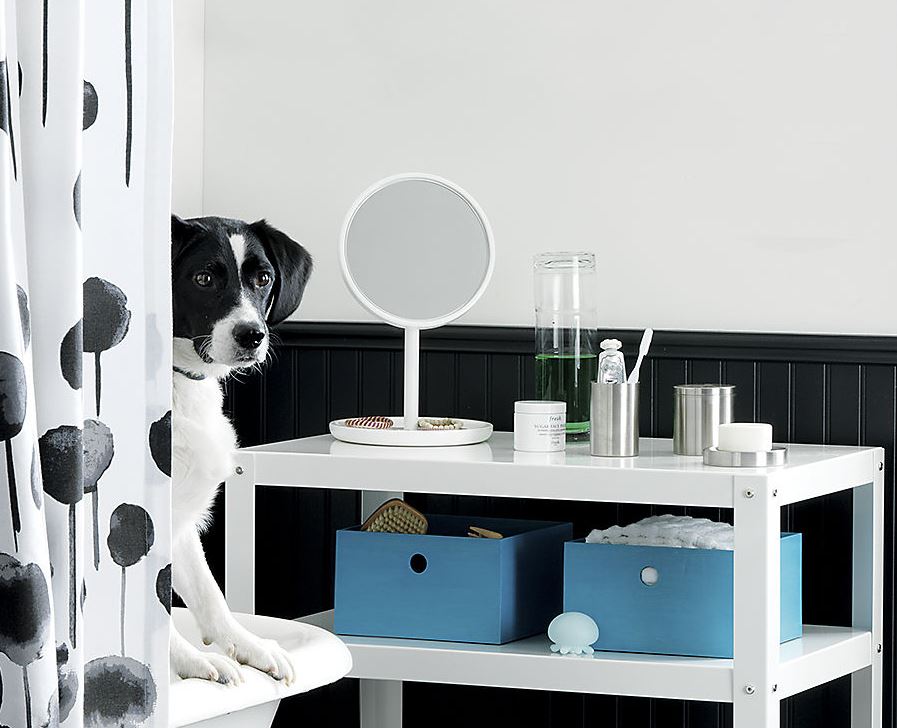 This Double-Sided Vanity Mirror from Crate & Barrel features two magnification options, a 360-degree swivel, and a steel base with a satin finish: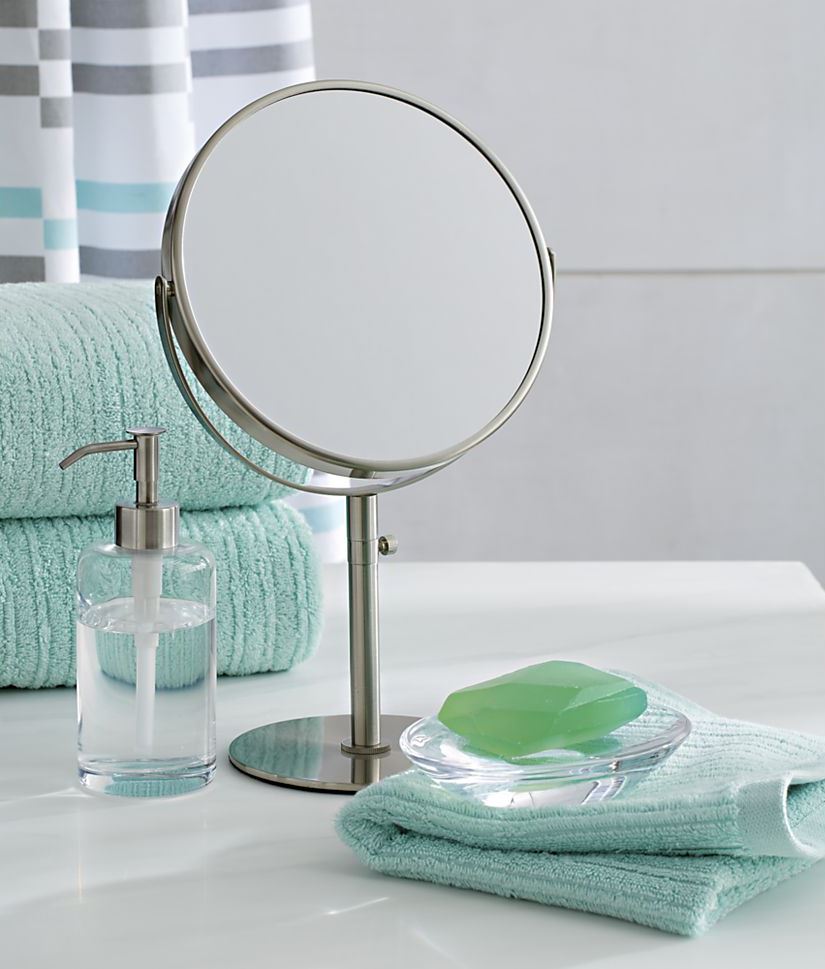 Restoration Hardware's Beacon Vanity Mirror is a freestanding mirror with an industrial look. It can tilt at just the right angle, and a hand-polished finish gives the metal the perfect gleam: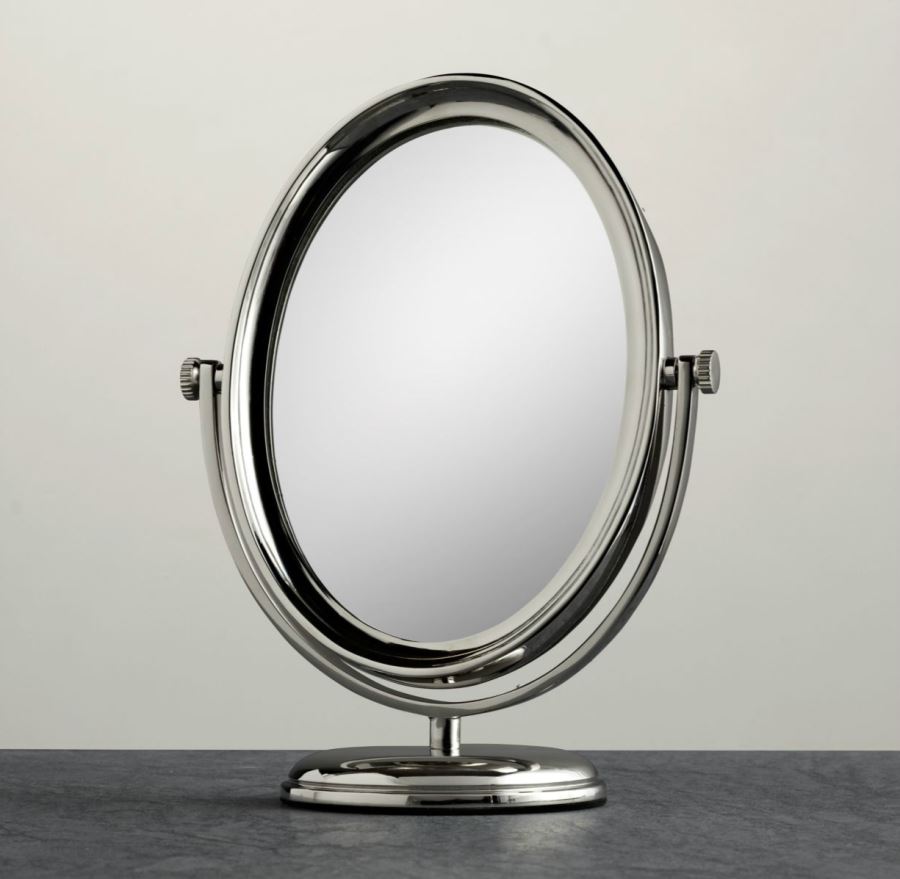 Portable Rectangular Shaving Mirrors
We end today's post by highlighting a series of portable shaving mirrors that are rectangular in shape. First up: The Shave Well Company's Fog-Free Shower Mirror, available through Amazon.com: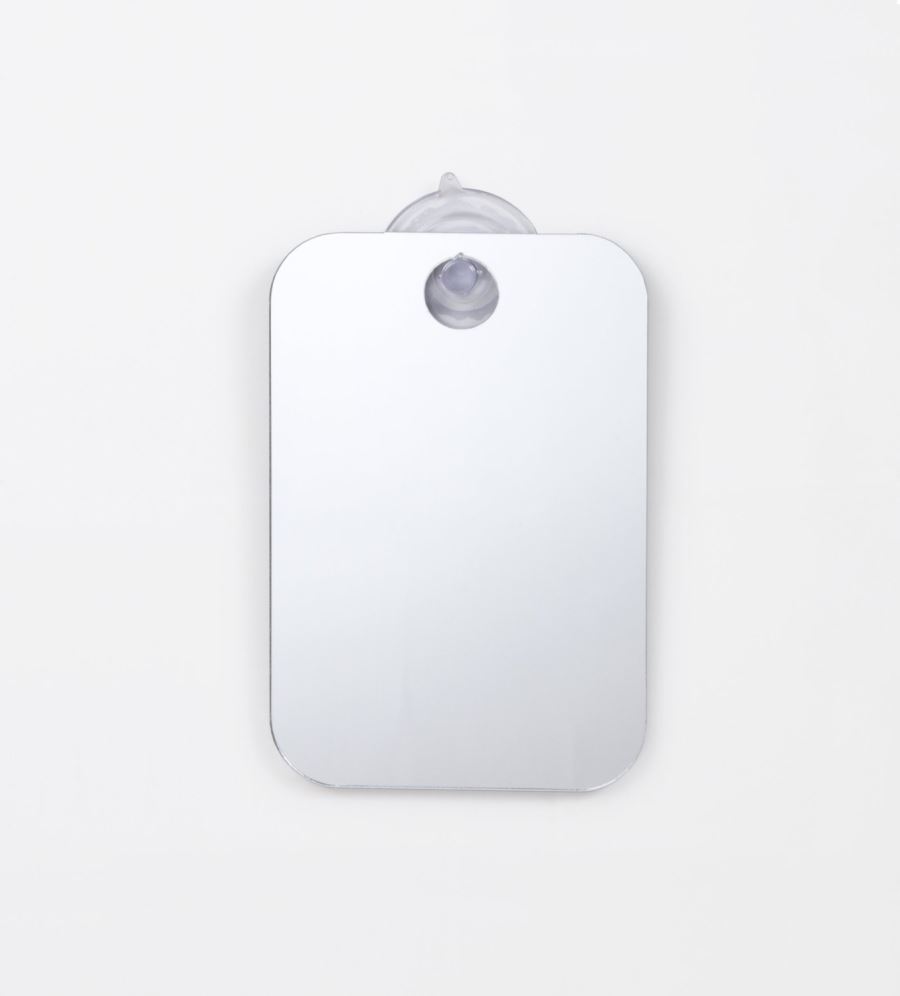 For a similar option featuring plastic and stainless steel accents, check out this InterDesign Una Suction Fog Away Mirror from Amazon.com. The clear edging adds a modern touch, especially when combined with the shine of stainless steel: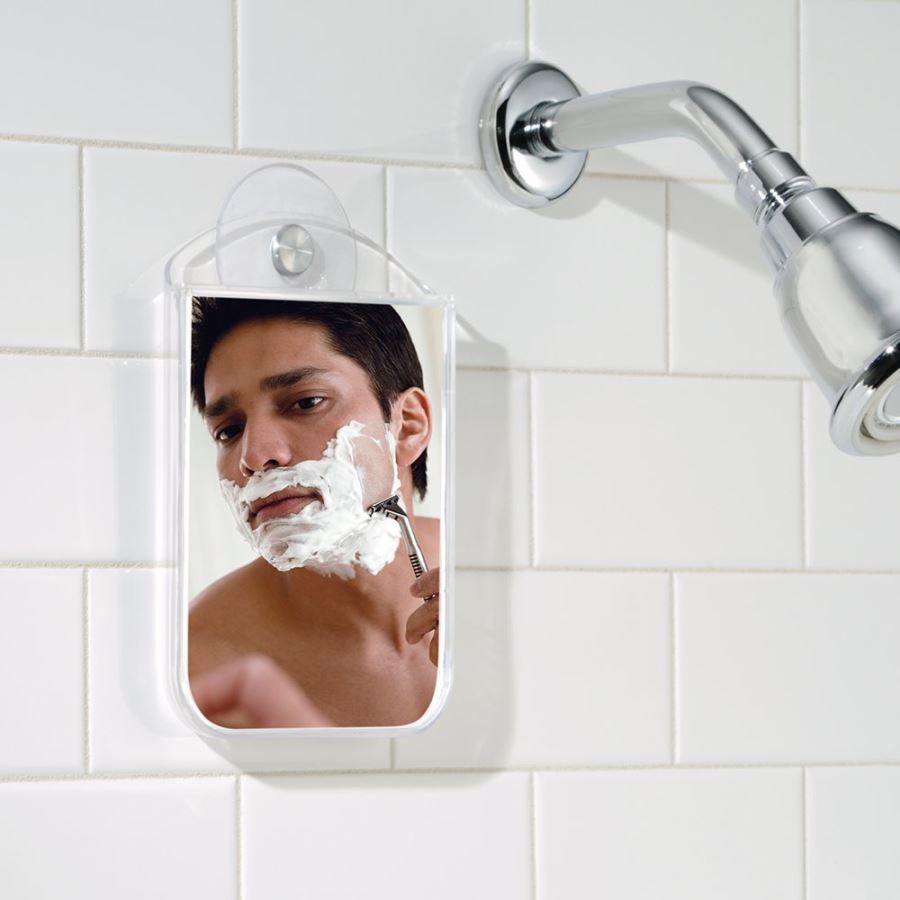 And now for our favorite surface-top selection in today's post: the Gaze Vanity Mirror from CB2, which includes a handmade white marble base.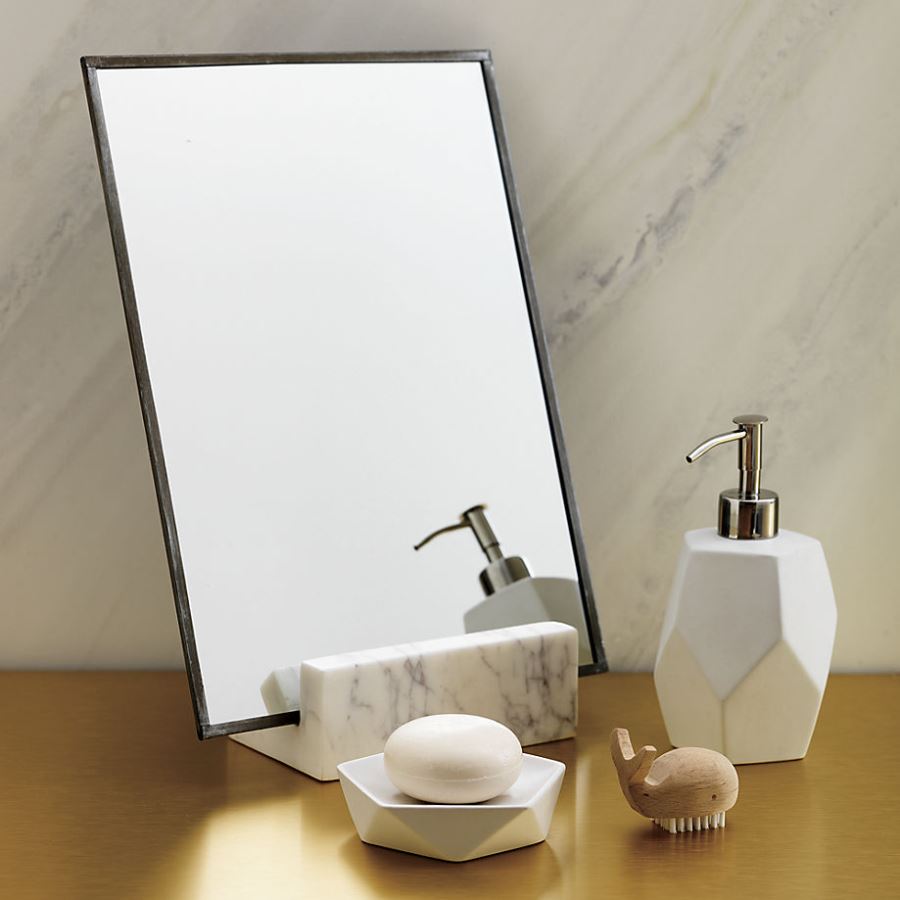 Restoration Hardware's Essex Vanity Mirror boasts an Industrial Age geel, as well as an unforgettable octagonal design (OK, so it's not technically a rectangle, but we still included it in this section)! This freestanding piece will rest on the surface of your choice and gleam with style, thanks to a hand-polished finish: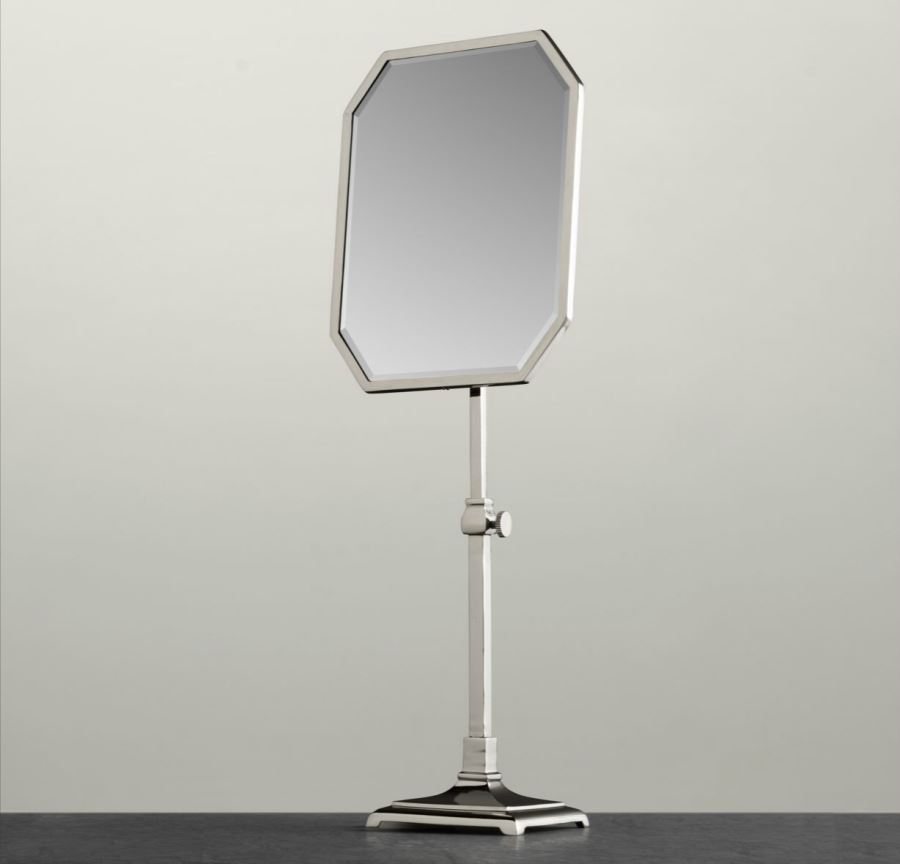 For another Restoration Hardware selection with early 20th century style, check out the Sullivan Vanity Mirror, which tilts until you have just the right angle: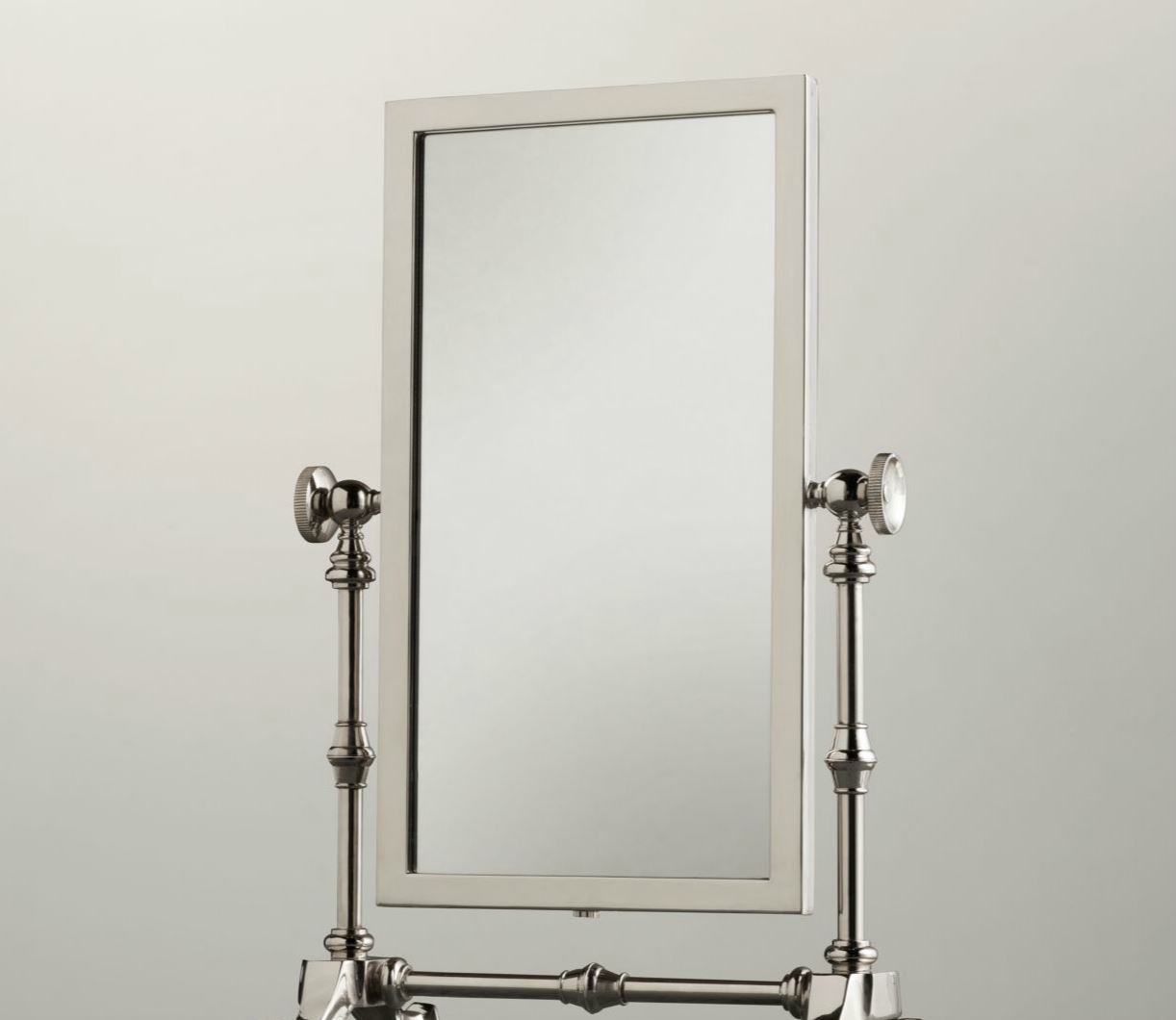 Will you be purchasing any of today's featured mirrors for that special man in your life?! Tell us about your favorite finds by leaving a comment below…