Few nations are on a par with Denmark's ability to produce many memorable chair designs. Adding to the country's extensive cache are six more striking seats. This mix of rediscovered classics and new concepts perfectly embodies the mastery of Danish craft and design.
The VIA57™ Chair
Question: What happens when Danish manufacturer Republic of Fritz Hansen, Danish architect Bjarke Ingels and Danish design group KiBiSi join forces?
Answer: They design the new VIA57™ chair.
It's a collaboration that celebrates the completion of Bjarke Ingels Group's first NYC project: the VIA 57 WEST residential building. With the building's tetrahedron shape replicated in the chair's dynamic design, the VIA57™ chair has been created to furnish the lobby and lounges of VIA 57 WEST. Described as a "ScanAmerican hybrid", the VIA 57 WEST high-rise marries Scandinavian-style communal spaces with the density and outlook of a New York skyscraper. Accordingly, the VIA57™ chair is a union of clean Scandinavian design with a generous portion of down-home Americana. Open and inviting, elegant and cordial, the VIA57™ chair is the smart new kid on the residential block.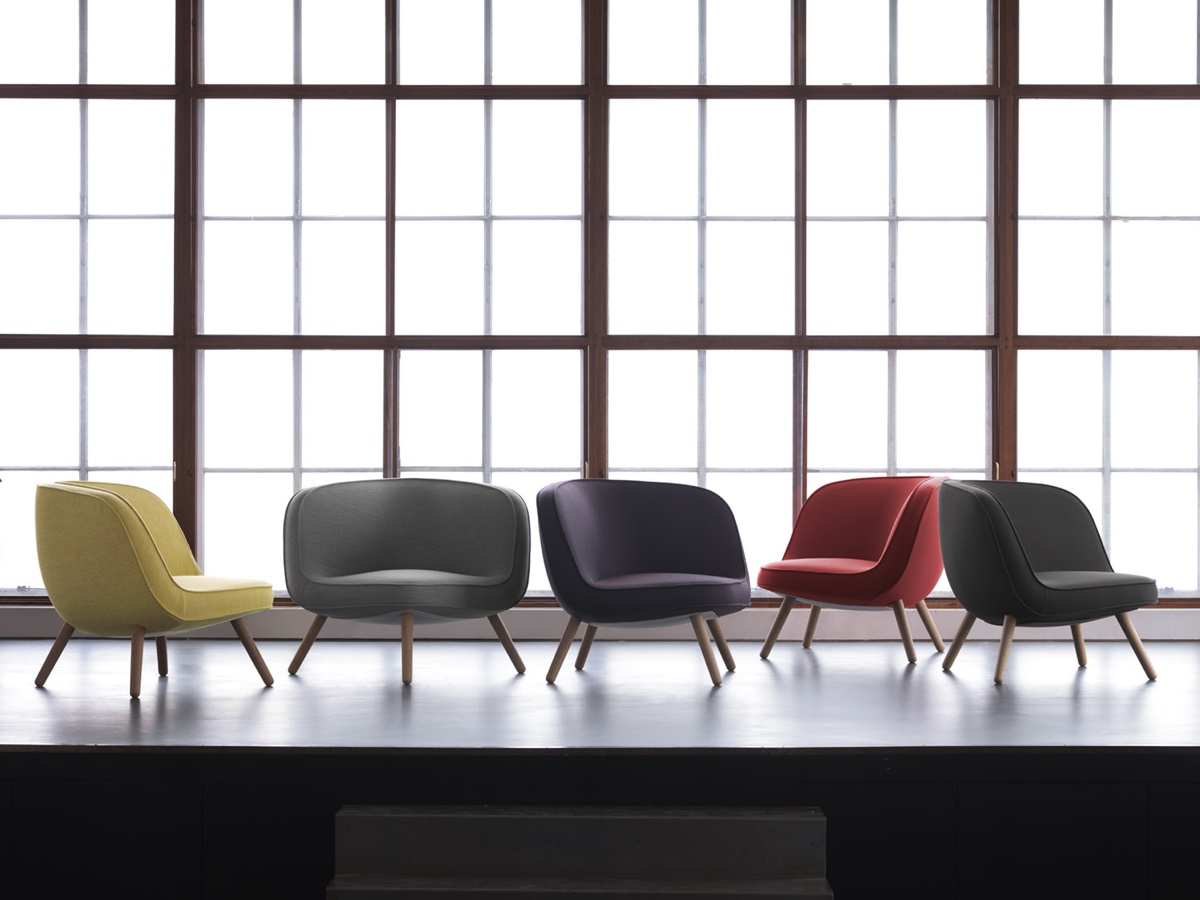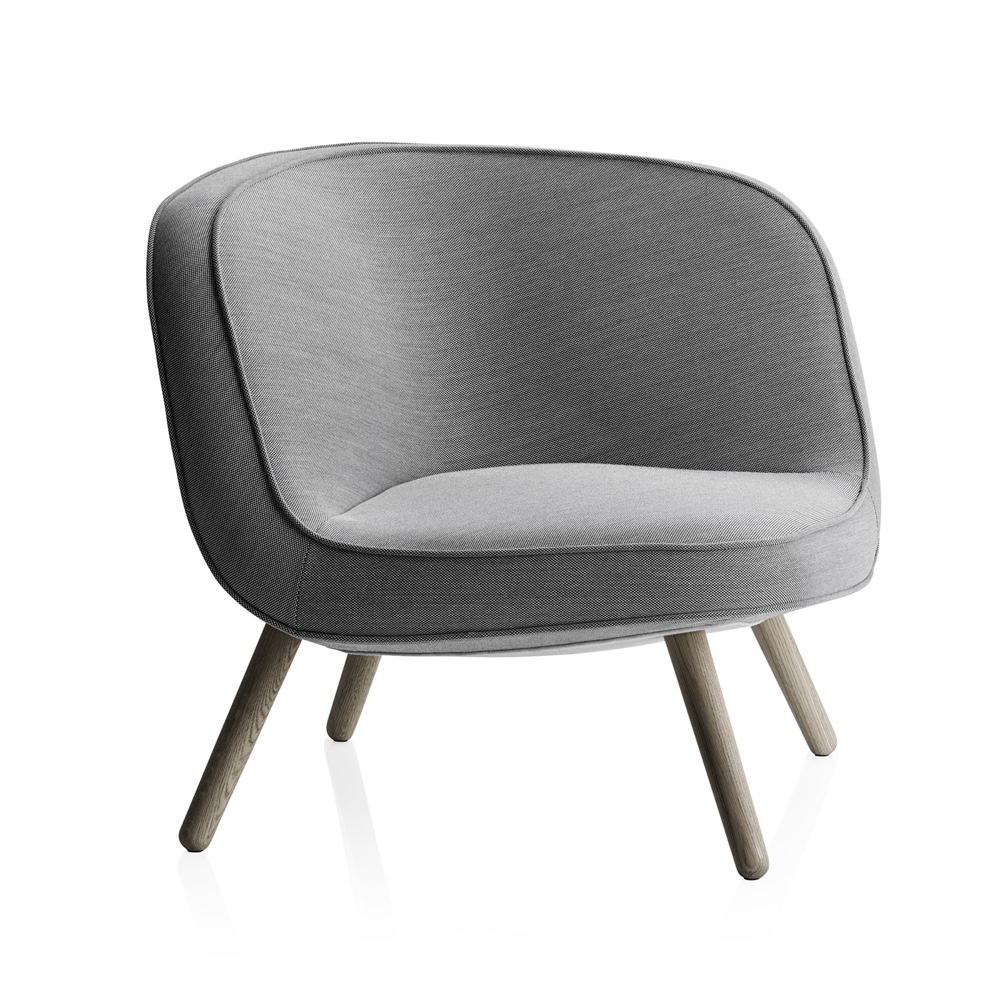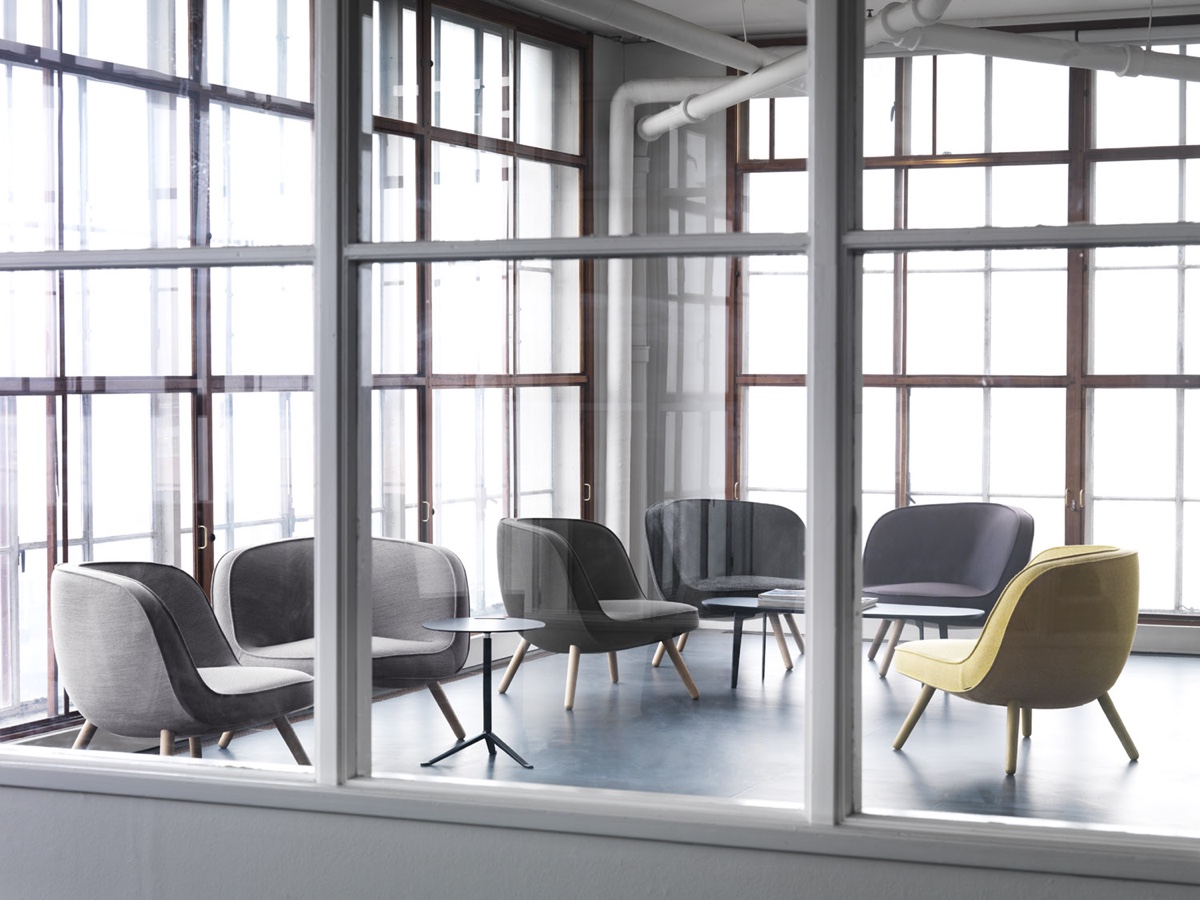 Via57™ images © Republic of Fritz Hansen 2016.
The CH22 Lounge Chair
In a sublime treat for Hans J. Wegner fans, the chair maestro's CH22 was recently relaunched by Danish manufacturer Carl Hansen & Søn. A tantalising testament to Wegner's cabinetmaking prowess, the CH22 lounge chair was the first model in his 1950 debut collection for Carl Hansen. A solid wood armchair, it sits low to the ground and features Wegner's characteristic armrests and paper-cord seat. The CH22's appearance is entirely distinctive, expressing classic lines, consummate craftsmanship and the handsome comportment typical of any Wegner chair.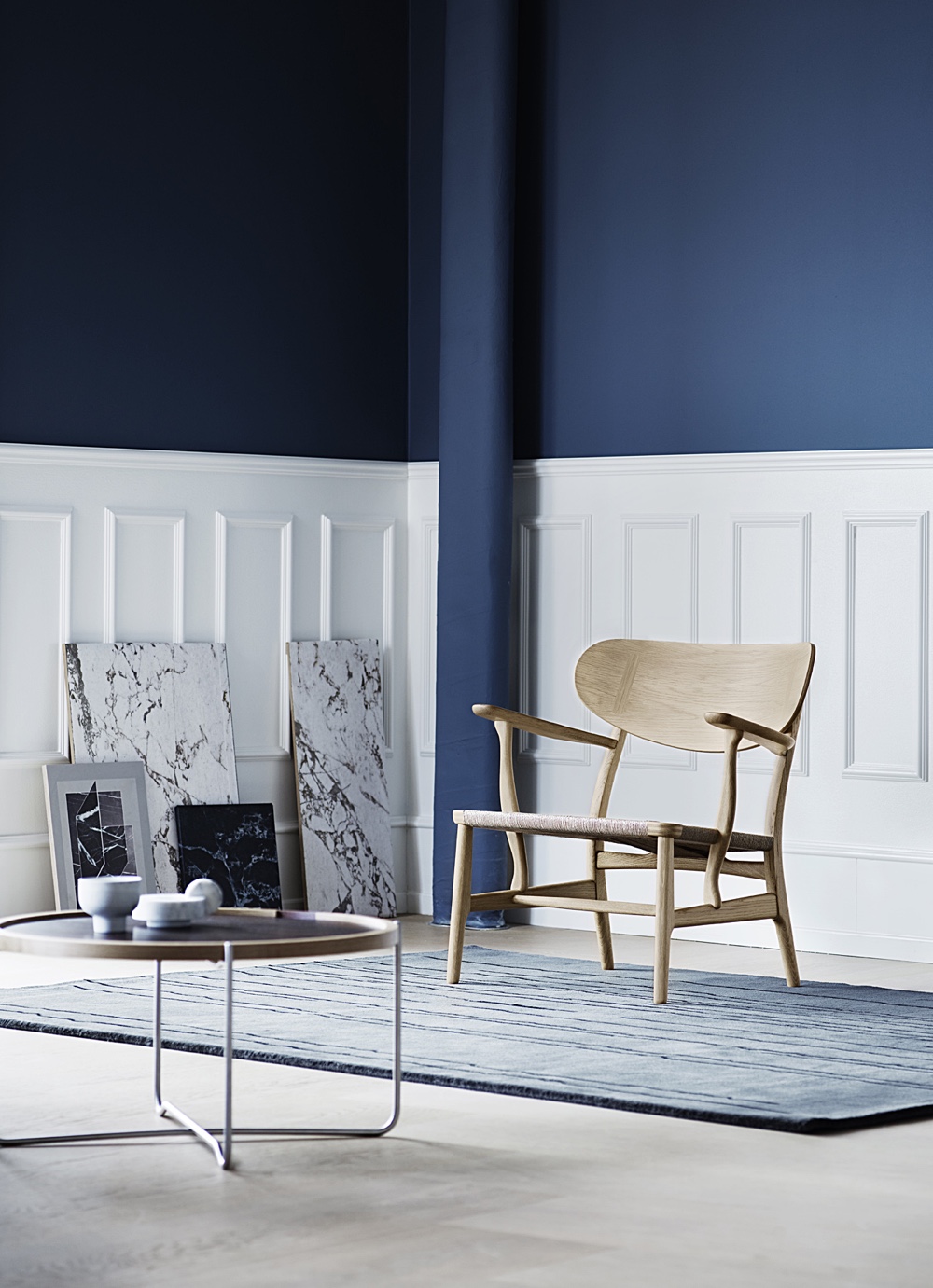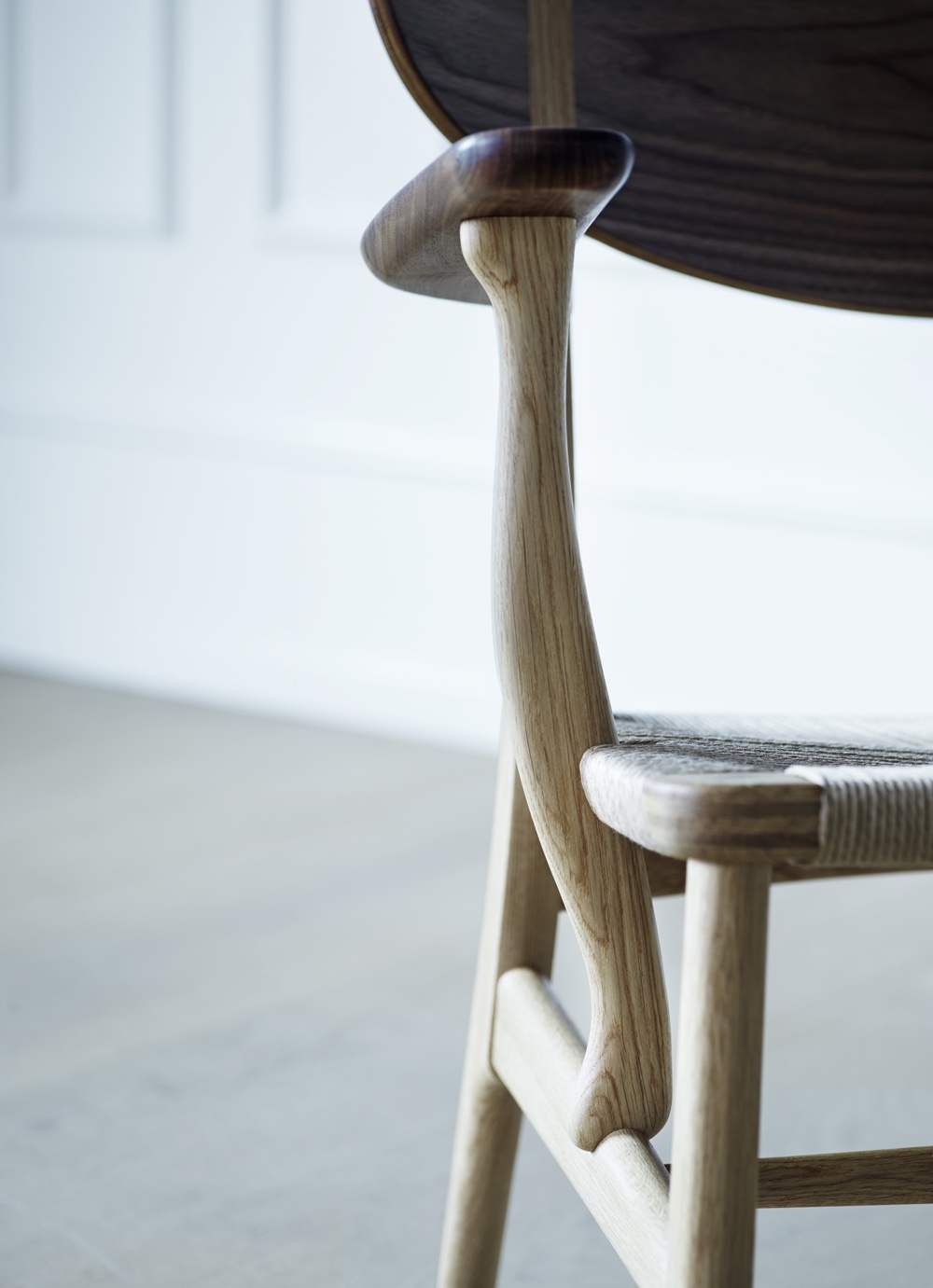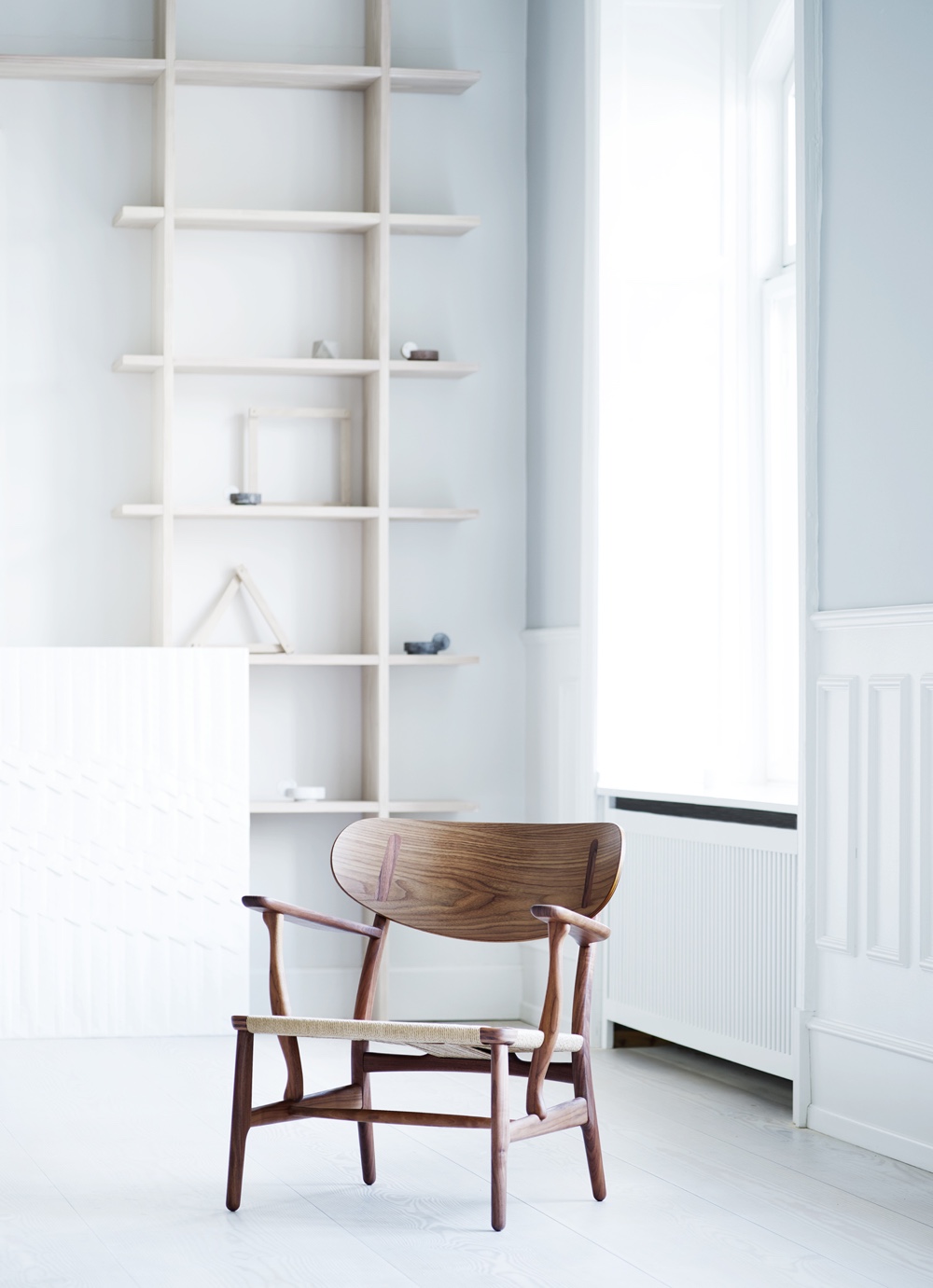 CH22 images courtesy of Carl Hansen & Søn.
The AV Chair
A little while back, Danish manufacturer Erik Jørgensen set about remaking a classic. The AV Chair (EJ 230) was designed by Arne Vodder and first presented at the annual furniture fair in Copenhagen in 1972. A trained cabinetmaker and an architect, Arne Vodder was known for his attention to detail, modest expression and use of natural materials. A modern chaise lounge, the AV Chair is designed with a full metal frame and upholstered in a sumptuous leather. In an excerpt from an interview with Arne Vodder in 2009 (the year of his death), the designer explained: "When it comes to the form, it is important to me that the design is beautiful to look at, [having] curves and organic shapes… [the] design should be organic, aesthetic and beautifully executed," (Source: Erik Jorgensen, AV Chair press release).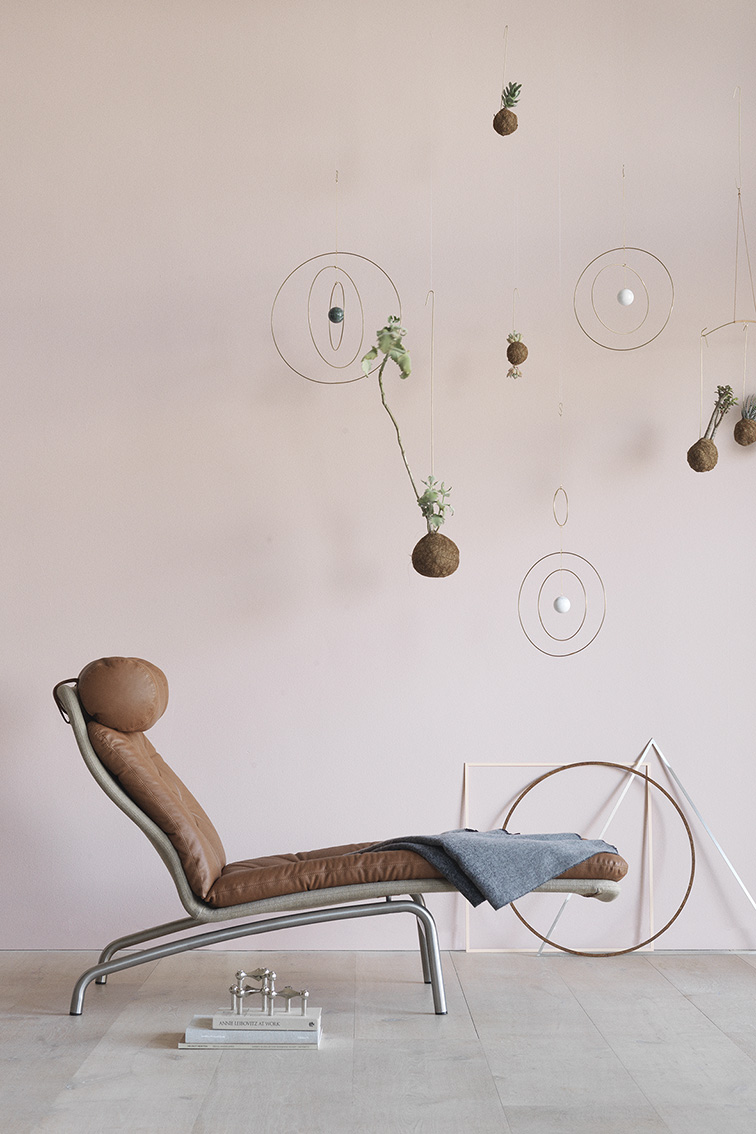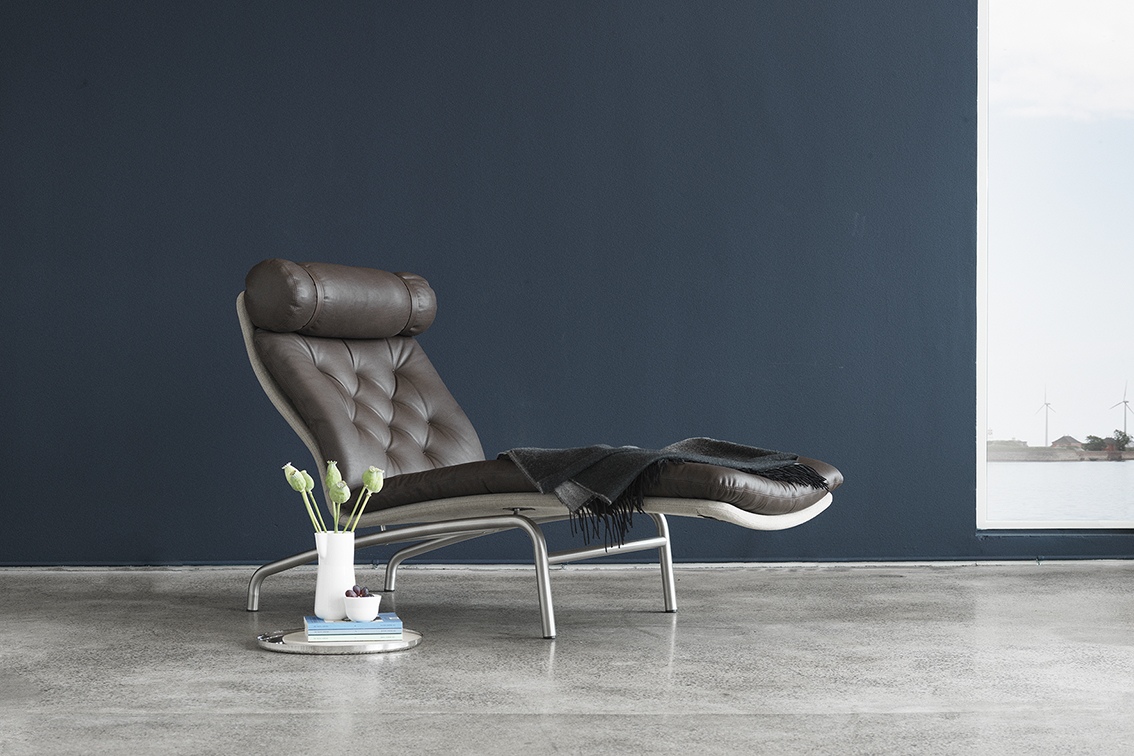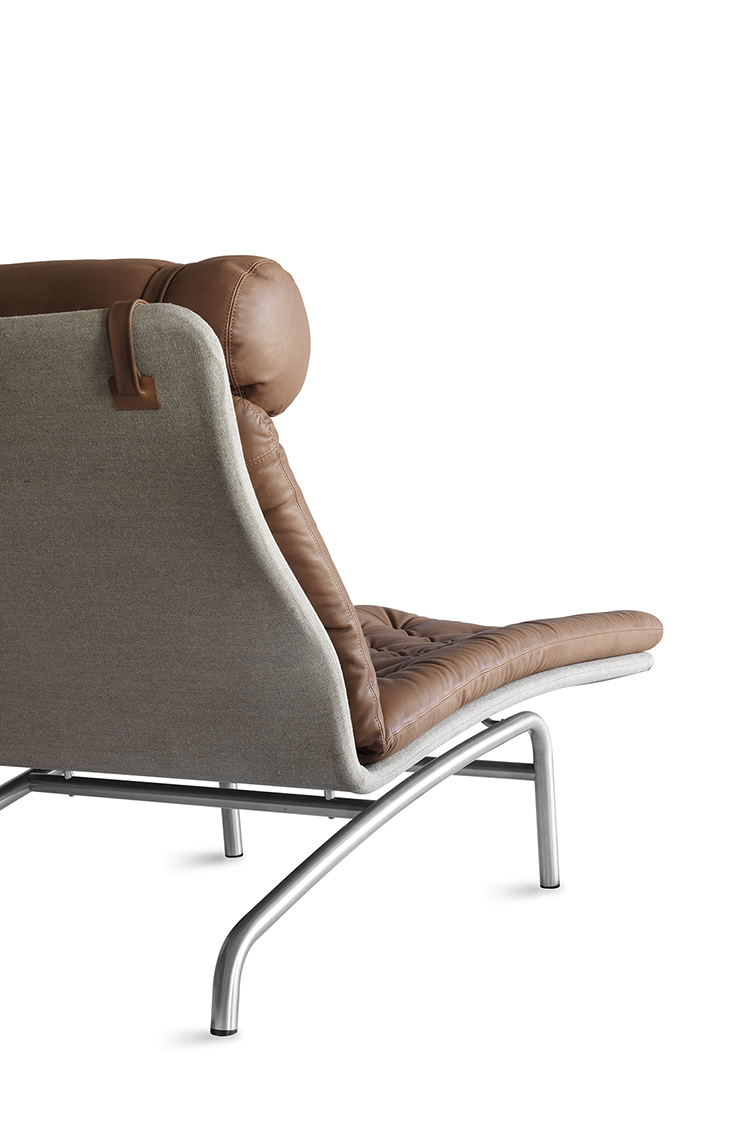 AV Chair images courtesy of Erik Jorgensen.
The Swoon Lounge Chair
One could be forgiven for mistaking the Swoon lounge chair as an object of midcentury design. On the contrary, Swoon was designed in 2016 by creative studio Space Copenhagen for Fredericia, a fine Danish furniture manufacturer. In creating Swoon, Signe Bindslev Henriksen and Peter Bundgaard Rützou of Space Copenhagen were resolved to find the solution to a chair that bridged the gap between a lounge chair and an armchair. Made with a one-piece shell, incorporating the seat, arms and back, Swoon is a sculptural lounge/arm chair with an inviting form. Space Copenhagen paid particular attention to the chair's back support and have designed a seat to "Swoon" into and over.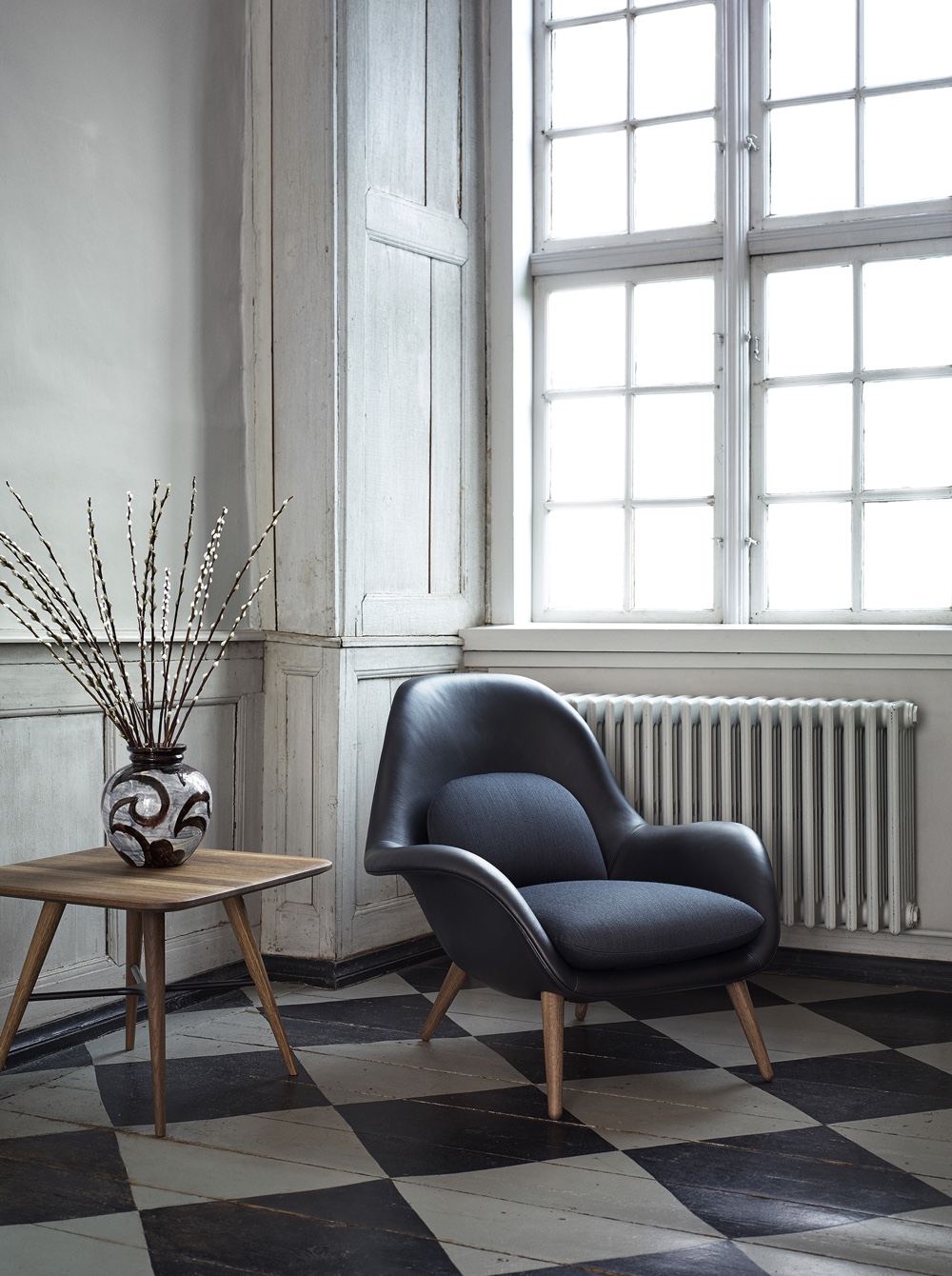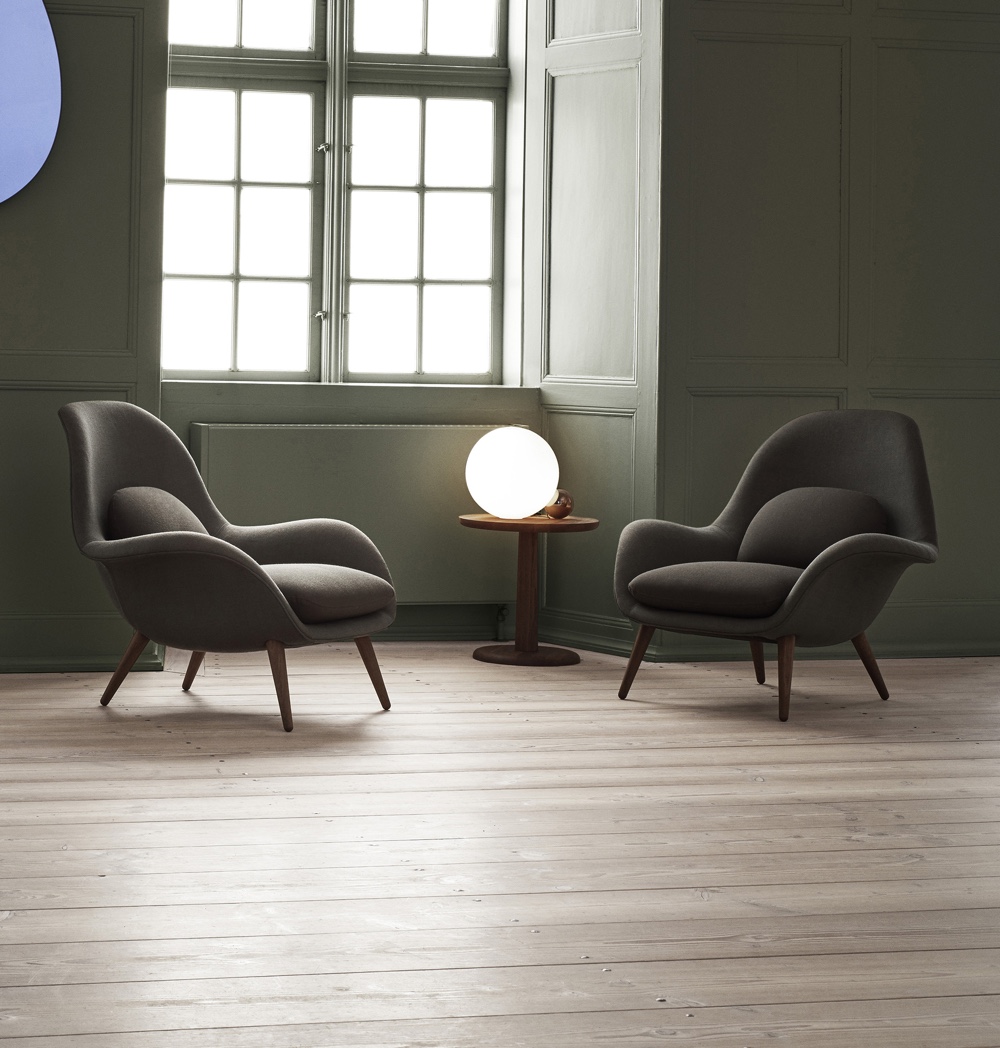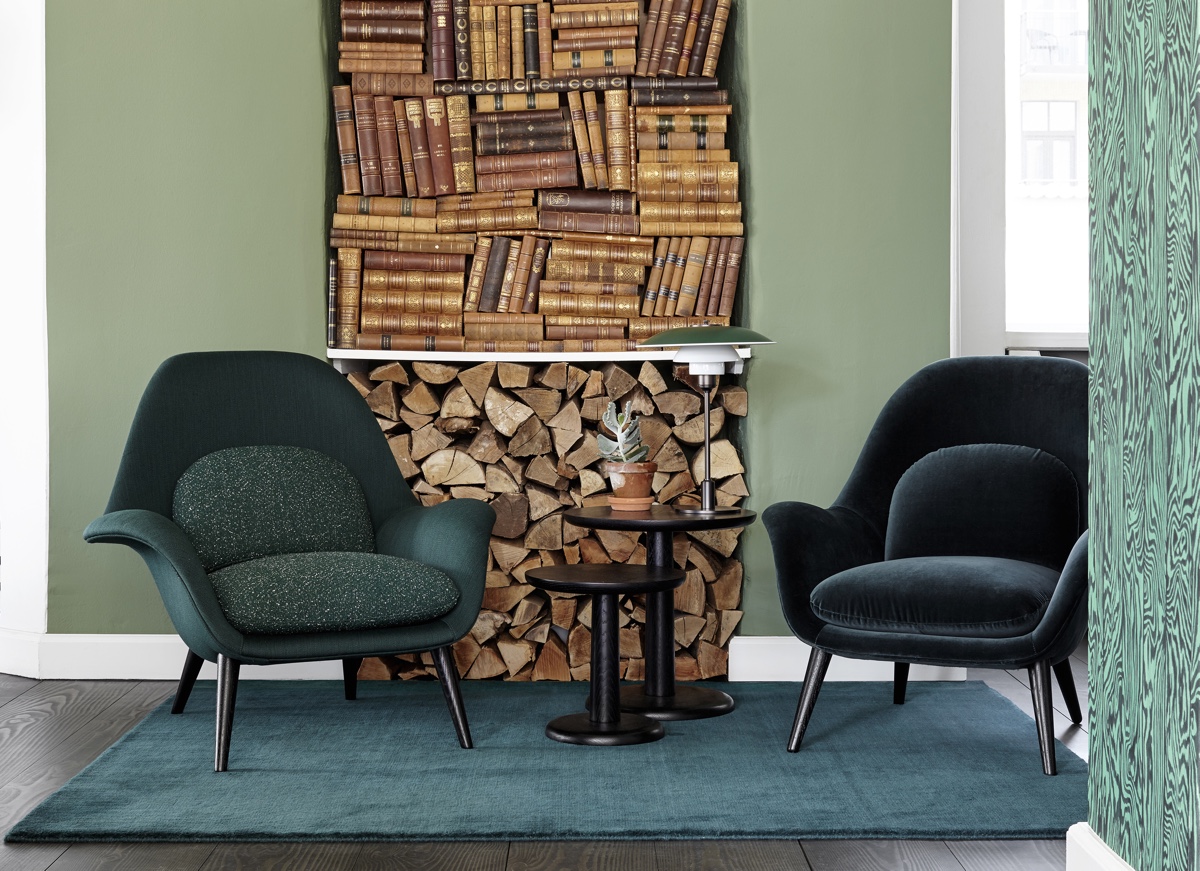 Swoon images courtesy of Fredericia.
The MH No2 Easy Chair
Riding the "retro wave [that] is still washing over the modern home", Mogens Hansen Møbler rummaged in its archives and discovered drawings for the 1961 easy chair MH No2 (Source: Danish™). Taking that midcentury blueprint, Mogens Hansen Møbler updated the chair's design, adding a contemporary flair. With fresh upholstery and sharp tailoring, MH No2 is a small chair with bags of charm.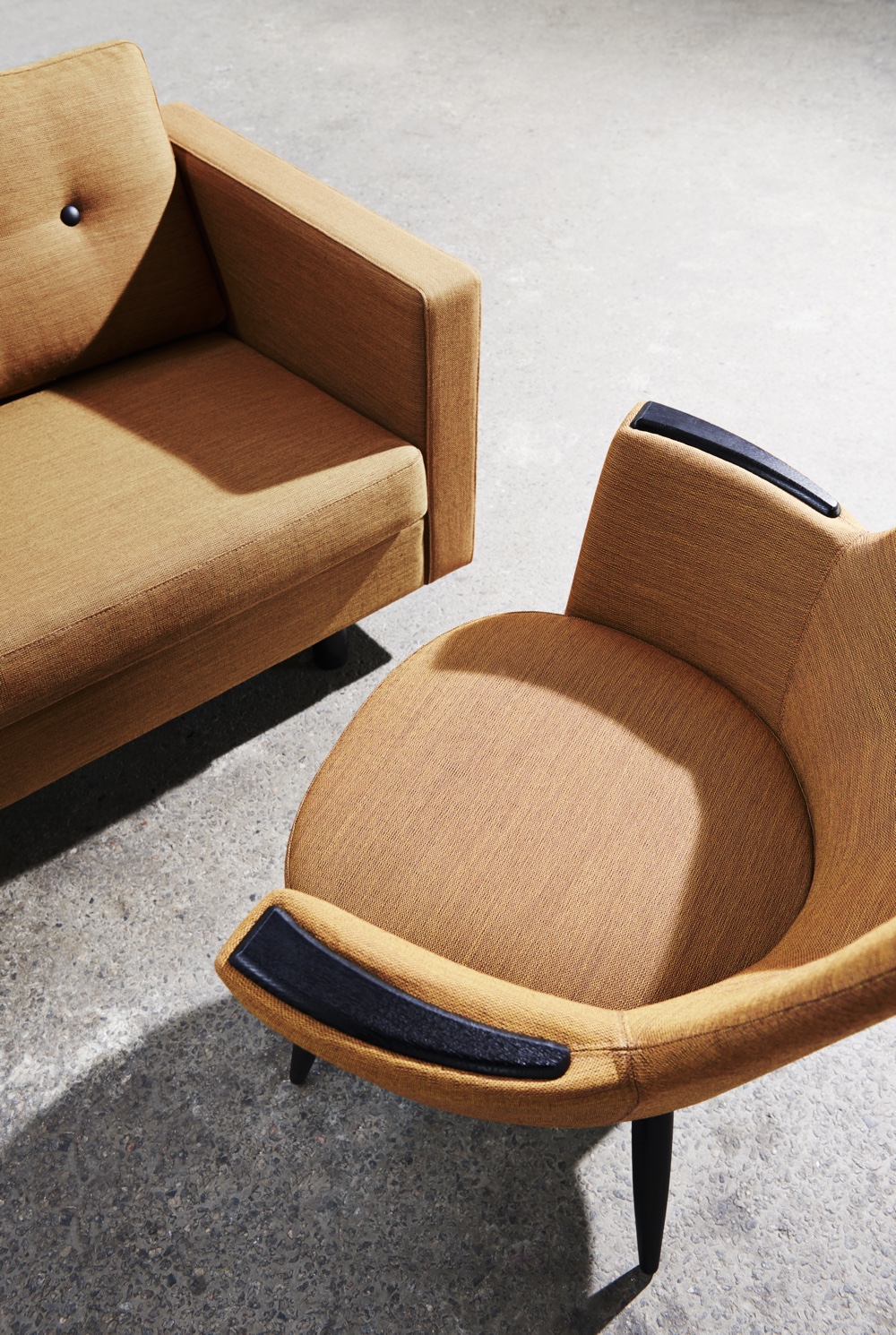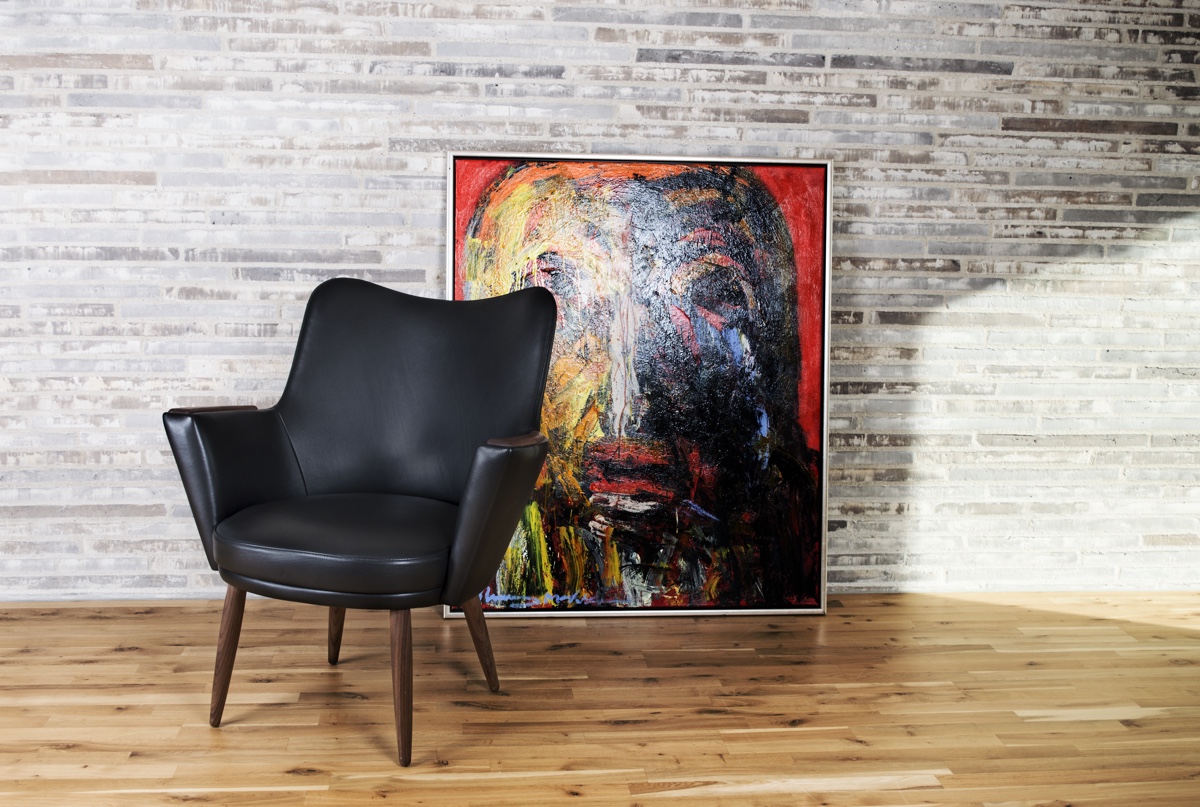 MH No2 images courtesy of Mogens Hansen.
The Series 430 Dining Chair
Another icon of Danish design, Verner Panton was a colourful personality and a man who is today celebrated for his imaginative lighting and seating creations. As is the case with many designers of his stature, there are undiscovered Panton gems lurking in the archives. Recently, Verpan (the Danish manufacturer of Panton's designs) and Marianne Panton (Verner Panton's widow) uncovered a little-known dining chair from 1967: the Series 430. A sumptuously upholstered seat, it is in fact Panton's first chair with four legs. Elegant, unpretentious and modern, the Series 430 will be relaunched in September 2016 in a number of muted colours, deliberately chosen to accentuate the chair's contemporary form.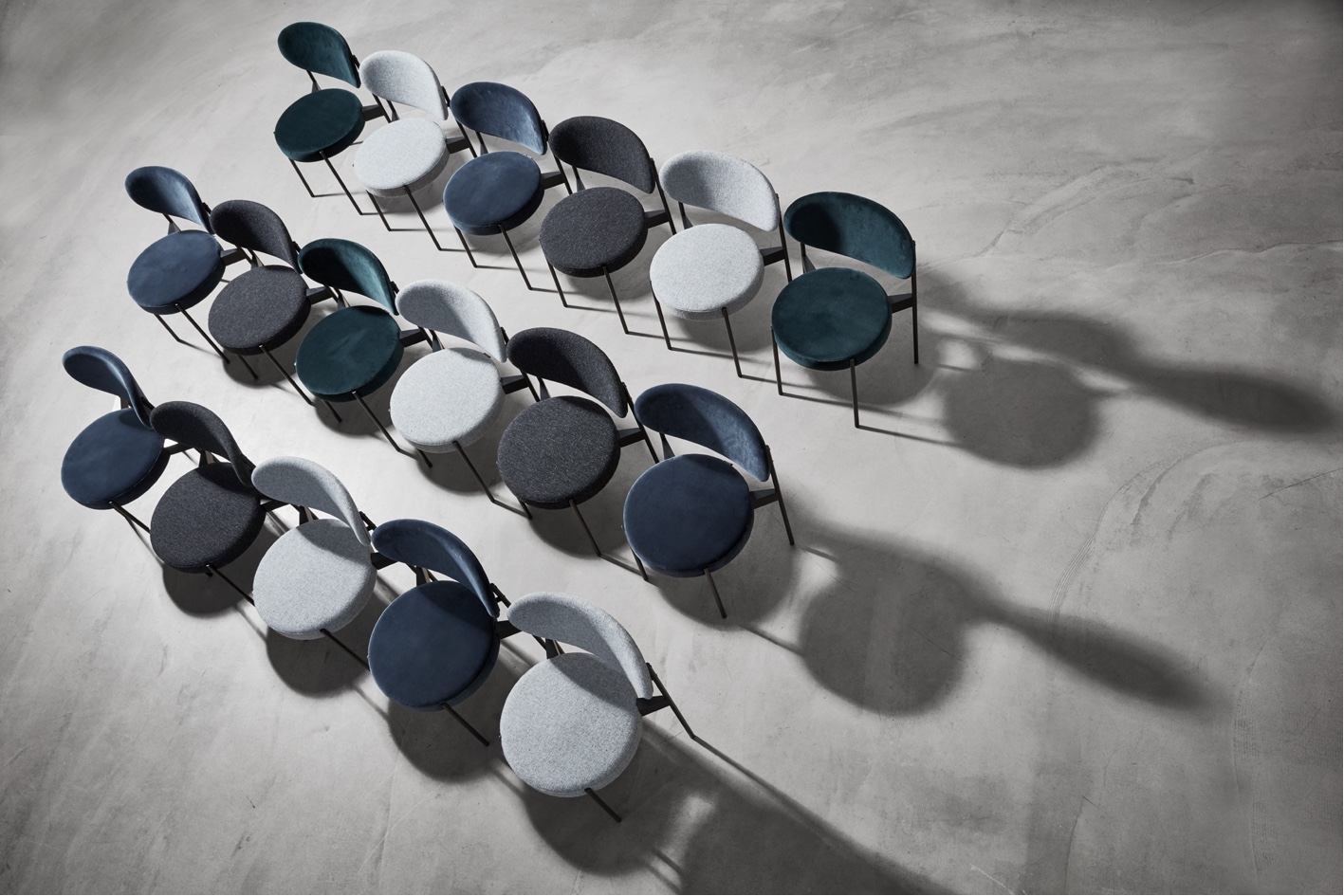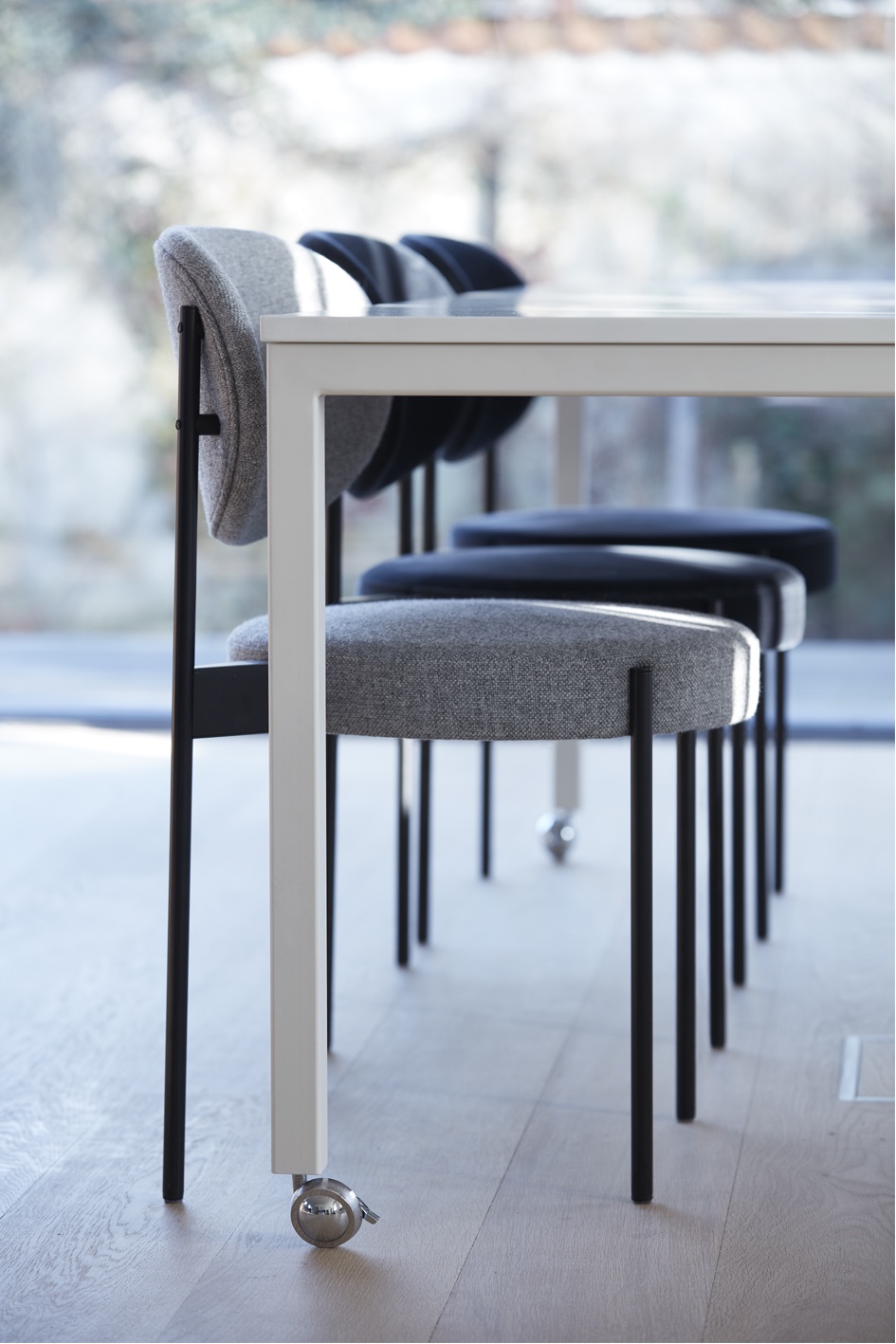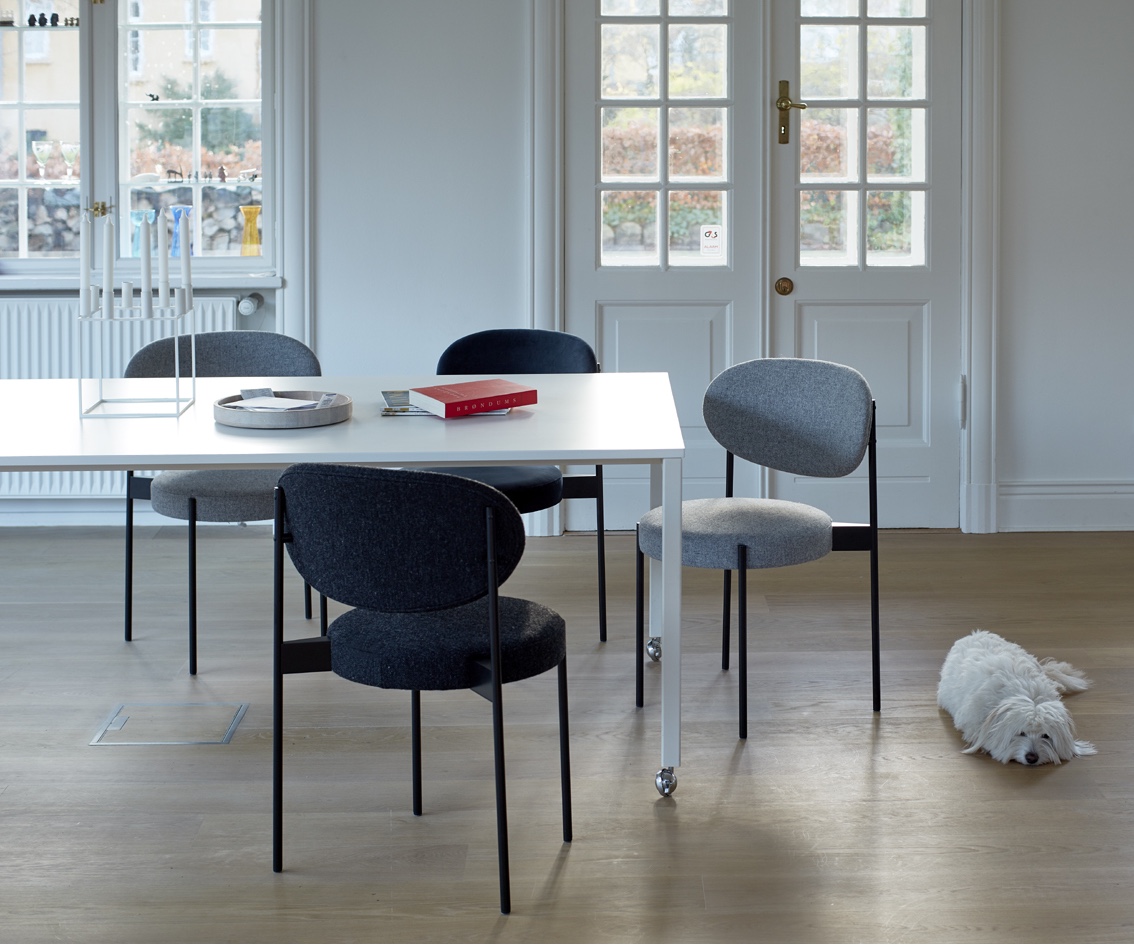 Series 430 images © Verpan.