Increasingly we are seeing apartments turn to custom units and bespoke solutions in order to give aging interiors a functional and aesthetic facelift. The Apartment in Gracia is one such rejuvenated apartment in Barcelona that uses a stylish and space-savvy oak-clad 'box' at its heart to completely alter its ambiance. Designed by Kahane Architects + Maria Alarcón, the apartment is largely clad in white with hexagonal floor tiles that have 3D pattern giving it a smart backdrop. It is this neutral color scheme that allows for the insertion of the wooden boxes that contain the kitchen and the bedroom at two different ends. It is these versatile units that define and delineate the kitchen, dining area and living space along with storage and bedroom.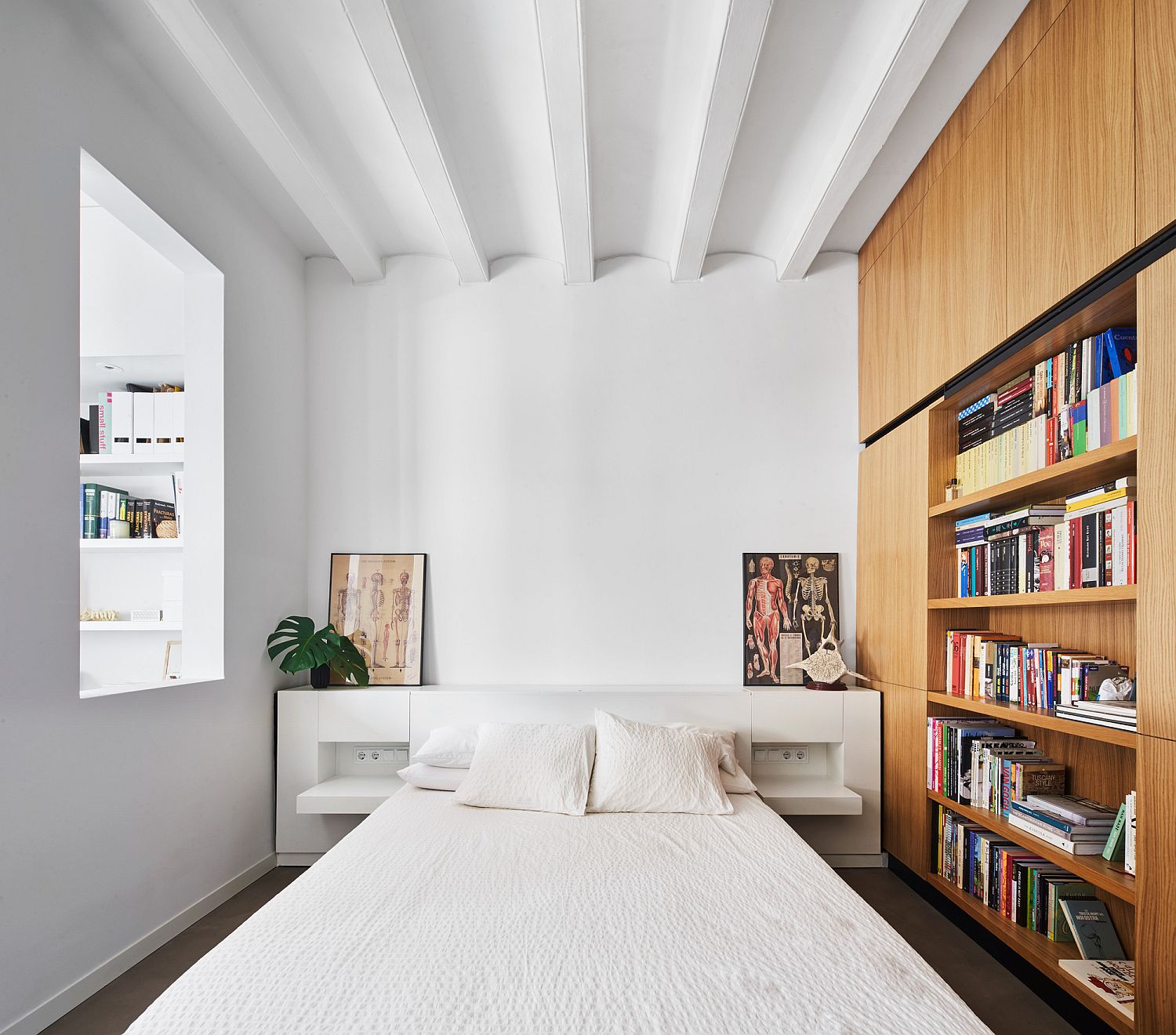 The oak shelves in the kitchen and the bedroom can be used in multiple ways with each configuration offering something unique. These cabinets also maximize space inside the apartment while tapping into the full potential of the high ceilings inside the apartment. White walls inside the apartment do much more than just that as they help in spreading light evenly throughout the new interior and eliminating any dark corners that previously existed. Sliding glass doors and a white kitchen island complete the interior as the rest of the décor stays minimal and understated. [Photography: José Hevia]
RELATED: Beautiful Blocks of Color Bring Personality to Smart Barcelona Apartment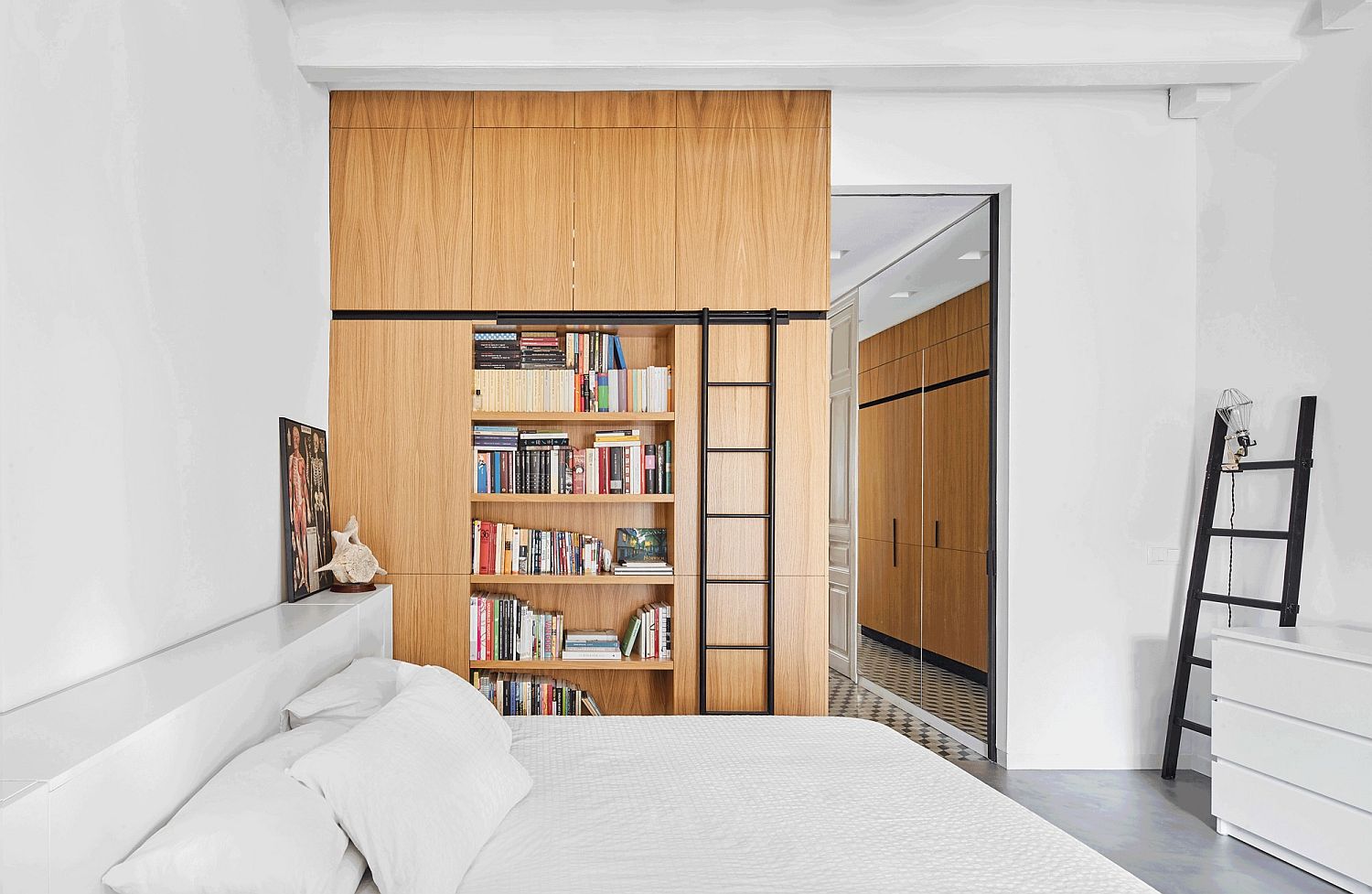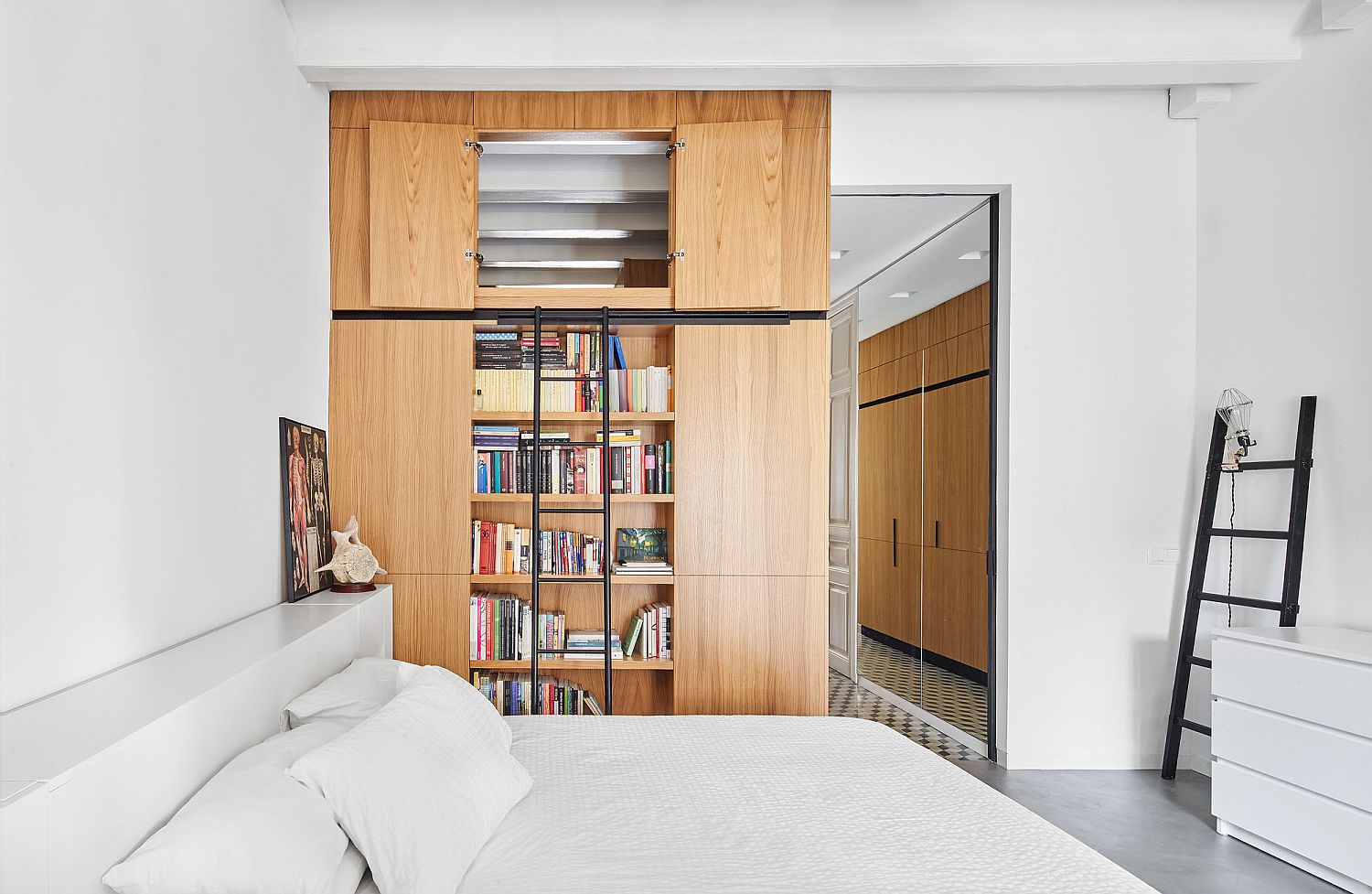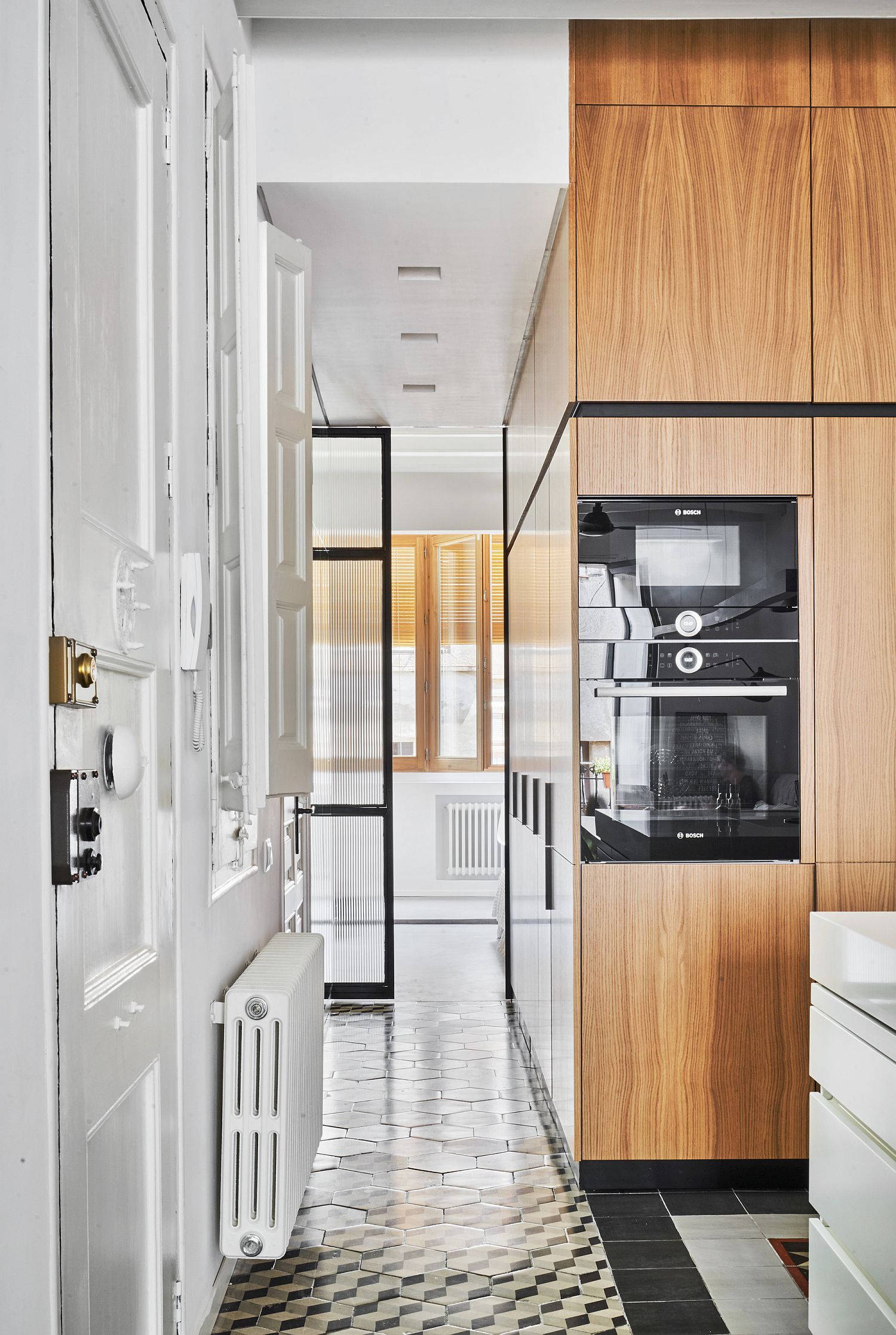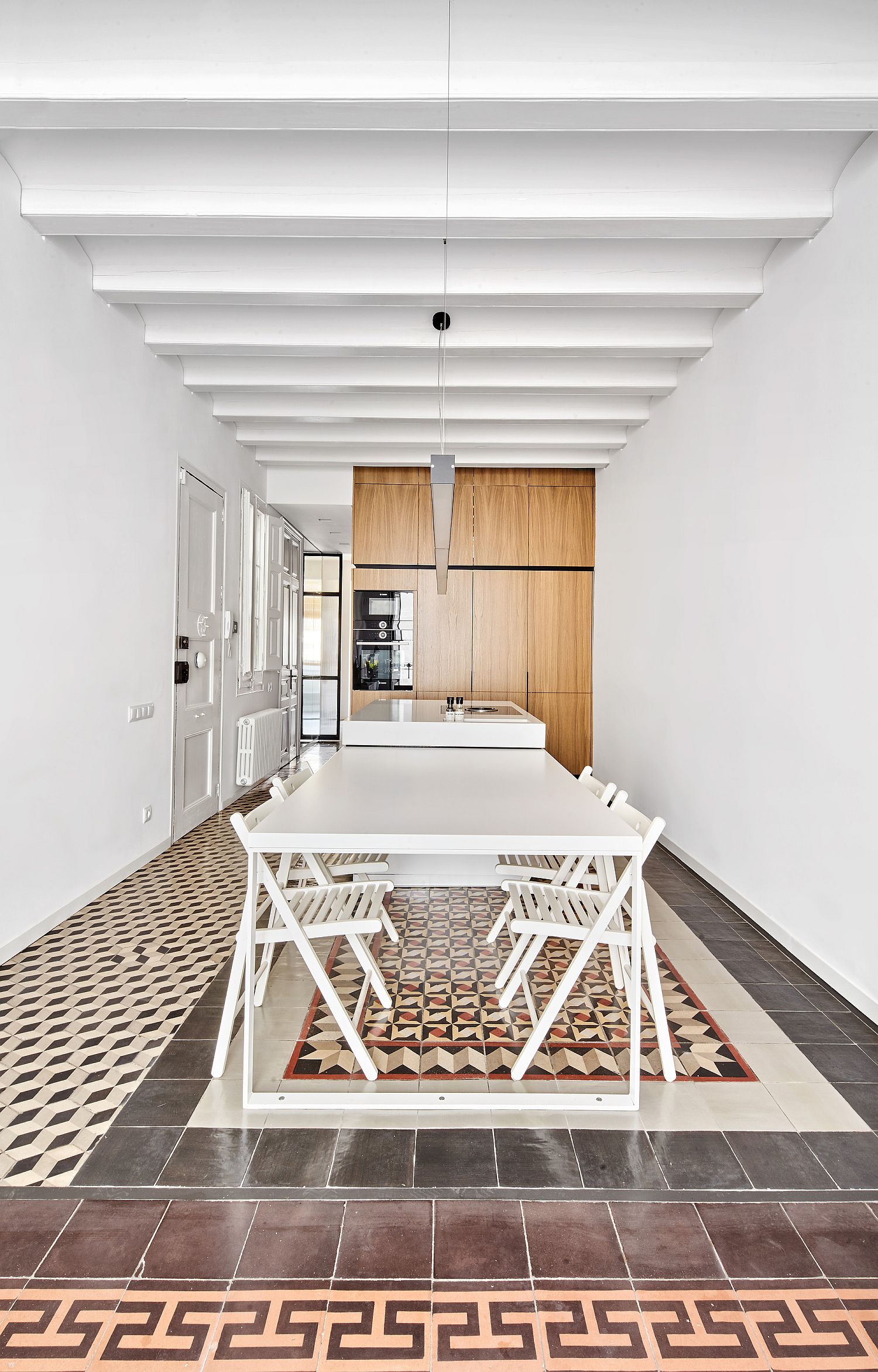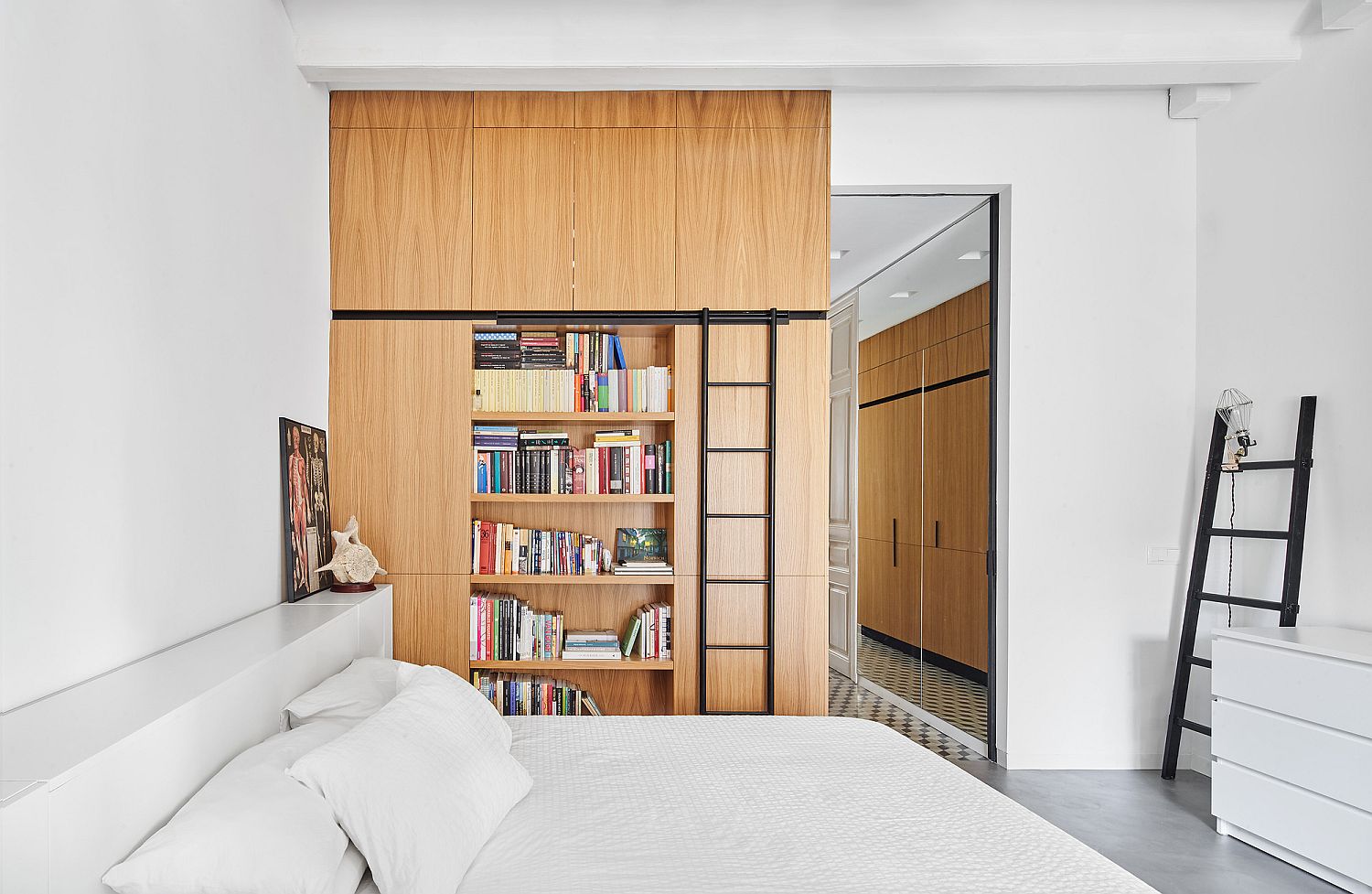 The strategy of the project is based on recovering and revaluing the original elements of the apartment, contrasting them with a minimalistic intervention. Elements like the original hydraulic floor tiles and high ceilings with the catalan vault are exposed and given an important visual role.
RELATED: Think Vertical: Space-Savvy Kitchen and Mezzanine in Small Barcelona Apartment