We are always on the lookout for new ways that you can add vivacious color, pattern and even textural beauty to every room in your home, and few spaces are as demanding in this regard as the kids' rooms. Whether it is a gorgeous boys' bedroom, a smashing playroom or even a smart study, there is plenty of opportunity to usher in bright hues and fun patterns here without ever feeling like it is all too much! Today, we take a look at a wide array of fascinating shelves that go beyond the mundane as they combine form and functionality effortlessly in the modern kids' room.
Kids' room shelving is often limited to simple, modern units that bring clean design and straight lines to the room with a smidgen of color at times. But that is just the tip of the iceberg, as there are many unique shelves out there that break the mold and give the already fun space a more expressive and exuberant demeanor. The 20 fabulous inspirations on display today will surely tempt you to give the bedroom or playroom of your little one a quick and practical makeover!
Urbane Contemporary Designs
Open shelves in the kids' room allow you to combine the benefits of a handy storage space and a lovely display with ease. Instead of those closed cabinets or those many toy baskets neatly lined up in the kids' bedroom, shelves do demand a bit more organization and a clutter-free environment. But the extra bit of effort is well worth your time, as toys, books and other accessories placed neatly on these shelves become a part of the narrative of the room and usher in both color and visual contrast in refined, contemporary style.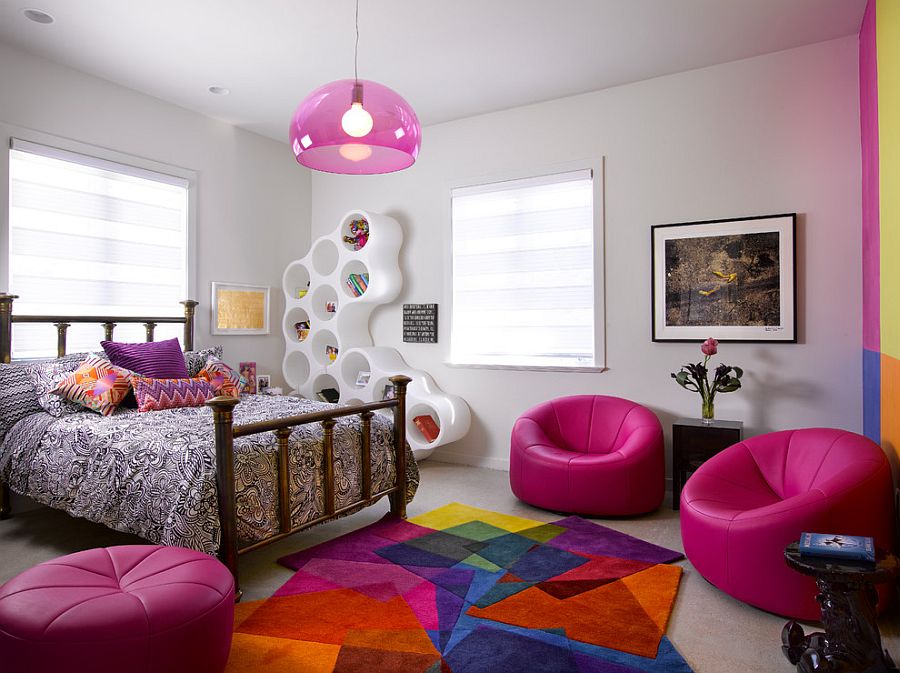 The best part about these classy shelves is that they will serve your kids for years to come, even as they move on to their teens and beyond. You can even use many of these sleek and stylish contemporary shelves in the home office or guest room when needed, and if you wish to design a kids' bedroom that grows along with them, they are a great choice indeed.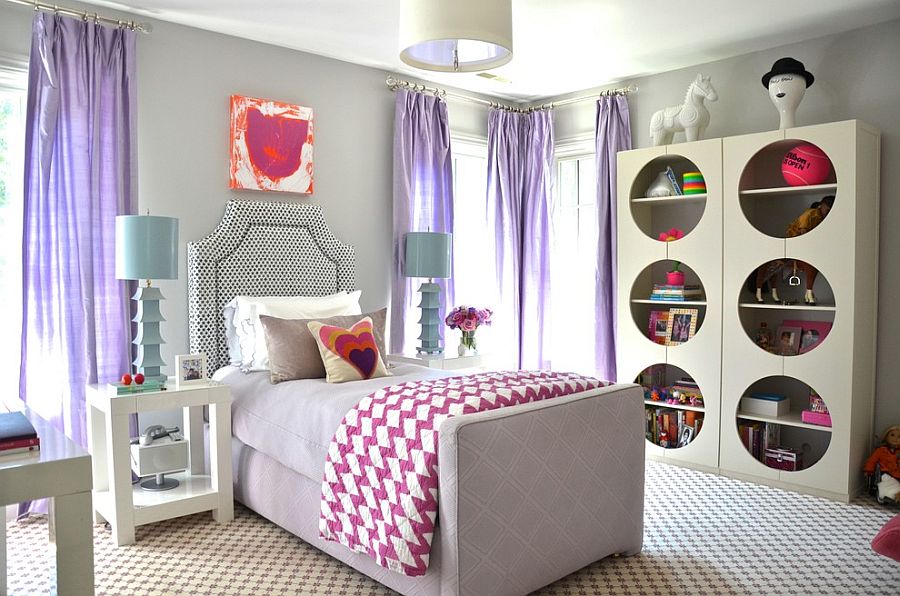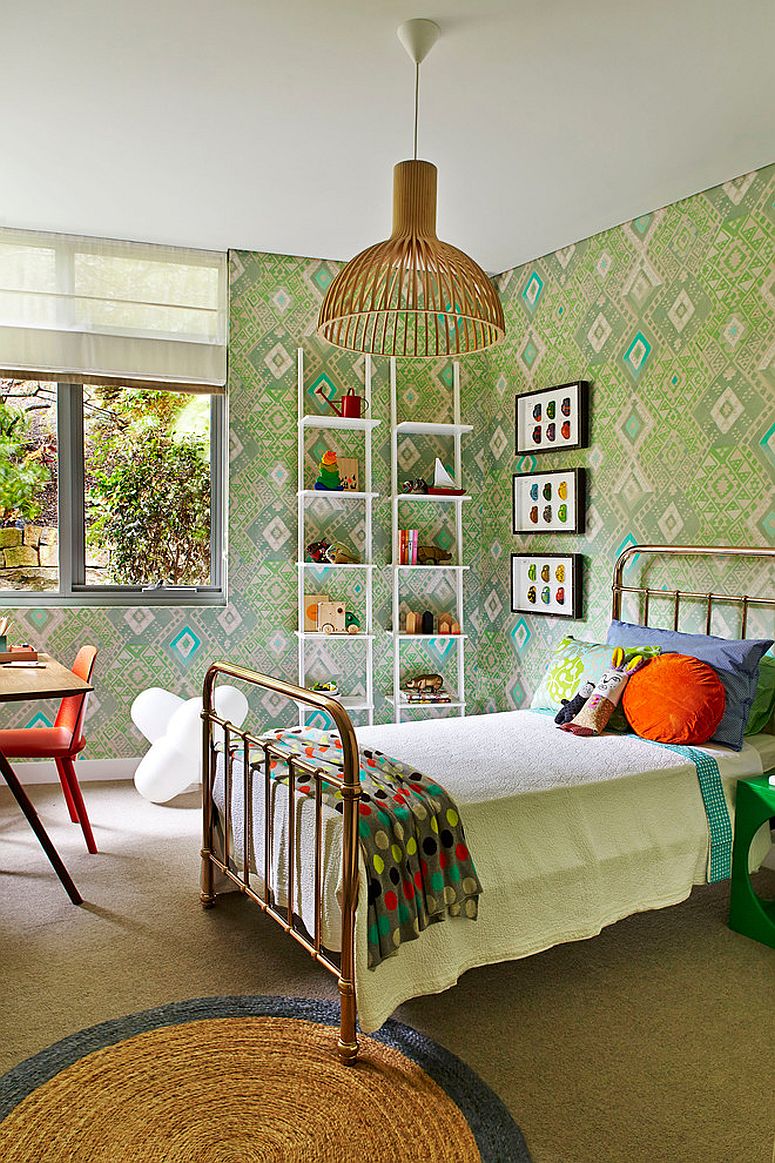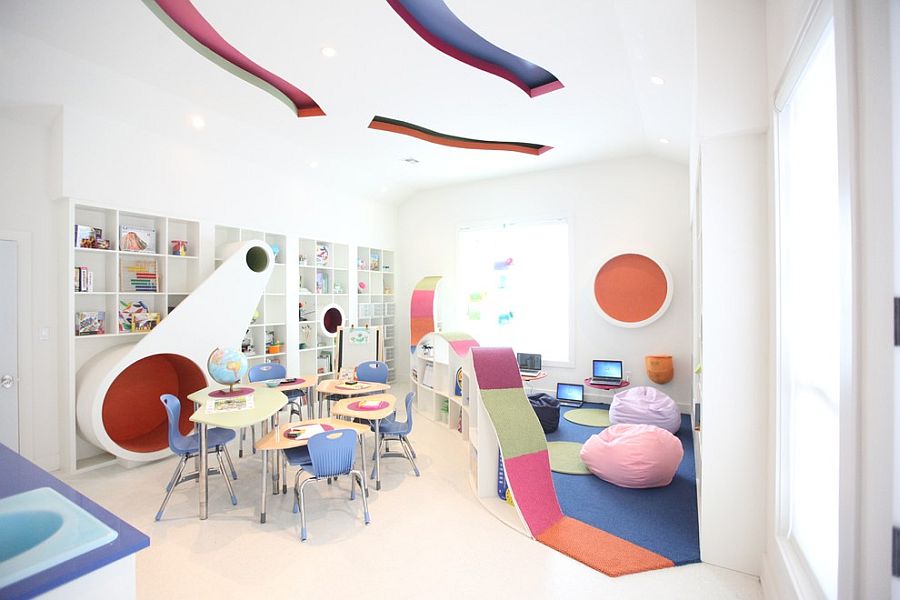 Beyond Straight Lines!
Bored with those simple straight lines in the kids' room? Surely if there is one space in your home that can handle loads of geometric contrast, it is the snazzy room of the little ones! Try out shelves in different geometric shapes that not only add diversity to the room, but also help shape striking focal points. Open, hexagonal shelves are a hot trend, and when clad in bright hues, they make a gorgeous display that steals the spotlight. Large, round shelves are perfect for stashing away giant soft toys, while even the simple box-shaped shelves can be arranged to fashion fun displays.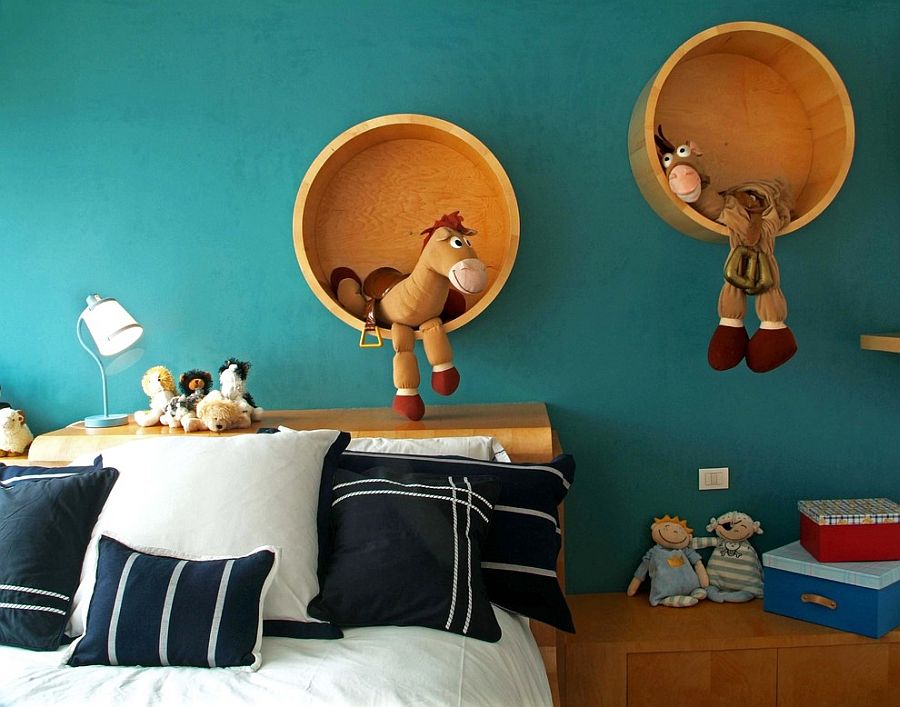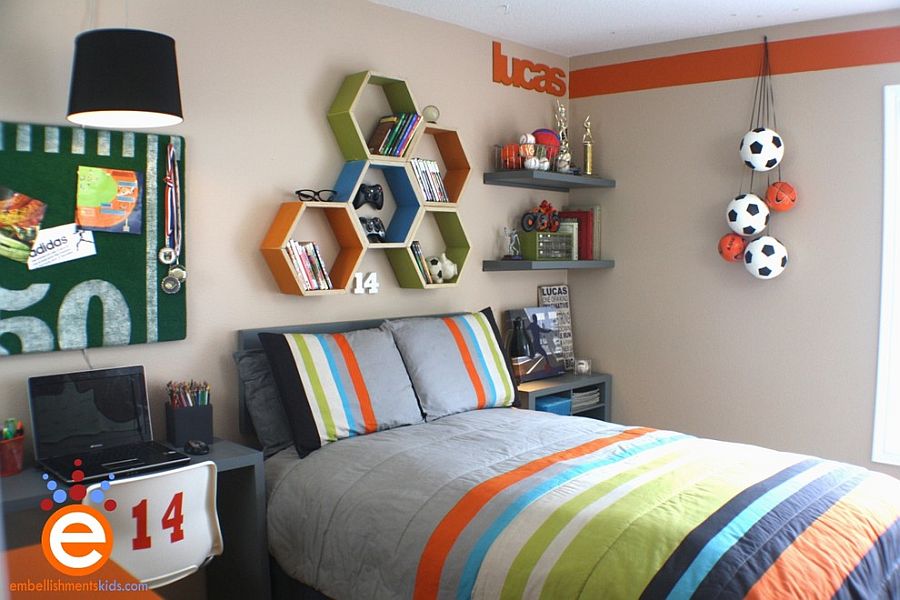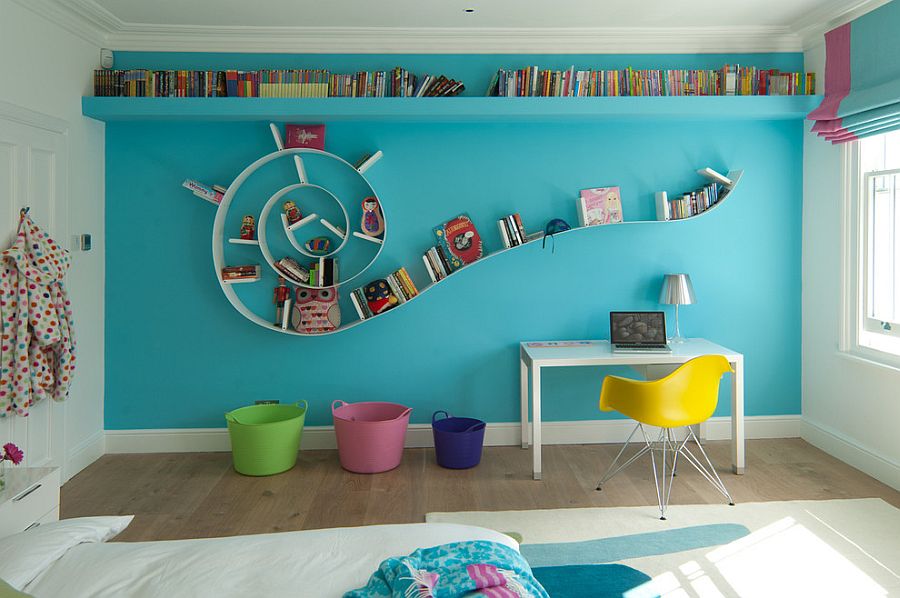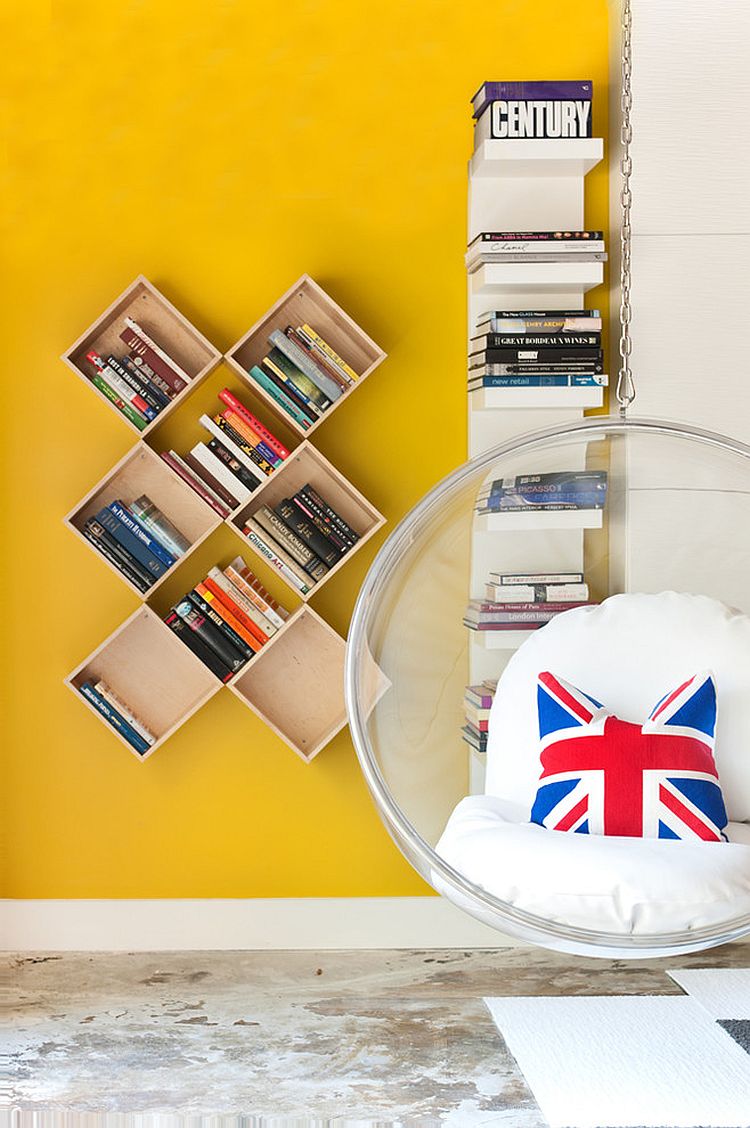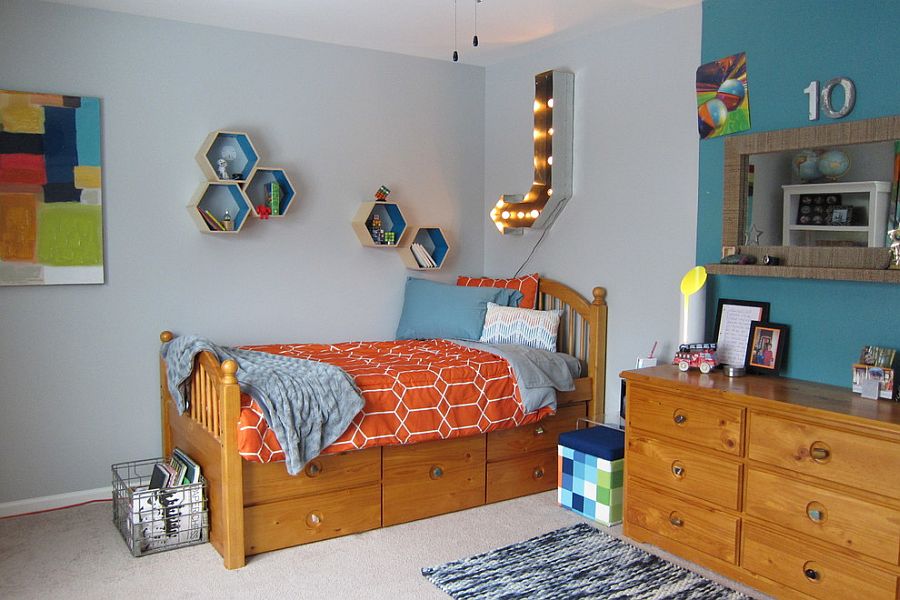 Custom, Homemade Solutions
Even though slim, floating shelves bring a certain unassuming modernity to the room, they can be quite expensive indeed. A smarter way to beat the price tag is to opt for bespoke shelves made by local craftsmen that will bring the same quality while giving you a chance to customize the design to suit the specific theme and color scheme of your kid's room. If this does not work, then delve into the world of DIY projects and showcase your own skills by crafting cool shelves that reflect your child's latest passion. (Like the hip skateboard shelves below)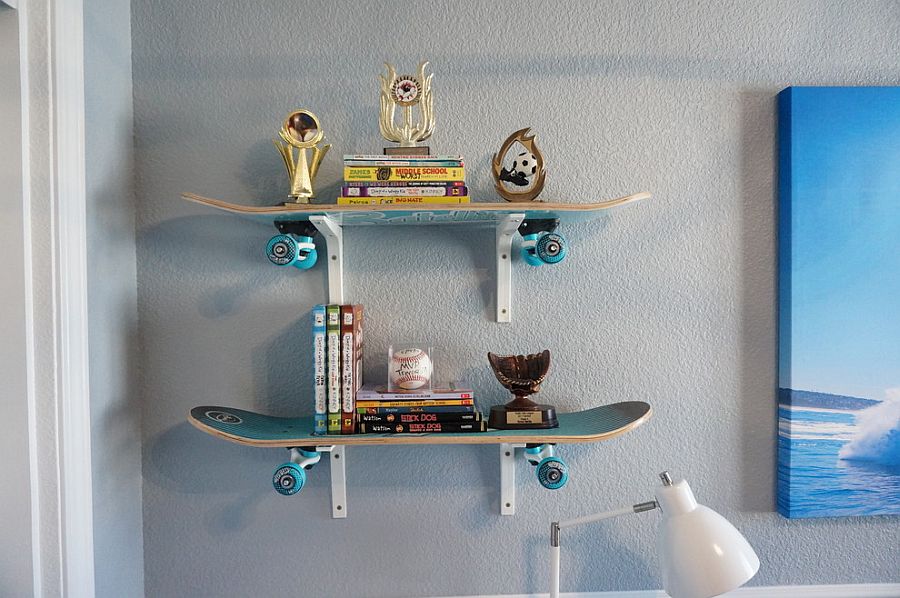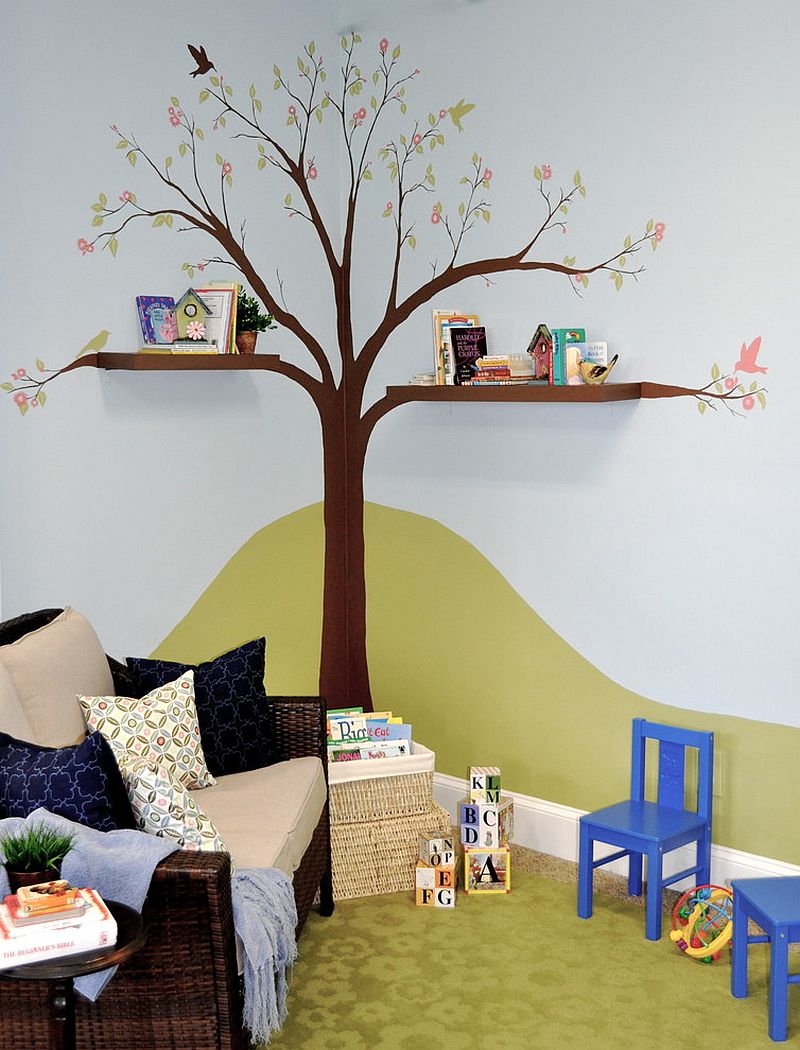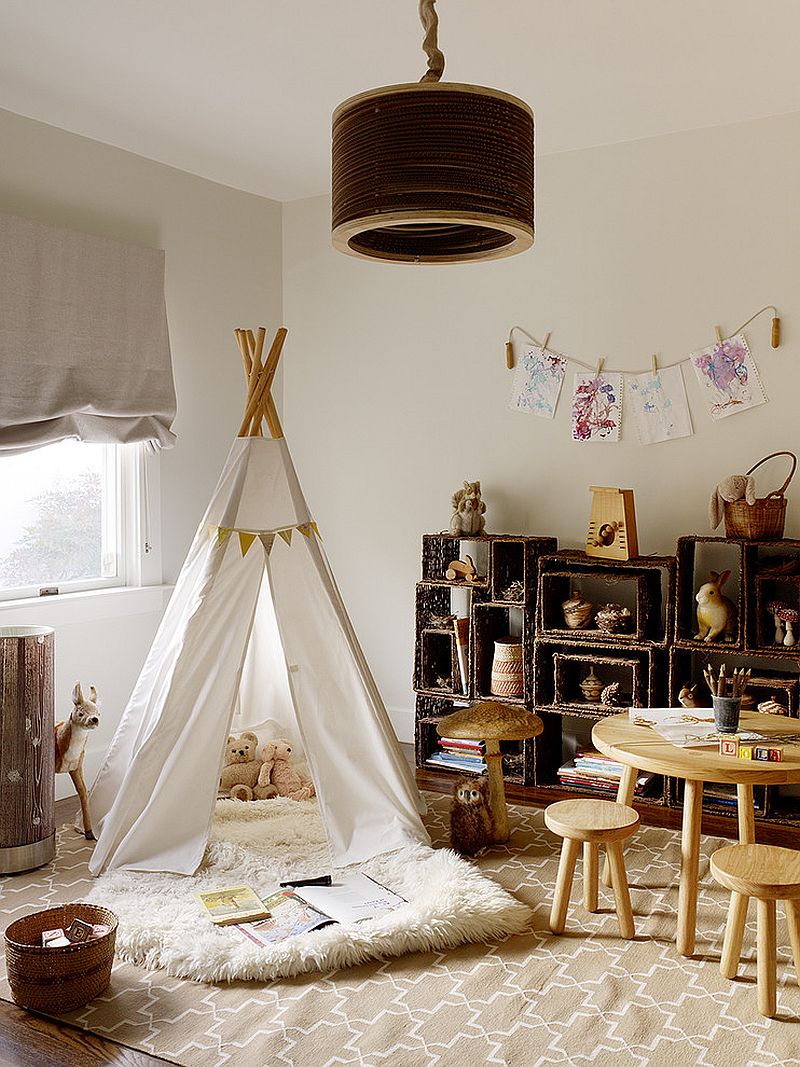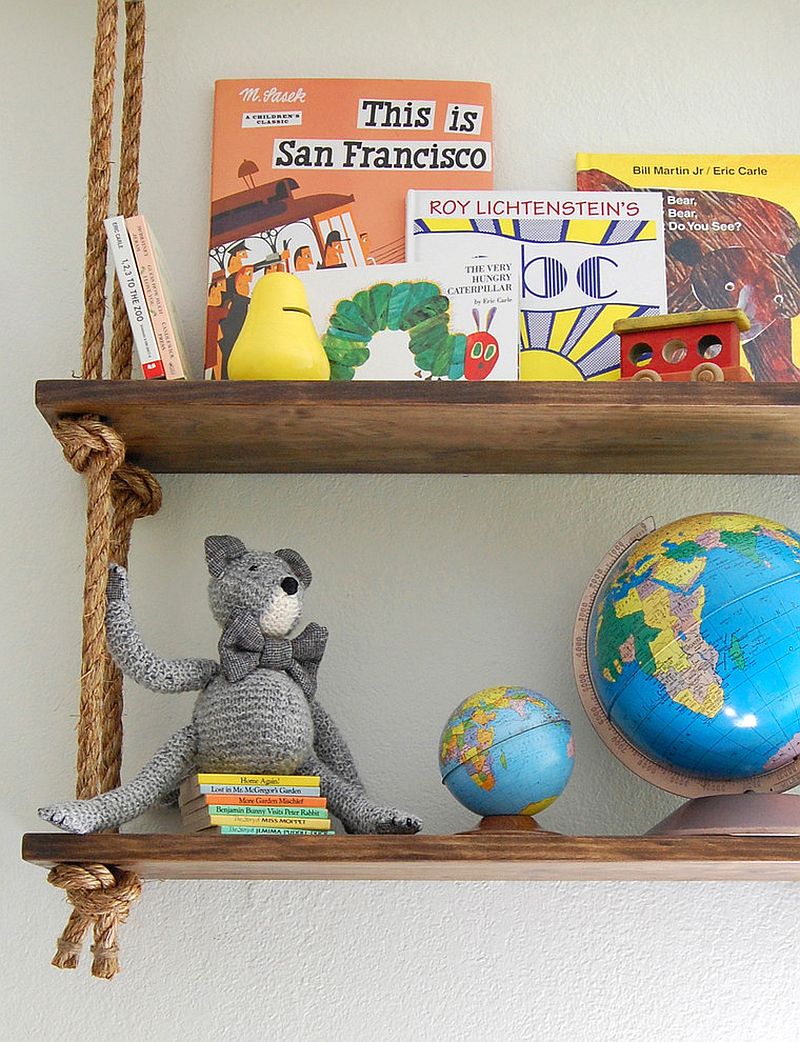 Step Up the Style Quotient!
Beds in kids' rooms have come a long way from those simple, metal-framed loft beds a couple of decades ago, and today, you can get a kids' bed in shapes that range from the classic race car to a majestic castle. If you have a loft or bunk beds, then use the stairs as additional shelving! With the right design, this space-saver can help you tuck away those bundles of toys, even while saving both space and cash splurged on separate, floating shelves in a small kids' bedroom. Sometimes, simplicity is indeed the best way forward!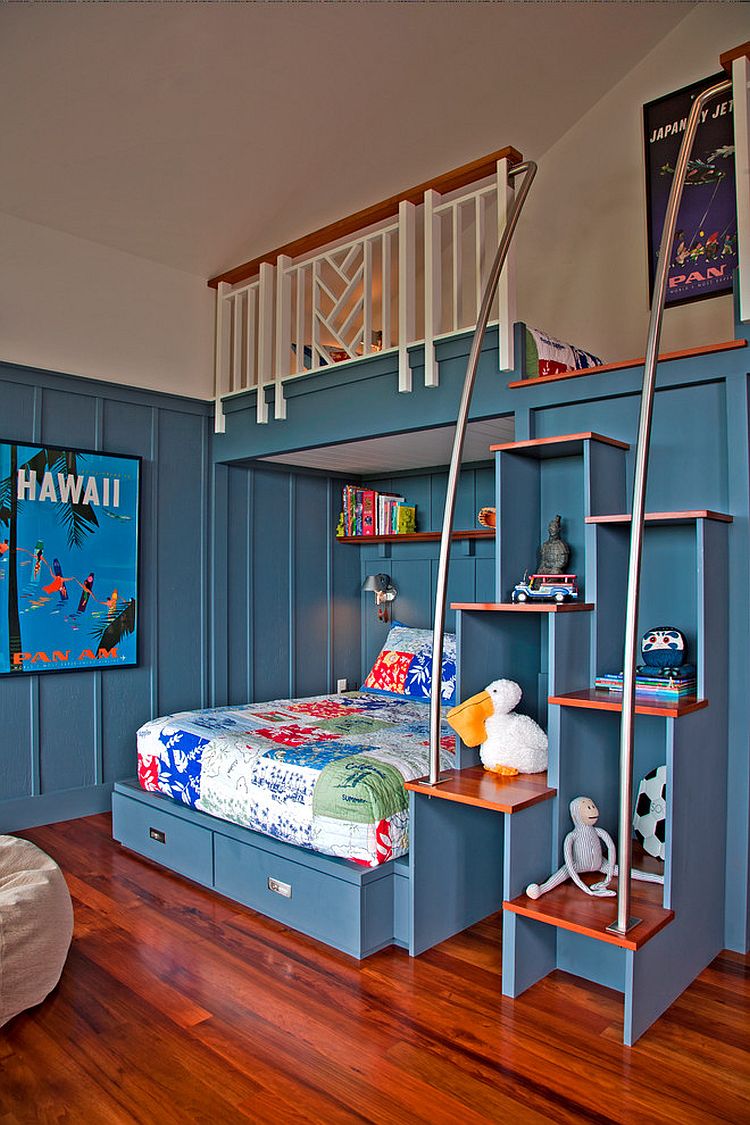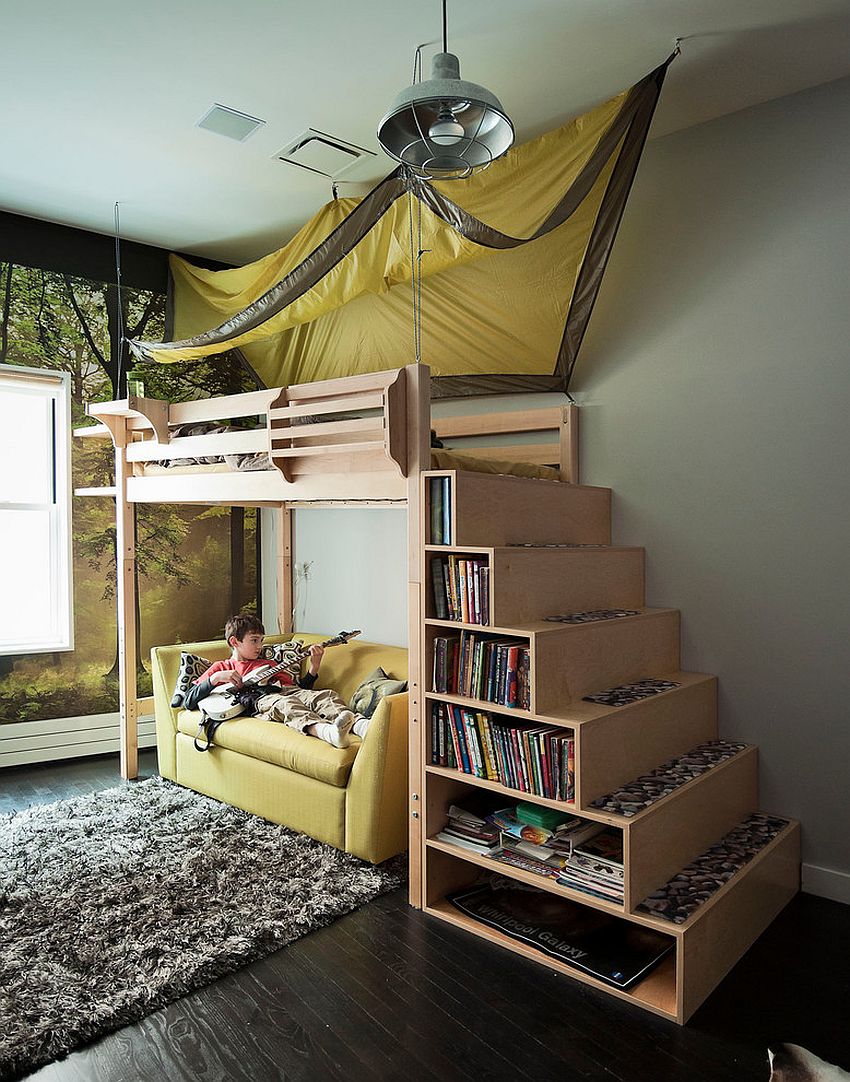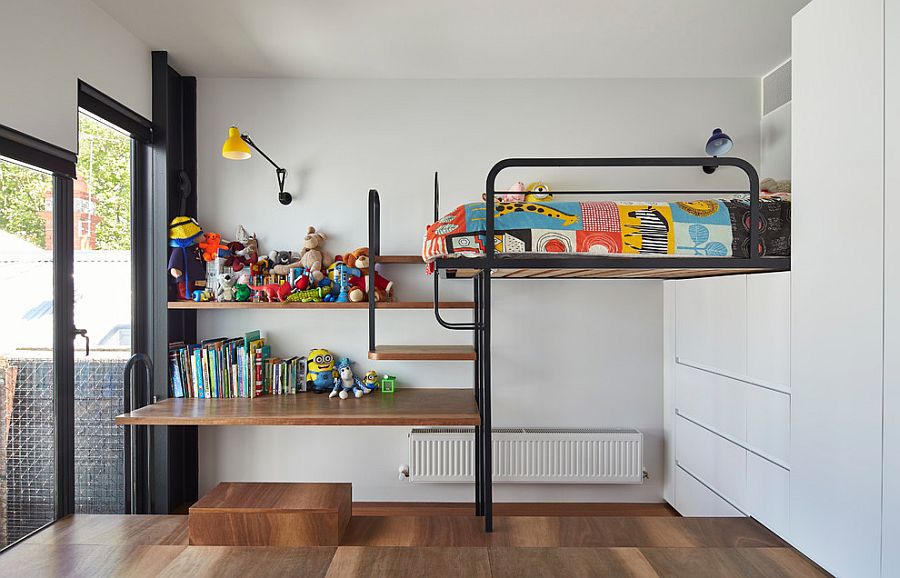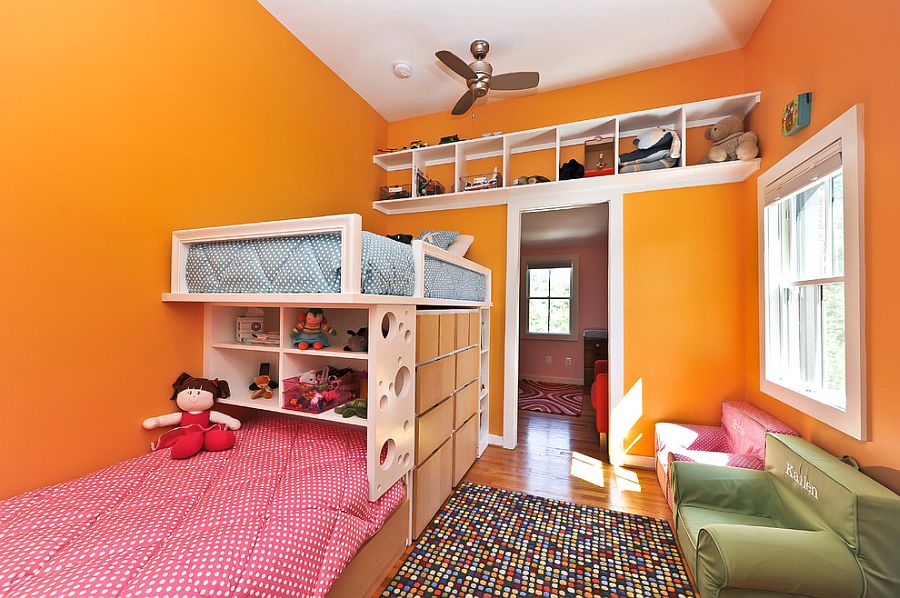 A Dash of Color
Multicolored shelves in the kids' room come in a wide range of shapes and finishes. Choosing the right ones can be a tough and confusing task at the best of times. A safe and sensible option here is to first finish decorating the room fully before you think about those elegant, modern shelves. Once the theme and color scheme of the room is clear, then picking the right shelves becomes a whole lot easier. Also, this will give you a good idea of how much space you can spare for the shelves and the way that they need to interact with the lighting fixtures and other décor in the room.