Interior design can empower you to reshape the way you view the world. Sound dramatic? Well bring on the drama, because fall and winter can produce some cold, wet weather! Day after day of gray skies, rain, wind and snow can start to affect a person's outlook. Stay away, gloom!
A thoughtfully designed interior can be your haven during the chilliest months of the year. Suddenly velvet throws and textured pillows become armor for the most challenging of days. It's not about the stuff you buy. It's about the home retreat you create for yourself. One look at your space can remind you that "you've got this." You're in control, you're taking care of yourself, and a comfortable oasis awaits you at the end of each day. Read on for a big dose of cozy decor inspiration… [photo from ferm LIVING]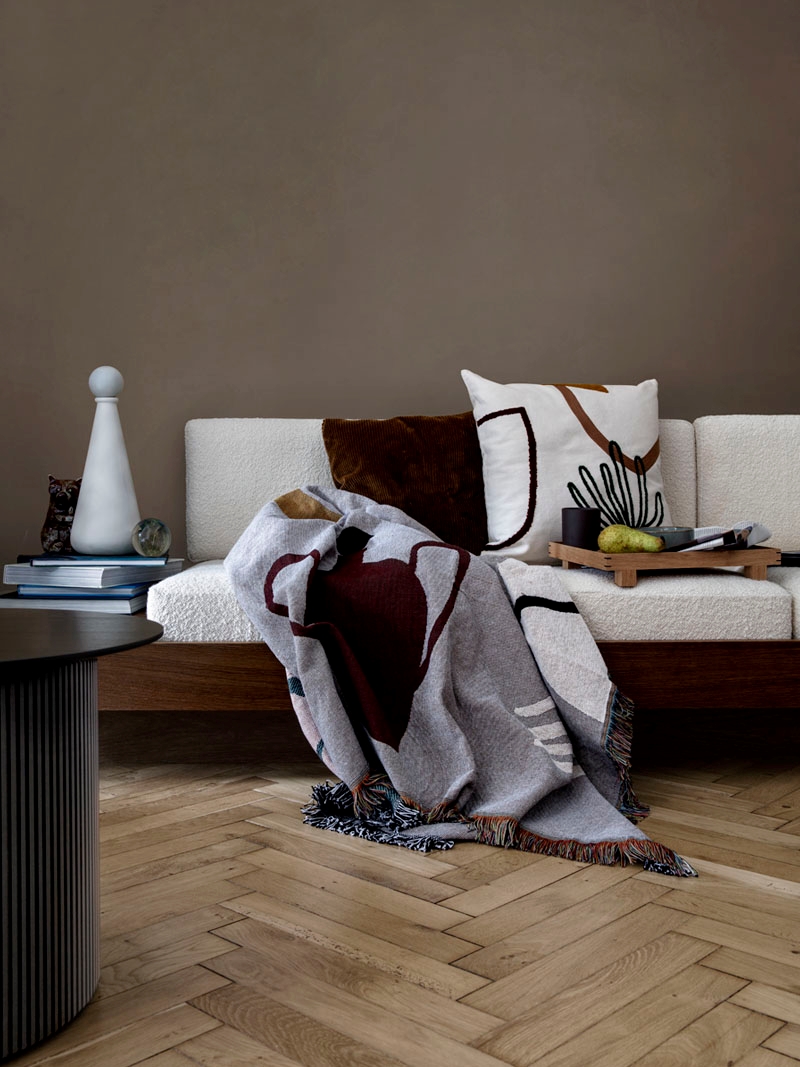 Creature Comforts
Your creature comforts are the things that bring you peace and calm during the coldest, dreariest and most stressful of days. For some, the mere visual of a cozy throw blanket creates a warming effect! Below we see Urban Outfitters' Amped Fleece Fringe Throw Blanket in Blue: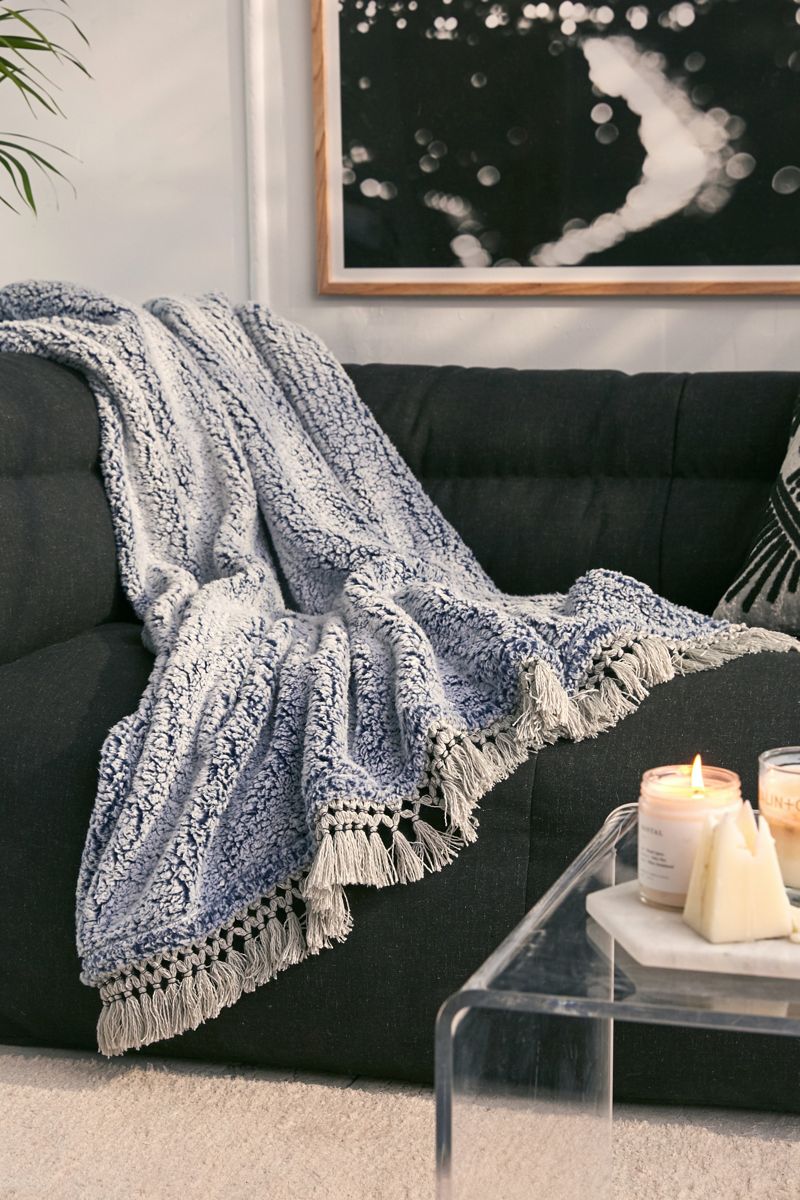 Textured pillows can also create a visually decadent and truly comfortable setting. These velvet pillows from CB2 are available in an array of colors: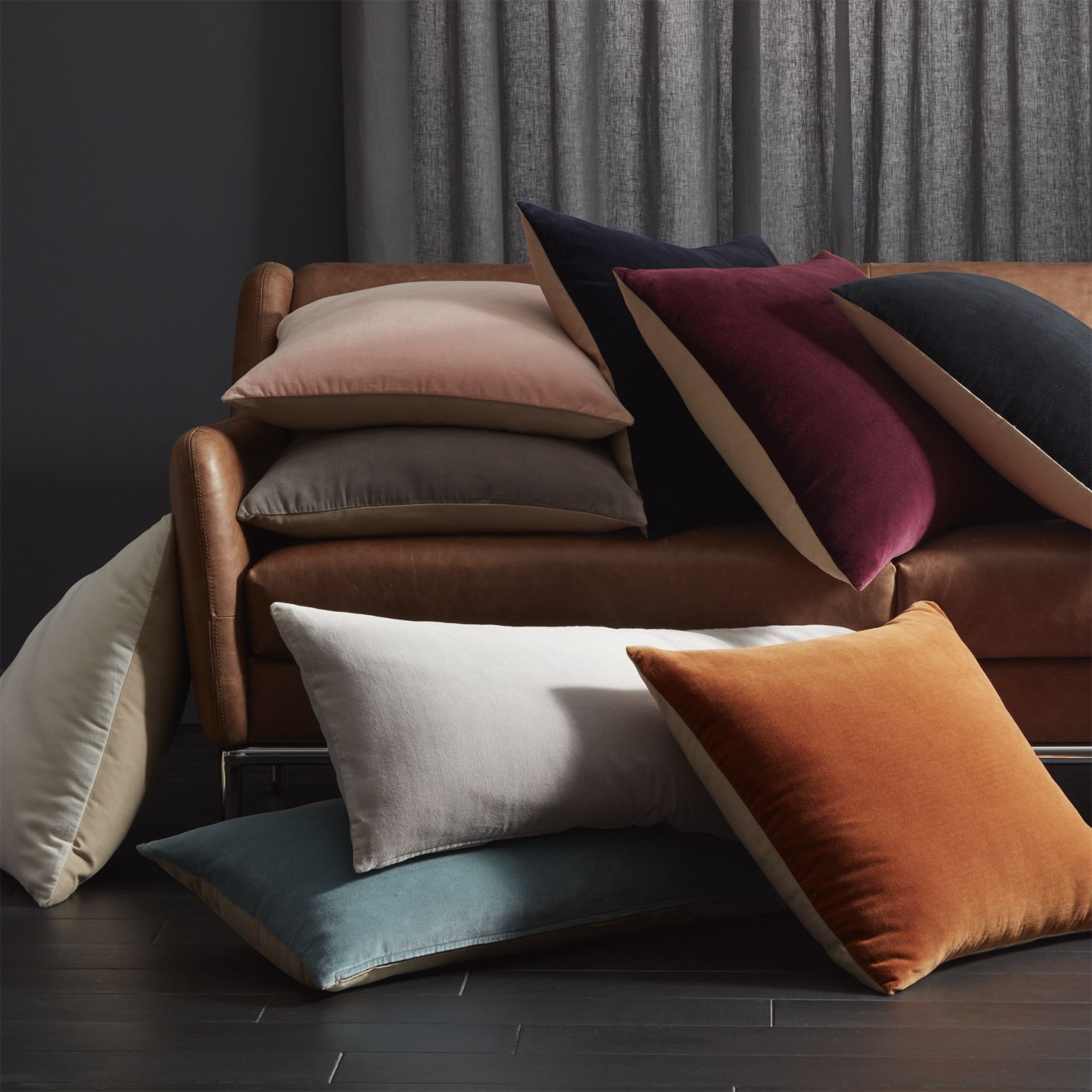 If you're wanting to add something cozy to your space but don't know where to start, think about how you'll be using your space during the coldest months of the year. Will you be staying in a lot and watching movies on the couch? Are you someone who loves to entertain? Perhaps you need some cushy extras for your sofa, or some additional seating for guests, like this Kirstie Velvet Pouf from Urban Outfitters: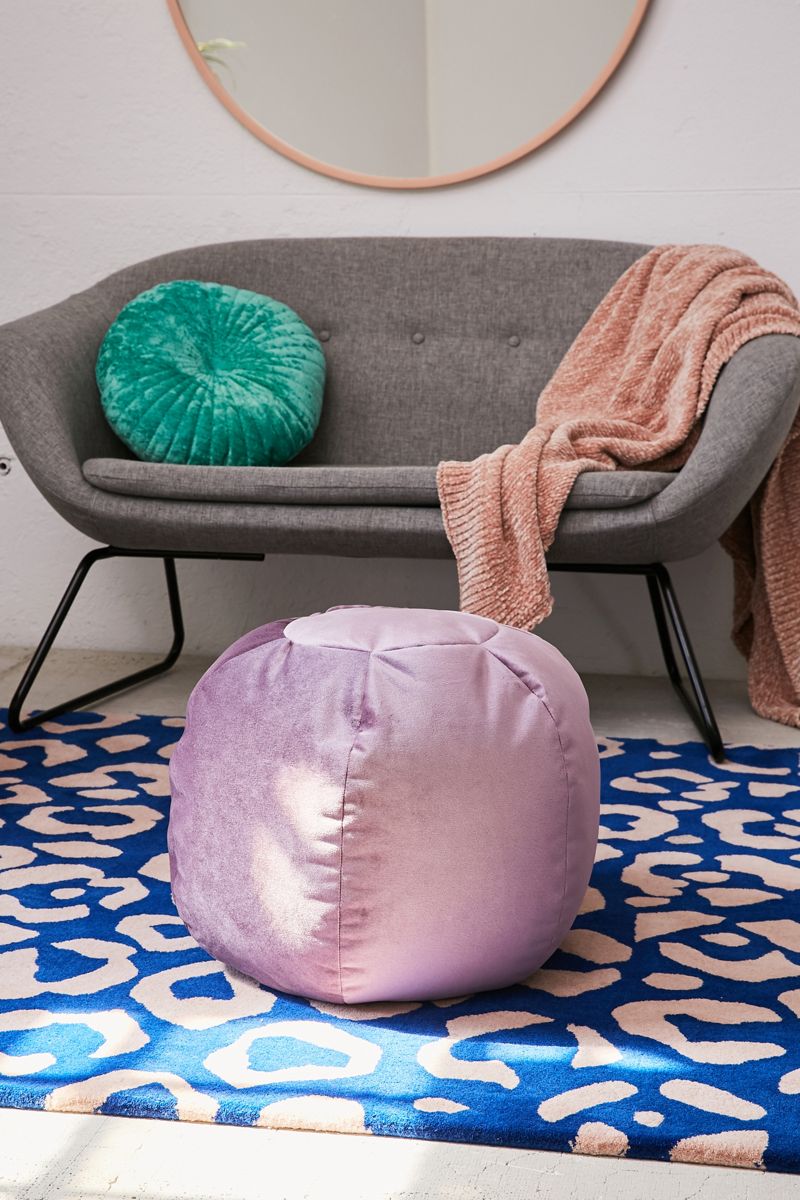 Then there are special touches that add light and warmth to your home, such as candles. Like a bright spot in the darkness, the flicker of candlelight is the promise of warmth and festivity. The artful candles and candleholders below are available through ferm LIVING: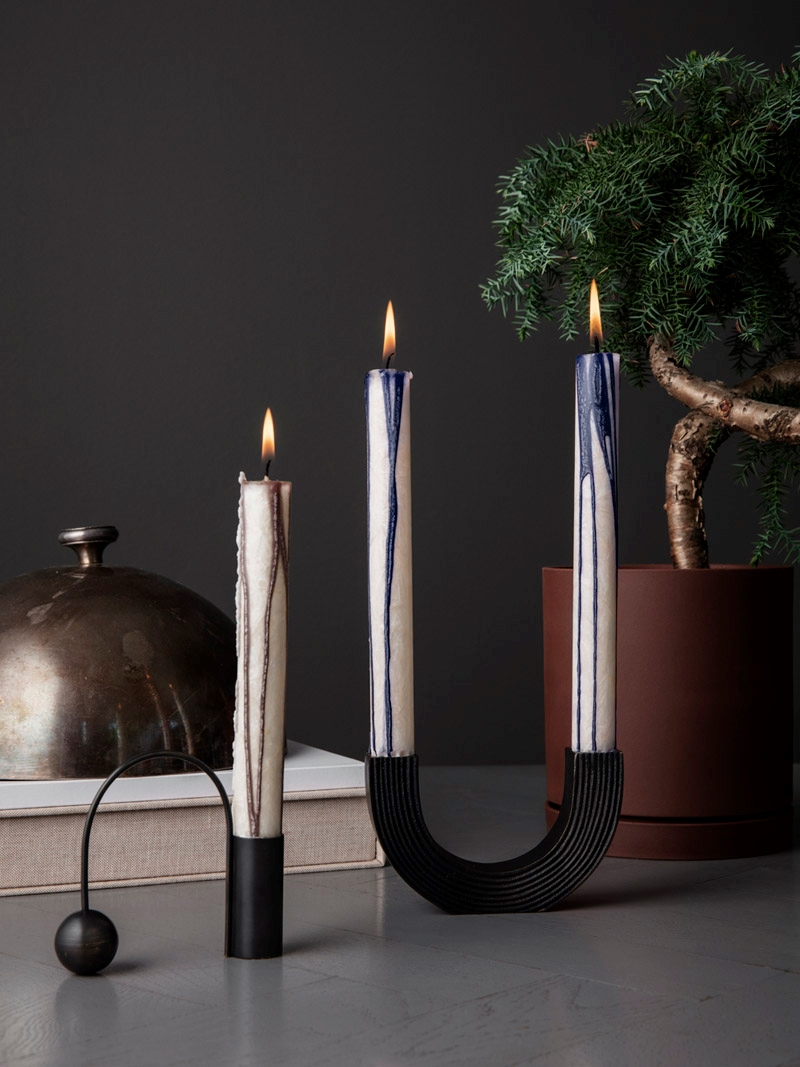 Last but not least, think of the little treats that are nice to look forward to when life's demands are high. A warm bath. A special dessert. A cocktail (or mocktail) with friends, served in a beautifully designed glass. [photo from CB2]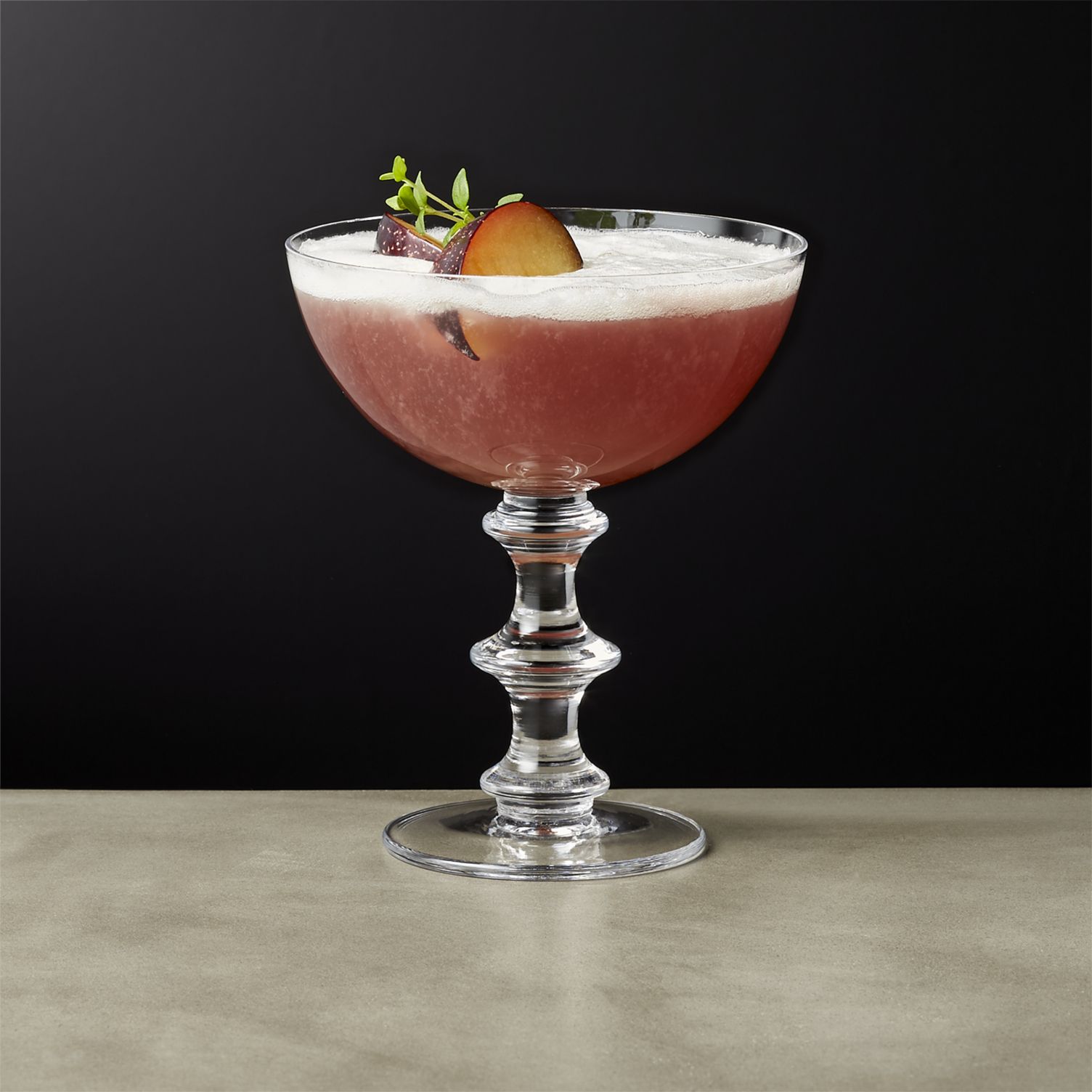 Quiet Moments
Creature comforts often surround the quality quiet moments we set aside for ourselves, especially during busy times such as the holidays. There are many demands placed on us during life's most hectic seasons. When our social calendars fill up with events and gatherings, we have less time to do the things that matter most to us. Reserving some quiet time each day (or at least each week) is a great way to stay connected to our authentic selves, hopefully clearing our minds so we can stay focused on what really matters. [photo from CB2]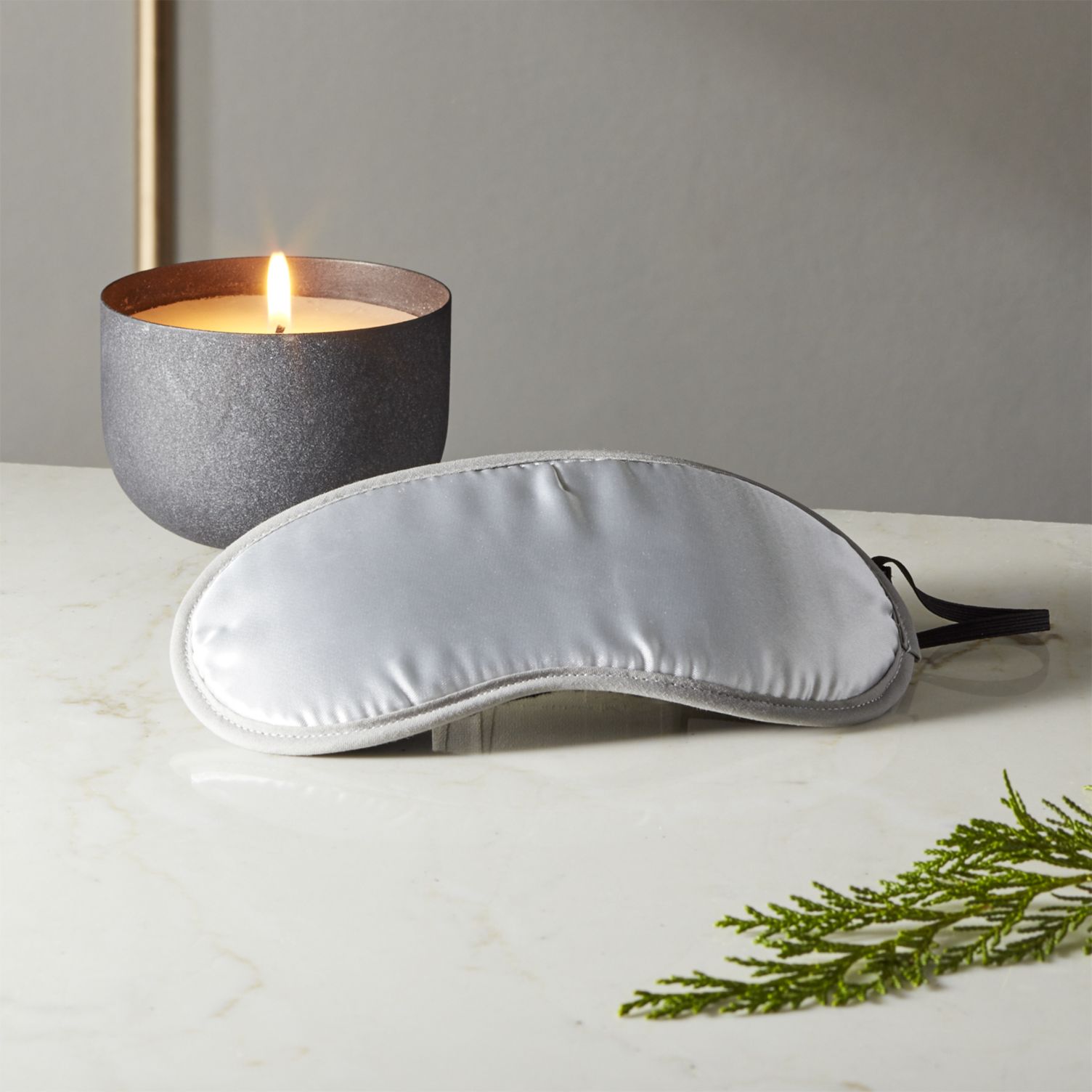 A relaxing "getting ready for bed" ritual, a delicious breakfast by the window, or some cozy reading time at night in the candlelight can do wonders for the soul. Making room in these spaces for artful objects can help facilitate these joyful moments. Below we see an array of modern treasures, including the Balance Tealight Holder from ferm LIVING: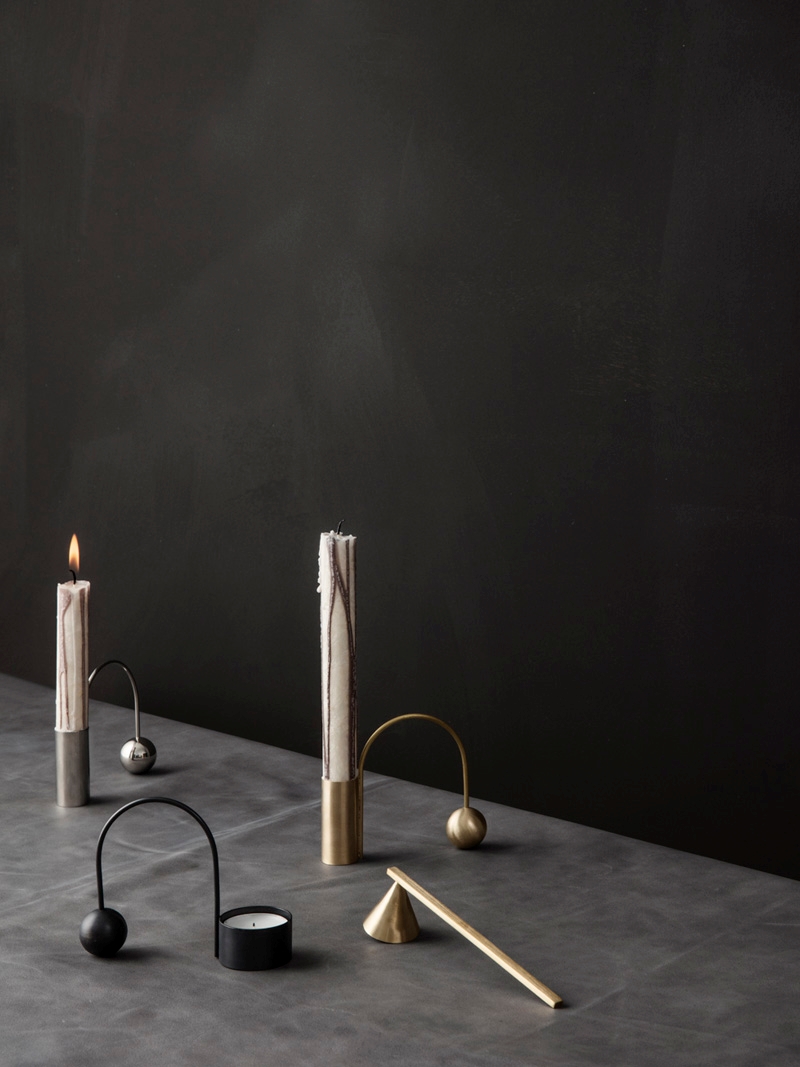 Using design to your advantage during life's challenging moments is anything but frivolous. By placing reminders of quiet, peaceful experiences in our line of sight, we create a promise of good things to come. Whether you put your bath products on display or your candles on the mantel at all times, don't hesitate to create beautifully styled vignettes. [image from ferm LIVING]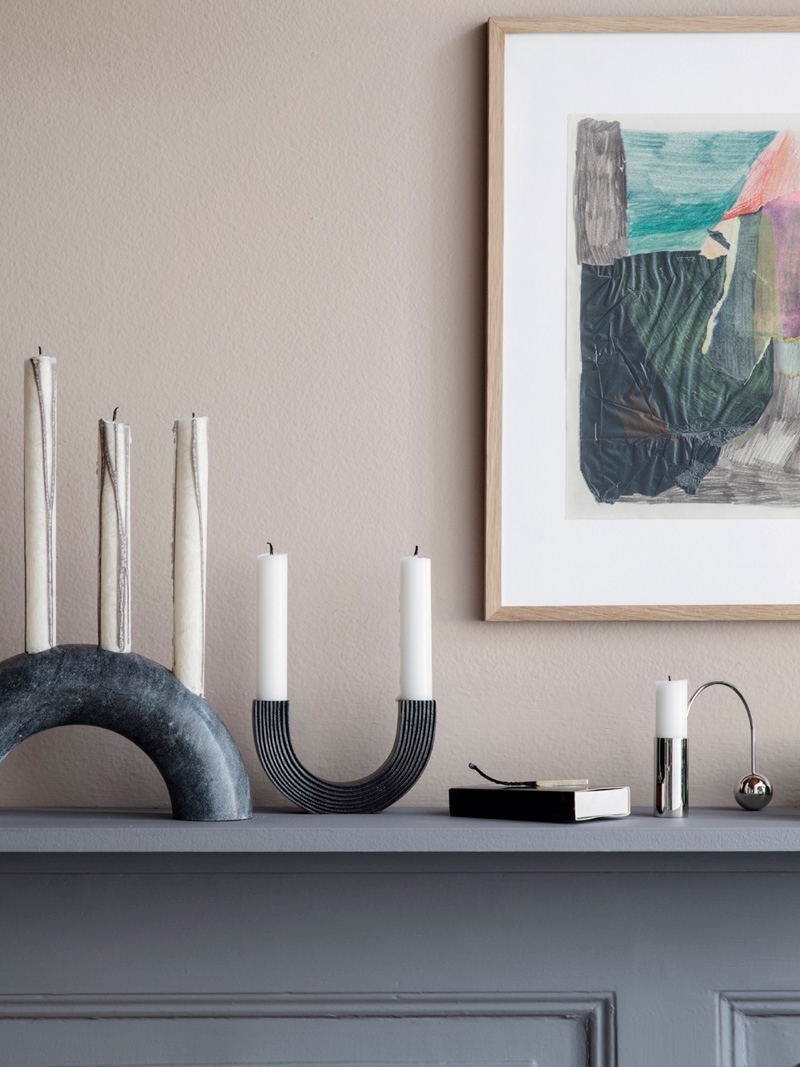 Also consider collecting items that encourage contemplation, such as interesting books and poignant artwork. Below we see White Seas 1 Painting from CB2: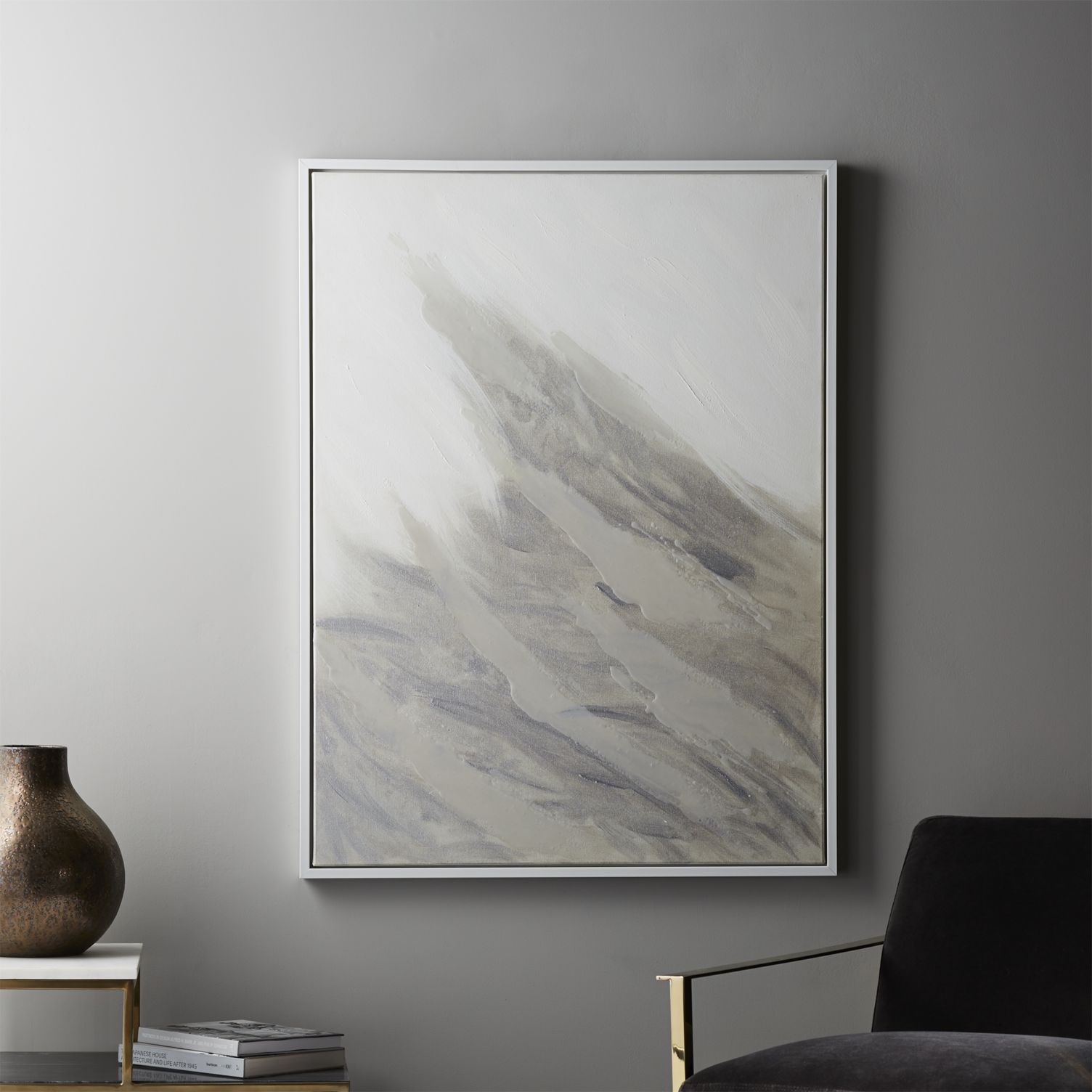 Something Festive
The weather outside may be chilly and sometimes gloomy, but there's a silver lining: a plethora of fun occasions. Don't hesitate to revel in the festivity of the holidays. Celebratory moments enrich our lives, and we can bring the celebration home with special touches that evoke a cozy feel. [photo from CB2]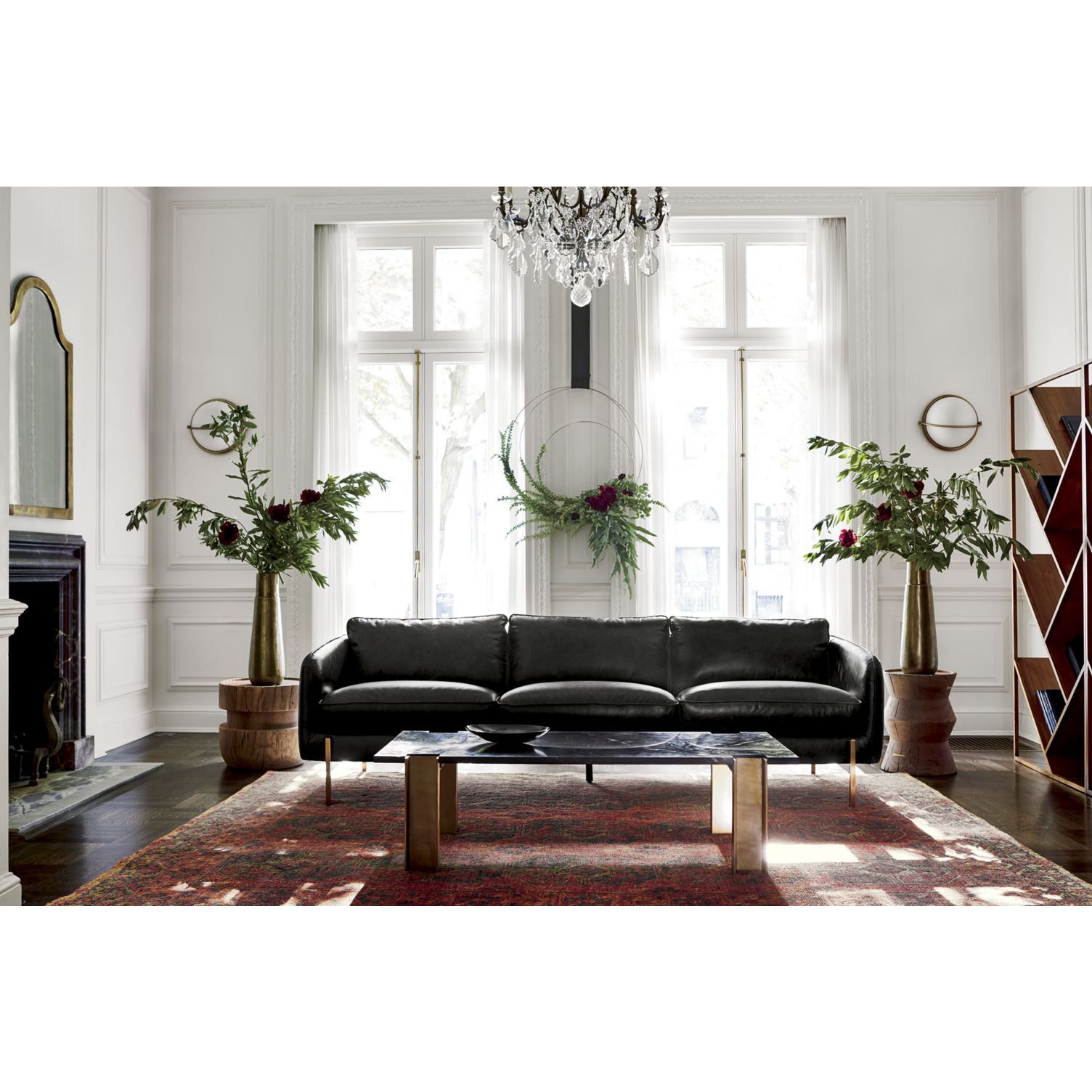 Let your decor reflect your holiday philosophy. This design strategy is empowering, as you are taking what you love most about the season and giving it prominence in your home. Do you enjoy a decadent table that is dark and earthy at the same time? Bring on the natural hues and harvest-y minimalism! [photo below from ferm LIVING]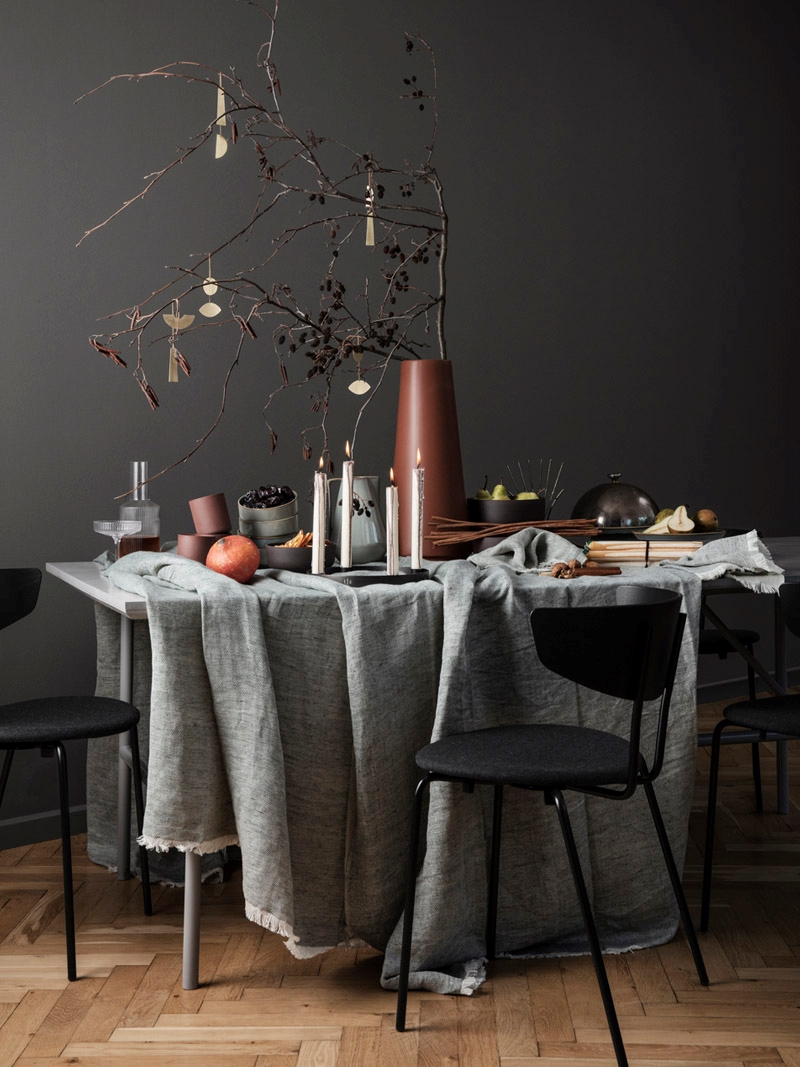 If you're into a less-is-more approach, try incorporating one or two significant statements, such as this lovely Berry Wreath from CB2: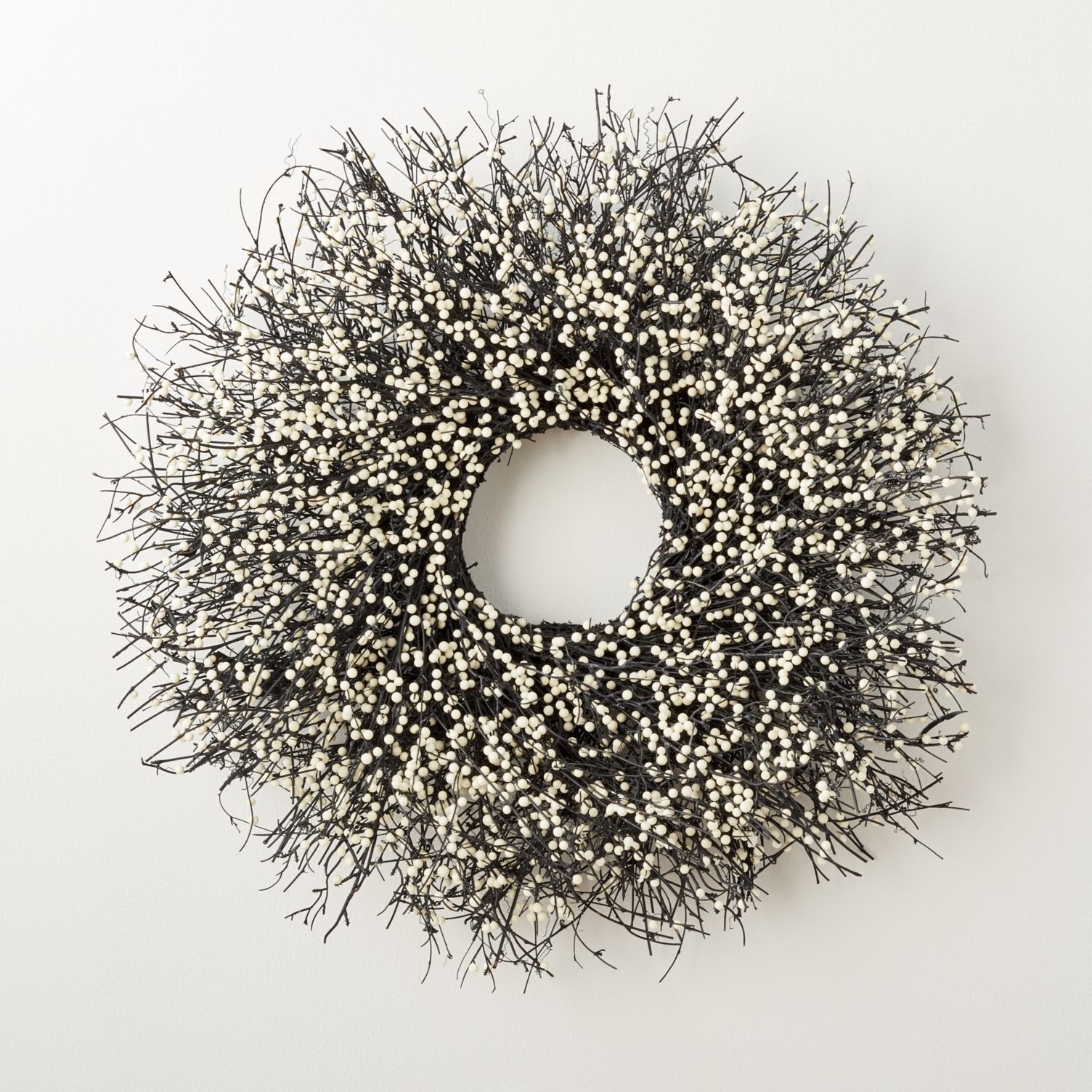 It's all about putting your own stamp on this special time of the year. Cozy details that just might be your style: soft surfaces, the warm glow of the fireplace, and beautiful stockings, such as these velvet Christmas stockings from ferm LIVING: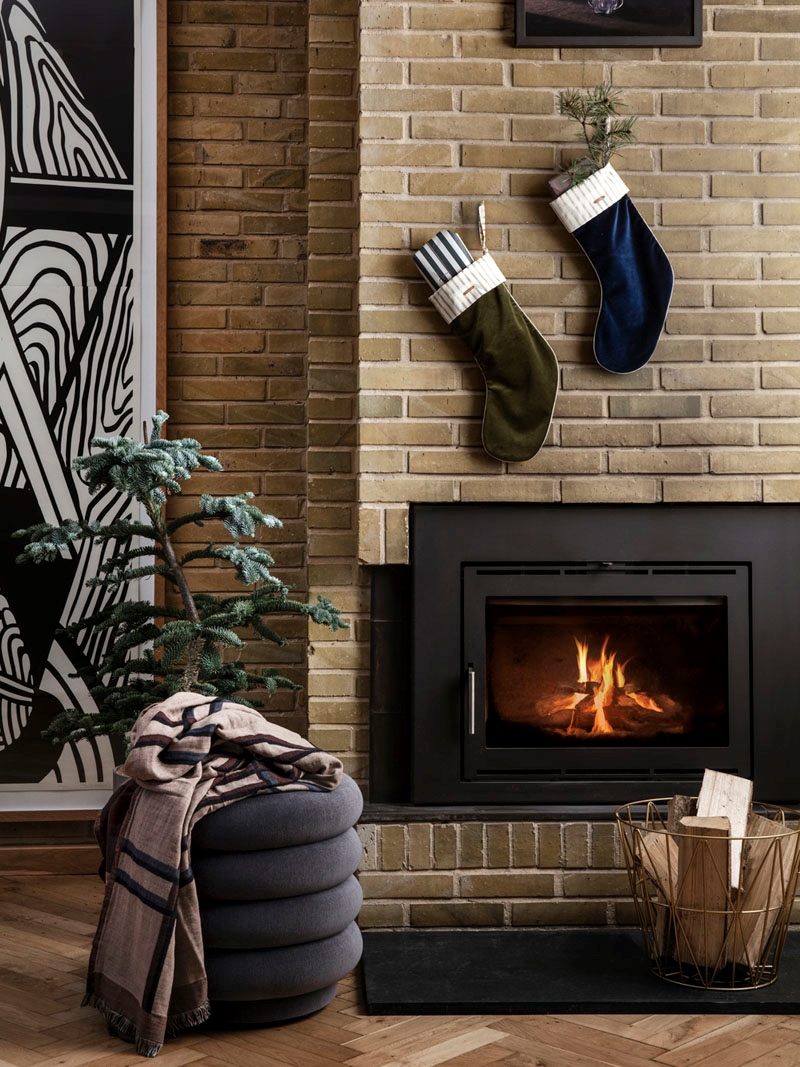 The key is getting creative in a way that brings you happiness and speaks to your own unique style. Try thinking outside of the box and opting for pieces that are unexpected, fabulous, and give you that warm and fuzzy feeling! [candle holders below from ferm LIVING]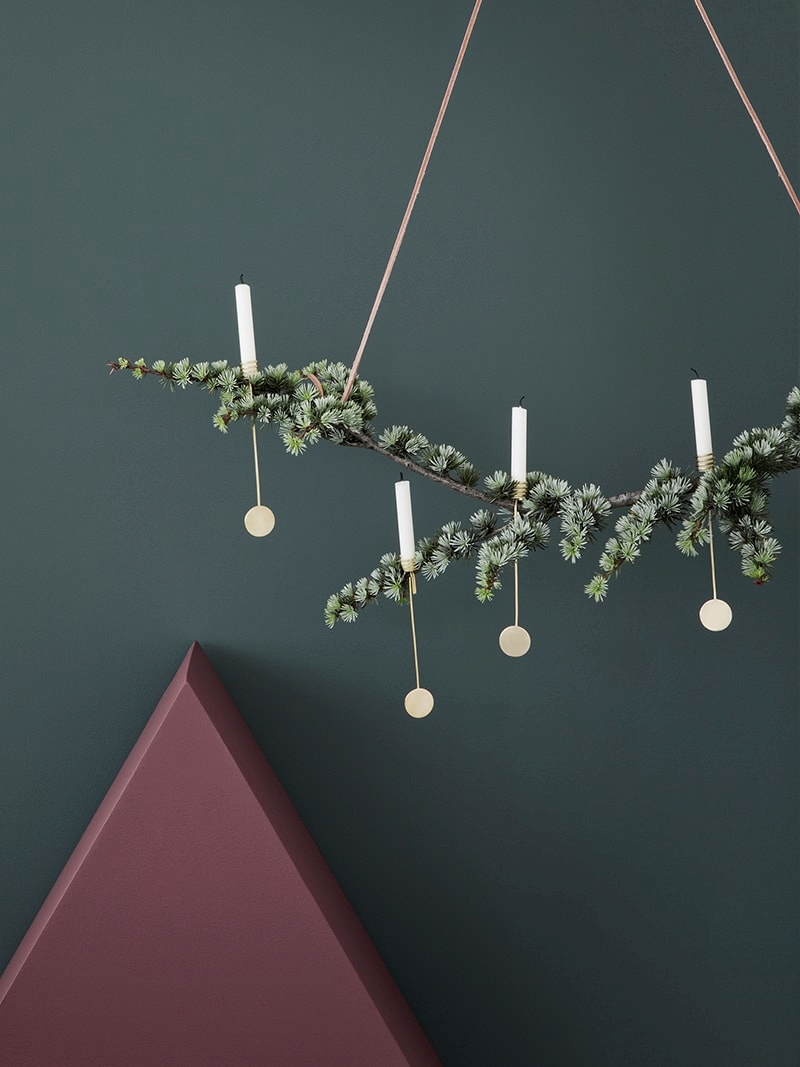 And don't forget the twinkle lights! After all, there's nothing like a sparkling shine illuminating your favorite ornaments and baubles when the weather is cold outside. [Alabaster Ornaments from ferm LIVING]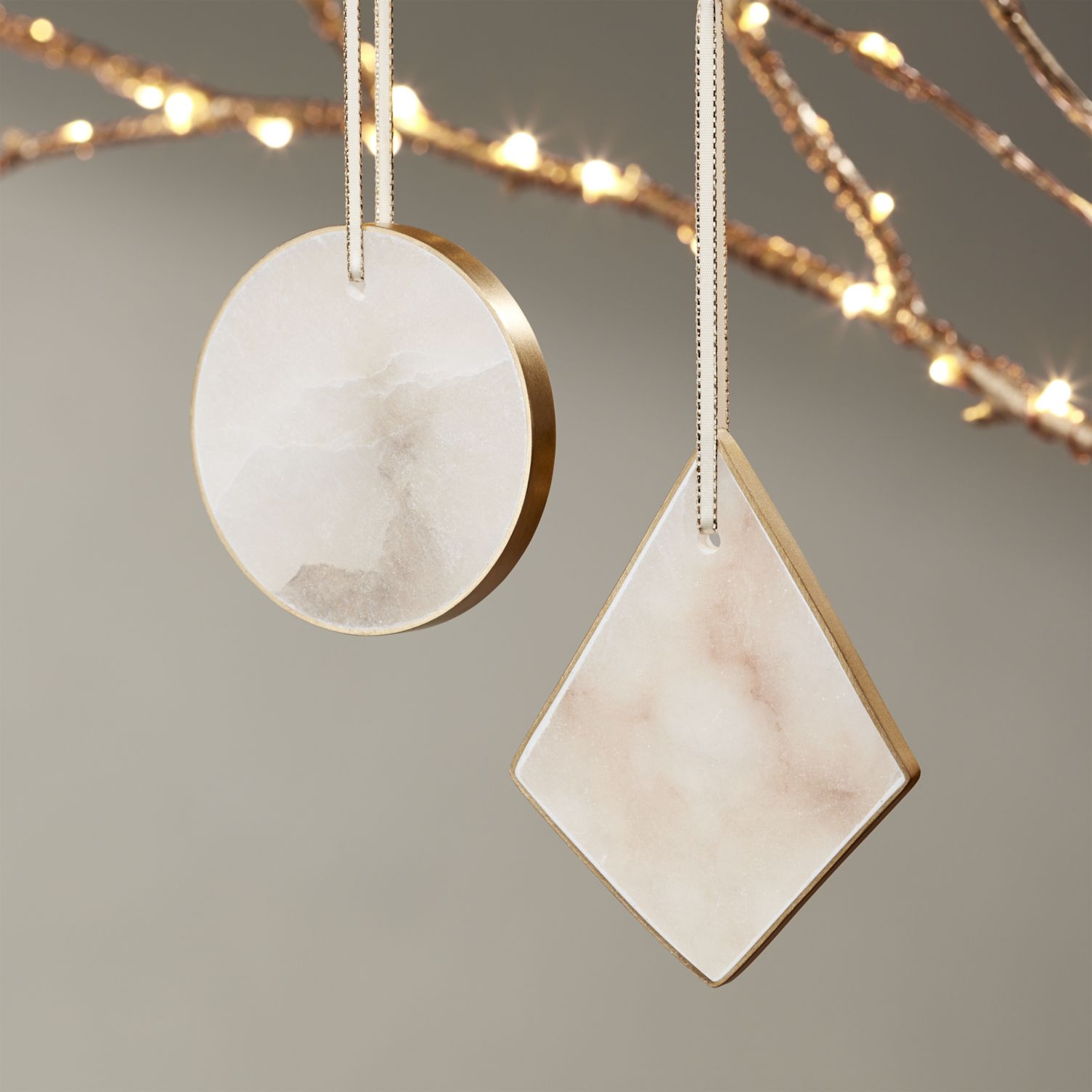 We wish you an amazing fall and winter ahead. Create a home haven that maximizes your happiness, productivity and enjoyment during this busy time of year. Happy decorating!