The encroaching darker days and nights of autumn and winter act to amplify our need for warmth, light and shelter. We tend to spend more time indoors, finding cosiness in simple things: the homely light from a candle, the snugness of a woollen blanket, the embrace of a chair. The art of cosiness is one practiced particularly well by the Nordic nations.
Meet three candleholders, two blankets and one chair from six Nordic design companies and manufacturers, where each object is a personification of cosiness.
Open Candelabra from Muuto
Swedish designer Jens Fager has designed Open, a modern interpretation of the three-prong candelabra, for "New Nordic" brand Muuto. Made in one piece of heavy cast iron, Open is a short, sturdy and solid object with soft rounded features and a slim silhouette. Its modern-day countenance pays homage to an age-old design. Discussing his thinking behind Open, Jens Fager explains: "The design is based on a simple idea: to create a new take on the iconic multifaceted candelabra – but with as little volume as possible… the rounded features and open form add to the warmth of a cosy candlelight atmosphere."
RELATED: 12 Iconic Chair Designs from the 1950s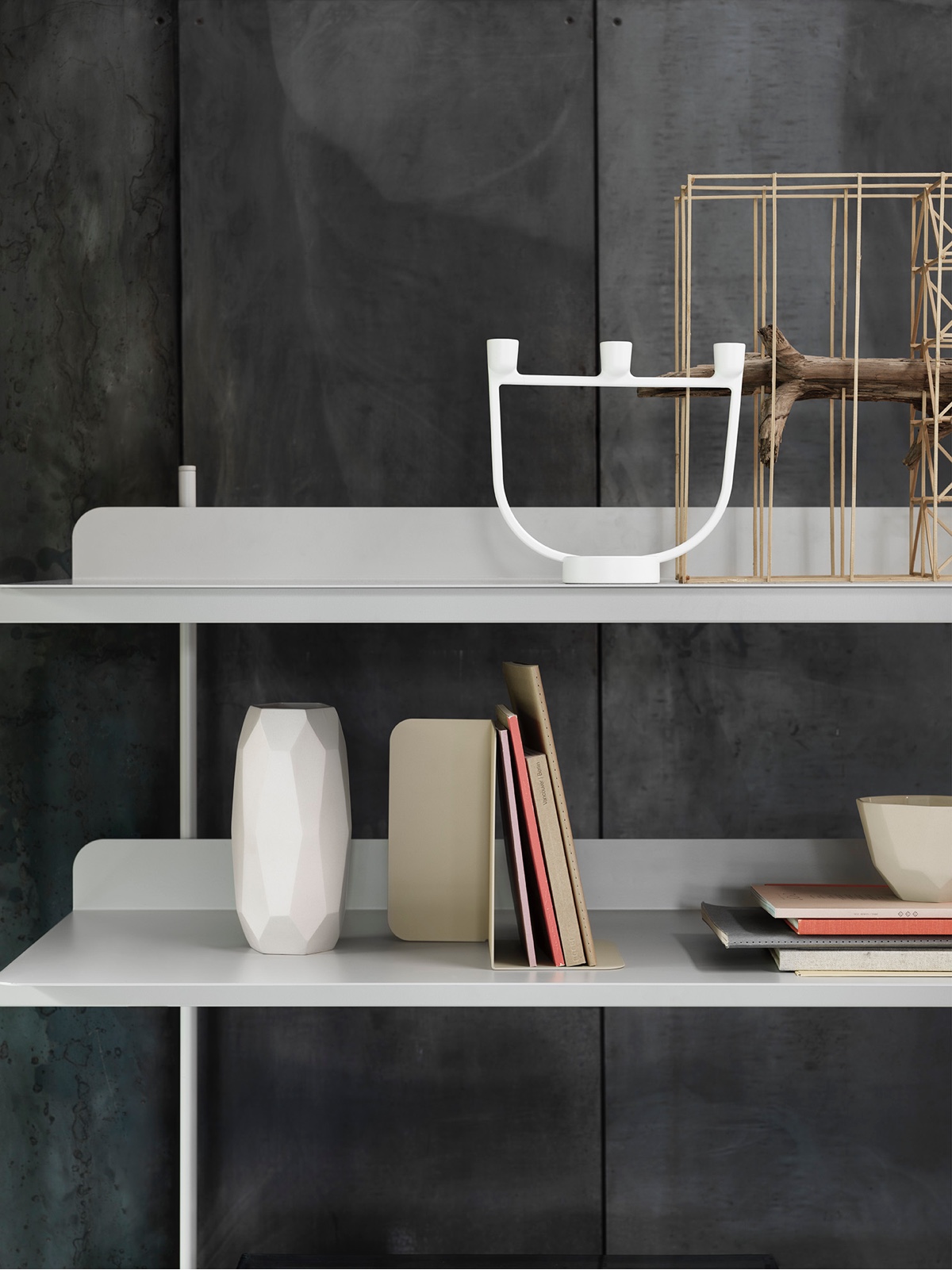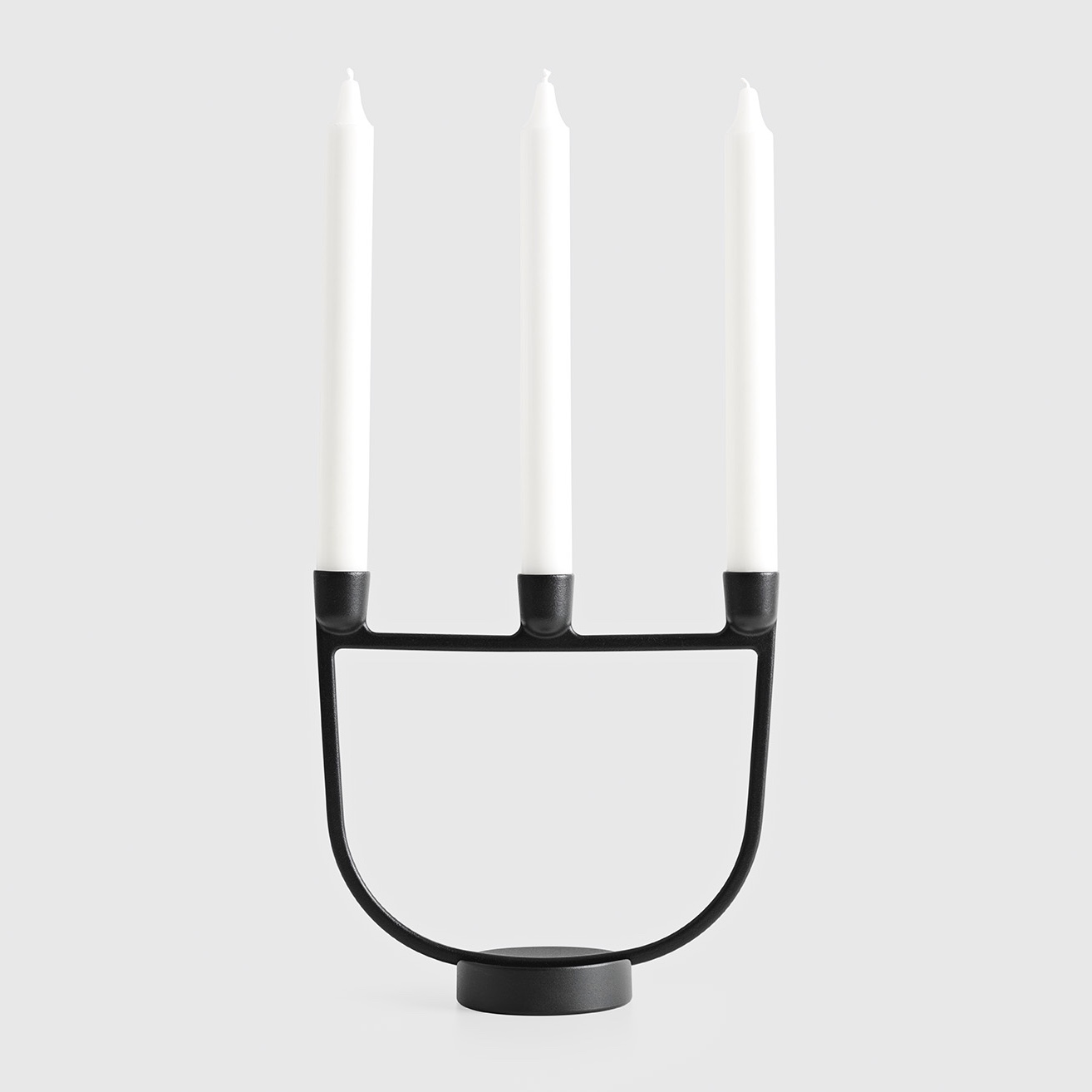 Images courtesy of Muuto.
Kubus 4 from by Lassen
This year marks the 115th birthday of modernist Danish architect Mogens Lassen (1901-1987). To celebrate the occasion, Danish design company by Lassen has introduced a limited edition cool grey version of the iconic Kubus 4 candleholder. Functionalist in style, the Kubus candleholder was originally designed in 1962 by Mogens Lassen and continues to win admirers today.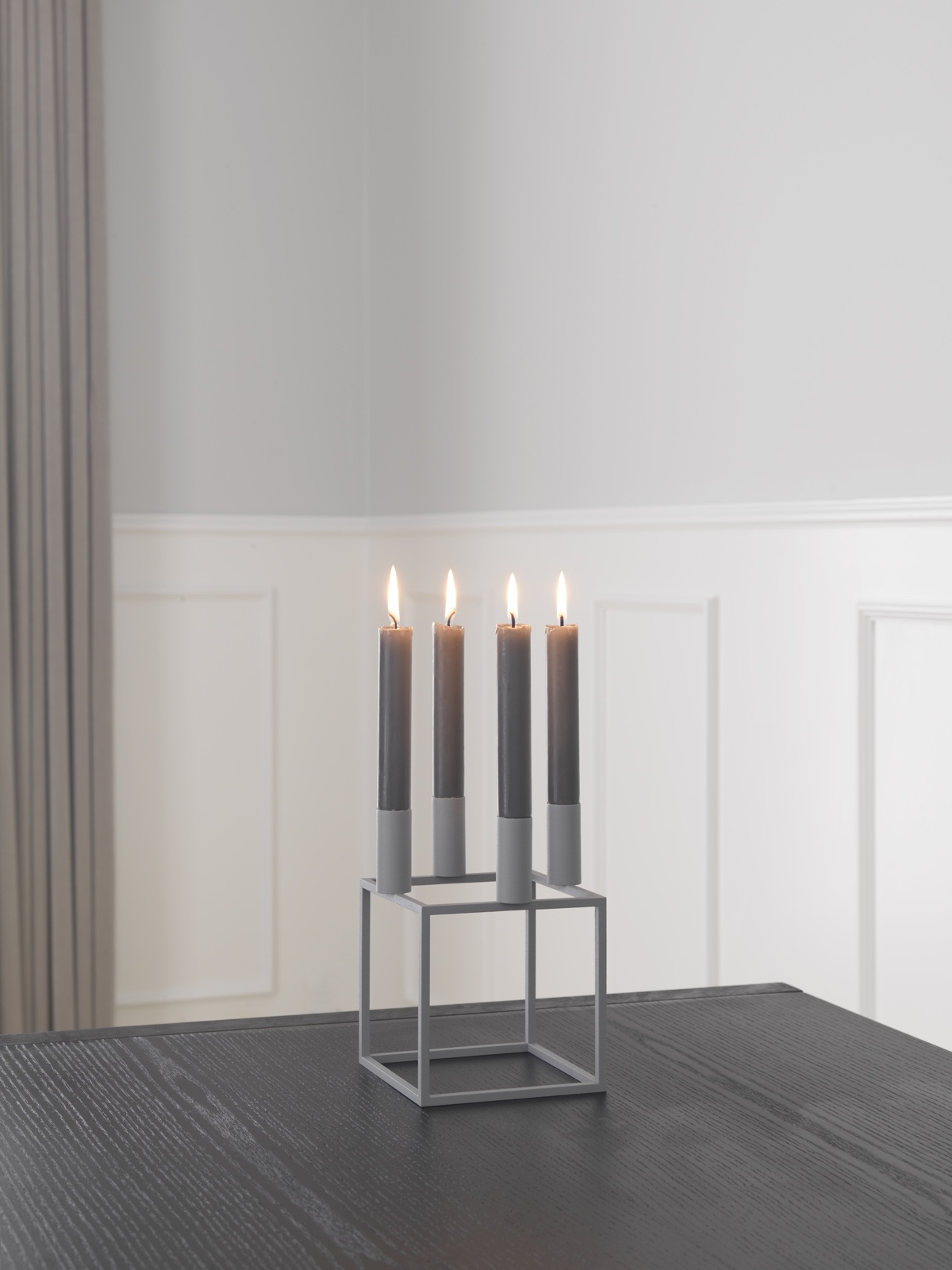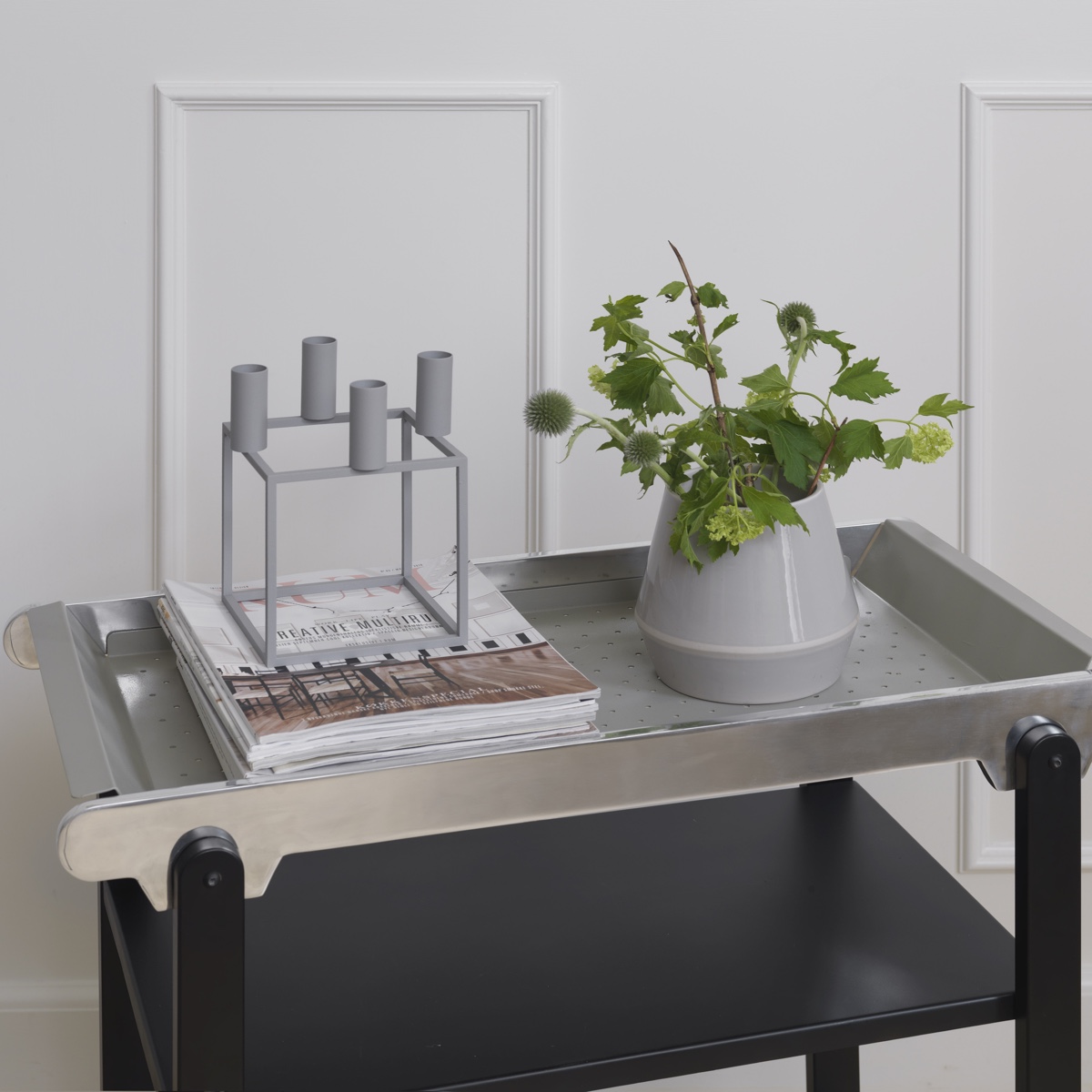 Images courtesy of by Lassen.
Ildhane from Nedre Foss
Nedre Foss Gård is a farmhouse complex located in Oslo, whose main building dates from 1802. Opening to the public in 2015, the historic building now serves as a restaurant and brewery with interiors designed by Norwegian studio Anderssen & Voll. Ildhane, a cast iron candleholder, was designed by Anderssen & Voll as an adjunct to the farmhouse building's interior. It represents the first product outing by new interiors brand Nedre Foss (a venture founded and backed by Anderssen & Voll). The candleholder bears a resemblance to a rooster: in Norwegian ild means fire and hane means rooster.
RELATED: 6 of 2016's Best New and Rediscovered Danish Chairs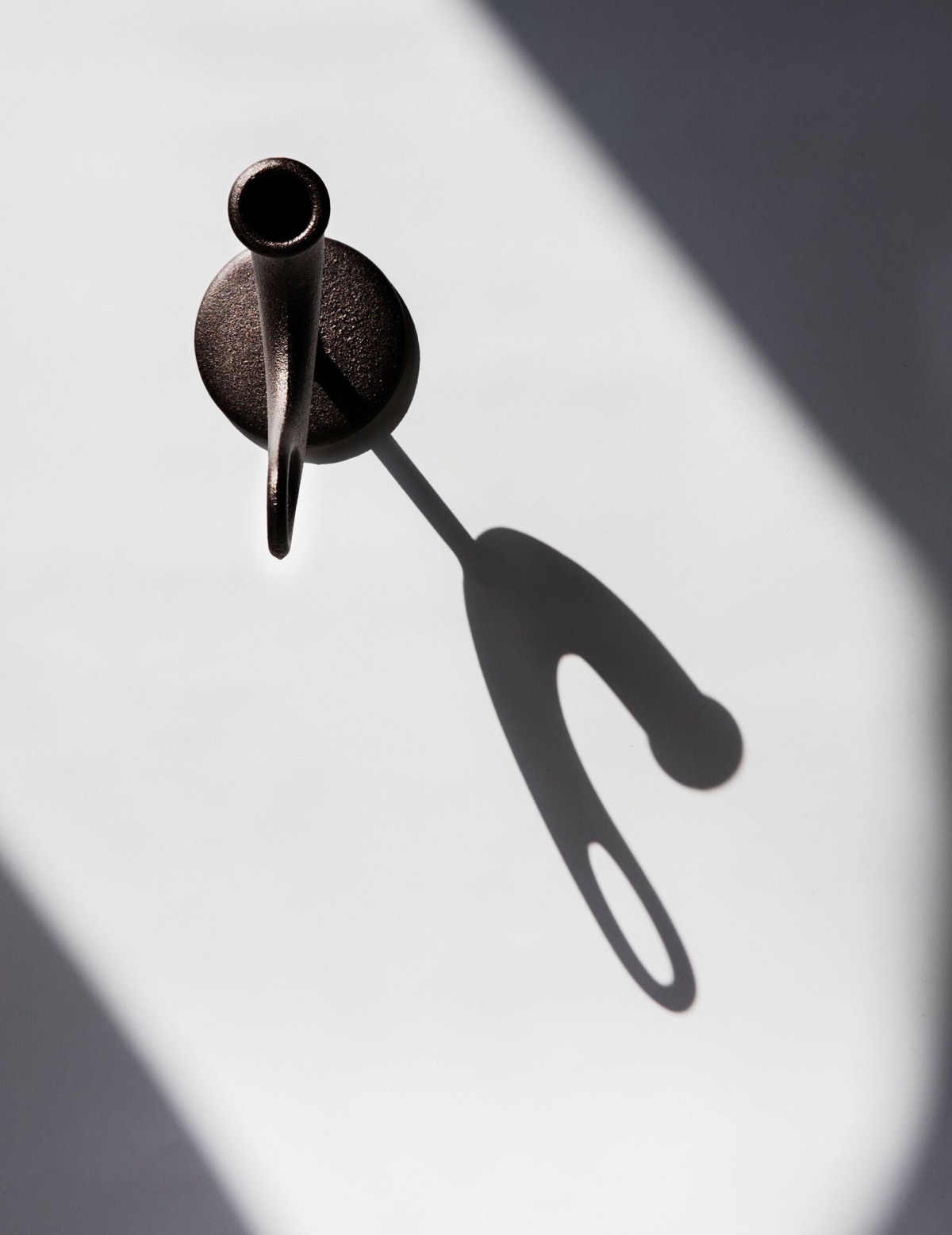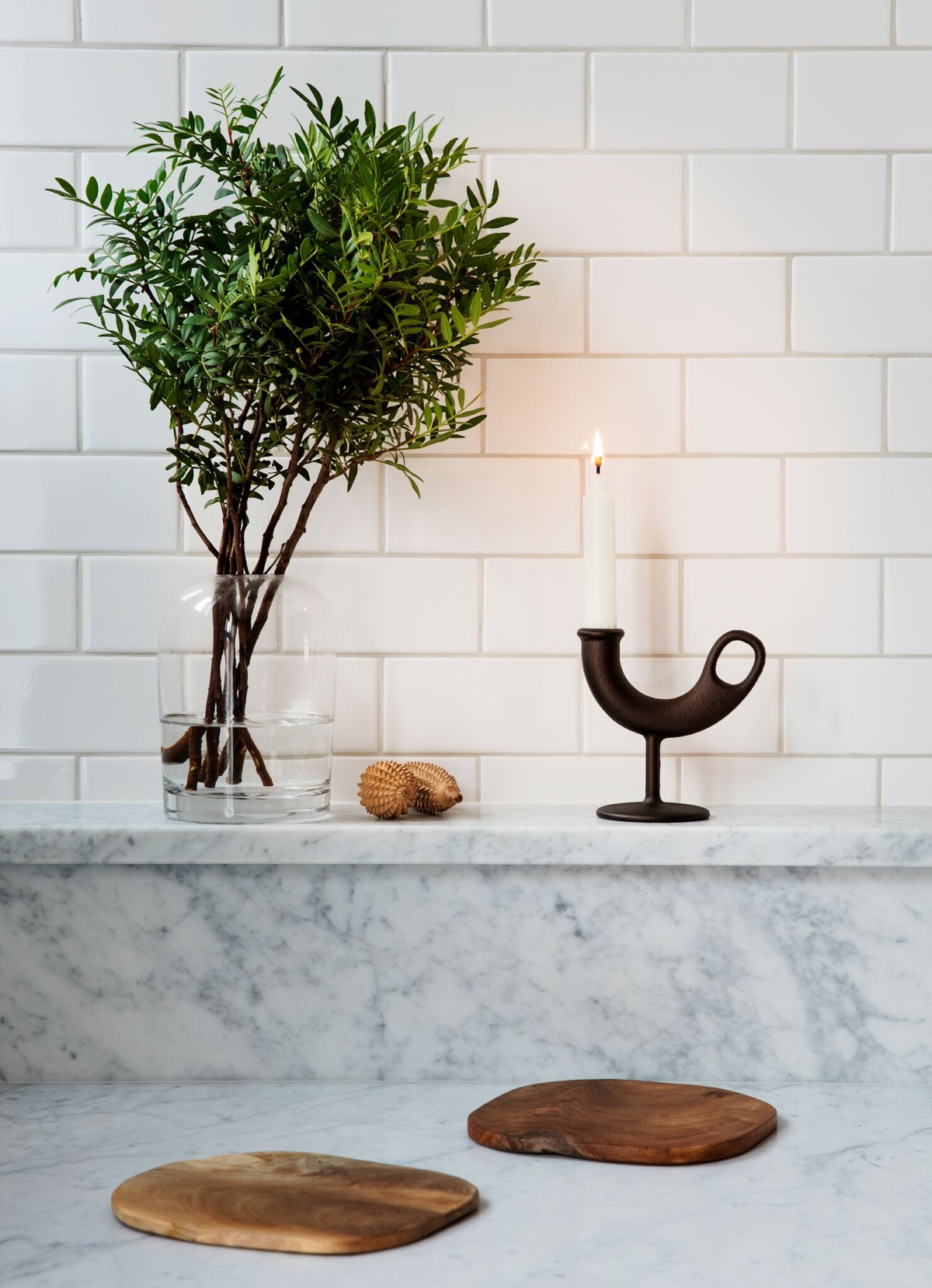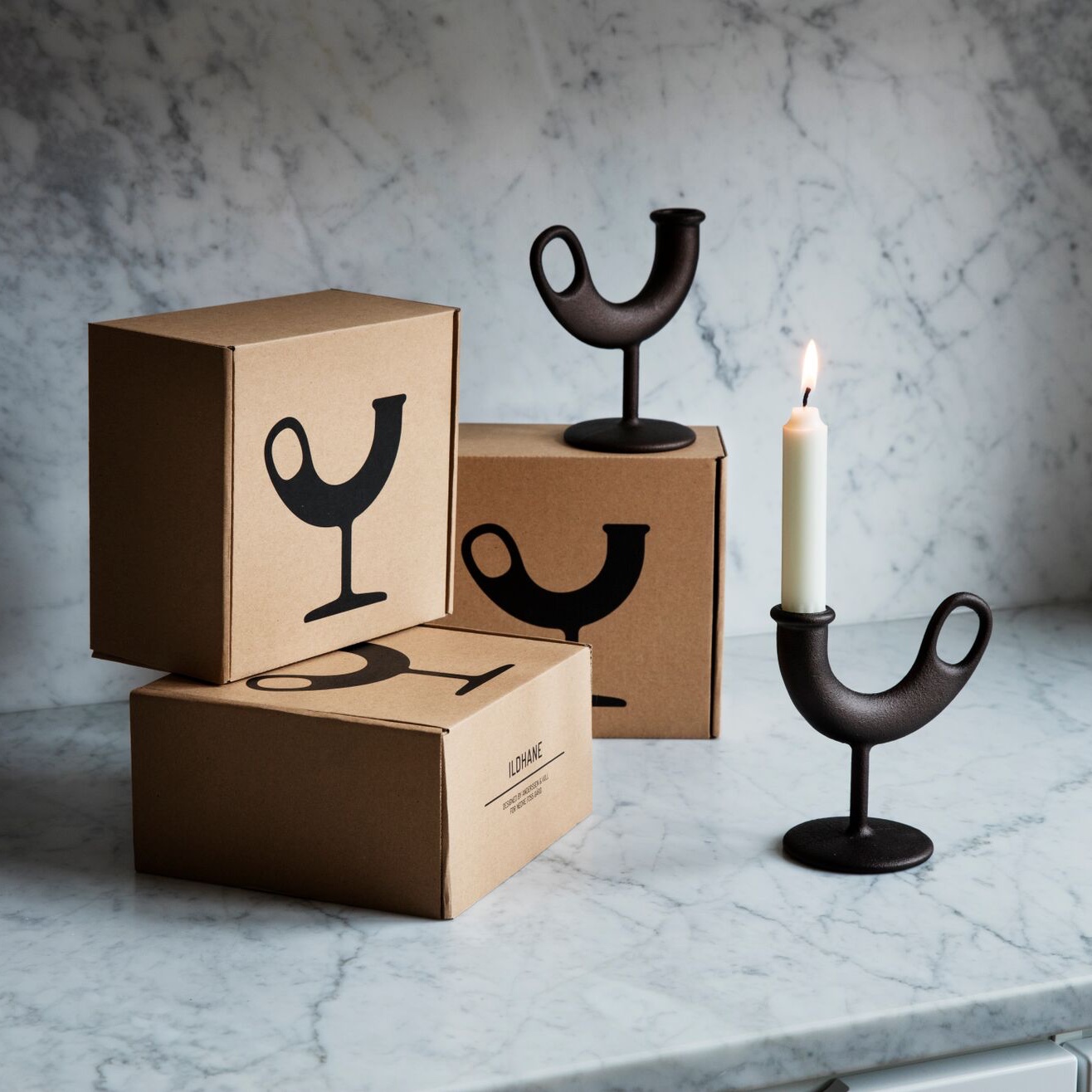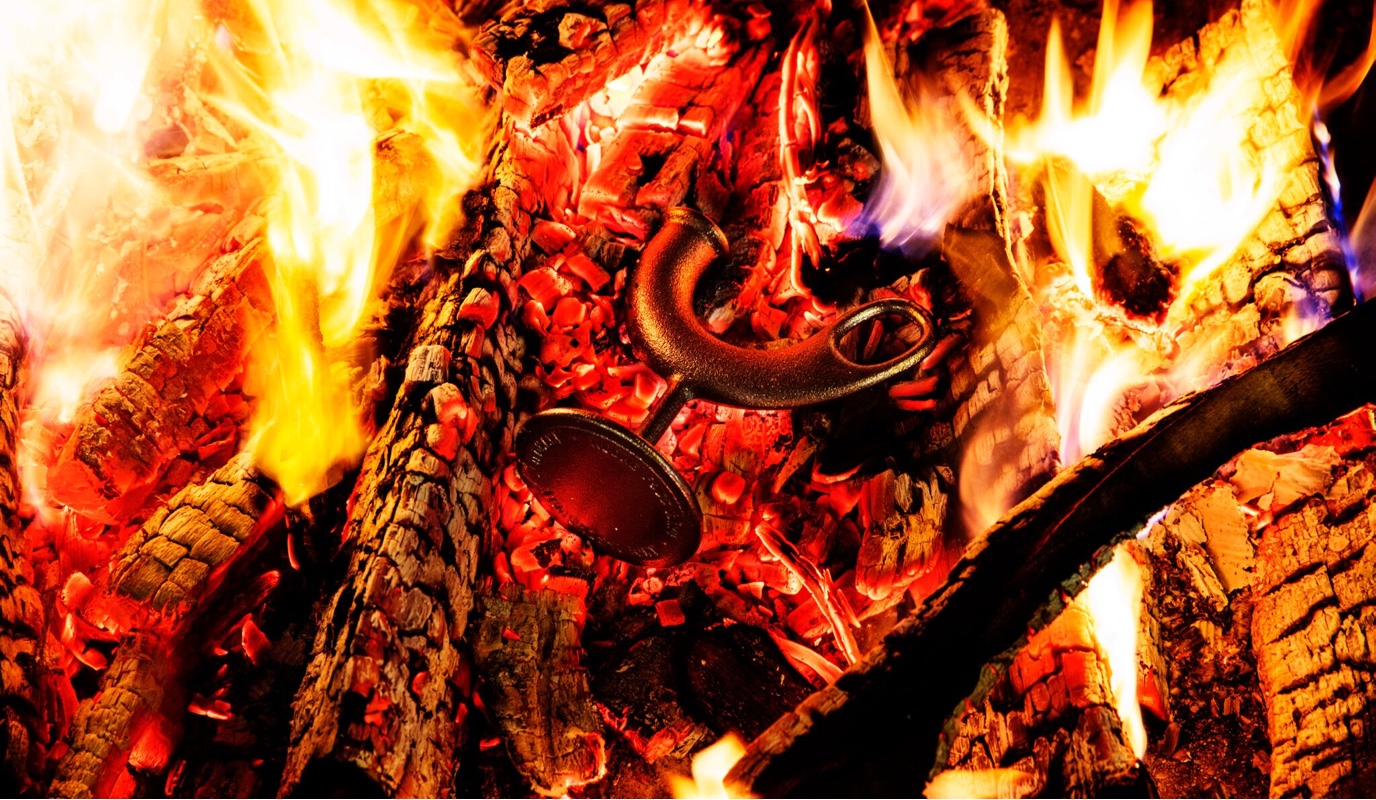 Images courtesy of Nedre Foss.
Åkle Blanket from Røros Tweed
Working in collaboration with the best Nordic designers, the renowned Norwegian textile company Røros Tweed has been weaving refined woollen wares since 1940. Inspired by Norway's penchant for woven wool wall coverings, Norwegian studio Anderssen & Voll designed the cosy Åkle blanket for Røros Tweed, made using Norwegian lambs wool.
Throws from Republic of Fritz Hansen
Created to please the senses, Fritz Hansen's throws are soft, warm and tantalisingly tactile. Made from cashmere or merino wool, the throws are available in grey or natural brown.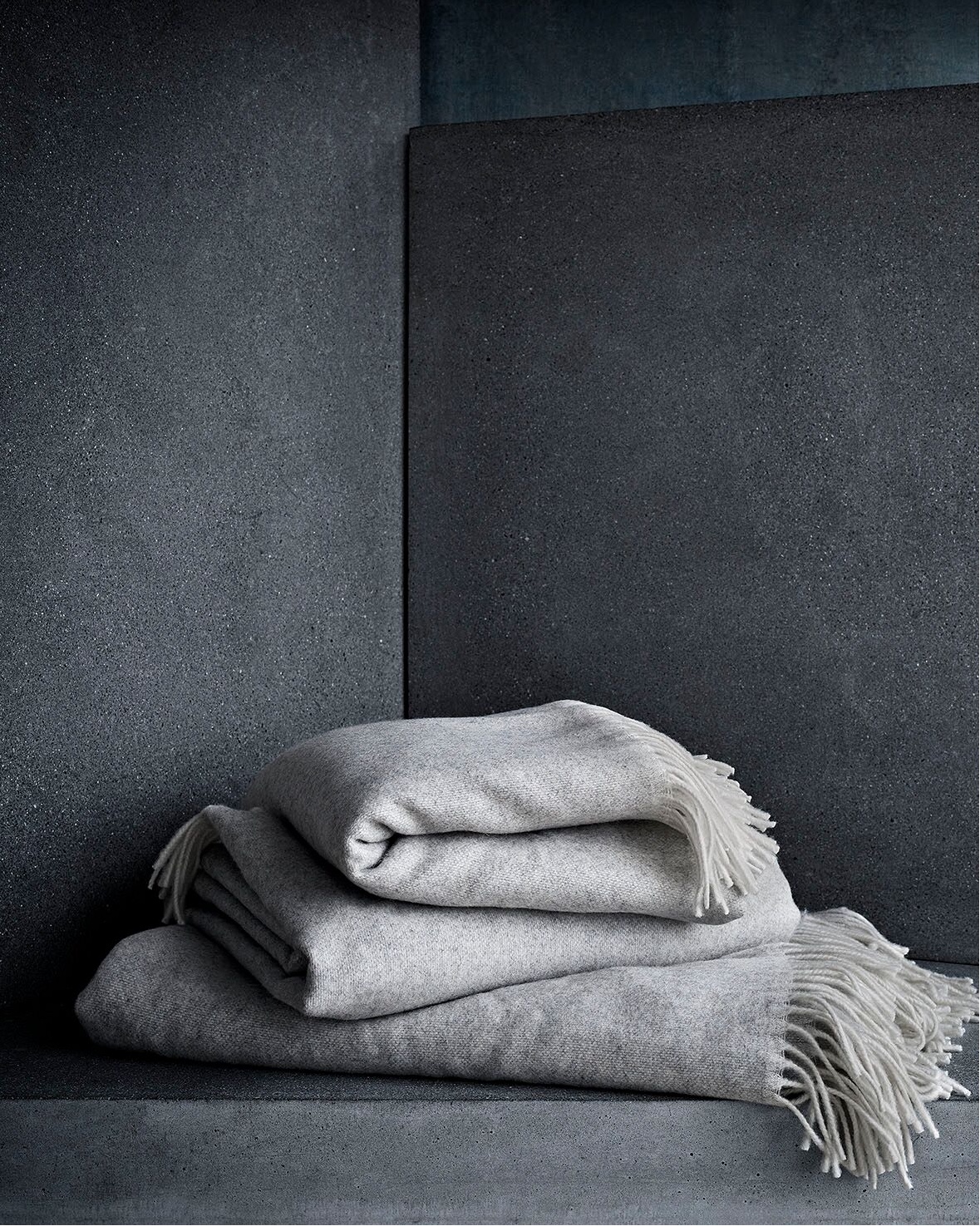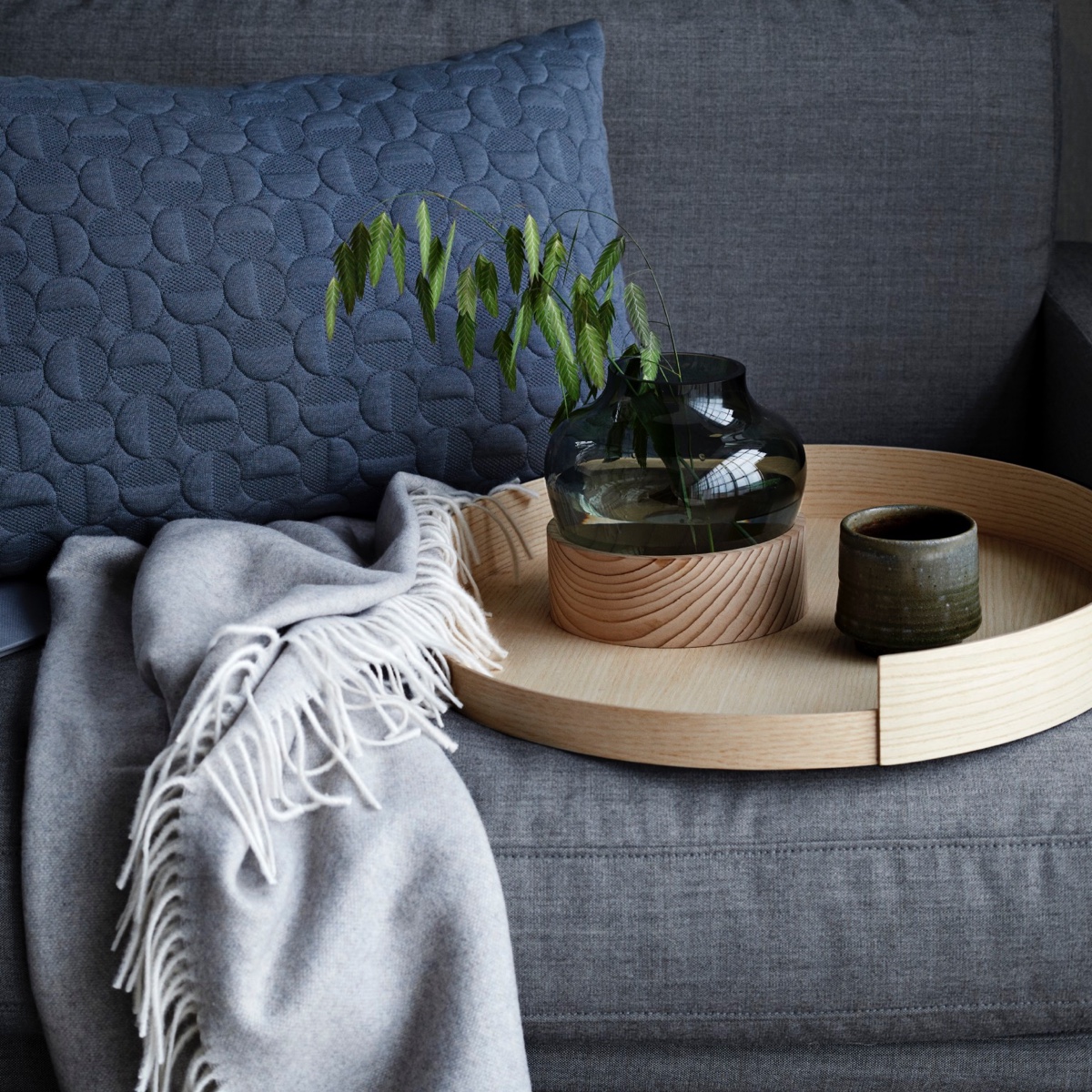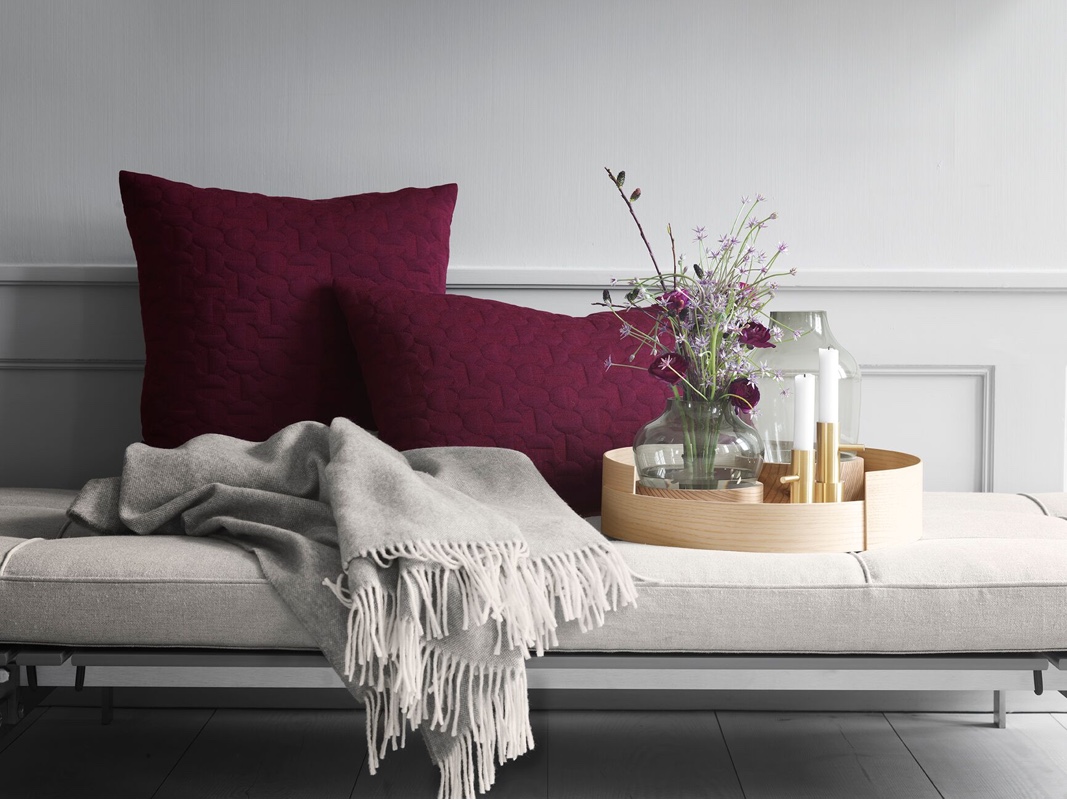 Images © Republic of Fritz Hansen 2016.
Embrace from Carl Hansen & Søn
In 2015, Austrian design trio EOOS designed the distinctive and elegant Embrace Chair for Carl Hansen & Søn. Adding to this piece, EOOS recently created the generous and easy-going Embrace Lounge Chair and a corresponding footstool. Martin Bergmann of EOOS explains: "The Embrace Lounge Chair is an example of a completely new type of wooden chair that combines extreme lightness with fabulous comfort." The Embrace Lounge Chair is evidently Carl Hansen through and through, with an emphasis on wood, sculpture, heritage and repose.
RELATED: 20 Nordic Lights to Ward Off Winter's Chill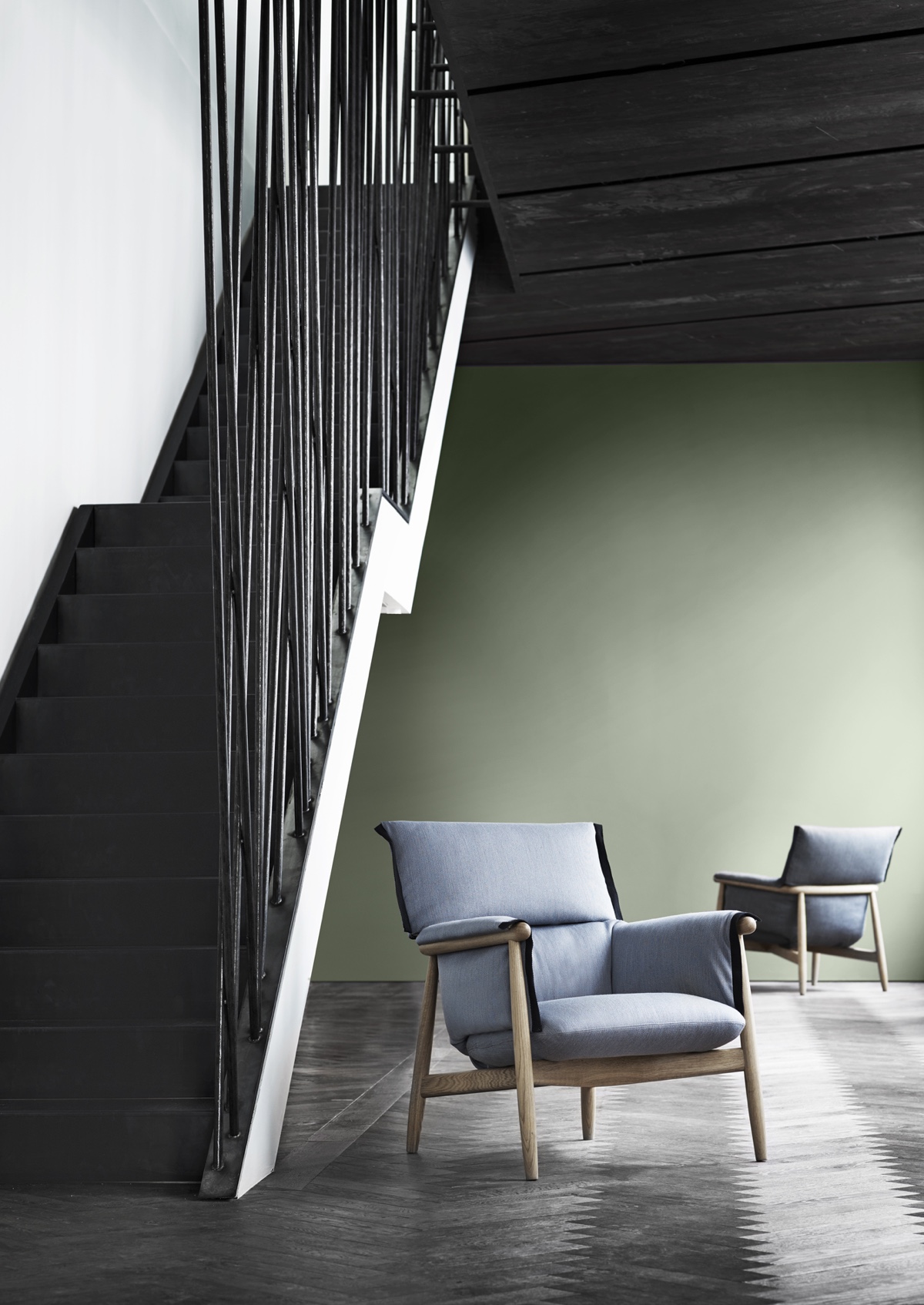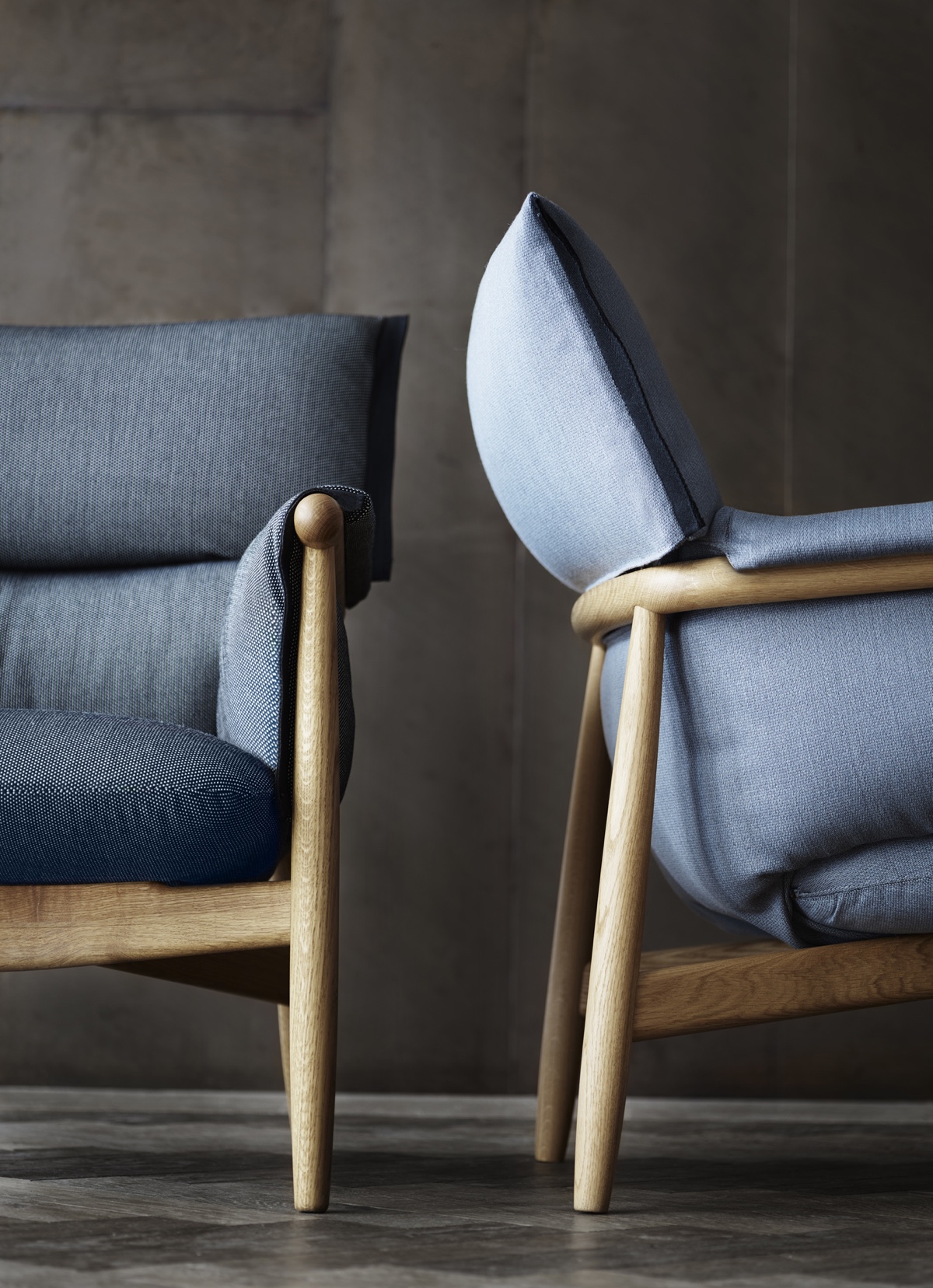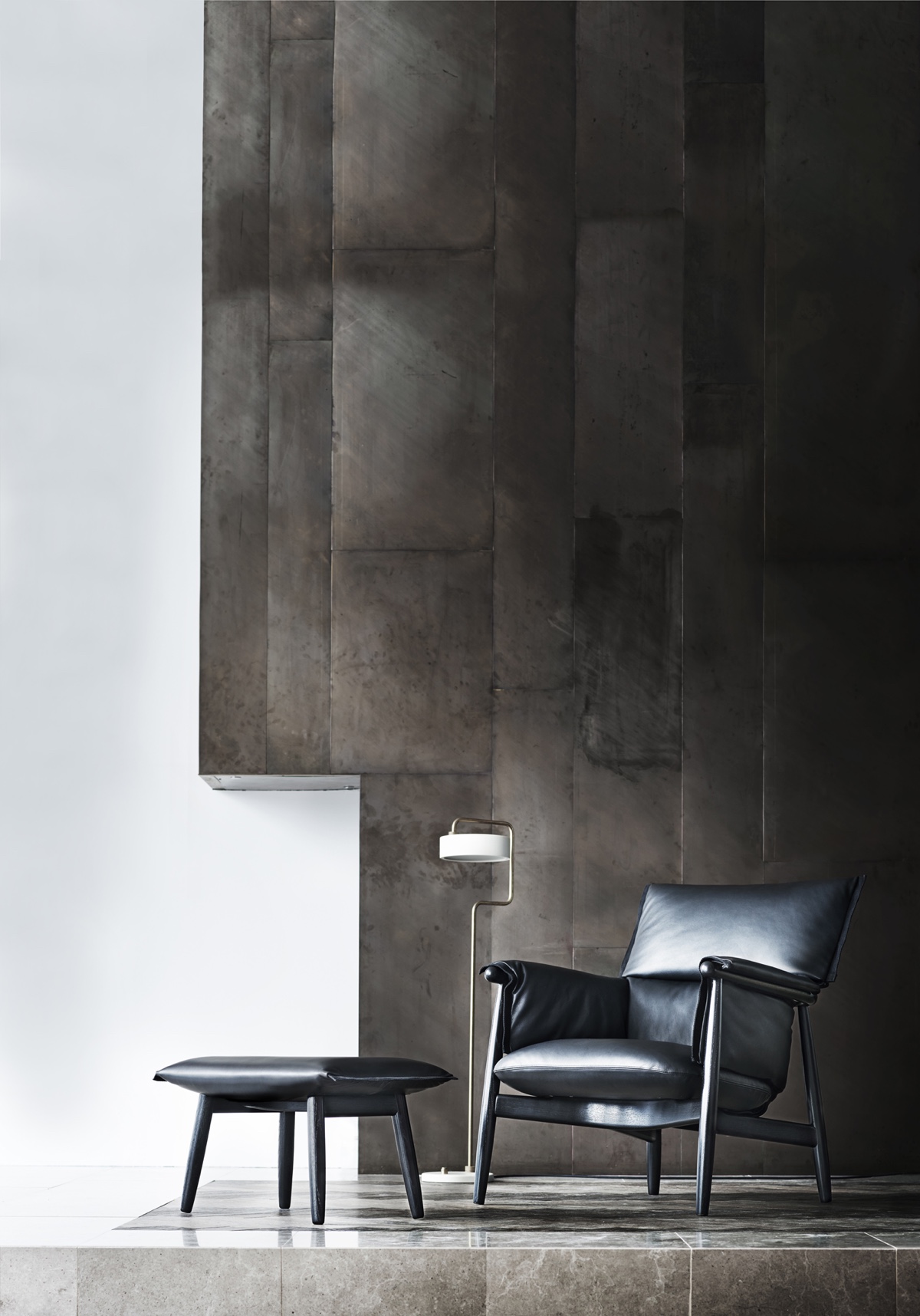 Images courtesy of Carl Hansen & Søn.