A riverside home that offers an unabated view of the gently flowing waters and the landscape beyond is definitely an enticing prospect for any homeowner. Residences overlooking lakes and rivers have a certain sense of serenity and 'natural balance' about them that makes them so very alluring, and the South Street in East Sussex, England is no different. But what sets this fabulous modern home next to River Ouse apart is its striking exterior crafted mainly from Cor-Ten steel and in-situ concrete with glass and brick also being used sporadically. Giving the exterior a bright orange and modern industrial appeal, this smart residence designed by Sandy Rendel Architects draws your attention instantly.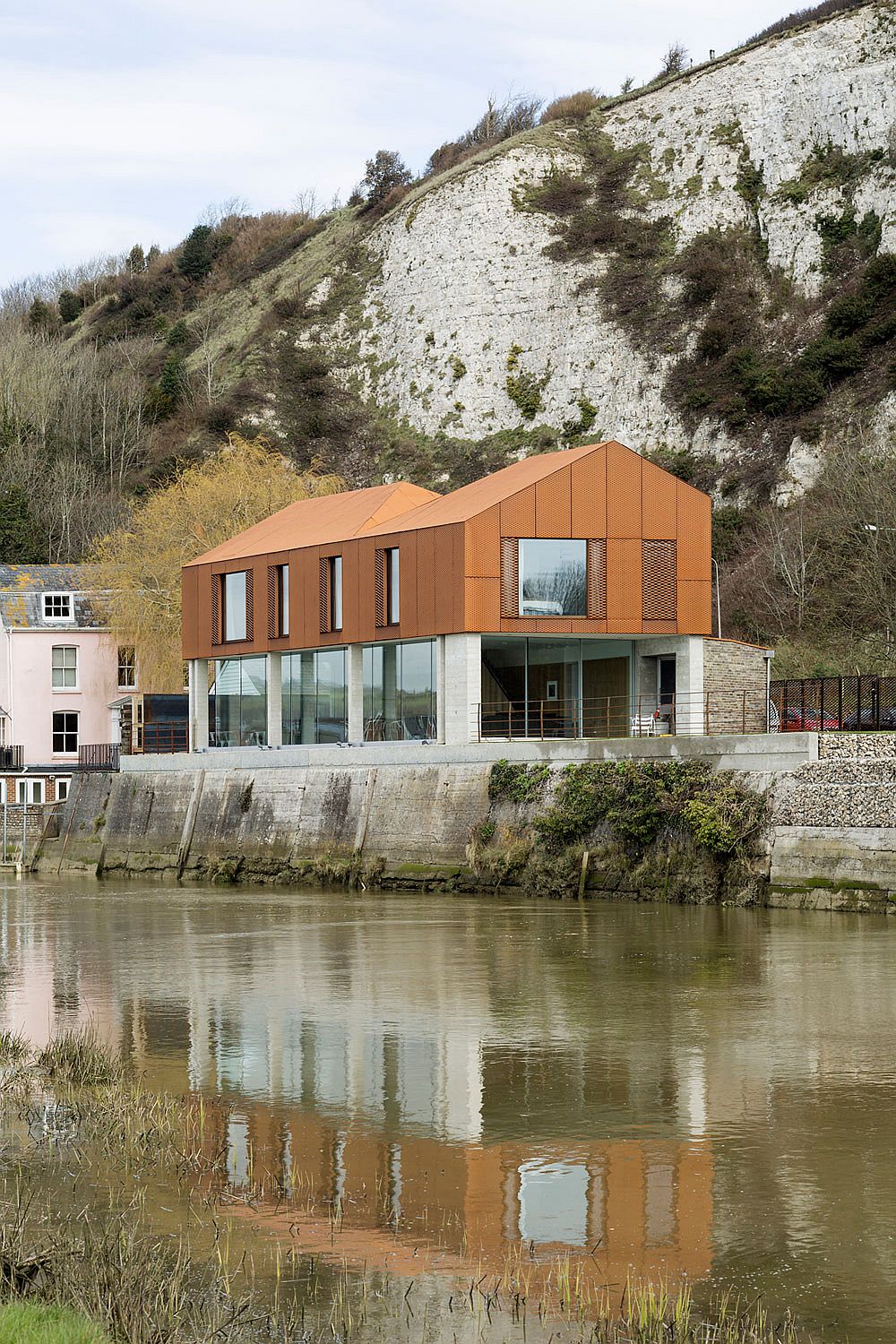 A roughcast concrete river wall stands between the house and the river's edge and sets clear boundaries, while the silhouette of the house and the 'raw' nature of the elements used in construction draw from local architecture and its historic, industrial past. The concrete lower structure offers a perfect, stable base for the four-bedroom residence, with the cor-ten walls and roof of the top level bringing in the wow factor. On the inside, the image changes dramatically, with neutral hues and the warmth of wood offering a relaxing, contemporary retreat.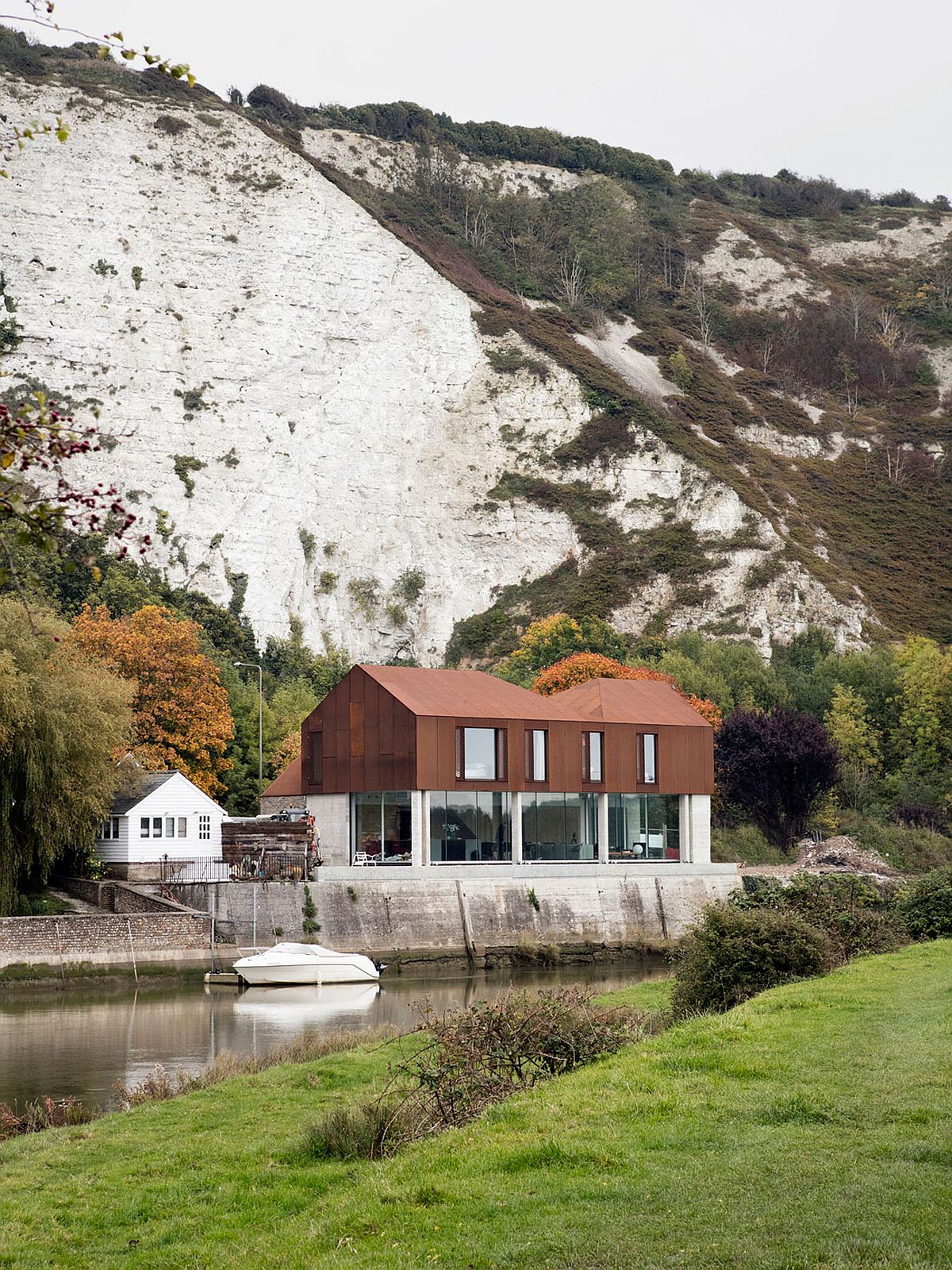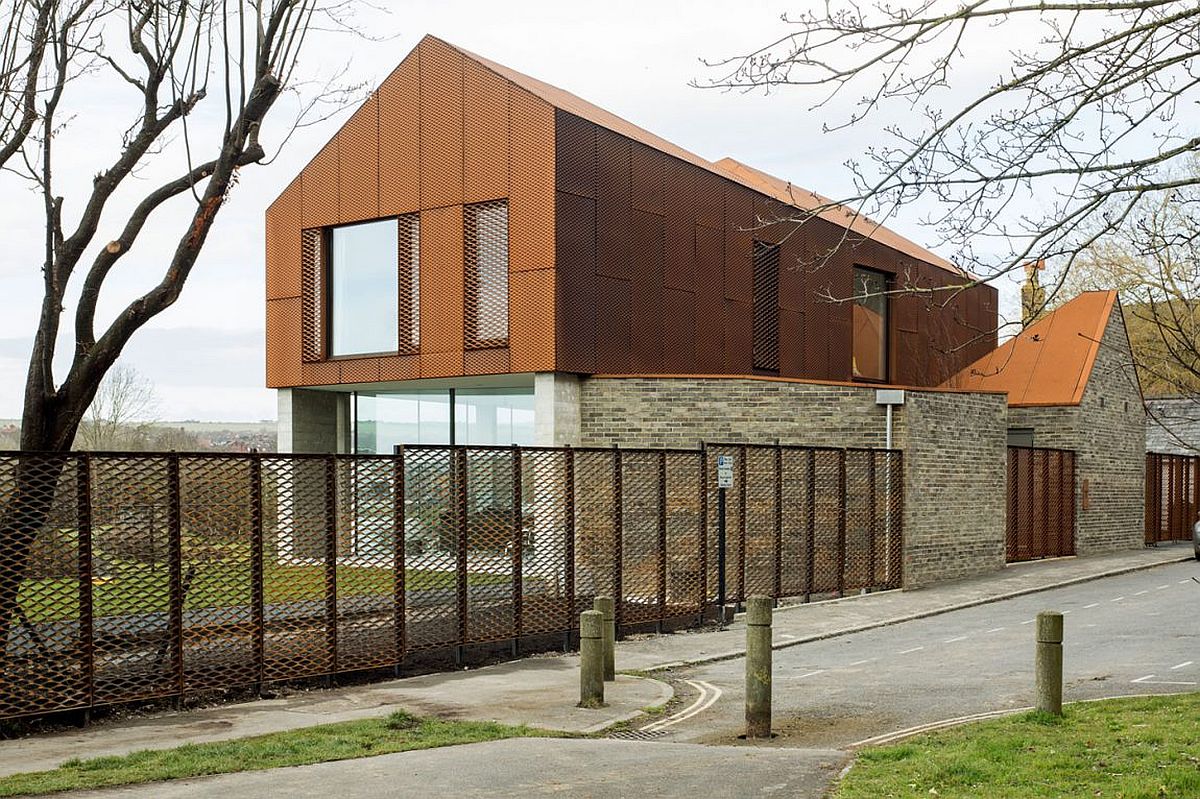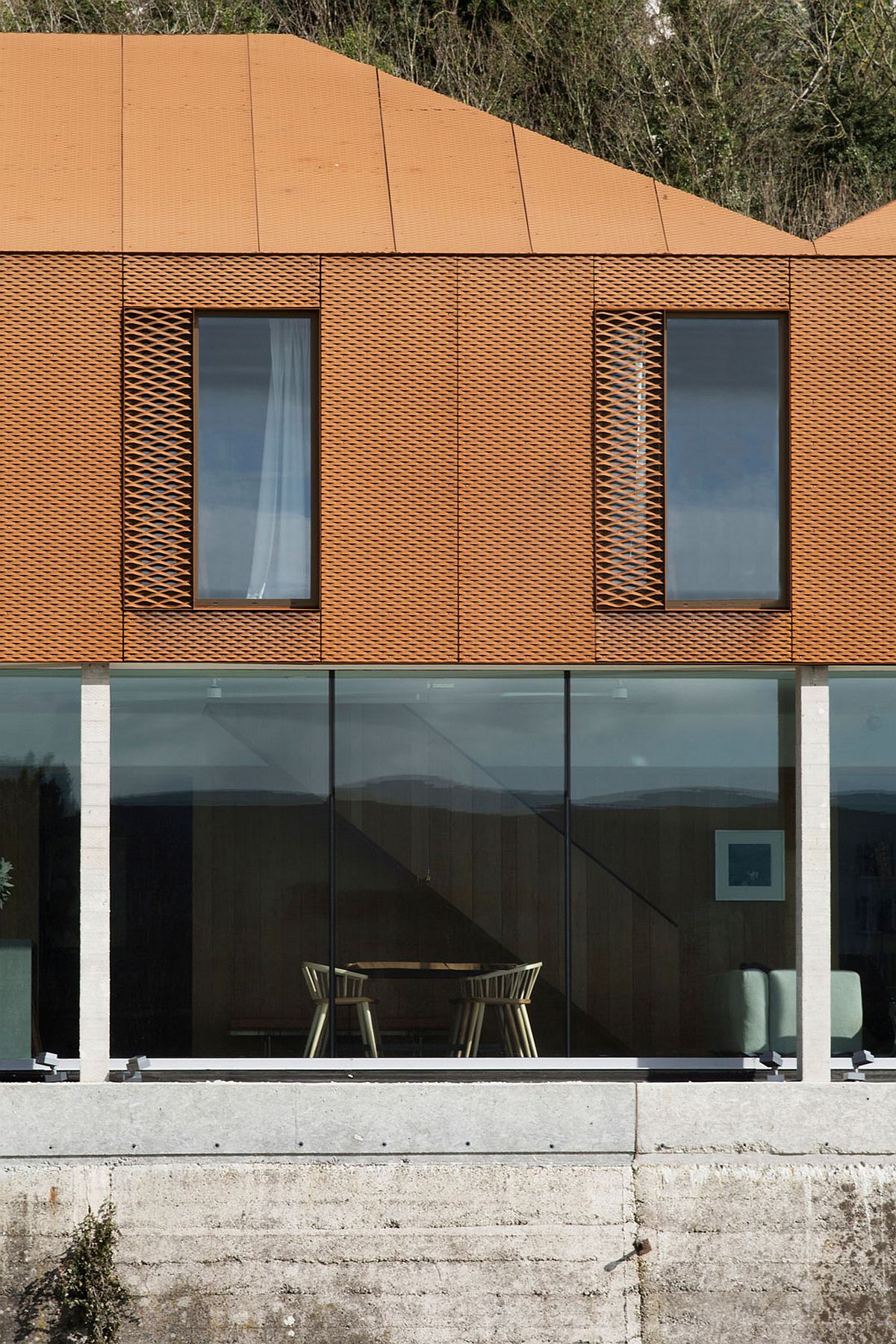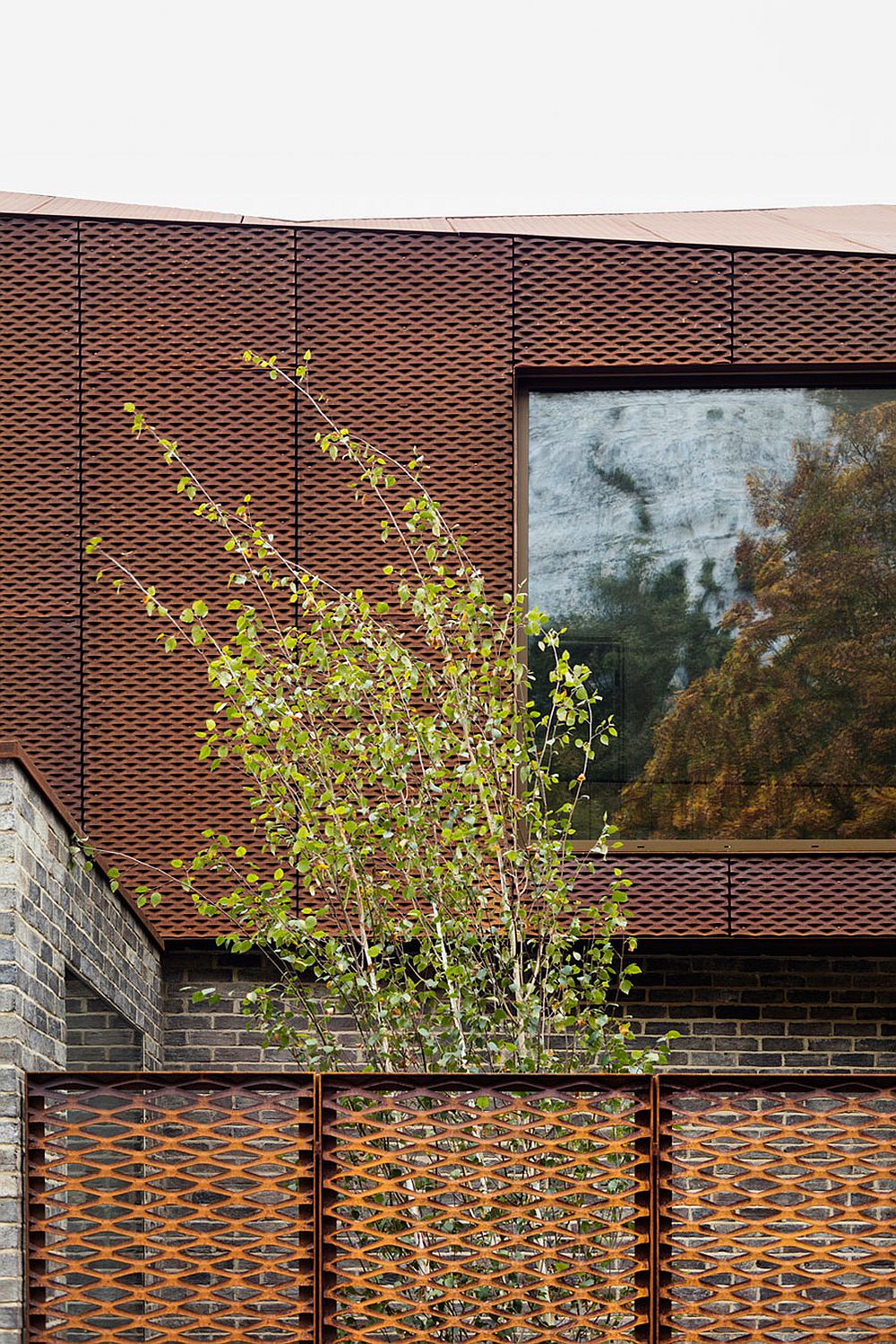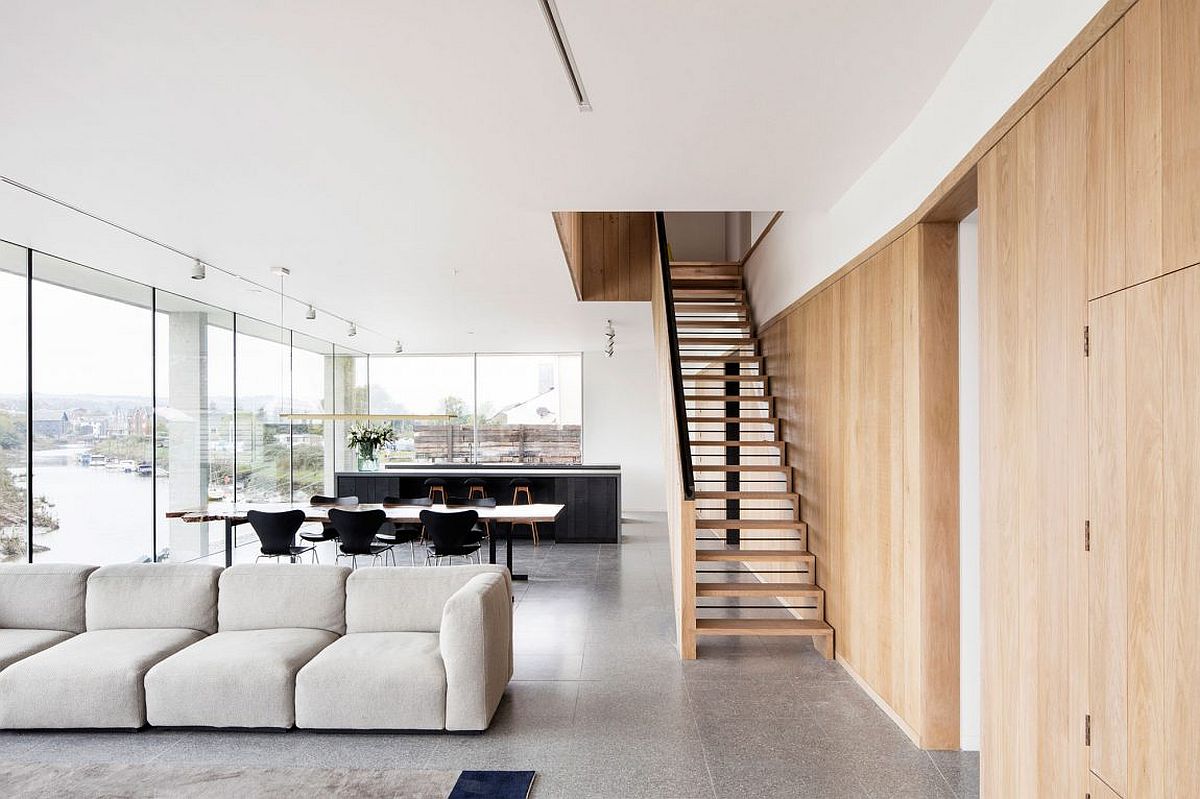 Nestled down on the lower level of the residence is the open living area, dining room, kitchen and a study, while the top floor houses five spacious and comfy bedrooms with wonderful river views. A parking area and sunken garden at the front of the house offer a buffer of sorts and keep out the busy street noises, even as a beautiful courtyard provides a spacious hangout for the entire family. [Photography: Oliver Perrott]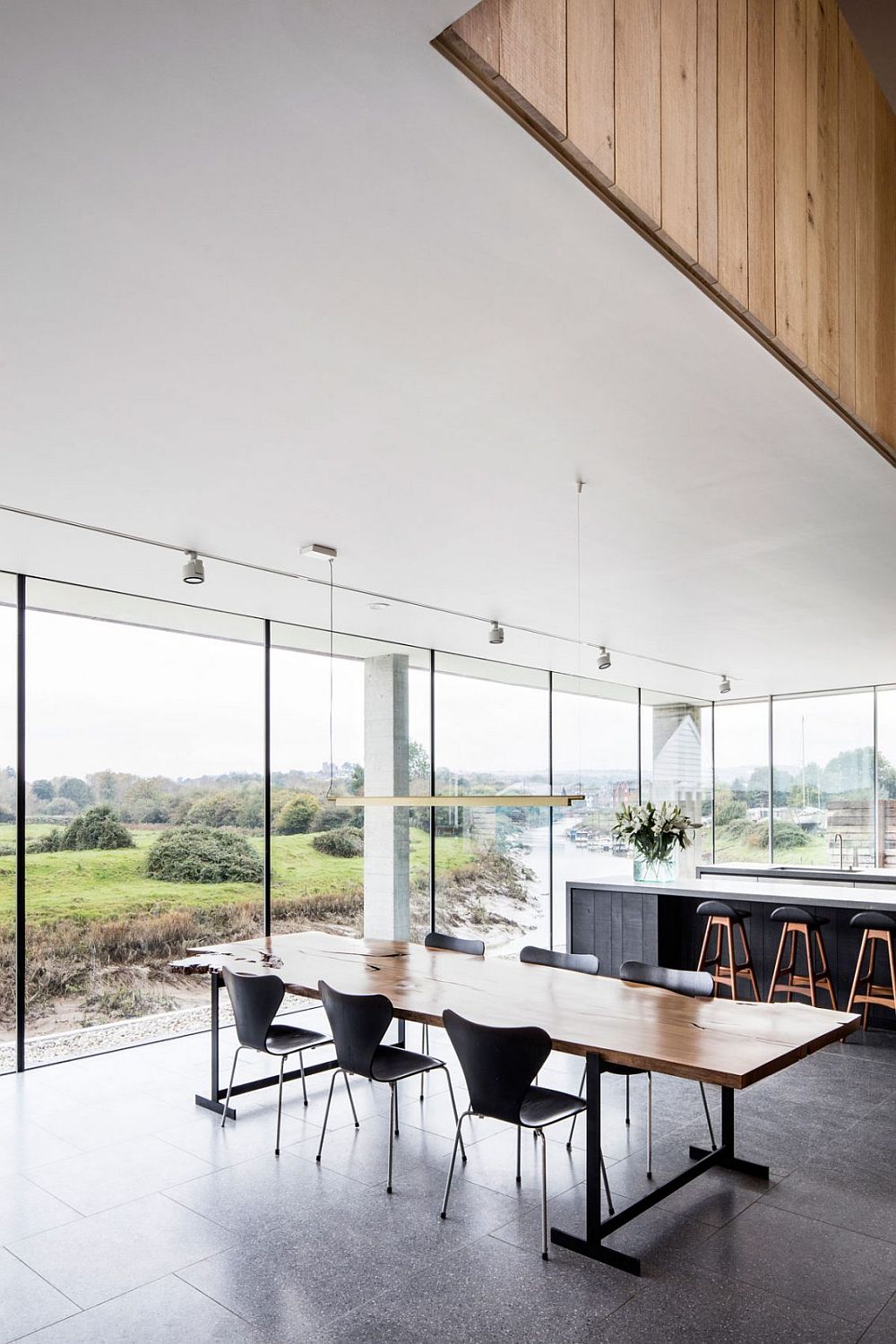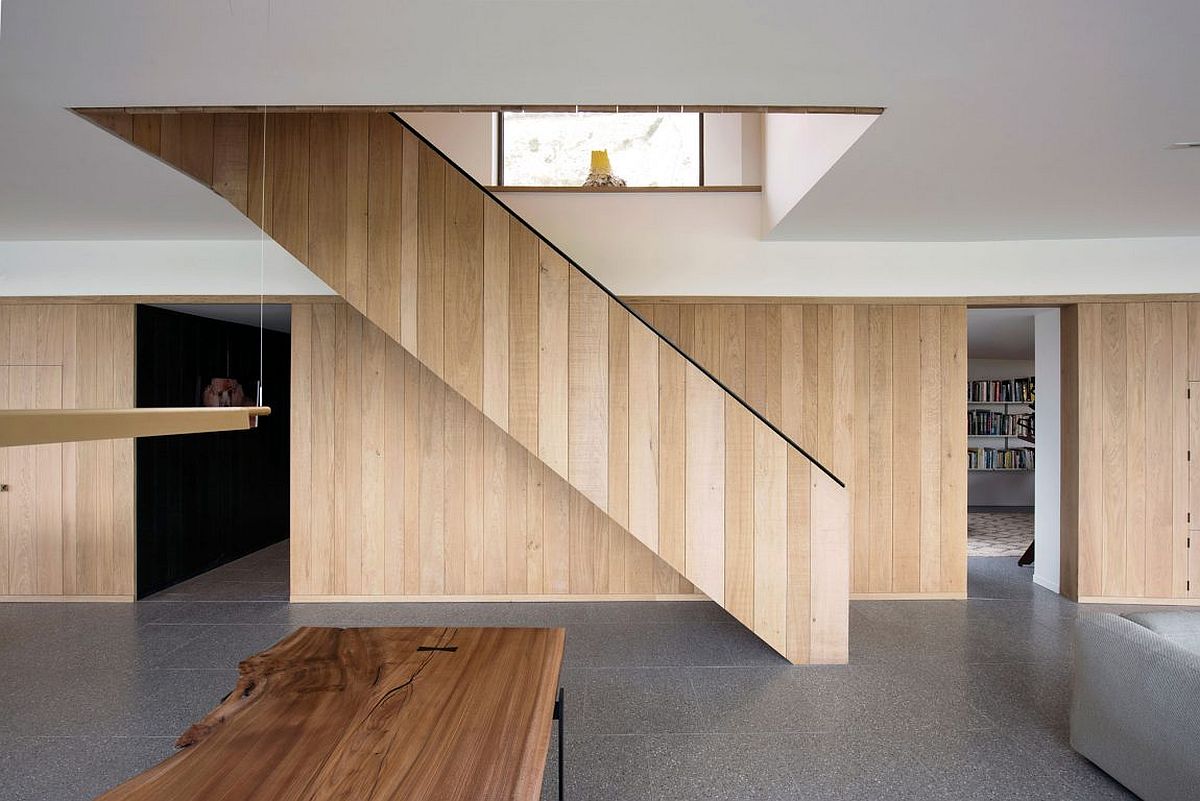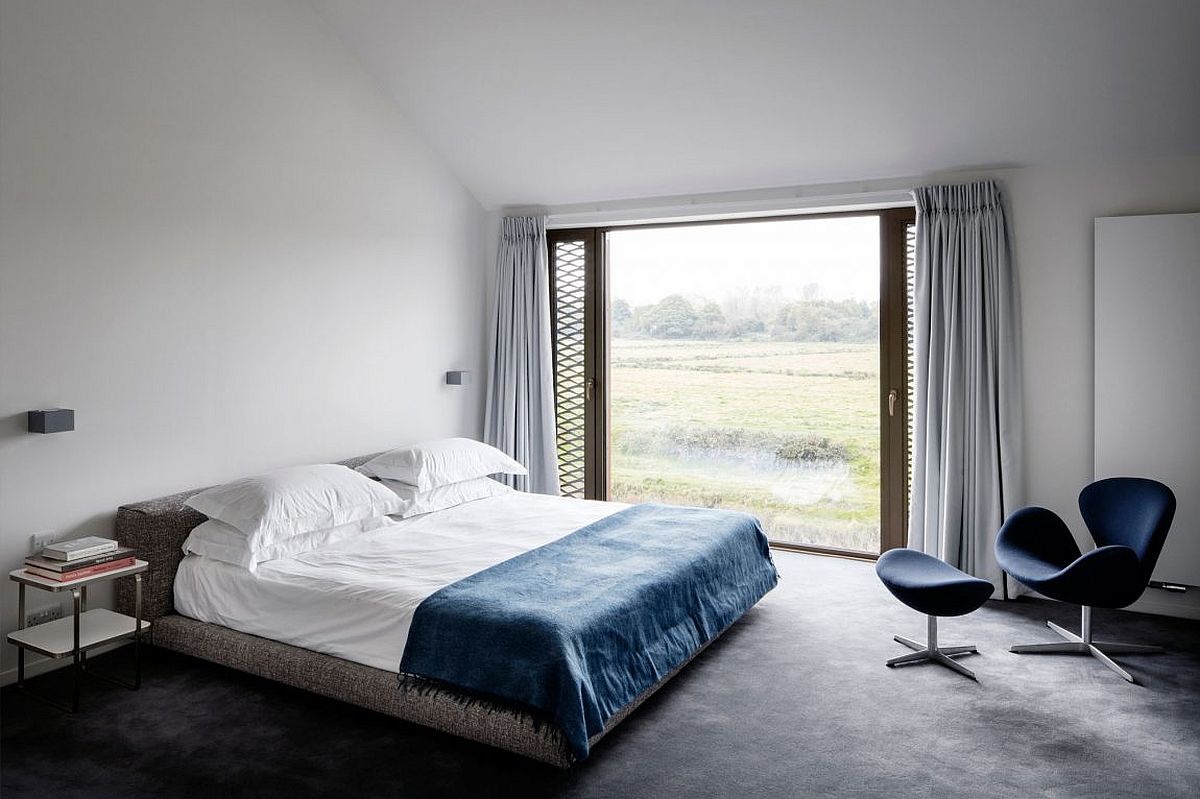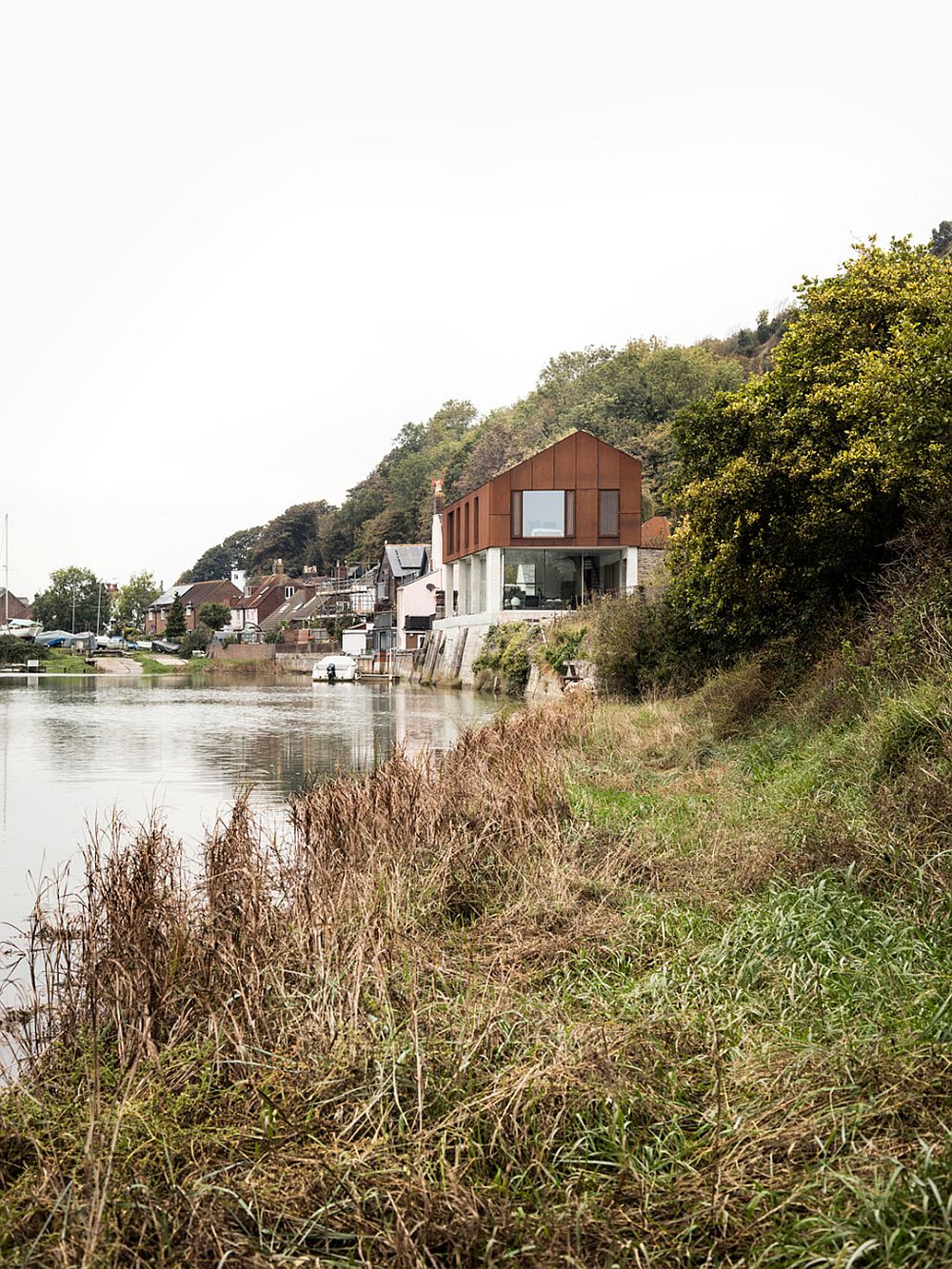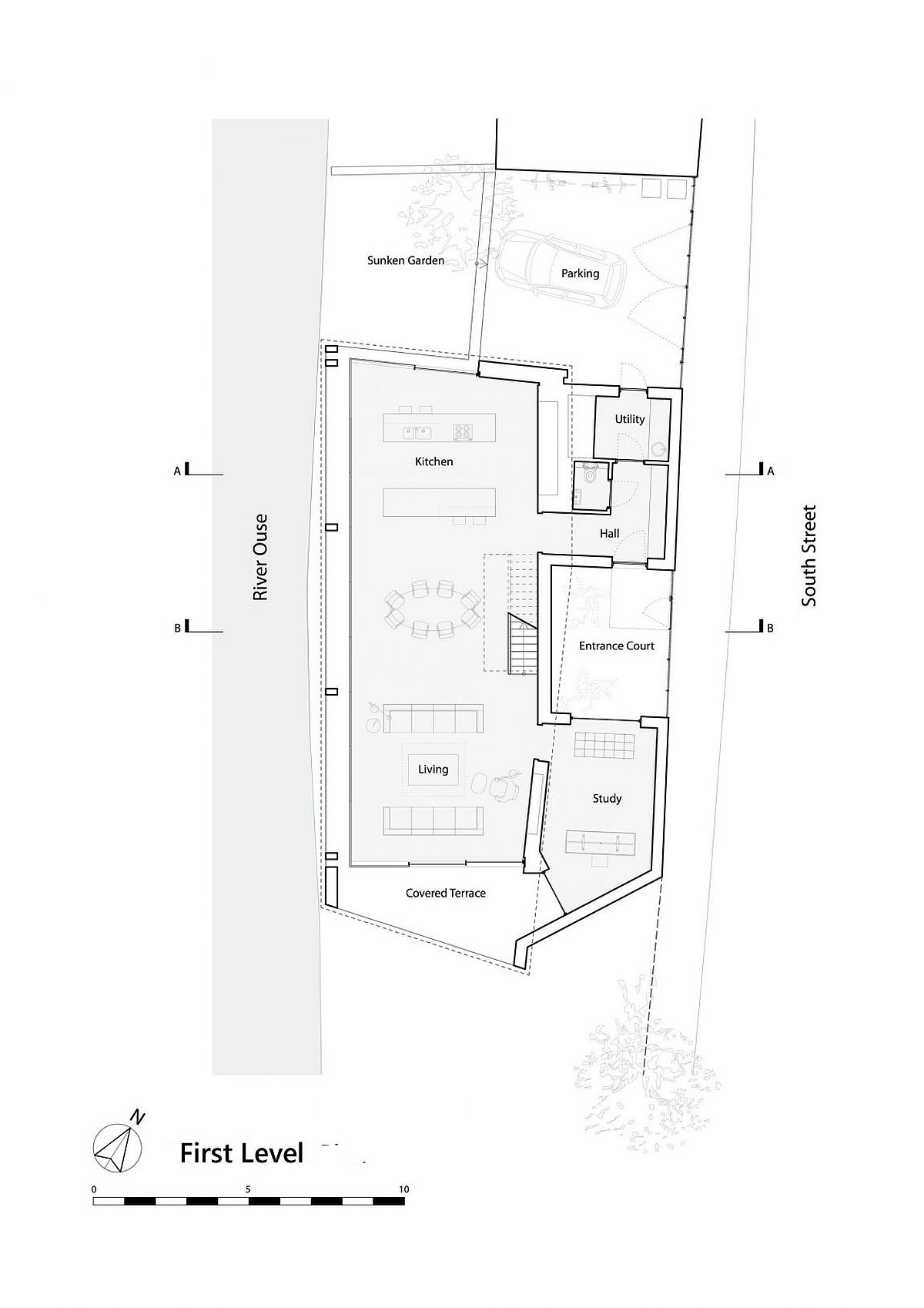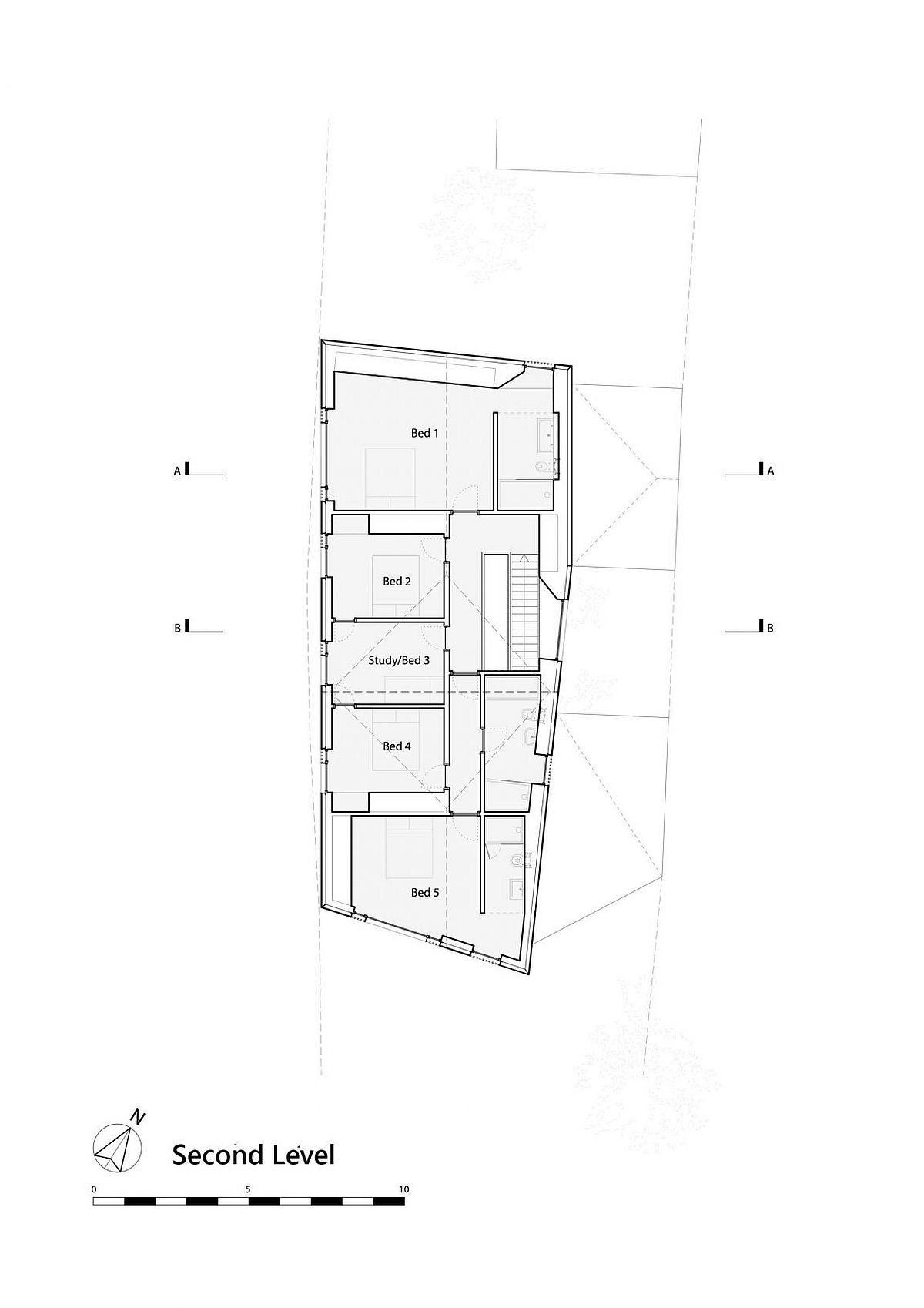 Liked the story? Share it with friends.