Turning an old mill barn into a series of four duplex apartments, the Conversion Mill Barn by Beck + Oser Architekten in Hofstetten-Flüh, Switzerland does its very best to revitalize the past even while paving a way towards the future. Part of existing barn was burned down in a fire accident and the architects carefully restored and revamped this section to give the new housing complex a modern-classic vibe. The most striking feature of this transformed Swiss barn is undoubtedly its façade draped in wooden slats. A traditional gable roof with tiles adds to the sense of timeless allure here even as the interior remains distinctly contemporary.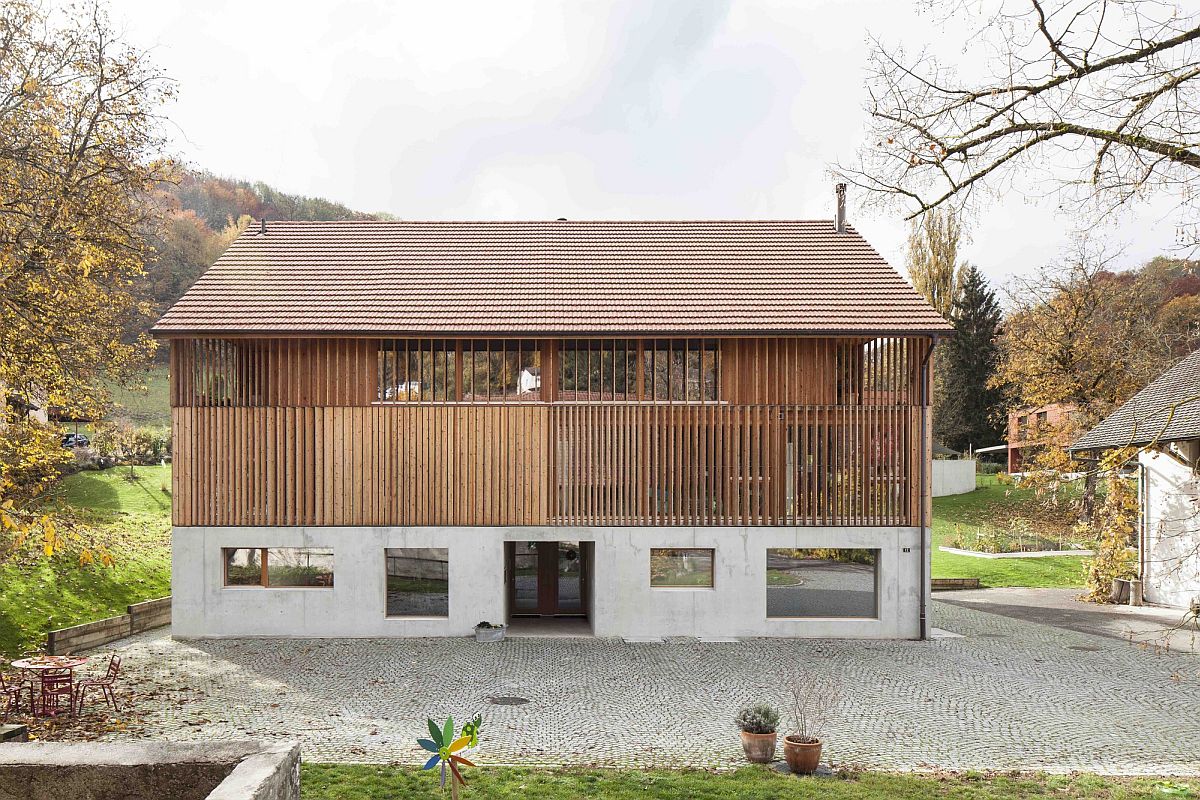 Each of the four duplex apartments has its own charm with large glass doors framed in wood bringing in ample natural light. Two of the lower level apartments have garden seating while those on the top level enjoy their own private gallery that opens up towards the lovely view outside. Locally sourced sustainable materials add a layer of green sheen to the structure even as wood brings textural beauty and inviting charm to the smart, modern makeover. [Photography: Börje Müller]
RELATED: Old Mill on Scenic Scottish Border Transformed into a Modern Holiday Home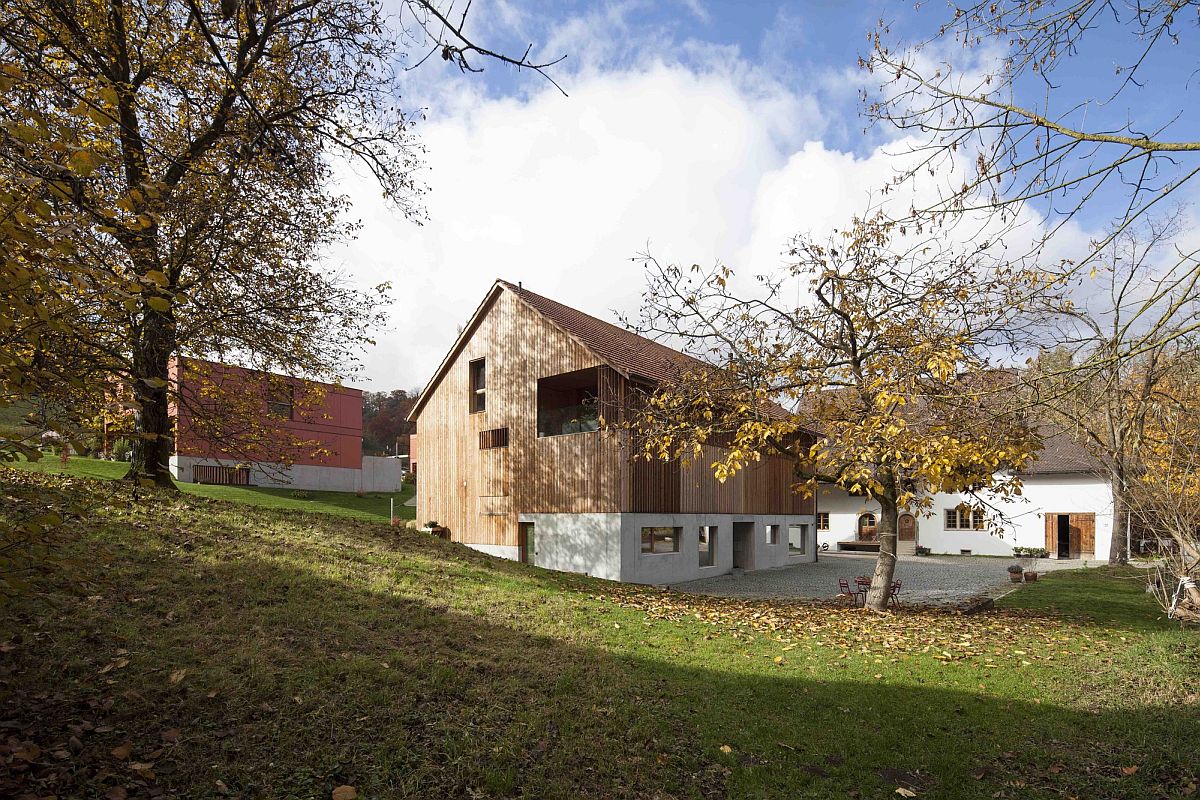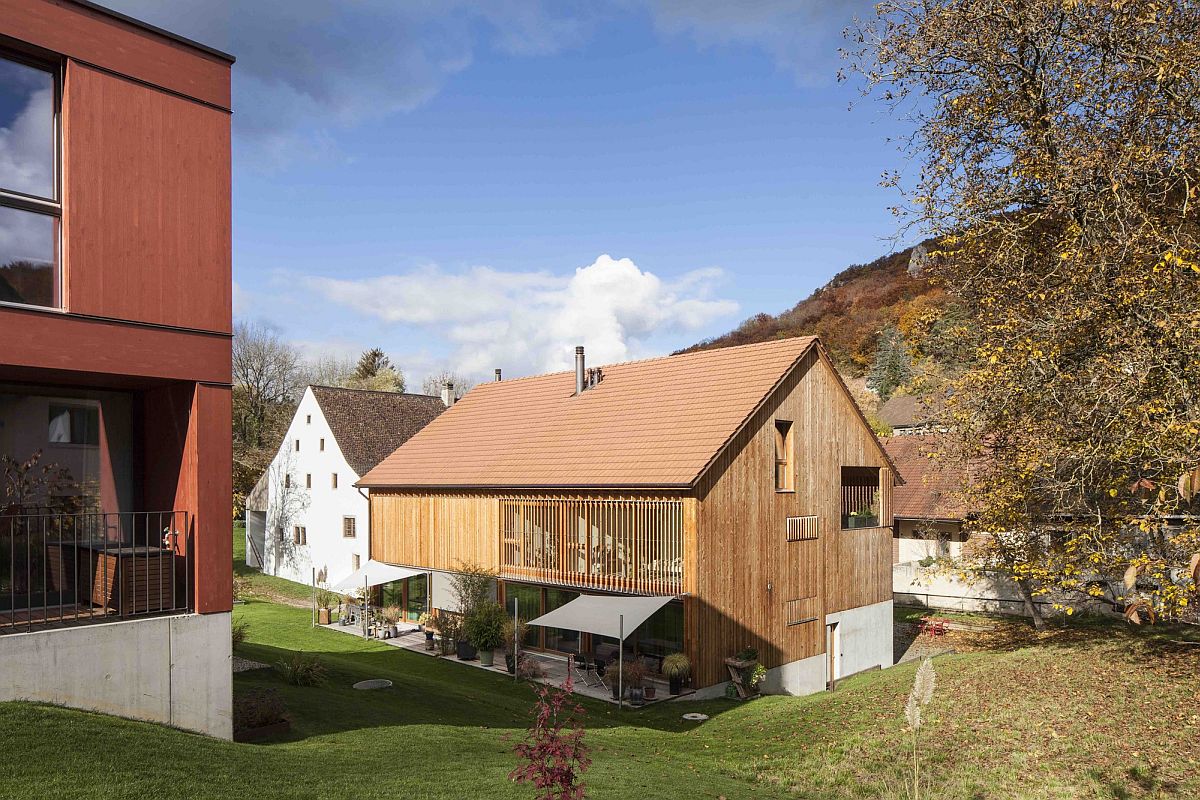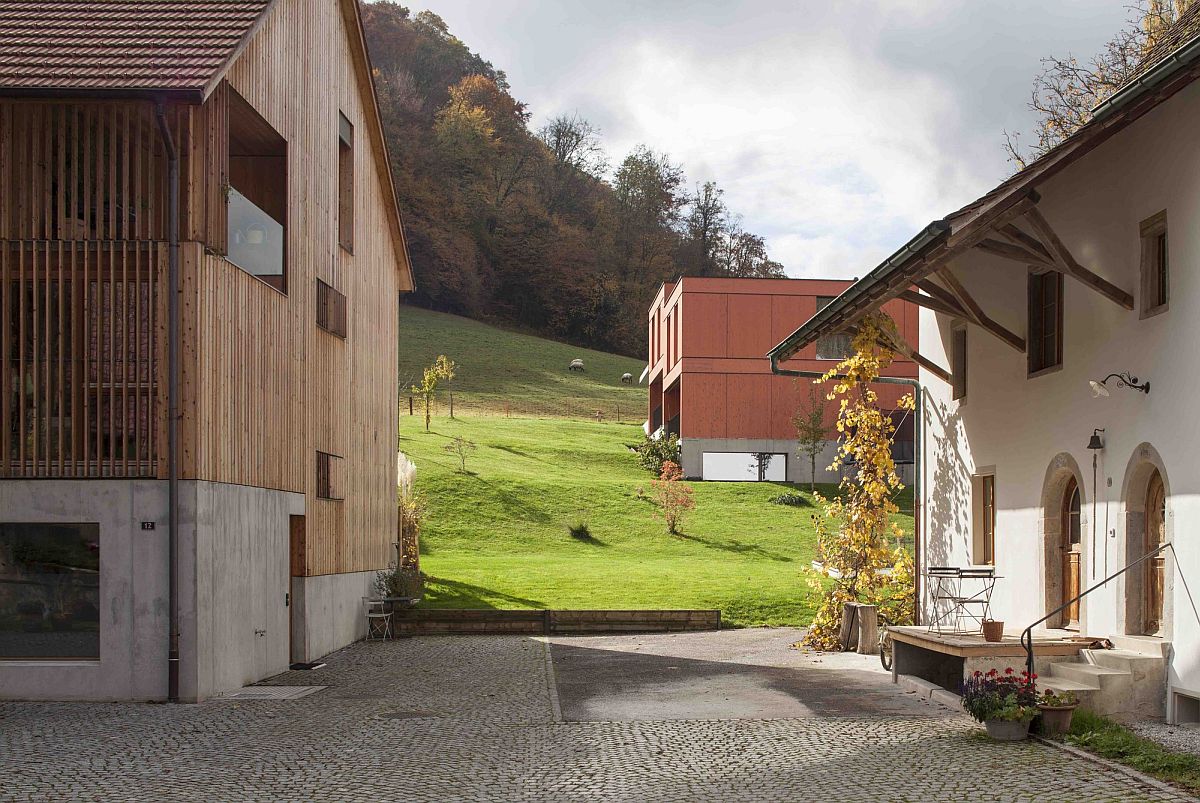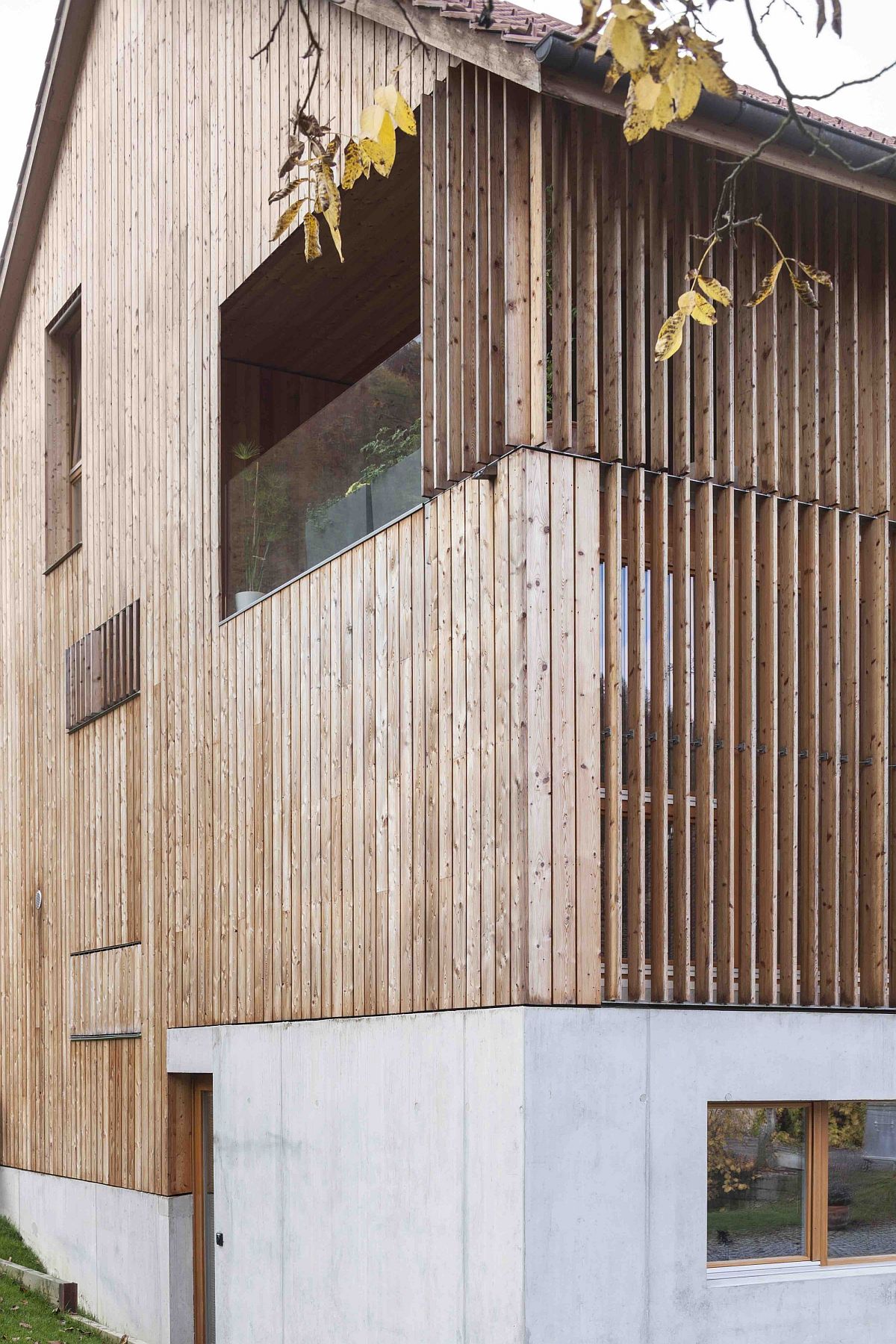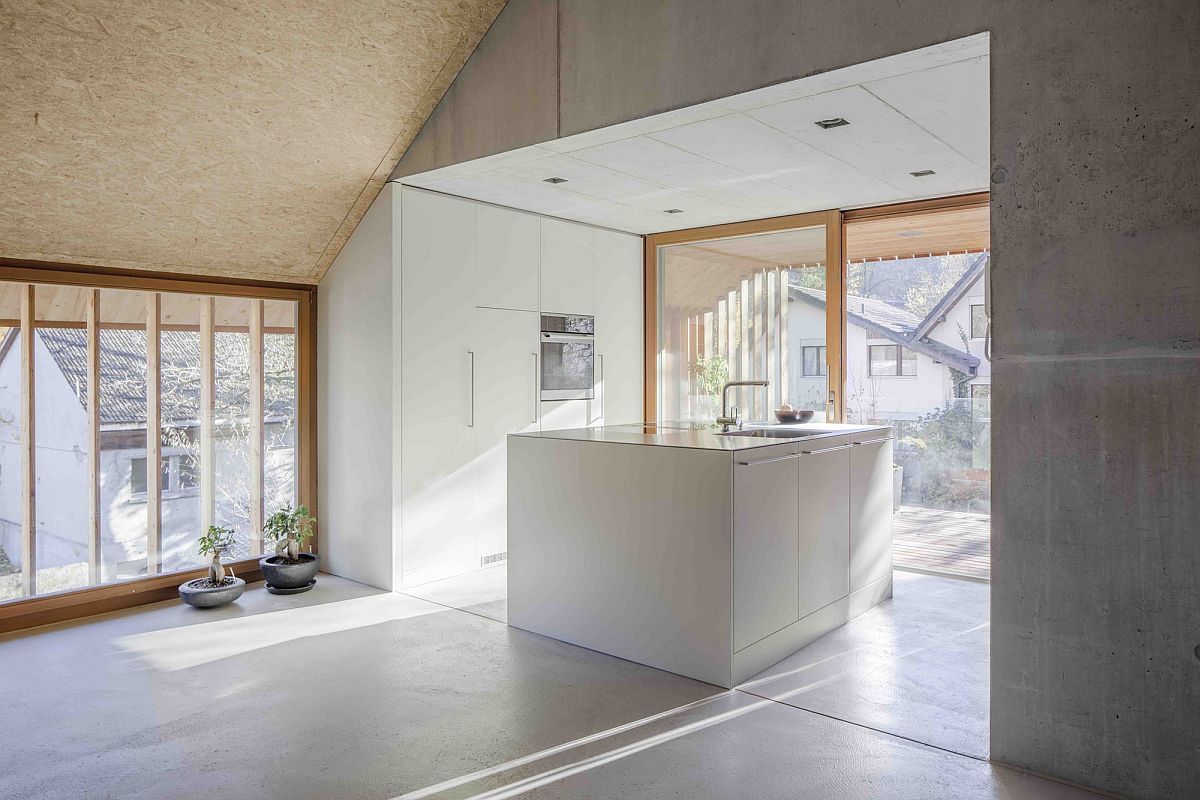 RELATED: Extraordinary church in San Francisco converted into a modern residence
Since the houses on the Sternenbergstrasse, which are also part of the design plan, are at a reasonable distance and clearly distinguished in the architectural formulation, the legibility of the historical ensemble is strengthened.