It is that time of the year again when you start to enjoy the weather outside and maybe head out for a picnic or two as well along with your family and friends. This expansive private residence dubbed 'St. Georges' in West Vancouver, British Columbia seems like a perfect retreat designed to enjoy such beautiful weather as you are draped in natural goodness. Nestled on a lot that offers captivating views of the lush green landscape that surrounds it, the house is designed by Randy Bens Architect as a long, carved rectangular structure that offers a wonderful covered outdoor space.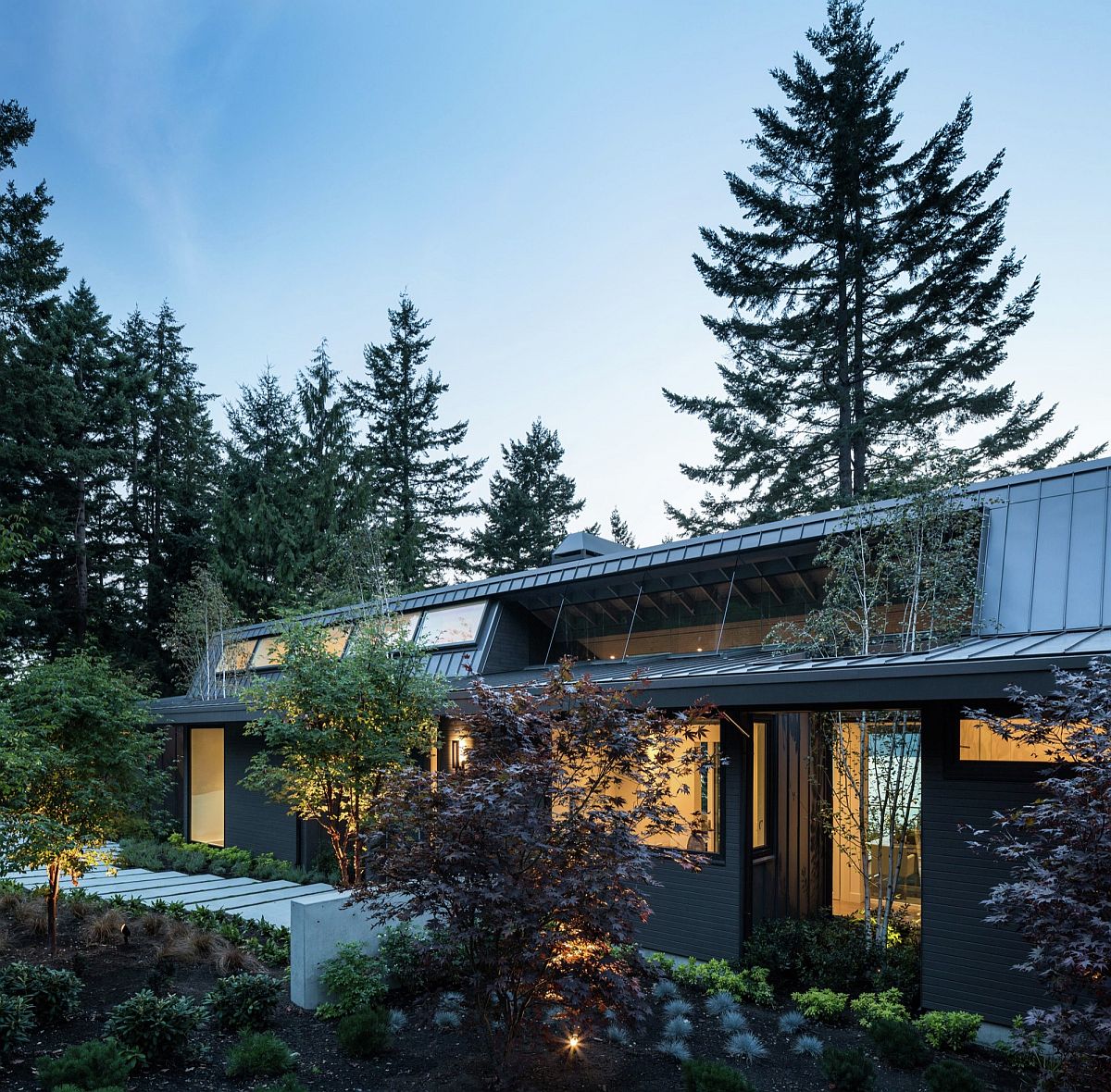 It is this outdoor area that is used as an extended living space, as it blurs the line between the interior and the world outside. A long and private entry surrounded by trees and plants leads to the lower-level living area that houses an open plan living room along with other public spaces. The living room, kitchen and dining room seem both spacious and cheerful, as a flood of natural light coming through the skylights enlivens it. With a neutral color scheme and modern décor, the focus here is more on framing the view on offer perfectly and ensuring that the interior plays supporting cast to the scenery.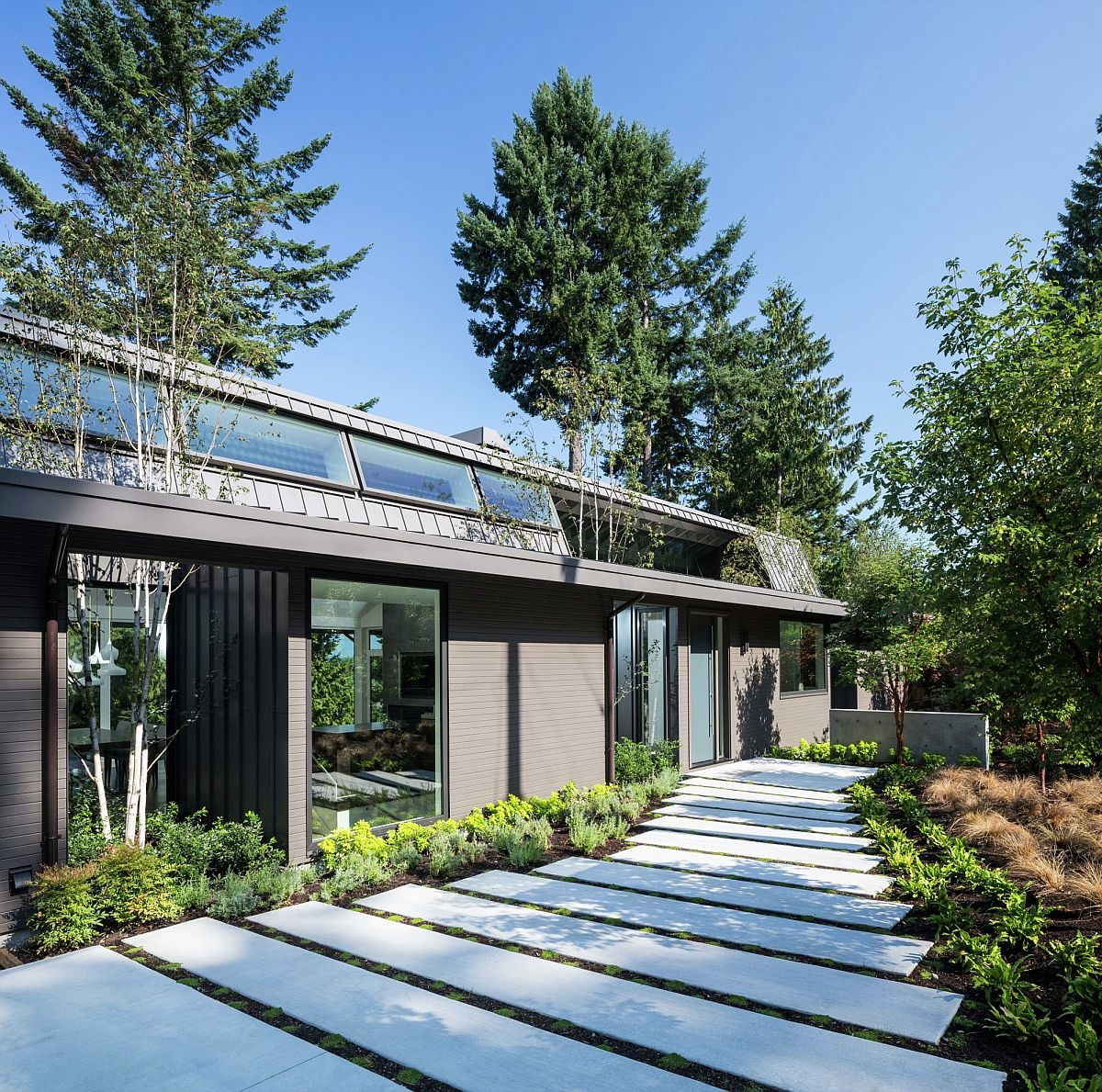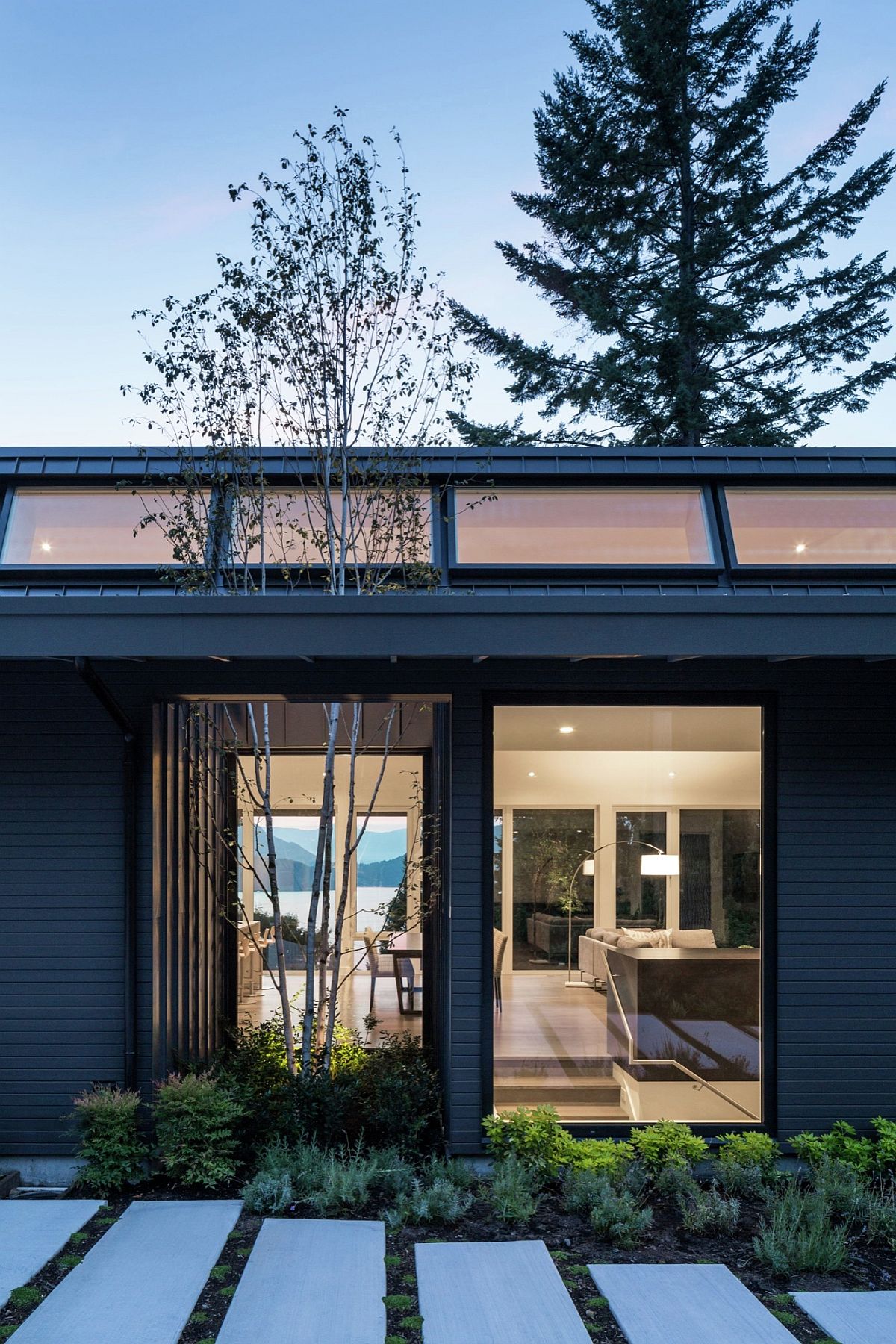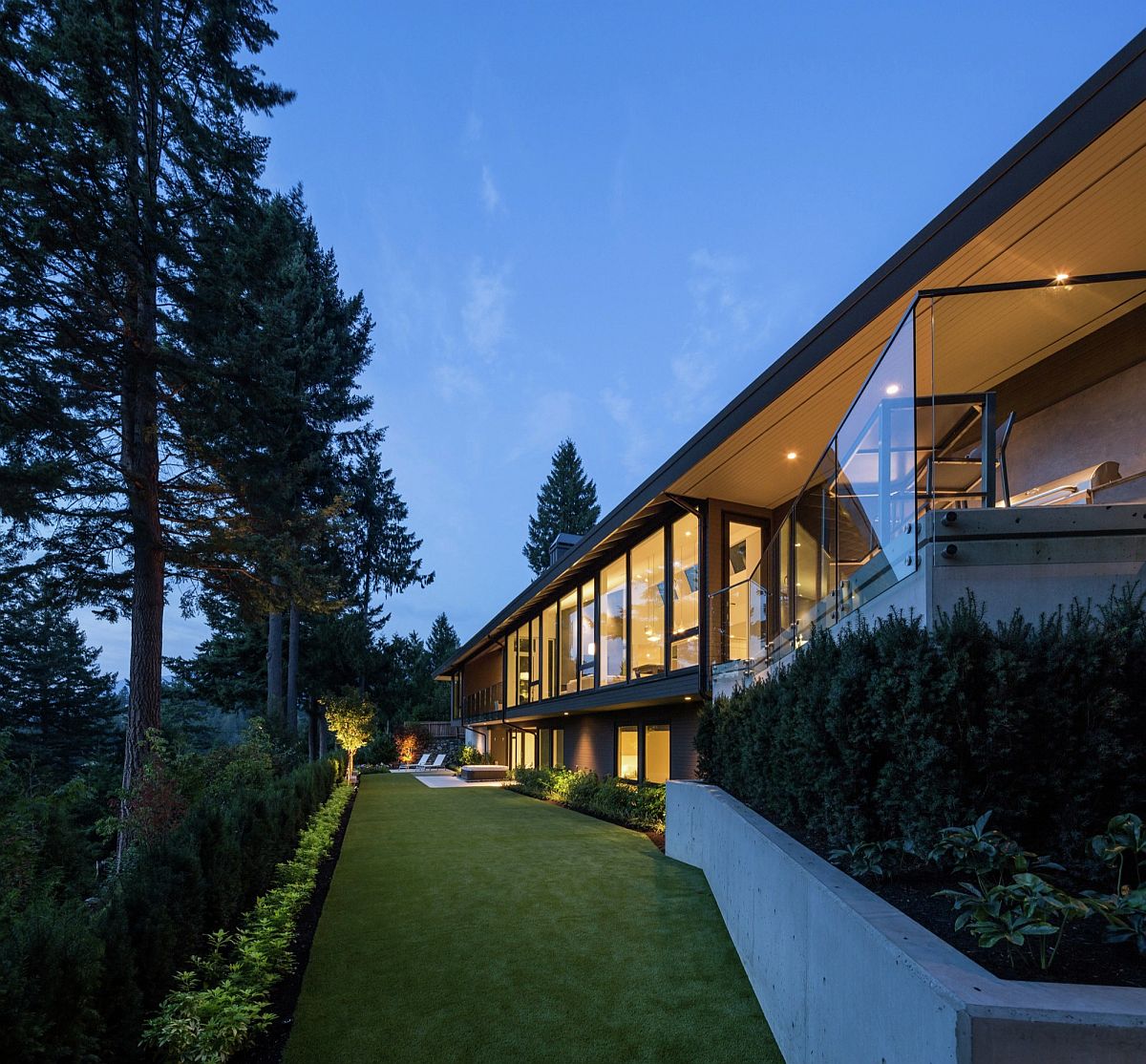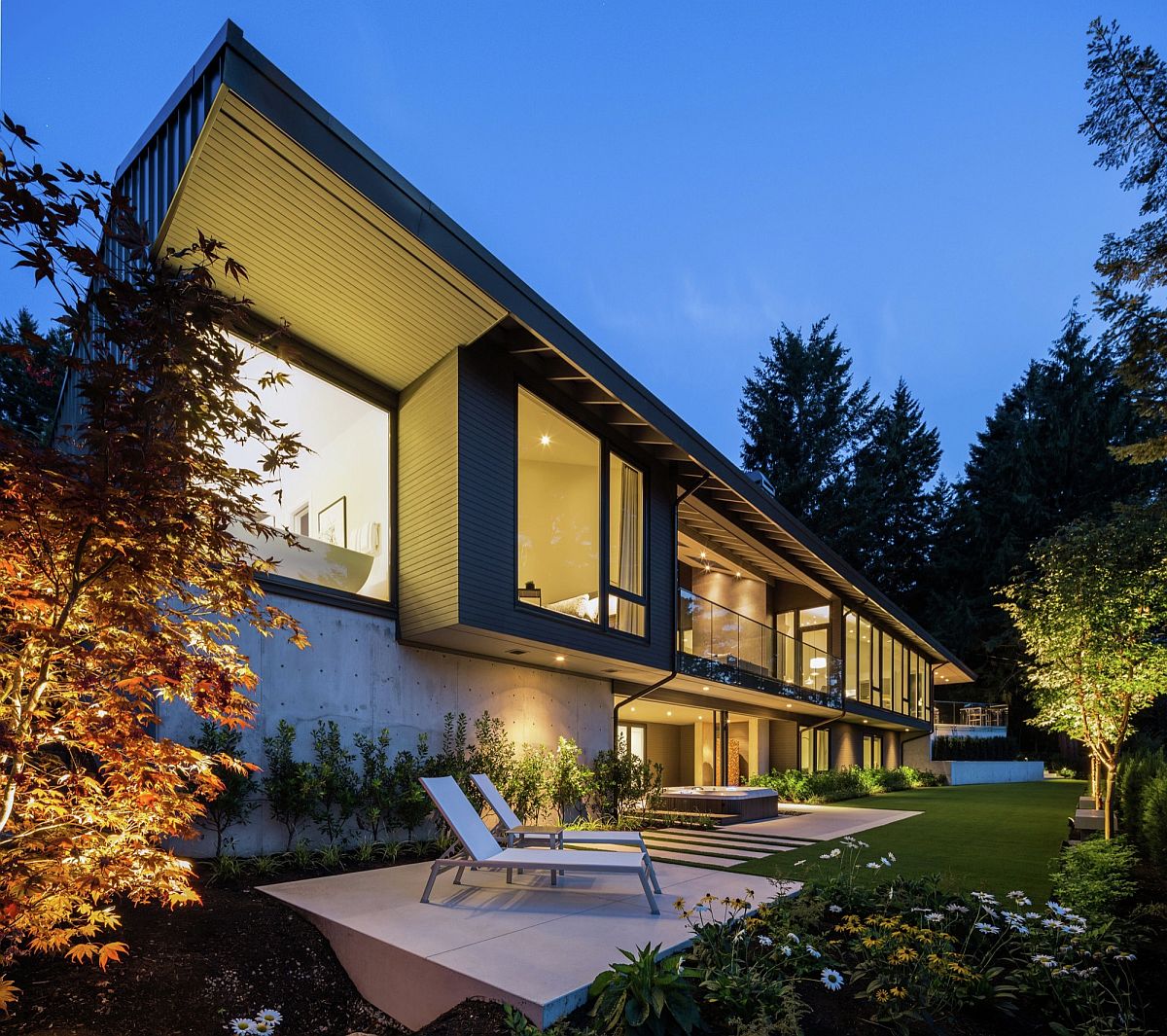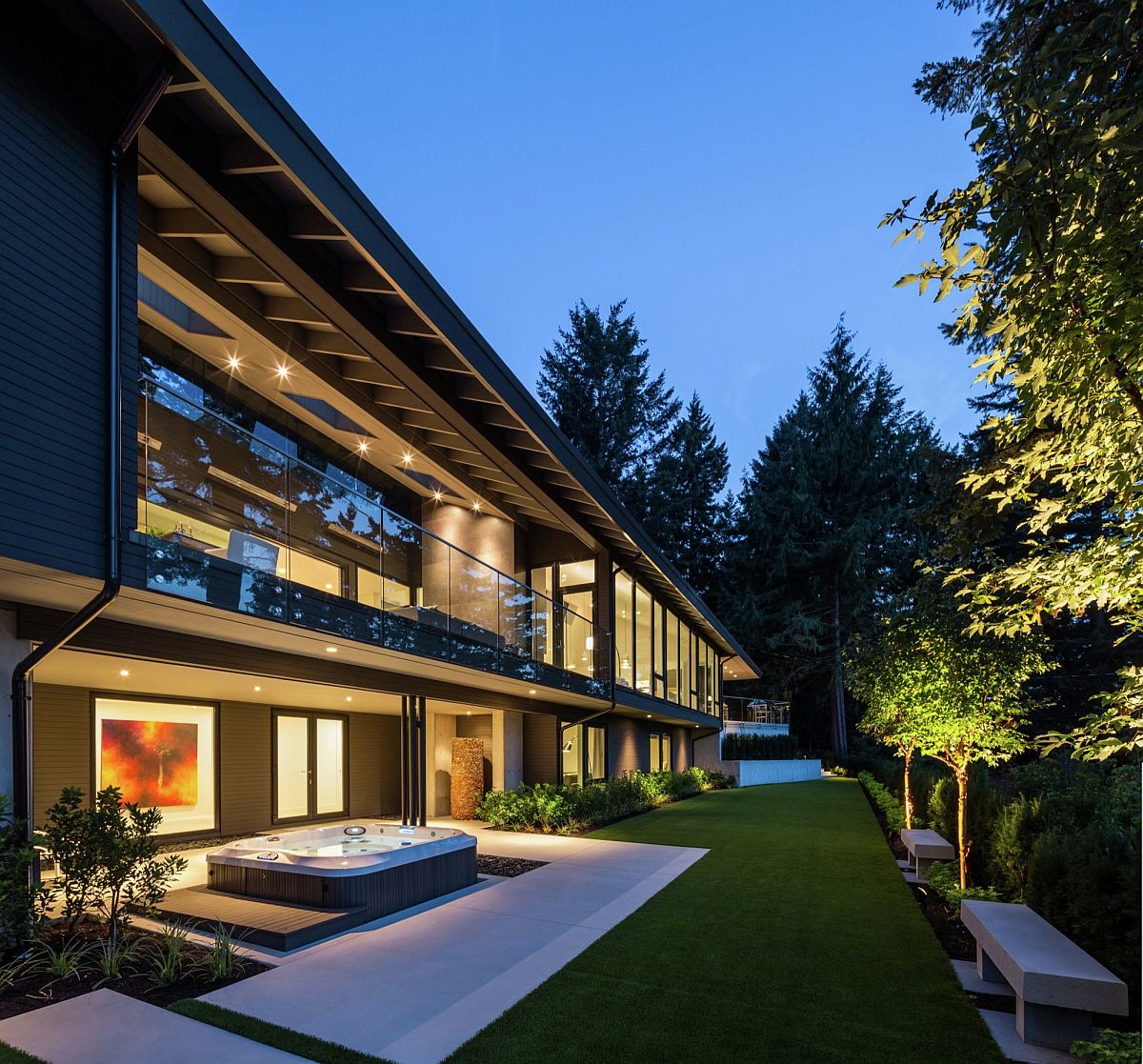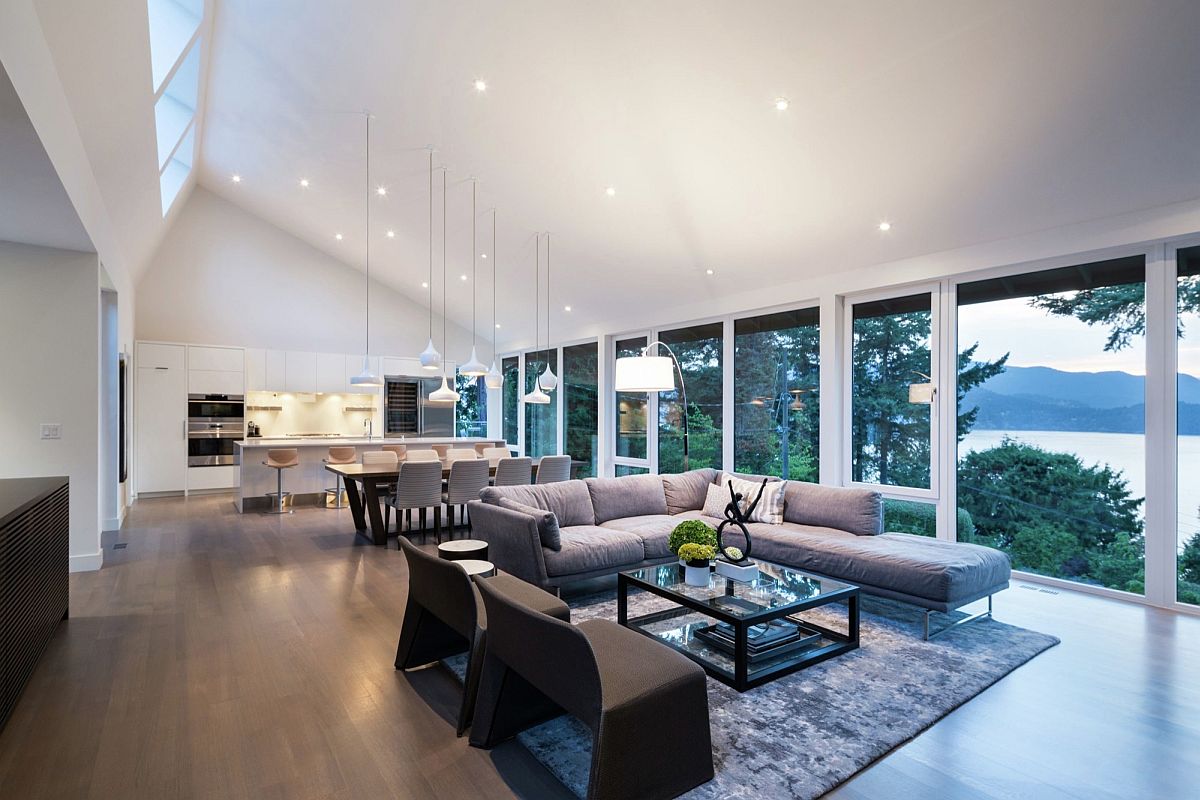 Vaulted roofs give the interior a distinct look with double-height spaces that flow into the relaxing garden outside. A confluence of comfort, style and serenity, the exterior of the residence clad in concrete, wood and metal further accentuates its uniqueness and beauty.[Photography: Ema Peter]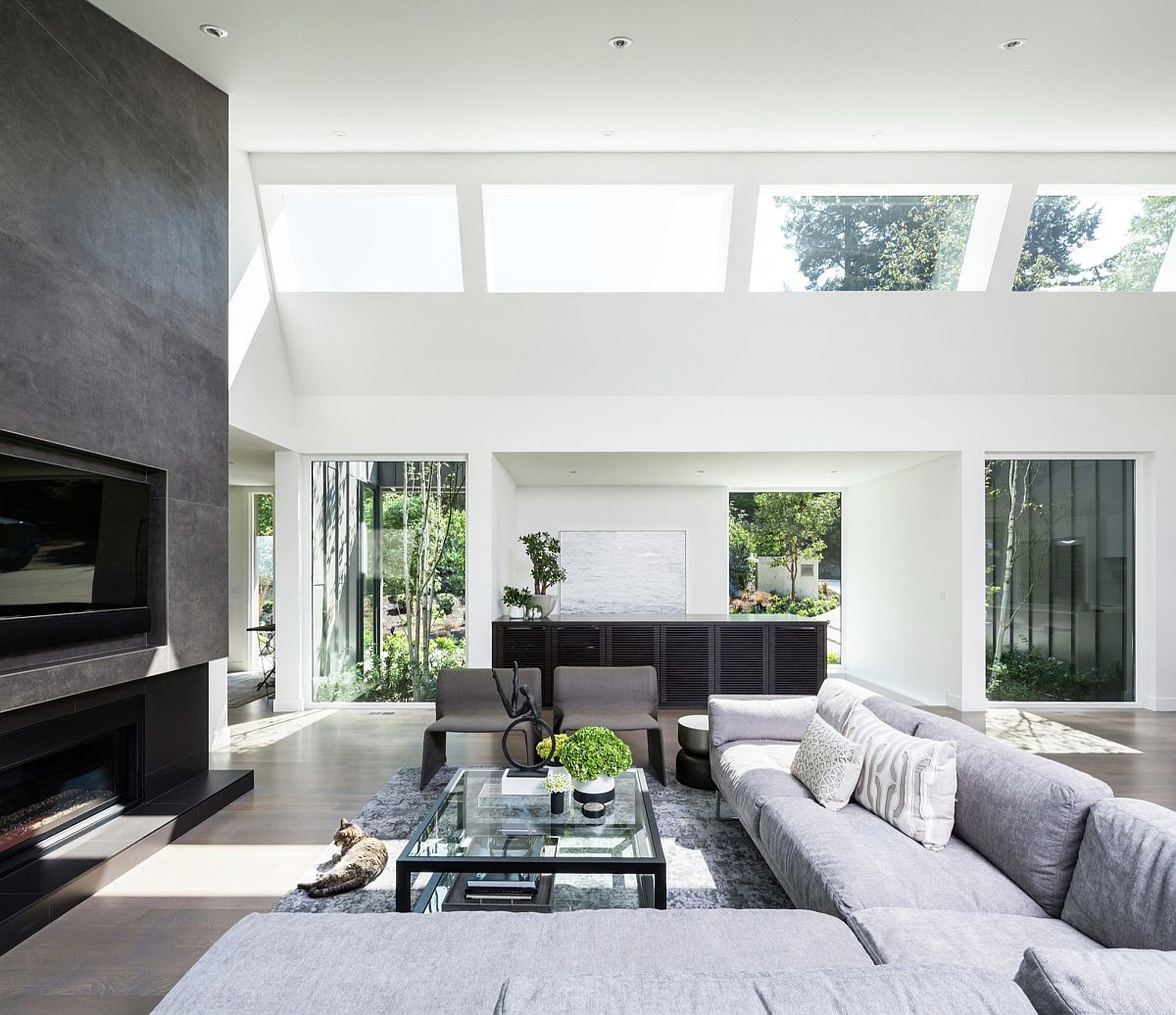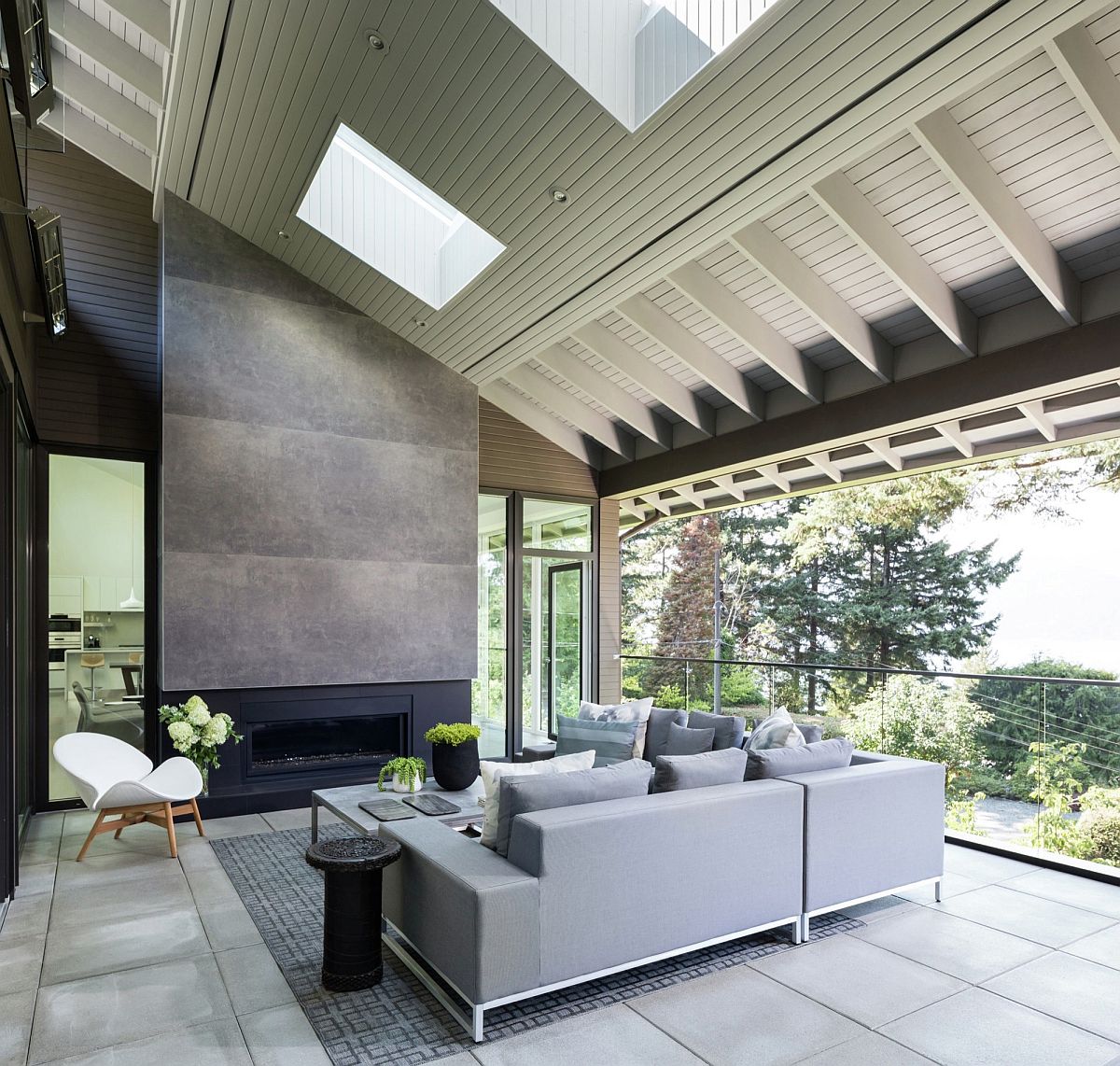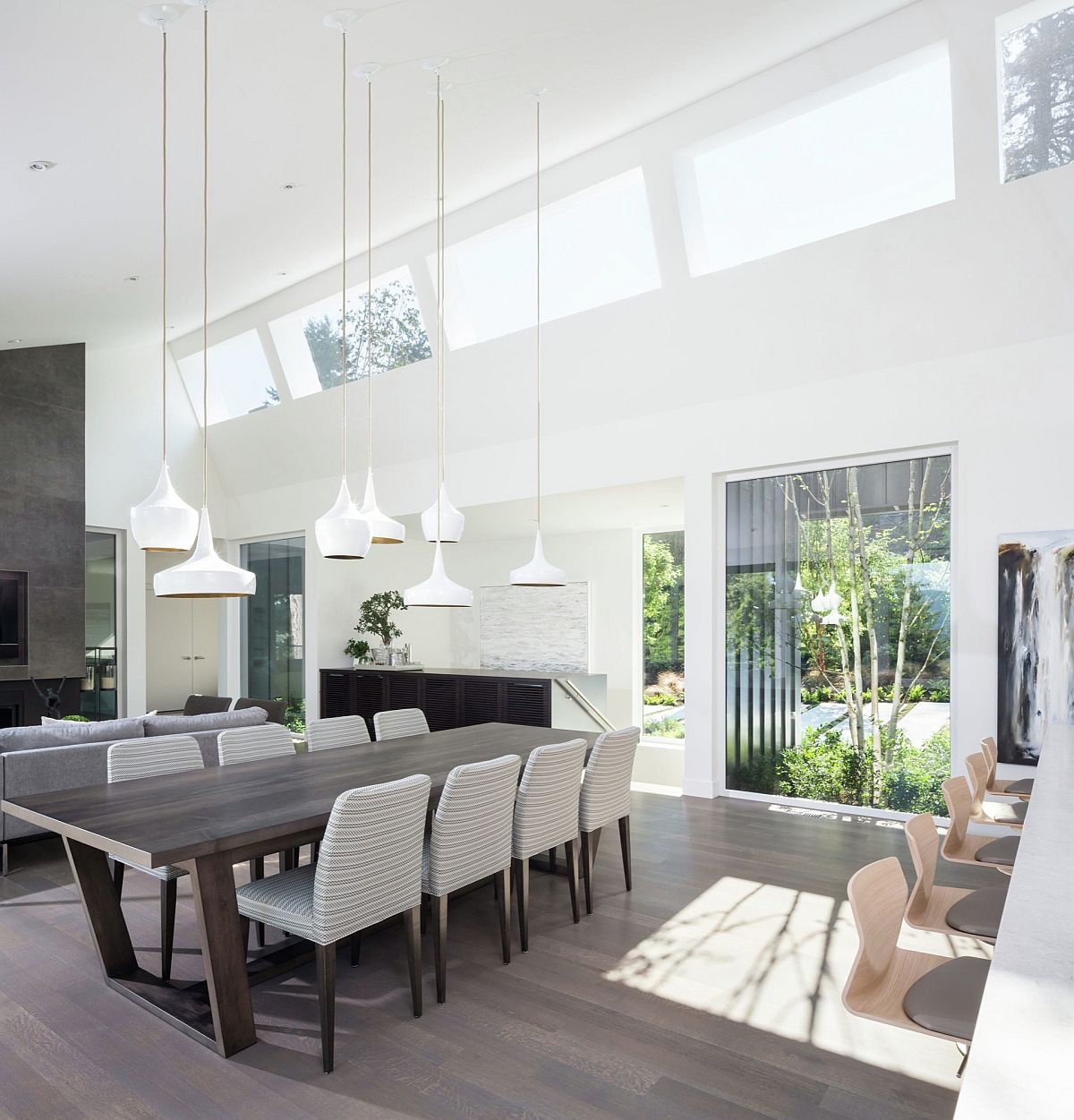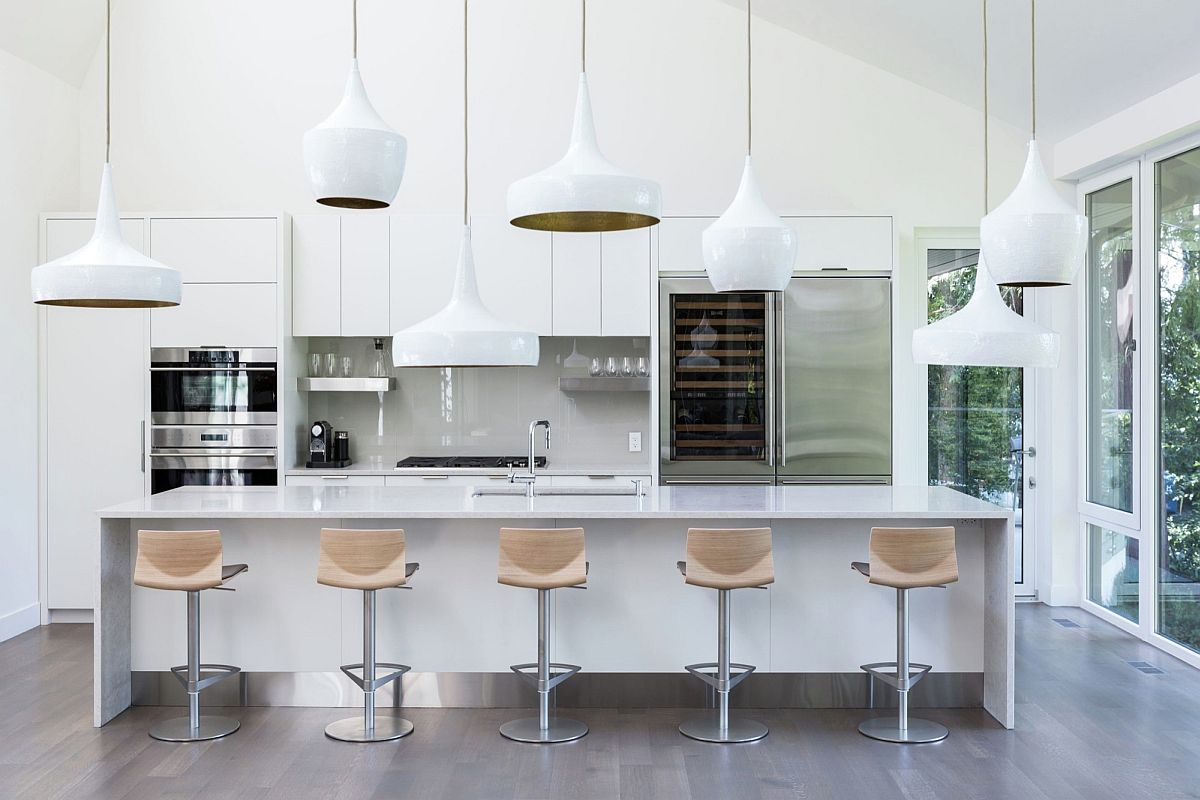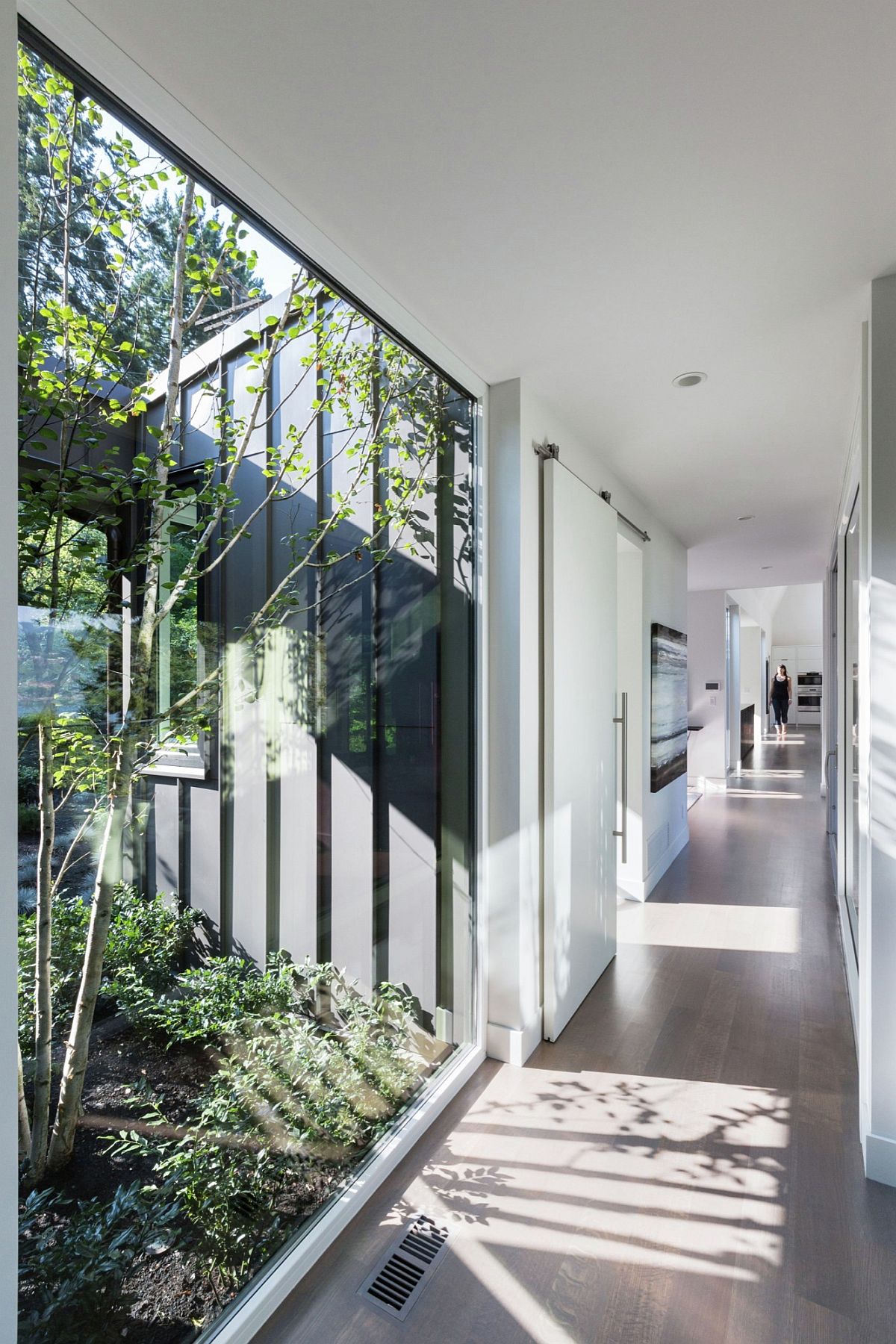 Liked the story? Share it with friends.