Part of an iconic building dubbed Metropolis, this spacious three bedroom and two bathroom loft in Vancouver is an absolute dream for those who love an urbane setting with lovely city views. The fabulous corner loft apartment unit is spread across two spacious levels with the lower level housing the open living area, kitchen and dining along with a guest bedroom and bath. It is the top floor that contains the master bedroom along with an additional bedroom that comes with a small balcony, a home office and ample storage space.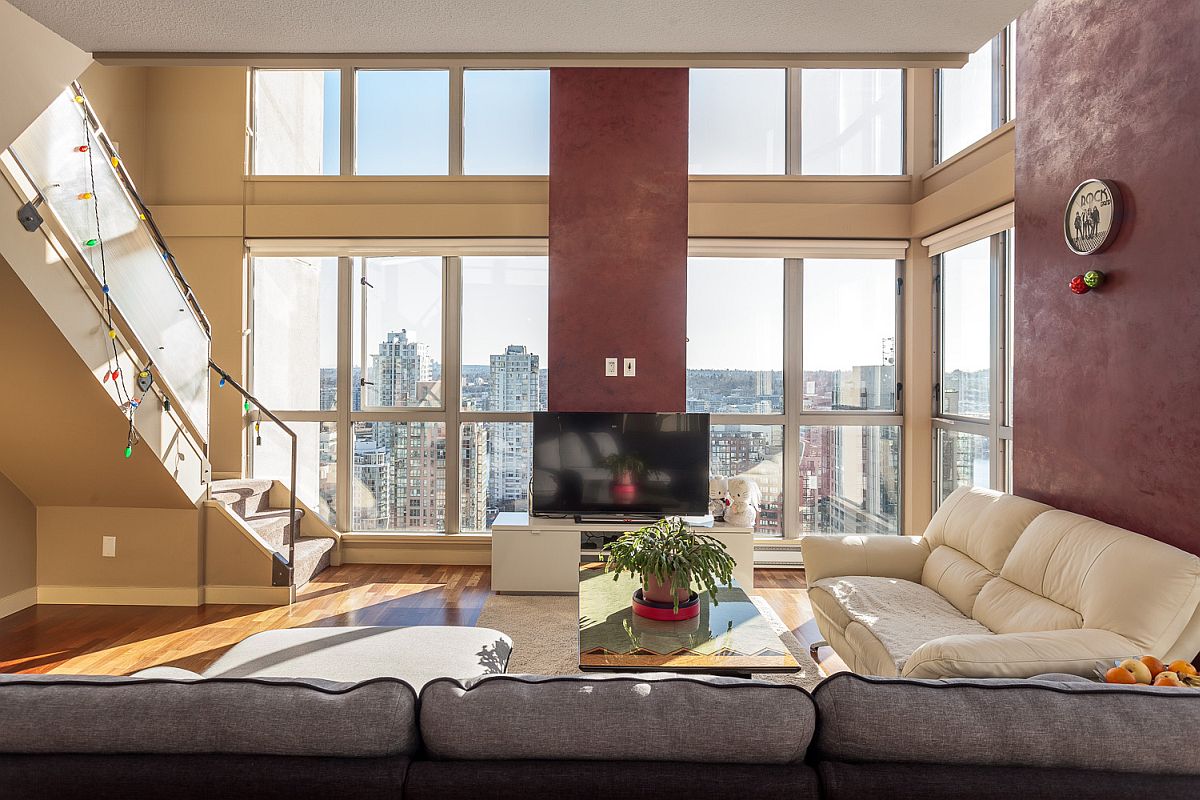 One of the more spacious lofts that we have come across in the city of Vancouver in recent times, this breezy place benefits from a double-height living area with windows that completely open up the interior to the captivating views of False Creek and sparkling Downtown skyline. The sight of the distant mountains adds to the feeling of openness as one discovers an exclusive retreat that feels as if it is removed from the noisier cityscape. (Even if it is for a few fleeting moments)
RELATED: Historic Bay-Windows Become a Part of this Polished Vancouver Loft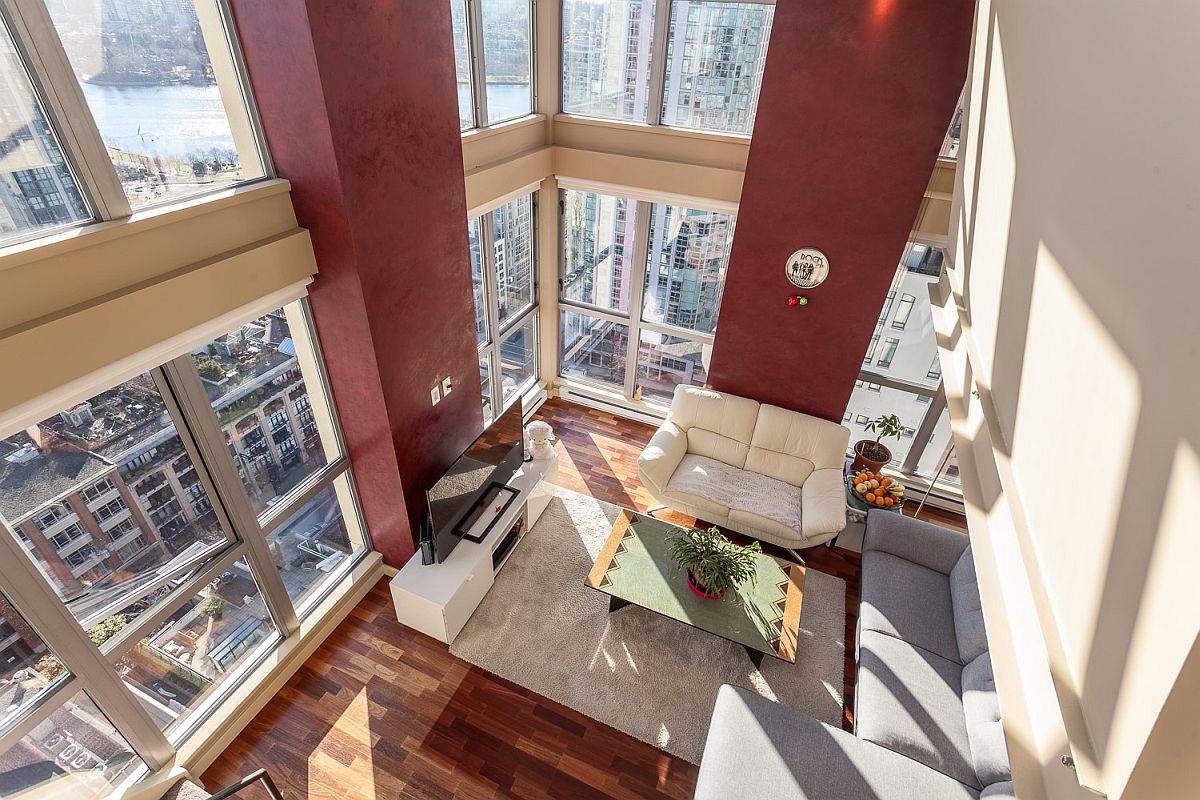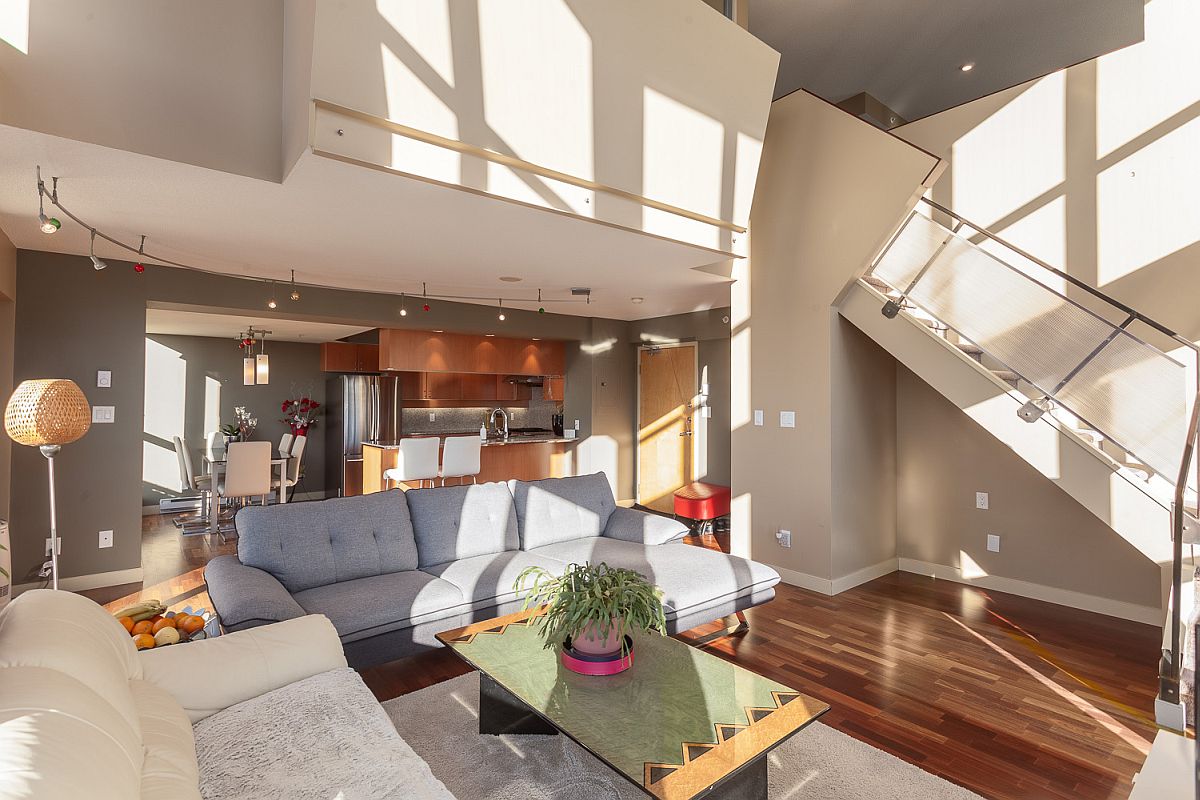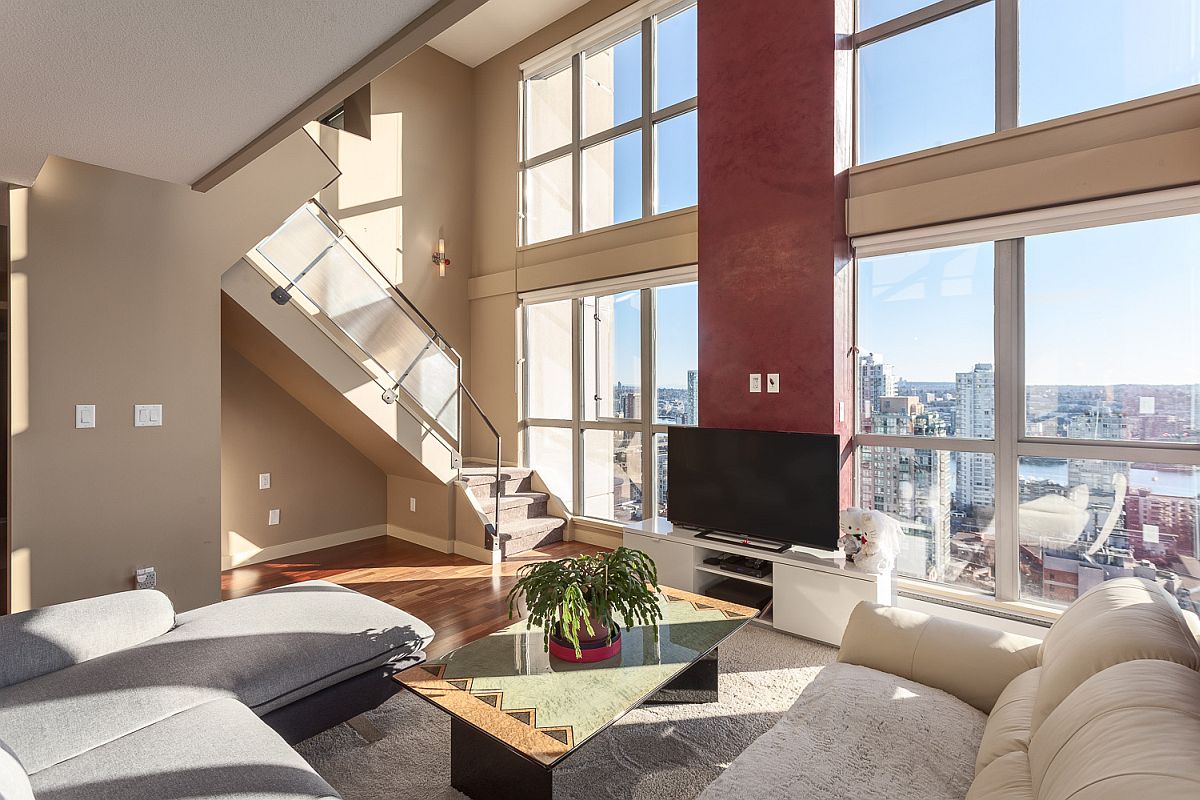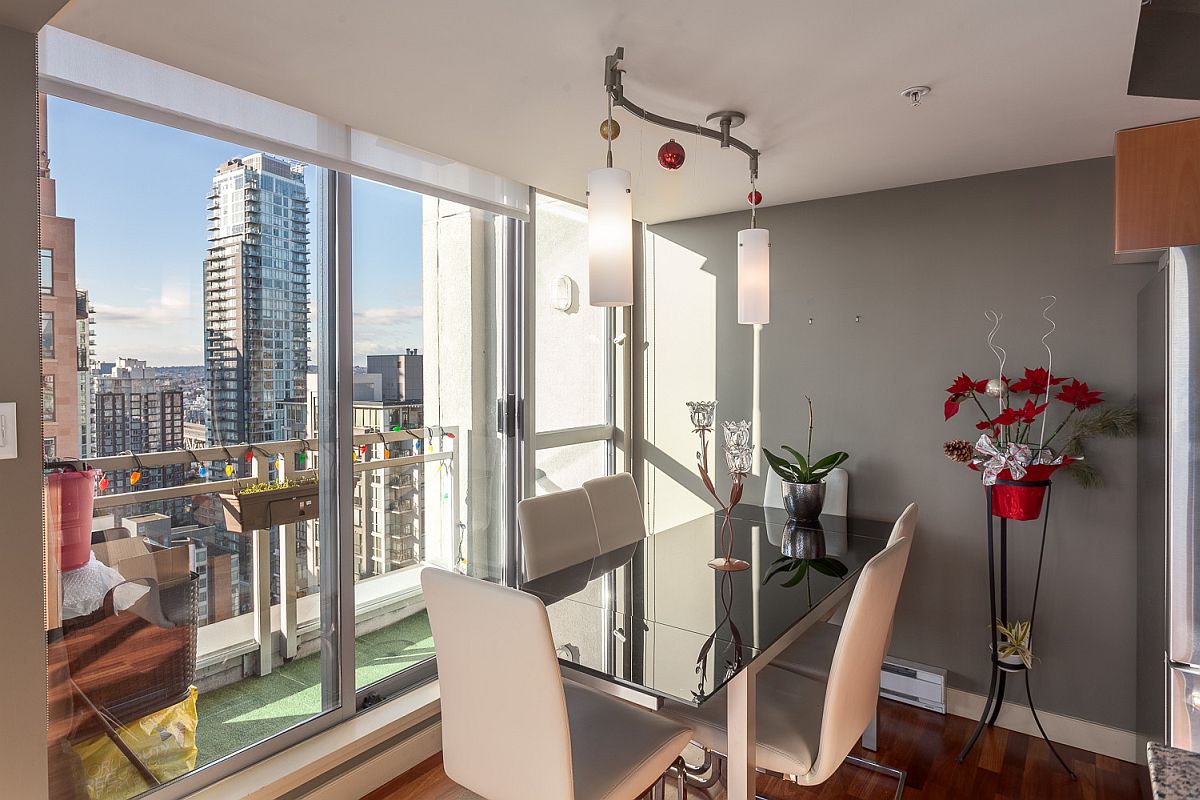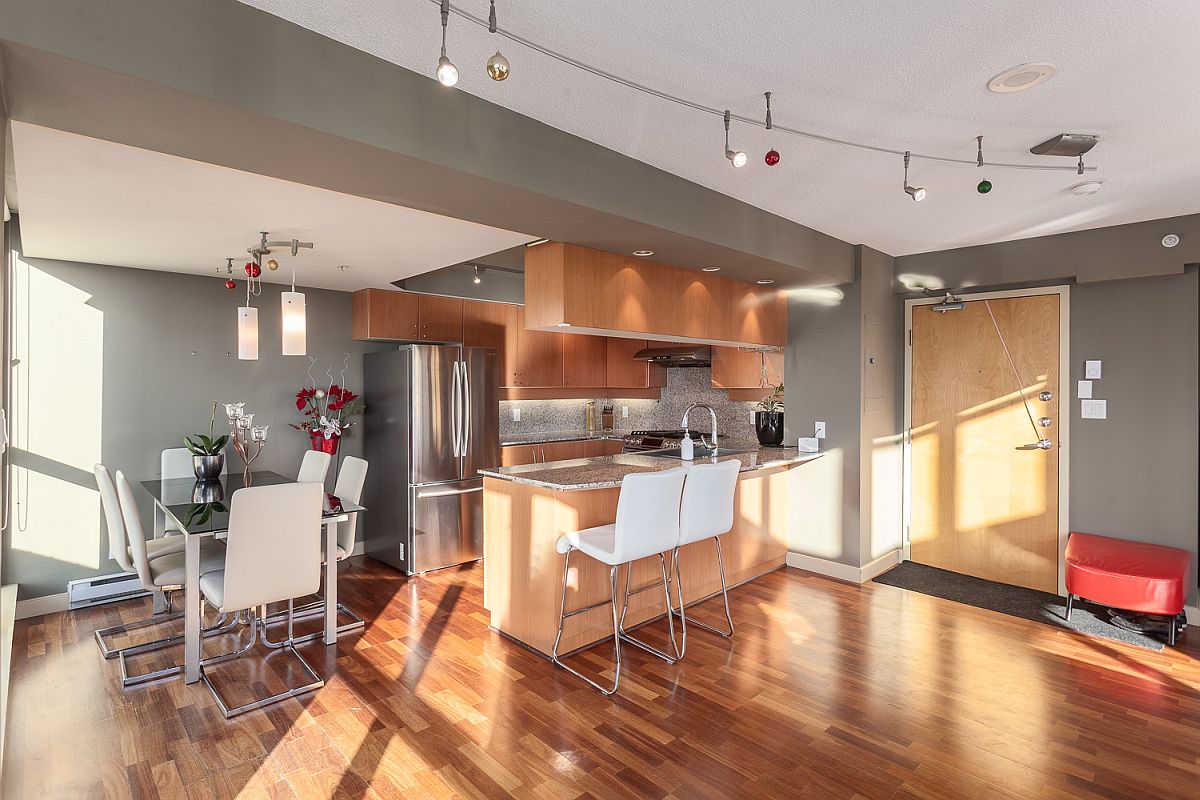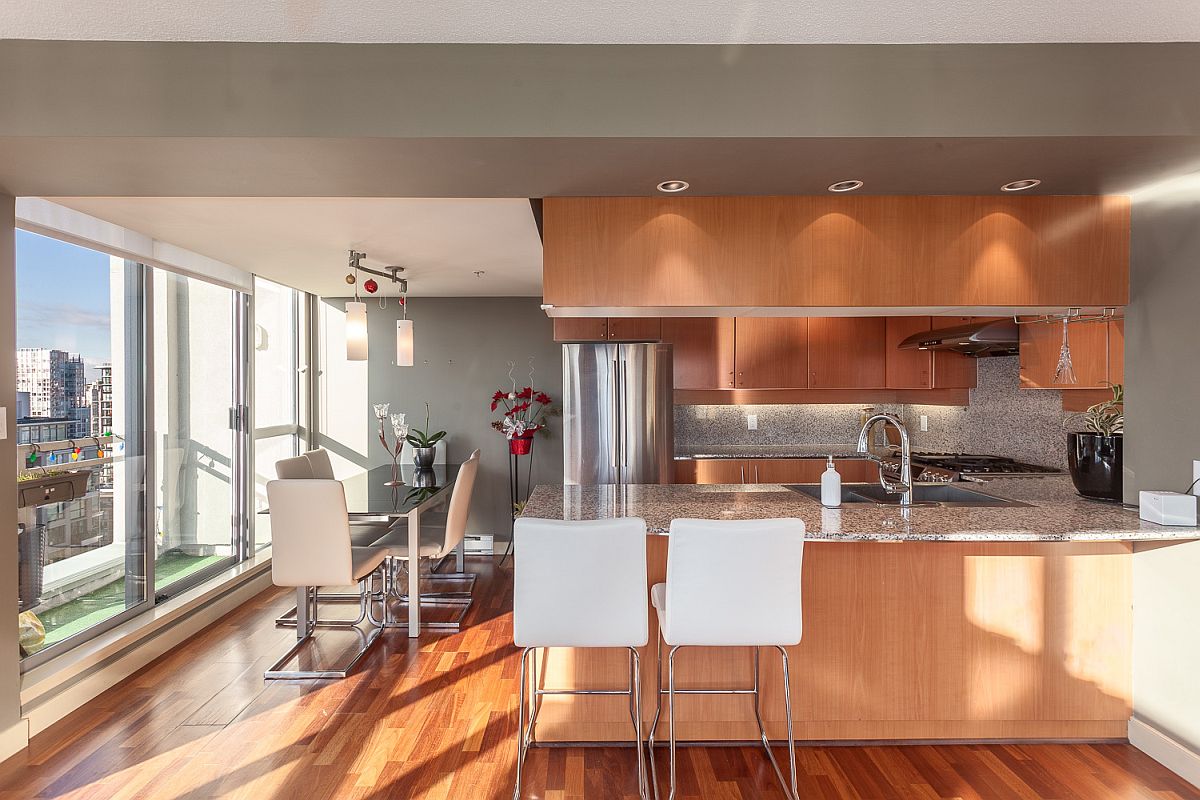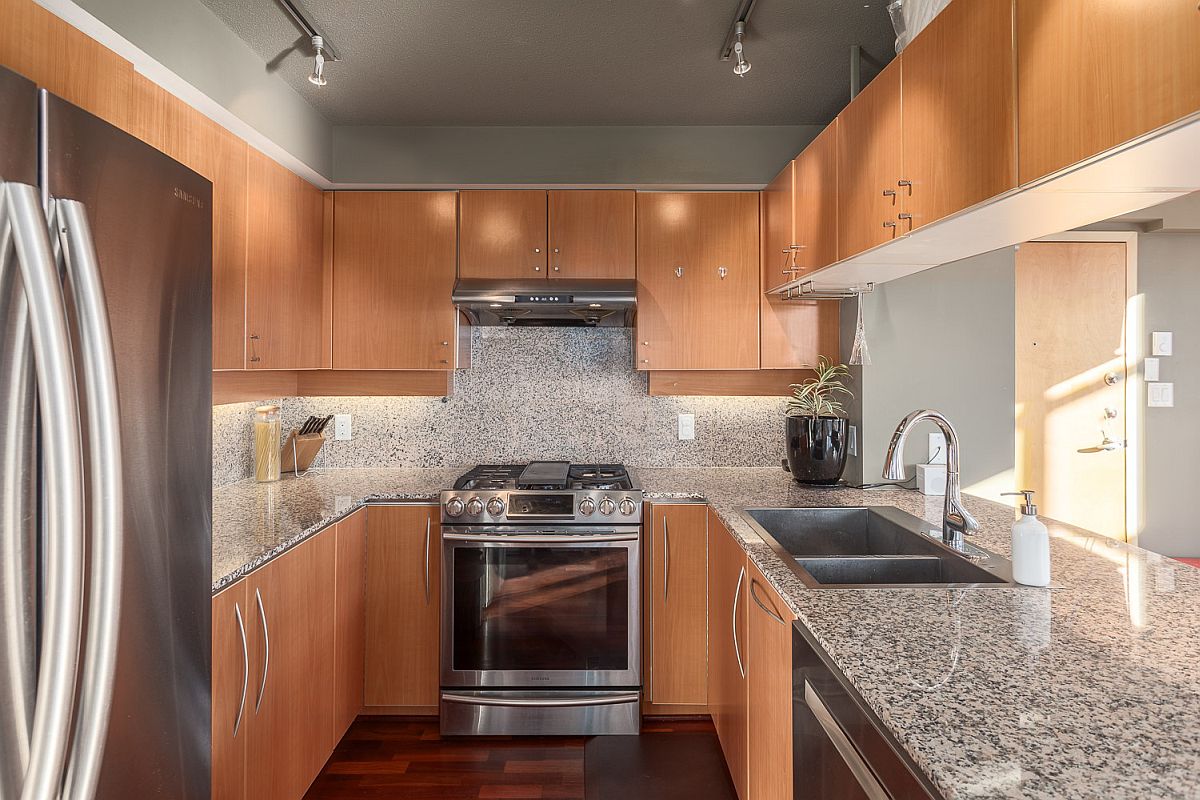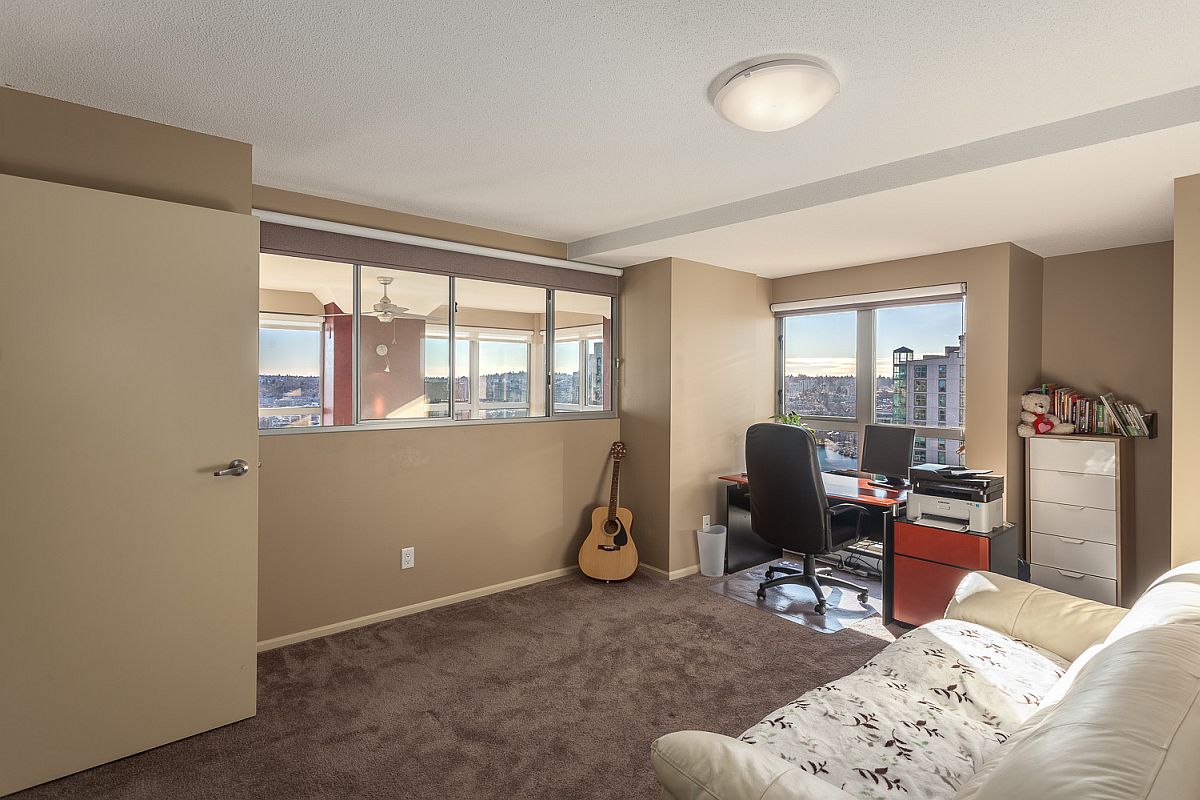 Bright red on the walls enlivens the living area with gray bringing refinement to the kitchen space. Warm wooden shelves and sparkling stainless steel finishes add more textural beauty even as the bedrooms paint a picture of serenity. There is no shortage of natural light in this smart Vancouver hub that is currently listed on Albrighton Real Estate and could be yours for $2,399,000.
RELATED: Lavish Affluence And Amazing Views Shape Posh Vancouver Penthouse