When it comes to fabulous apartments with Scandinavian style, Stockholm is the place to be. The city constantly provides inspiration with some of the best Scandinavian style apartments on offer, and this refined delight designed by Alexander White is no different. At the core of its design is a neutral color palette, crisp design, warm décor additions and plenty of natural light – features that make it so very distinctly Scandinavian. It is light gray and white that form the backdrop, with pops of blue and green adding color to the setting in different rooms.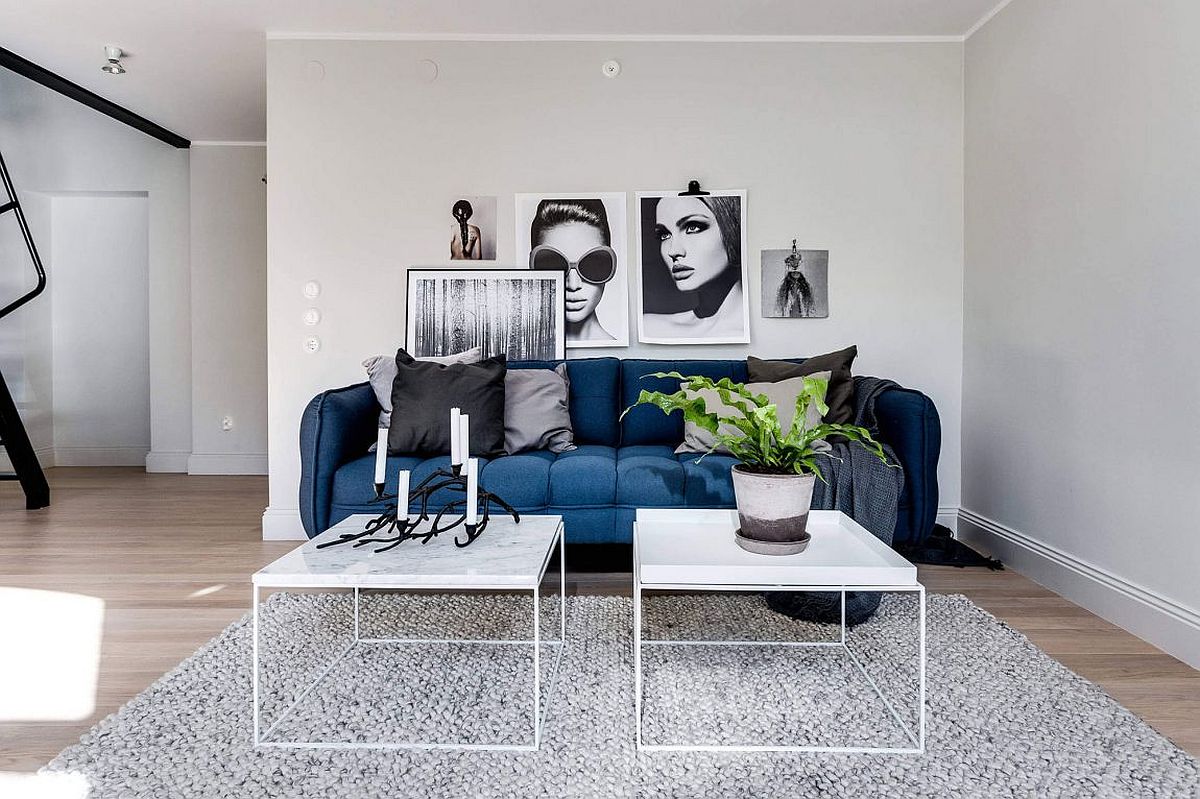 RELATED: World of White and Gray: Scandinavian-Style Apartment in Stockholm
The vertical space inside the apartment is used to the hilt, with a mezzanine-level bedroom overlooking the spacious kitchen and dining area below. The living space is inherently simple, with a bright blue couch at the heart of it all. Décor inside the apartment is also as minimal as possible, with white holding sway once again. A gallery wall and a cool ladder make up the dining room backdrop, and the ladder also serves as a practical addition, as it lets the homeowner access the top shelves and cabinets in the adjacent kitchen.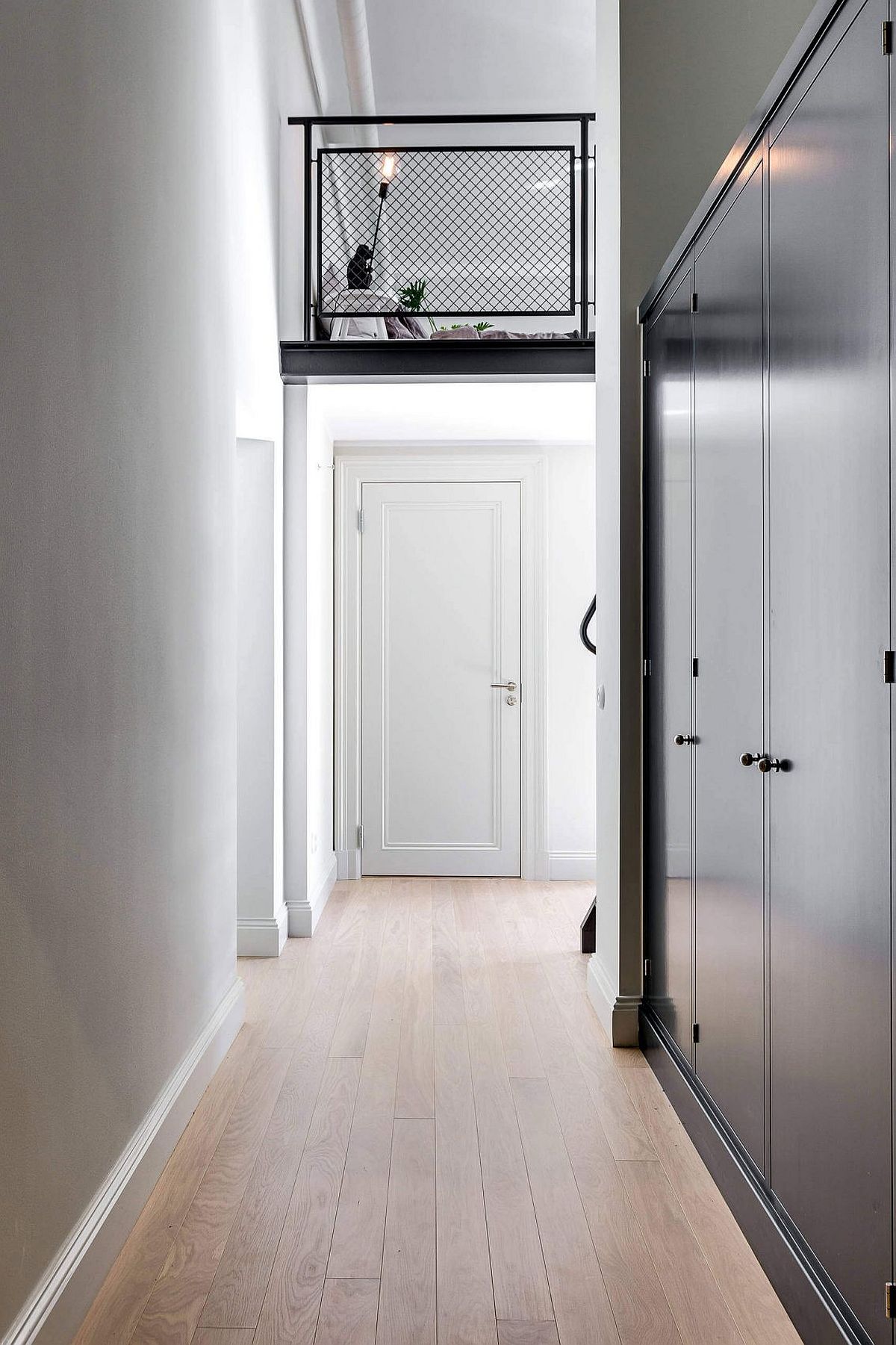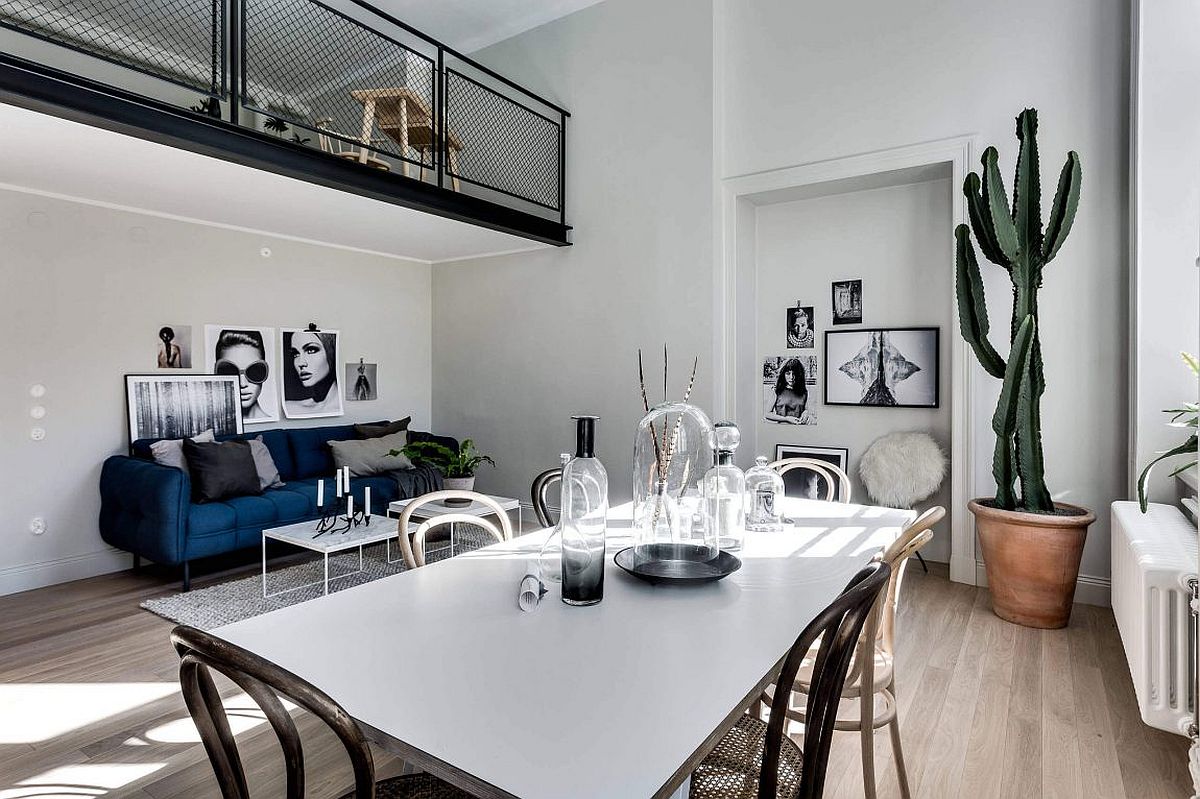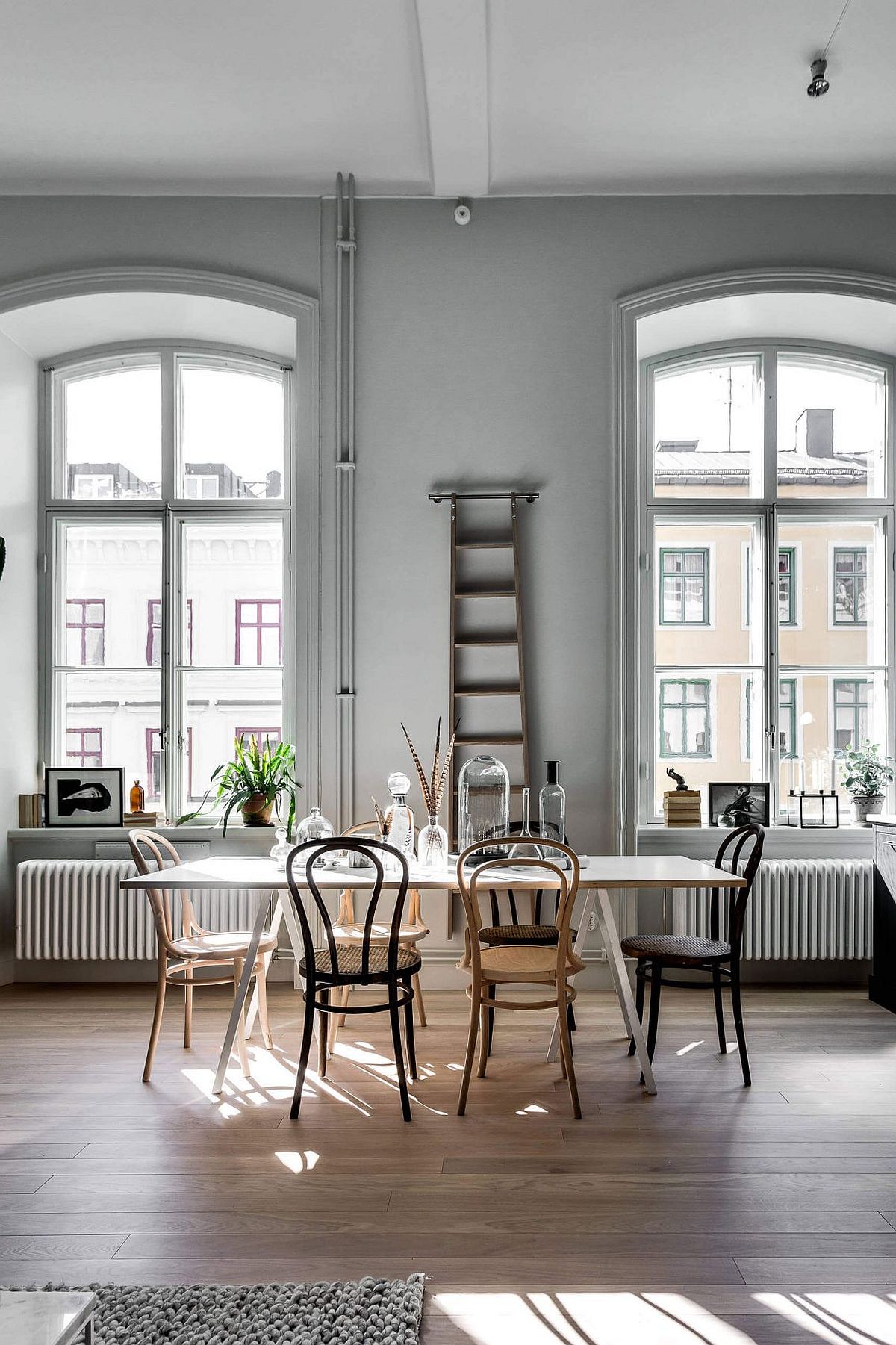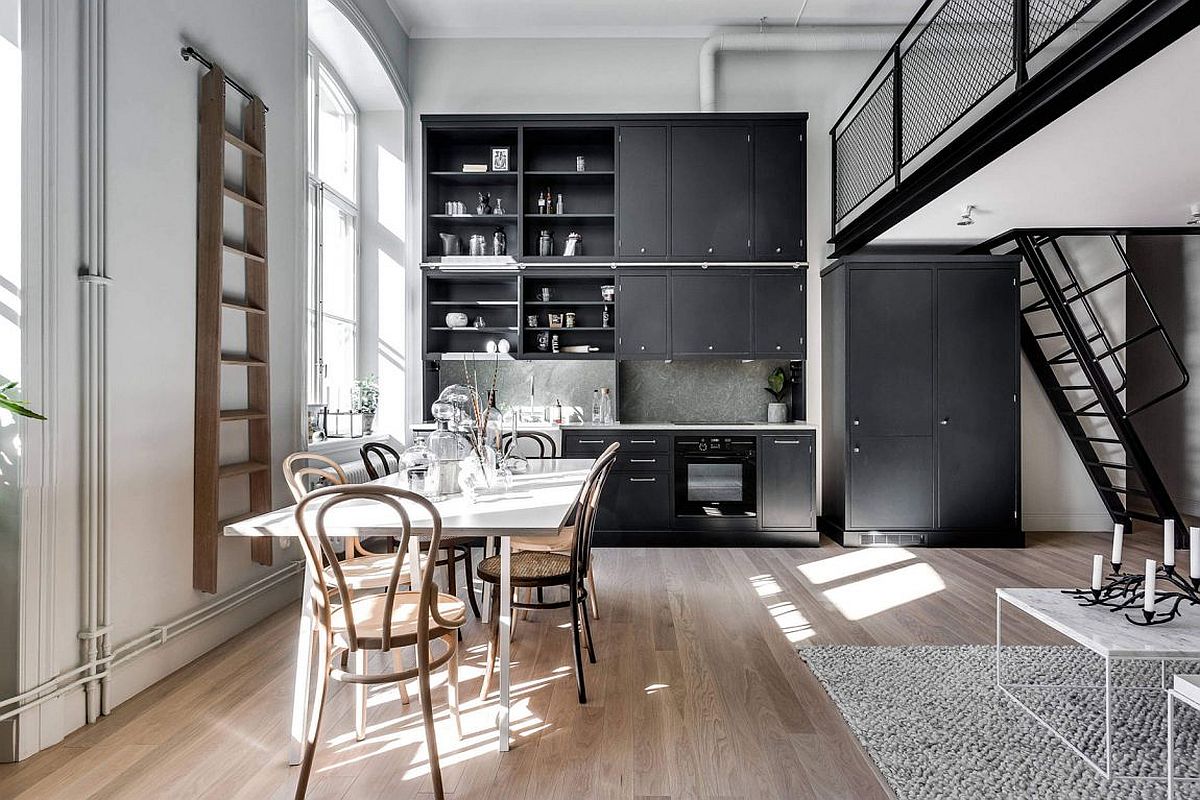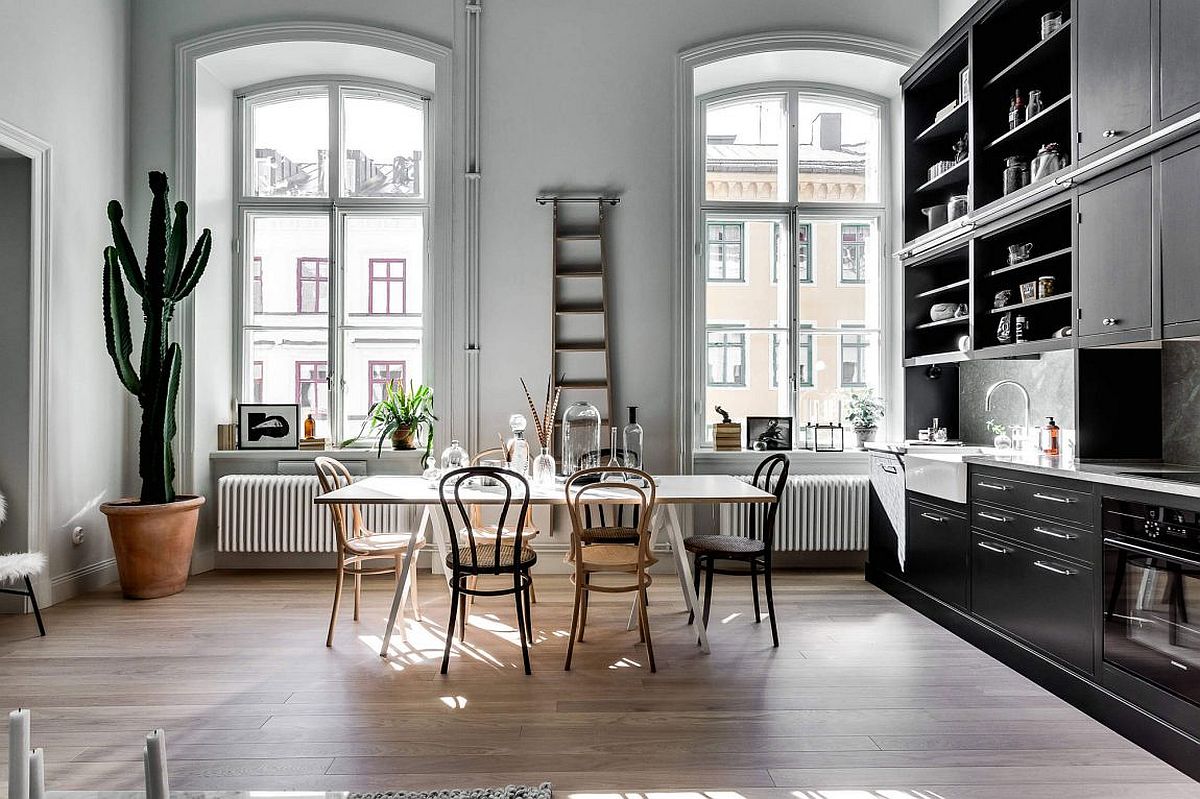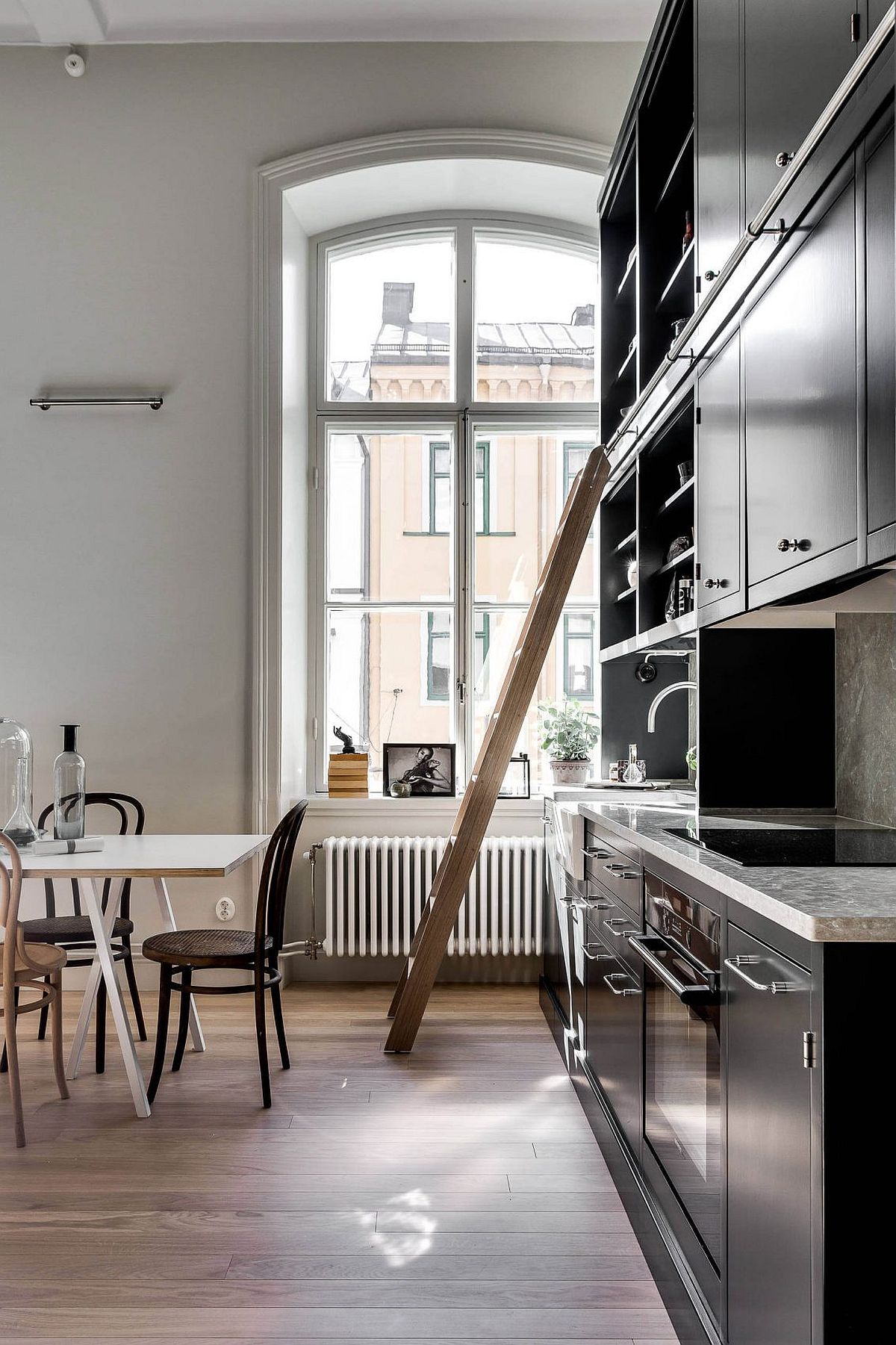 RELATED: Small Attic Apartment in Stockholm turns to Light-Filled Scandinavian Style
A minimal bedroom on the mezzanine level and a black and white bathroom complete an apartment that is relaxing, inviting and trendy. If you are looking for Scandinavian design inspiration, this Stockholm apartment offers plenty of it! [Photography: Henrik Nero]