A plan for a home that started out as a traditional New England dwelling in all its splendor soon morphed into a contemporary retreat and an inviting family residence that sits on a lush green lot in Weston, Massachusetts. The Ledgewood Residence rests on land that was once home of dense vegetation, wetlands and a huge rock ledge. But none of these proved to be a major hindrance as the creative folk from LDa Architecture & Interiors conjured and created this modern masterpiece that uses the sloped site to its advantage! The three-level interior is both spacious and serene, with clean, crisp design and a neutral color palette holding sway.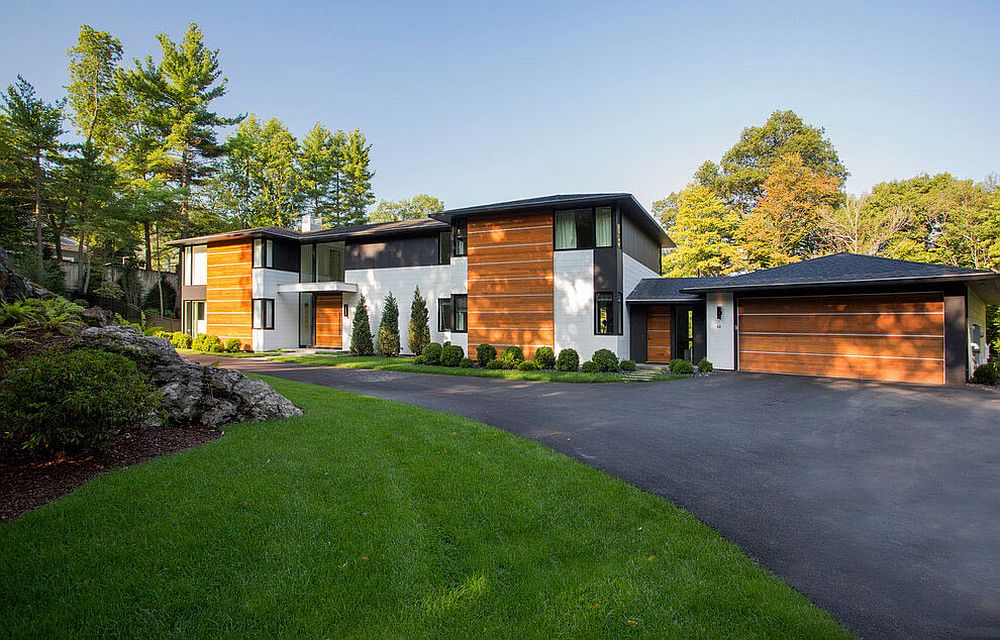 The most impressive and distinct feature of this luxurious residence is undoubtedly its front-to-back, two-story entrance foyer and stairway. If the sheer grandeur of the entry room along with the playfulness of the pivoting wood door make the entrance more special, then it is a series of sliding glass doors that bring in natural light and transform the interior into a cheerful setting. A series of terraces and walkways further strengthens this bond between the interior and the outdoors, as the transition from the living room to the outdoor hangout is almost seamless.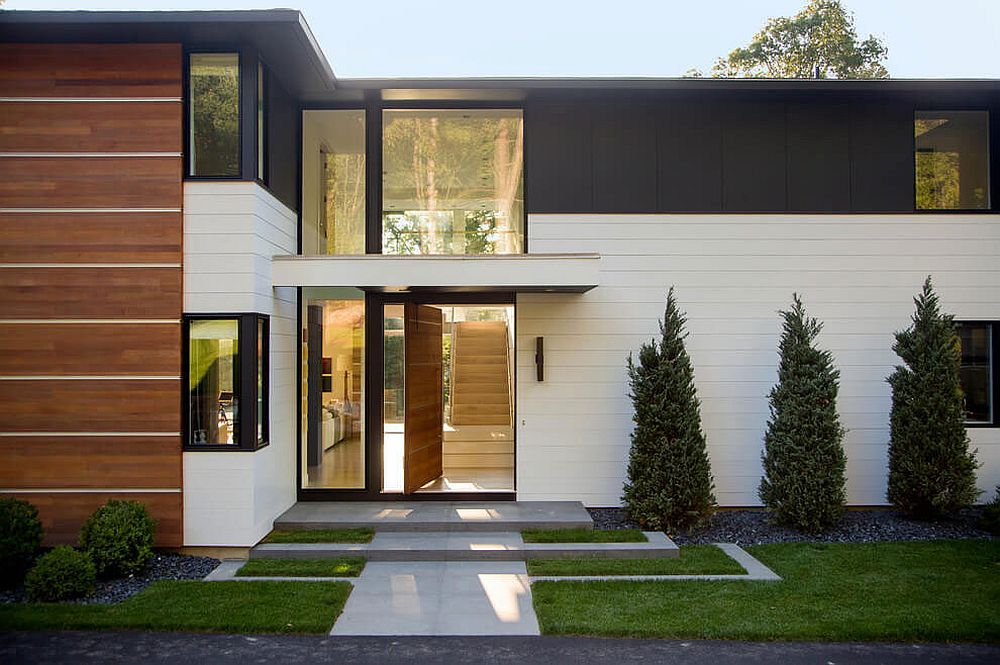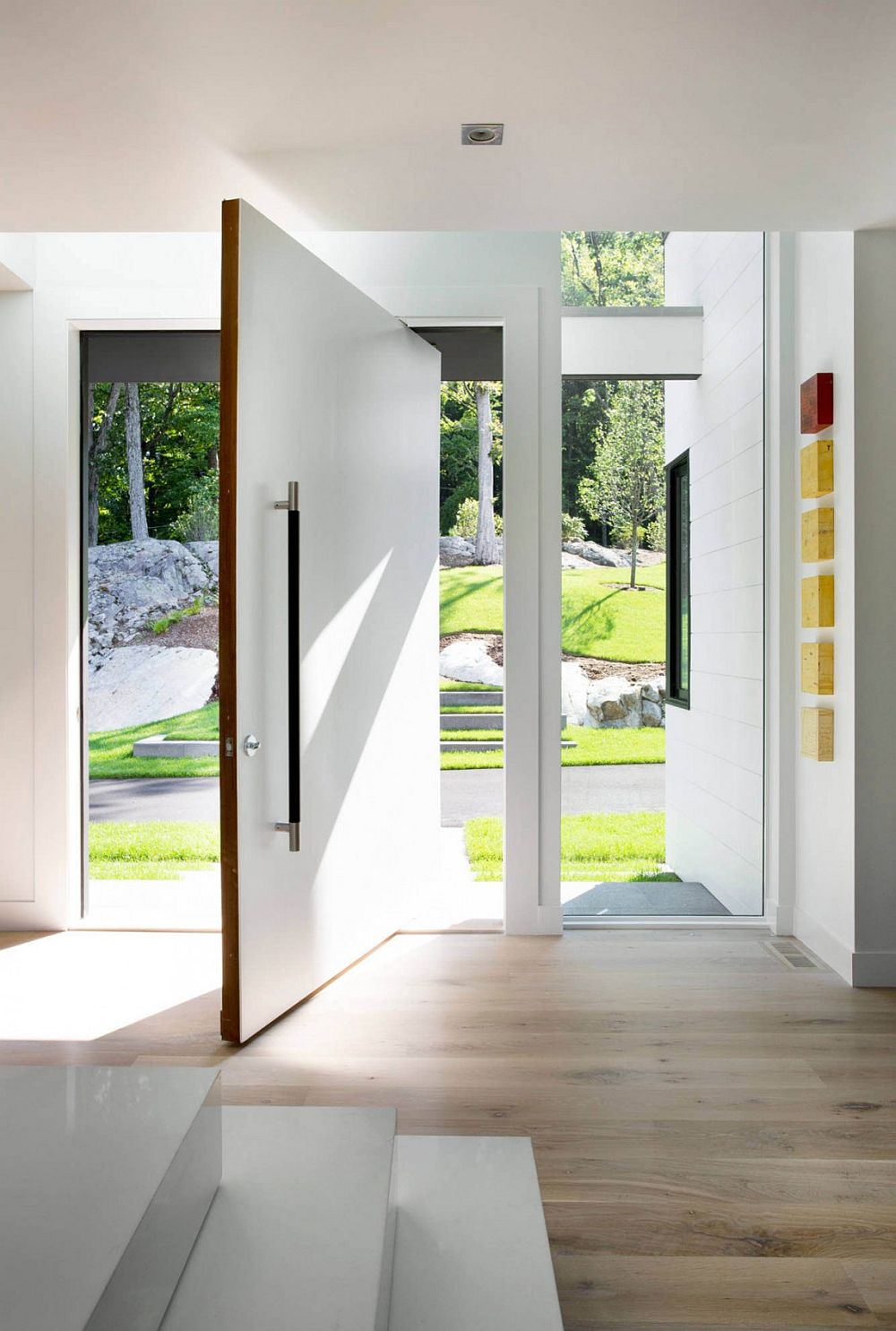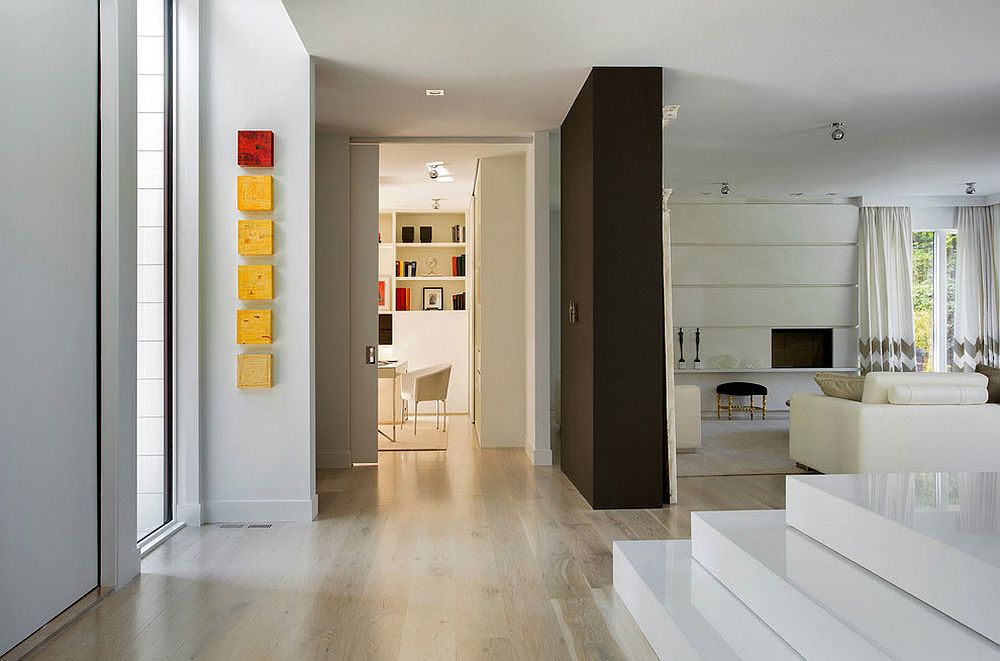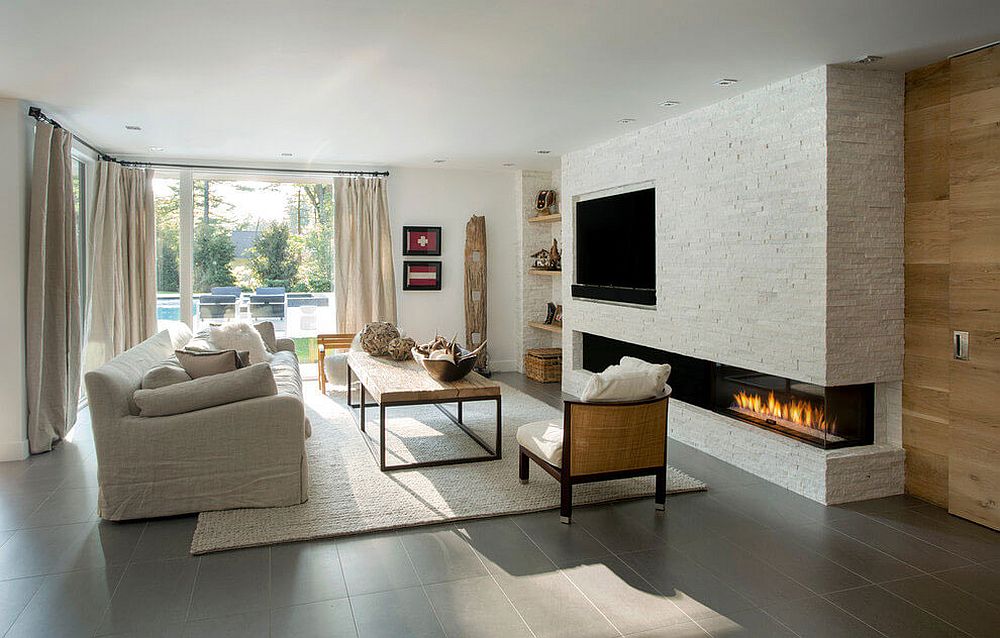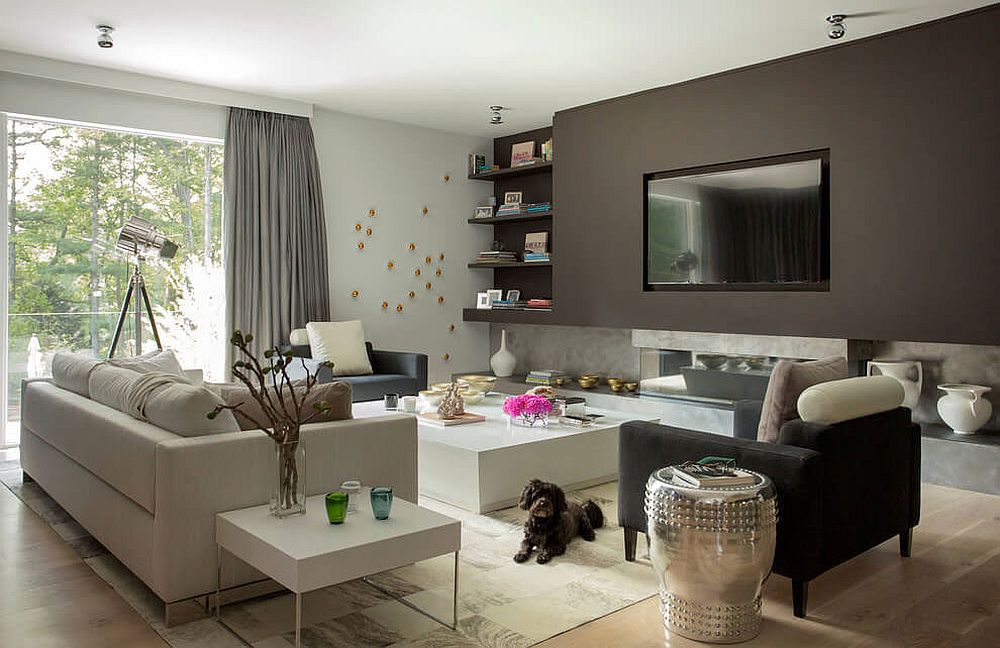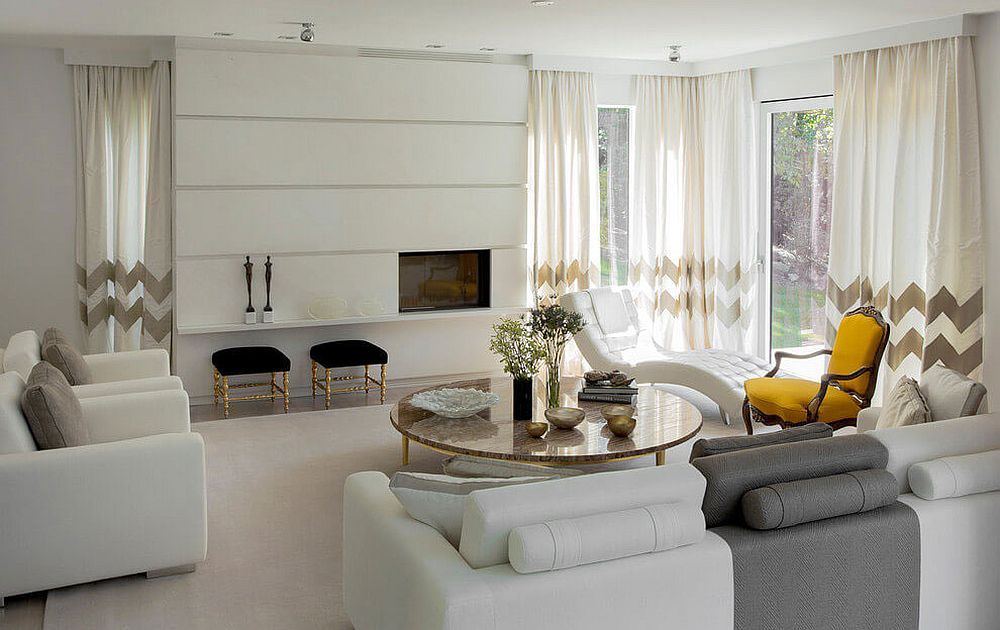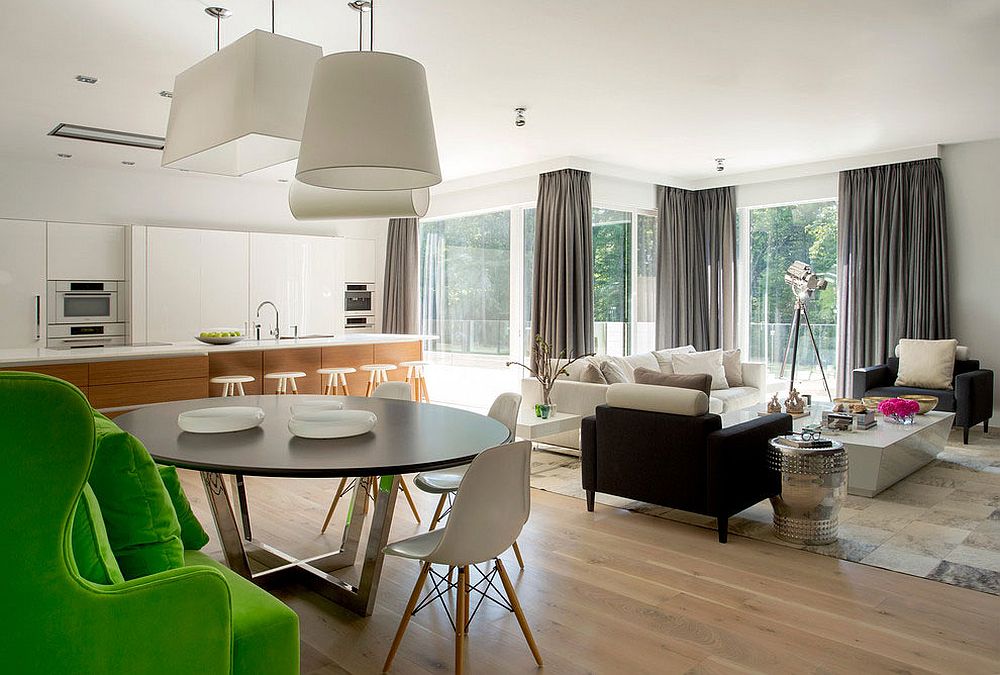 White is undoubtedly the color of choice inside the house, with shades of gray playing second fiddle. The use of bold color is kept to a minimum, with additions such as the green bench at the breakfast zone offering a pleasant change of pace. Refined, refreshing and at times quirky, this Weston residence is all about light-filled bliss! [Photography: Eric Roth]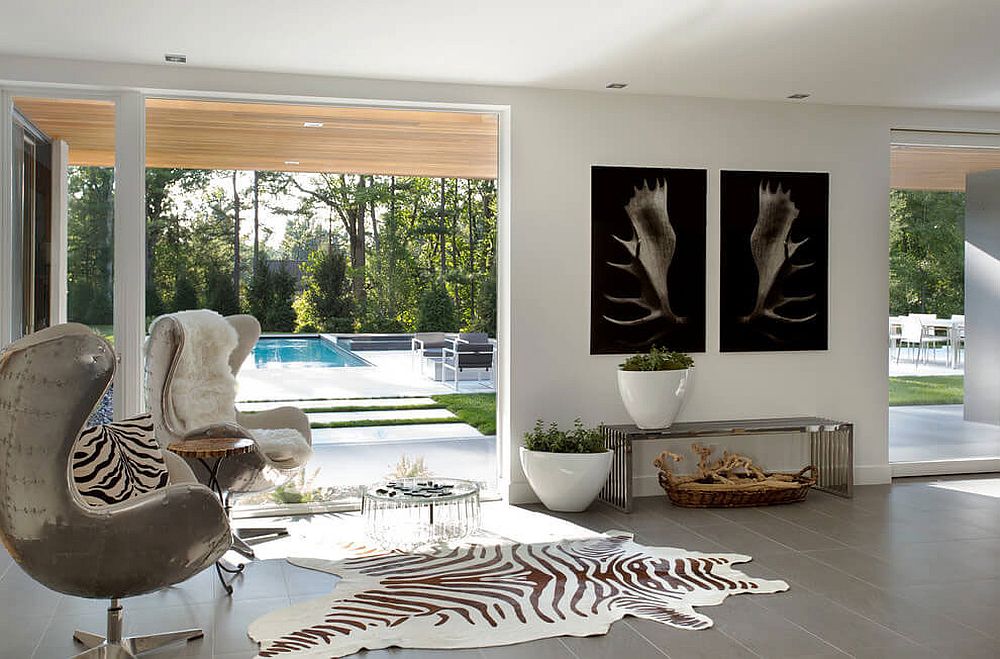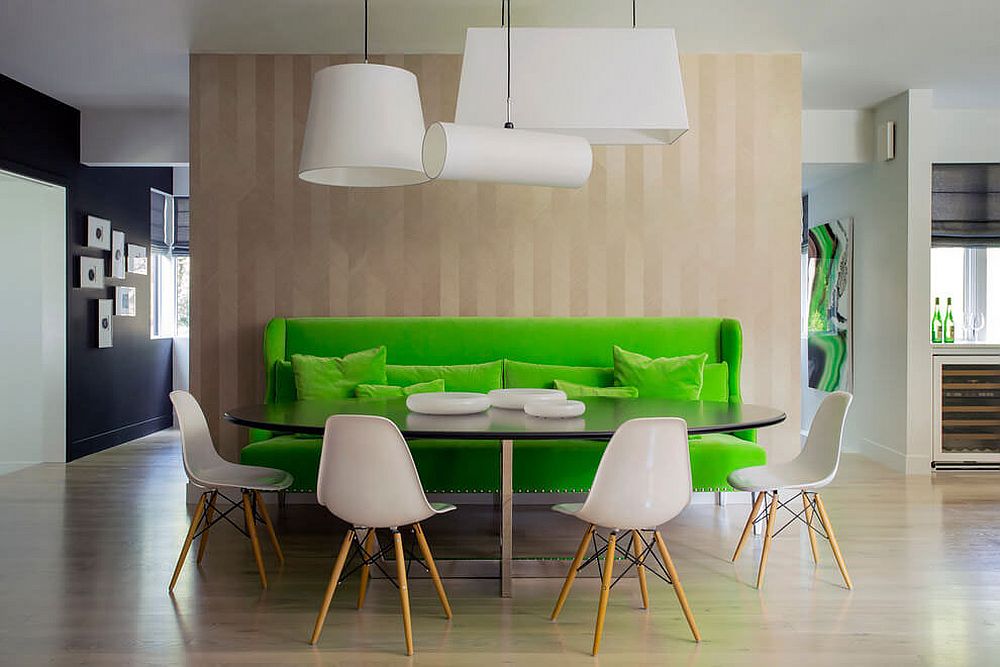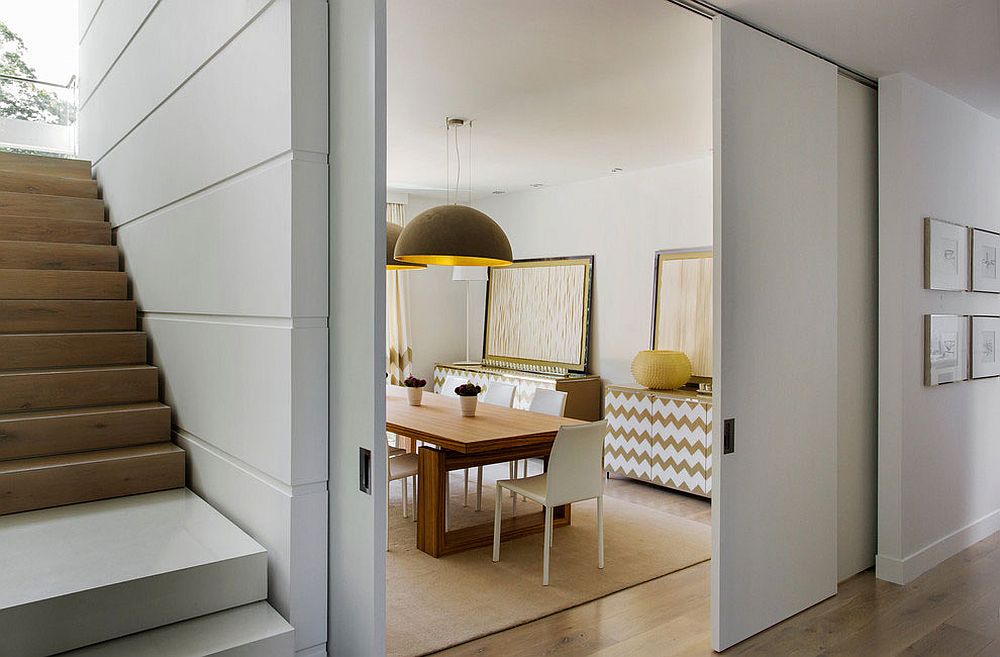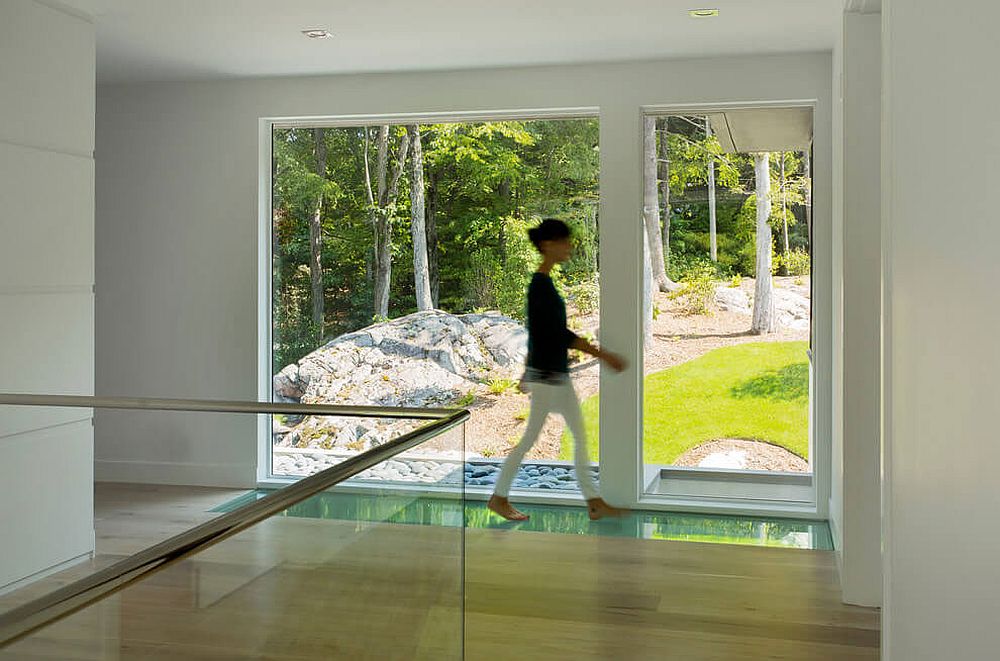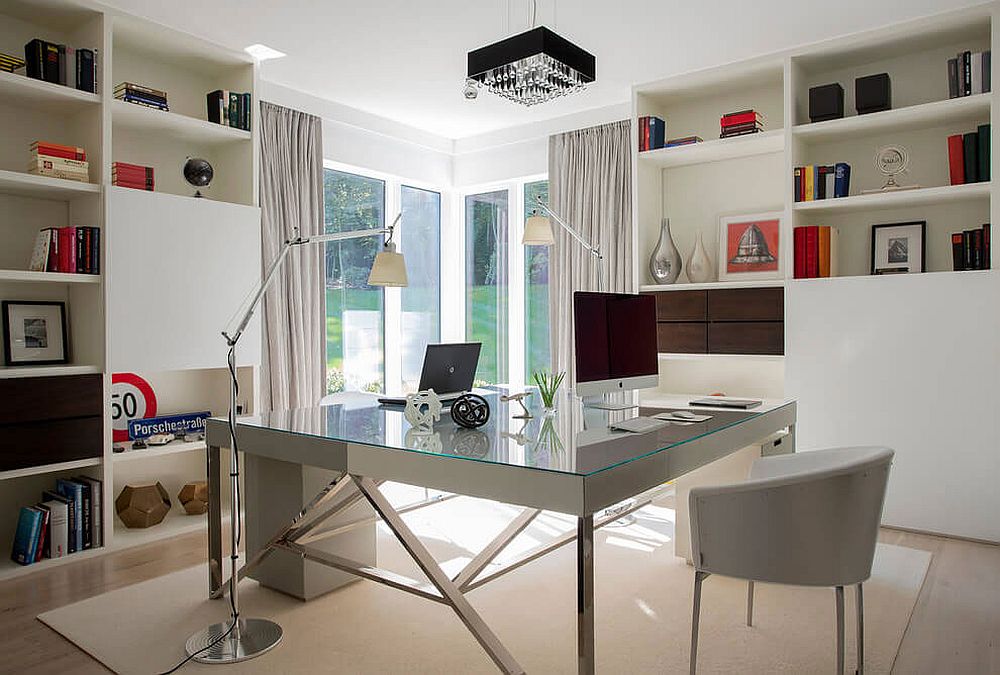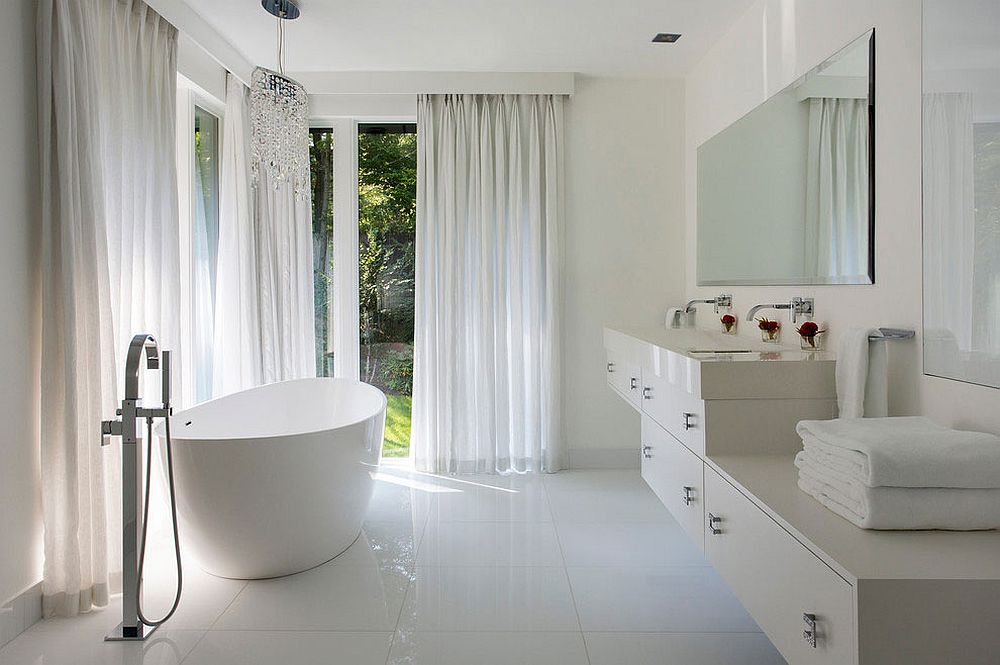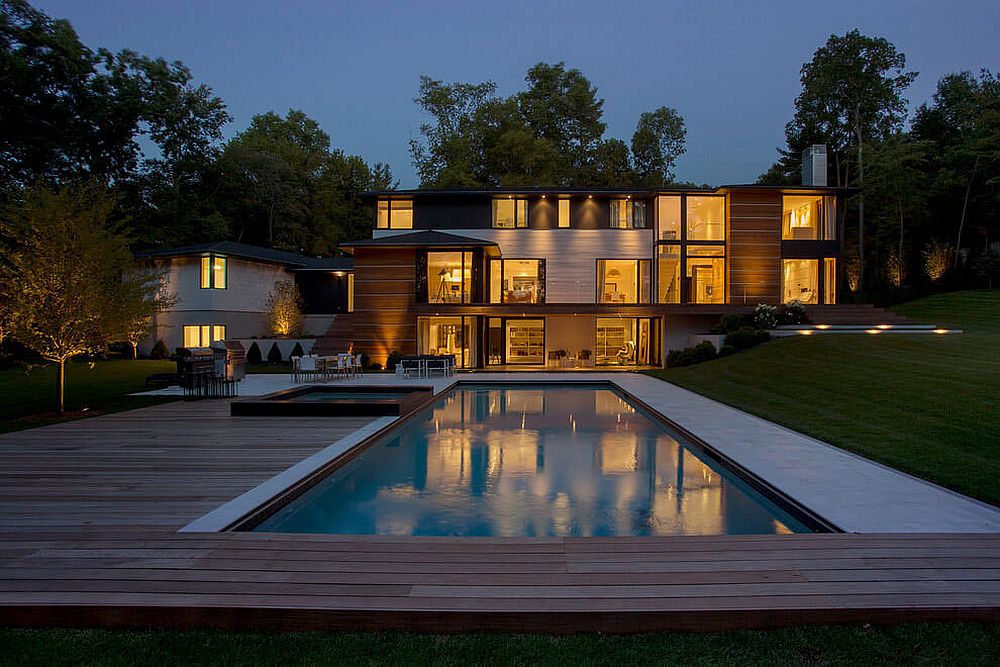 Liked the story? Share it with friends.