Contemporary homes set against beautiful, natural backdrops feel much more visually appealing than those set in an urban landscape. Maybe it is because of the more rustic backdrop that elevates the minimal, modern design of the structure. It could also be that 'something different' which sets polished homes in scenic, natural settings apart from many you find in cities every day. No matter what the specific reason is, a home like the L House in St. Martin, Gsies, Italy feels both enthralling and elegant at the same time! Designed by Plasma Studio, the home sits in a protected area and is created around an old and majestic silver fir tree.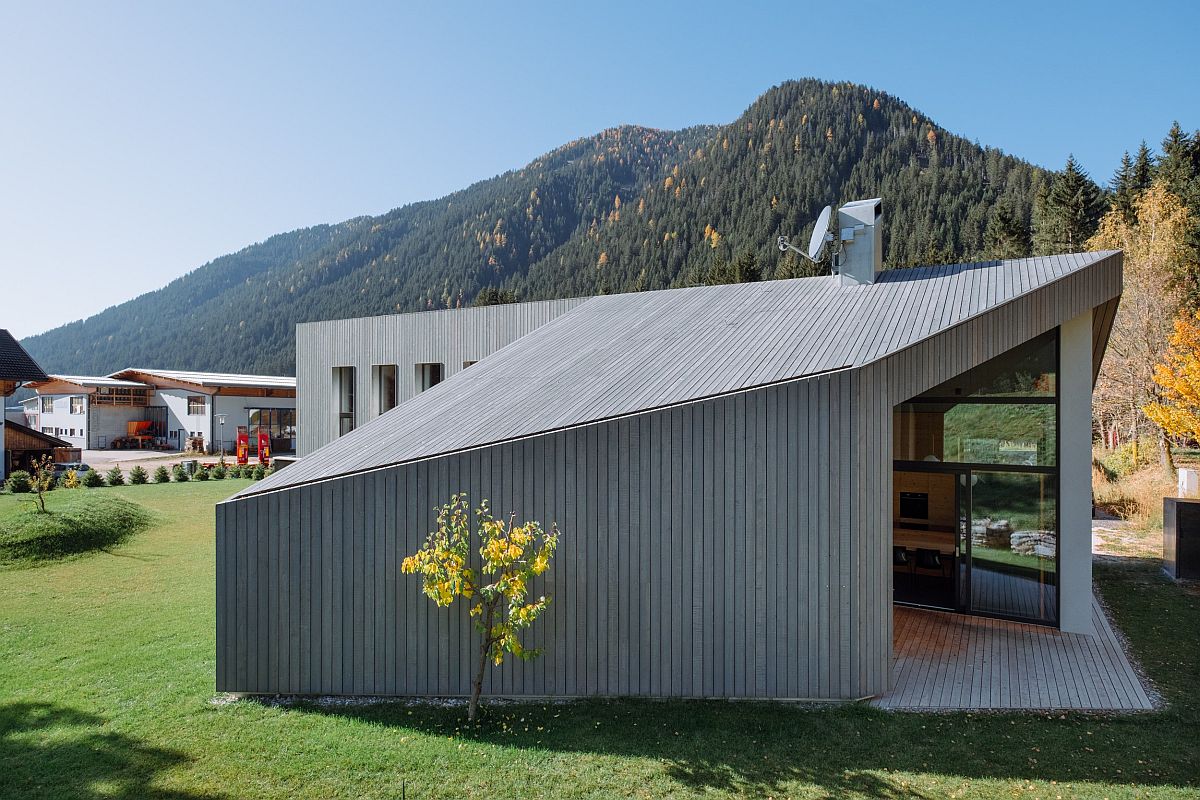 The leafy and smart dolomite range behind the house ensures that there is no escaping the gray wooden silhouette of the home. This is coupled with glass and concrete walls to usher in a perfect balance between privacy and a sense of openness. Inside the residence, larch and pine wood cabinets and custom shelves add coziness to an otherwise modern space in neutral hues. The presence of large windows and double-height living areas adds to the sense of openness while the open plan living area extends into the kitchen and the dining space. [Photography: Michael Pezzei]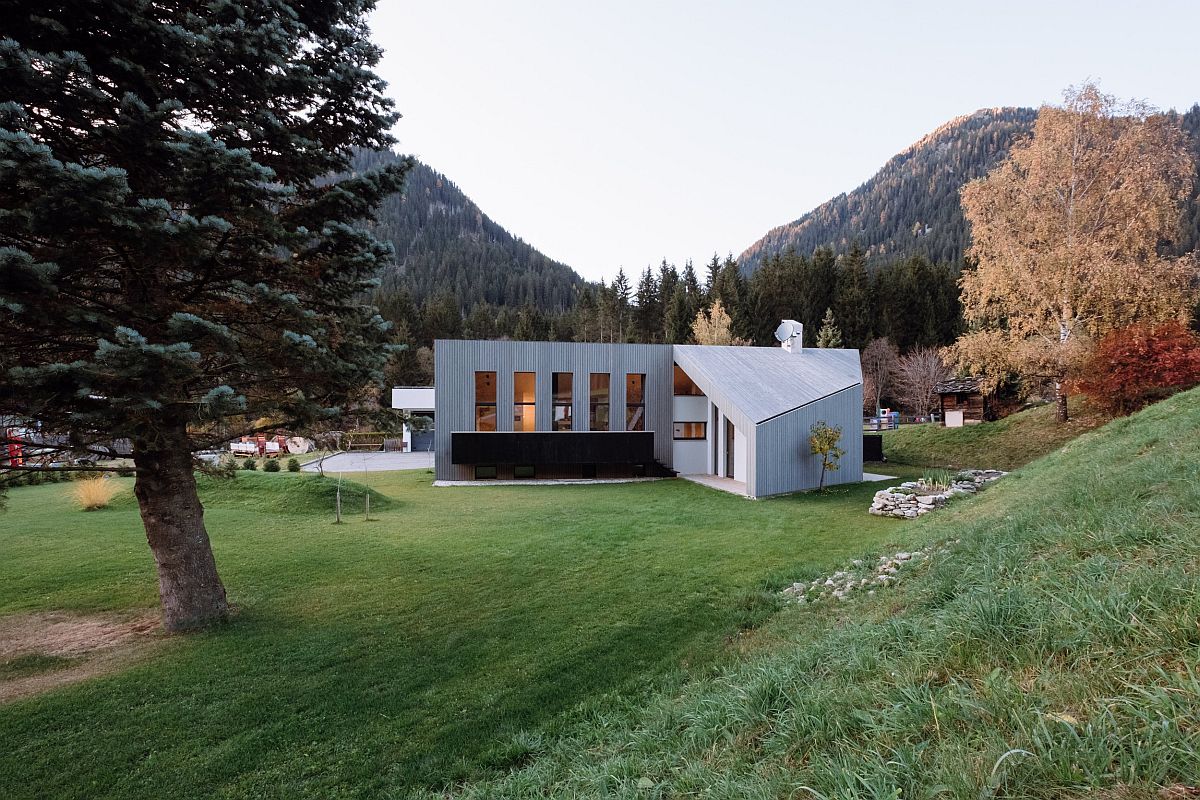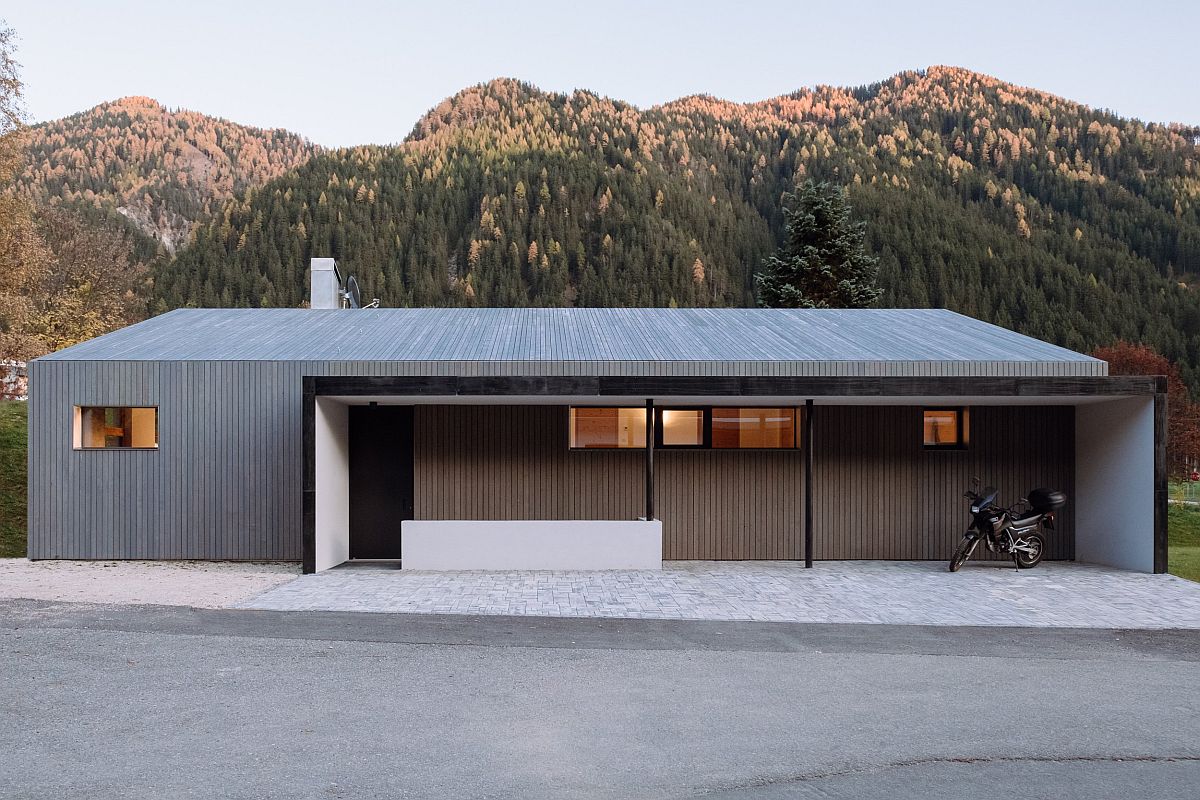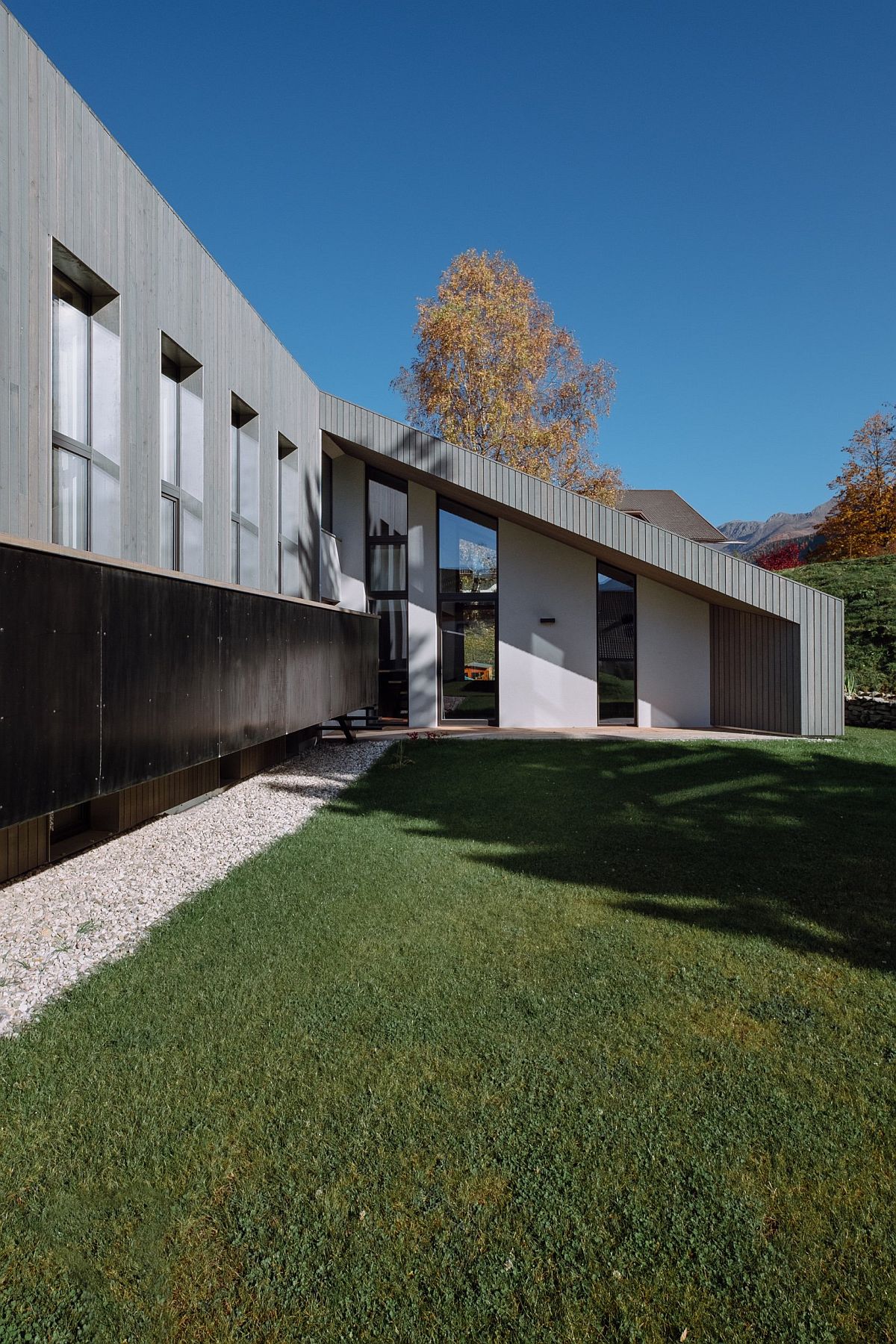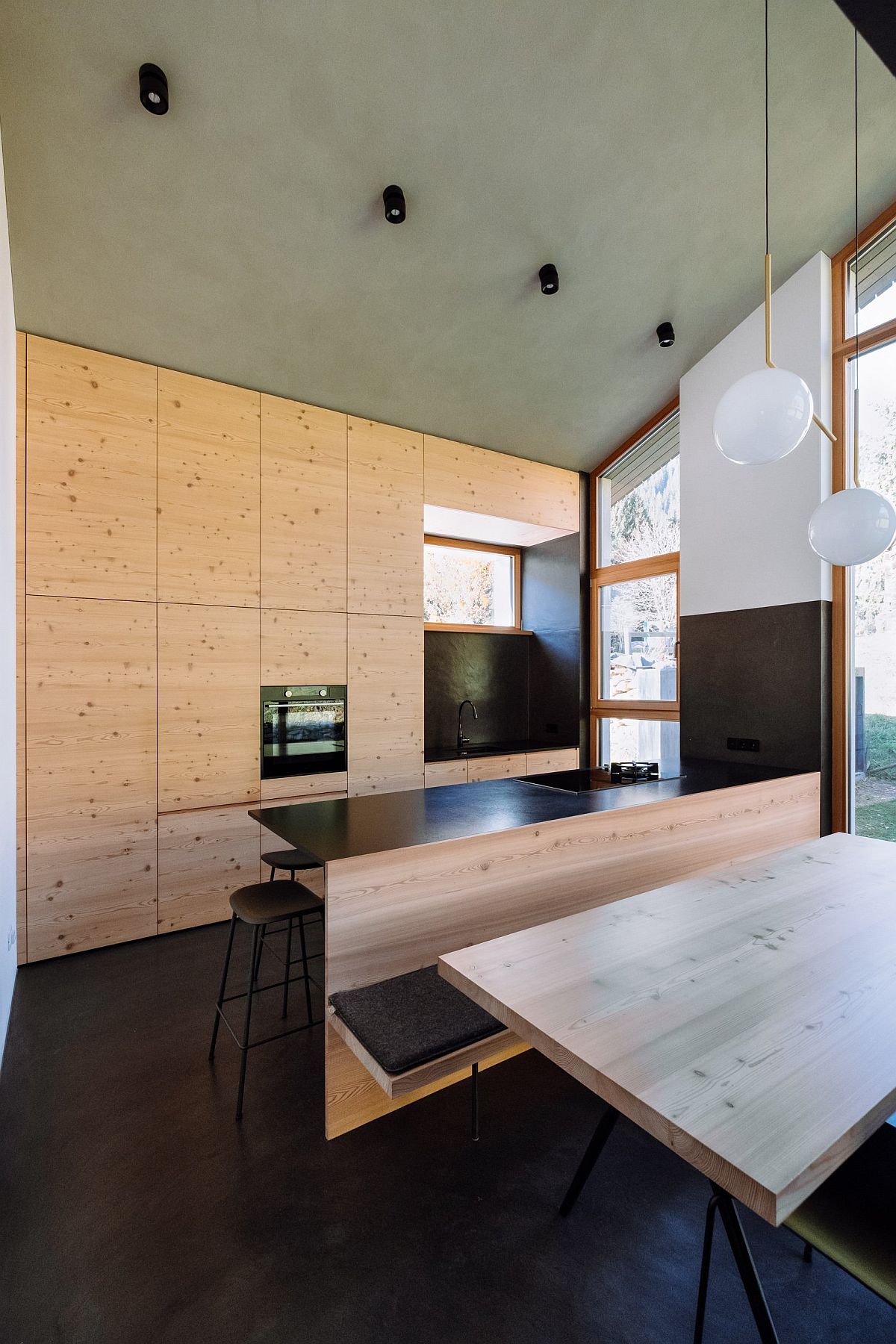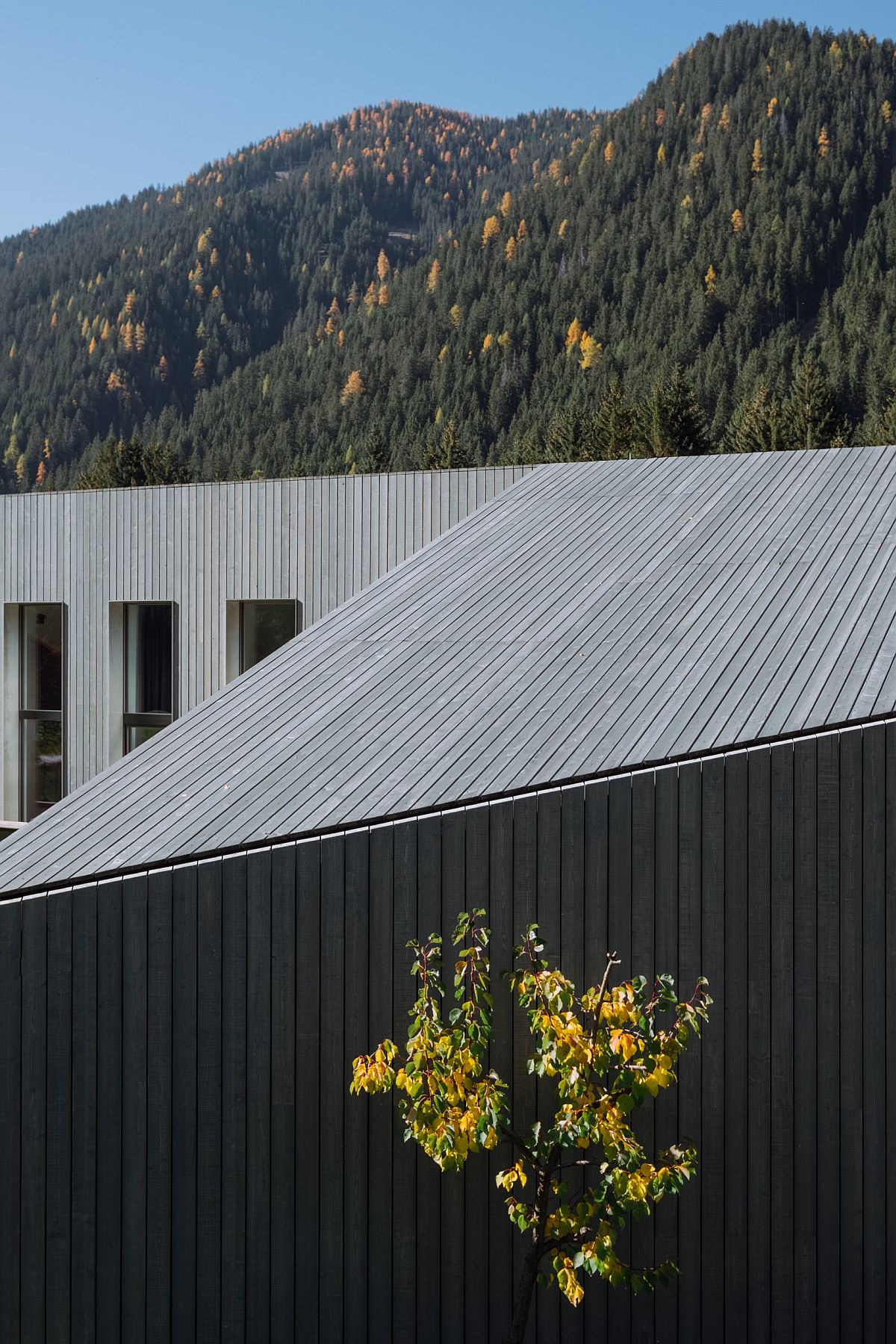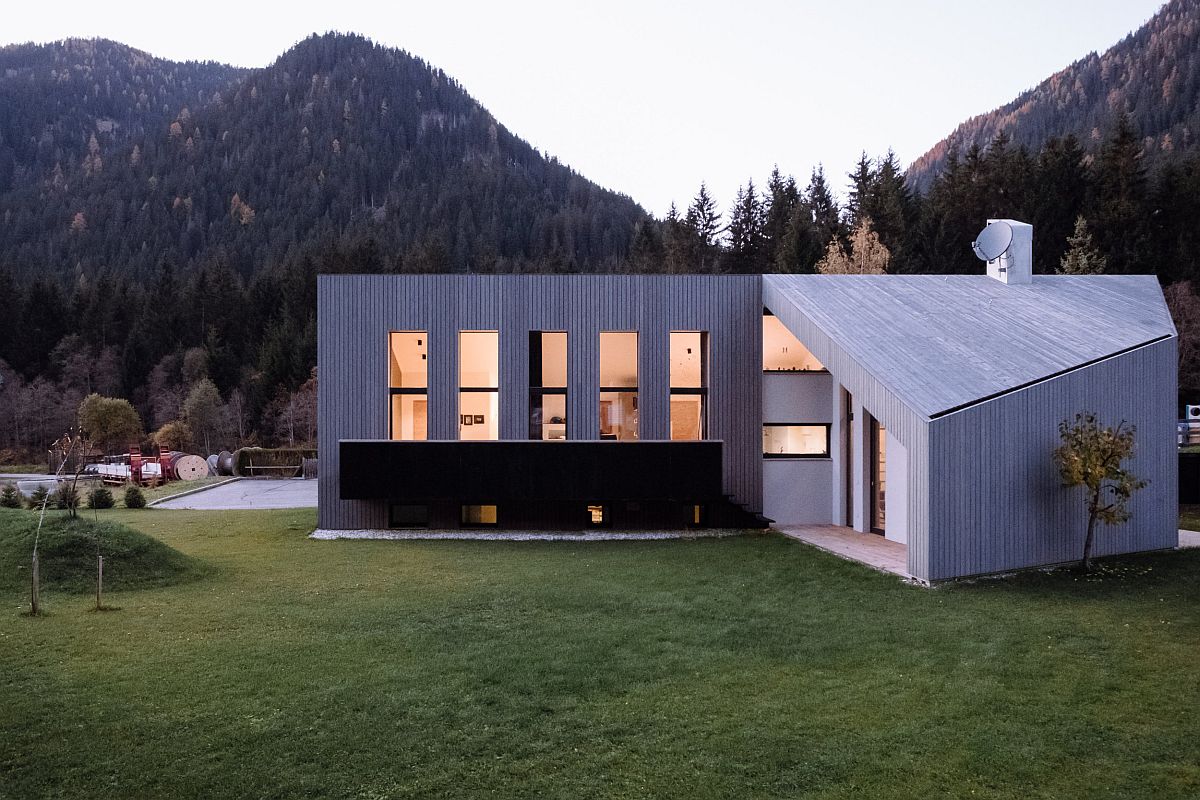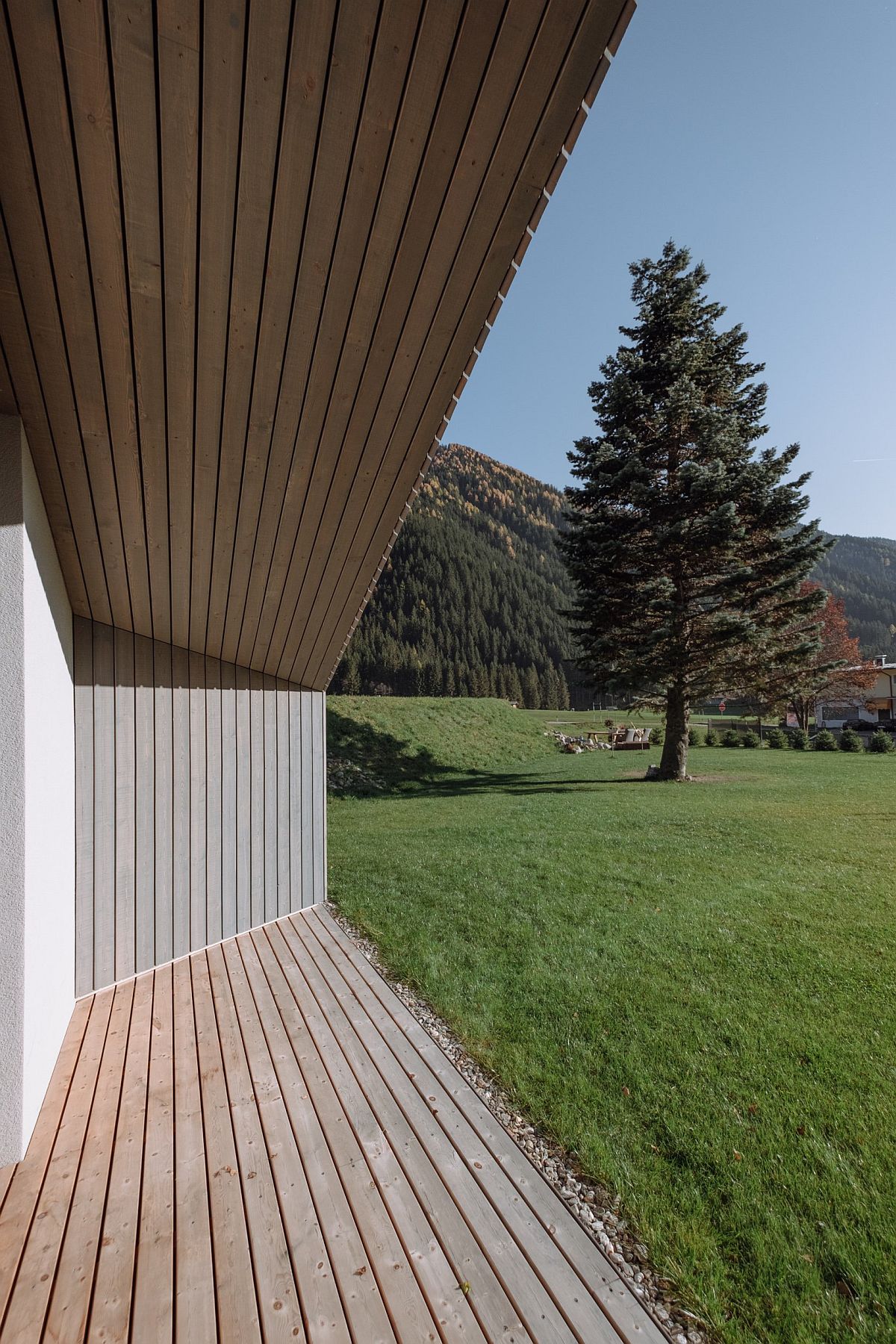 The west and east facades are cladded in dark, vertical sawn-rough boards. This covering extends as a continuum over the inclined roof, which from north and south is perceived as a pitched roof. Additive elements on the east and west sides, such as the canopy and the balcony, are made of galvanized and blackened steel.