Modern apartments are all about space-savvy design. This is accomplished in a variety of ways – from space-saving décor and floating storage shelves to modular furniture and a general ambiance that feels airy. This modest apartment in Taipei by Life Creator Design takes an approach of 'sophisticated minimalism' with a refurbishment that focuses on creating a visually spacious and cheerful interior. The first thing you notice inside the apartment is the ample natural light brought into the living room by the windows and the lack of large internal partitions. An open plan living area, dining and kitchen ensure that there is no wastage of space.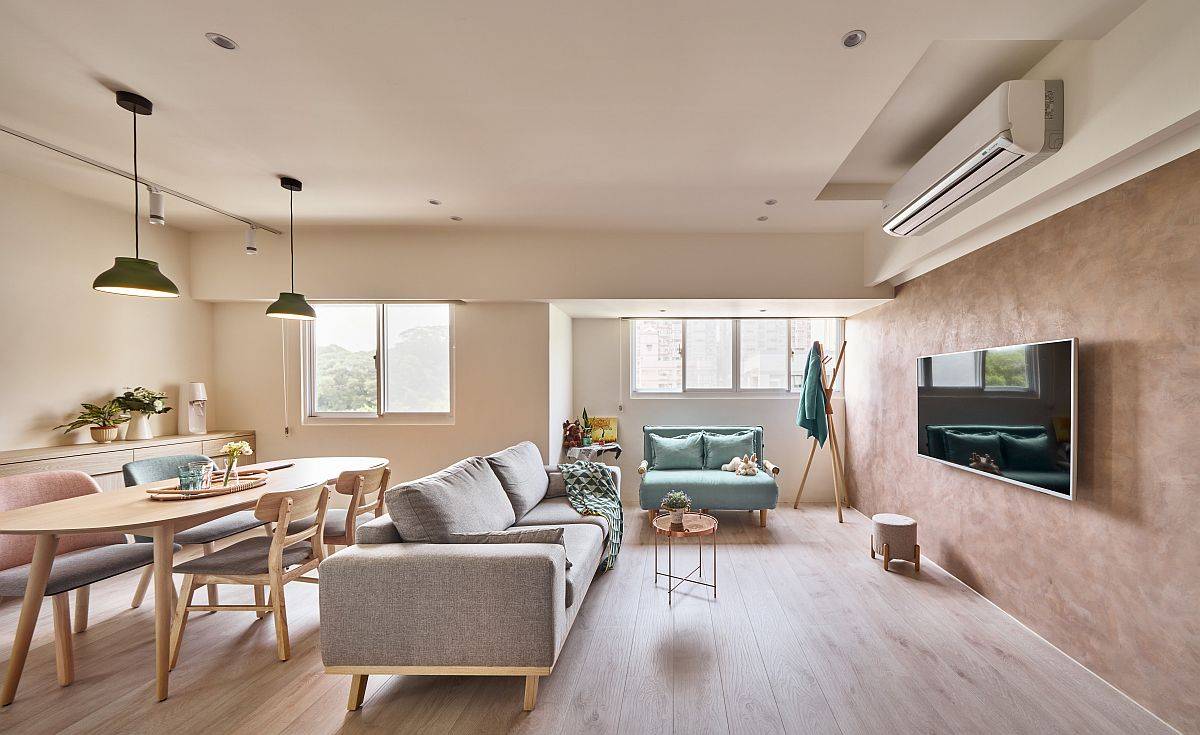 Floor plan inside the apartment is largely neutral with wooden floors and a backdrop in white setting the tone everything else. Gorgeous LED strip lighting above the TV wall accentuates it in a subtle fashion with a modern couch in gray and a small sofa in blue setting up the living area. Behind it lies the dining area with a couple of pendants above and a single-wall kitchen next to it rounds up the area. The presence of gray along with light blue accents in each room ensures that the color palette remains constant in every room.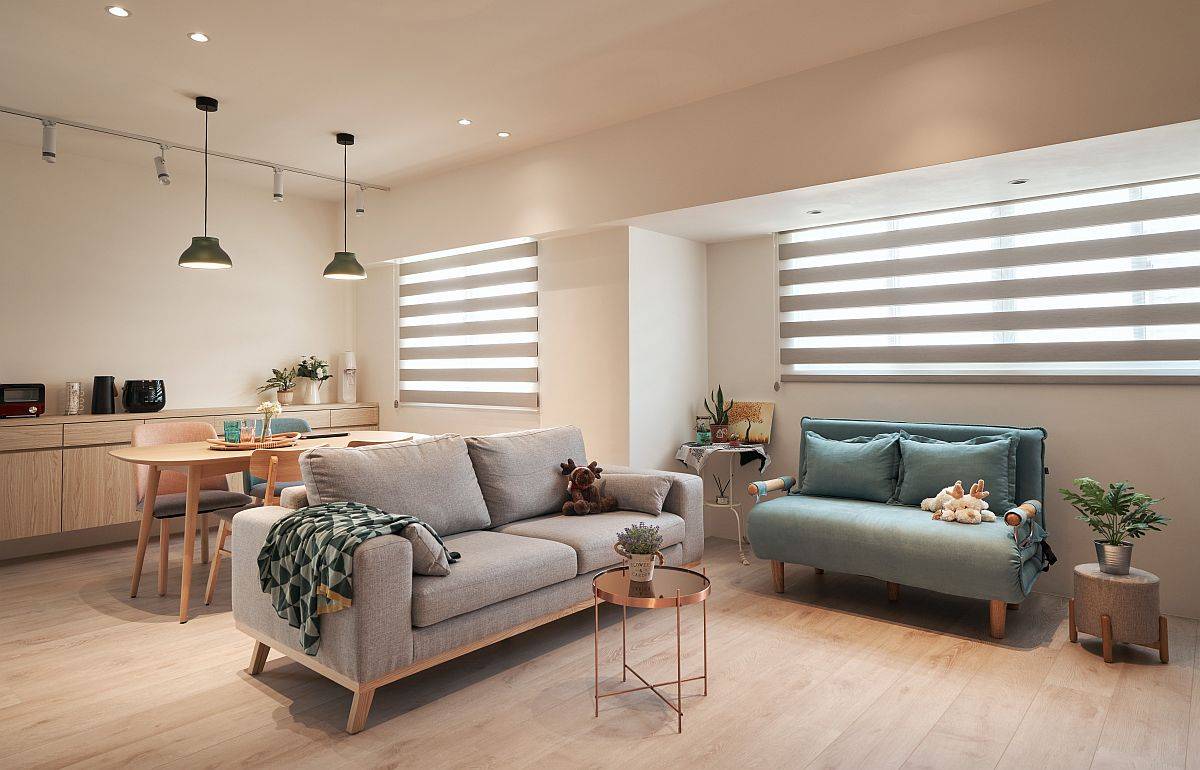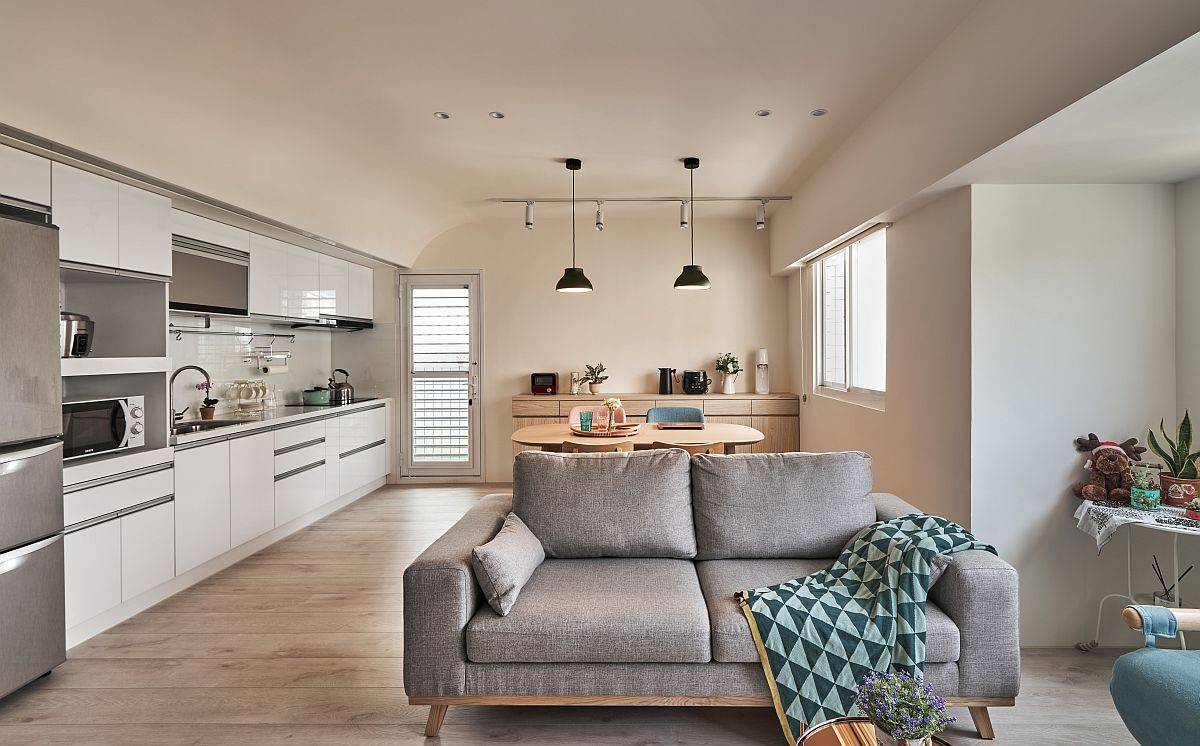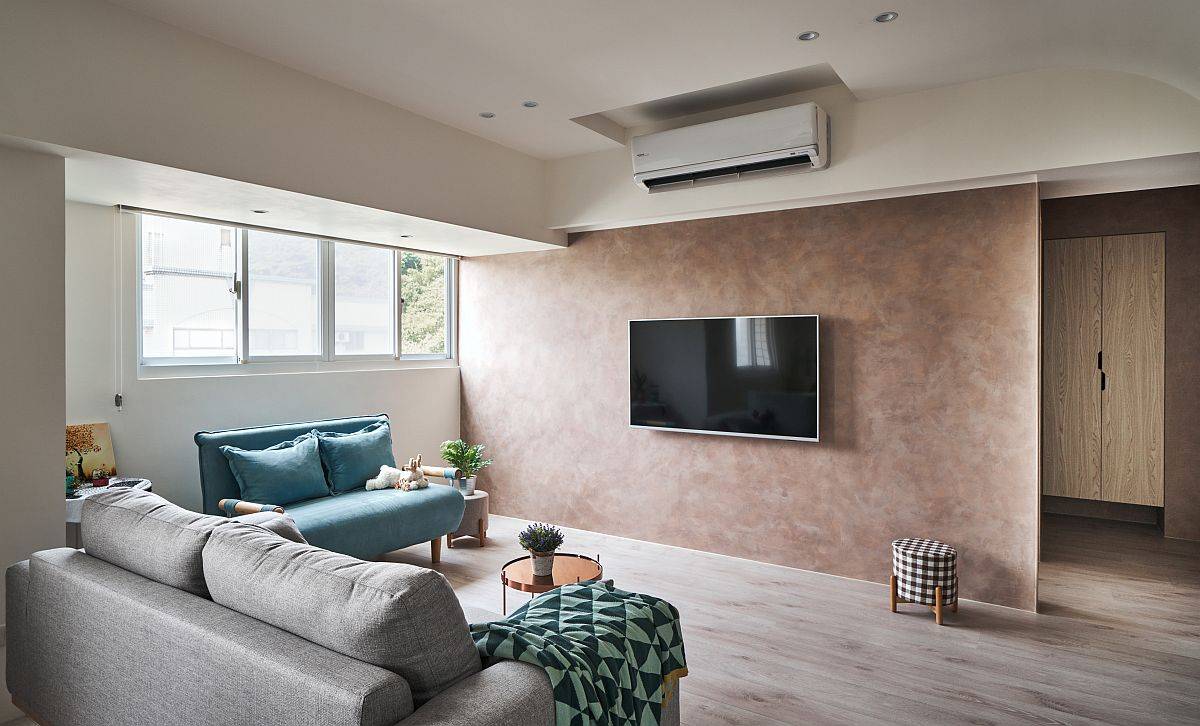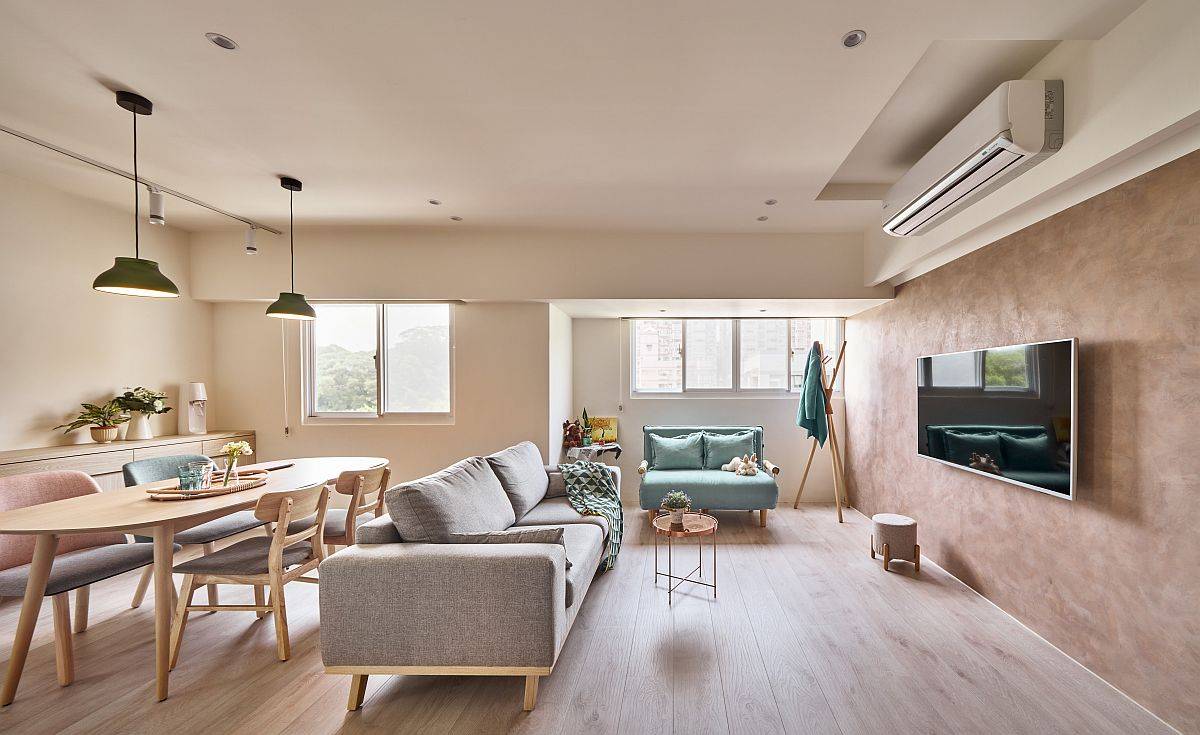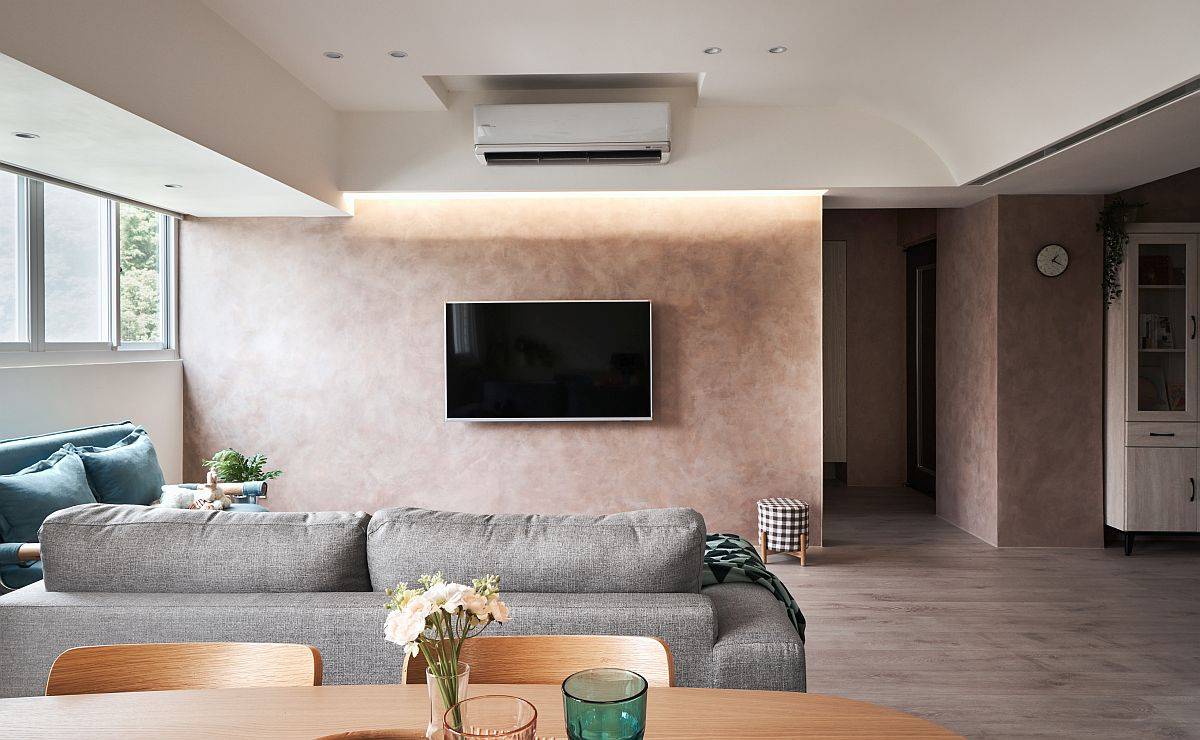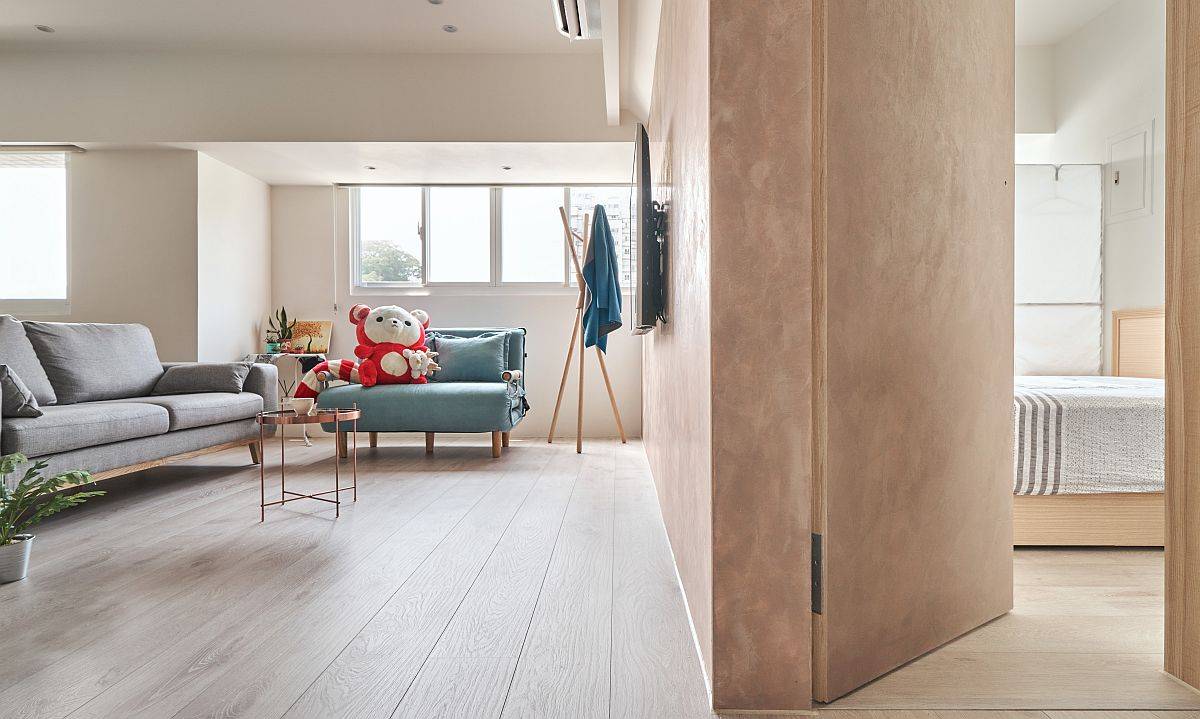 In the small bedroom, a warm yellow accent wall makes a style statement with sliding frosted glass doors for the wardrobe ensuring that the room feels larger than it really is. Patterned tiles, modern décor and a touch of indoor greenery complete this exquisite contemporary Taipei apartment that is built for urban life.