How many times have you seen a new product being presented as an idea but wished you could interact with it in a more 'practical environment' to really gauge how well it does perform? When it comes to home décor and design, this becomes even more important with not all of us being imaginative enough to infer things from just 3D renditions! That is why we love stores like this fabulous retail outlet of Anston Architectural in the suburbs of Melbourne that showcases their latest bespoke concrete and metal premium creations.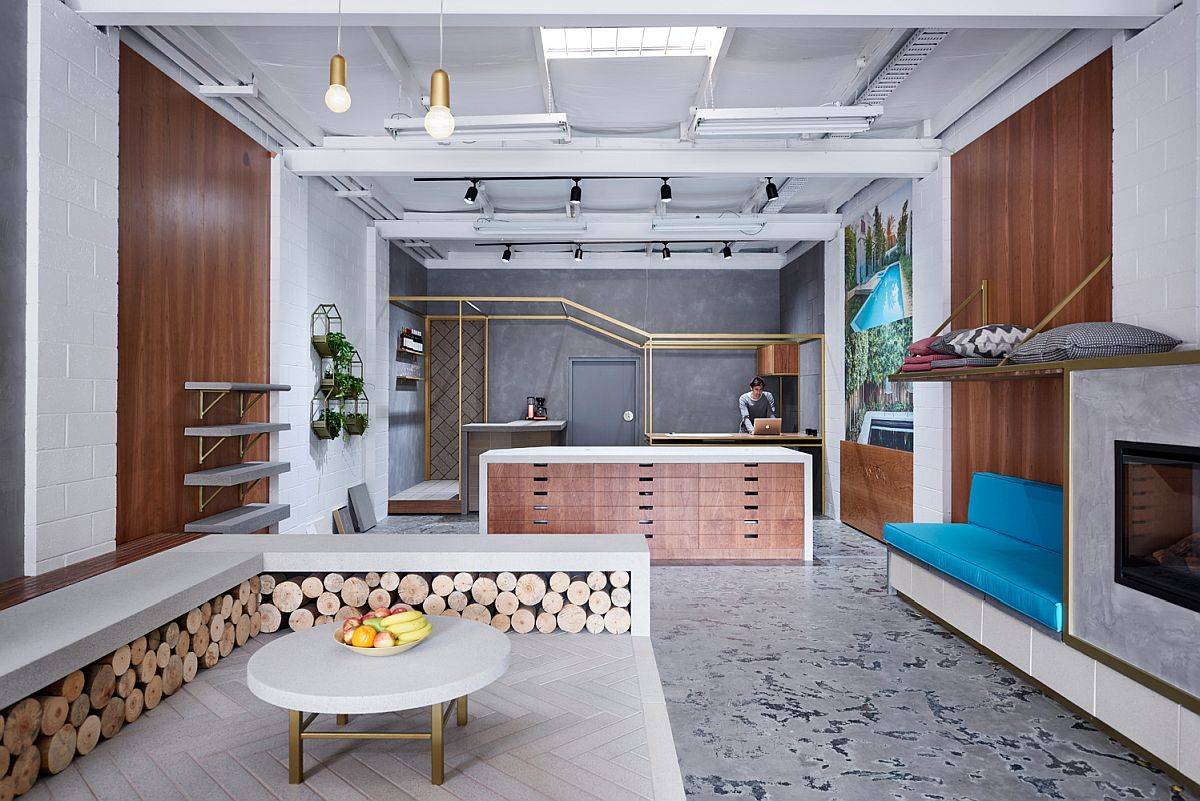 Designed by Dan Gayfer Design, the interior of the store perfectly balances the desire of the product makers to showcase their design in the best possible light while giving consumers an interactive and practical setting. It is a set of small and functional spaces that replicate the interior and outdoor areas of most modern homes with a dining terrace, outdoor shower booth and a lovely entertaining lounge welcoming customers. Then you have the sparkling custom workspace in the backdrop with bar stools that is perfect for the pandemic-forced, space-savvy home office and a wine bar that can easily morph into a tiny kitchen with a few changes.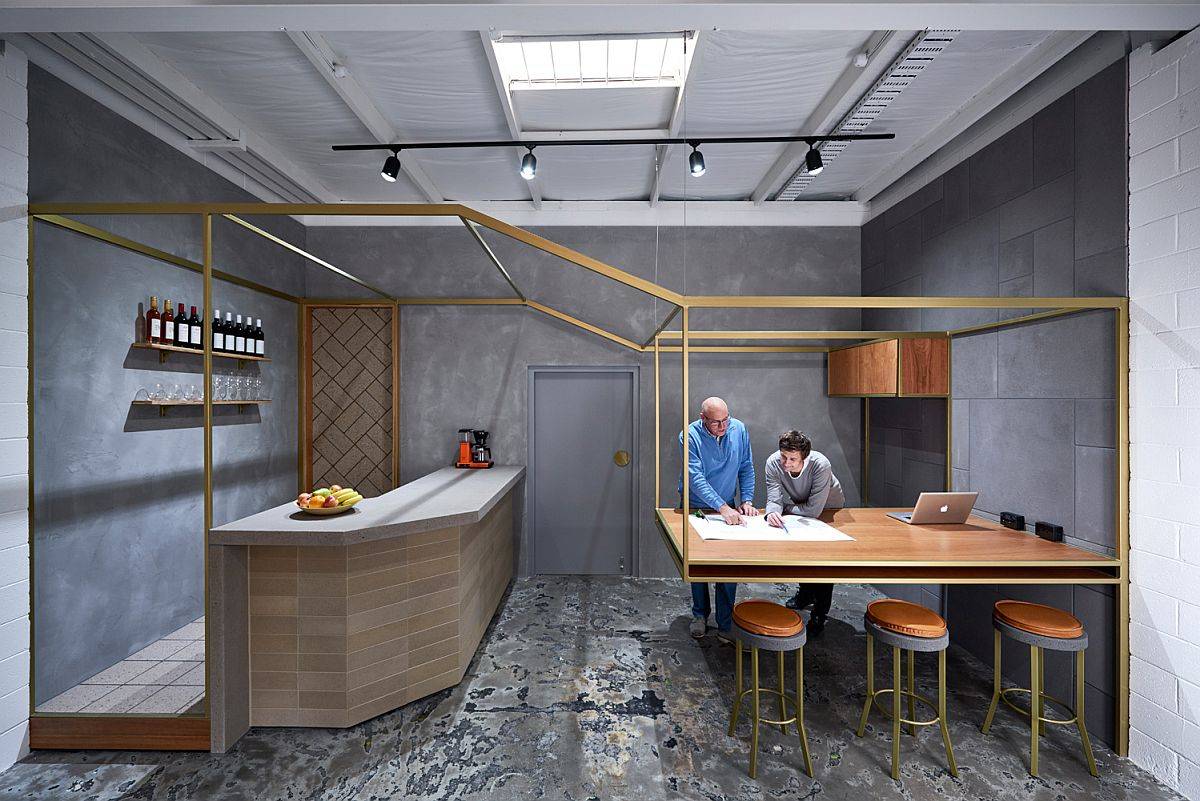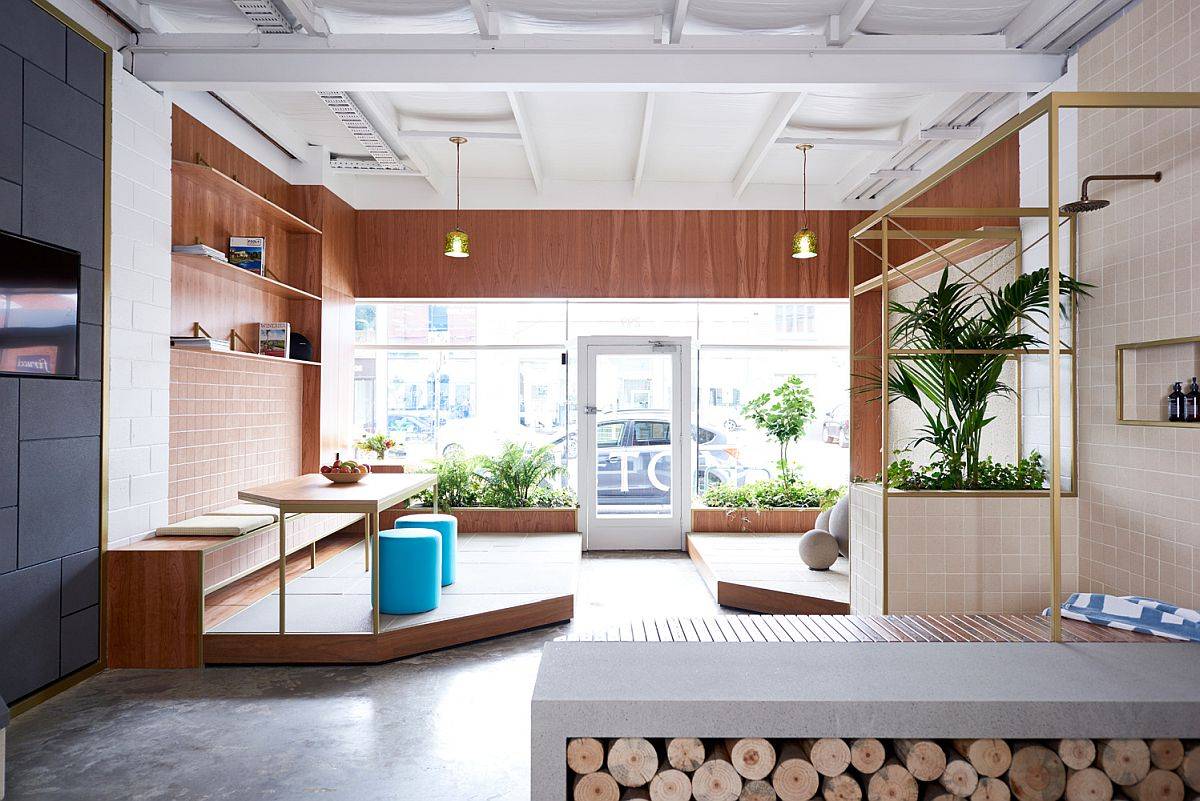 While concrete is the primary material that has been showcased inside the outlet, we also love the way in which wood and metal have been sued throughout to create lively visual and textural balance.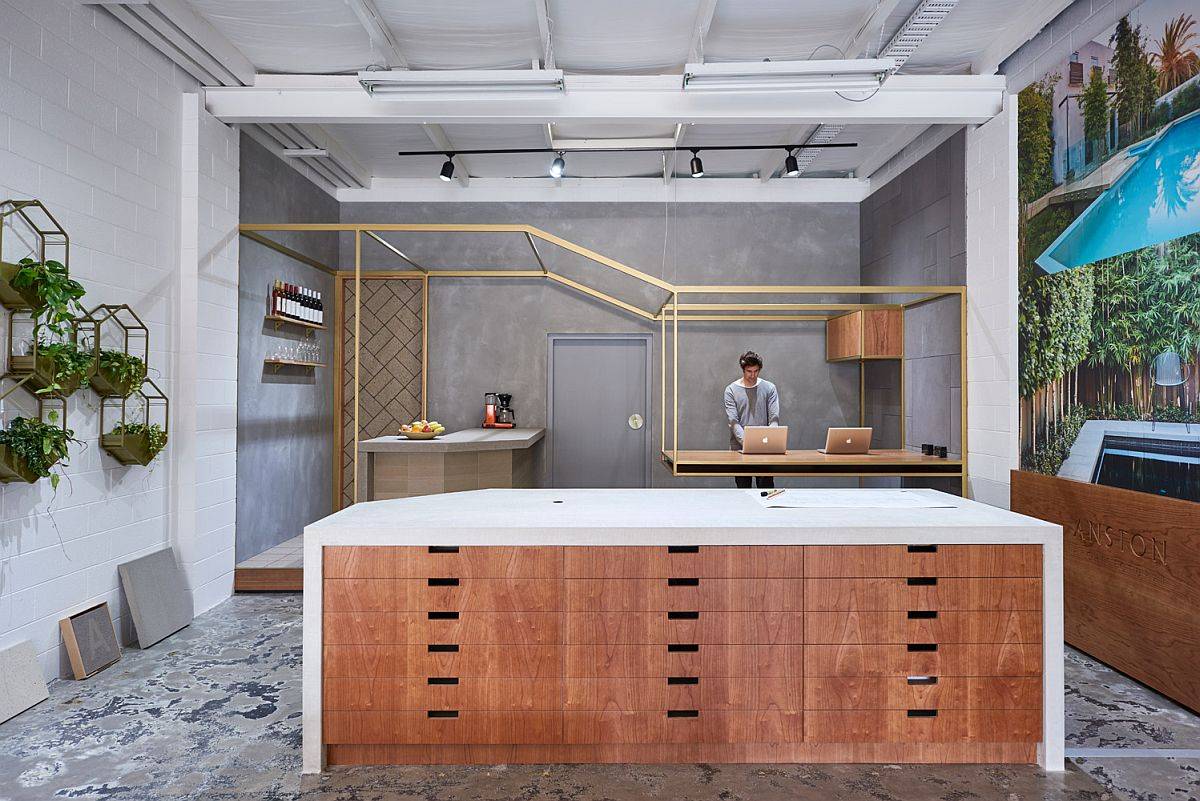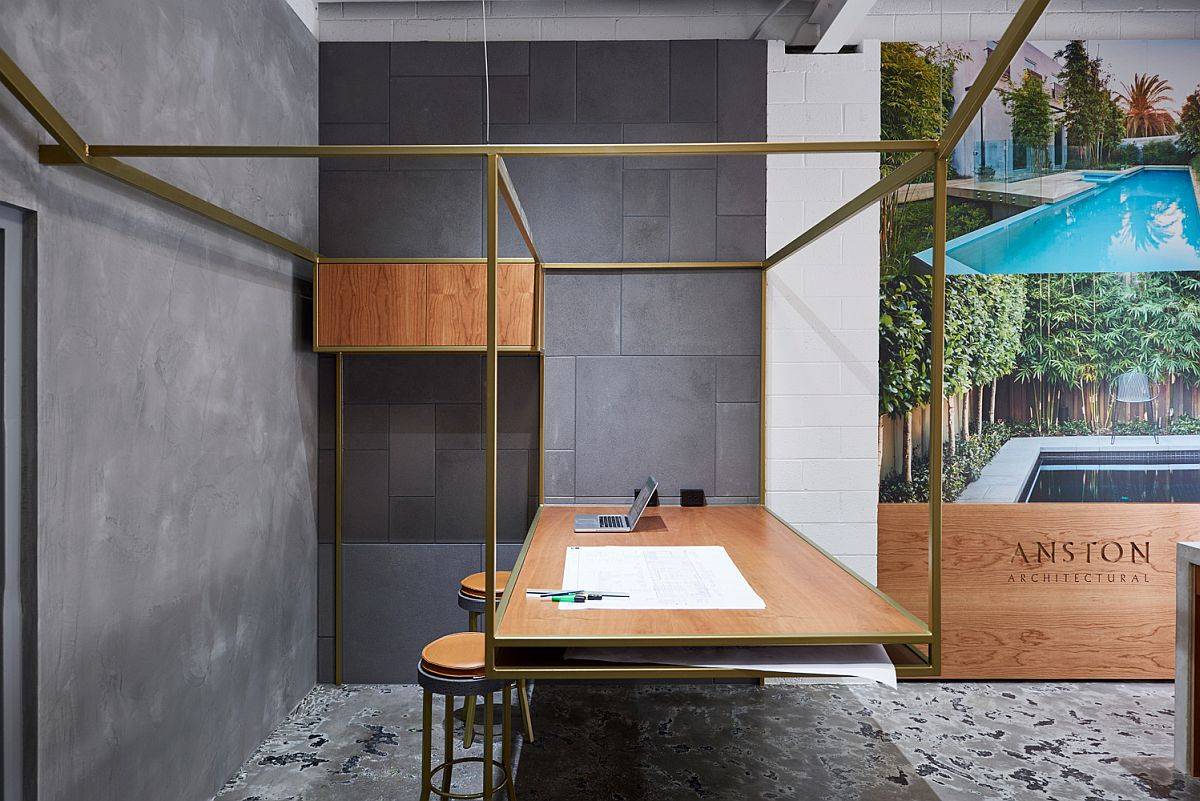 Anston Architectural make bespoke concrete products for designers of exterior space. They leased a retail space in the eclectic, industrious and now desirable inner Melbourne suburb of Abbotsford. We were approached to design an interior that showcased their premium product at its practical best…