On first look the Riverdale Dormer House looks more like a fabulous residence with mid-century influence and contemporary vibe from a lovely neighborhood in San Francisco. Yet, this exquisite contemporary home with brick walls and metallic sheen sits proudly in Perth and was crafted by Post Architecture to accommodate the needs of a modern family with active lifestyle. Despite a small backyard and a narrow footprint, the house features an interior that is both open and bright with ample natural light.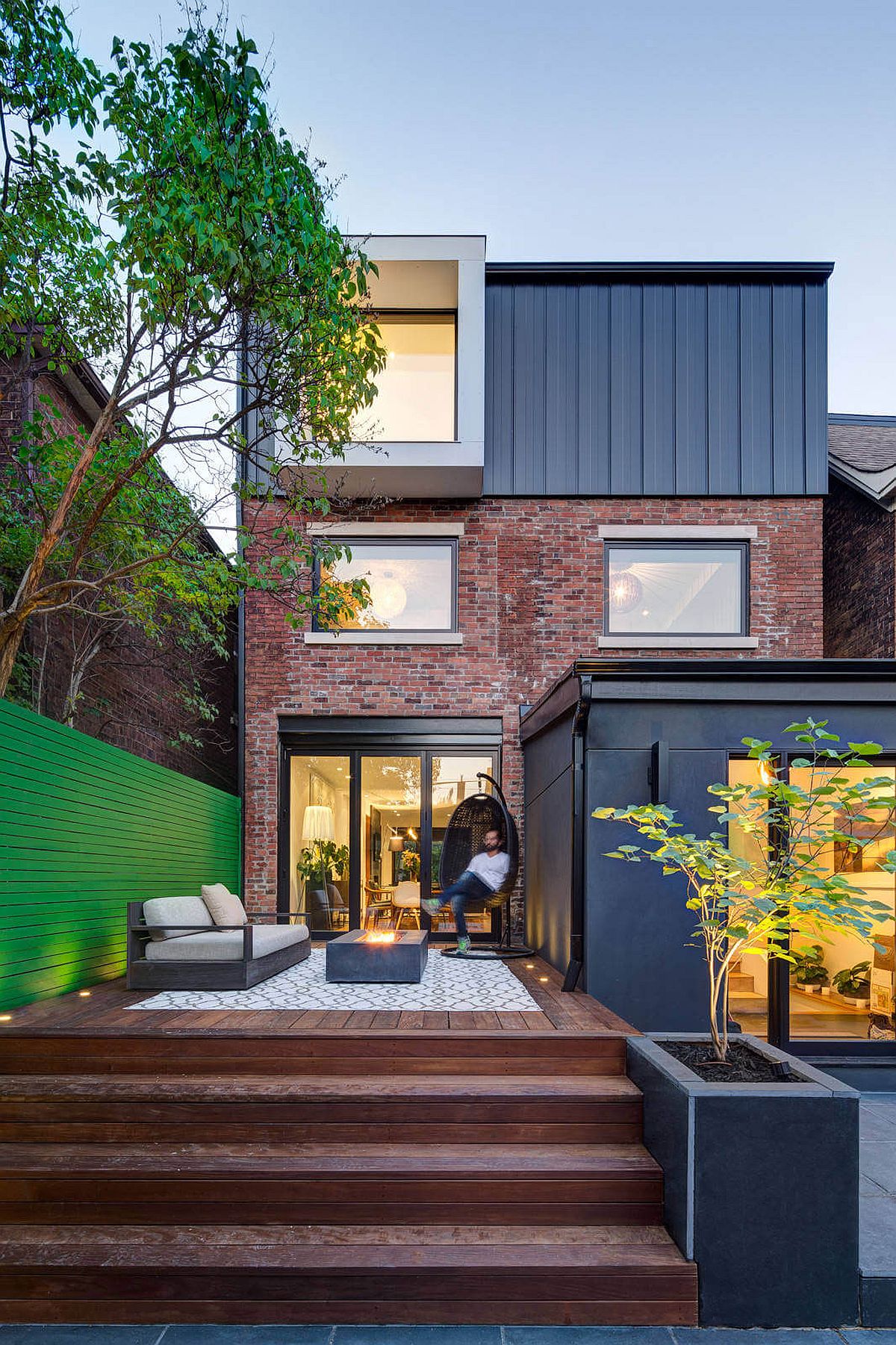 RELATED: Minimalist Aesthetics Define Resort-Style Private Perth Residence
The multi-level house features an open plan living on the lower level with private spaces and bedrooms above. It is brick on the outside and wood on the inside that gives the home its unique look and create a blend of both stylish panache and a sense of warmth. A neutral color scheme defines much of the interior with large wall art additions bringing in some much needed color. It is the dining room that acts as a transition zone between the interior and the small rear yard even as the living area and kitchen sit at the front.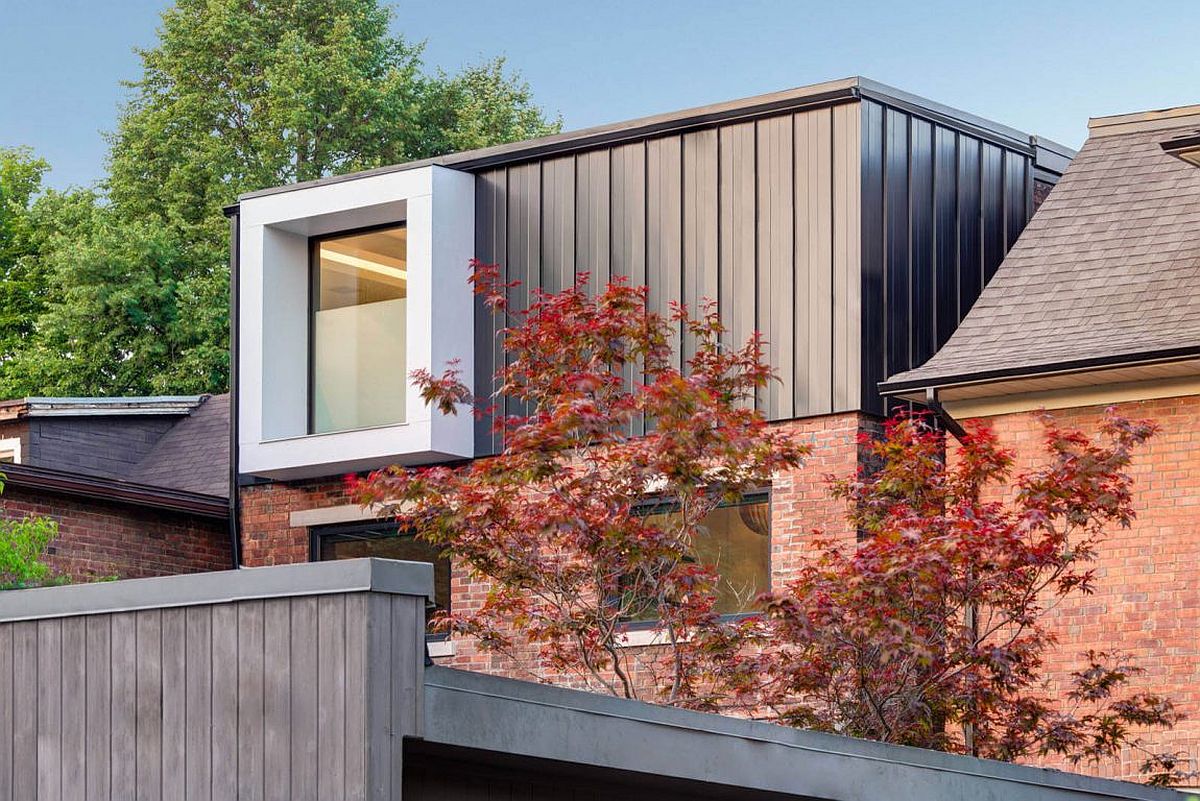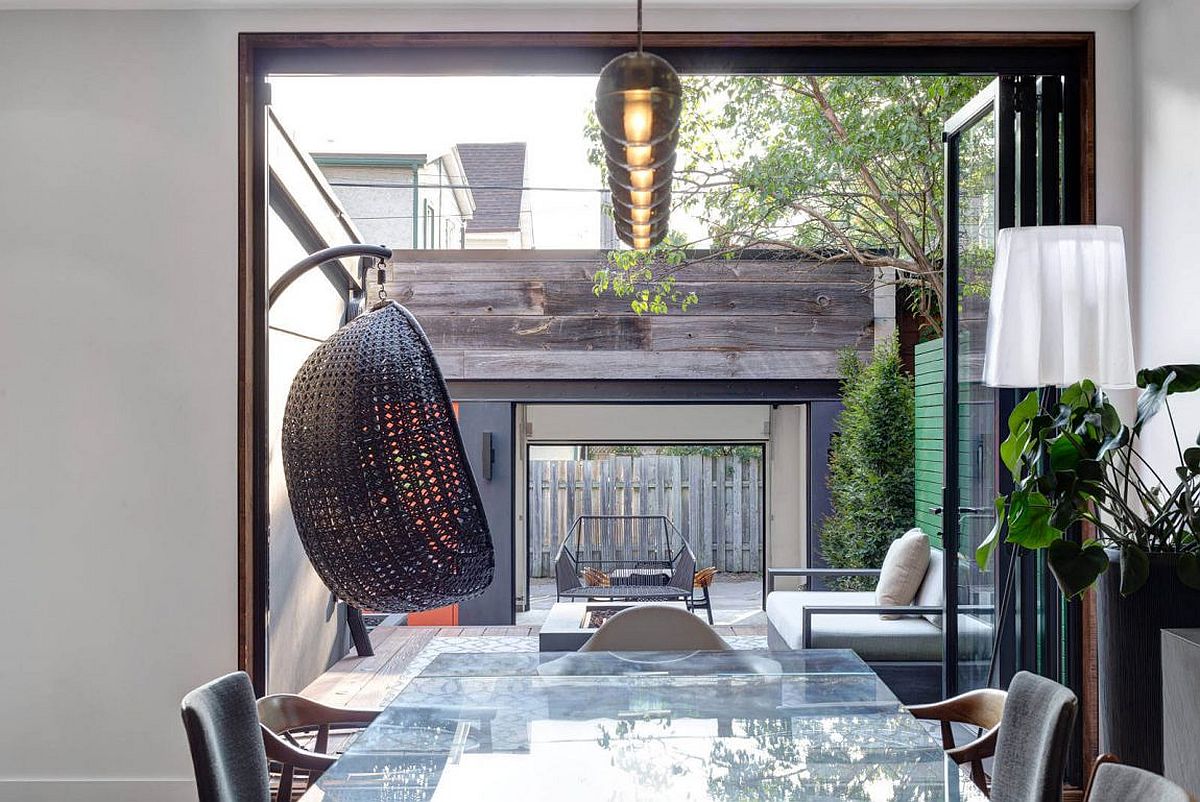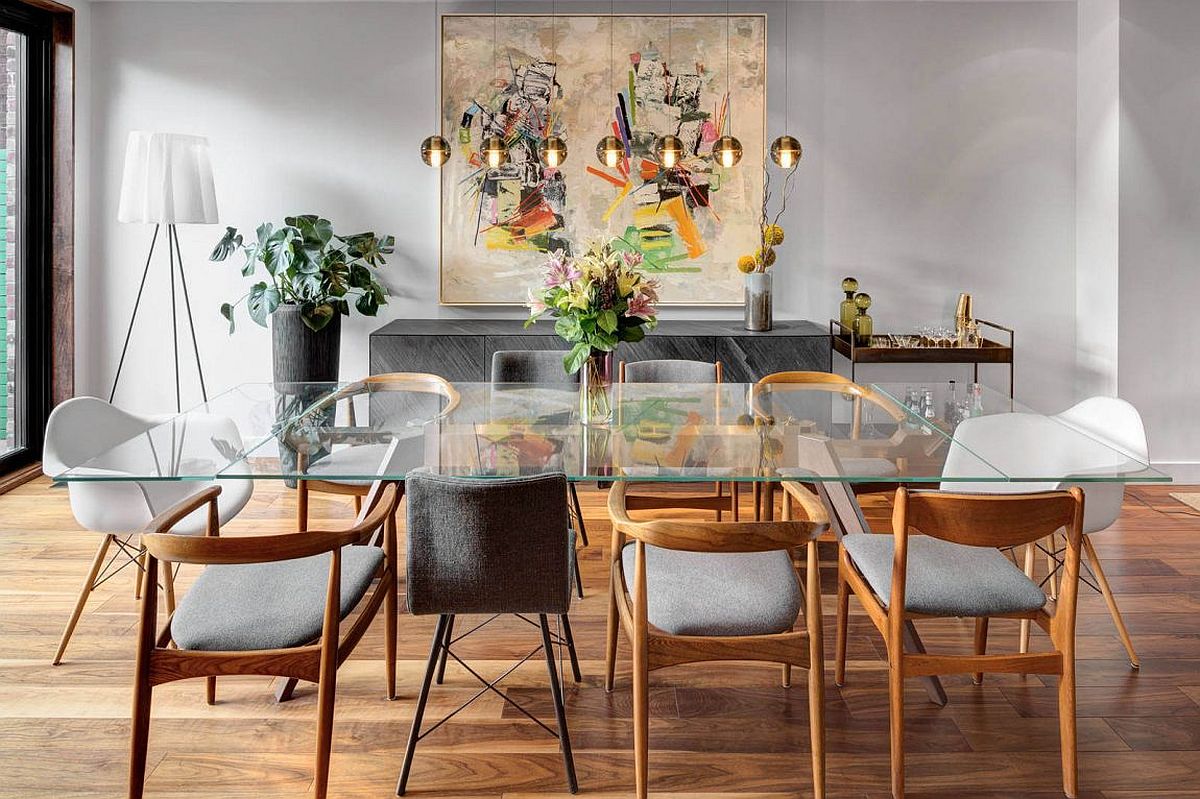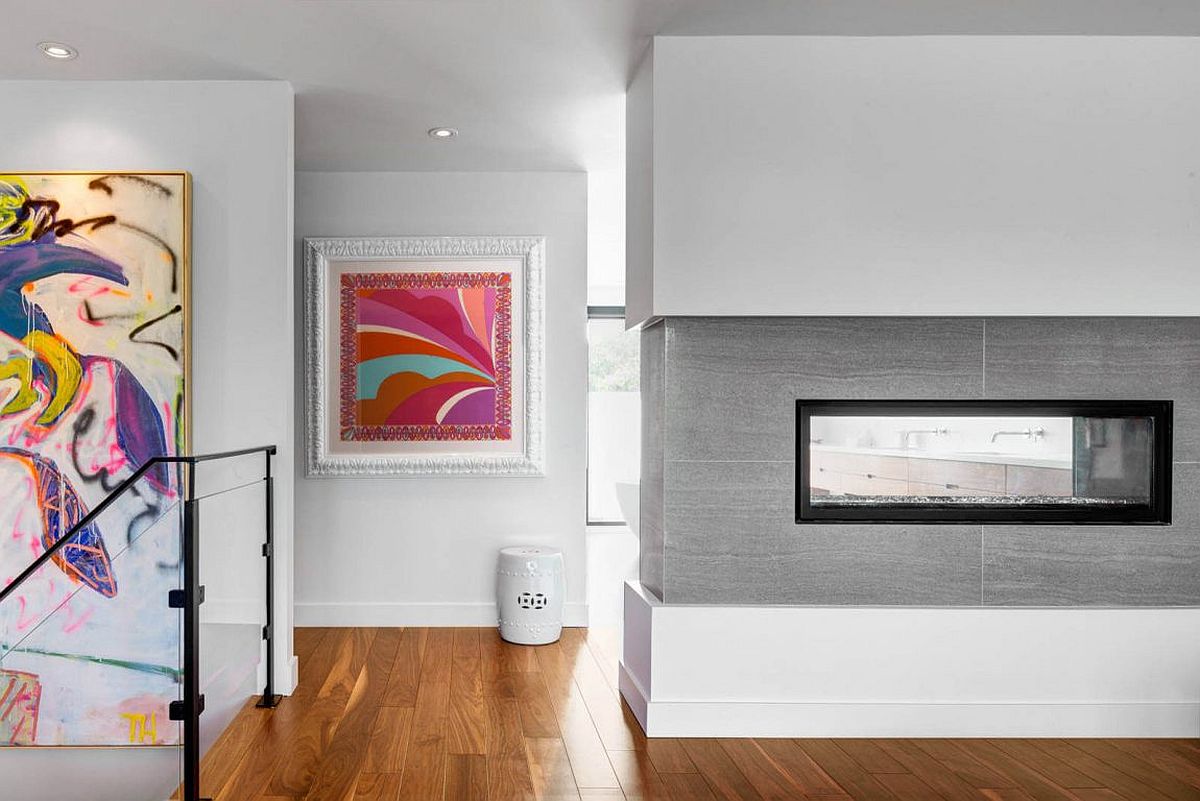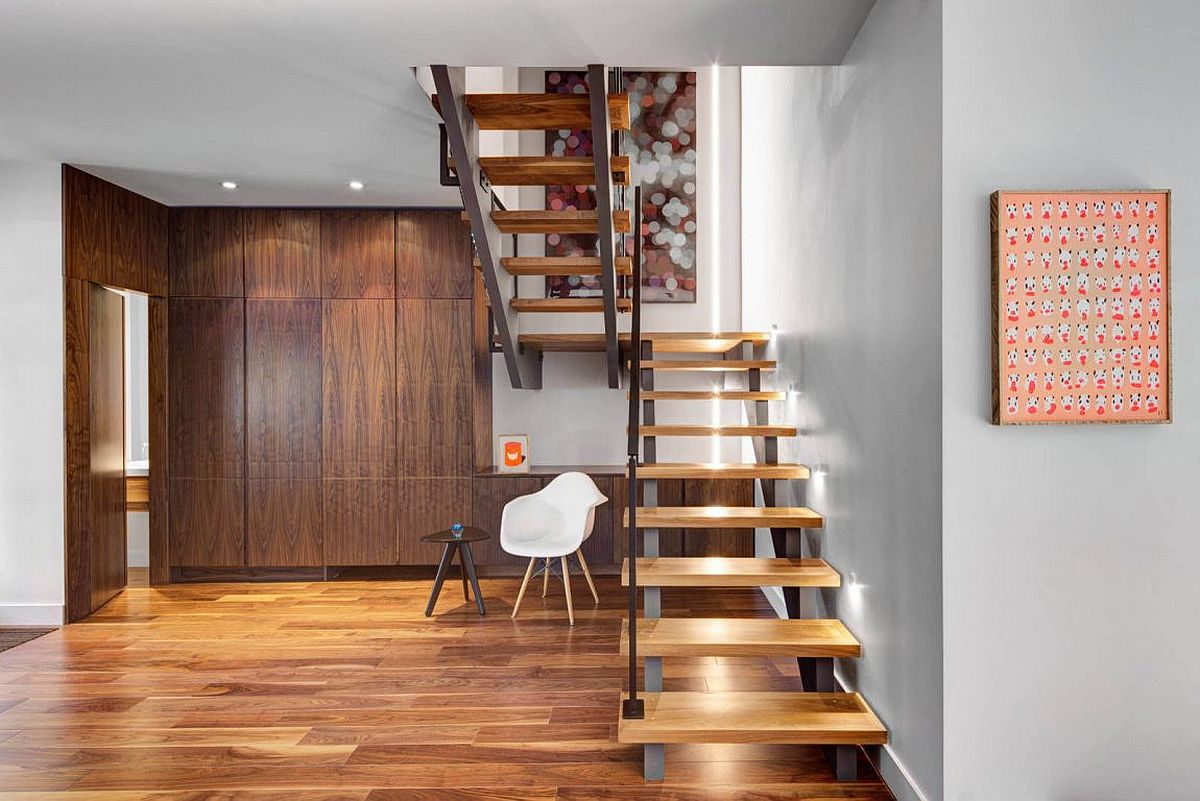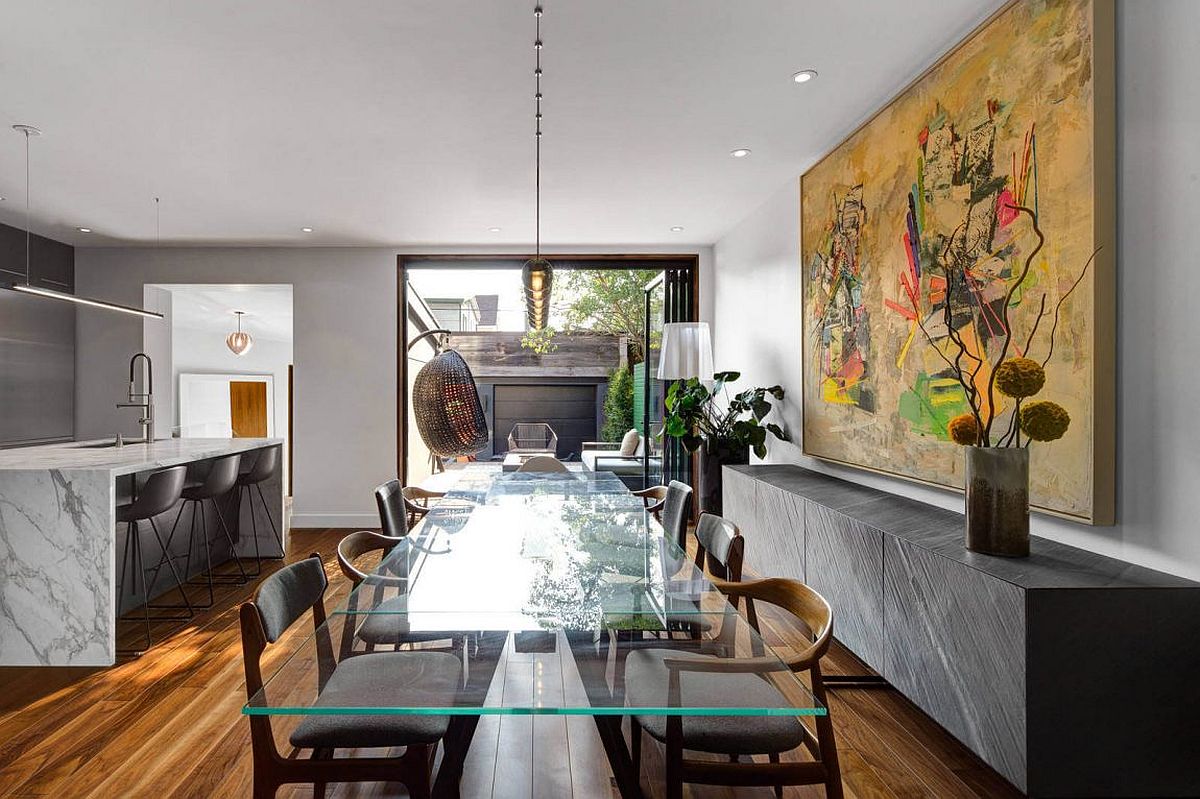 It is not just the flooring but also the shelves usher in the charm of wood indoors with a sleek staircase in wood and glass connecting the different levels on the home. A series of beautiful pendant lights and understated contemporary décor complete a home that somehow feels like a bit of downtown San Francisco transported to the heart of Perth! [Photography: Revelateur Studio]
RELATED: Scenic Ocean Views And A Luminous Modern Vibe Shape Stylish Perth Home