Achille Castiglioni (1918-2002) was arguably the godfather of Italian modernism, his designs hugely influential and much admired. In 1944, Achille established a design studio with brothers Livio and Pier Giacomo: here they would test, analyse and determine the functional properties of an object (Livio would later leave the partnership in 1952 and Achille worked with Pier Giacomo until his death in 1968). A graduate in architecture, Achille was interested in researching and testing structures, processes and new materials, aiming to develop an integral design process.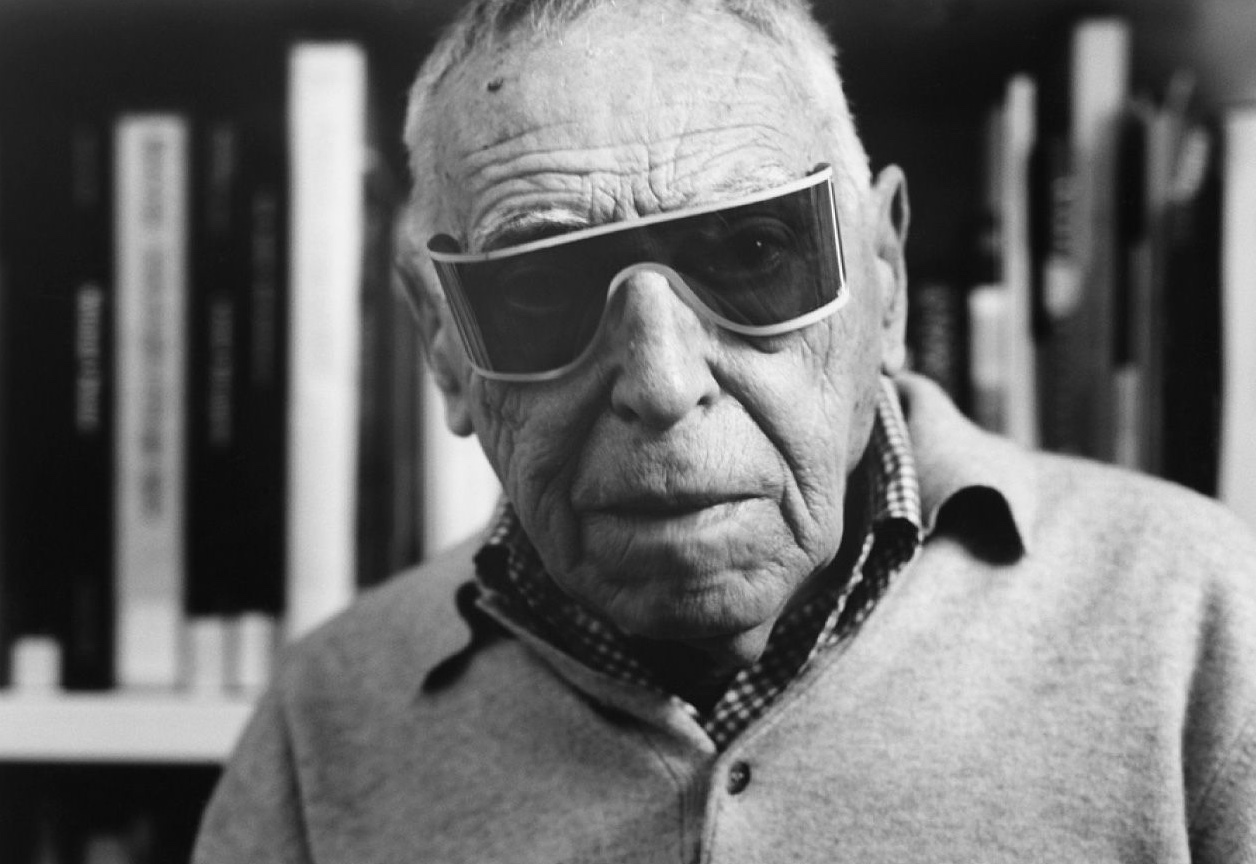 Achille Castiglioni was a founding member of the Association of Industrial Design or ADI. A man keen to share and impart his knowledge and expertise, he was a professor of Industrial Design at the Turin Architecture University until 1980 and subsequently at Milan until 1993. Heaped with praise throughout his career, Achille received a great many accolades, including nine Compasso d'Oro awards (this prized industrial design award originated in Italy in 1954). Moreover, his works are found in the permanent collections of the world's finest museums: from MoMA in New York to the V&A in London and the Vitra Design Museum.
Achille Castiglioni is especially known for his lighting and furniture objects, the majority of which are icons of industrial design: classic, innovative, aesthetic and long-lasting. He once declared: 'If you are not curious, forget it' (Source: BassamFellows).
A select edit of Achille Castiglioni's designs
Mezzadro stool (1954-1957)
Designed by Achille and Pier Giacomo Castiglioni between 1954 and 1957, the Mezzadro stool was first presented at the tenth Milan Triennial in 1954. Its present-day shape was then finalised in 1957, although it would be a number of years before the Mezzadro stool was manufactured by Zanotta (in 1970). Mezzadro is also fondly known as the Tractor stool, as it uses a tractor seat design from the early 1900s.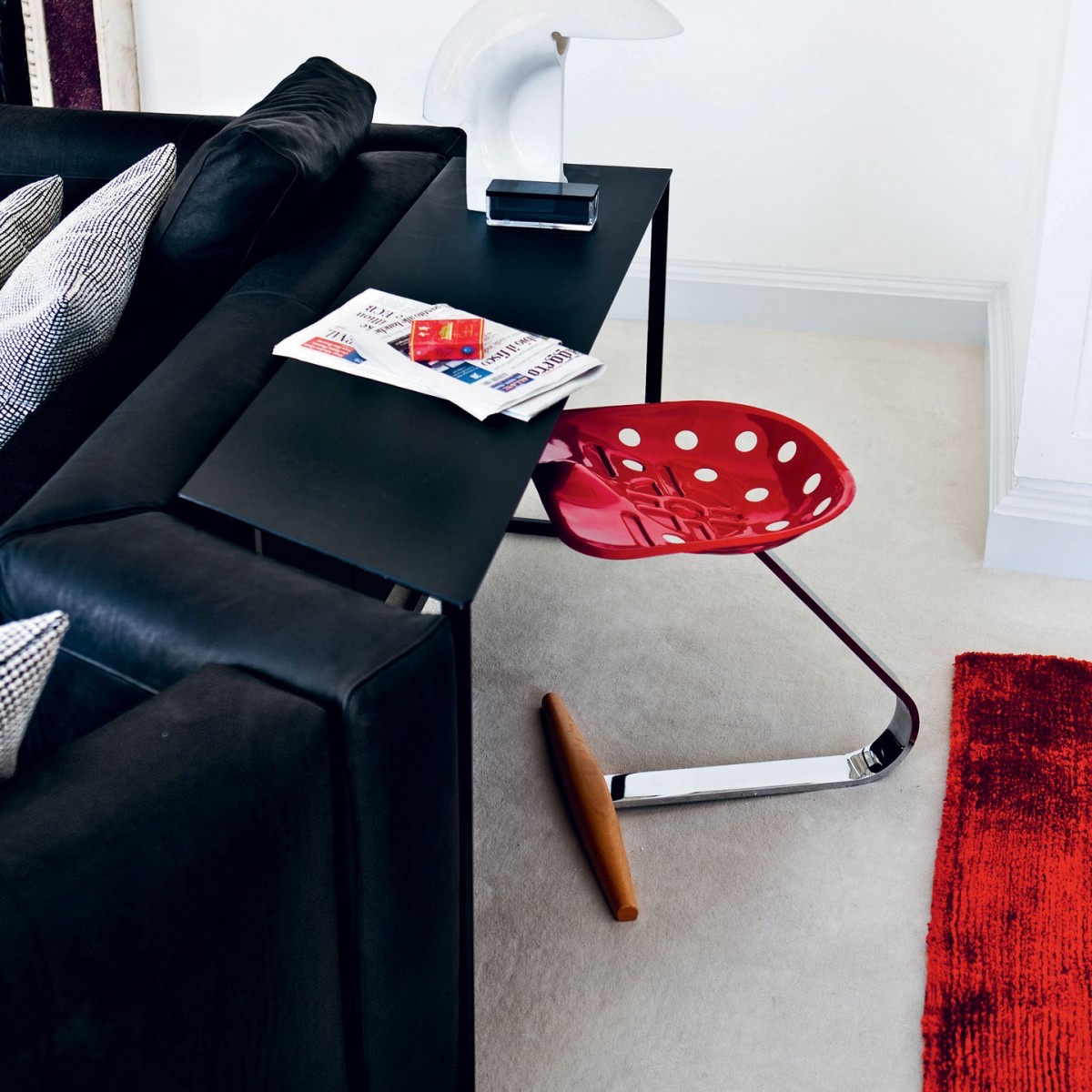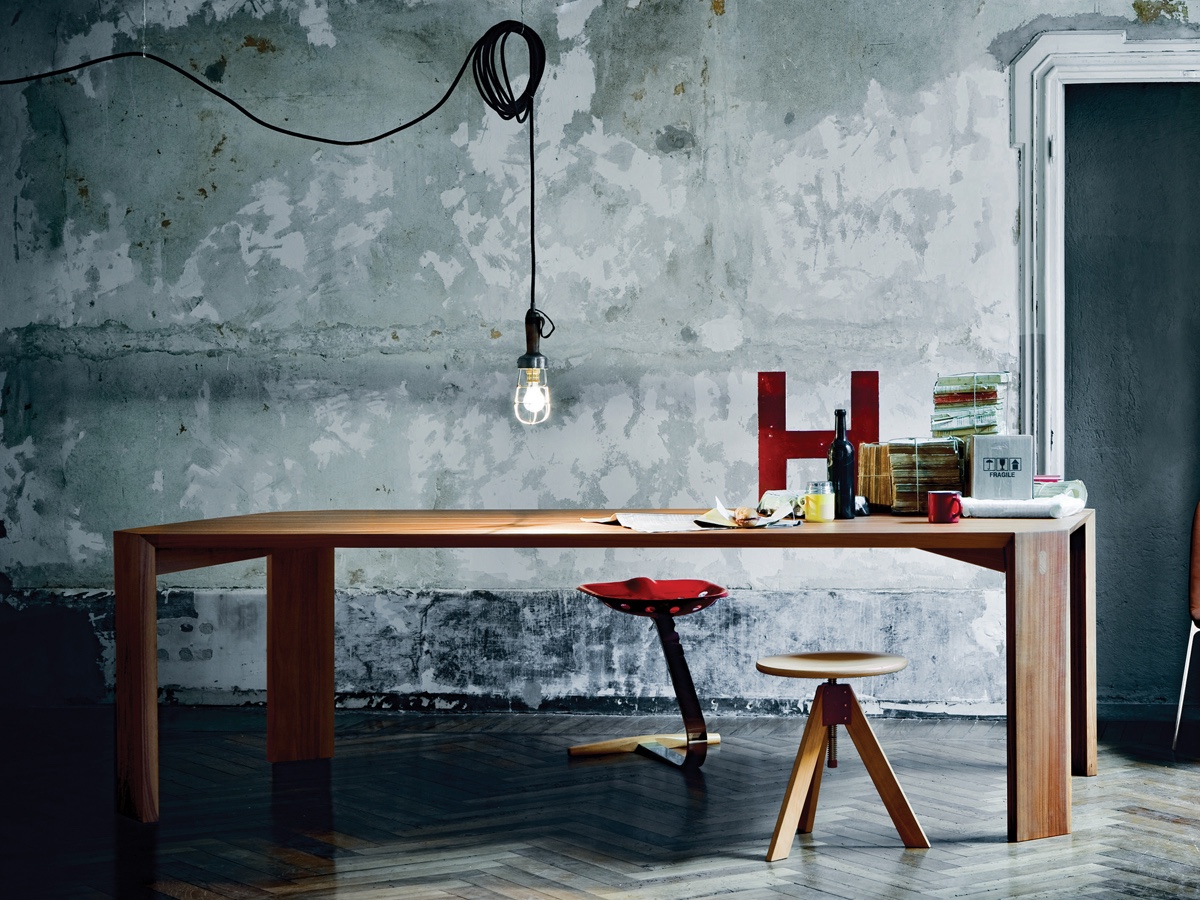 Sella stool (1957)
Designed in 1957 by Achille and Pier Giacomo Castiglioni for Zanotta, the Sella stool is a perky perch with a cast iron hemispherical base. A smart Brooks®️ leather saddle sits atop this midcentury icon.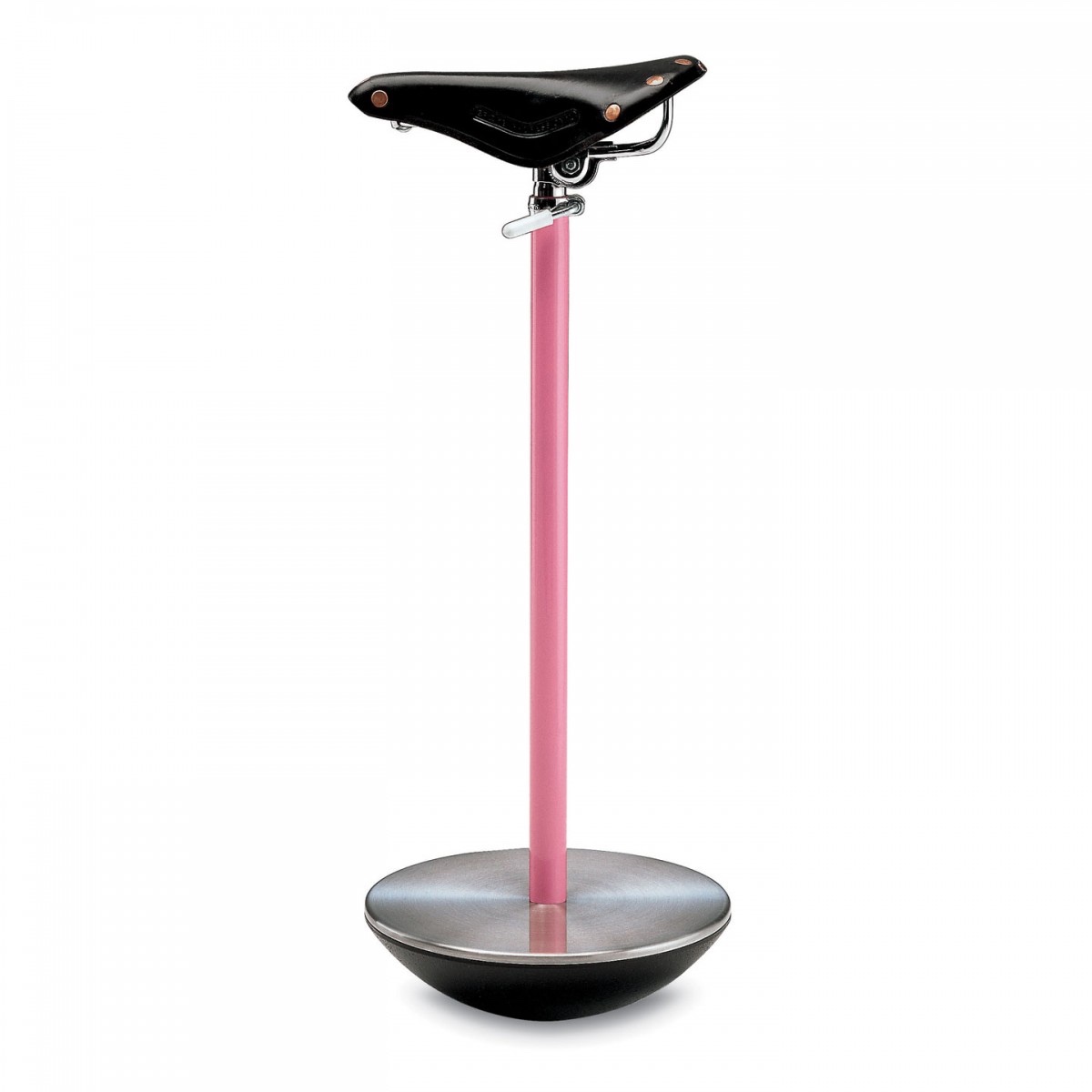 Image via Aram.
Sanluca chair (1961)
Sanluca is an ergonomic chair whose form exposes the essential curves necessary to ensuring optimal comfort. Designed in 1961 by Achille and Pier Giacomo Castiglioni, Sanluca is manufactured by Poltrona Frau.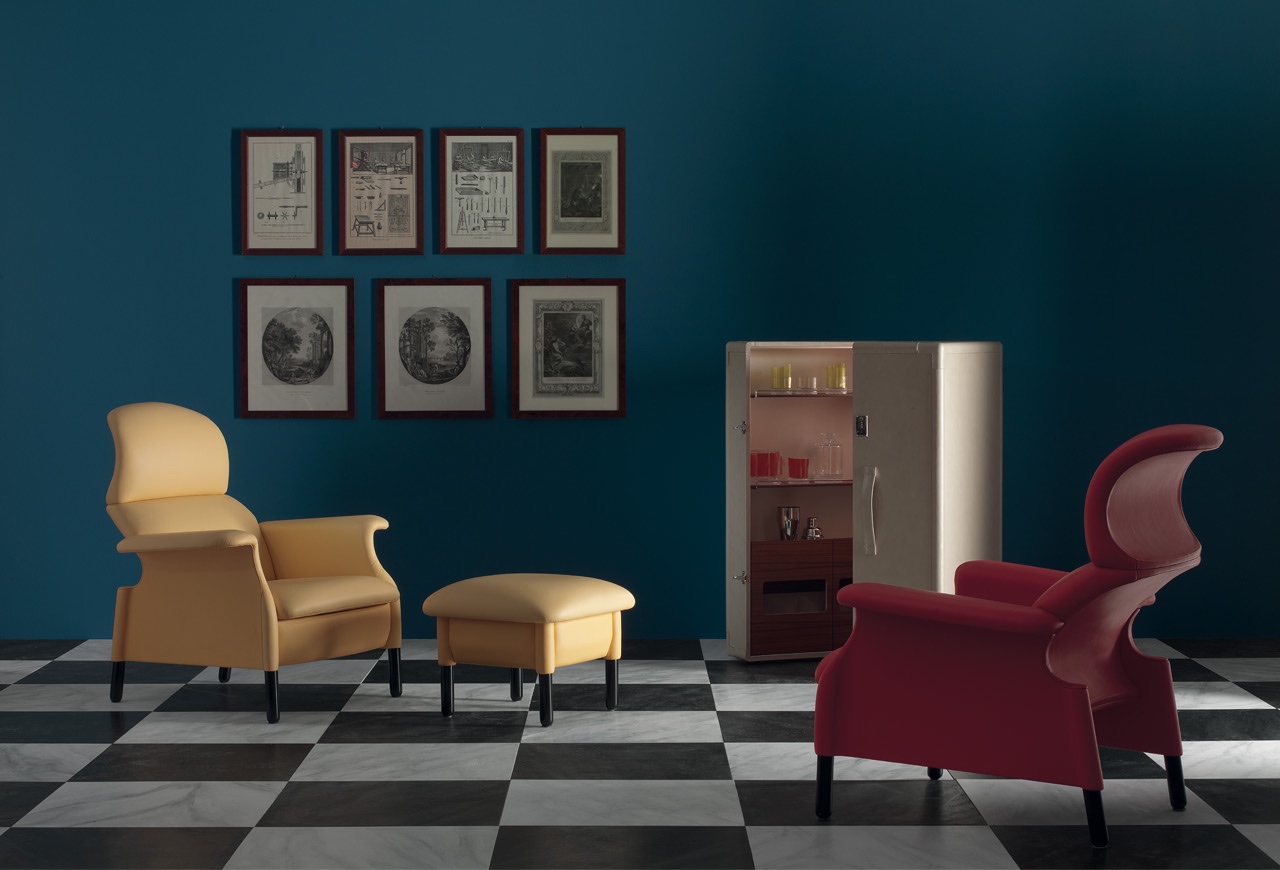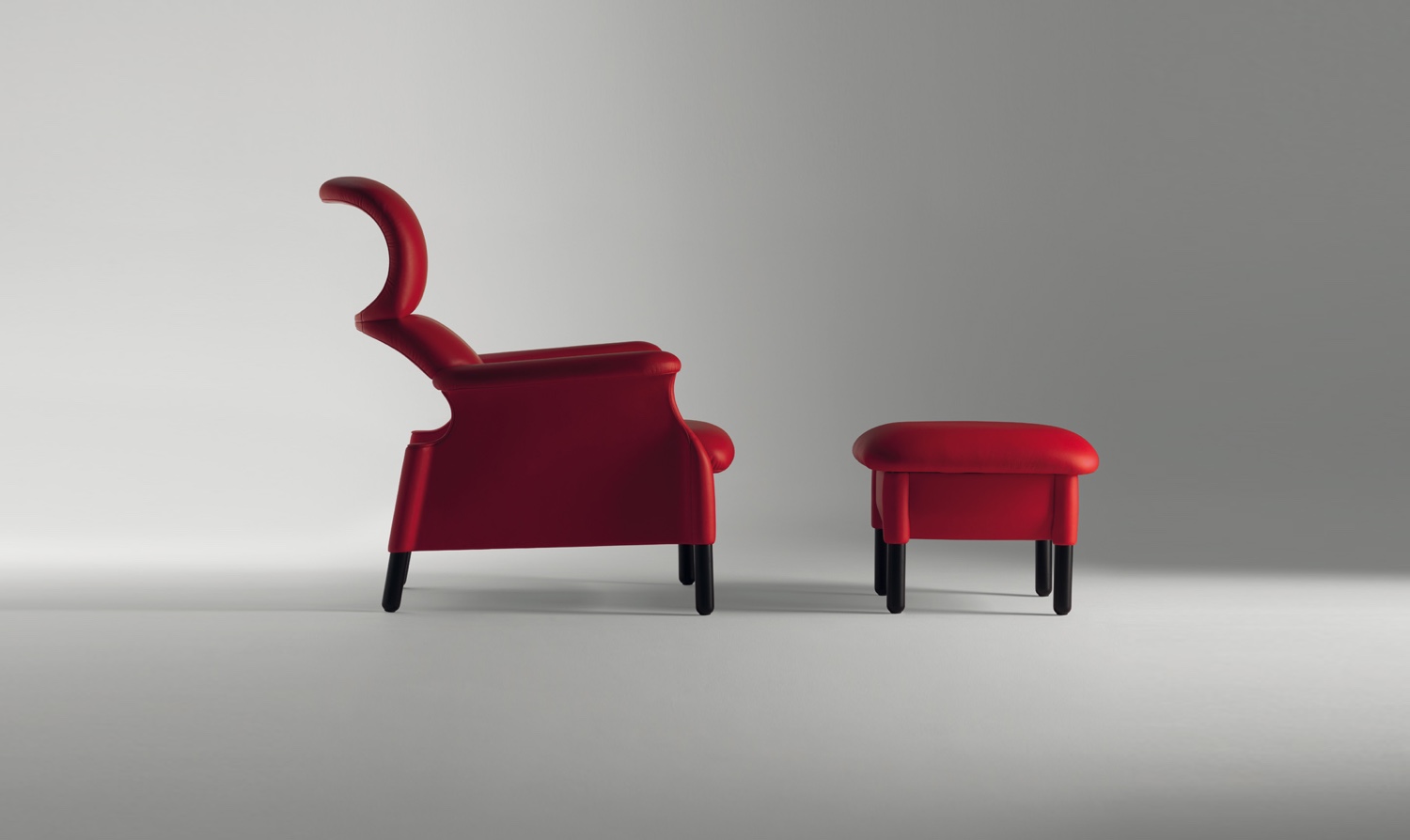 Images via Poltrona Frau S.P.A.
Taccia lamp (1962)
The 'stonking' Taccia table and floor lamp was designed by Achille and Pier Giacomo Castiglioni in 1962 for Flos, and provides both direct and indirect light.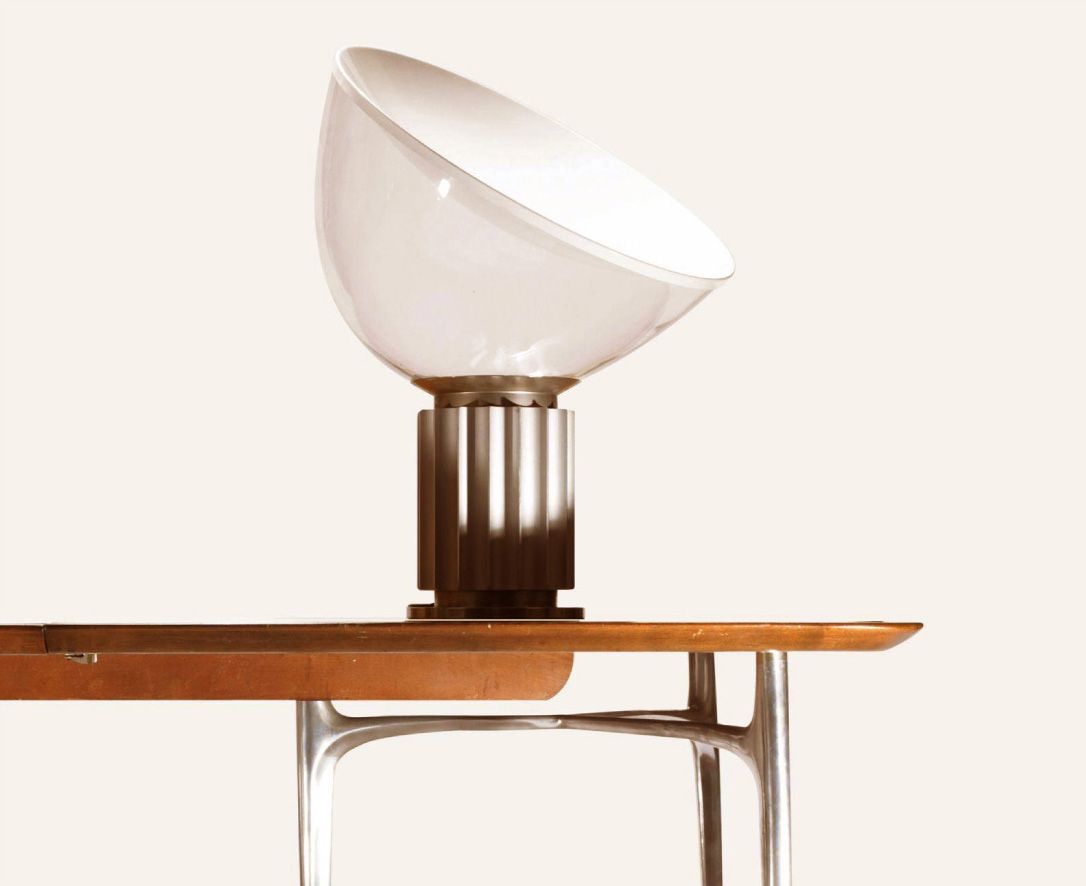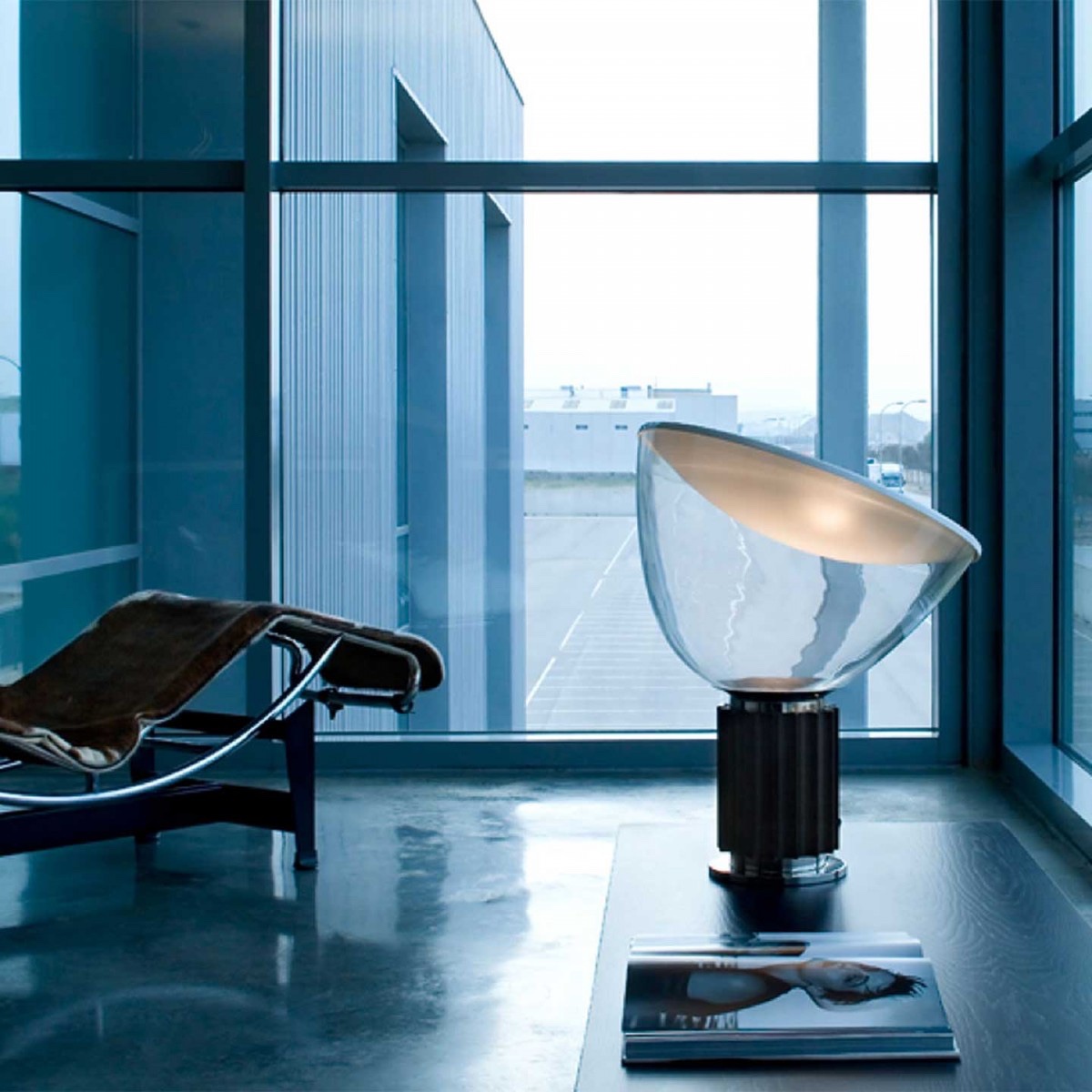 Arco (1962)
Designed by Achille and Pier Giacomo Castiglioni in 1962 for Flos, Arco is something of an icon in the world of lighting. An enduring piece, of the Arco lamp's design Achille noted: 'In Arco nothing is decorative: even the beveled corners on the base have a function, which is not to hurt us; even the hole isn't a flight of fantasy, but to make it easier to lift the base' (Source: Flos).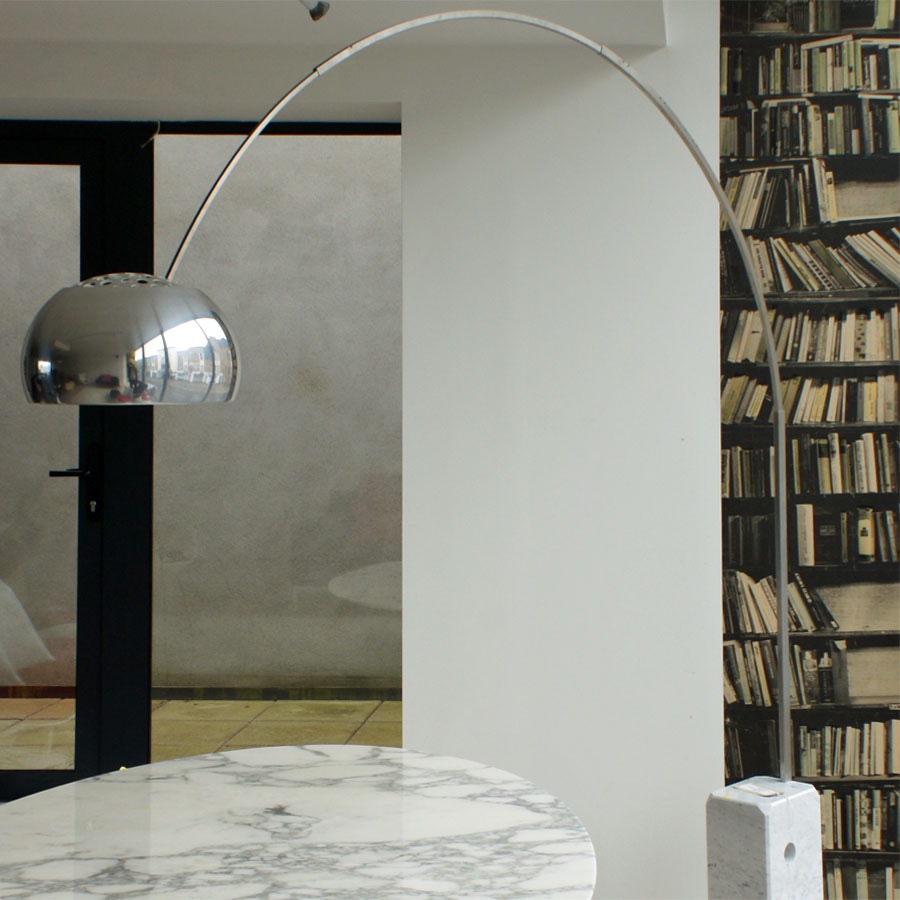 Image © stardust.com™.
Snoopy (1967)
Snoopy was inspired by the classic Charles Schulz's cartoon character of the same name. The light was designed by Achille and Pier Giacomo Castiglioni in 1967 for Flos.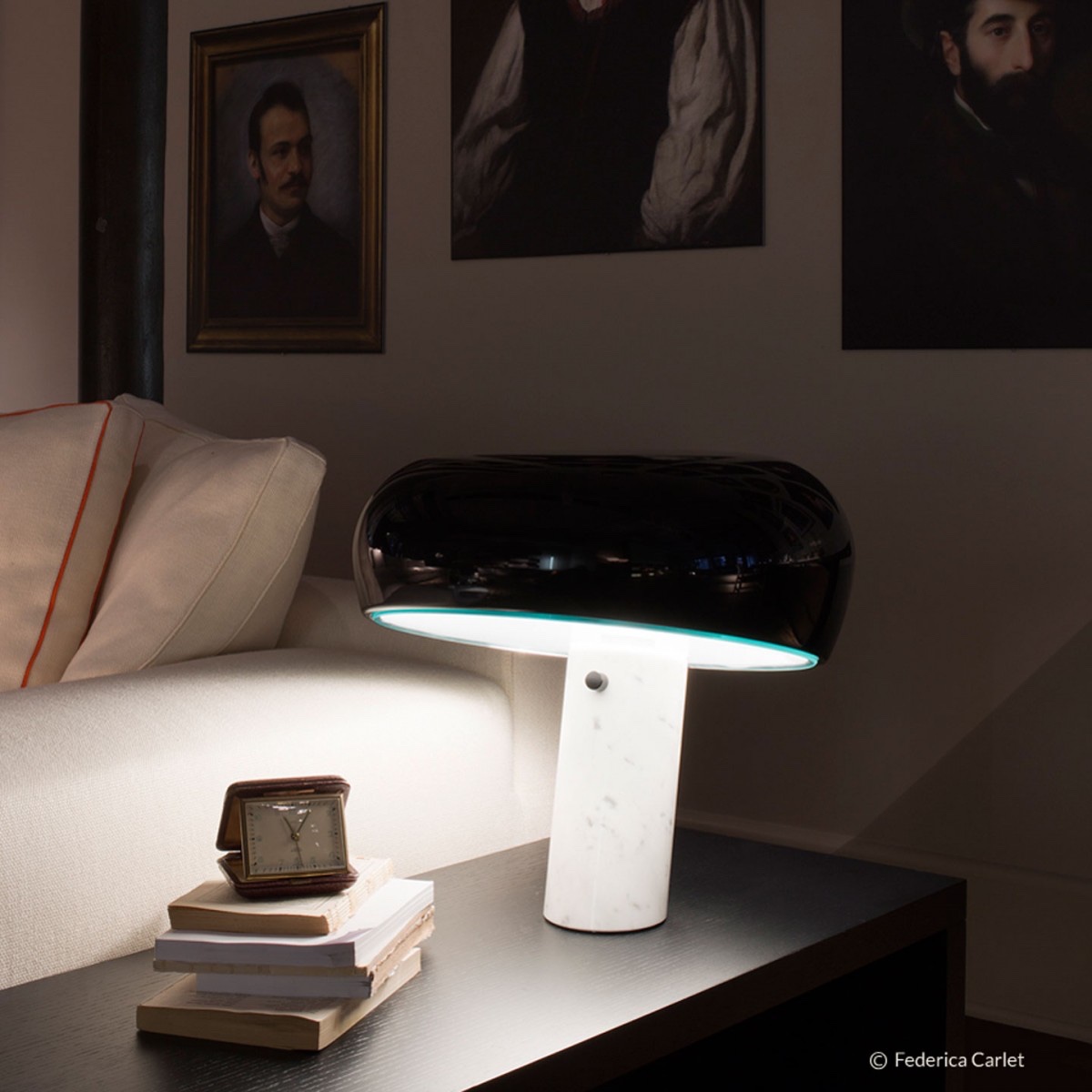 Image via Aram.
Primate 240 (1970)
A quirky kneeling stool, the Primate 240 was designed in 1970 by Achille Castiglioni and manufactured by Zanotta. Creating the stool, Achille drew inspiration from the erect manner in which people in the East would sit.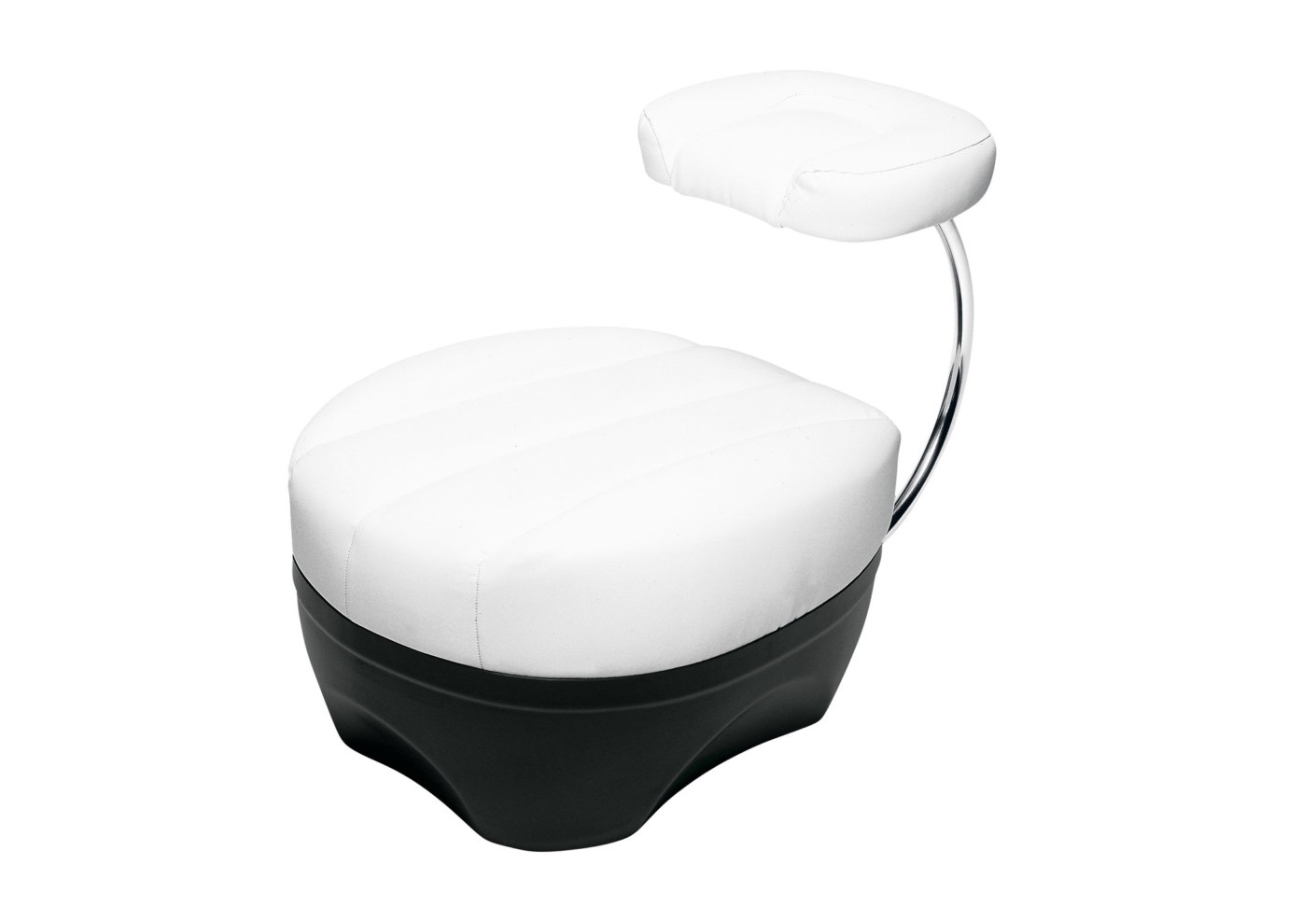 Image via Stylepark AG.
Lampadina (1972)
One of Achille Castiglioni's particularly curious lighting designs, Lampadina was created in 1972 for the opening of the Flos showroom in Turin. Quite the little character, Lampadina is made up of an oversized bulb (partially satin finished to limit glare), an orange or black bulb-holder with a built-in on/off switch and a clever aluminium reel base for storing excess cable.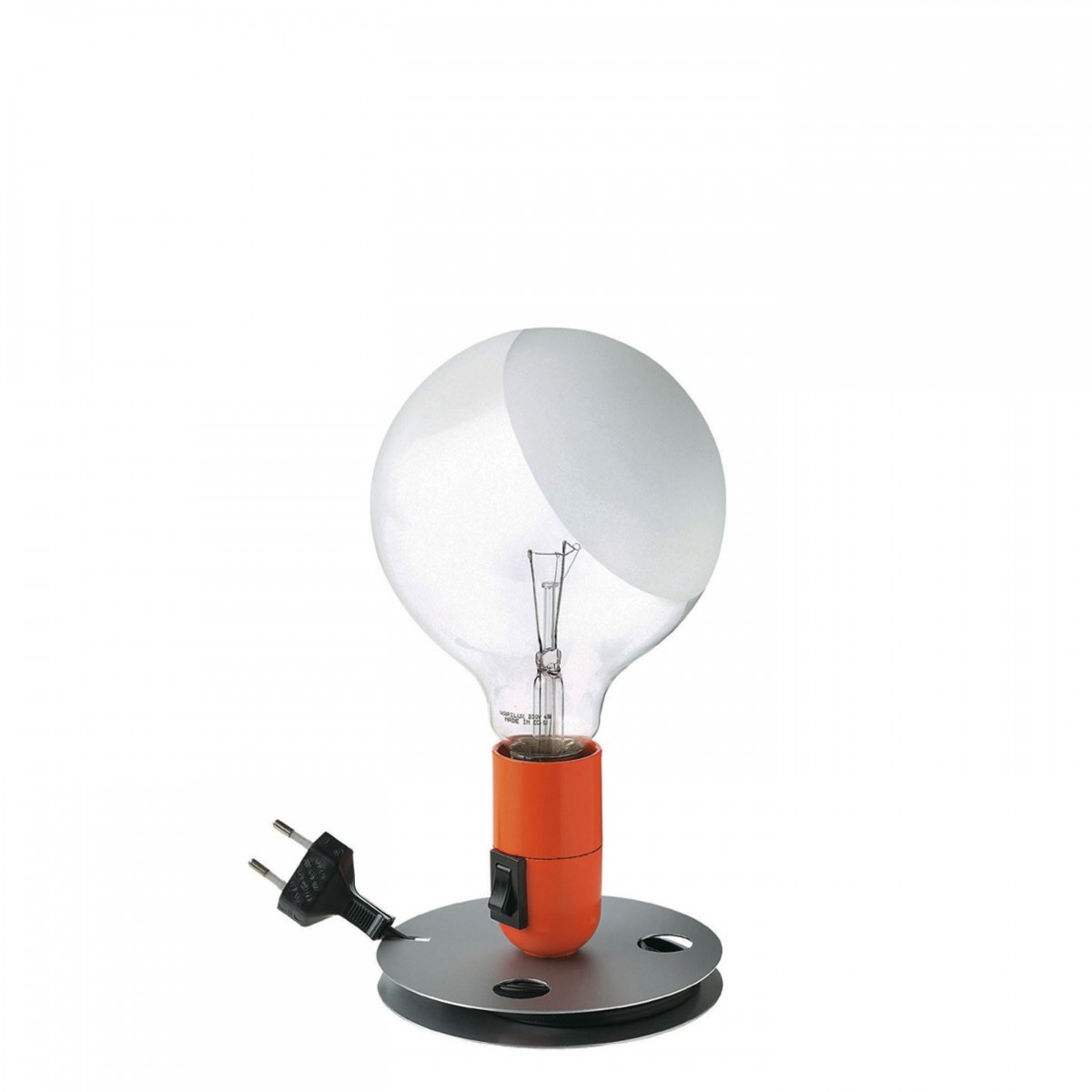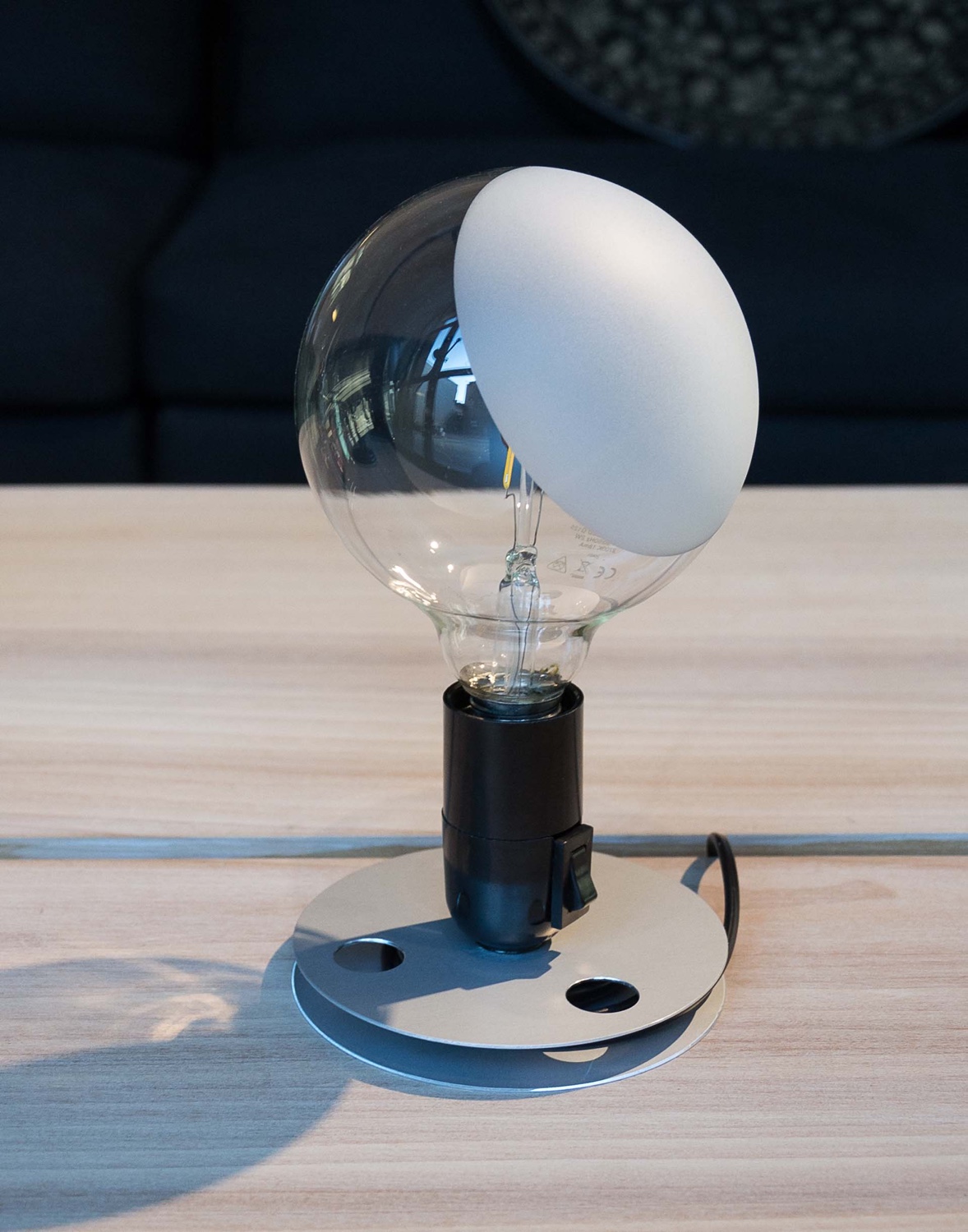 Dry cutlery set (1982)
Achille Castiglioni designed the Dry cutlery set in 1982 for Alessi (marking the company's debut in manufacturing cutlery).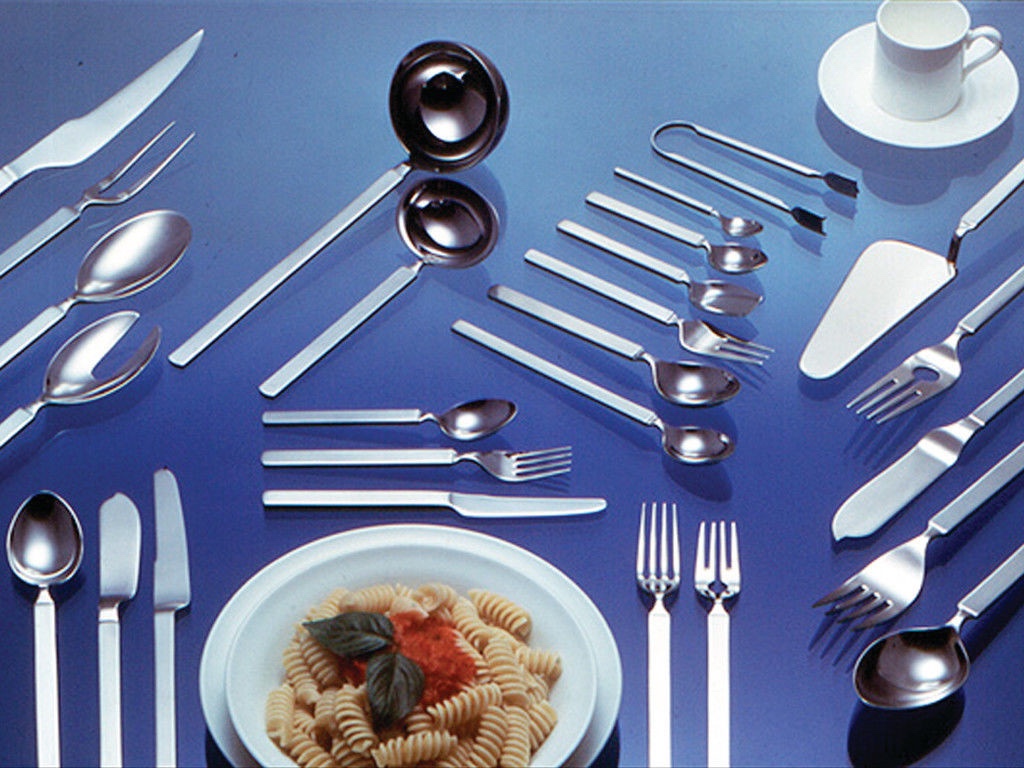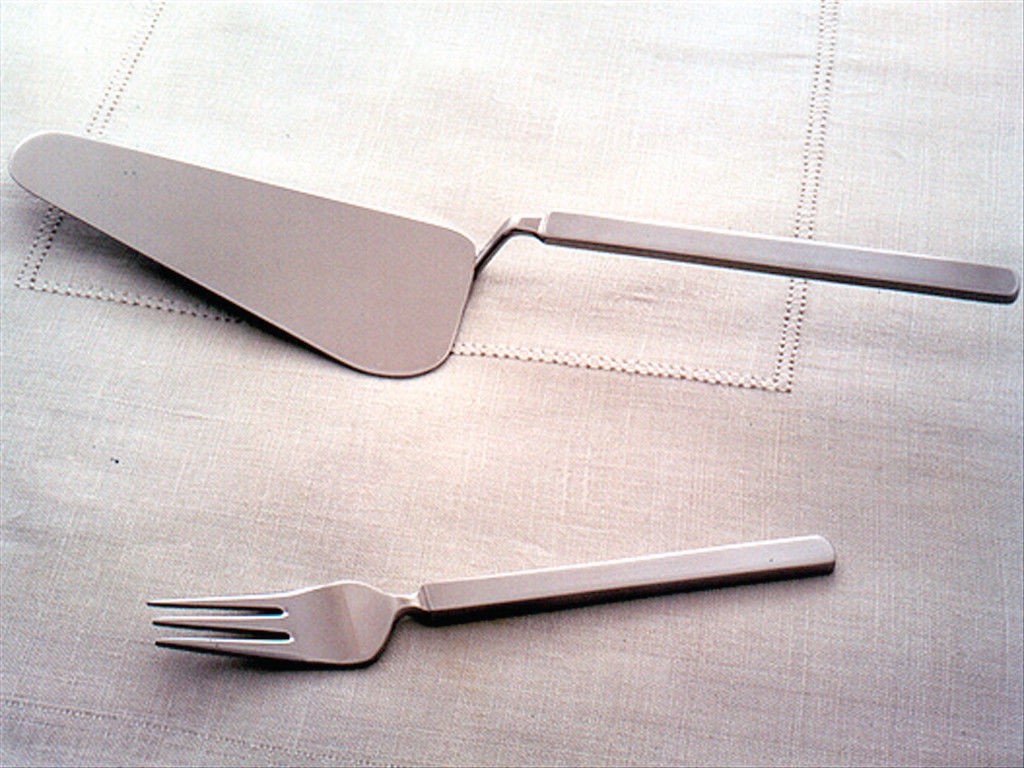 Images via Alessi Shop.
Scrittarello writing desk (1996)
One of Achille Castiglioni's last designs, the Scrittarello writing desk for De Padova has a contemporary appearance that recalls those schooldays of old. The desk is meticulously balanced in its design: formal and yet convivial.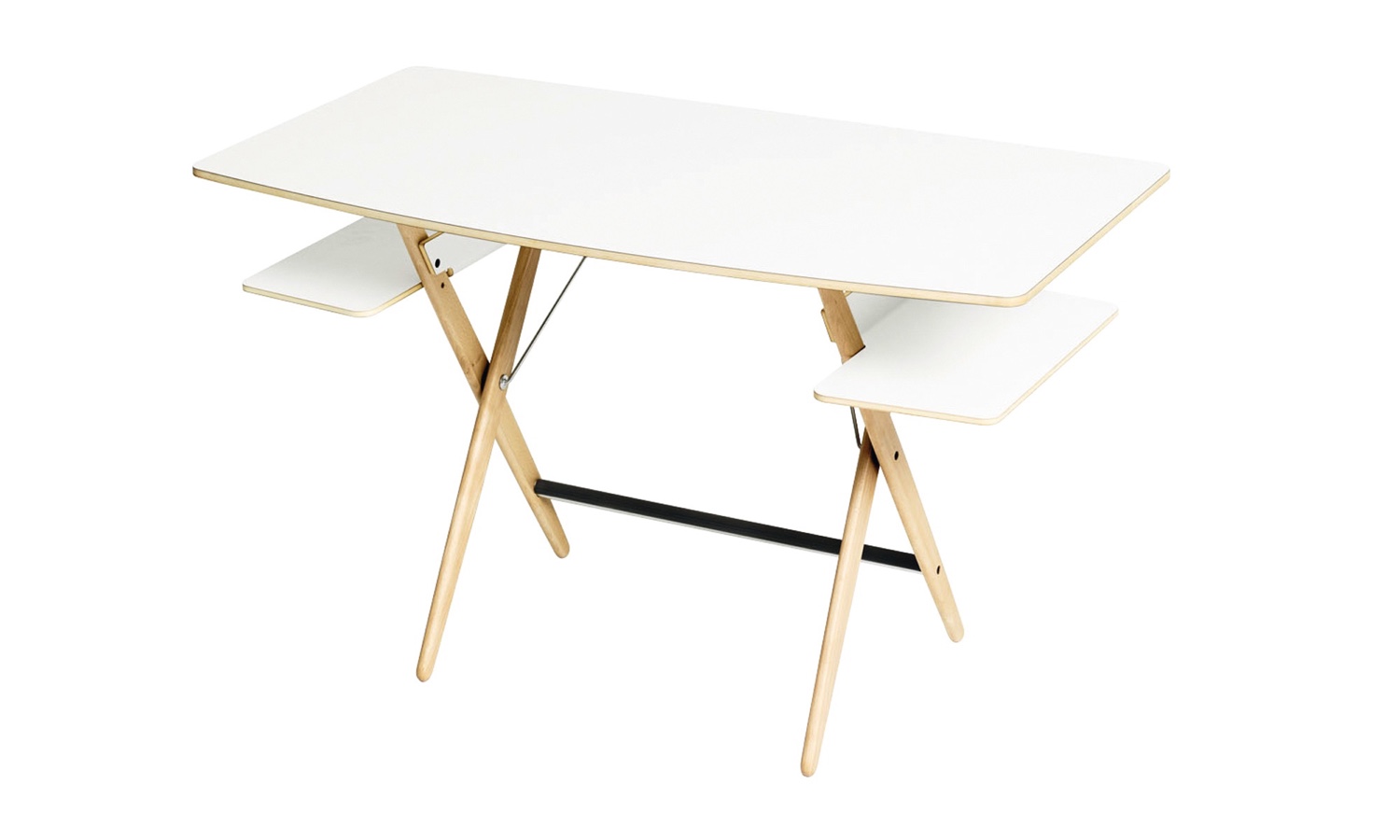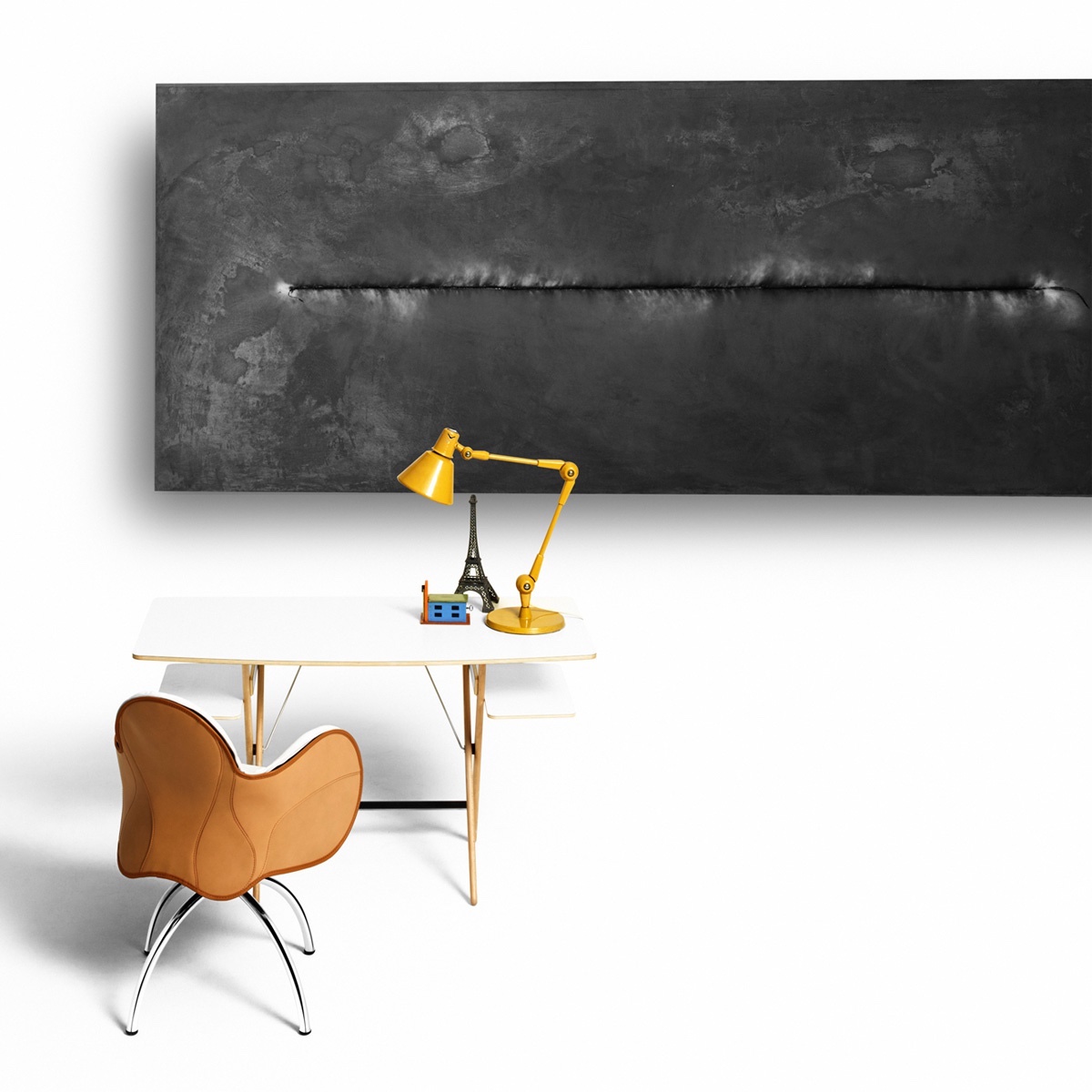 Images © De Padova.