A home that sits on top of a mountain does bring along with it plenty of advantages, and a few design challenges as well. For starters, the pros include a great view of the landscape all around and even the distant horizon, along with oodles of privacy that no urban residence can offer. Then there is that incredible connectivity with nature, which leaves you mesmerized as you enjoy the constantly changing sights and sounds outside. Bringing all this and a whole lot more to the table is the fascinating Ventana Mountain Home in Tucson, Arizona deisgned by Kevin B Howard Architects.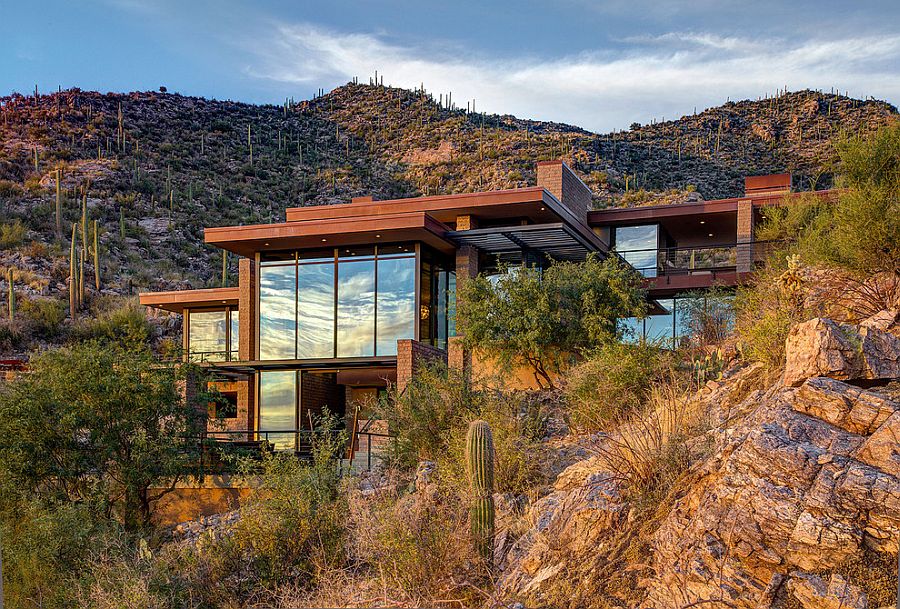 Surrounded by lovely mountain ranges and the Sonoran Desert, this sparkling mountain home is definitely for those who love loads of sunshine and the rugged landscape of Tucson. The design of the home utilizes the mountainous terrain to its advantage, as the naturally occurring rock formations become a part of the home's organic architecture. This fashions a private street façade, even as the rear of the home opens up toward some spectacular views. The clean, straight lines of the home offer a contemporary counterpoint while blending in beautifully with the scenery.
It is exposed masonry, steel, rusted metal and glass that shape the modern retreat both on the inside and the outdoors. Flowing into the lavish deck space and rear yard, the lines between the interior and the backdrop are blurred ever so elegantly. Glittering lighting, plush décor and curated artwork complete this relaxing and ravishing escape!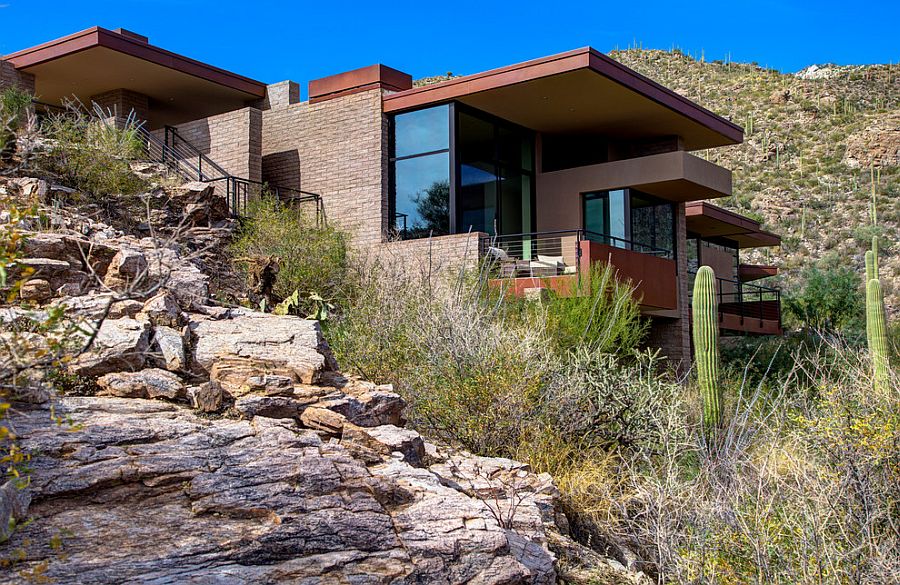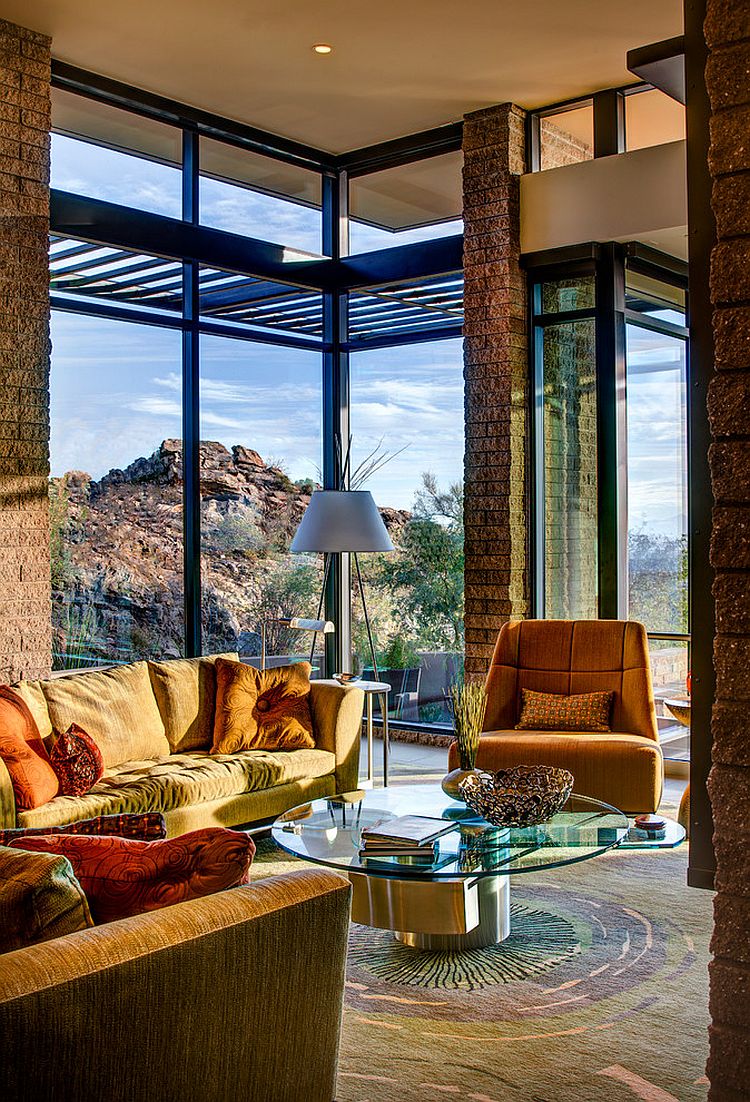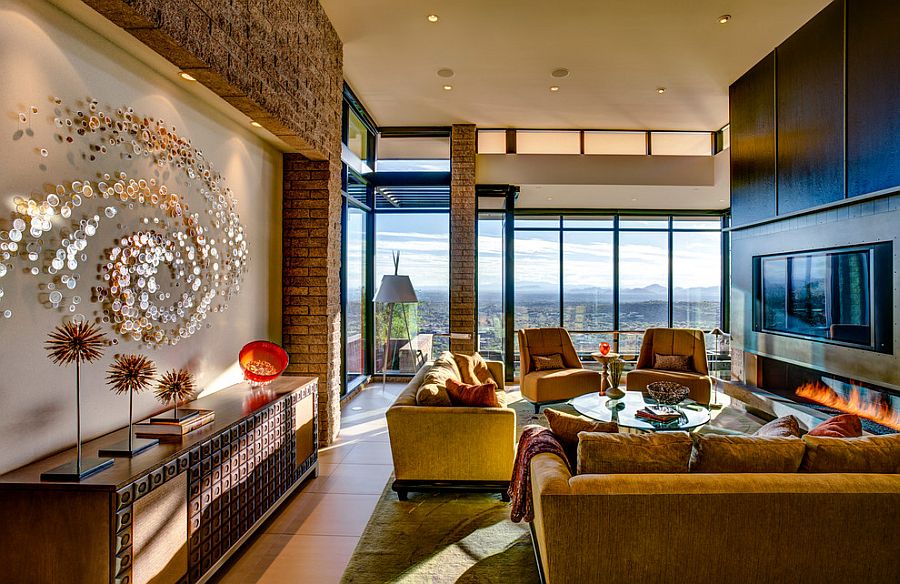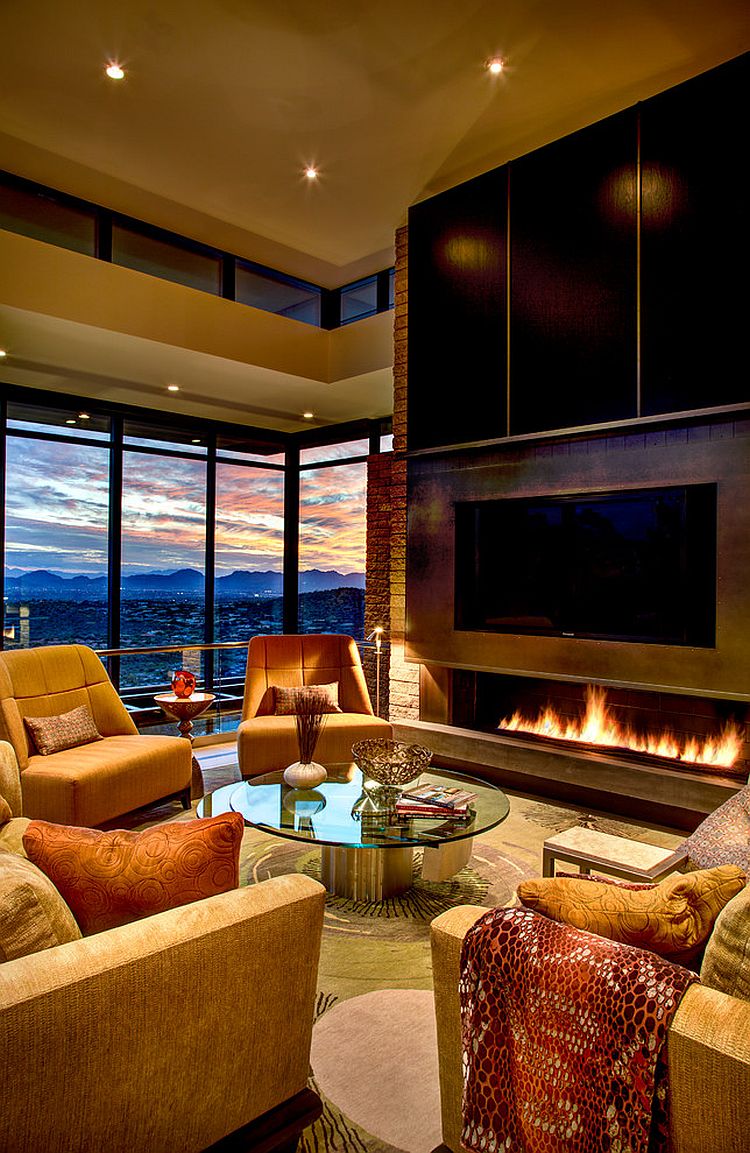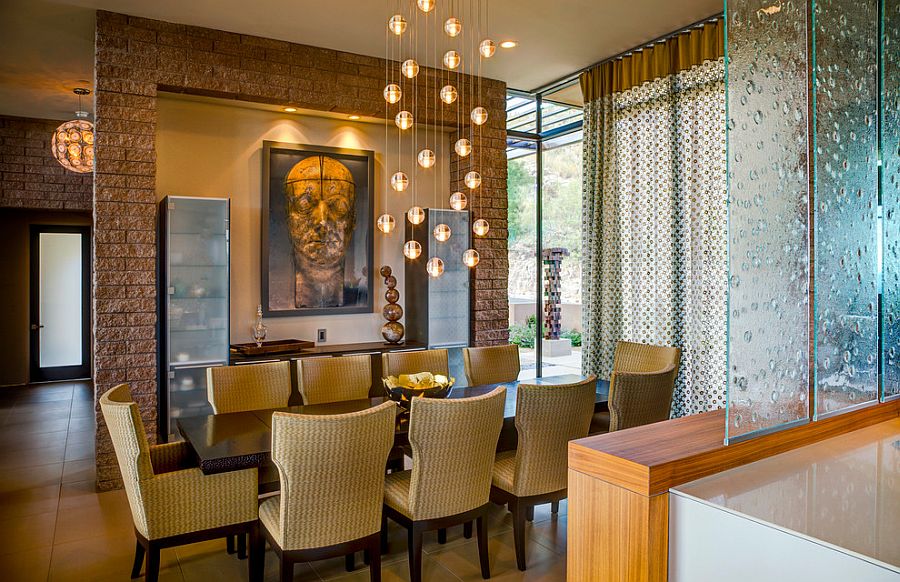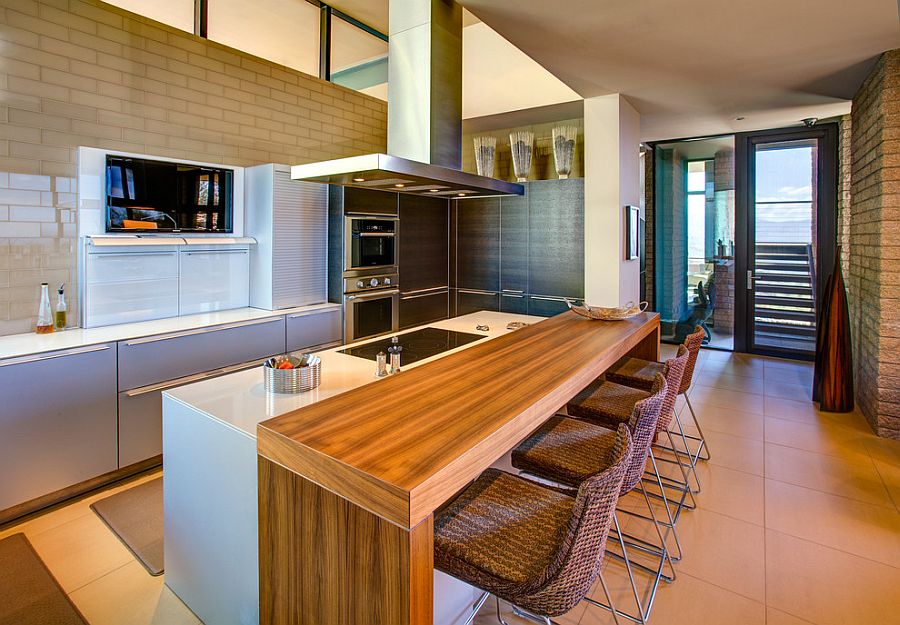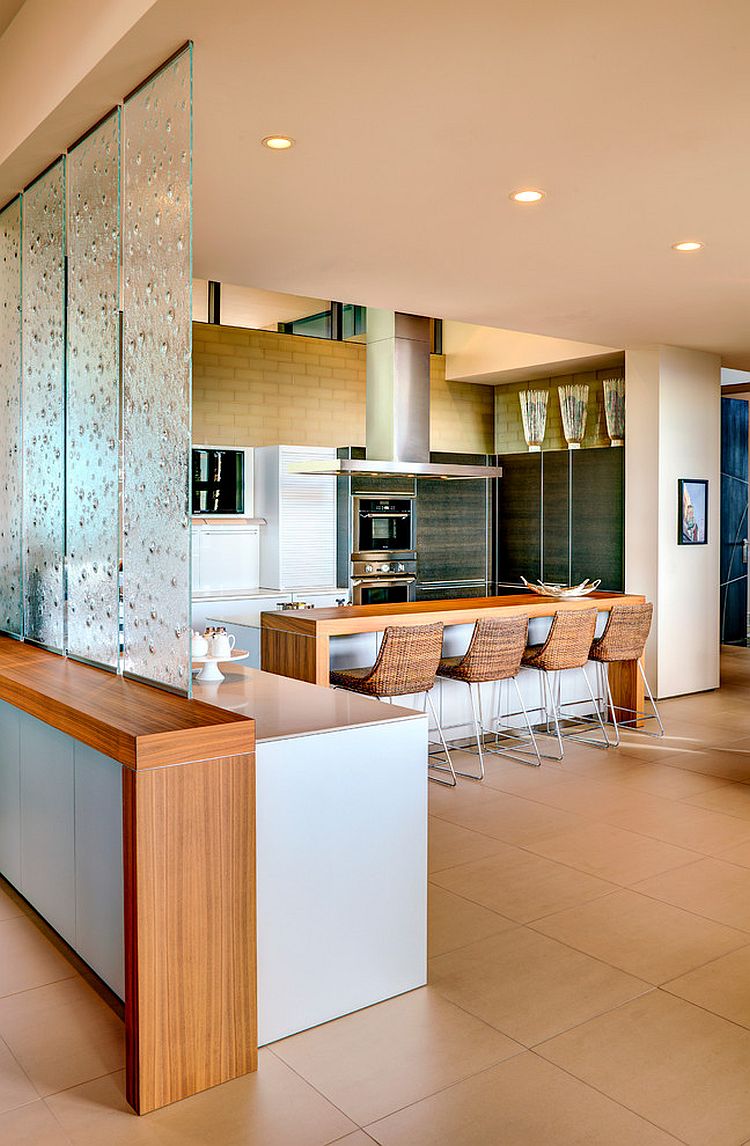 Nestled at the peak of a mountaintop, the design uses the natural rock outcroppings to zone the residence from public to private. A void is formed in plan, as the mountaintop becomes the complementing solid. The multi-level home organically forms into the mountain…