Having lived in a home with spatial limitations for over a decade and a half, the owners of this mountainside residence in Hong Kong wanted a smarter, more efficient and refreshing modern interior fit for their urban lifestyle. House in Silverstrand was reimagined and revamped by Millimeter Interior Design as they went about creating an entirely new floor plan that relied on a neutral color scheme, smart arrangement of spaces and resourceful design solutions. The sparkling new interior exudes an air of minimalism and sophistication with white being the predominant color of choice.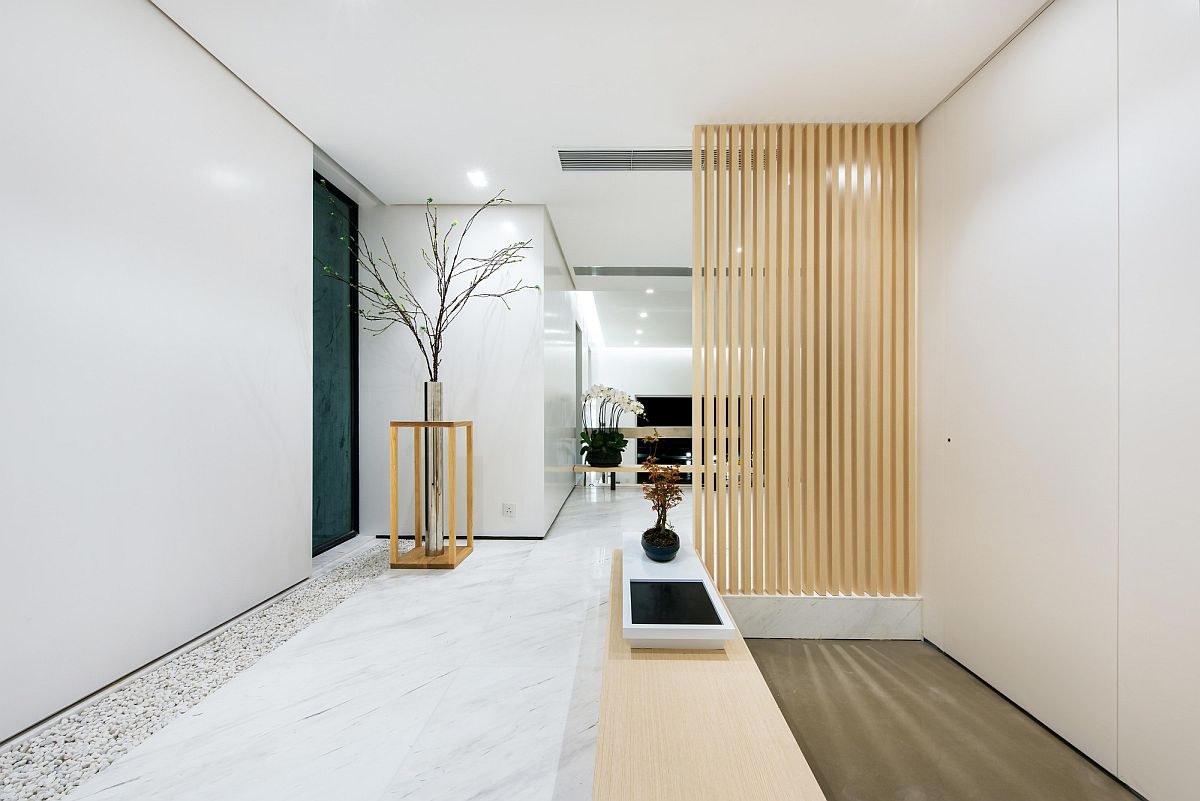 It is the lower level that holds the stylish entry, open living area and a small kitchen along with other utility rooms. The top floor contains the master bedroom, a spacious walk-in closet, two kids' bedrooms and a nifty sitting area. A gorgeous and minimal floating staircase connects the lower level with the upper floor. Replacing the old staircase with the new design not only enhanced the visual appeal of the home, but also saved space by 20 percent, giving the architects more room to work with. Replacing the old, larger kitchen with an ergonomic, cutting-edge kitchen that is much smaller also freed up space for the living room.
RELATED: Sunset House: Exhilarating Ocean Views Laced with Luxurious Minimalism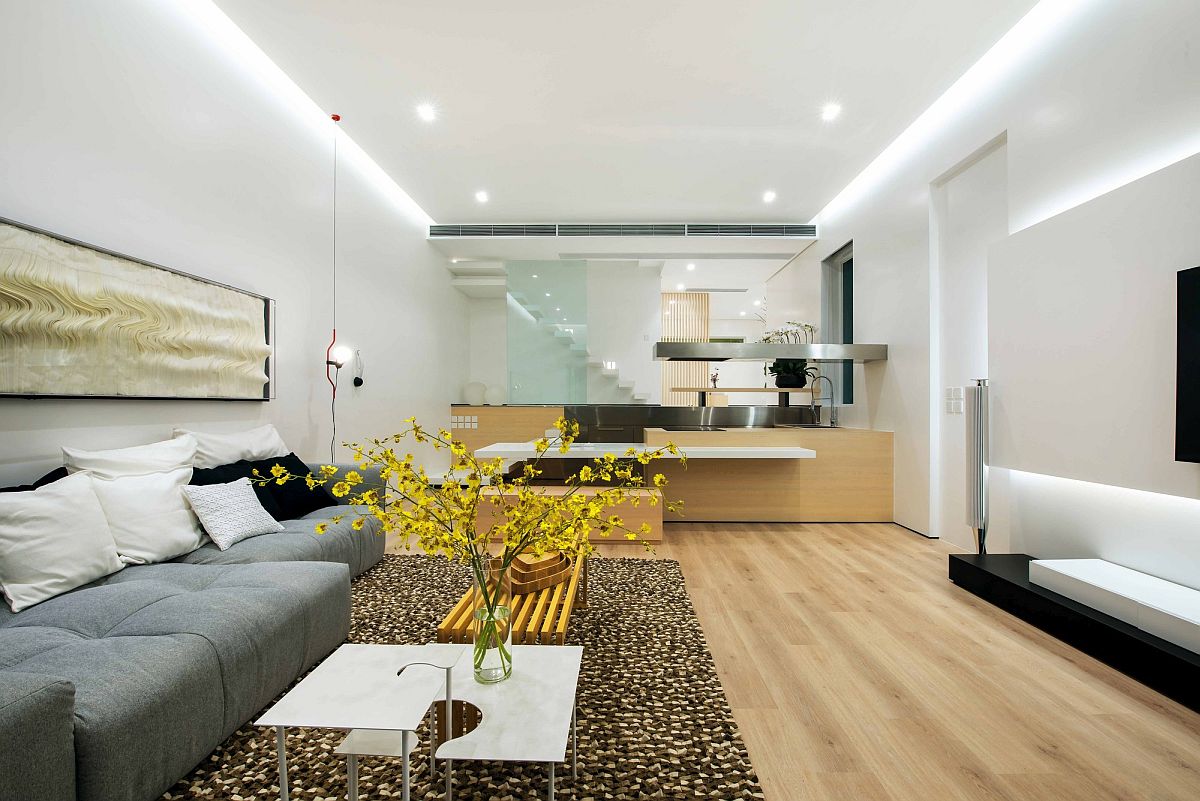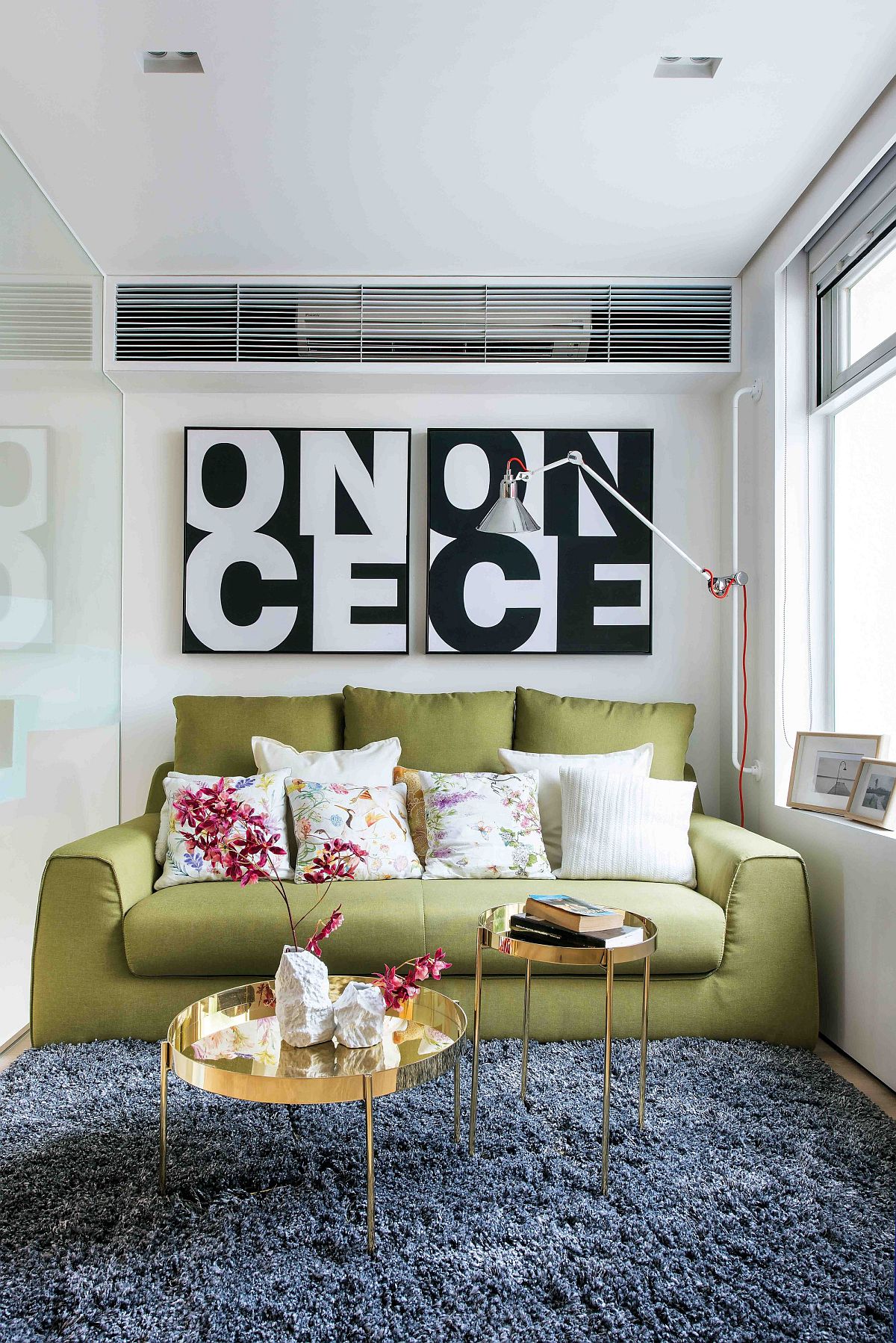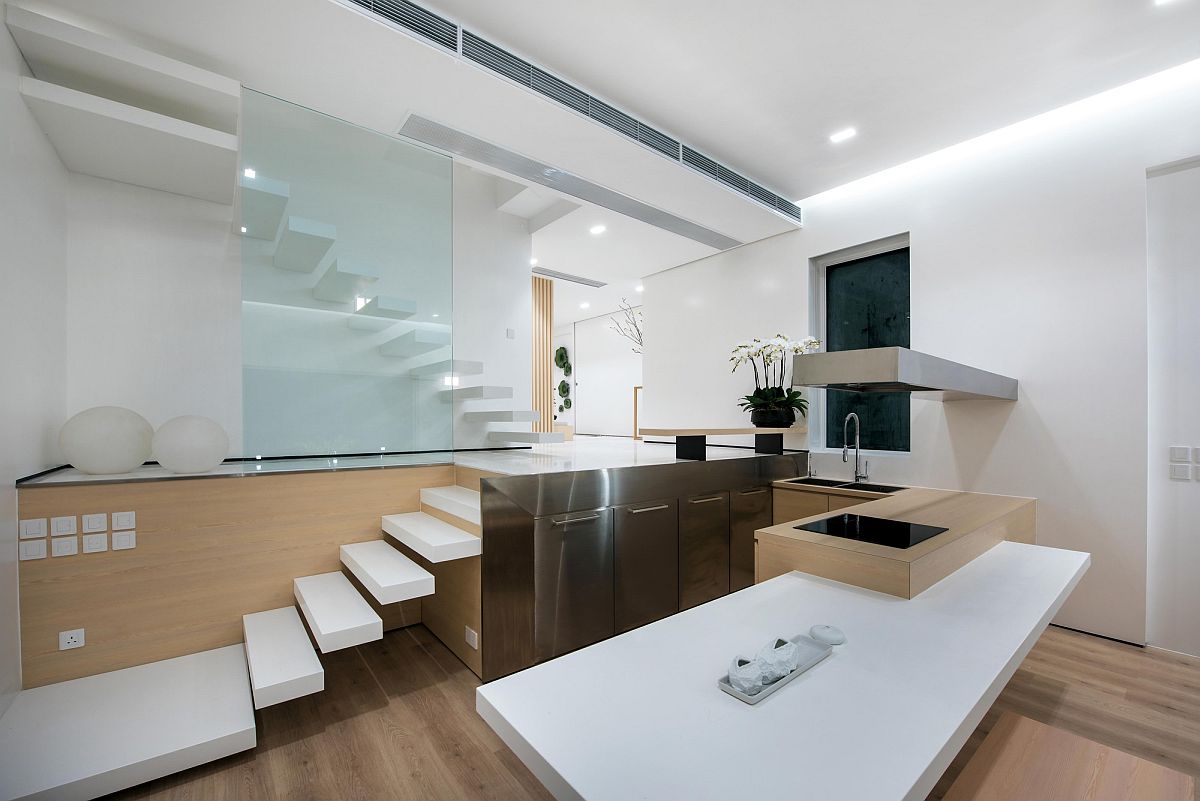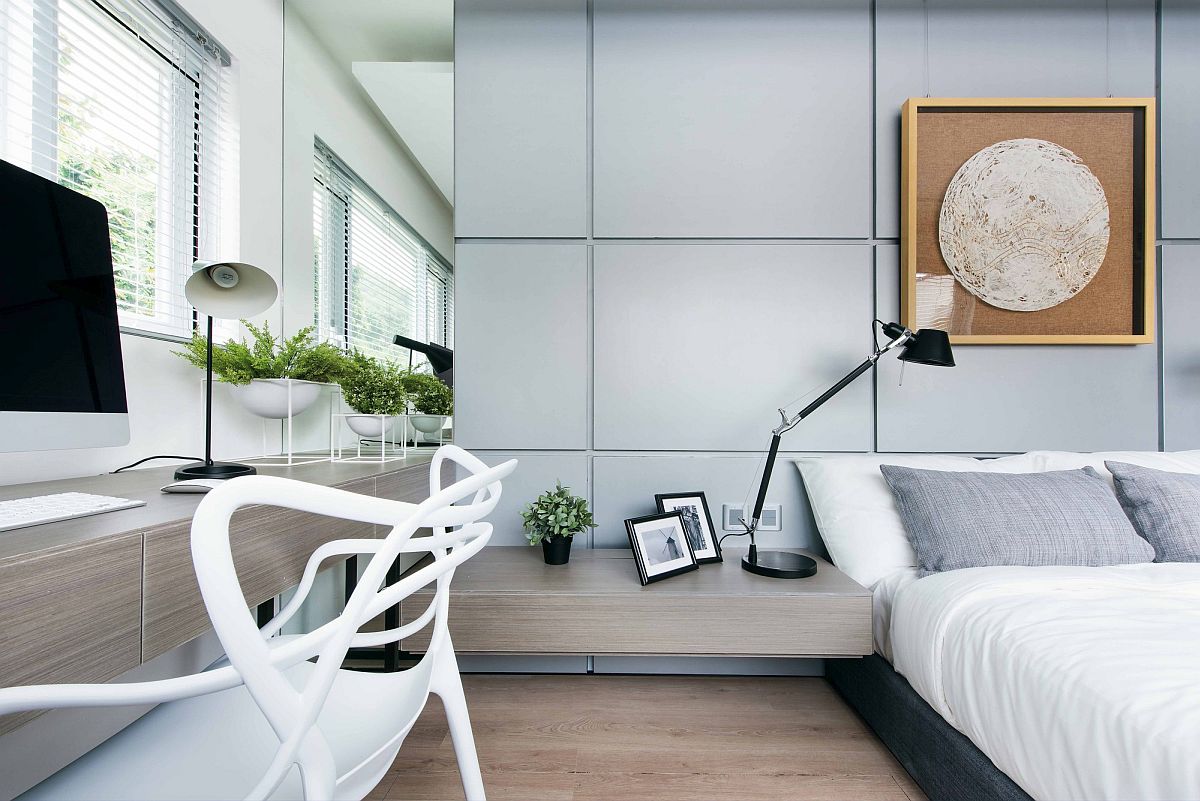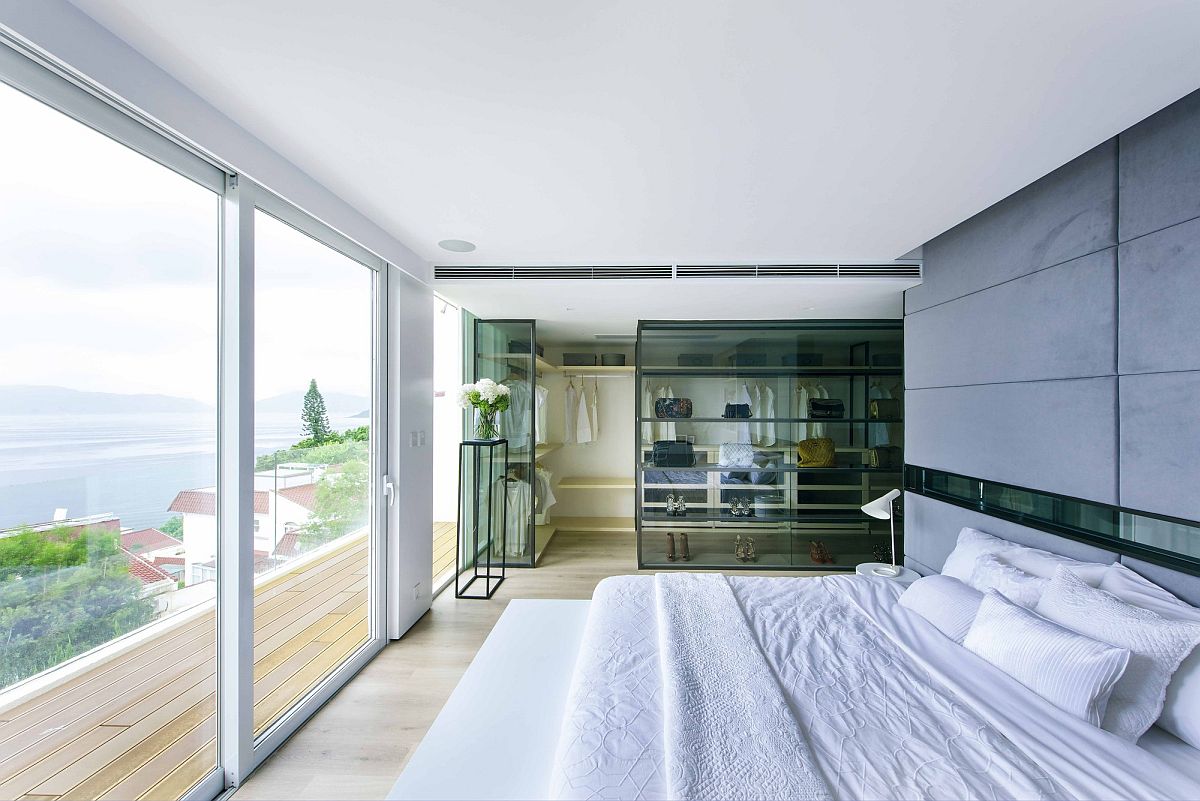 The revamped floor plan coupled with restrained use of color, ample natural light and space-savvy décor solutions completely transformed this awkward home in Hong Kong into something truly stunning. Add to this the tranquil ocean views from the master bedroom and you have a dream urban home indeed!
RELATED: Captivating Ocean Views And An Open Interior Shape Posh Cape Town Residence