Designed originally in the 1960's by one of the disciples of Marcel Breuer, Georgica Close in East Hampton is a home that has plenty of nostalgic and sentimental value to its owners. Post the storm surge created by Hurricane Sandy, much of the original home was extensively damaged and Bates Masi Architects were brought it to create a new residence for the family that borrowed heavily from its previous form and silhouette. The new residence embraces the overall design of the earlier house and you can see a certain midcentury modern flavor to it despite a clear contemporary style. With a stoic steel structure and a roof crafted using Cross Laminated Timber panels, this lovely house reinvents the past in its own special way!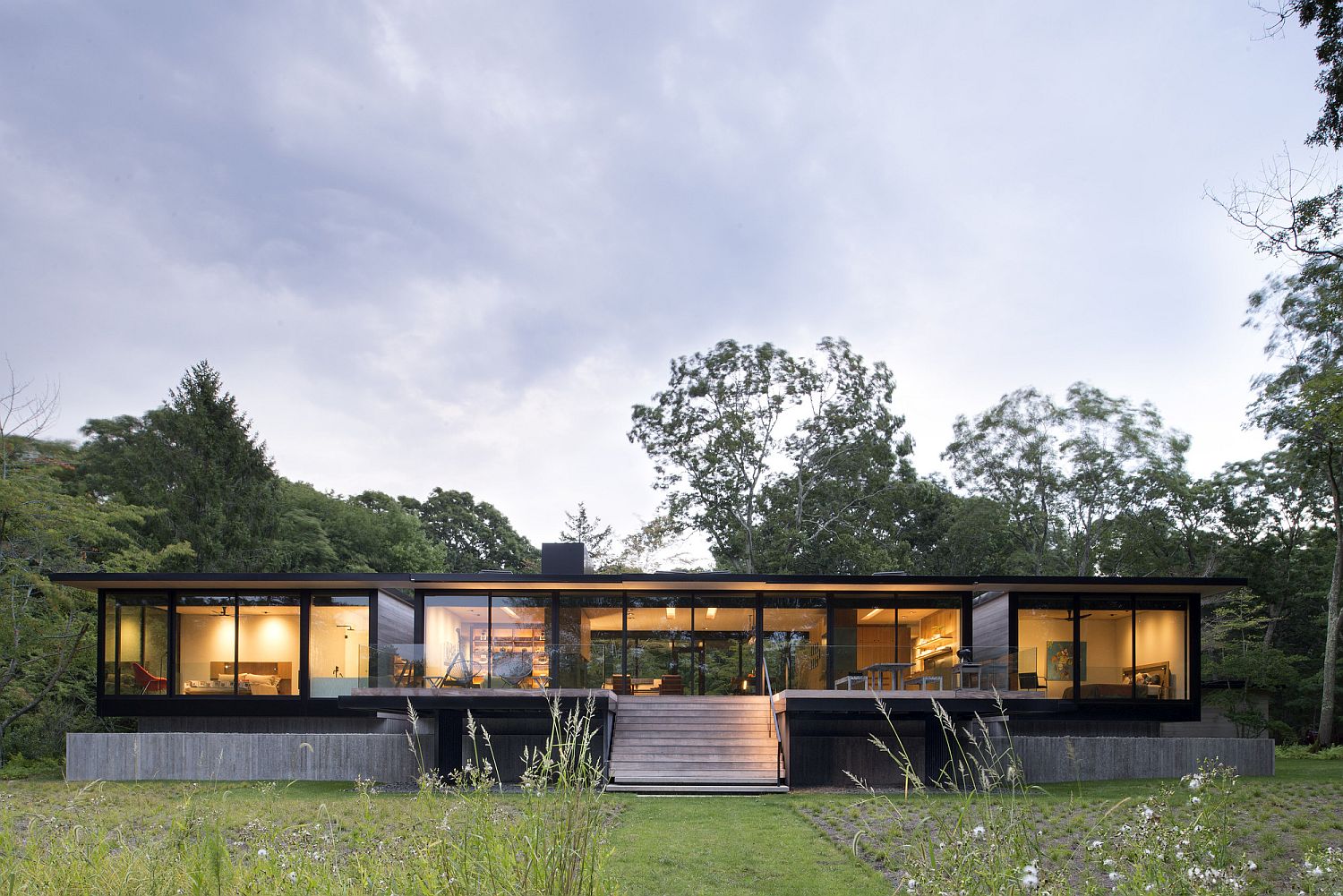 Despite its seemingly refined exterior with clean lines and plenty of modernity, the interior feels much more modern and bamboo plywood surfaces give it a cozy, inviting appeal. Shelves, cabinets and décor custom crafted using bamboo plywood boards give the interior a further sense of uniqueness while different platforms around the house and elevated deck offer plenty of space for homeowners to spend outdoors. A burnished bronze fireplace in the living area also serves the dining space even as contemporary décor gives it an understated profile.
RELATED: Washington Park Hilltop Residence Incorporates Fluid Form With Contemporary Charm!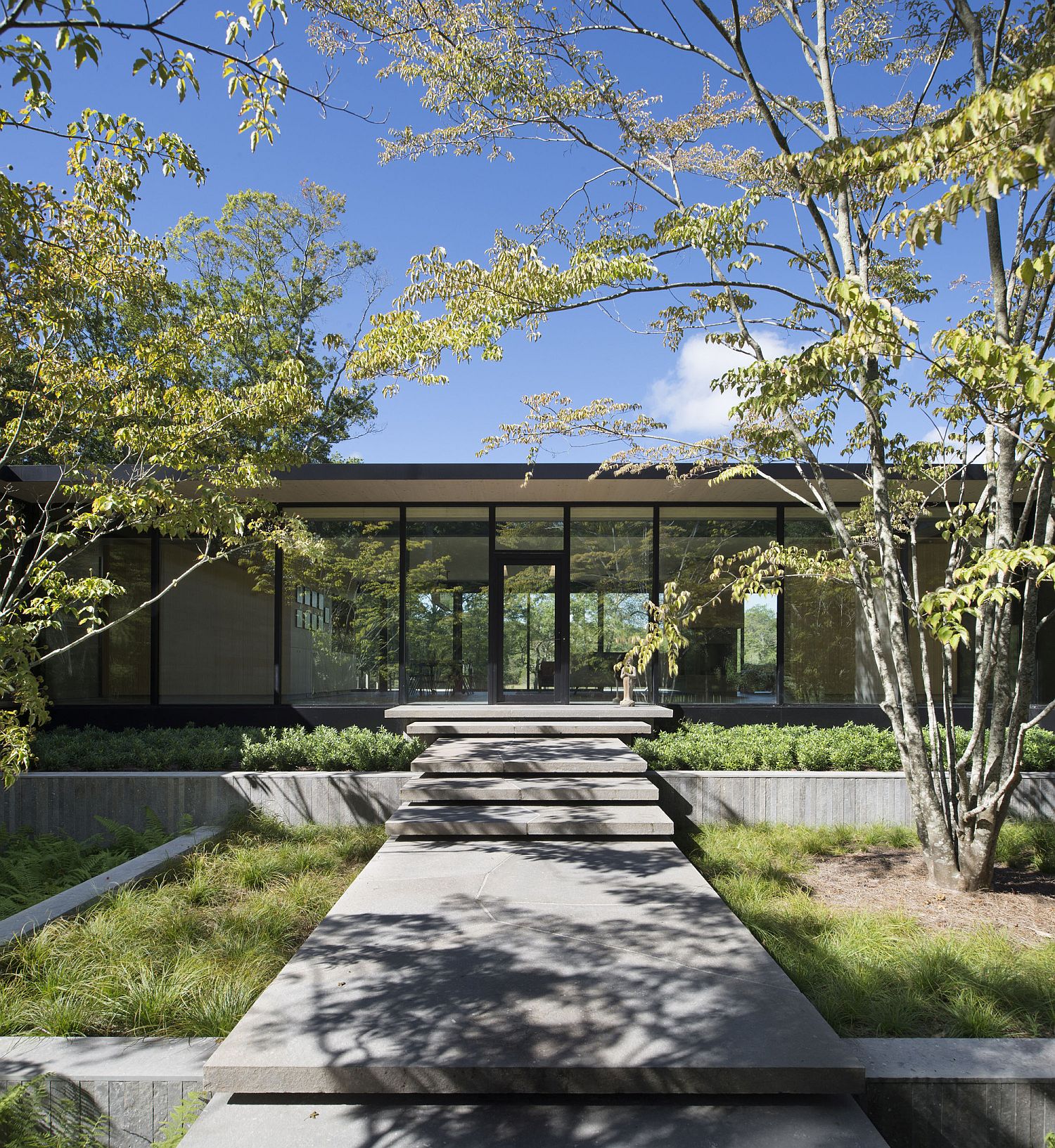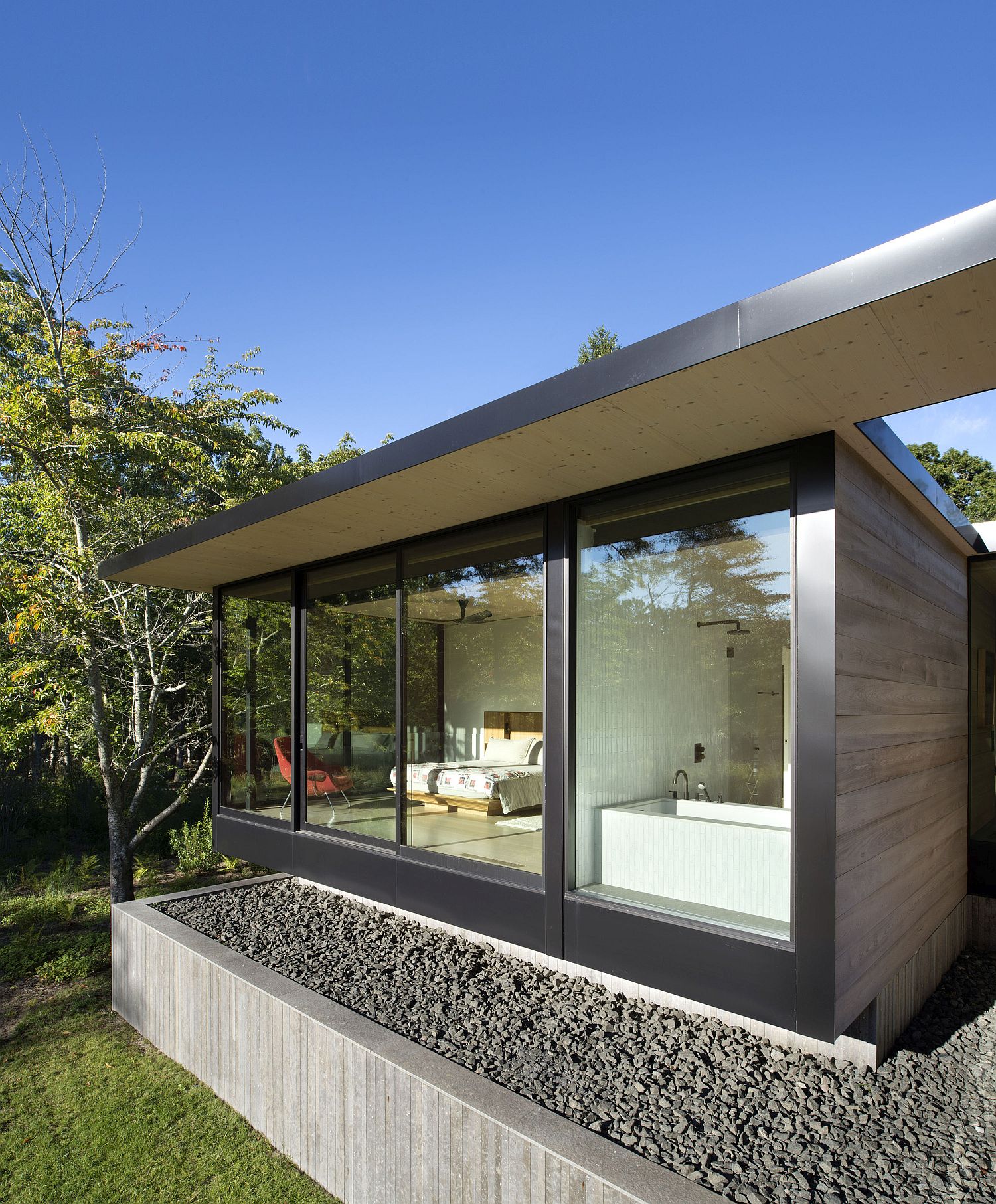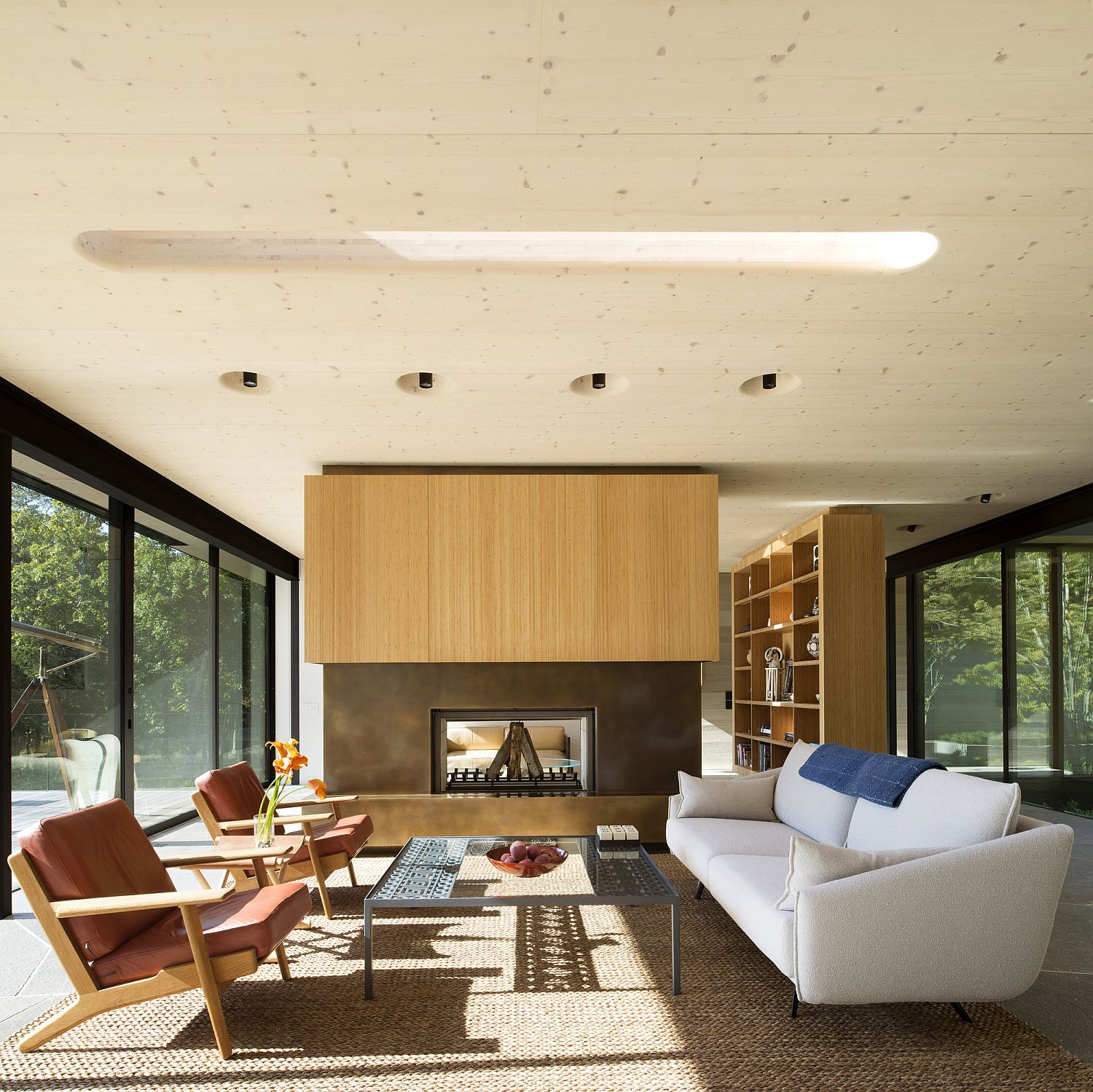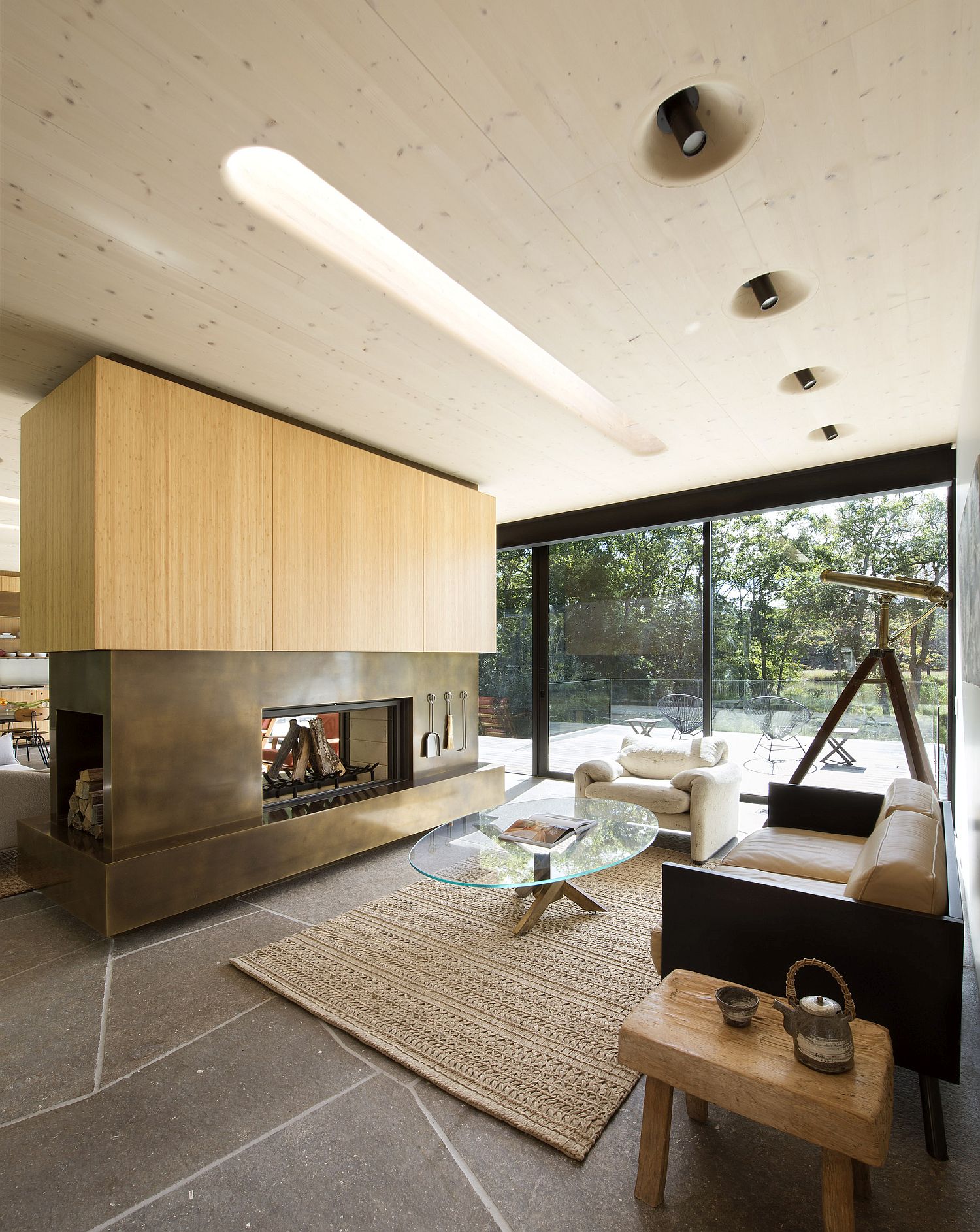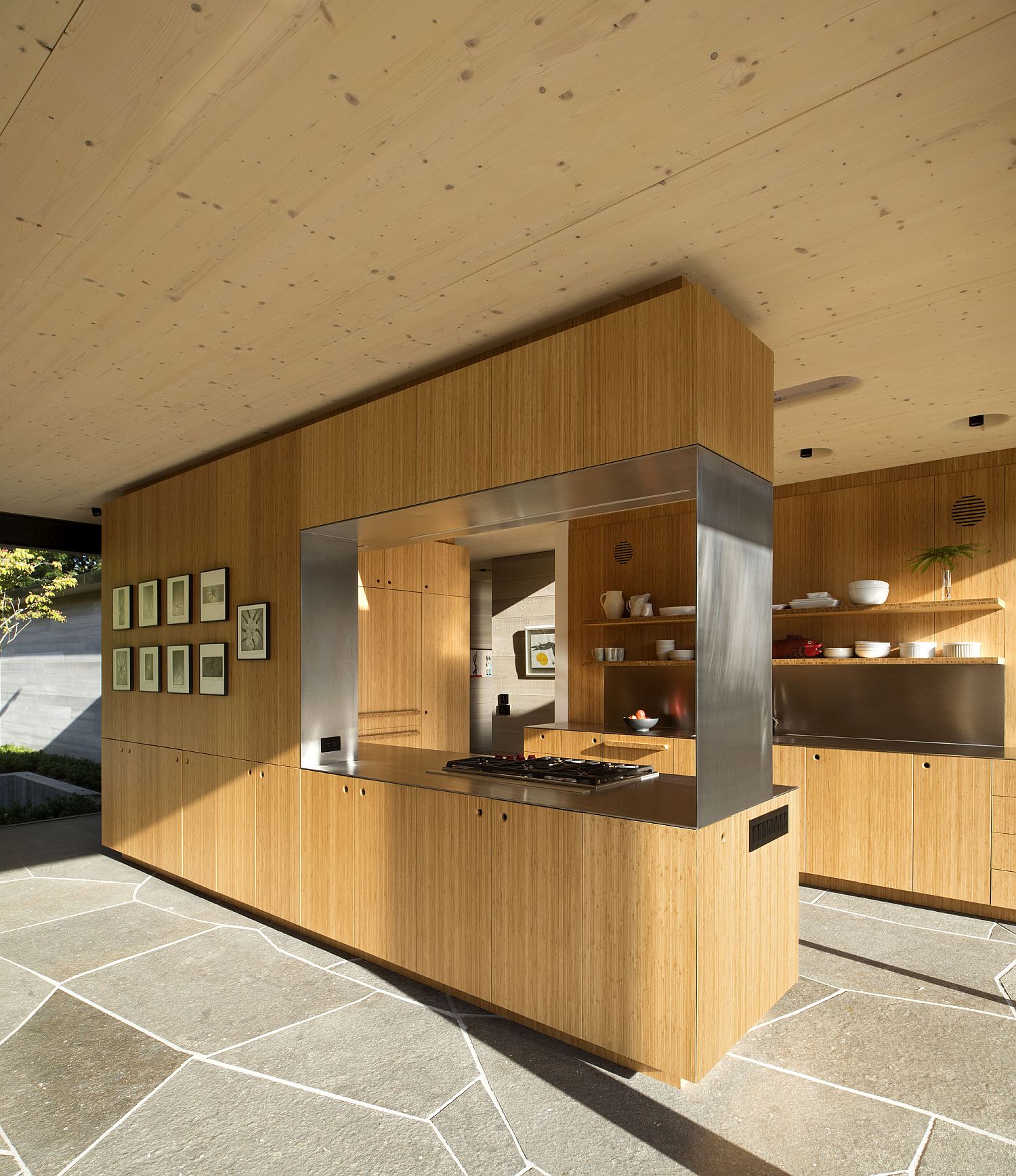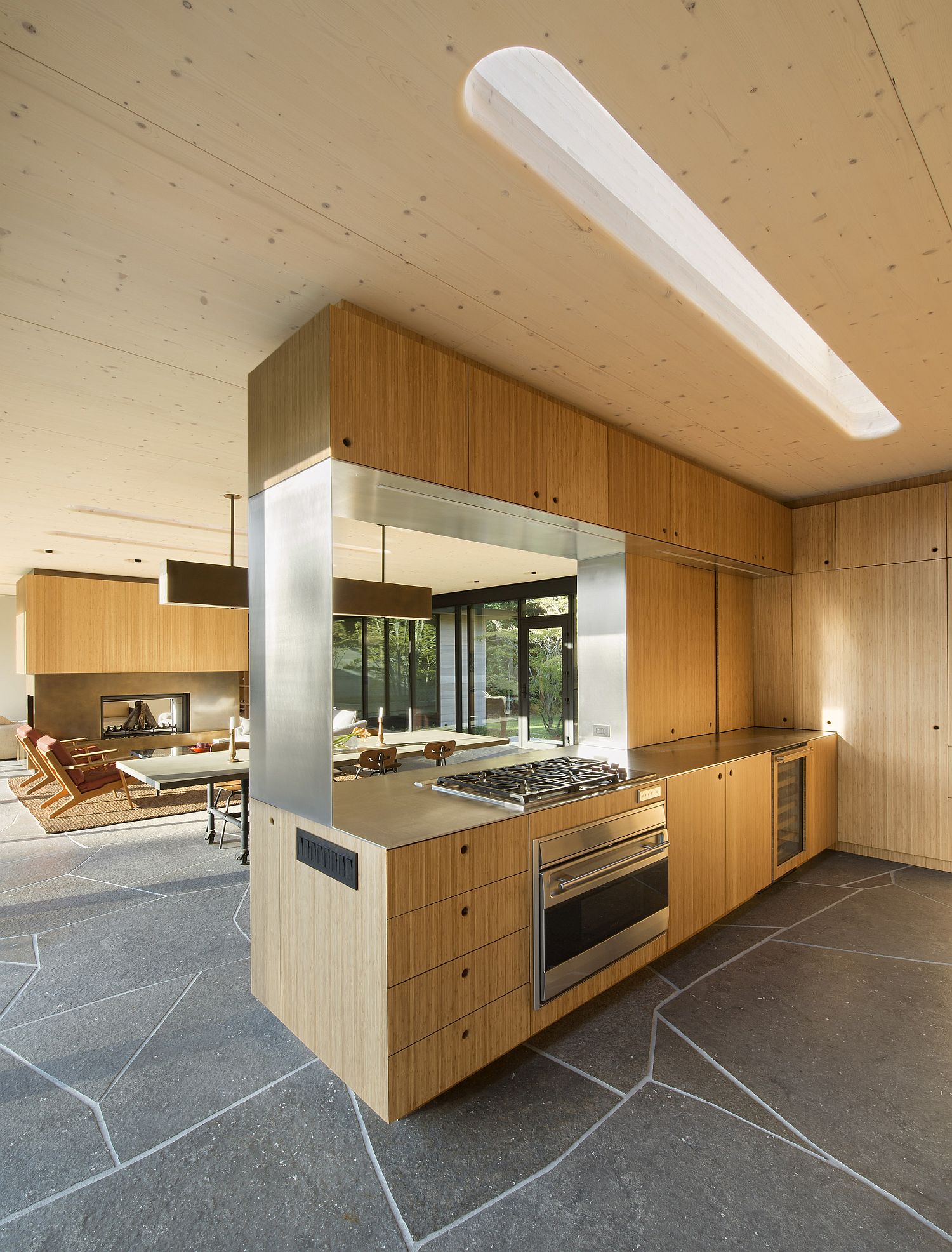 The architecture's recognition of history allows the new home to become a familiar part of the couple's lives, a child of the previous home. Drawing from the client's memories, the new home becomes meaningful to them, restoring and strengthening their sense of place. The interior spaces are arranged on several clear axes, which expand views to the water, and provide perspectives through the architecture to the landscape beyond. These gestures ground the home in the landscape…
RELATED: Inspired by the Forest: Modern Chalet in Poltava Unveils Refined Serenity