There are times when you need to find that ideal balance between modernity and vernacular design and occasions when you can overload on the former while ignoring the latter. The owners of Casa Milán were keen on incorporating the unique identity of the city of Xalapa while ensuring that contemporary ergonomics and comfort were never sacrificed. BCA Taller de Diseño achieved this by creating a cool indoor-outdoor interplay that relies on abundance of natural light and a neutral color scheme. Custom wooden décor placed throughout the house adds to its unique appeal.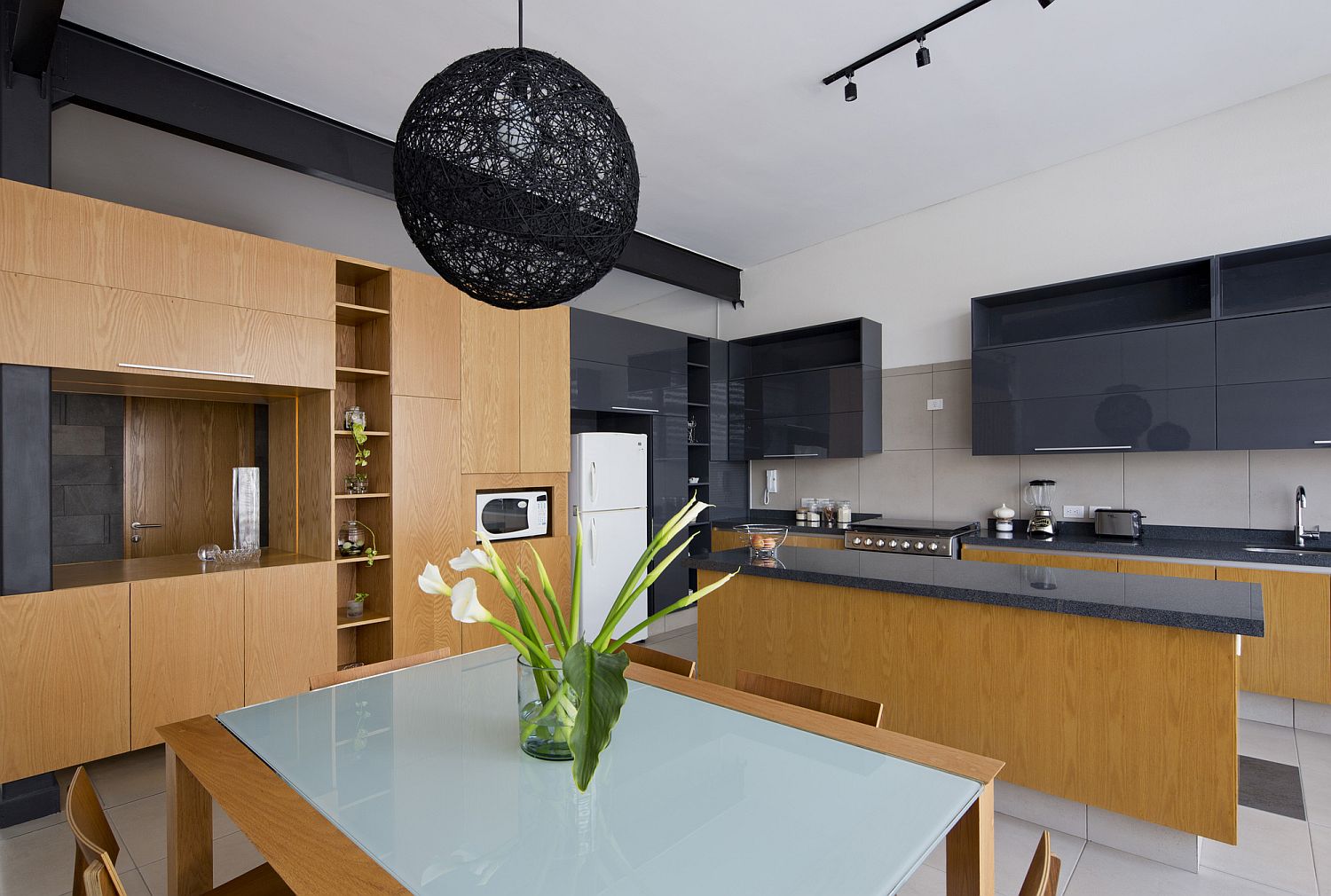 A collection of different materials gives the home plenty of visual and textural contrast with the confluence of stone, wood concrete and glass. Features like the half red clay table and bespoke furniture that also doubles as room divider create an exceptional interior with each room flowing into the next. Removing the walls on the first floor and creating more open, linear space also give the new interior a spacious, cheerful look. With a space-savvy basement level and serene outdoor space, this modern Mexican home surprises you at every turn. [Photography: Marcos Betanzos]
RELATED: Custom Furniture Enlivens a World of White: Refurbished Apartment in Belgrade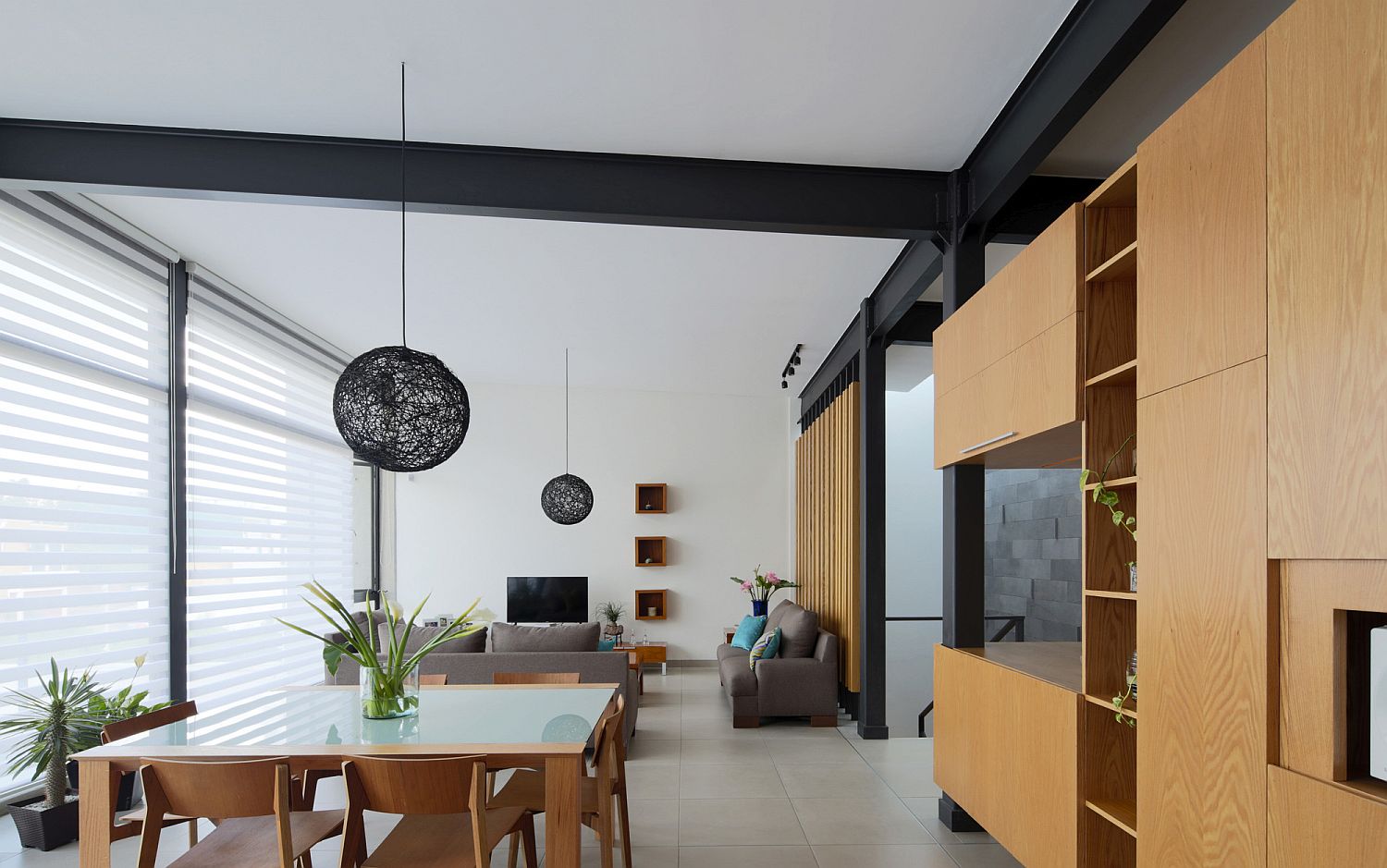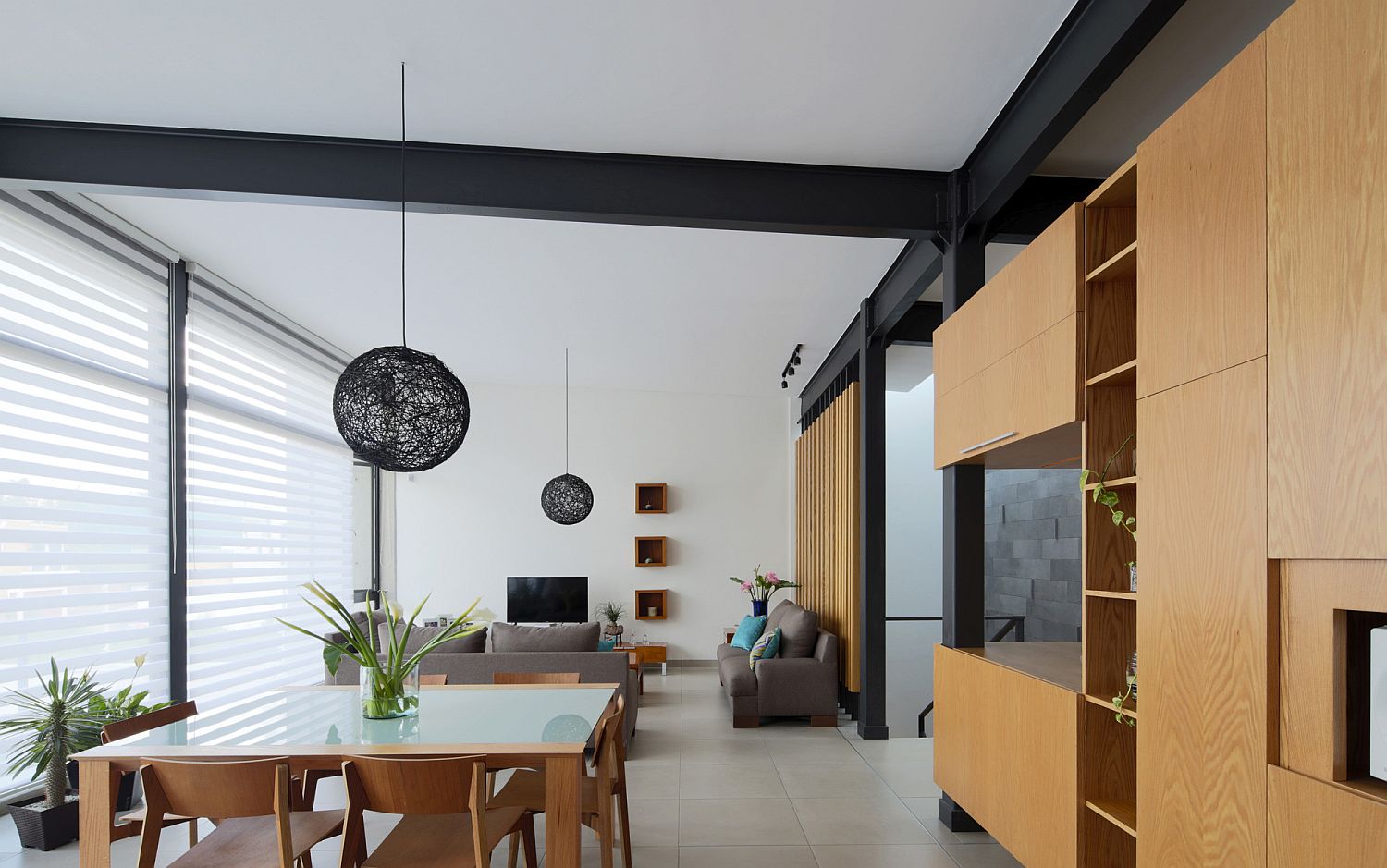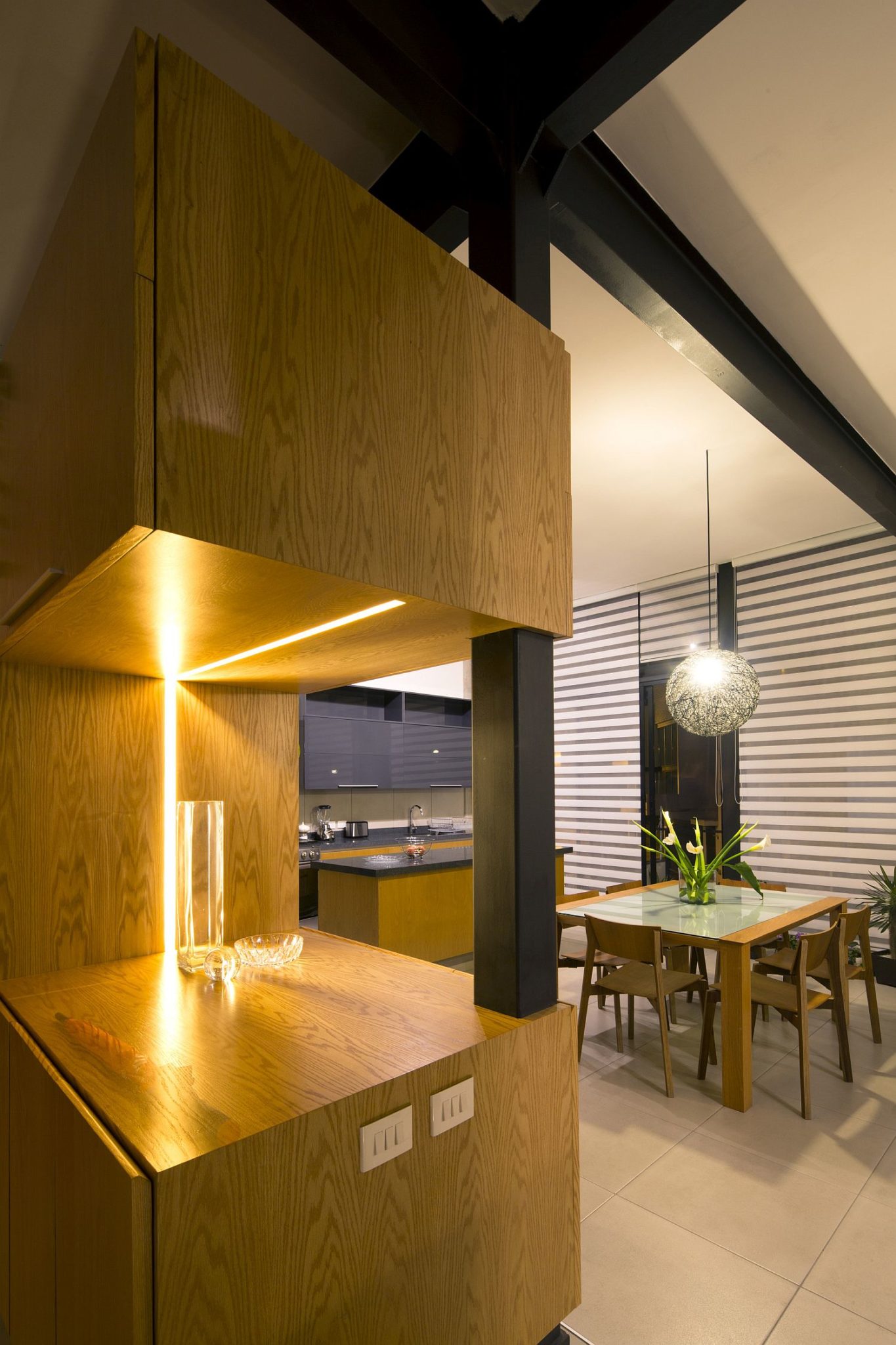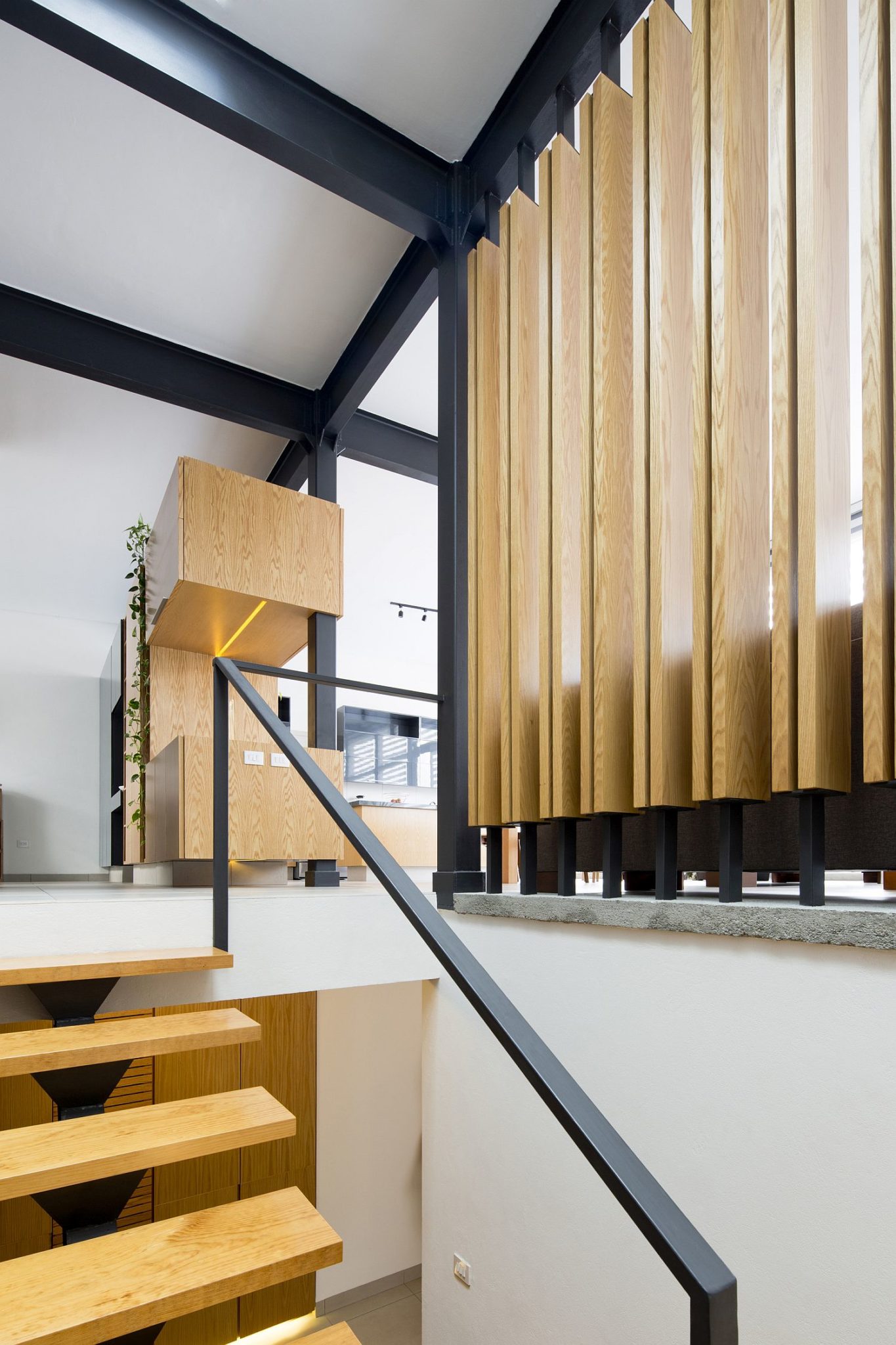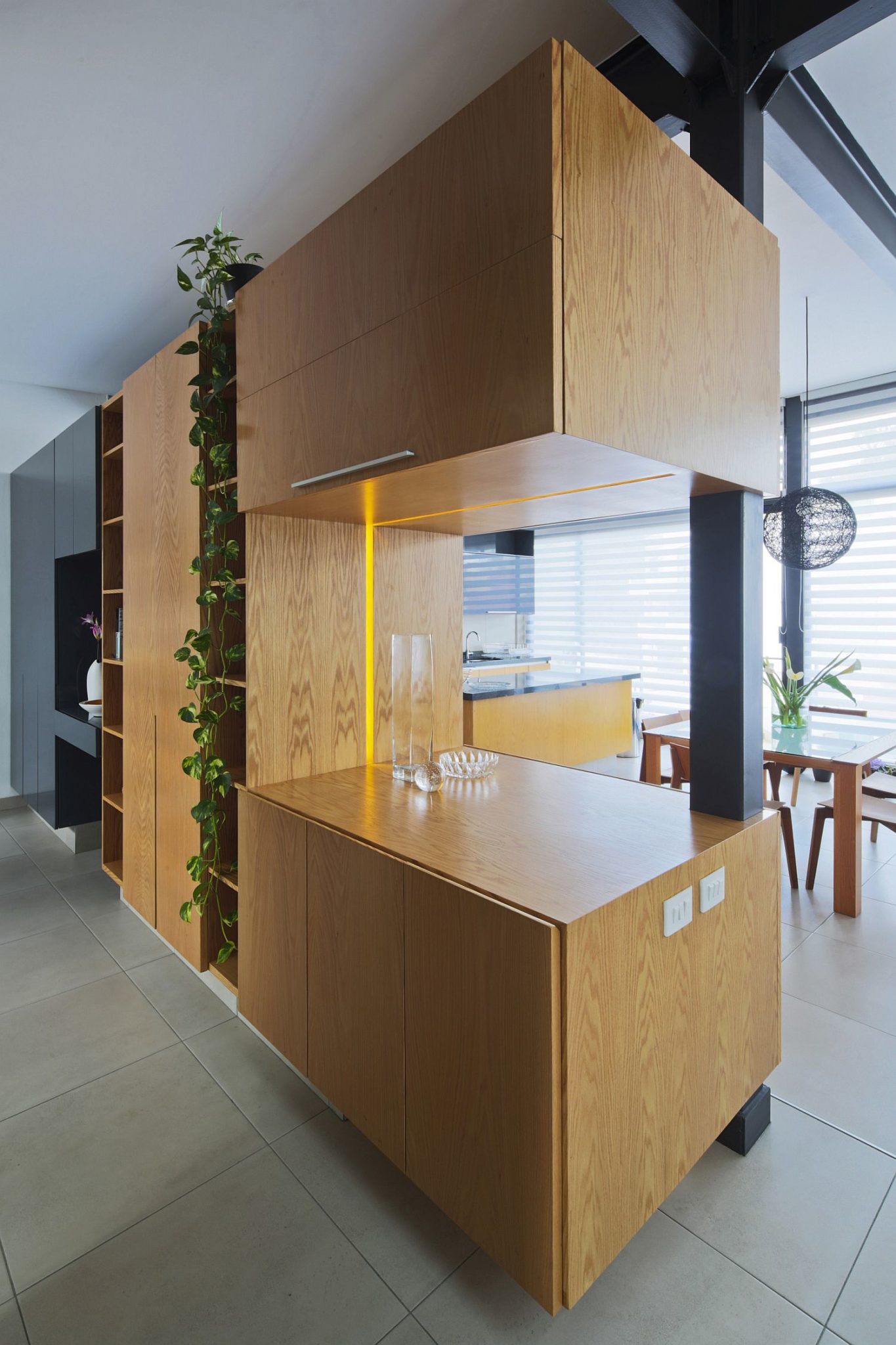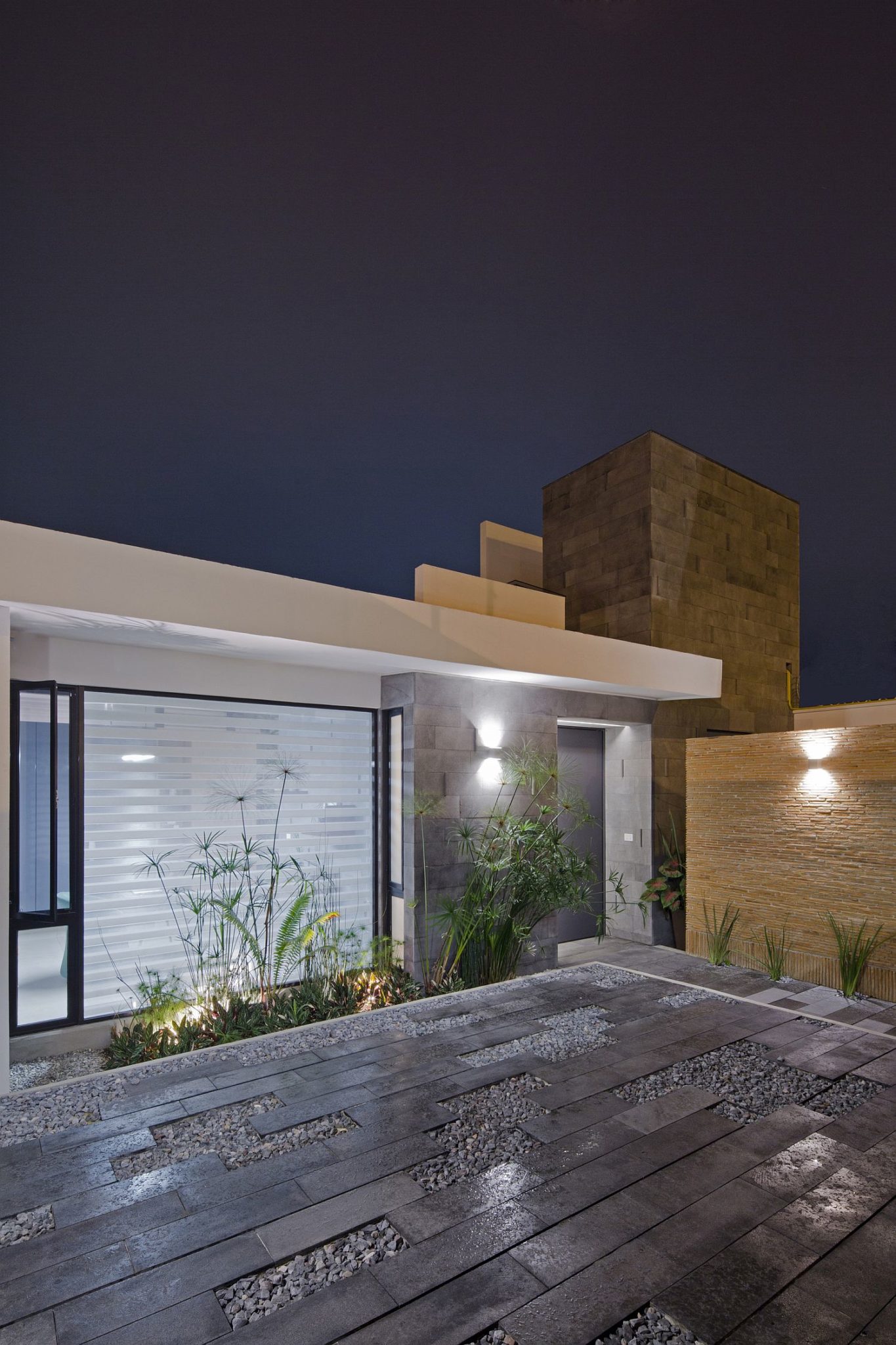 BCA Design Workshop took special care to take advantage of natural light. It caused the light to disperse gently bathe the main textures. The lighting is resolved with simple luminaires, giving greater weight to the effect caused on the surfaces. The lighting design is inspired by the fireflies, haze, and crafts of Xalapa to give the interior an emotional charge.
RELATED: Casa HS: Prolific contemporary home sits proudly inside a Brazilian Golf Course