Bringing together the past and the present in a wonderful alchemy of styles and eras seems to be the favored path in the case of most home renovations in recent times. The idea of adaptive reuse of an existing structure instead of completely dismantling it and starting afresh has caught on both because of its economic and aesthetic sense. Located in the suburb of Kooyong, just a few miles from the heart of Melbourne, this fabulous home epitomizes the approach of blending the modern with the classic.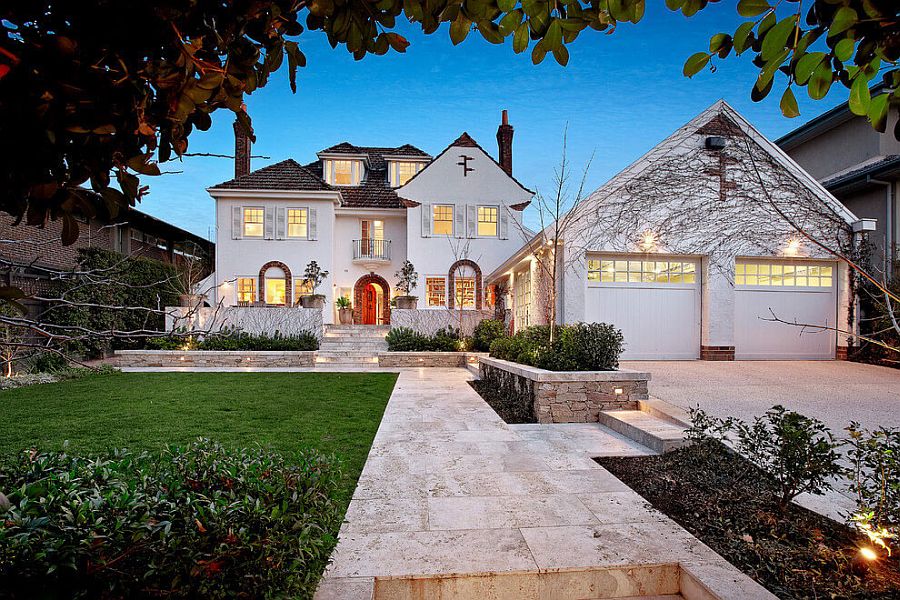 Designed by Schulberg Demkiw Architects, the Kooyong House acquired a new, sparkling interior that flows into the rear family area containing an expansive deck and refreshing pool. Blurring the lines between the exterior and the indoors, this modern makeover gives the home a more cheerful appeal while allowing its denizens to spend more time outdoors. A new kitchen, living area and dining space on the lower level are connected with the pool area using large sliding glass doors, bringing in a flood of natural light. The color scheme is kept largely neutral to let the vast and tasteful art collection of the homeowner shine through in various rooms of the house.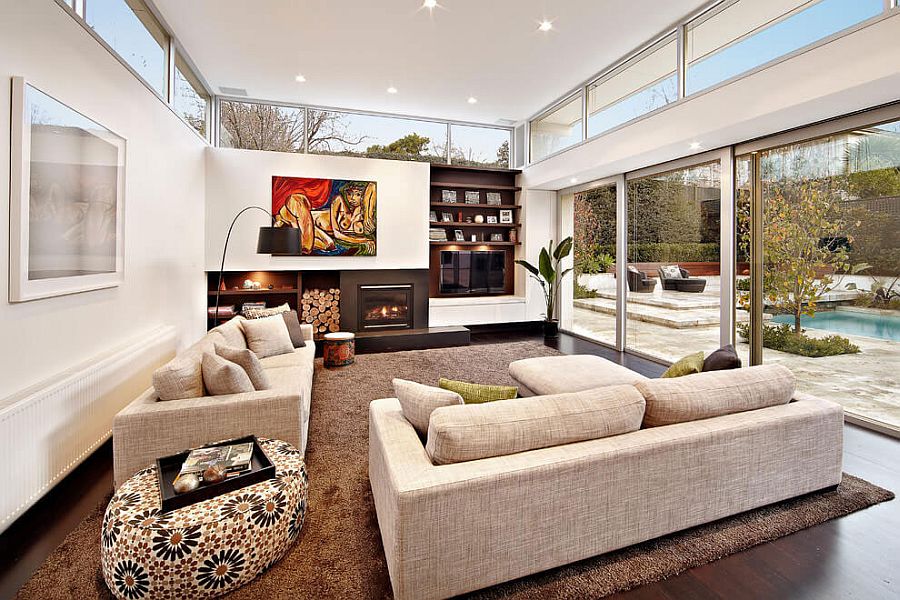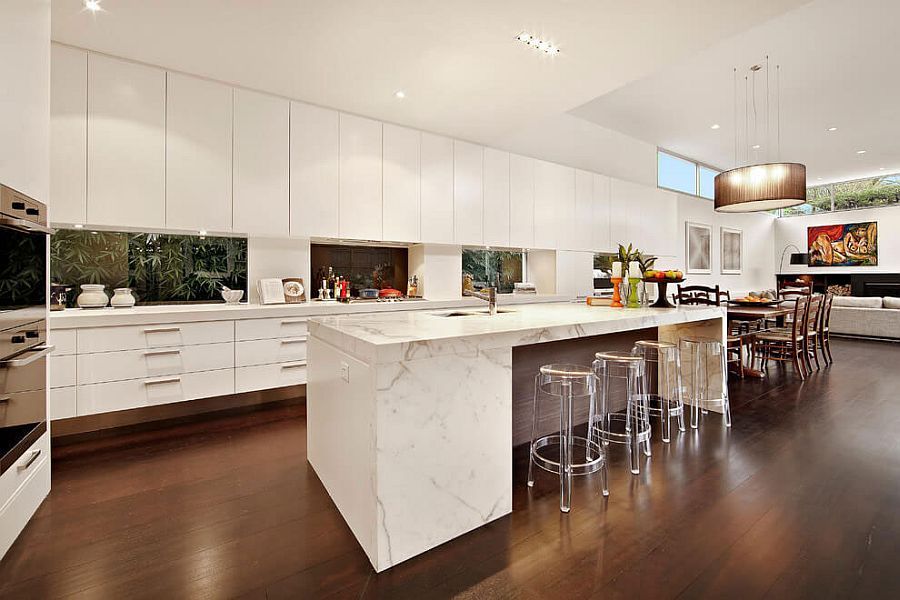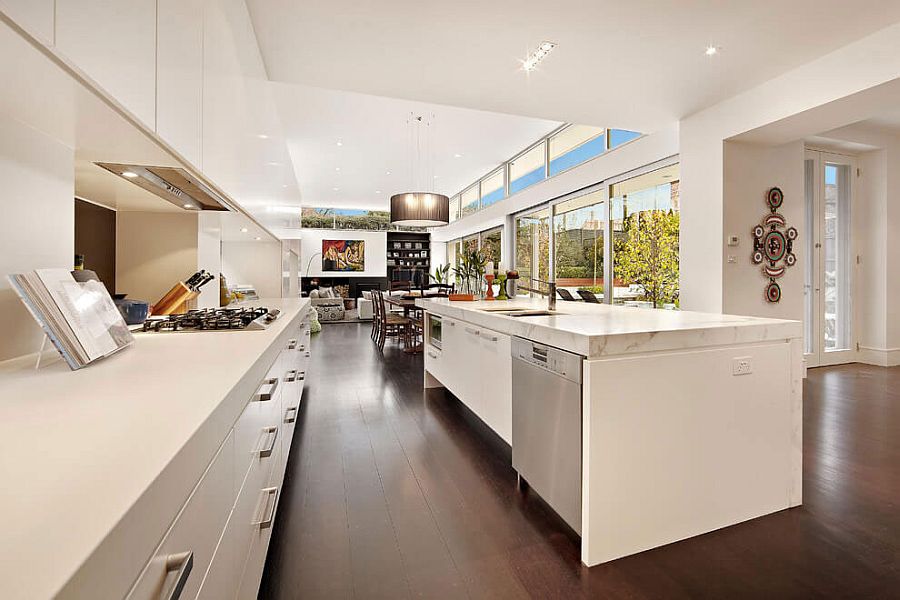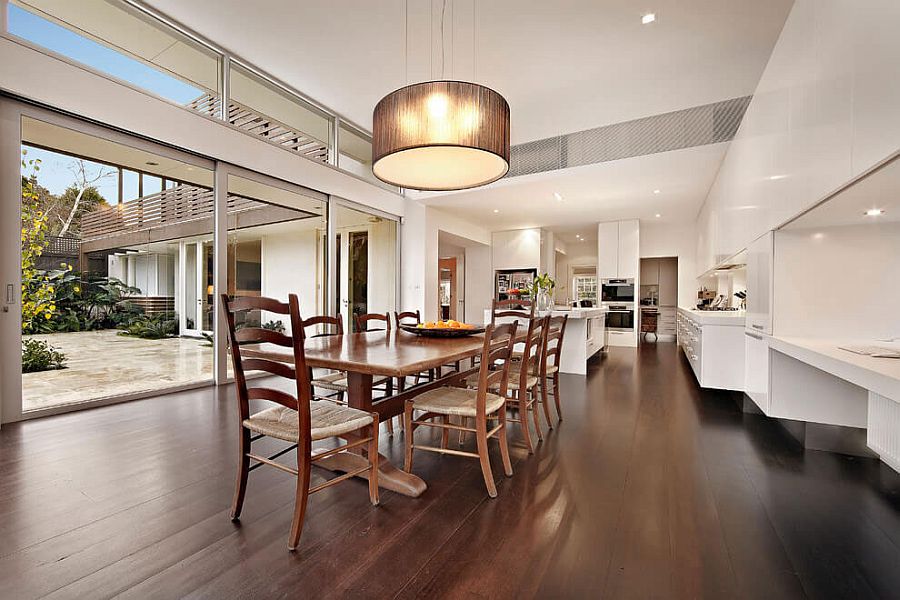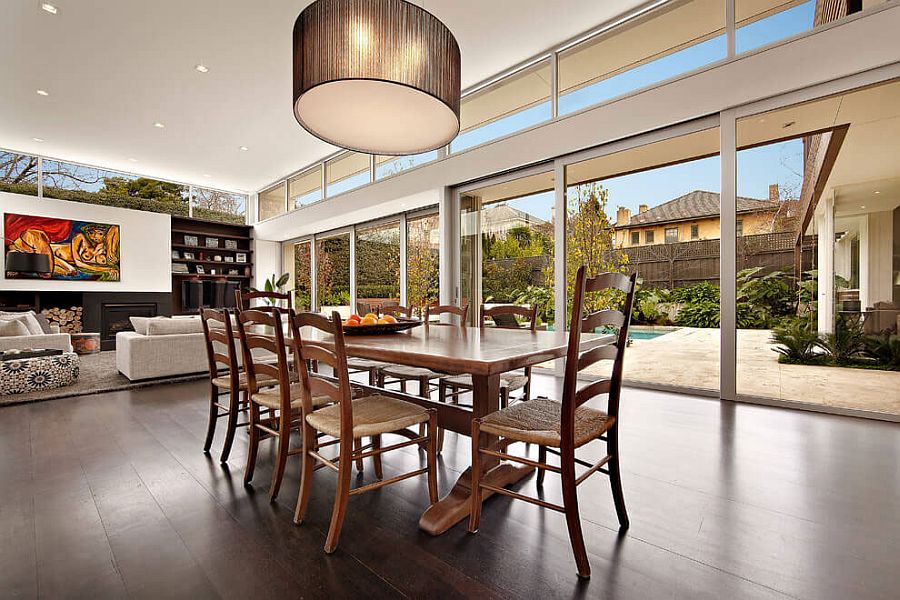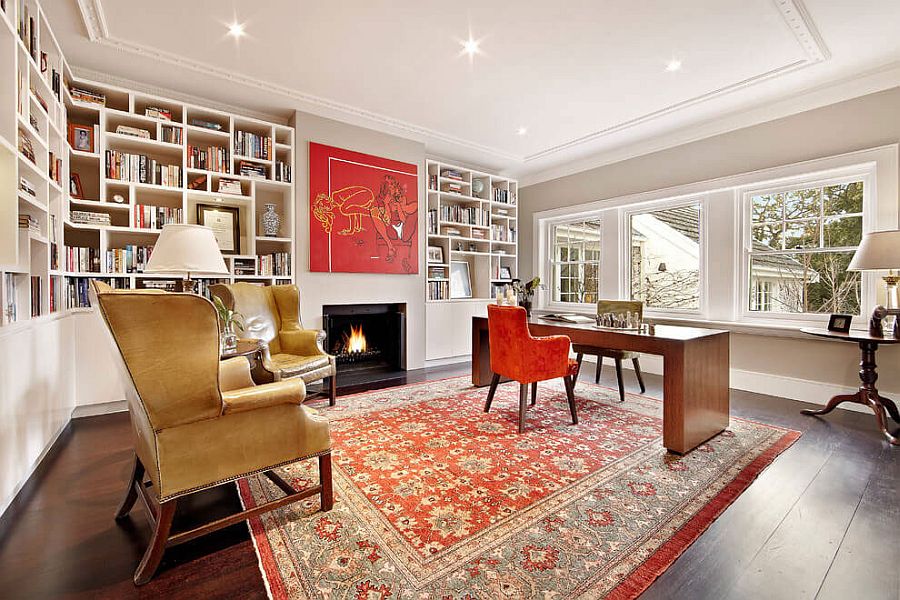 The street façade of the large private residence still retains its original look, and it is only on the inside that one uncovers a more contemporary backdrop. The lovely use of windows, skylights and of course recessed and pendant lighting add to the glitter and warmth of the family house that seems like a relaxing holiday retreat.