A relaxing courtyard, pool and outdoor hangout flanked by two structures that allow you to switch between complete privacy and seamless connectivity with the outdoors – Casa R&D in Brasilia is a perfect example of a modern home crafted to meet the specific needs of its residents. Part of a gated community, the house has a smart entrance with ample parking space, and its street façade showcases a glimpse of its exclusive design that combines metal, glass, wood and concrete. Step inside and one comes across two individual buildings where one is perpendicular to the other, creating a private, sheltered family zone.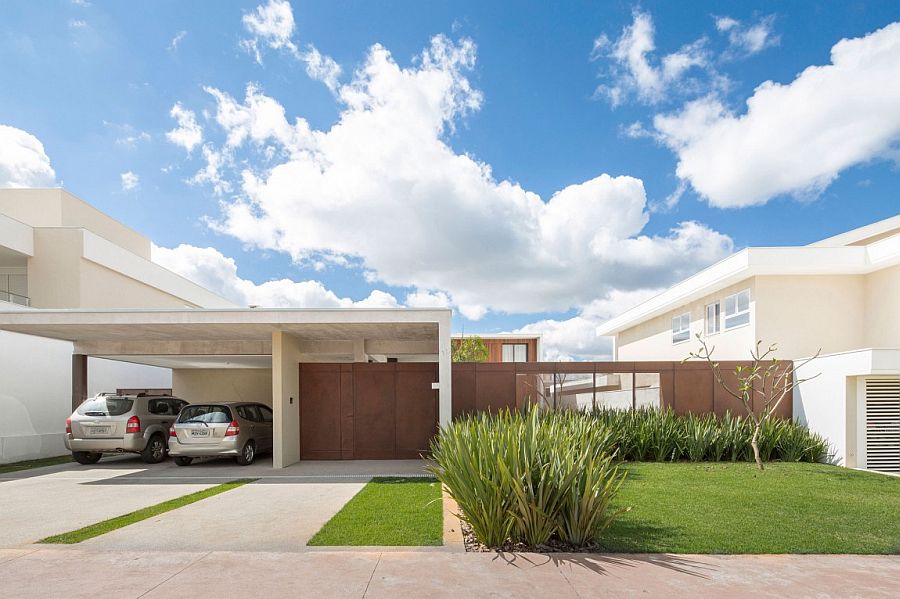 Designed by Esquadra|Yi, the expansive home has a breezy, casual ambiance, with the single-level front building holding the living areas and other service spaces. This open and elegant living space opens up towards the pool deck thanks to large sliding glass doors, creating a flowing interaction between the interior and the courtyard. A large two-level building in the rear houses the bedrooms and other private spaces, with a unique structure of moving wooden panels giving it an inimitable and distinct identity. A neutral color scheme and contemporary décor complete a home that is both innovative and inviting.
A garden-terrace on the top level only ups the style quotient of this Brazilian home that allows for the smart interaction of spaces while ensuring that the homeowners can turn to clever partitions that delineate specific areas when needed. [Photography: Joana França]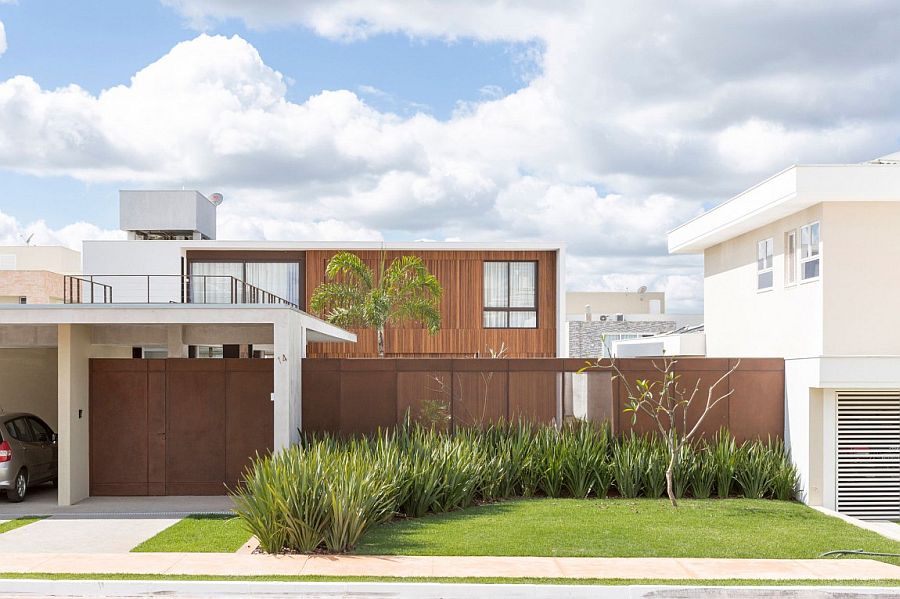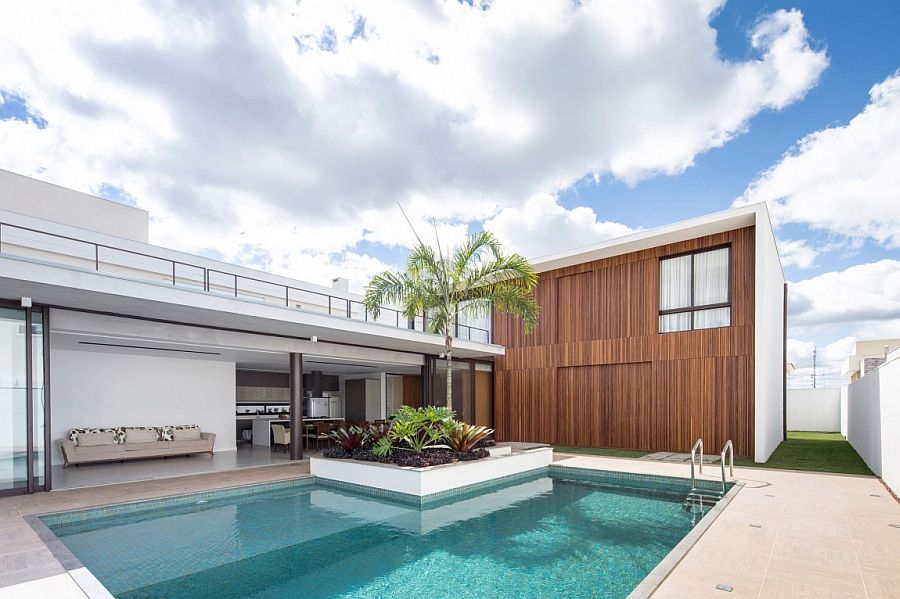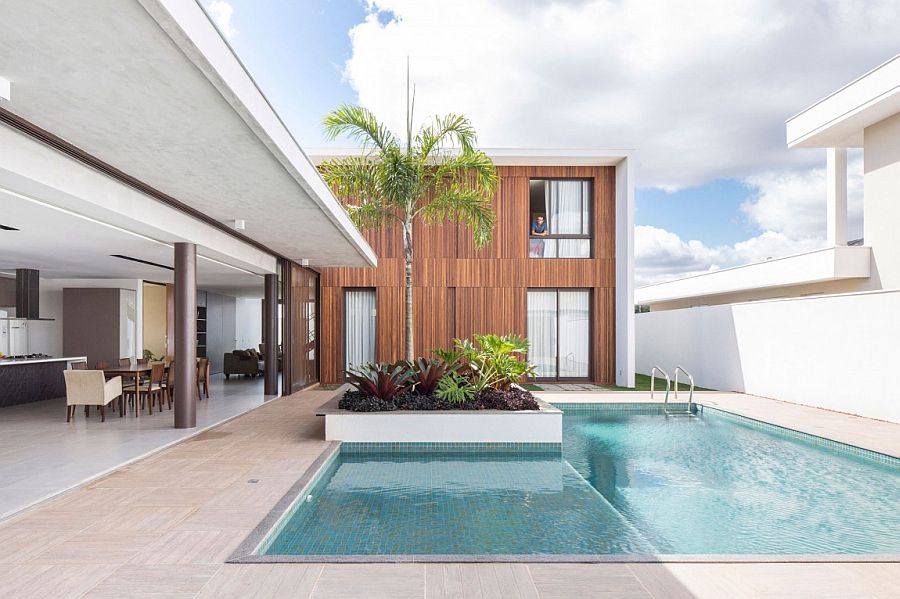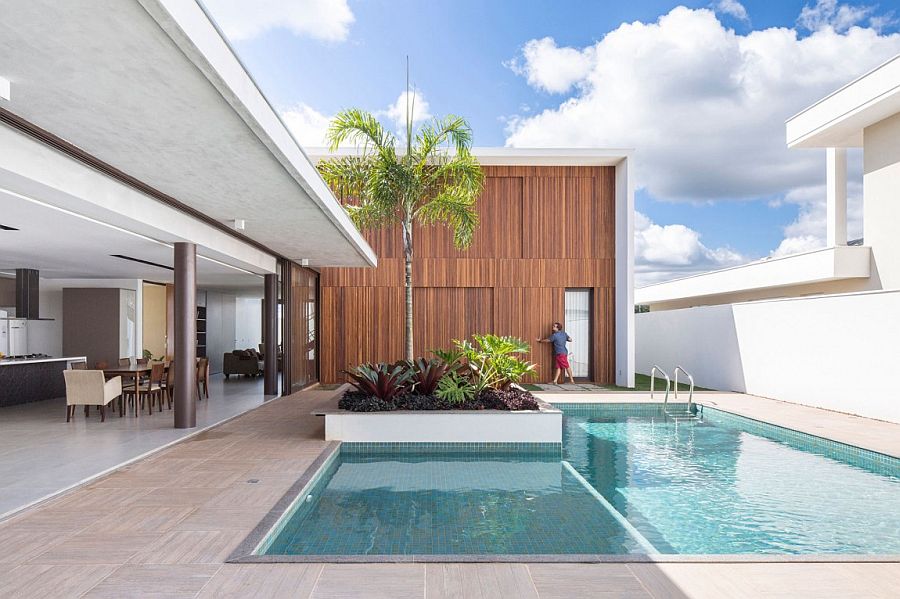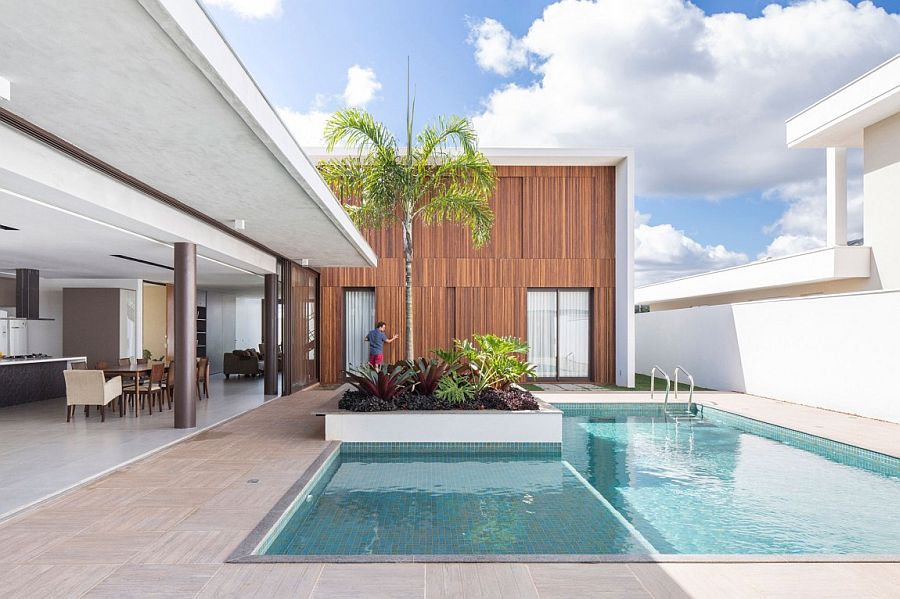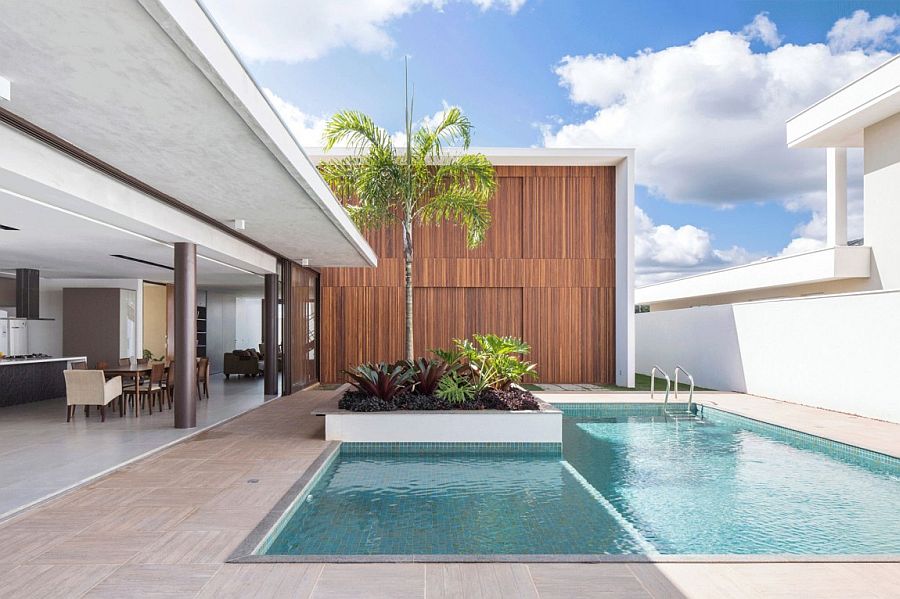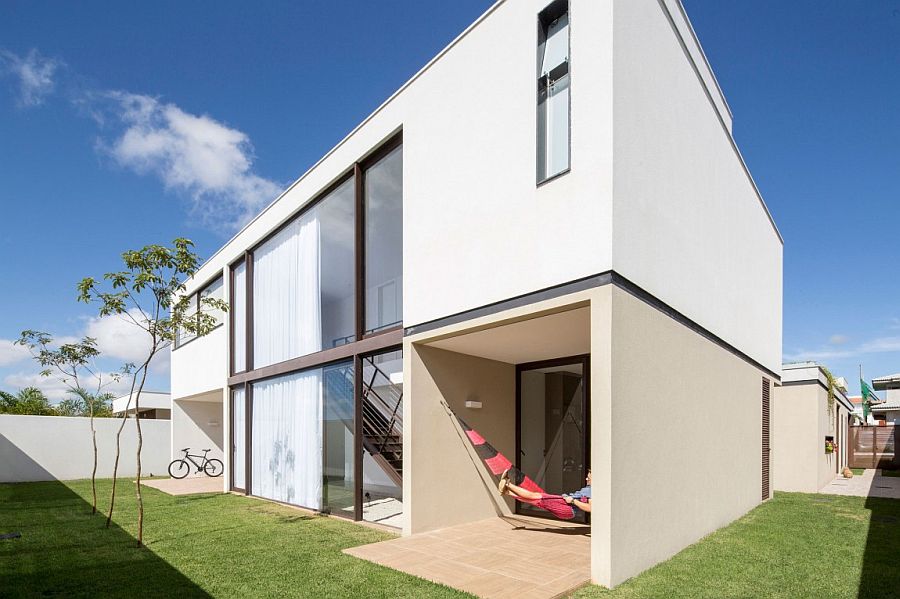 The large glass panels in aluminum frames, which close the internal areas, ensure the desired fluidity of space. When the panels are open, the social area becomes a veranda, turning the living room, dining room, and kitchen into a so-called "gourmet space."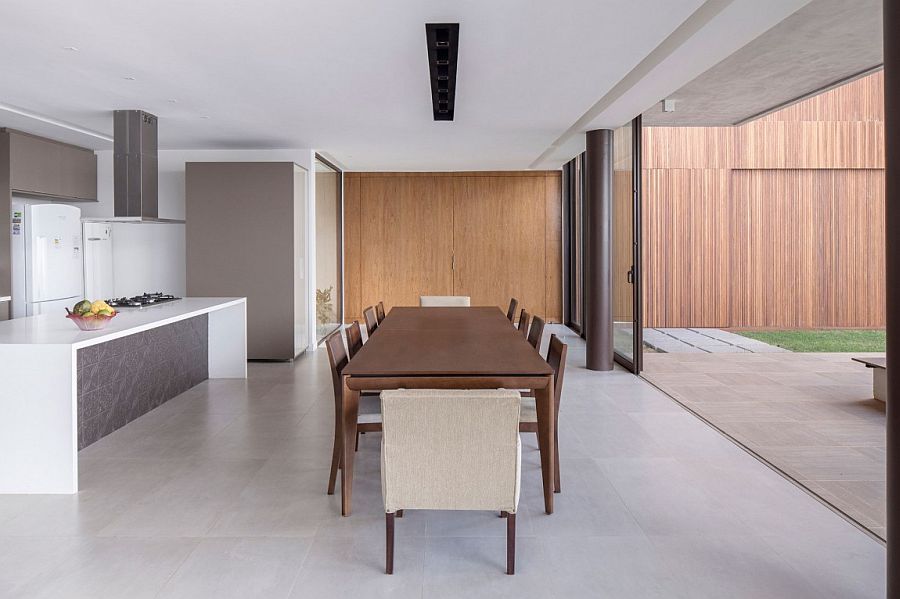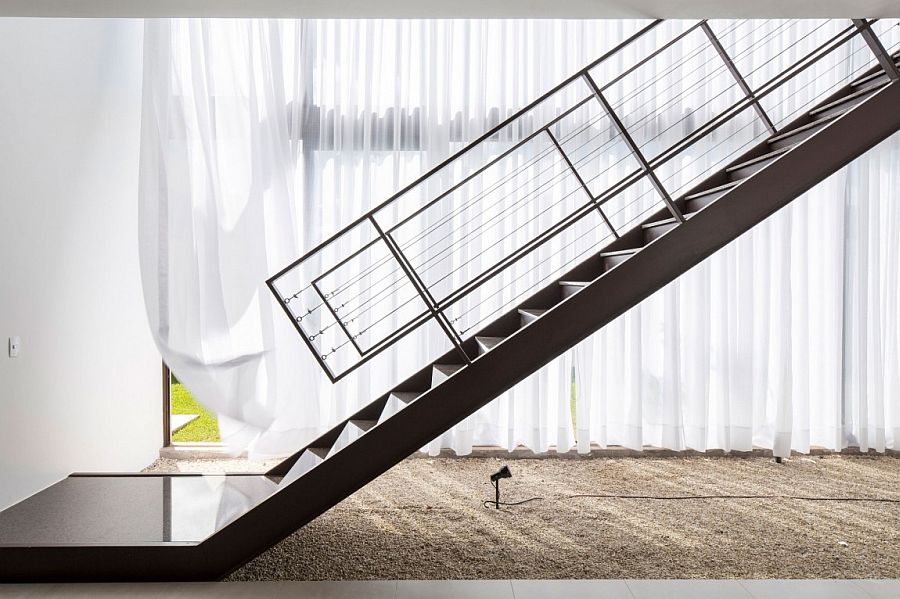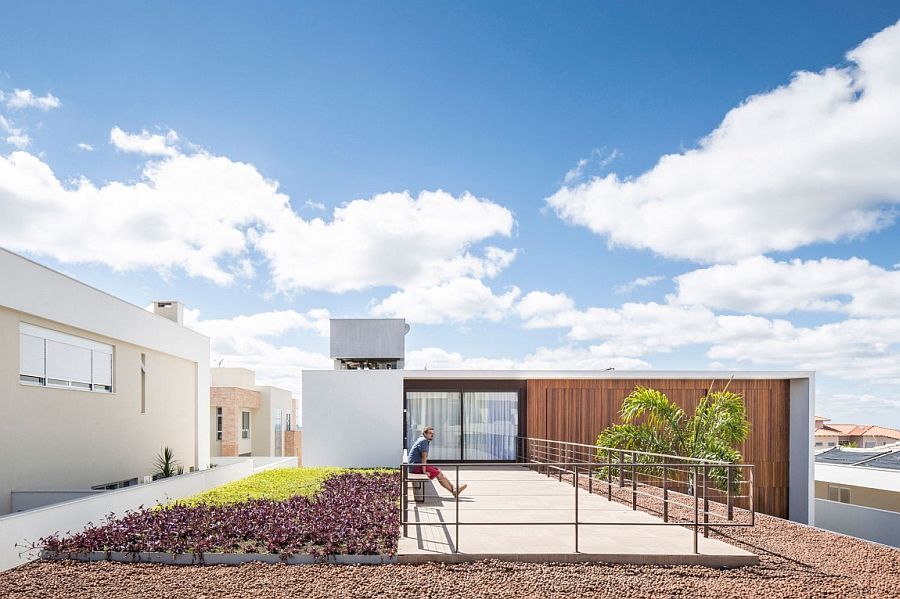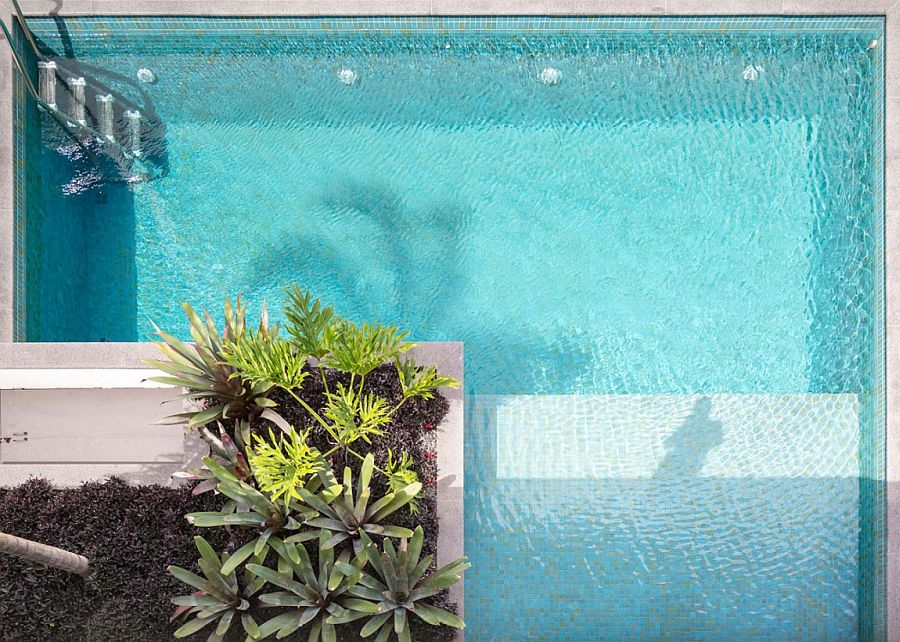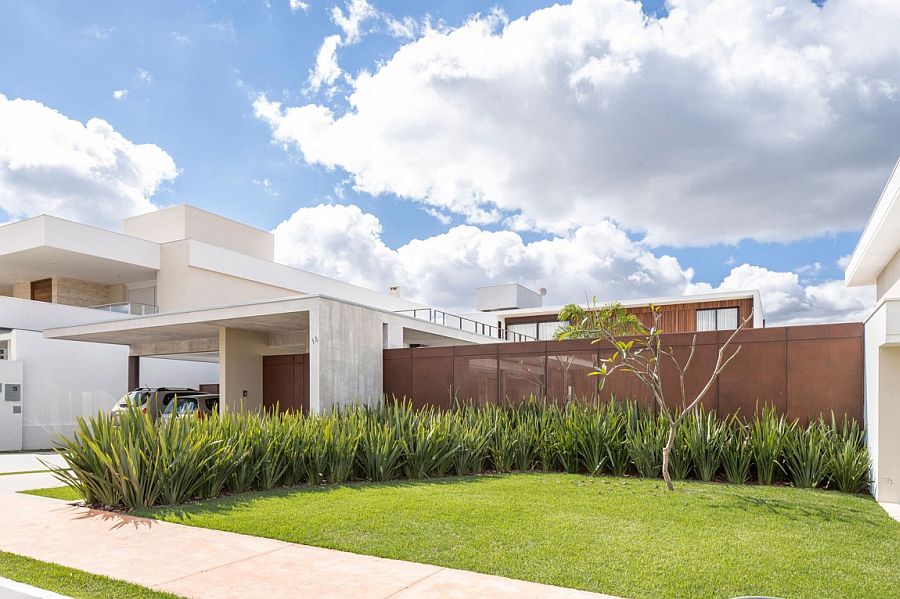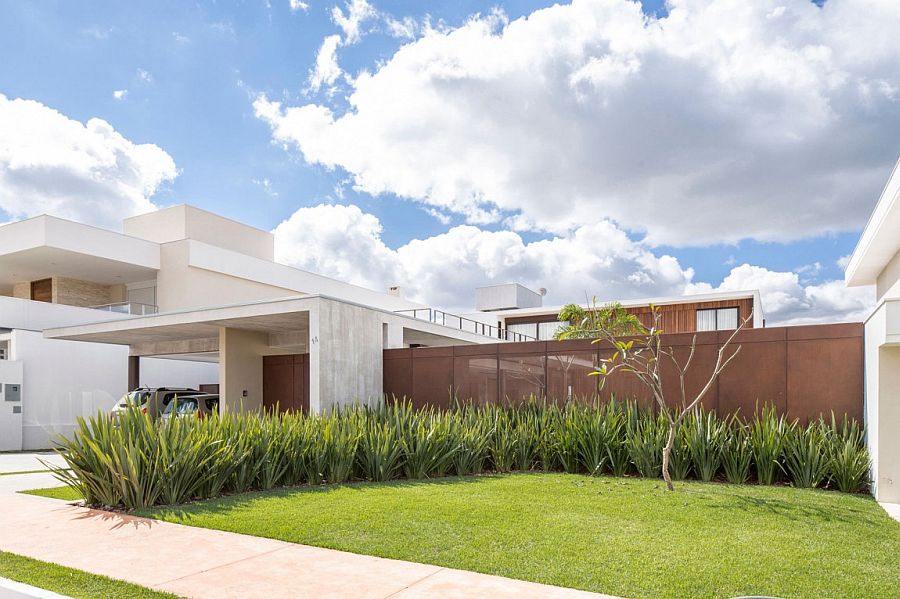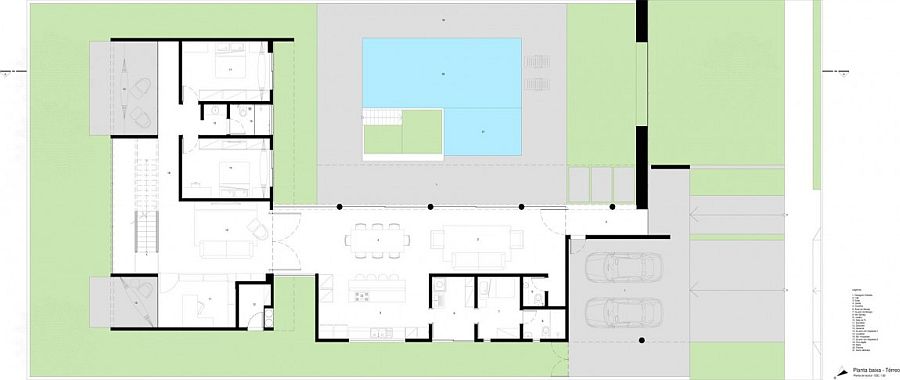 Liked the story? Share it with friends.