A balance between vernacular design and modern comfort is what you get at this Lake Austin Scenic home in Austin, Texas. Designed by Mark Ashby Design, the house seems to embrace all the features of classic Texas homes and cottages even as the living area, family room, kitchen and dining overlook the lovely Lake Austin that is not too far away. On the inside, it is cream that sets the tone in every room as the backdrop feels relaxing and cozy. Just outside the windows and glass walls you have the eye-catching view of Lake Austin and ample greenery all around. The multiple places inside the house are organized to get the most of the home's location while one flows into the next in a seamless manner.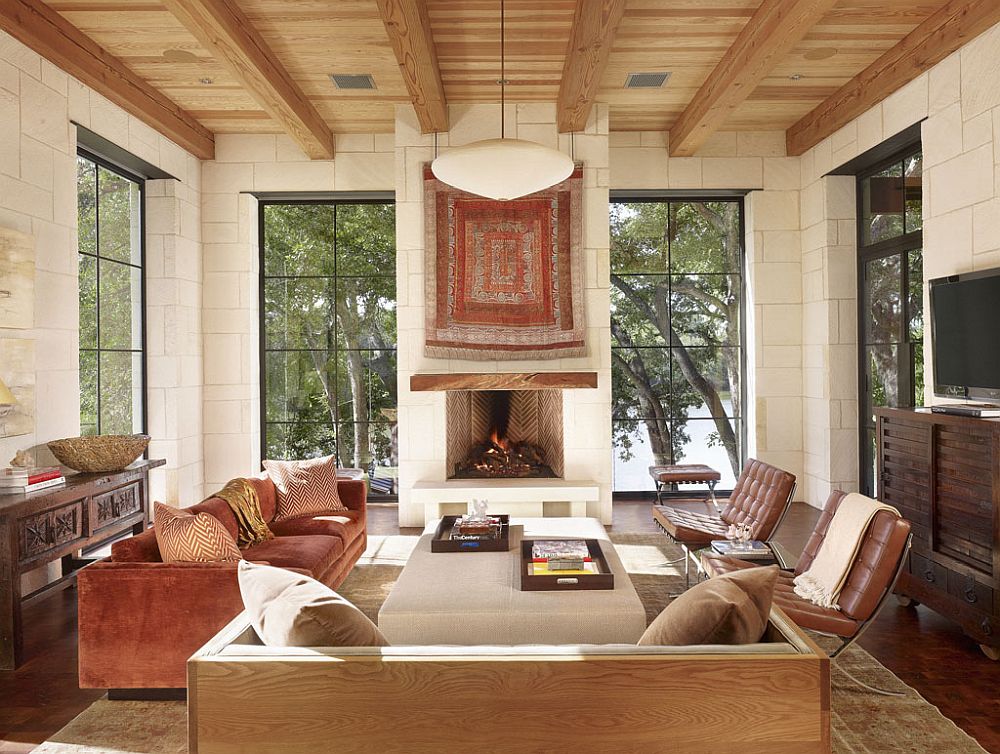 One finds décor in multiple colors as they move through different rooms and with throw pillows in red, yellow and green, it is easy to switch between trendy seasonal colors in here. In the kitchen it is gray that holds sway with countertops concrete that offer an easy working environment even as the dining space next to it sits on a higher level and overlooks the distant lake. In the master bedroom it is once again white along with other neutral color that shape he backdrop while curtains in brown act as a layer of privacy by separating the interior from the balcony and beyond.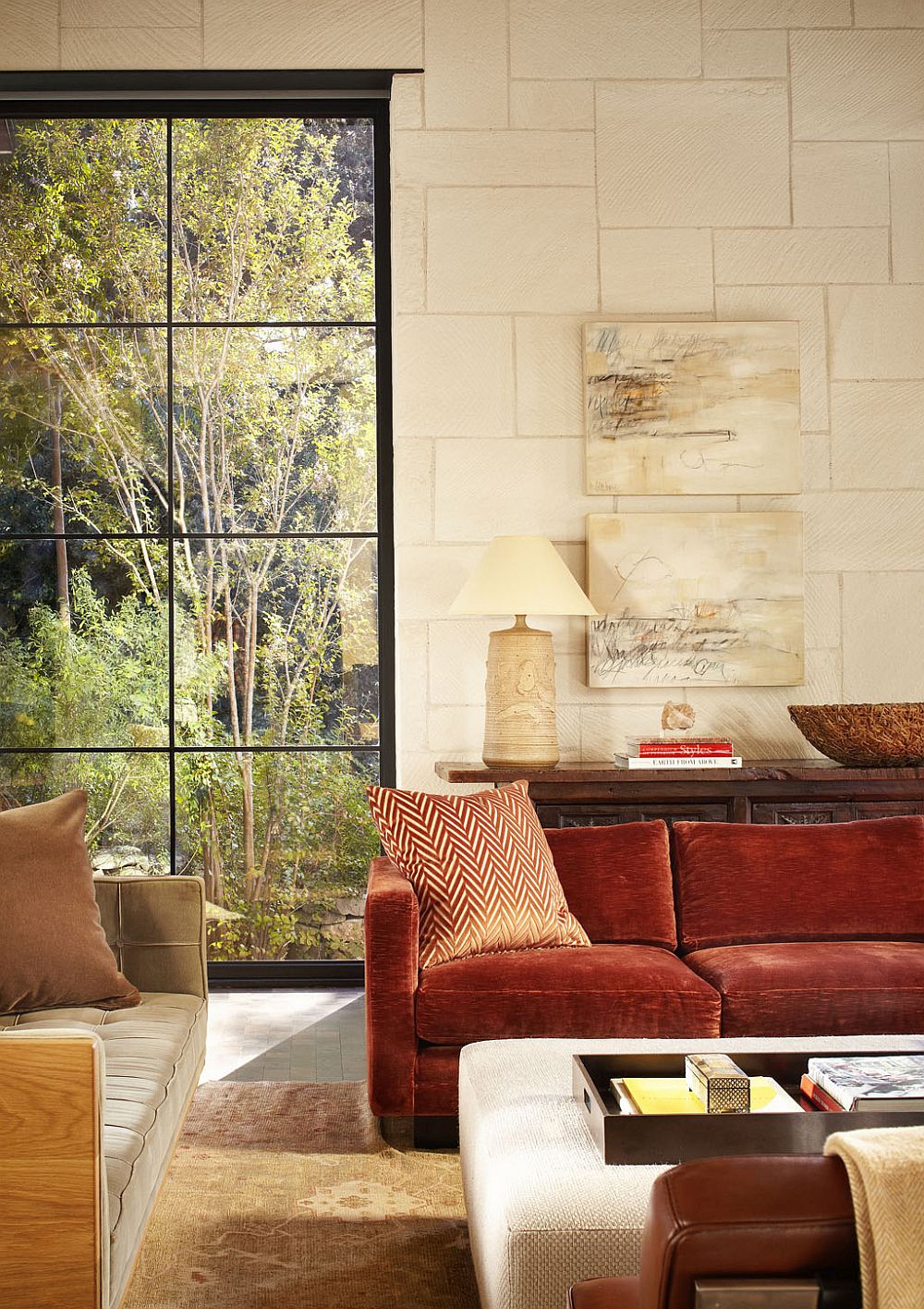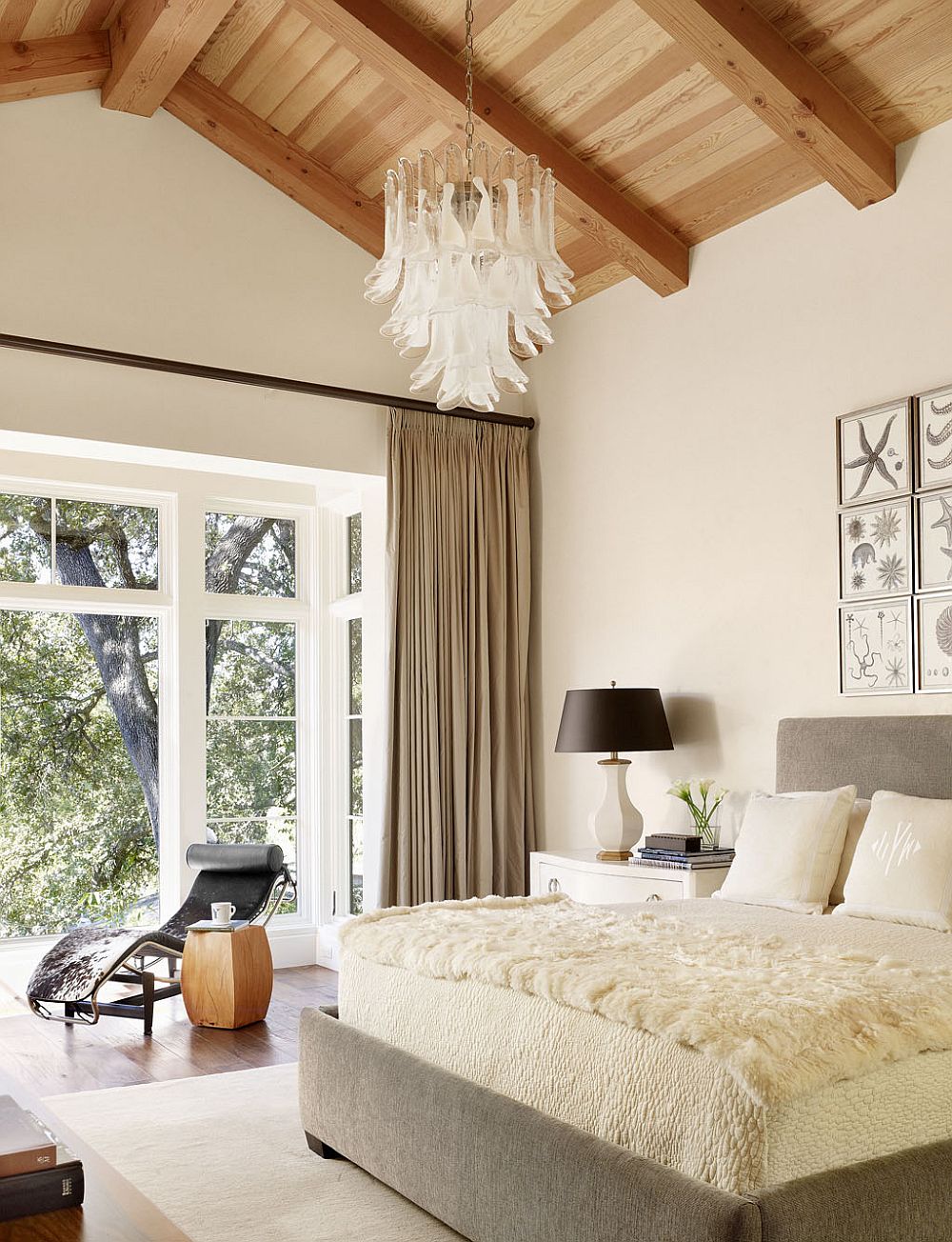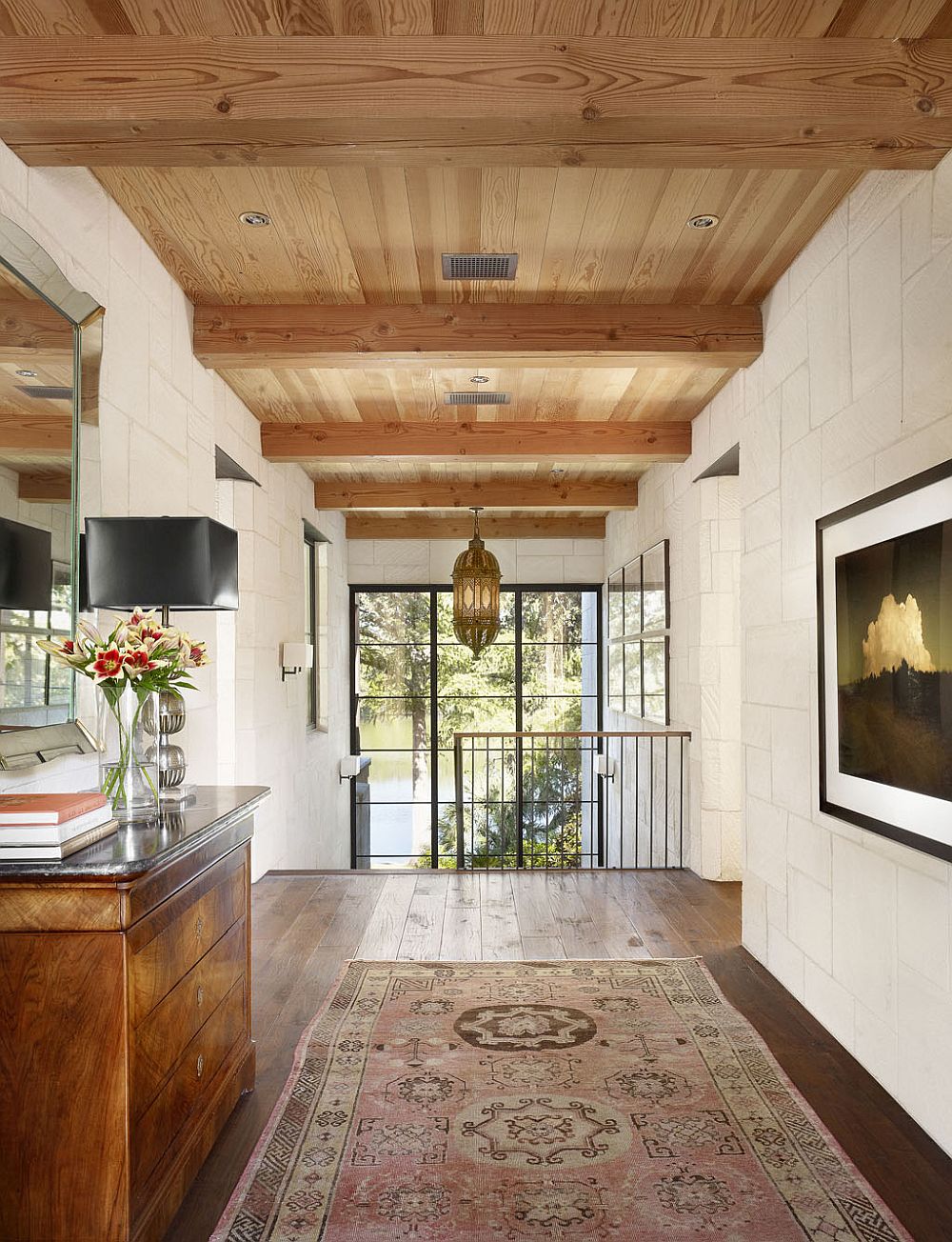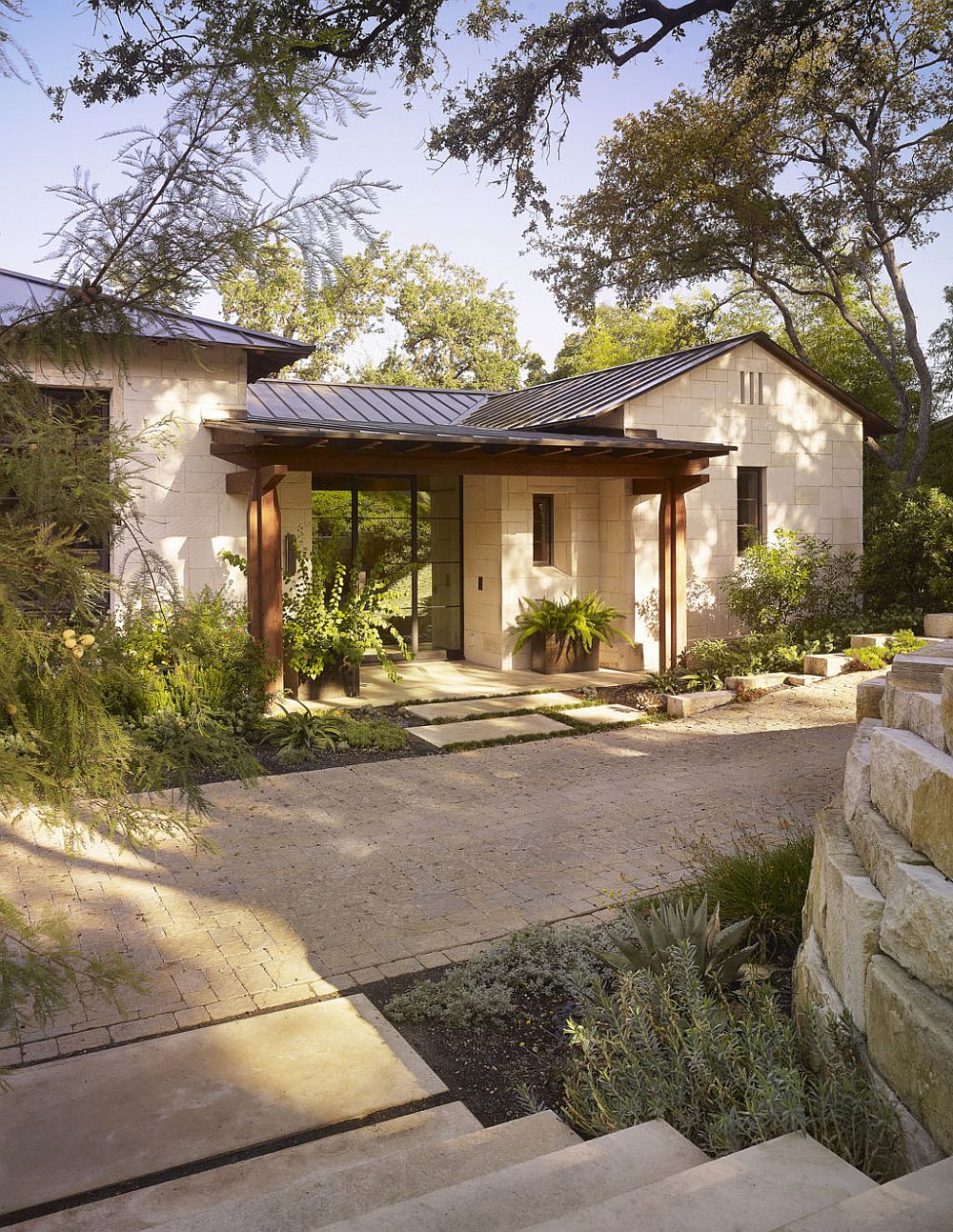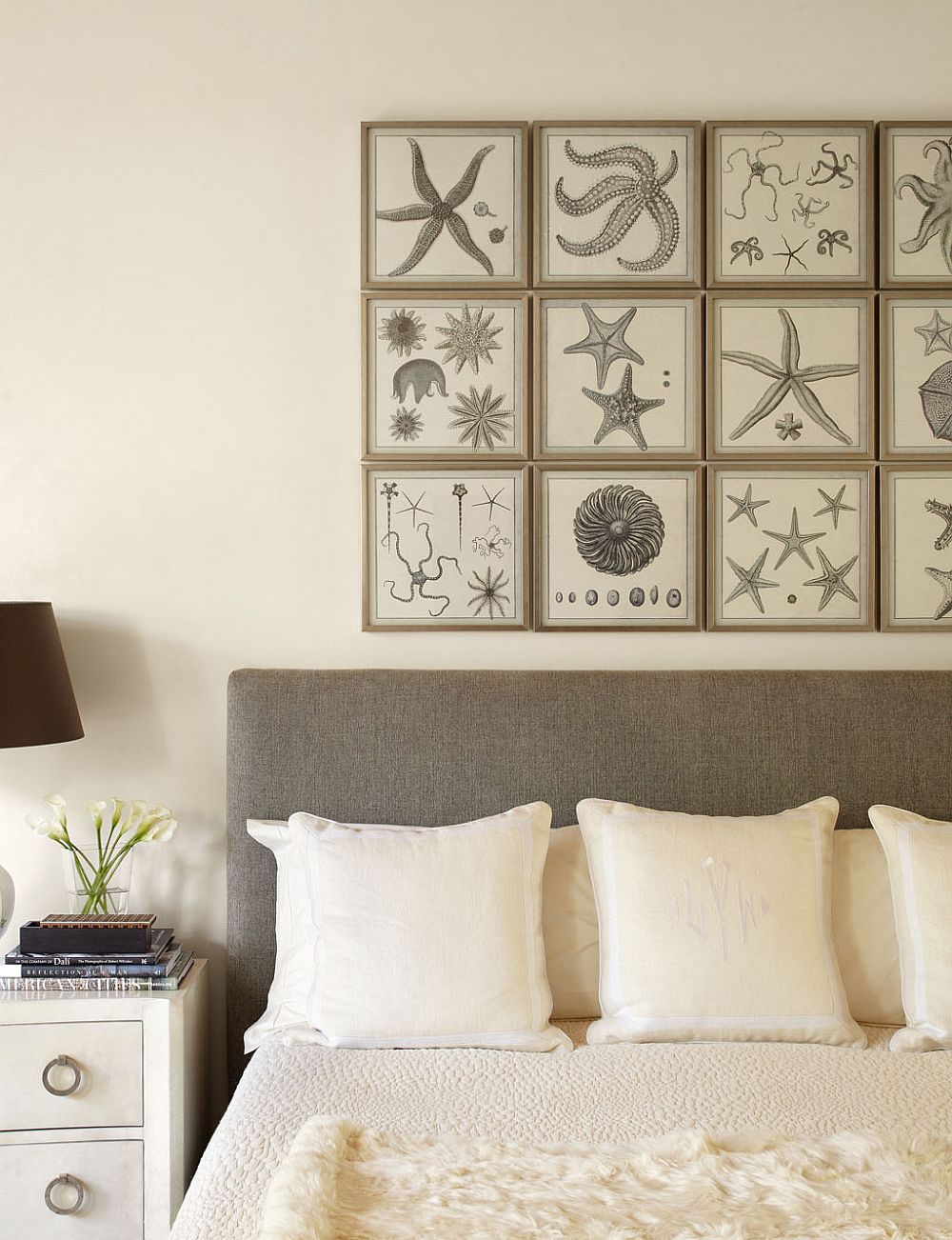 Large glass walls with a dark frame bring light into both the upper and lower level of the house even as art work and lighting fixtures put the final touches on this Texas home.